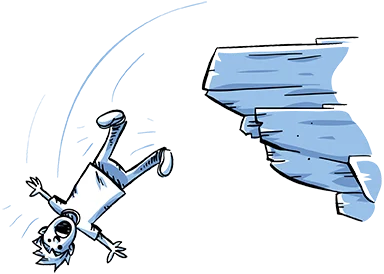 If you are looking for a traditional Iceland RV Camper rental for a "tourist around tourists" kind of trip, then close this window immediately, burn your computer and throw yourself off a cliff. We offer the ultimate Icelandic road trip. Why spend loads of your hard-earned cash on a hotel room, a car and a tourist guide when your crazy holiday adventure awaits you in a cheap Campervan in Iceland. We are Iceland's largest camper rental for a reason. We offer all kinds of campervans (mini camper, 4WD campers), free mileage, free extra driver & free CDW Insurance. Therefore, we can promise you that we have the dream machine that perfectly fits your trip across lava fields looking for white walker! Go anywhere, sleep almost anywhere and do anything at incredibly low prices. The adventure starts with a booking!
Campervan Iceland

You can totally control your trip in Iceland by travelling in minivan or 4WD camper. Campsites all around the country are open all year round so you can stop if you want at any place. Not having to worry about having to be somewhere for the night. Simply drive to your nearest campsite and enjoy your stay.

Experience

Kuku Campers has been in operation since 2012 so we are loaded with experience. Our staff is seasoned campervan travelers willing to give you pointers to make your stay even more enjoyable. They even know the secret filming spots of famous Game of Thrones series.

Road side assistance

We are in cooperation with mechanics all around the country, so you are in good hands in case something happens on your journey. These farmers sons can fix almost anything, as they are used to having to manage out there…far away in the land of ice.

Low prices

Many customers ask us how we can have so low prices and the reason is simply that we are smart in running our company and our campervan are fully equipped without any unnecessary extra stuff- if you want it you can either bring your own or rent it from us.

Unlimited miles

With us yes! You can drive as much as you want while renting campervan in Iceland. However, we would like to point out that it does not give the best experience to only see Iceland through the camper window. Make sure you spend some time outside to breath in the fresh air.
Hiking in Iceland: full guide to the best trails and treks

Iceland is all about nature, and what better way is there to discover it than hiking? If you are into discovering all the best trails and trek Iceland has to offer, look no further! Our KuKu staff has gathered all the info you need to start your trip. We will go over all the basic things you need to know, from the necessary equipment to all the most beautiful trails to visit, one day hikes and multi-day treks.​

Read more

The ultimate guide to camping in Iceland

Are you considering going camping in Iceland? Here we will cover the all the things you need to know about camping in the land of fire and ice, the do's and don'ts, what to expect, the weather factors, what you should wear and more!​

Read more

9 days road trip off the beaten tracks in Iceland

Looking forward to plan your campervan road trip in Iceland but don't know where to start ? Don't worry, be sexy… we've got you covered. In this article you will find a 9 days off the beaten tracks itinerary around the Southwest areas of Iceland. If you're not the type to like crowded places, this not so touristic itinerary will be perfect for you ! ​

Read more
What is needed to rent a camper?
What you need is a valid credit card and driving license (valid at least 1 year) of course, to rent a Kúkú Camper. Also, you need to be 20 years old or older ;) However, if you are really funny, we might make an exception…
P.S. You can drive a camper on a standard driving license!
Do I need an international driver's license to drive in Iceland?
You don't need to apply for international driving license, but if you want to have 2 licenses then go ahead, we won't stop you!
Can I add an extra driver? What does it cost?
In Kúkú Camper additional drivers are for FREE. We'd rather that you share the driving as sometimes you might get tired or would like to have a glass of wine or two with your fancy made dinner. So, you can add free extra drivers once you are here!
What is included in campervan rental rates?
We have no hidden fee policy, which means you have basic CDW insurance, Vat and extra driver included. Also, we will provide you with all the kitchen essentials like a pot, frying pan, mini stove, plates, bowls, cups, cutlery, tea towel and even washing up liquid!
Do the campervans have toilets and showers?
No, our campers don't have a toilet or shower. But don't worry toilets are all around and accessible to traveling tourists. Just scroll up to find answer on where to find toilets and showers!
Are the camper vans equipped with winter tires during winter?
Yes, all of our Kuku Campers will be equipped with winter tires during winter season. Camper will have awesome studded tires when it is required.
Do you offer automatic campers?
Yes, we do! In all shapes and sizes. Our Category AA is an automatic drive for two and a half… Category BA is an automatic drive for 3. And for 5 persons we have our Kukulicious Category CA. Our Category F are our highland automatic campers ready to take 4 persons into the wild. Where elegant Category EA will take 3 persons. The Category I and Category J would be Kuku´s 4x4 automatic drive for 2 person including the ultimate Category D.
Are any of your campers allowed on F-roads?
Absolutely, if you rent a campervan which has a 4WD you are good to go! Our category D, E, EA, F, G, H, I, J are 4x4WD campers and are suitable for F-road adventures. However, they cannot enter F-88, F-210, F-249. The three F roads are extreme! The rivers are very deep & very strong. There is also spots of quicksands. We care for your safety! That's why we have prohibited campers on them roads.
Can I drive off road?
Off road driving is prohibited because the soil and vegetation is very sensitive to all traffic. Even hikers can cause permanent damage to the land, which may recover only slowly or not at all.
Do you offer roadside assistance?
We are in cooperation with mechanics all around the country, so you are in good hands in case something happens during your journey. In case of any serious emergency call National Emergency Number: 112.
Now that the Night King's put to bed, tourism in Iceland is starting to slow a little, which is great news for the true adventurers out there. The land of Fire and Ice is still one of the most beautiful and
happiest countries in the World
, and now you get to share it with fewer tourists.
So, if you're into authentic adventures, dazzling scenery, and wide-open spaces like you've never experienced before, now's the time to start planning your trip. It all starts with the biggest and best campervan rental company in Iceland.


The Best Prices on Campervan Rental in Iceland
Kuku campers offer a top selection of campervans ideally suited to travels around Iceland. We are proud to offer competitive camper rental prices, excellent service, and a wide choice of vehicles to ensure your experience of our country is as comfortable as it is exhilarating.

Our fleet offers a selection of the best campervan rentals Iceland has on offer, accommodating from two to five people at the best prices possible.

All our Iceland camper rental vans, like those at our Colorado branch, have comfortable mattresses as well as all the basics you'll need. These include simple kitchen units equipped with enough cooking equipment and utensils to throw a party, a gas burner, and even dishwashing soap in case you want to have a foam party!

We also offer regular seasonal specials where you can get useful items to ensure you make the most of your stay.
The best part about us is that we may be Kuku but we care about our travelers. If we hear of a road closure or storm coming Iceland's way anywhere, we let our customers know straight away. It's all part of ensuring you get the best experience possible when you hire a campervan from Kuku Campers.

We're just kukuliciously awesome and committed to going where no man has gone before to provide the best service and prices on campervans Iceland has to offer.
Best Campervan Fleet Options in Iceland
While we've modified our vehicles to suit camping in Iceland, we also provide the most awesome variety of van rental Iceland has to offer. So, if you aren't brave enough to try out camping during this trip to Iceland, we can still help you with a kitchen on wheels for the ultimate convenience.

Even if you're overnighting at a hotel during your stay, our Renault Master offers awesome extra storage space and plenty of seating for day trips around the countryside or lengthy travels between destinations.
Our car fleet options include vehicles with both automatic and manual transmissions and our vans are decorated with the coolest graffiti in the country, although it can happen that you end up with a plain white one – probably because the painter got drunk and lost interest. (We don't judge).
Insurance and Extras Included in Your Rental
Apart from everything you need for a comfortable stay, all our campervans come with a few extras to ensure safe travels.

Our standard Collision Damage Waiver insurance comes with every one of our vans, including the 4×4 vehicles. While the lessee is responsible for damages up to 3000 Euros, we don't need a security deposit if you have a valid credit card.
If you'd like extra peace of mind during your trip, we can offer complimentary insurances over and above the CDW.
We know you've traveled a long way to enjoy all the joys that camping in Iceland has to offer. That's why we don't expect you to bring everything you need along with you.

We offer a good range of creature comforts for hire with your campervan rental such as:
Sleeping bags, camping mats, and pillows
Camping chairs and tables
Blankets and towels
Camp cookers are included in campers but not the gas
Gadgets like Wi-Fi routers so you can brag to all your friends on Instagram
GPS if you feel you'll get lost on the one and only highway we have
We'll even rent you an acoustic guitar to ensure you make the most of nights around the campfire or woo an Icelandic Viking lady with your lyrical talents. Check out our awesome rental prices on extra gear so you know what you don't need to pack for your trip.
Ohhhh and during winter, we kit out our campers with awesome knobbly tires to compensate for the extra rough going.
Experiencing the Campervan Lifestyle in Iceland
There are many good reasons to choose the campervan lifestyle above all others in Iceland. Some of our favorites are:
It's a Cheap Way to Travel
Thanks to the recent tourist boom in Iceland, many hotels, inns, and car hire companies have adjusted their prices in line with international rates. That means a campervan is by far the cheapest place to lay your hat in Iceland. Why rent a car and a bed when you can pay once and get both?
You've Got Options
Iceland's weather is as temperamental as it gets. When storms threaten, it's easy to head for cover inside your campervan. There's no running around like a headless chicken to pack your tent before the storm hits, no wet equipment to cart around, and no cold, windy sleepless nights.
Freedom to Explore
You can go almost anywhere you want and do whatever you please when you rent a camper, especially our four-wheel drive. Why waste your precious time and money on tours and excursions when you can choose your own itinerary?
You Hardly Ever Need to Book Anything
Once you've picked up your camper in Iceland, you hardly ever have to book your spot at a campsite. It's best to check ahead with your intended stopover, but most campsites welcome drive-ins.
Our Icelandic campsites are simply awesome with good facilities and modern amenities.
Eat on the Run
Who wants to dress up for dinner and arrive at set times to eat while they're on vacation?
A campervan gives you the freedom to eat when and what you want to. From inside candlelight dinners to frying a lamb steak on the BBQ or picnicking alongside one of our gorgeous waterfalls. The only limit is your imagination.
Making Things Easier During Your Trip
While the campervan lifestyle is a great option for the true adventurers out there, Iceland isn't for ninnies. Here are some survival tips from those who've been there: so grab a pen and prepare to take some notes!
Rent the best camper Iceland has available – (hint, hint) a Kuku campervan hire is it!
Hire only the equipment you need
Bring waterproof shoes and clothing
Bring or hire a rechargeable battery pack – or ten if you're obsessed with taking photos
Get extra gravel insurance on the vehicle – to protect yourself from them crazy Icelandic stones!
Budget for camping fees, you can't camp anywhere in Iceland anymore
Do your grocery shopping in Reykjavik before you hit the road
Stock up on booze at the airport duty-free shop
Don't buy drinking water, the tap water is magnificent here
Bring a flashlight – although the sun doesn't quit in summer, the days can be short in Iceland
Our website has lots of blogs and information about camping in Iceland and we have several maps available to help you plan your trip. That way you know what you're in for and what to pack.
Never be afraid to ask questions if you're unsure – we have heard it all before – we really have!
Campsites in Iceland
You can go camping at any designated campsite in Iceland. Please don't stop off anywhere you like for the night. It's prohibited and harmful to our fragile environment. Nobody comes here to look at used toilet paper and rubbish, so please ensure you keep it tidy during your trip and only do your thing in designated toilets – or dig a hole if you really have to go!

Some of the best places to spend the night in Iceland during the summer are:
þakgíl
Vatnajökull National Park
Höfn
Egilsstaðir
Ásbyrgi
Siglufirði
Látrabjarg
Hellissandur
Húsafell
Úlfljótsvatn near Lake Thingvallavatn

We'll be happy to advise you on our top picks for the best camper Iceland trips available. You can also check out our Winter Adventures page for campsites that are open at this time of year.
The Best Outdoor Activities in Iceland with a Campervan
There are so many things for adventurous souls to do in Iceland it will make your head spin. It's impossible to cram it all into one trip, so put these top Kuku-approved activities at the top of your list:

That's just the tip of the iceberg when it comes to making the most of your travels around Iceland. We'll be happy to advise you about the best things to do when you pick up your camper van.
Taking the Ring Road in Your Campervan
Any campervan Iceland road trip begins on the Ring Road. This unassuming 1300-kilometer strip of asphalt, known simply as Route 1, is your gateway to all the wonders of Iceland. It makes its way around the entire country and is the best-known route for exploring Iceland.
That means you can access all of Iceland's best attractions from this arterial route, as well as several other side trips like:
Some of the other highlights along the ring road include:
Waterfalls like Seljalandsfoss and Skógafoss
Vik
Jökulsárlón (Glacier Lagoon)
Vatnajökull Glacier and National Park
Höfn
Akureyri and Dettifoss
There are no rules about how to travel the Ring Road, apart from Icelandic road traffic laws, that is. You can go in any direction you want, take as long as you like, and take as many detours as you fancy.

It's important to get hold of a map and plan your route, though. You don't want to miss out on any of Iceland's coolest spots. Prepare for unplanned stops and lots of delays due to awesome photo opportunities.

There are plenty of fuel stations along the Ring Road but it always pays to fill up at every opportunity, since you'll have more freedom to explore when you know you have a full tank of gas.
Heading for the Highlands in a 4×4 Campervan
Every true adventurer wants to take on Iceland's Highland F-roads. Many of these roads are really challenging, taking you through rivers and steep, rugged terrain. So, you shouldn't even think about heading out that way without a 4×4 camper from Kuku Campers.

Another thing to bear in mind is that these tough tracks are closed during the winter and spring, so you can only explore the Highlands during summer, from June or July each year.

The Highlands takes up about 40% of Iceland's total land area, so they're filled with little-known treasures and secluded spots far from the tourist crowds. Think glaciers, vast volcanic deserts, waterfalls, rivers, and hot springs.

No one has ever cultivated or inhabited the Icelandic Highlands, so they're as untamed as they come. So, call on your inner Viking and set off on a quest of discovery!

You don't want to miss out on the chance to explore this lovely region, so please hire a 4×4 campervan for your trip. You'll be missing out on some of Iceland's most scenic places if you don't.
What Are You Waiting For?
If you're looking for an expensive, luxurious way to see the sights, Iceland campervan rental is not for you. However, you can't beat an authentic, laid-back Kuku Campers experience if you want to see the country at its best.

Check out our Facebook page and Instagram, or YouTube channel to see what we're all about.
Stop dreaming of your Icelandic adventure and book now! We can't wait to welcome you to our beautiful and exciting Land of Fire and Ice.