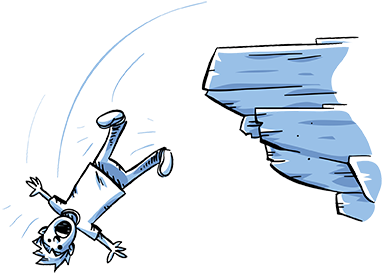 If you are looking for a traditional Iceland RV Camper rental for a "tourist around tourists" kind of trip, then close this window immediately, burn your computer and throw yourself off a cliff. We offer the ultimate Icelandic road trip. Why spend loads of your hard-earned cash on a hotel room, a car and a tourist guide when your crazy holiday adventure awaits you in a cheap Campervan in Iceland. We are Iceland's largest camper rental for a reason. We offer all kinds of campervans (mini camper, 4WD campers), free mileage, free extra driver & free CDW Insurance. Therefore, we can promise you that we have the dream machine that perfectly fits your trip across lava fields looking for white walker! Go anywhere, sleep almost anywhere and do anything at incredibly low prices. The adventure starts with a booking!
Campervan Iceland

You can totally control your trip in Iceland by travelling in minivan or 4WD camper. Campsites all around the country are open all year round so you can stop if you want at any place. Not having to worry about having to be somewhere for the night. Simply drive to your nearest campsite and enjoy your stay.

Experience

Kuku Campers has been in operation since 2012 so we are loaded with experience. Our staff is seasoned campervan travelers willing to give you pointers to make your stay even more enjoyable. They even know the secret filming spots of famous Game of Thrones series.

Road side assistance

We are in cooperation with mechanics all around the country, so you are in good hands in case something happens on your journey. These farmers sons can fix almost anything, as they are used to having to manage out there…far away in the land of ice.

Low prices

Many customers ask us how we can have so low prices and the reason is simply that we are smart in running our company and our campervan are fully equipped without any unnecessary extra stuff- if you want it you can either bring your own or rent it from us.

Unlimited miles

With us yes! You can drive as much as you want while renting campervan in Iceland. However, we would like to point out that it does not give the best experience to only see Iceland through the camper window. Make sure you spend some time outside to breath in the fresh air.
Iceland is well-known for its stunning landscapes  and breathtaking views, but even despite the rise  of its ecotourism industry, there are still some  hidden gems on the tiny island.​

One such area that  remains underappreciated is the Westfjords, which has some of the most  amazing scenery in all of Iceland. Here's a guide to understanding why the  Westfjords could be your next big Icelandic adventure waiting to happen.

KuKu Map:

Some History

The Westfjord peninsula sticks out off the northwest coast of Iceland,  facing the Greenland coast across the Strait of Denmark.   It's a...

Read more

Ahh, beer. The cause of- and solution to- all of life's problems.  While Homer Simpson may not be the man to take advice from,  we tend to agree that beer is one of life's great pleasures.

And nobody knows beer like the good people of Iceland, who have a bit of  an odd relationship with the frothy beverage. An anomaly dating back to  the prohibition of all alcohol in 1915 led to beer- but not any other  alcoholic beverage- being banned for 74 years, with the beer ban finally  being lifted in 1989. Icelanders didn't really seem to miss beer, as they were  typically more invested in harder l...

Read more

Iceland is known as the Island of Ice and Fire, due to its massive  glaciers alongside roaring volcanoes. It is only fitting, then,  that during your Icelandic experience, you get to see some of  the best glaciers the island has to offer.

There are all sorts of tours, trips, and hikes that highlight the glaciers of Iceland-  this guide will direct you to some of the best!

Before we get into it…

There are certain precautions you should take before attempting any significant  day hike in Iceland. For one, you should always bring warm clothing, and perhaps  a windbreaker to block the f...

Read more
What is needed to rent a camper?
What you need is a valid credit card and driving license (valid at least 1 year) of course, to rent a Kúkú Camper. Also, you need to be 20 years old or older ;) However, if you are really funny, we might make an exception…
P.S. You can drive a camper on a standard driving license!
Do I need an international driver's license to drive in Iceland?
You don't need to apply for international driving license, but if you want to have 2 licenses then go ahead, we won't stop you!
Can I add an extra driver? What does it cost?
In Kúkú Camper you won't pay extra for additional drivers. We'd rather that you share the driving as sometimes you might get tired or would like to have a glass of wine or two with your fancy made dinner. So, you can add free extra drivers once you are here!
What is included in campervan rental rates?
We have no hidden fee policy, which means you have basic CDW insurance, Vat and extra driver included. Also, we will provide you with all the kitchen essentials like a pot, frying pan, mini stove, plates, bowls, cups, cutlery, tea towel and even washing up liquid!
Do the campervans have toilets and showers?
No, our campers don't have a toilet or shower. But don't worry toilets are all around and accessible to traveling tourists. Just scroll up to find answer on where to find toilets and showers!
Are the camper vans equipped with winter tires during winter?
Yes, all of our Kuku Campers will be equipped with winter tires during winter season. Camper will have awesome studded tires when it is required.
Do you offer automatic campers?
Yes, we do! In all shapes and sizes. Our Category AA is an automatic drive for two and a half… Category BA is an automatic drive for 3. And for 5 persons we have our Kukulicious Category CA. Our Category F are our highland automatic campers ready to take 4 persons into the wild. Where elegant Category EA will take 3 persons. The Category I and Category J would be Kuku´s 4x4 automatic drive for 2 person including the ultimate Category D.
Are any of your campers allowed on F-roads?
Absolutely, if you rent a campervan which has a 4WD you are good to go! Our category D, E, EA, F, G, H, I, J are 4x4WD campers and are suitable for F-road adventures. However, they cannot enter F-88, F-210, F-249. The three F roads are extreme! The rivers are very deep & very strong. There is also spots of quicksands. We care for your safety! That's why we have prohibited campers on them roads.
Can I drive off road?
Off road driving is prohibited because the soil and vegetation is very sensitive to all traffic. Even hikers can cause permanent damage to the land, which may recover only slowly or not at all.
Do you offer roadside assistance?
We are in cooperation with mechanics all around the country, so you are in good hands in case something happens during your journey. In case of any serious emergency call National Emergency Number: 112.