Erik Szedely
Awesome price:quality ratio with perfect team always ready to help. Would not change for any other company.
Patrick Noordermeer

Experienced a wonderful week in Iceland, partly because of the KuKu Camper. Excellent car (free upgrade and extra facilities), comfortable sleeping places and a very well adjustable heater. Highly recommended to travel through this country with such a camper.
The staff is very nice and service minded. Next time? Might as well be with Kuku again.
Thank you KuKu !!!🤪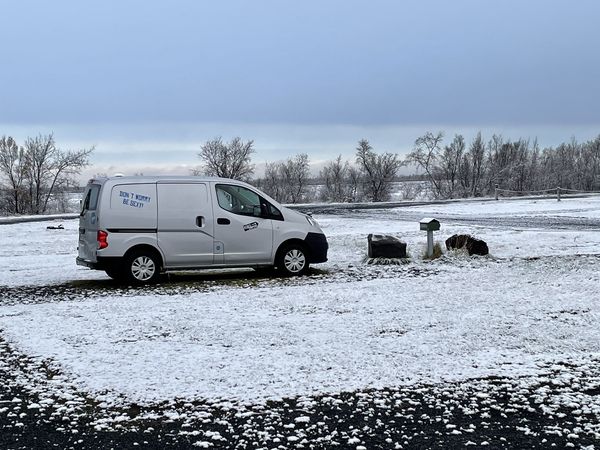 Daphne Mary Bornia Williams

We had a fantastic experience with kuku, everything was clean and comfortable, we even had a break down with the van and had immediate action from their side, road assistance was very efficient. We would definitely repeat with this company, totally recommend it!!
Brittnay Sättler

Our experience with Kuku Campers was top notch! It was super easy to book and affordable in my opinion. Although we showed up a day late due to a missed flight, they were accommodating! They picked us up from the airport and when we arrived at the center, they were quick and informative. They gave us itinerary suggestions based on how much time we had and it worked out perfectly.
They gave us coffee while we waited to get checked out, which was a nice touch. Also, they have a take/leave food pantry and we were able to take many staples that we otherwise would have had to buy for just one use. We saved a lot of money this way! We also left a bunch of items when we left and it was a great feeling to not have to waste.
On our way back to the airport, they were once again very accommodating and made our last few hours very convenient. Thank you, Kuku!
I would recommend this camper company to anyone interested in visiting Iceland… and I already have! 🙂
Thank you for great service.
Brittnay and Michael
Dimi Zachos
Very nice experience. Not using the typical rental company policies. By that I mean that they don't charge you for other drivers beside the main one, they don't apply a daily mile coverage limit and they don't keep money from your credit card for insurance purposes. The staff is very friendly, even in the winter season the shuttle service worked perfectly. On our departure date they had another shuttle service planned for 5 people and since we were 5 as well we couldn't fit in the same van. Therefore they offered us to drop the car at the airport which was much more convenient for us. Also the last 2 days while we finished driving the whole circle of the country the AC heating stopped working(NOT THE SLEEPING HEATING, which is a different system) which was a bit unpleasant while driving(due to the temperatures). After mentioning it to the company, they offered us of course to bring the car by them, but we did not want to miss any time by bringing the care to the shop of KUKU and decided to explore the capital. After dropping the car at the airport we sent an email to them to confirm the spot we left the car and to thank them about their services and the van life experience. WITHOUT CLAIMING anything in our mail, ANYTHING, KUKU decided to reply in a very professional way and to refund us the amount of some extras we paid due to the heating problem we had. I travel and rent cars in most of my trips and never ever did I encounter something like that. Normally I always have to complain and demand my money back for a bad service or faulty car issues and not the opposite. I definitely recommend KUKU CAMPERS to anyone who wants to have a van life experience in Iceland.
Simone Foglia
Super nice and ready to give you the best tips for traveling to Iceland. Rented camper van c for 11 days. Well equipped and very comfortable to shoot and photograph Iceland. Prices perhaps the lowest in Iceland!
Geoff Wright
Friendly, efficient, and fun. Great stafff.
Marwan Al Raeesi
Professional service. Great reception and excellent explanation of the rules of Iceland. Ms Joan was very helpful and kind.
She helped us plan our route on the golden circle And giving us tips plus guiding us to each attraction.

Virginie Hamel
Effective, economical and fun! I recommend 100%!
Bastian Bremmer
A wonderful team, great prices! We are infected with the KÚKÚ way of life! We'll be back soon!
Detlev Schilling
Totally chilled friendly people, Dacia Docker was spot on for a casual spin on the N1
Lunah Lauridsen
A 100% positive experience from start to end. The staff is very friendly, competent and helpful. The car we had was excellent.
Keith Mccarroll
We were booked this june but had to cancel. customer service was amazing and refunds were done quickly. Thank you Agi for your help in a difficult time for everyone.