Extreme Iceland activities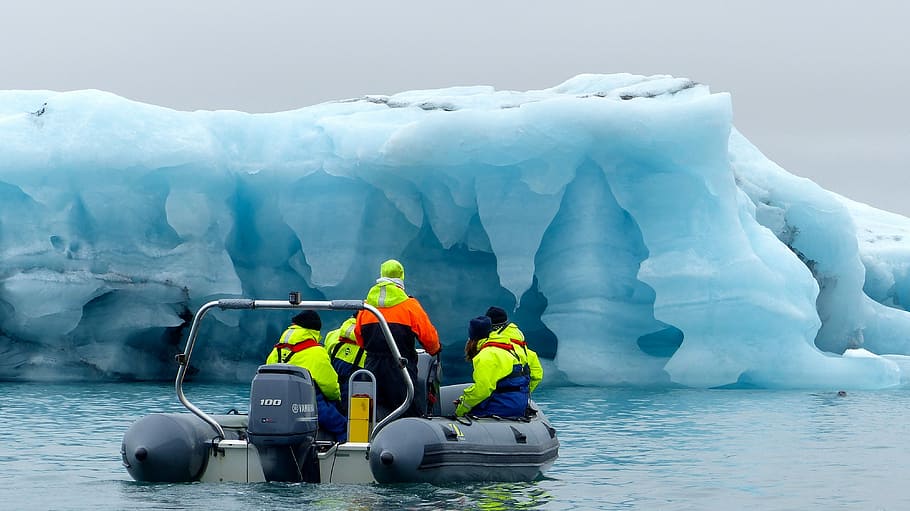 20 Must do extreme Iceland activities
Iceland is a country like no other, home to both volcanoes and glaciers, referred to commonly as "the land of fire and ice." It is a cornucopia (meaning a large amount of supply, that's what the dictionary says anyway) of extreme contrast.
During the summer months, there are nearly 24 hours of sunlight, and in winter, these dwindle to almost nothing. Yes, a crazy day/night system here, but we just love it, and we are pretty sure you will also!
Iceland's diverse landscape boasts lava fields, barren highlands, and soaring fjords – where else can you get such a wide diversity of landscapes?
Almost nowhere!
Its huge, unique landmass and small population are ideal for tourism. Every direction is different and charming and offers tourists fun, adventurous things to do.
Each Icelandic region offers something new, from the capital Reykjavik to the Snæfellnes Peninsula, West fjords, and coastal areas.
While it sounds overwhelming, there is no reason why you can't cover a little of every zone during one trip.
---
Here is a compilation of every adventure sport worth taking part in when visiting Iceland:
---

1. Skiing and Snowboarding
Skiing and snowboarding in Iceland are dependent on snowfall and good weather, but with luck, you could be on the slopes somewhere between December and April.
There are a few locations that are ideal for skiing near Hlíðarfjalls, Akureyri, and Reykjavik, with the former staying open for longer as it snows more there.
Most resorts in Iceland will have something for beginners, intermediates, and experts. So, no matter what your level of expertise, you will find something for yourself.
Sure, Iceland is not known for its skiing and snowboarding, but what we do guarantee you are breathtaking views and pure white snow. There is also plenty of space to move around and enjoy the thrill of the outdoors.
Skiing and snowboarding under the Northern Lights is another mystical rarity- one which you shouldn't pass up, if you get a chance, while in Iceland.
Are skiing and snowboarding too fast for you? Read on for some adventures for those who like to take it at a slower pace.

2. Ice Climbing and Glacier Hiking
For those interested in slower yet equally thrilling Iceland sports, you could consider ice climbing or glacier hiking. Because of the unpredictability of nature, visitors are not permitted to traverse the glaciers unaccompanied. We will send a guide to hold your hand (not literally).
Hiking can also be a family event, as glacier walks for children of ten and over are available. Only children above the age of 14 can partake in ice climbing (why only after the age of 14? They tend to behave a bit more responsibly by then).

We highly recommend getting up close to the glaciers in Iceland to fully grasp their magnificence. One of Iceland's most popular glaciers is Sólheimajökull, two hours away from Reykjavik. Along the way, you will also have the opportunity to visit two popular and breathtaking waterfalls- Skógafoss and Seljalandsfoss.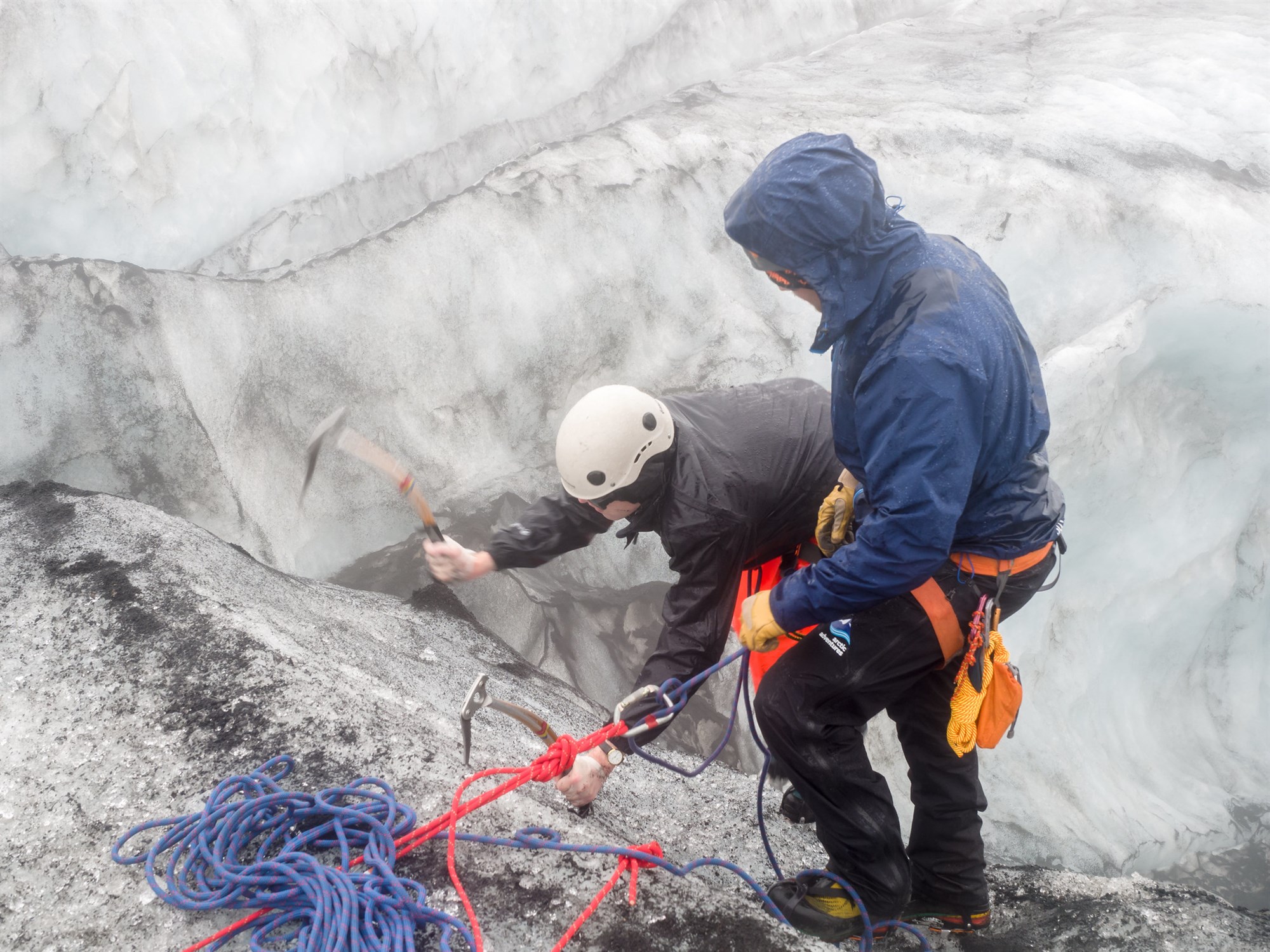 3. Rock Climbing
Iceland usually isn't the first choice as a rock climbing destination, but it should be. The beautiful scenery is unmatched, and the crags aren't overcrowded with other climbers.
Along Iceland's southeast coast lies Hnappavellir, its biggest and most well-known climbing region. Located between Vatnajökull Glacier and the ocean, the cliff stretches for many miles. The basalt cliff is a vertical climb, perfect for those who don't suffer from vertigo, and experienced climbers looking for a physical challenge.
Currently, there are several single-pitch routes, trad routes, and boulder climbs that you could attempt. There are also outhouses, shelters, and assigned campgrounds available to climbers for a fee. There are several day tours you can take around this area too. Just west of Hnappavellir lies Iceland's national park, Skaftafel, where you can tour the largest icecap in Europe.

4. Ice Caving
Ice caves are an occurrence that only happens in the winter. If you are in Iceland during the winter months, then this other-worldly experience is unmissable.
Each year, new caves form, making them unique. These caves, with their spectacular blue interiors and natural ice sculptures, are a photographer's dream come true.
Your tour operator will provide you with all the necessary safety equipment and with instructions for walking on ice. Ice caving is ideal for those of you who aren't looking for an overly challenging adventure tour (unless you have a fall on the ice and break a couple of bones. Then it will turn out to be quite a challenging adventure).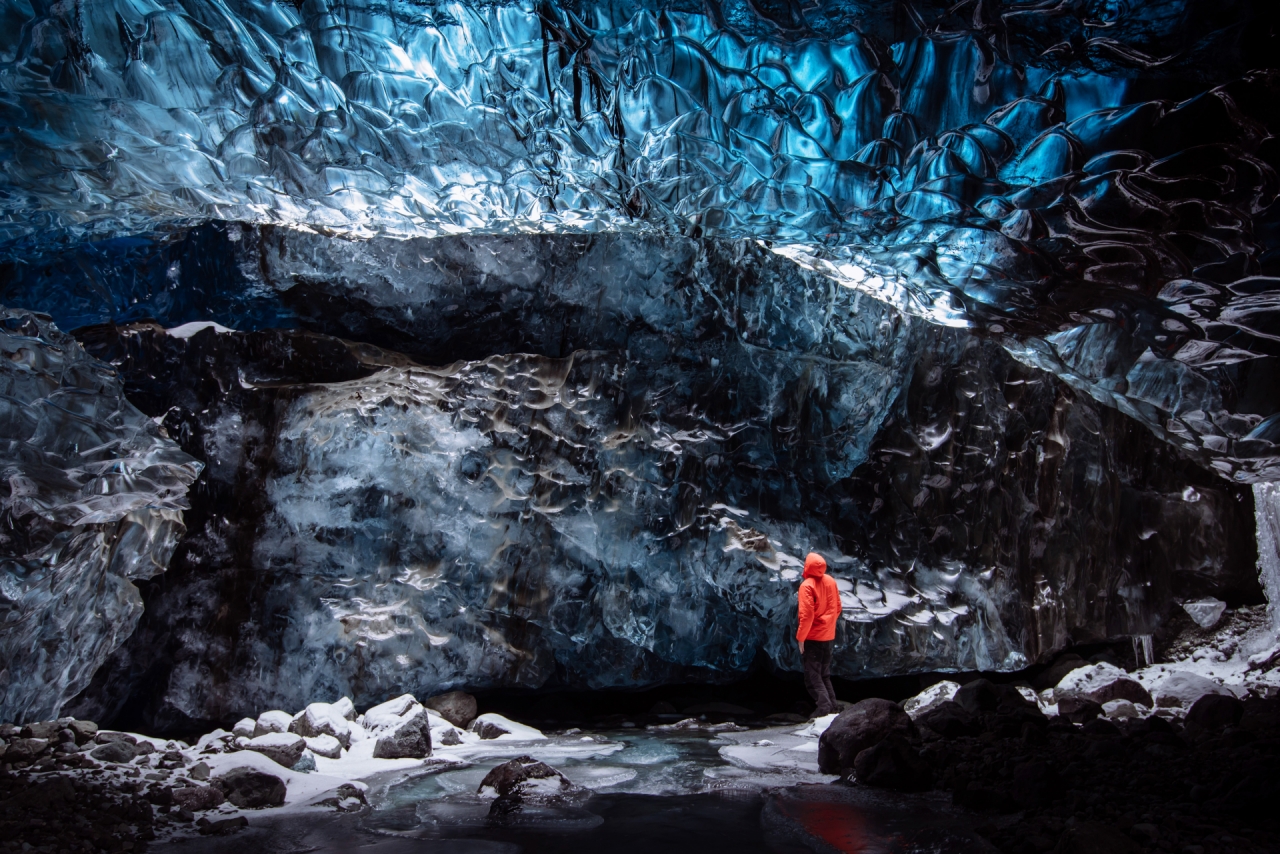 5. Dog Sledding
Are you a dog lover? You don't have to be one to enjoy this sport. Dog sledding tours are available all year round and are the perfect combination of arctic adventure and stunning Icelandic scenery.
It is the perfect activity for families, as kids two years and over can try it. During the tour, everyone in your group will be given the opportunity to sit alongside the musher. Don't forget to hold on for dear life; these dogs can go pretty fast!
Tours can be found all over Iceland and can be conducted on snow with sleds, or on dry land where the skis are switched out for wheels.

6. Hiking in Iceland
Majestic waterfalls, snow-capped mountains, icy glaciers, and colorful hills are better appreciated when you journey to them on foot. Hiking in Iceland is some of the best in the world. Hikers like you can take in paths less traveled, that remain hidden to other travelers.
We have another article deep in hiking in Iceland. Please, take a look.
Look at this video about Iceland best hikes:
Some of the best treks include:
Laugavegur and Fimmvörðuháls (6-day trek)
Hornstrandir trek (6-day hike)
Kjolur route (2 to 3 days)
Askja Trek (5-day trek)
Don't worry about getting lost. If you do, someone will find you…sooner rather than later.

7. Trail Running
Perhaps one of the best Iceland activities to try, trail running is a highly invigorating way for runners to admire what the country has to offer. But keep an eye out for what you are running on. You don't want to trip on sticks and stones that could break your bones. You could explore the black sands of Iceland's beaches, run through geothermal fields, volcanic grounds, and glacial rivers.
There is no lack of trails you could run in Iceland; consider these:
Eldfell Volcano with its 200-meter summit.
Thingvellir National Park, which has mostly flatlands.
Run to natural hot springs, such as those along the Reykjadalur in Hveragerði, where you can take a nice hot soak after your run.
In the Lake Mývatn area is the Krafla Lava Fields, which runners often frequent.

8. Mountain Biking
With endless summer days and many single-track trails, Iceland is a paradise for mountain biking. You could go at it alone or opt for a guided tour. Whatever you choose, the ground you cover will leave you speechless. Most roads in Iceland are unpaved, which means there are plenty of on-dirt tours for mountain bikers.
The coastal planes around Reykjavik offer easier tracks for novices. However, experienced riders can consider Reykjadalur or Skaftafell. The scenery in these areas boast mountains, glacial valleys, hot springs, and birch forest that will distract you from the exertion of riding.
Bellow an article about biking in Iceland, if you interested on cycling you should take a look.
Amazing video from Icebike Adventures

9. Road Cycling
Get fit even as you enjoy Iceland's food and drink. In fact, the country provides you with great food and drink so that you can exercise it off during the day. Cycling around Iceland can combine your daily workout with scenic tourism. With little traffic, long roads, and easy accessibility to all attractions, cyclists can easily bike around the country.
Biking can also give you the opportunity to visit old Viking settlements, which are still standing today.
There are several single-track trails in Iceland, which aren't frequented by tourists. These less-traveled paths would be wonderful for those of you seeking solitude. The geothermal and volcanic activity in Iceland also means that you are never too far from hot pools for a quick refreshingly warm dip. These pools could provide the perfect opportunity to wind down after a long day of travel.

10. Surfing
Surfing in Iceland is an ever-growing recreation- the challenge of icy waters, unpredictable weather, and forecasting are what people find super fun and exciting. Surfing in Iceland is one adventure best suited for experienced surfers. High wind speeds, rocky beaches, and freezing temperatures are exactly why surfing in Iceland should never be done alone.
Icelandic surfing does have its benefits besides an almighty adrenalin rush; it is great for endurance training and has some excellent surf breaks. If you do dare to try it, then the Reykjanes Peninsula is a popular region from October to March.
For all you ladies out there – these spots are great to find yourself some Vikings!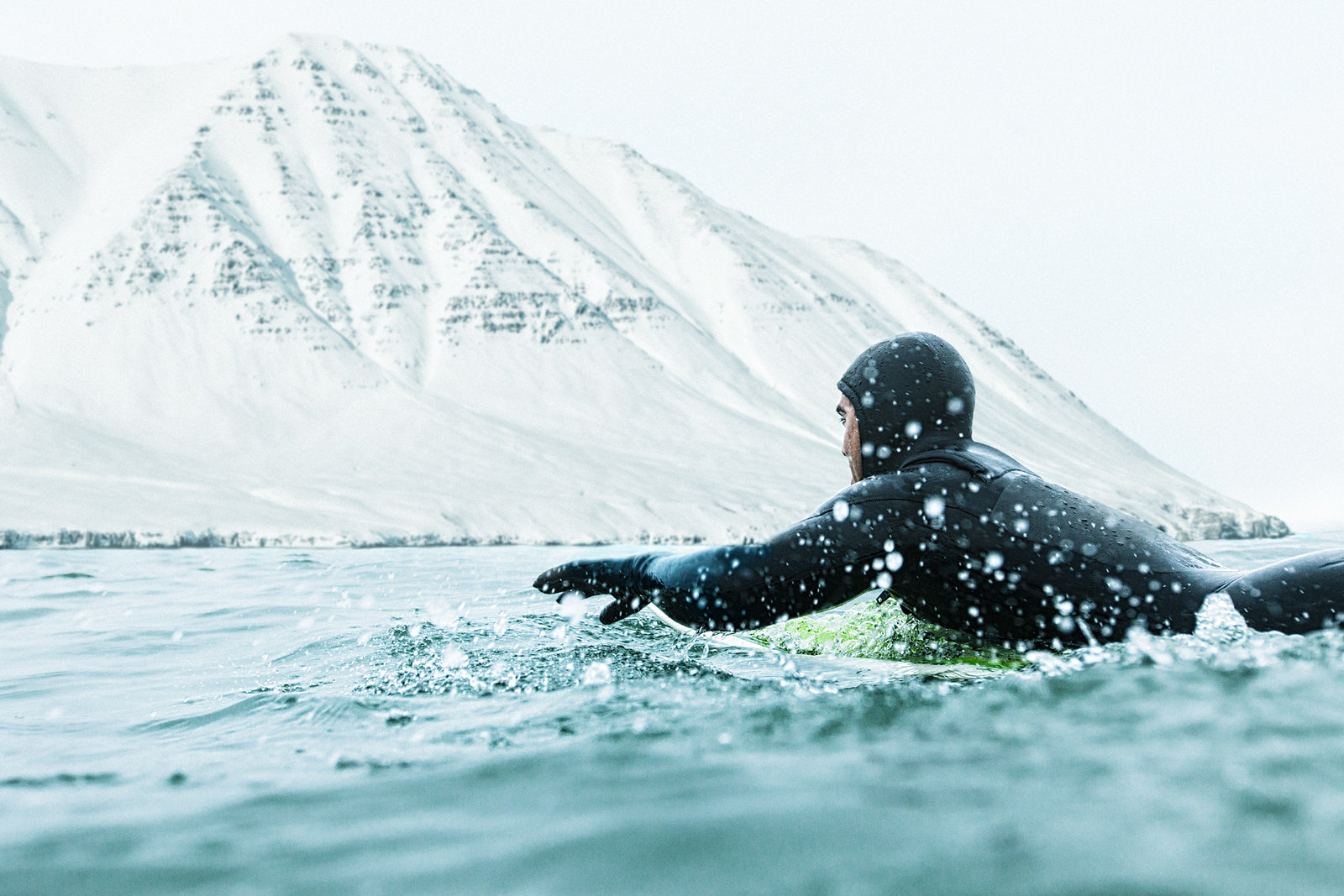 11. Scuba Diving
Iceland offers some of the world's best scuba diving experiences. Silfra fissure is by far Iceland's most popular diving spot because it is the world's only spot where you can dive between two tectonic plates. It gets very busy during the summer in Iceland, but with almost 24 hours of sunlight, you probably will find it hard to sleep at night, and you can go for a dive instead.
Strytan in the north is also famous because here you can dive close to a hydrothermal vent and watch hydrogen sulfide bubbles emerge – like magic! There is no other place on earth where you can do this because these vents are normally too deep.
Other locations you may consider are:
Kleifarvatn Lake
SS El Grillo
Gardur

12. Snorkeling
If you aren't qualified to scuba dive, you can still swim between the continents by going snorkeling. Say hi to all the underwater sea creatures. Who knows – you just might come across an Icelandic hafmeyja (mermaid)! You could take a small group tour and visit any of the locations mentioned in the previous point.
You won't require any of the heavy equipment either; you'll be given:
A breathing tube
A dry suit that keeps you afloat
Fins
Mask
Gloves
Neoprene hood

13. River Rafting
Iceland's choppy rivers are a great opportunity for locals and tourists alike to enjoy a challenging rafting experience. When it comes to river rafting in Iceland, there are opportunities for both the experienced and inexperienced, which makes it good for families. Most tours run from May to September and are located in the North and South.
While white water rafting in Iceland is tame in comparison to some other countries, it allows you to enjoy the scenic views. There are moments of calm interspersed with turbulent waves, boat rocking, and twists and turns. If you have never tried white water rafting before, we think it should be on your bucket list.
We encourage you to try this as well as any other sport you've never dared to before when you visit Iceland.

14. Canoeing and Kayaking
"Good things come to those who paddle!" If rafting isn't for you, you could always try canoeing or kayaking. These are available in the same region of Hvítá and are much gentler ways to explore Iceland on a river. Canoeing and kayaking are good activities for small groups, as it's usually two people per boat. There is less physical work involved than with rafting.
The age limit for these sports, however, is 18, perfect for couples or friends. Just remember – keep calm and paddle the canoe.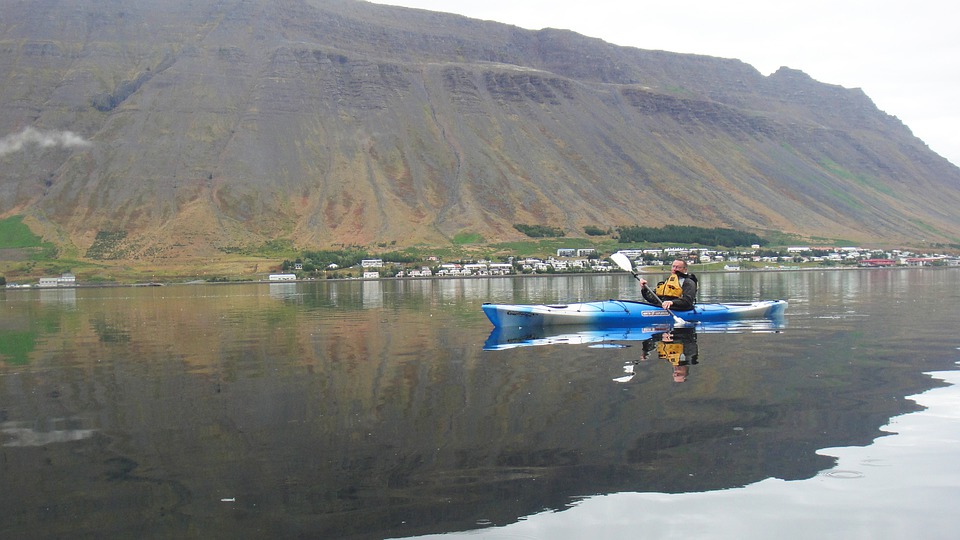 15. Fishing
Fishing in Iceland has been part of their culture and vital to their survival for a thousand years. With its multitude of lakes, rivers, and surrounding oceans, it's obvious why fishing in the country is immensely popular. If you enjoy fishing as an escape from the noise of everyday living, then the serene locations in Iceland will be ideal for you.
We advise you to try this sport alone. That's how it's done successfully. Plus, it's the ideal spot to get away from your noisy family and friends – after all, you deserve some time alone on your holiday. And there's nothing like cooking your own fish and having it all by yourself without having to share it!
Angling and fly fishing are both popular recreations in Iceland. You can also choose to fish alone or through tours. We have more information about fishing in Iceland and how to get a fishing card license on this link: fishing card Iceland 2020
The most frequented locations for fishing in Iceland are:
Reykjavik' Old Harbour, for independent sea angling from shore or going out in open water through a tour operator.
Lake Thingvallavatn (Þingvallavatn), which is most popular.
Lake Mývatn
The Fossá River
West Rangá River
16. Swimming
With so many geothermal pools across the country, it's clear why swimming is a major pastime in Iceland. It's an unmissable opportunity for travelers as well. There are many public pools in towns and rural areas in the region, varying in size from small to Olympic-sized. You may also find saunas, water slides, and hot tubs along the way.
If you are looking for a less strenuous activity, then perhaps you should consider visiting the pools. If you'd rather be amongst nature while swimming, consider hiking up to the River Varmá in Hveragerdi, the water of which is extremely warm all year round.
Here's something you might enjoy. Get in the water, close your eyes, and float. Let the current carry you gently along with it. Whether you keep your eyes close or open is entirely up to you, but remember to float, or you will end up with a scraped bottom from all the stones the current will wash you over.
Listen to the story from a funny guy about how he gets hooked on swimming in Iceland sea

17. Horse Back Riding
Icelandic horses are world-famous for being sturdy and friendly and have been bred specifically to withstand the harsh weather in Iceland. Some Icelanders eat horses – it's a fact. But you don't have to eat the horse your ride, nor do you have to worry about being chased by someone who wants to eat your horse. Horseback riding is highly popular in Iceland with the locals and with tourists. As a result, there are tours available all year round, which offer trips for beginners and experienced riders.
Being on the smaller side, closer to ponies, Icelandic horses are perfect for children to ride. You should consider this as a fun daytime activity for the whole family.
Follow this link for more information about Horse riding in Iceland

18. Quads, ATV, and Buggy Tours
Sightseeing on an ATV, buggy, or quad bike is another exciting way to see what Iceland has to offer. Get your Adrenalin pumping as you ride along designated trails in the country. You control the speed of the vehicle, but you must have a driver's license to be able to operate one.
If you aren't qualified to drive, you can still enjoy the experience as a passenger. But yeah – there's nothing like riding one of these beauties on your own. So, it's worth visiting Iceland after you have gotten your driving license – if only to get behind the wheel of a buggy.
We advise you to wear waterproof clothes, so you can get as many puddles as you can possibly handle!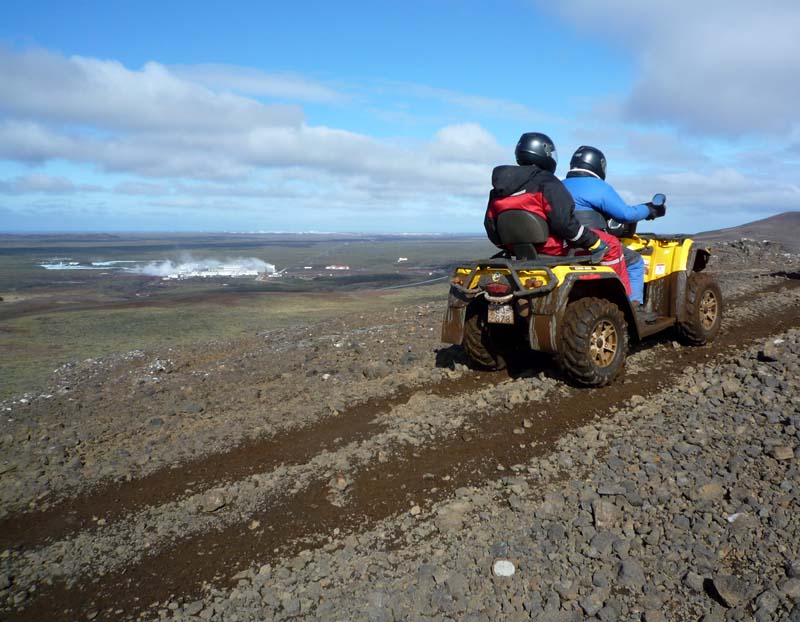 19. Helicopter Rides
Imagine seeing the vast glory of Iceland's glaciers, volcanoes, and geothermal hot spots from above; it is a sight not many have experienced. Get up close to areas of Iceland that are unreachable by car or foot, while avoiding the crowds.
Add a layer of adrenaline to your experience by taking an aerial tour of Iceland's most striking natural attractions. You could opt for 20-minute tours or a full day of adventure. Of course, the price goes up when you opt for a full-day adventure, so make sure you can well afford it.

20. Paragliding and Skydiving
You could also choose to take in the Icelandic view from the perspective of an 'Icelandic eagle' (That is also the name of one of our gins. But we are talking about the bird and not the gin) by skydiving or paragliding. There are tours operated for paragliding from April through to October.
In the summer months, you can also go skydiving. Both activities are unforgettable experiences; you will be able to see for miles in every direction and take in the spectacular beauty of nature from above.
Do you want to know more about Iceland? Click here.
Also, for all of these activities, you will need the proper equipment. You don't know what to take with you? Check out our article about the right checklist for Iceland