The best campsites in Iceland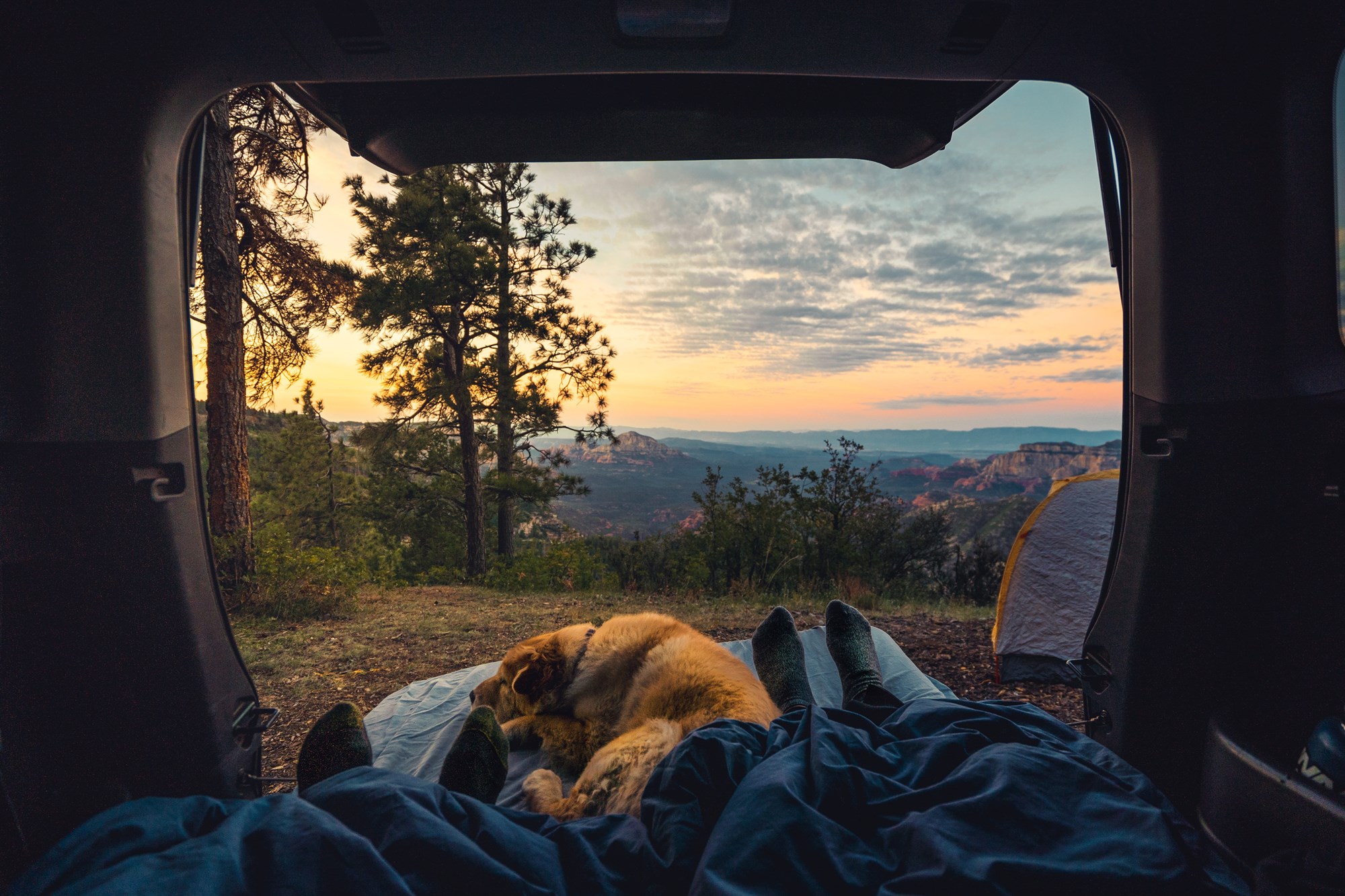 Top 20 of the best campsites in Iceland
Thinking about camping in Iceland ? We've got your back !
As more and more people discover the van life lifestyle, along with more and more people realizing how amazing it is to travel around Iceland with the KuKu Campers' style, more and more campsites are opening their lawns for campervan travelers. As of today, there are over 170 camping sites in Iceland, making it even harder for you to choose a campground for the night for your KuKu campervan crew on our beautiful island. 
That's why we at KuKu decided to make this guide to the best campsites in Iceland, located in different areas of the country to make life easier while camping in the land of fire and ice. So here are our top campsites that you need to know about before starting to travel around Iceland in your RV !
Map of the best campsites 
🏕️
---
First step - Renting your camper van !
Motorhomes and campers are known to be the best way to explore and travel around Iceland with a reasonable budget, so what are you waiting for ? Get your own campervan for cheap now with the largest and sexiest rental company of the country !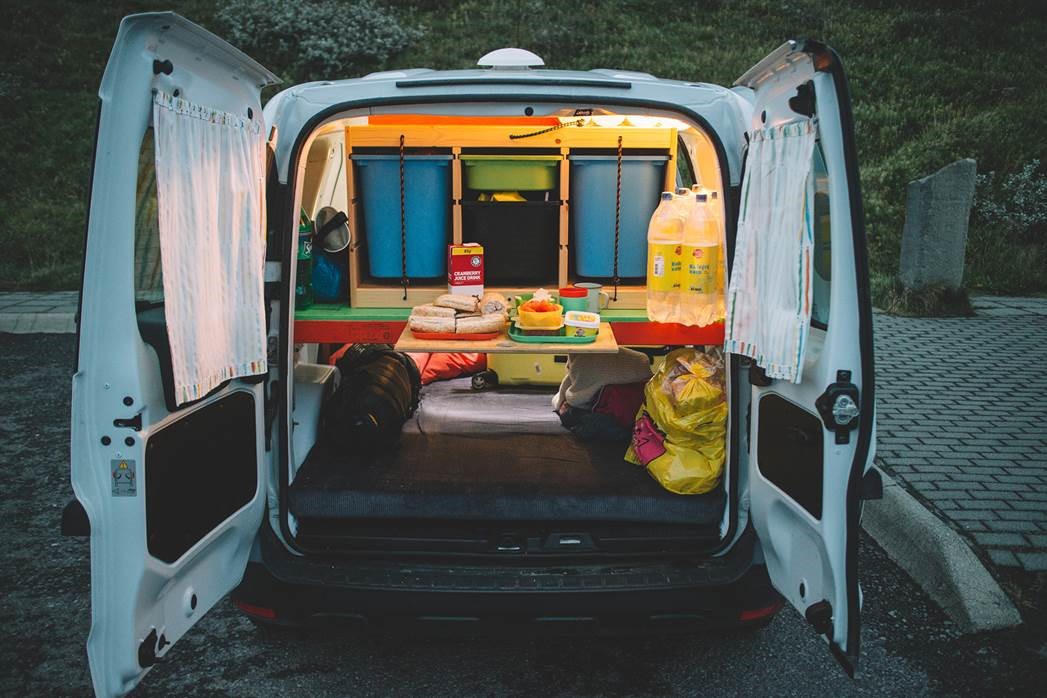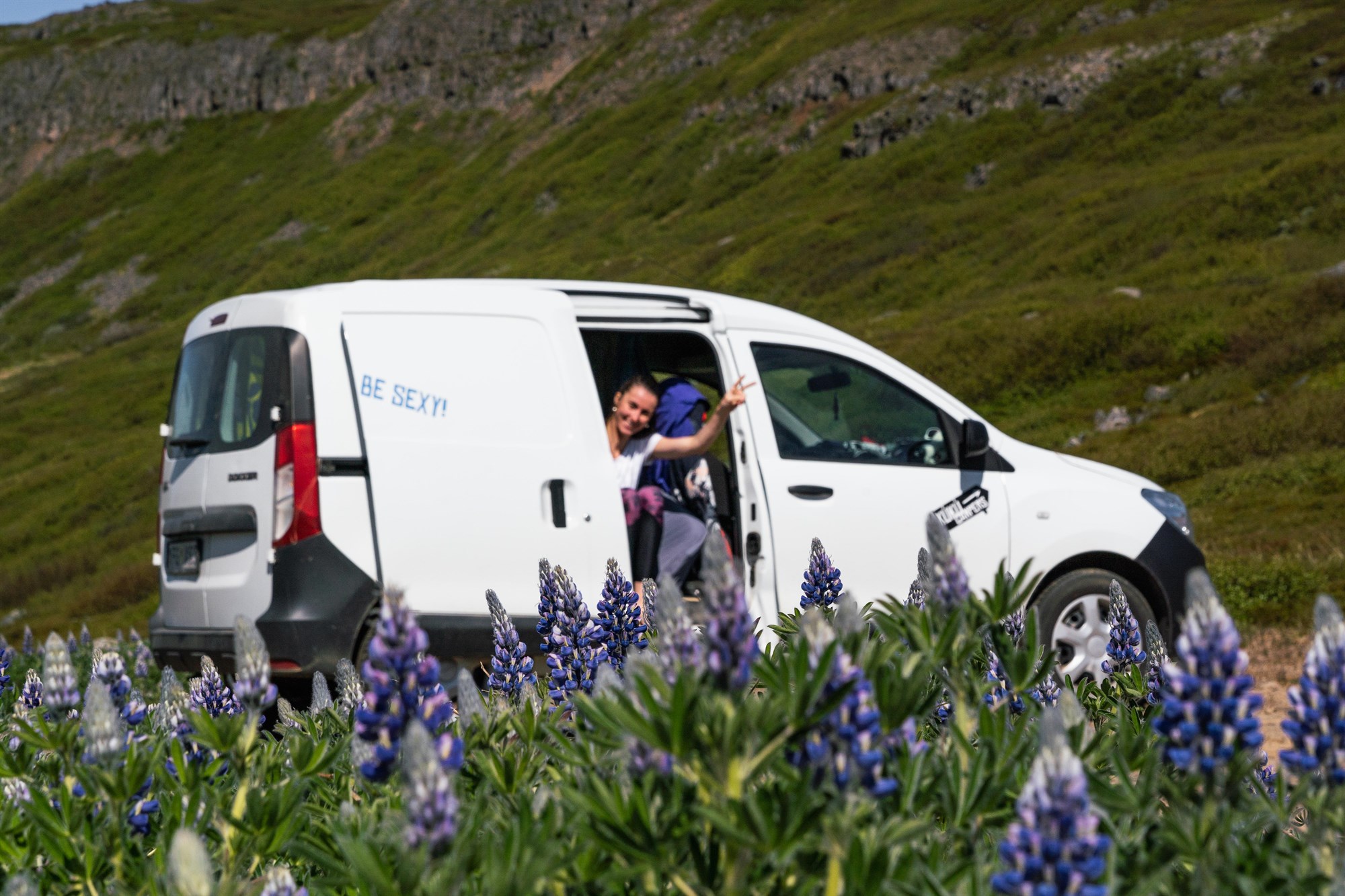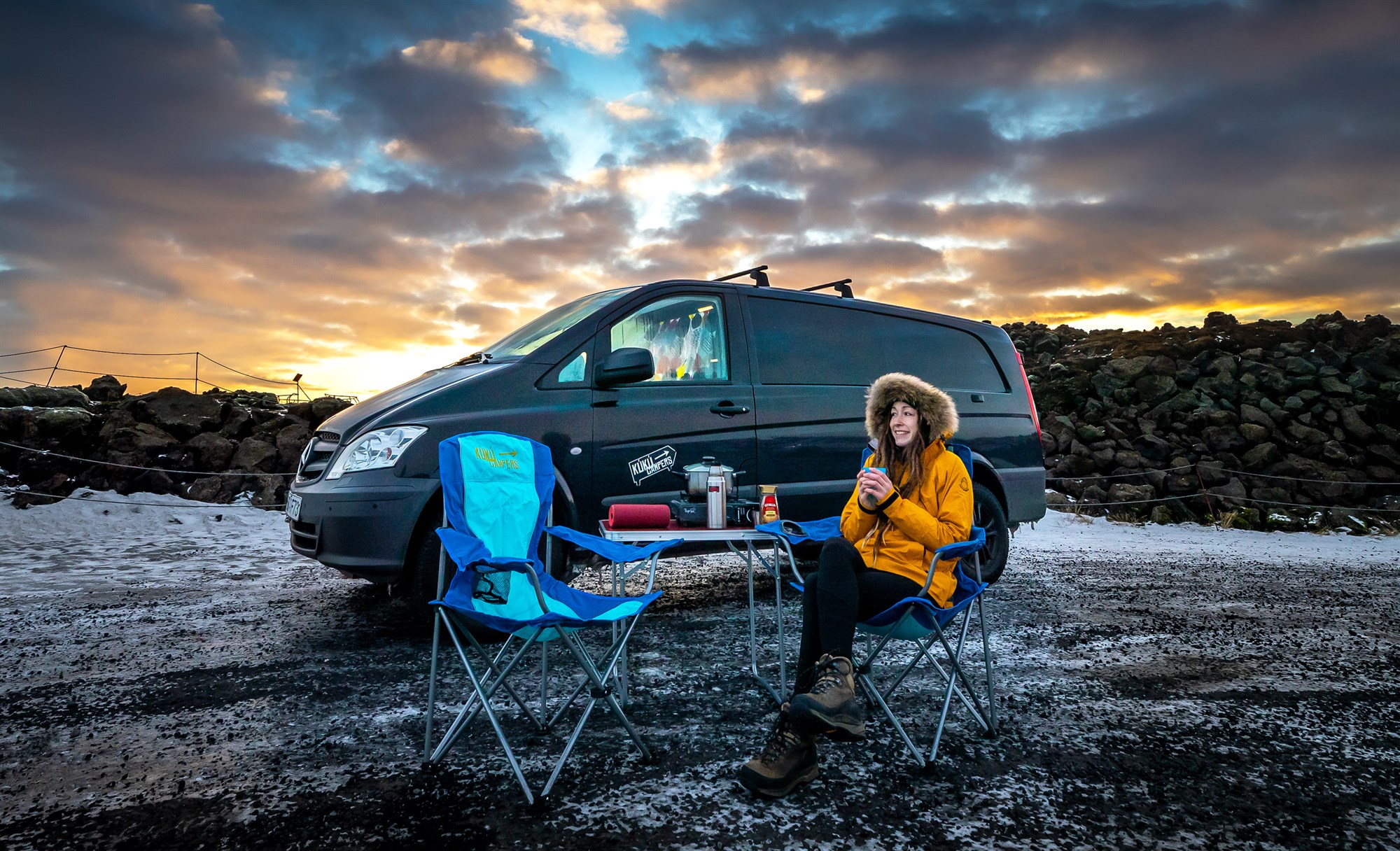 ---
Capital region - Reykjavik
Mosskógar Campsite - The Farmers' Market Campsite 🍅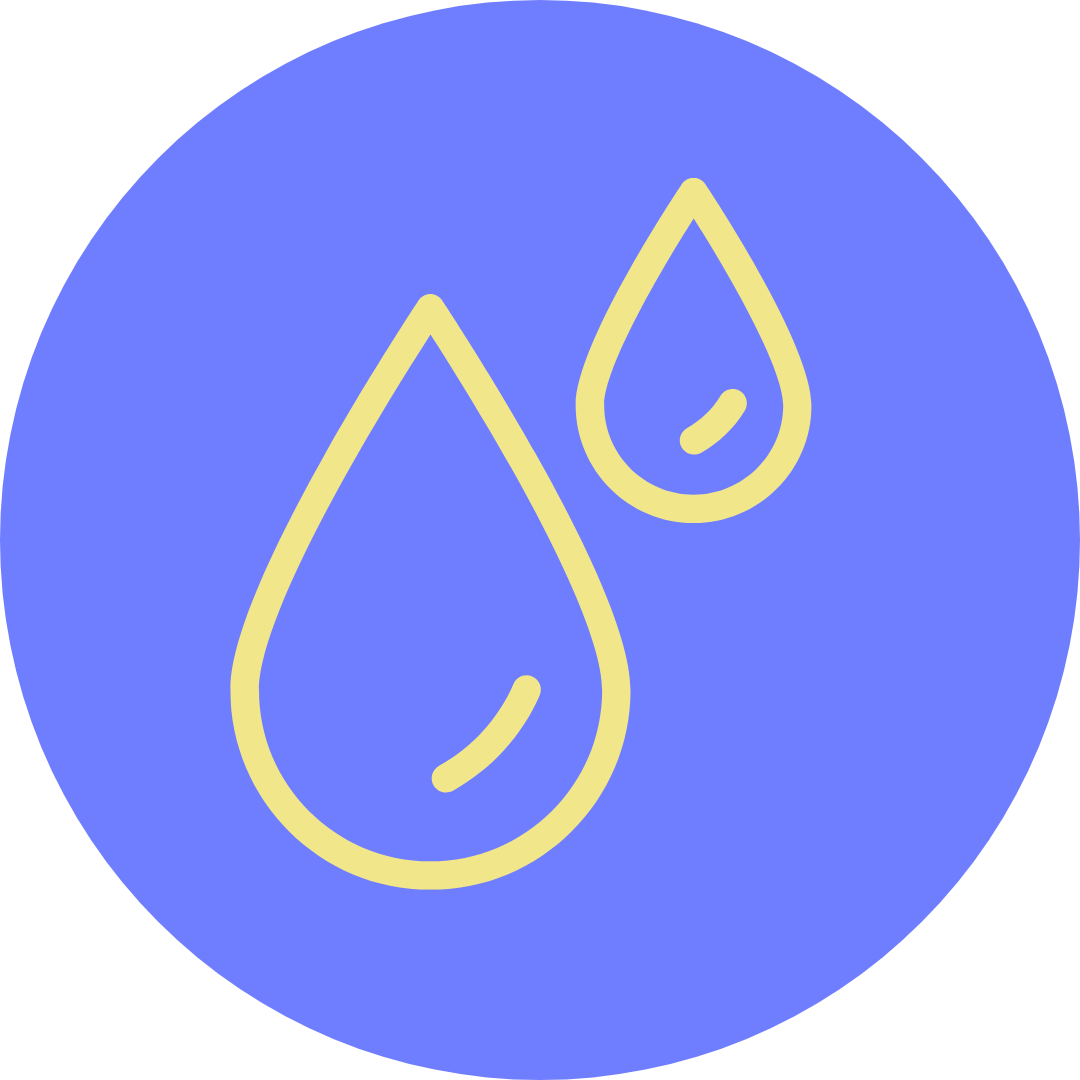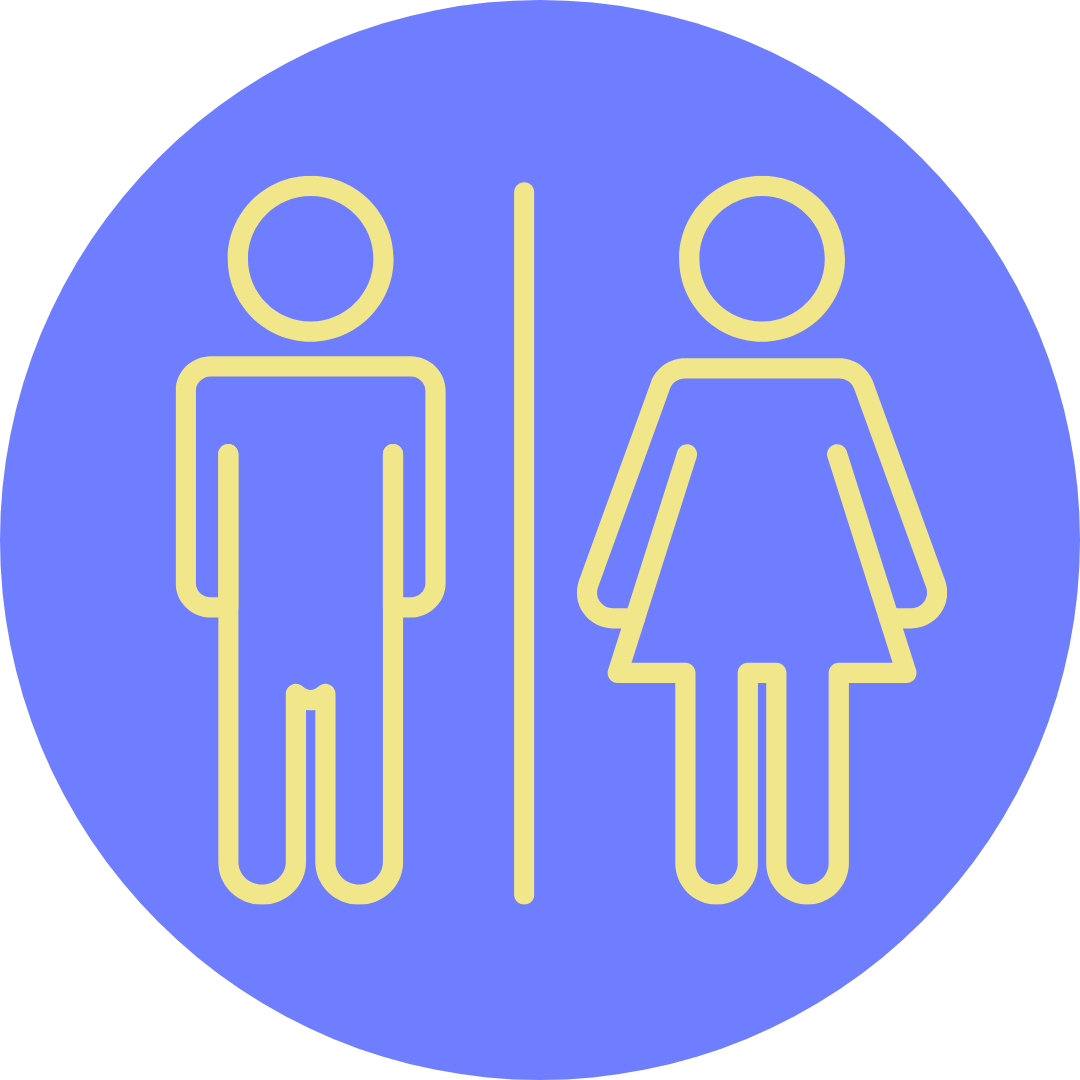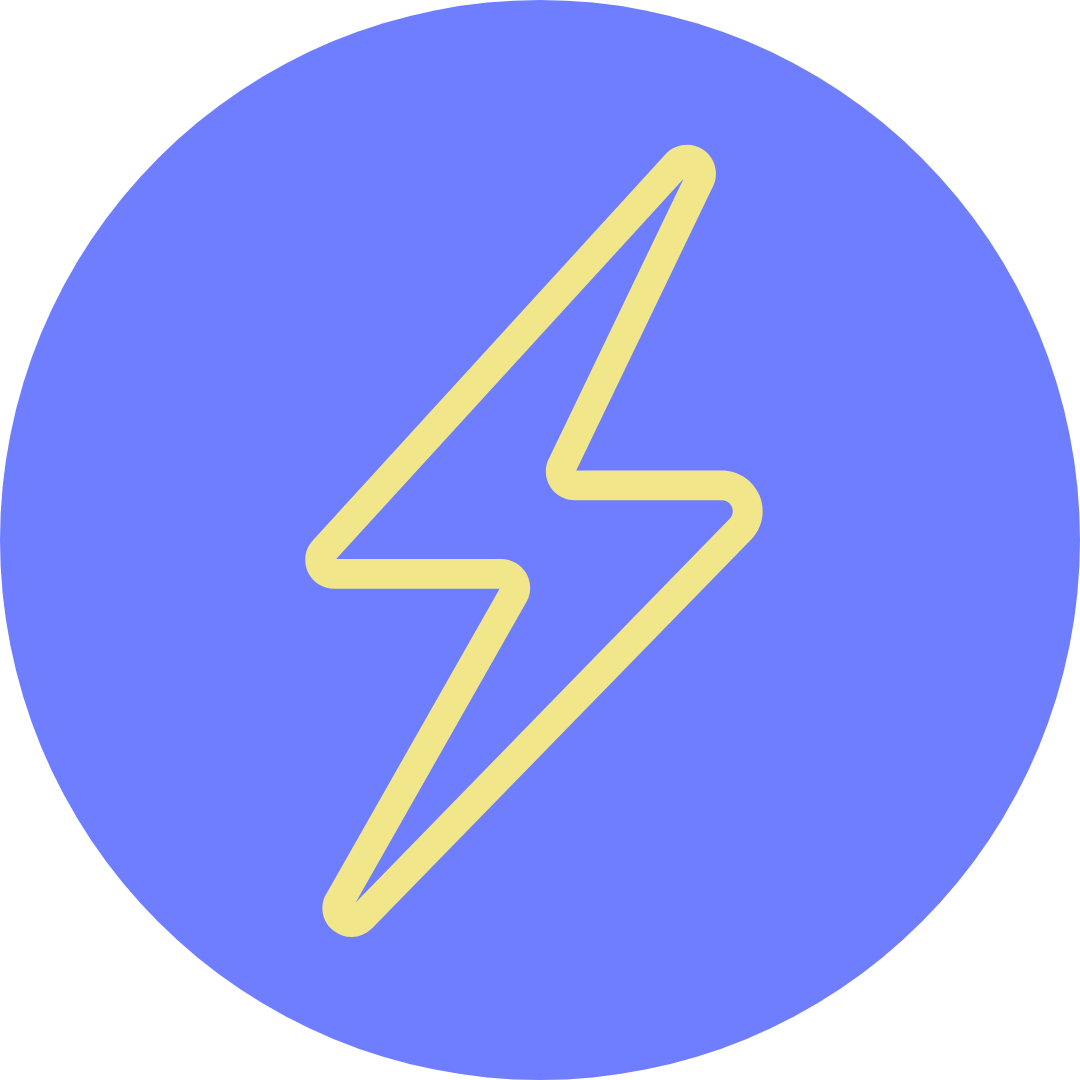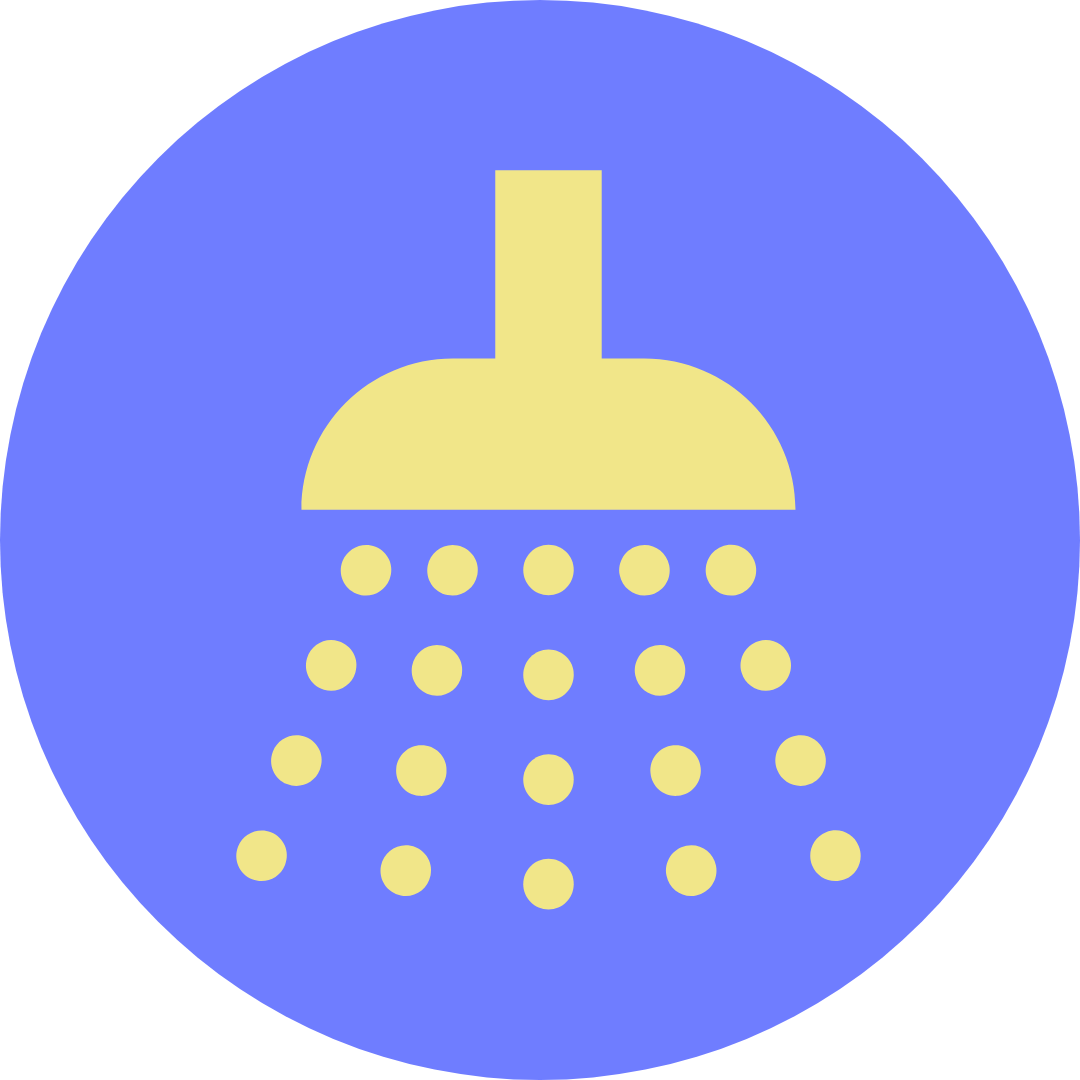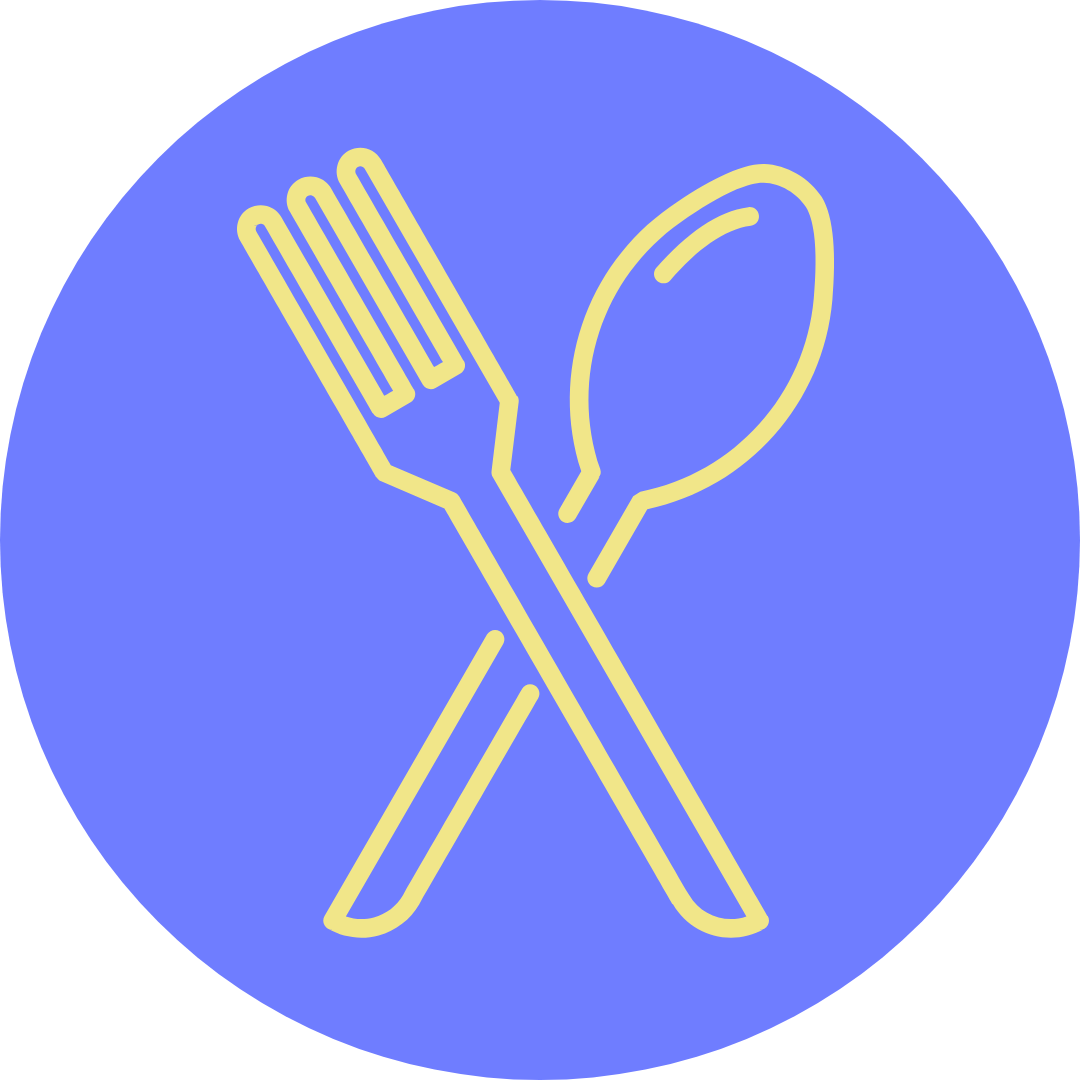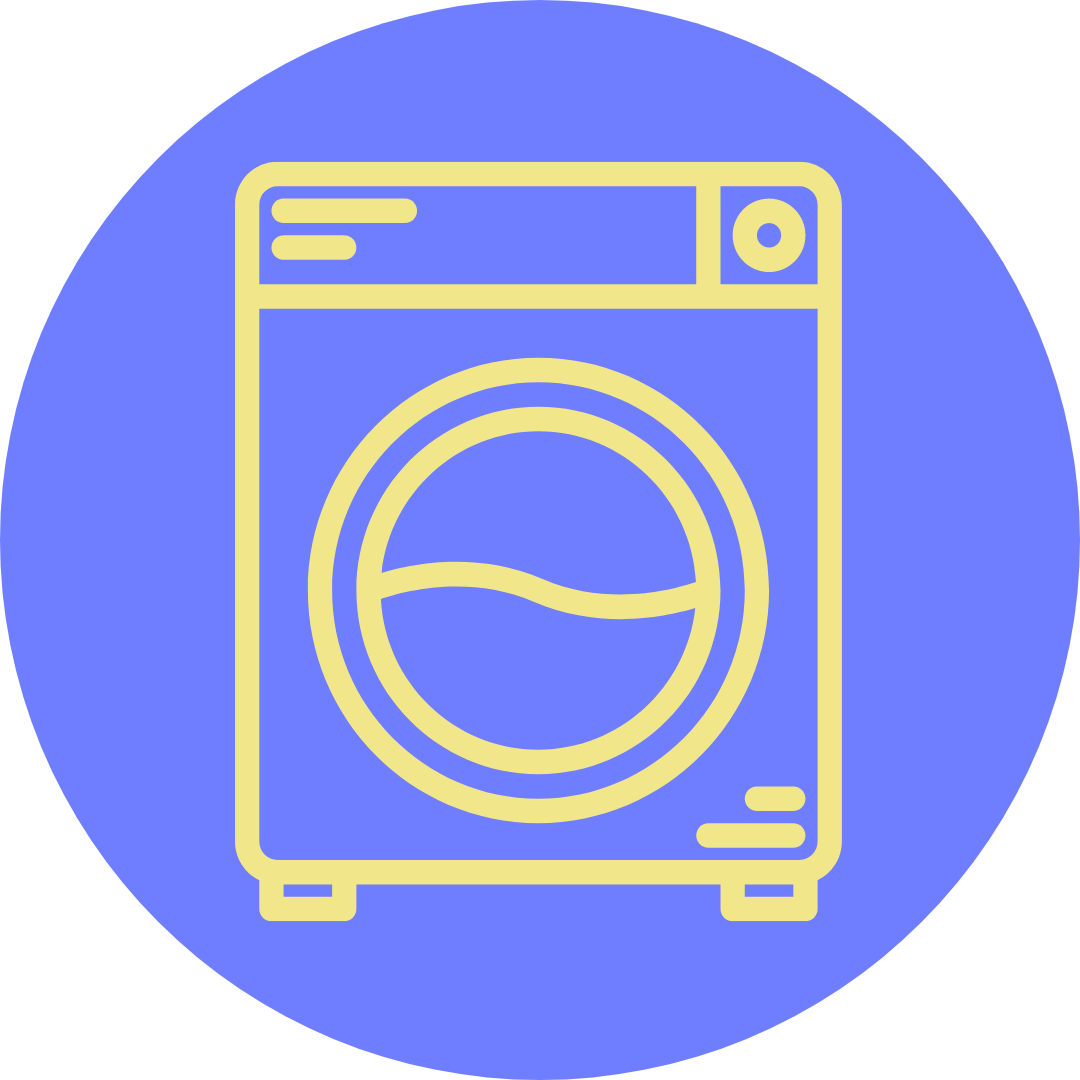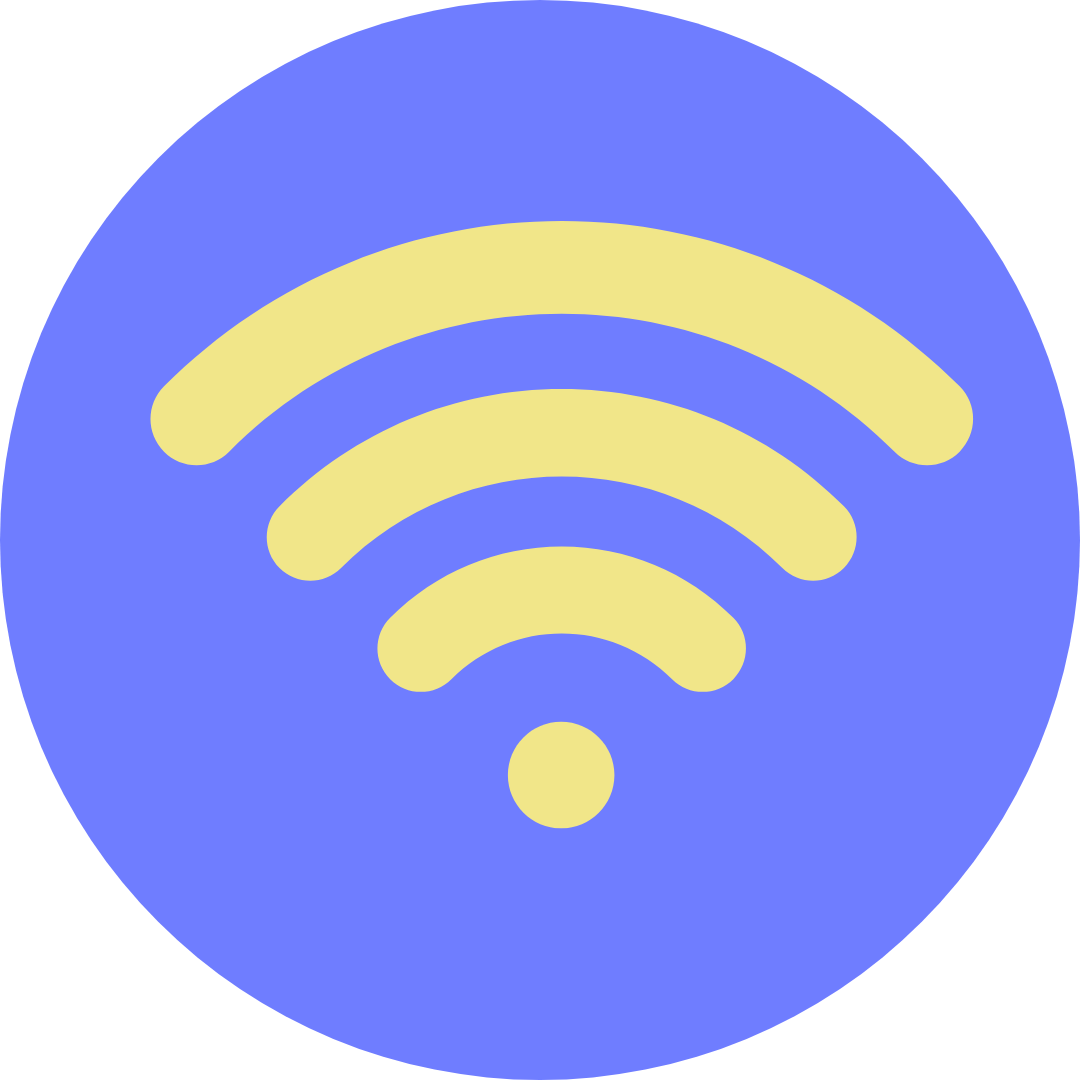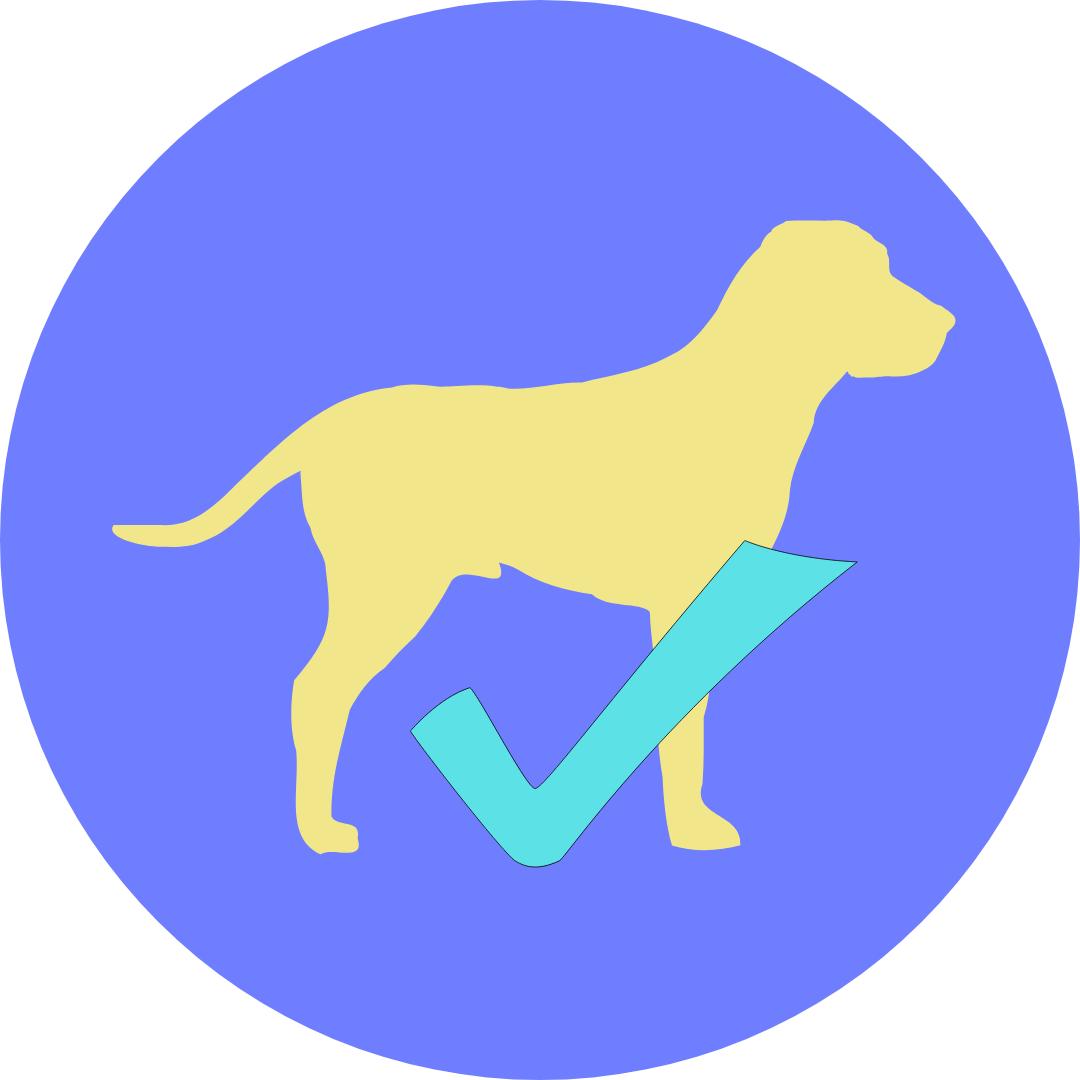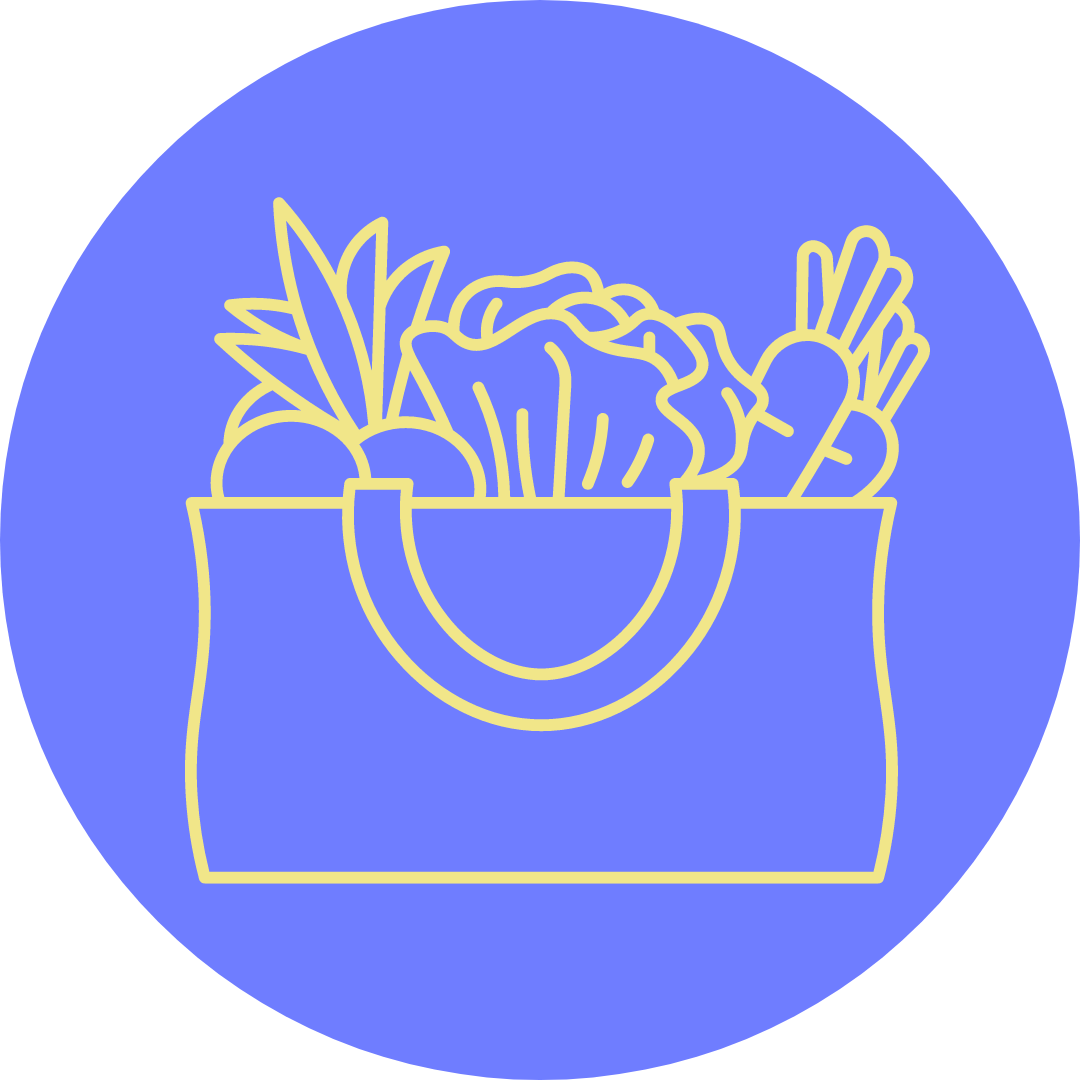 Mosskógar is the perfect base for your campervan if you plan to spend a few days in Reykjavik and do the Golden Circle. As the campground is conveniently located in Mosfellsbær, smackdown in the middle between the downtown area of Reykjavik and Þingvellir National Park.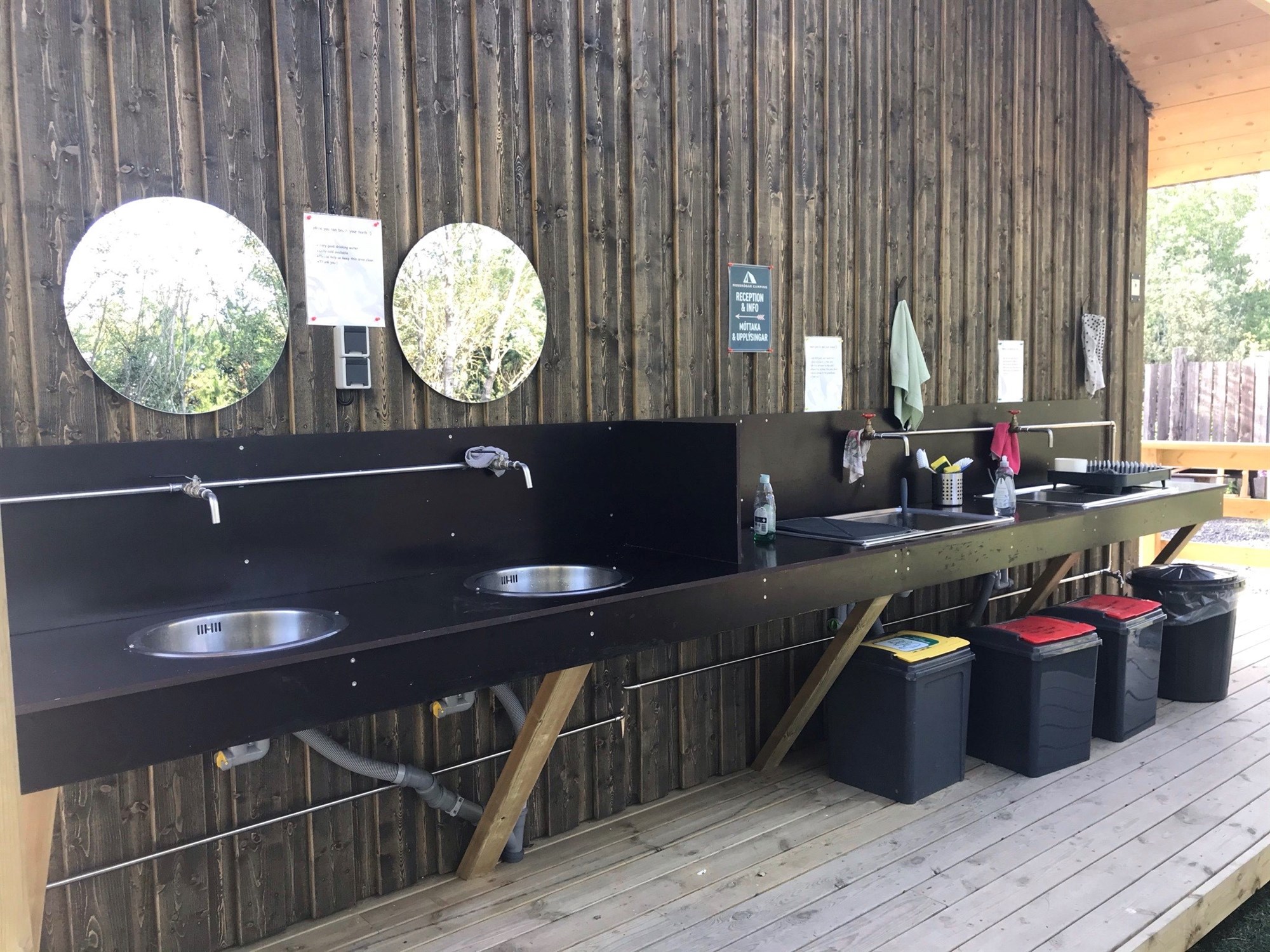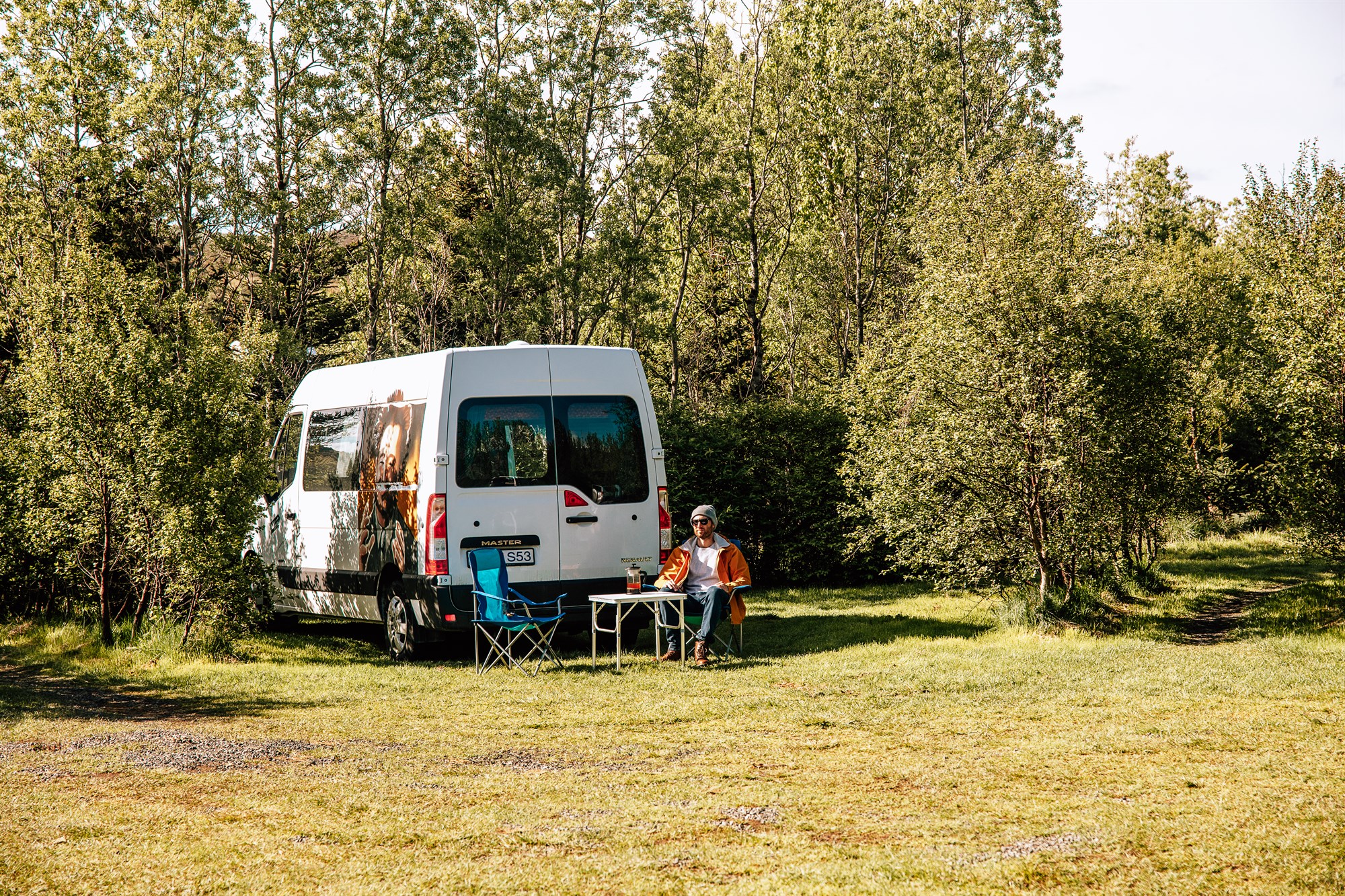 Photo: Mosskógar Campground (courtesy of Mosskógar Campground) and Rebecca Van Djik from We Are Travel Girls
At the Mosskógar campsite, you also get an assigned spot for your campervan, which makes it extra convenient for you to go out and explore for the day in your campervan, and when you come back at the end of the day you can pull right into the same spot as the night before! As convenient as it gets. The campsite is surrounded by tree vegetation and is divided into smaller sections.
They have excellent facilities, newly renovated showers and restrooms which you have 24h access to, electricity, laundry, well-equipped kitchen area, camp sinks and a lot of tables inside and outside. 
Apart from being a campsite, Mosskógar is also a family-run organic farm, and from July till the end of September they host a farmers' market on Saturdays (10.00-15.00) where you can buy fresh vegetables, homemade jam, freshly baked bread, trout and even roses from a flower farm close by (cash only).
Open: 1st of March – 15th of December
Location: Dalsgarður 1, 271 Mosfellsbær
---
South Iceland
Gata, Hotdog stand and free camping - The FREE Campsite 🌭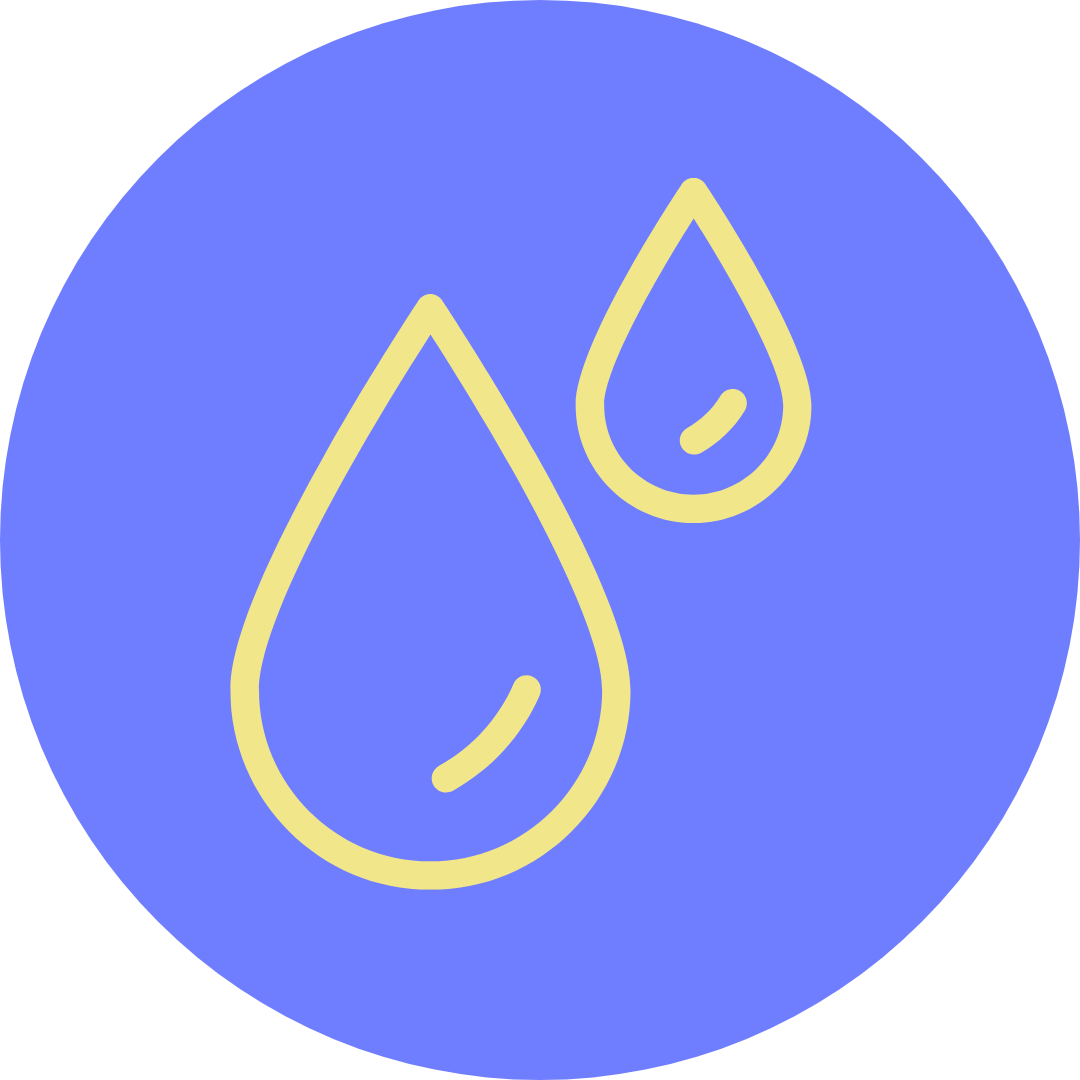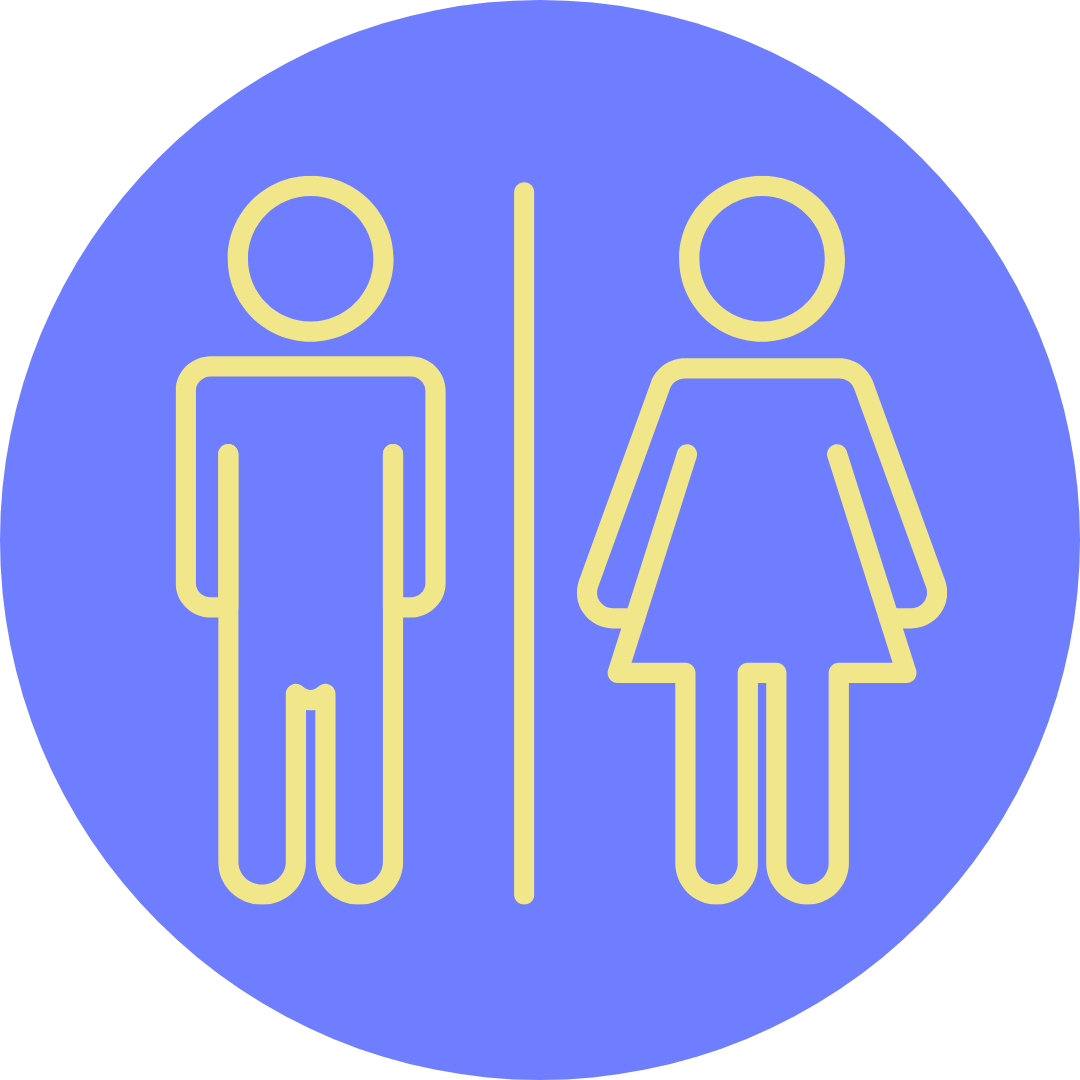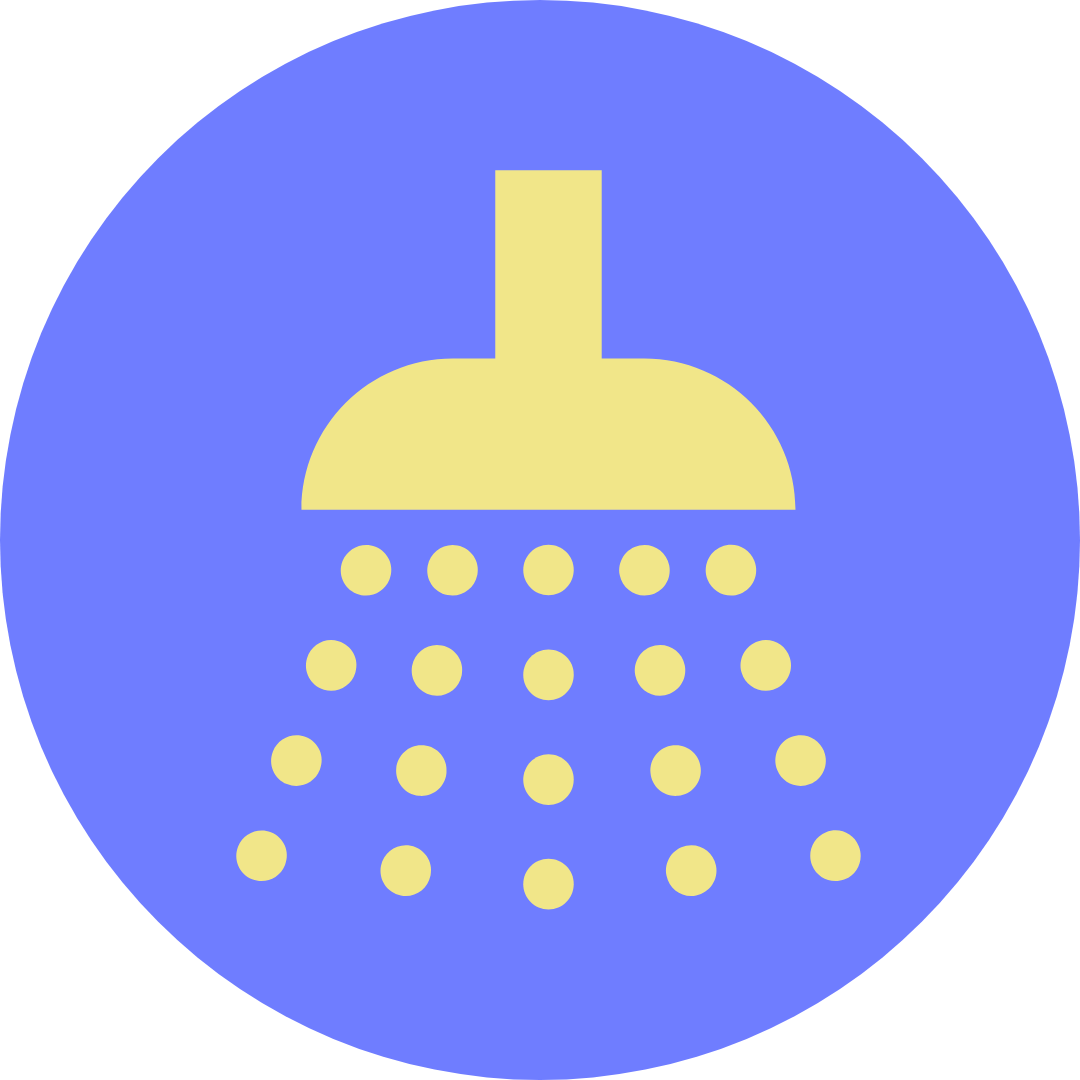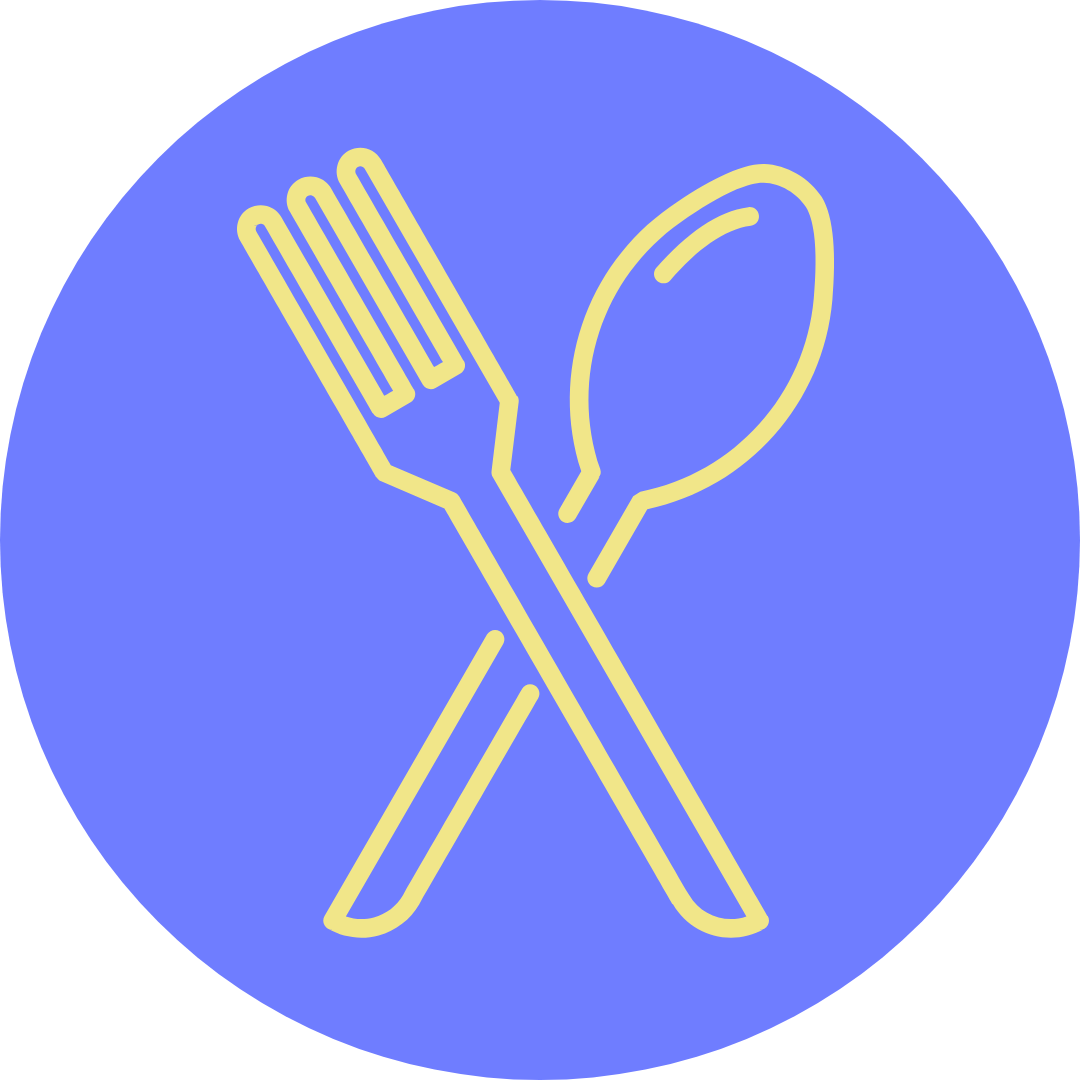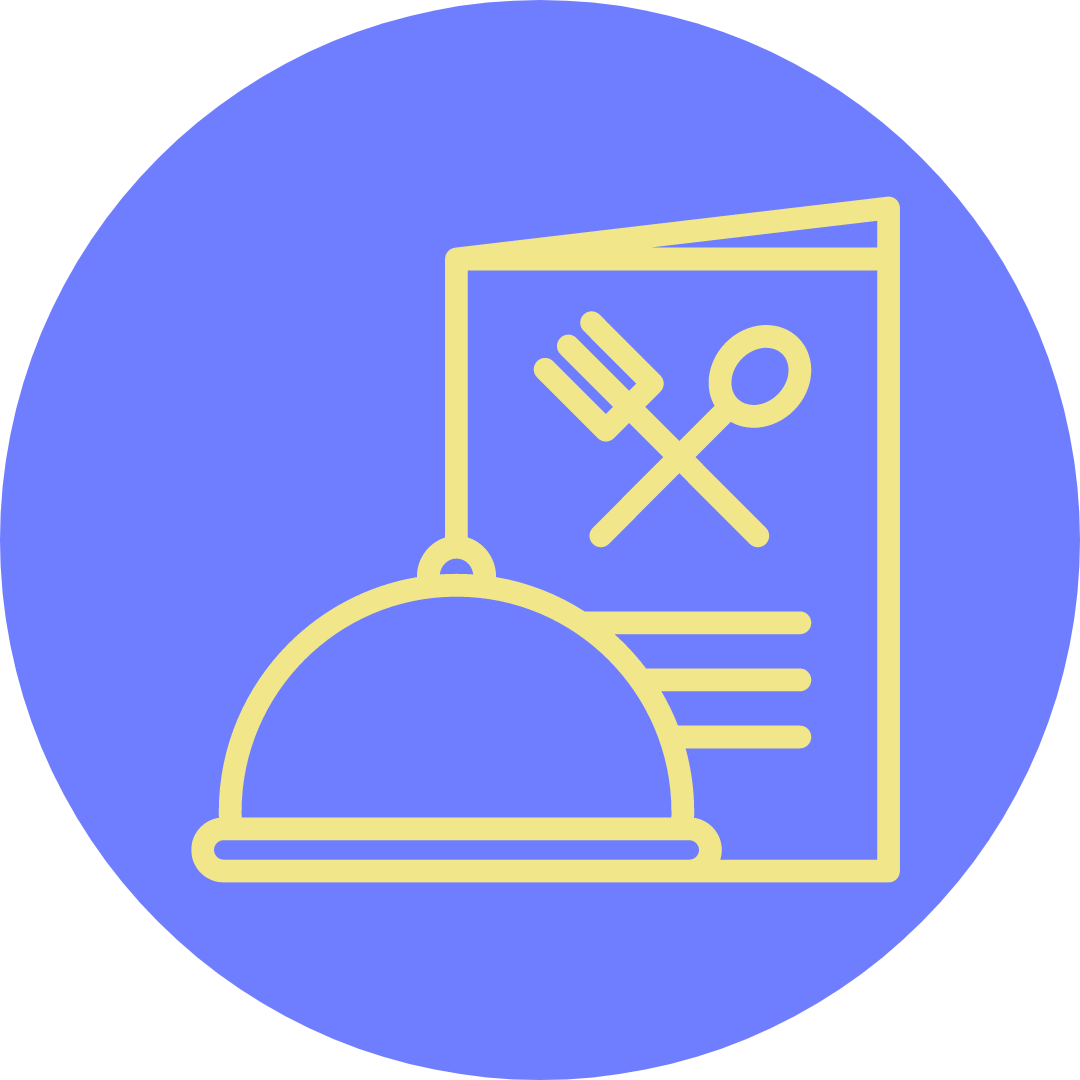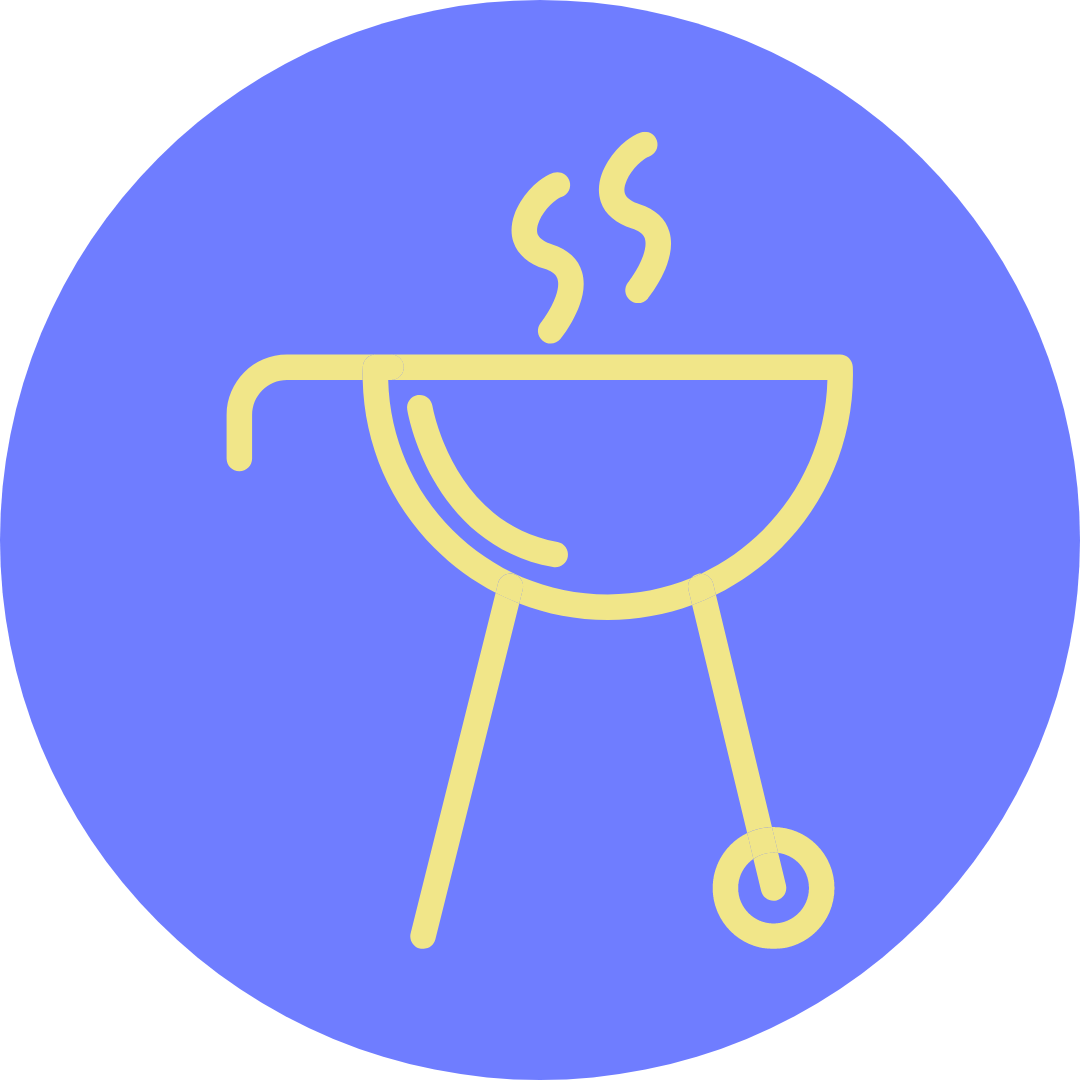 This free campground is located close to Strandakirkja, just outside of Þorlákshöfn on the south coast, and is for sure KuKu Campers' favorite free campsite !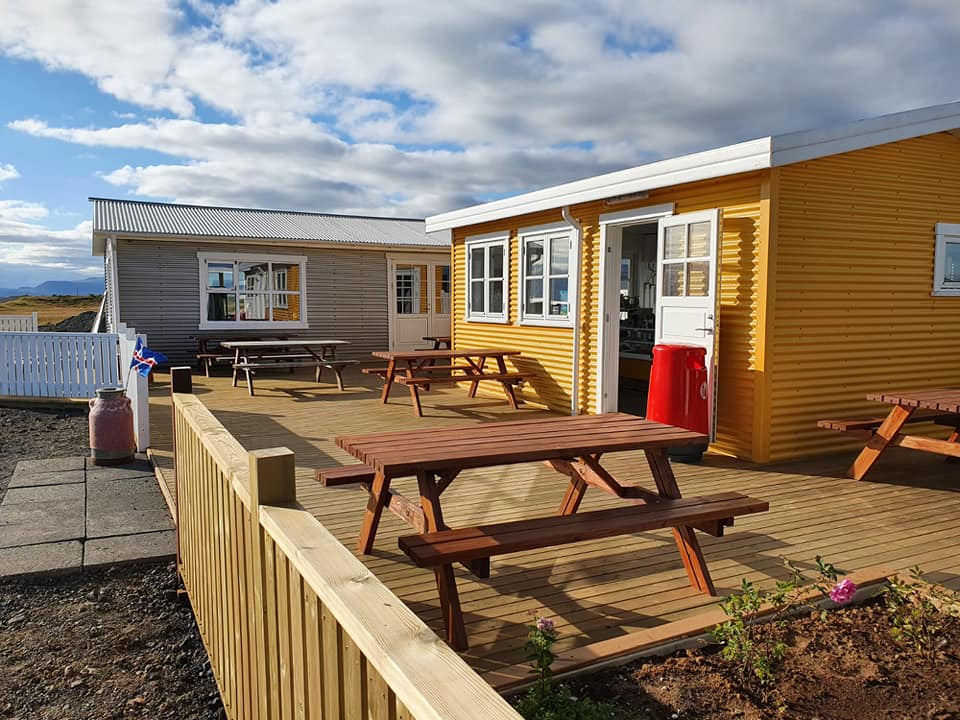 Photo: Gata Hotdog stand and free camping (courtesy of Gata Campground)
The campsite is open all year round, however, there is an age restriction. You need to be 25 years old or older. The campsite offers restrooms, a shower, an indoor area equipped with counter space to cook with your cooking equipment, and a sink with running water (the water is turned off during mid-winter). There is no electricity on site. If you are not in the mood to cook you can of course grab a hot dog at the hot dog stand and eat it in your campervan, icelandic hot dogs are definitely a must-try !
Open: Year-round, but when it starts to freeze, the facilities close
Location: Gata land 1
Faxi - The Waterfalls Chaser's Campsite 
🏞️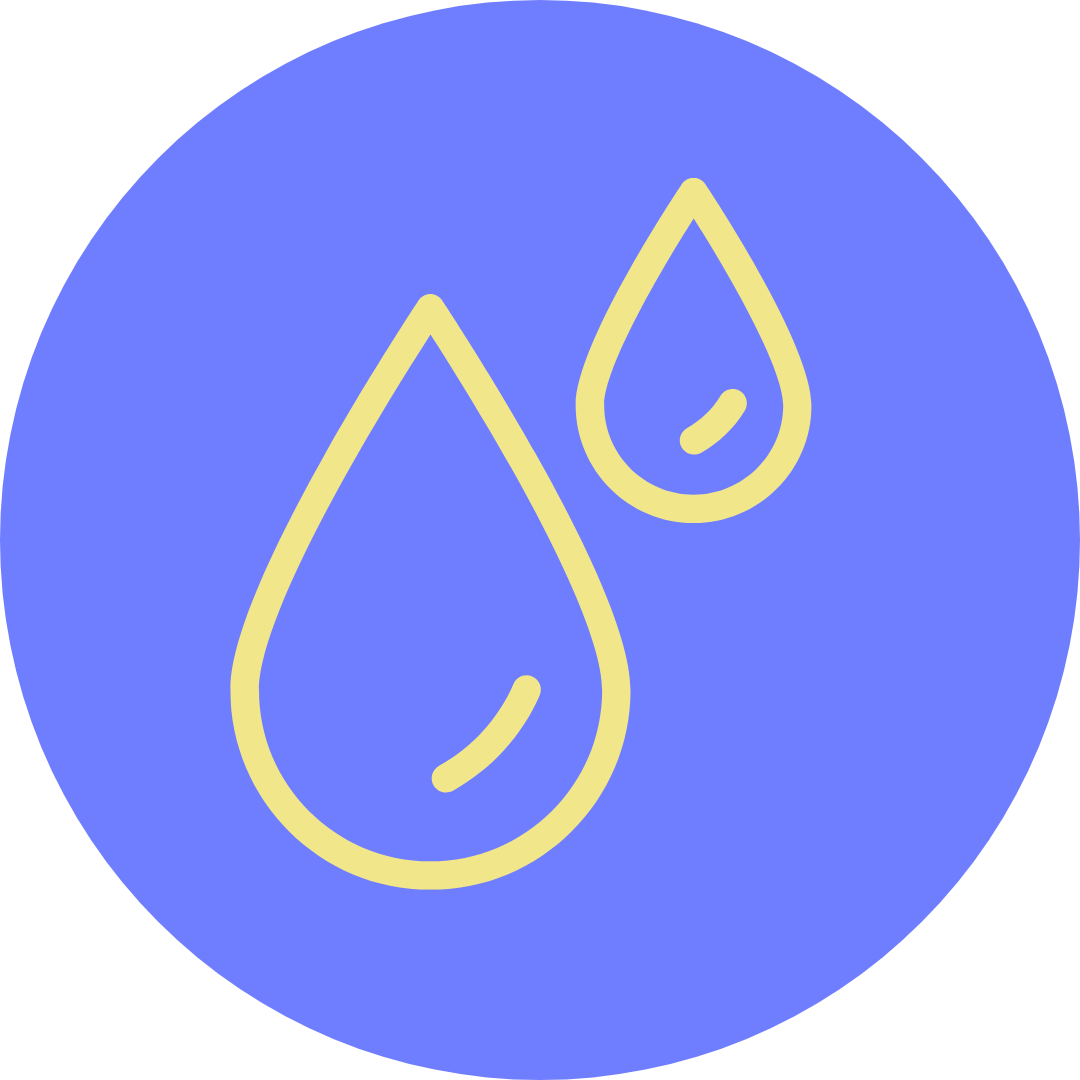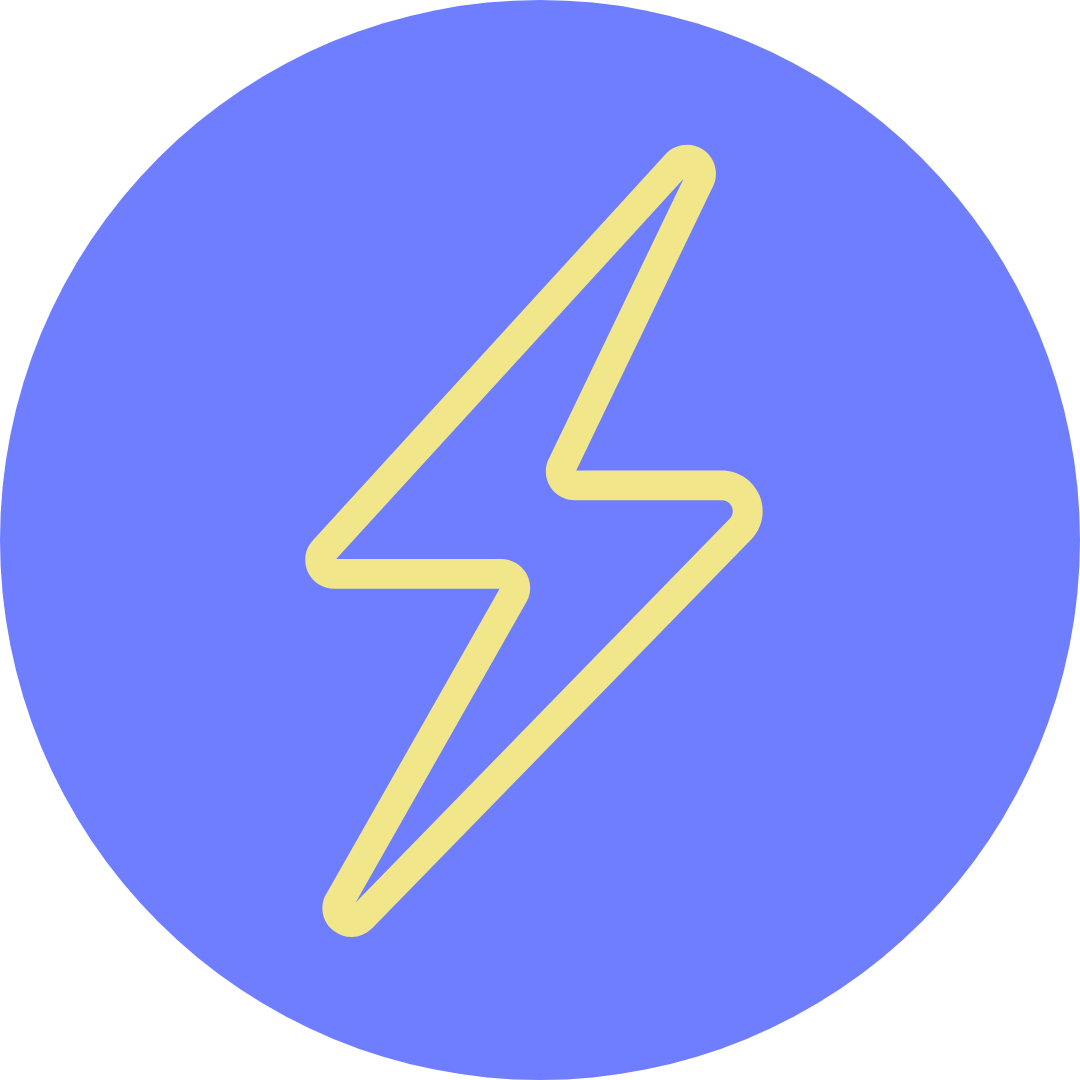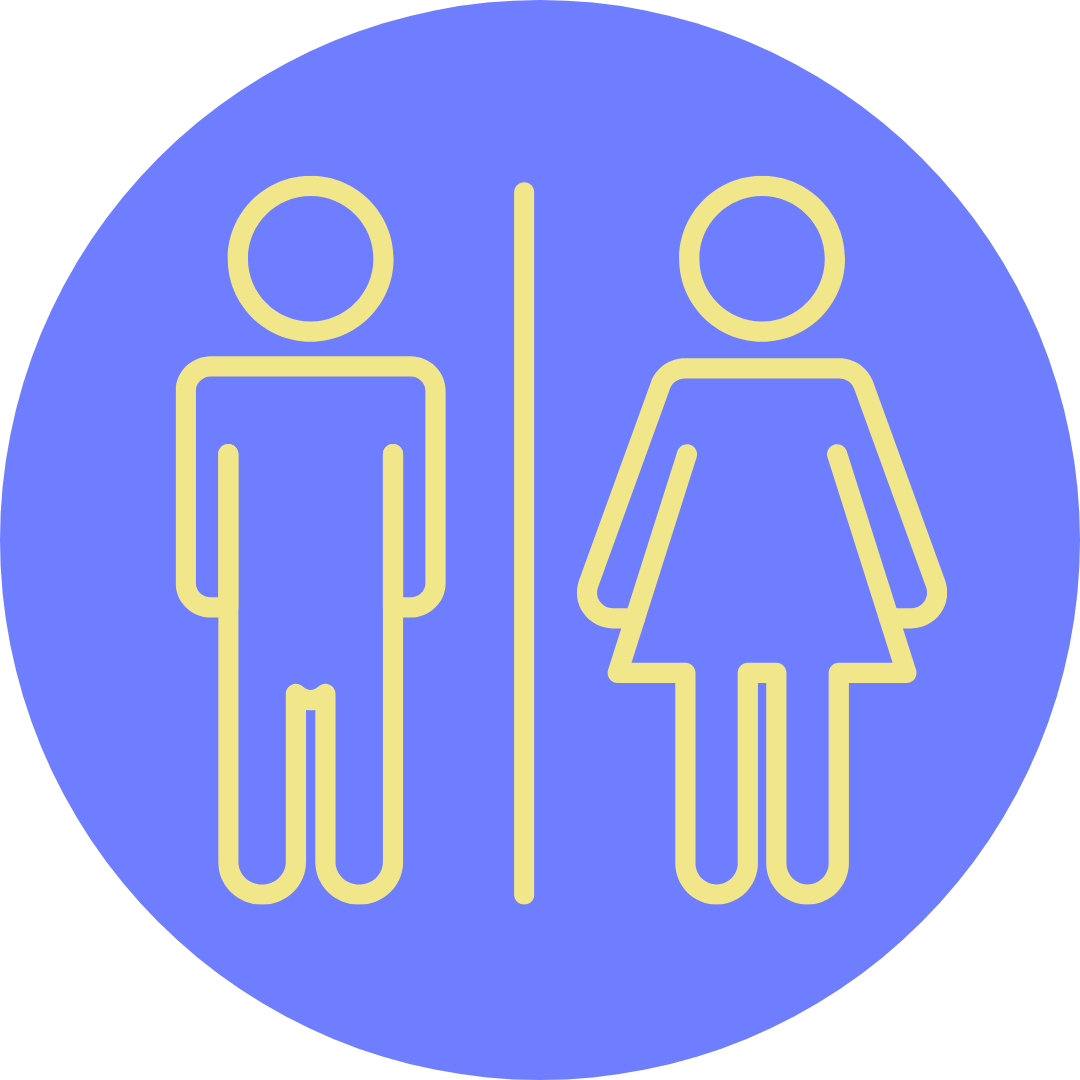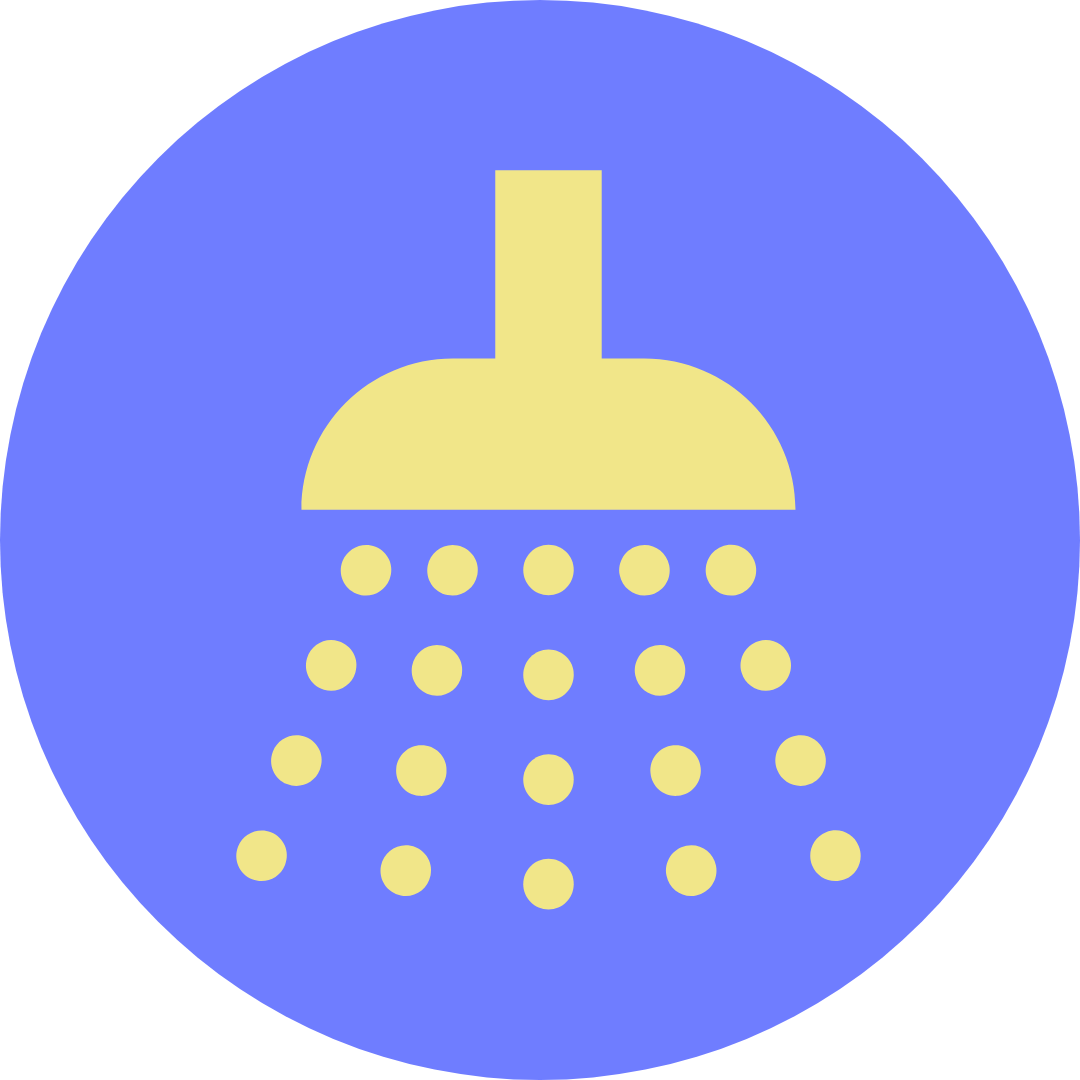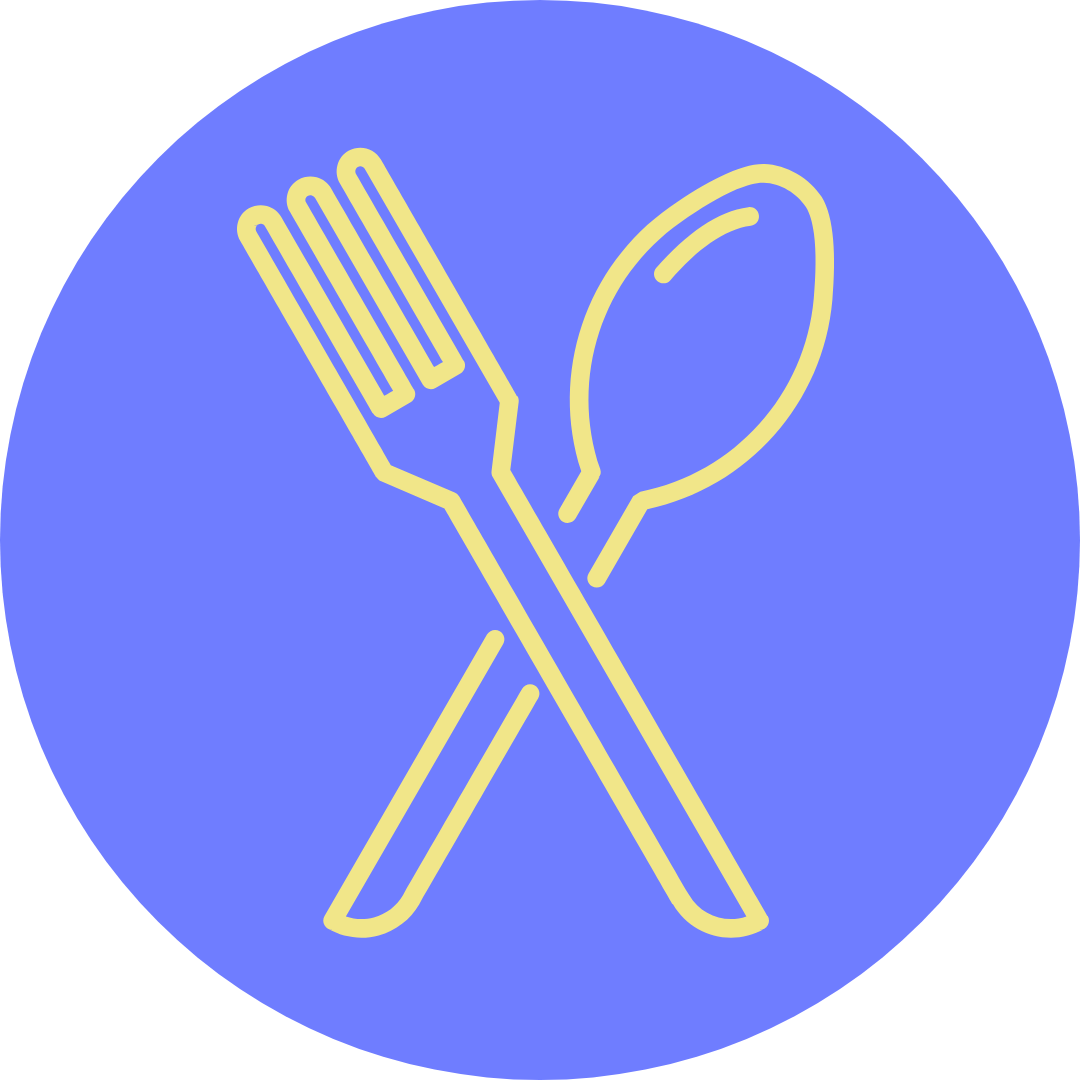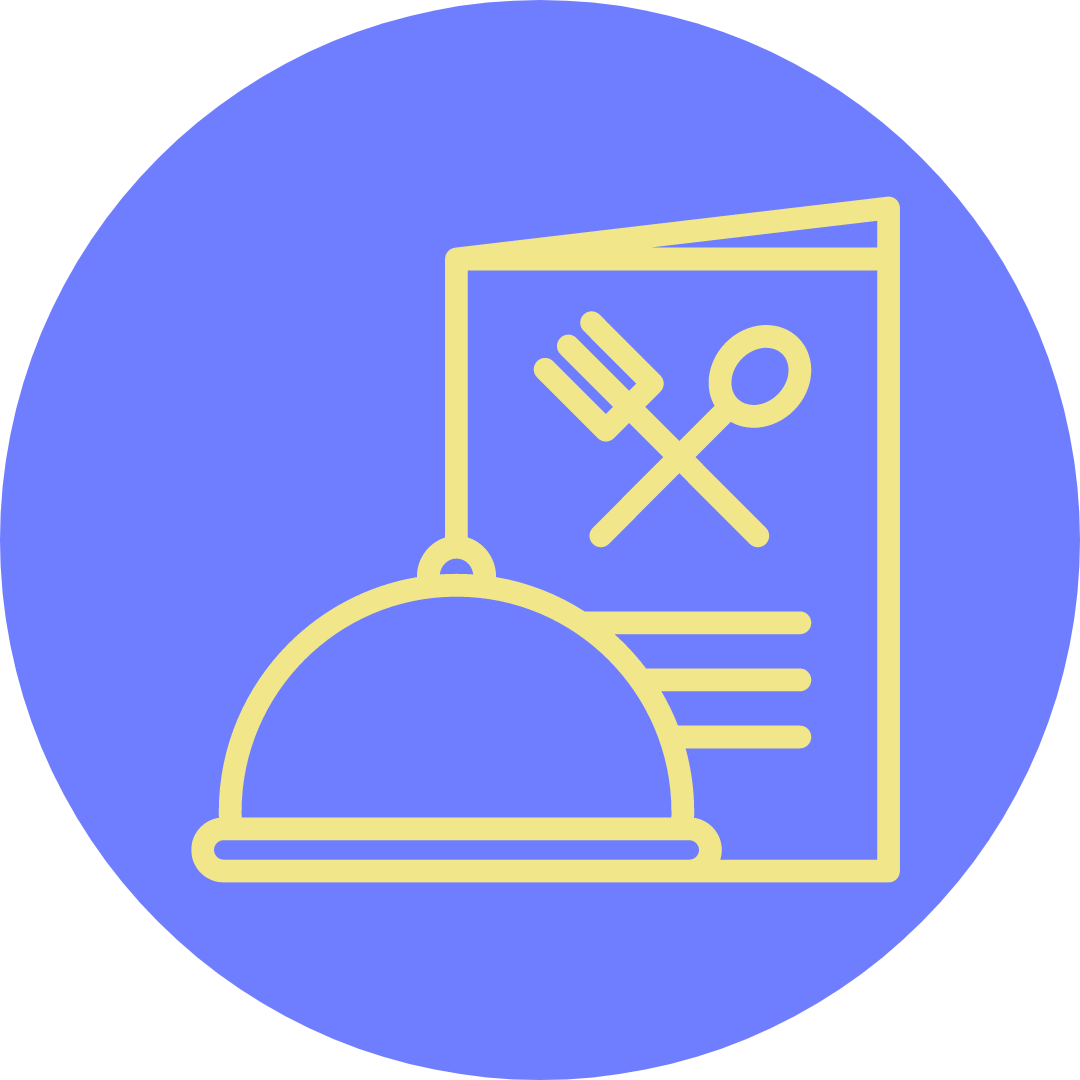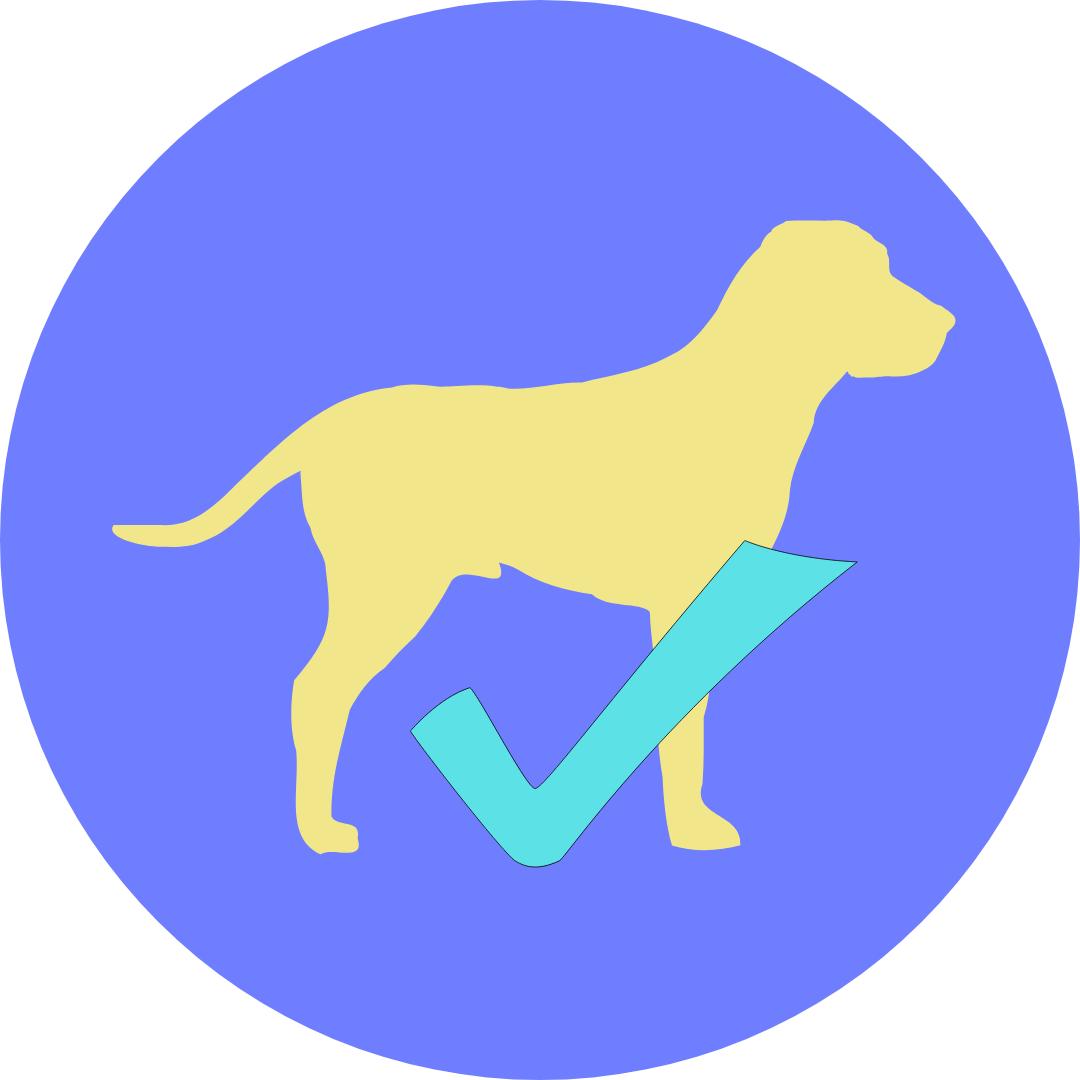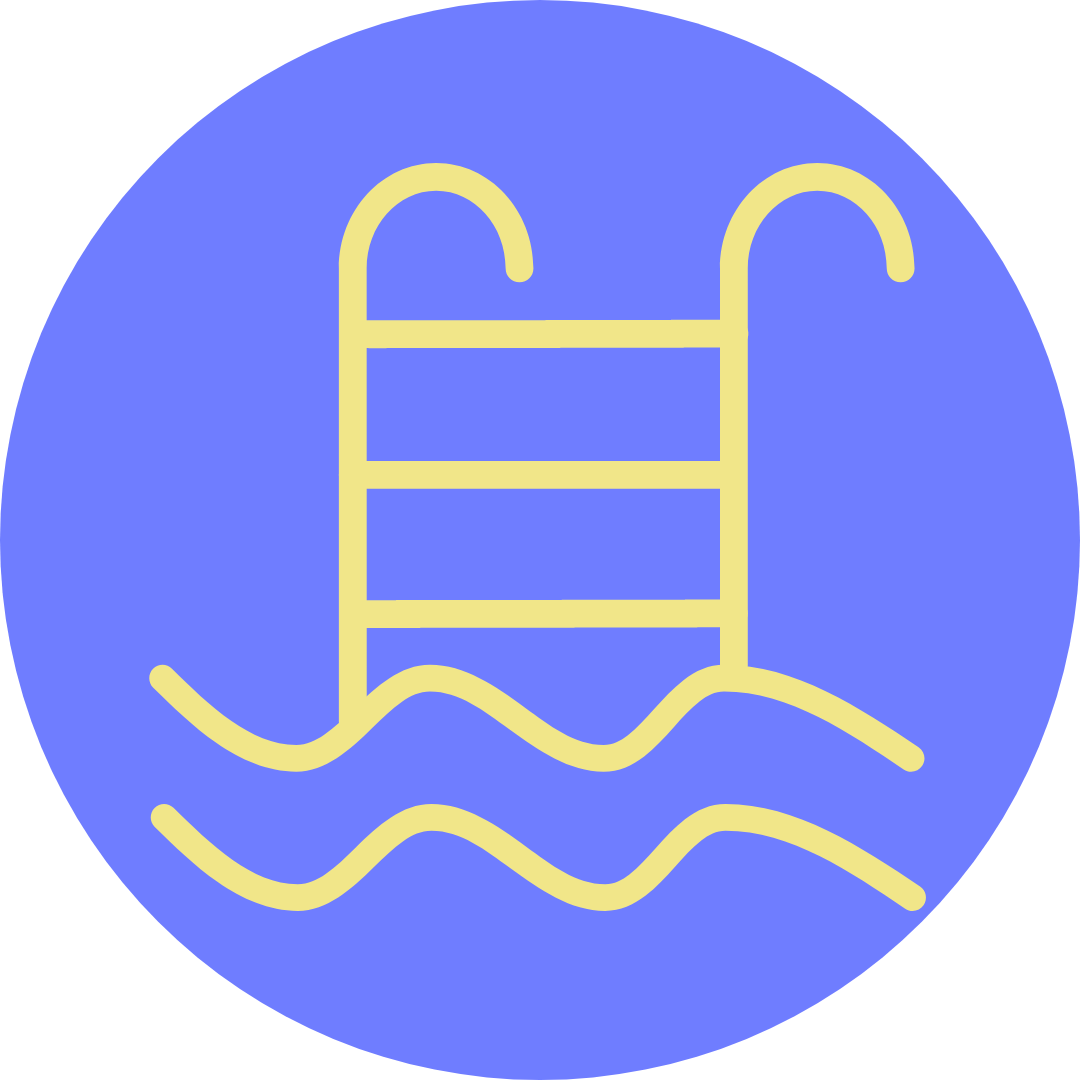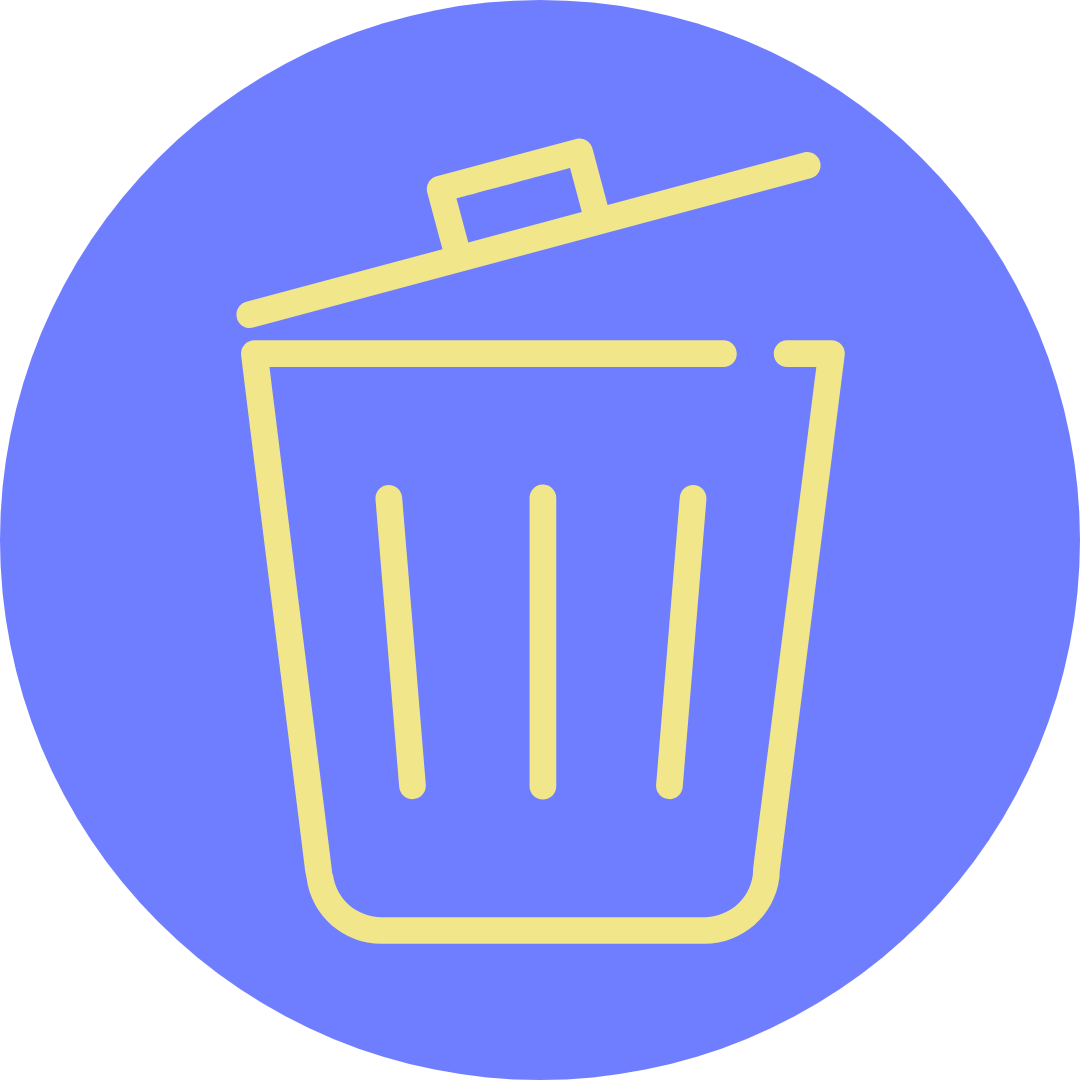 Faxi is a great place to camp when you are driving the campervan between the sites of the Golden Circle, as the campground is located a mere 10 km from Geysir (one of the main attractions of the Golden circle).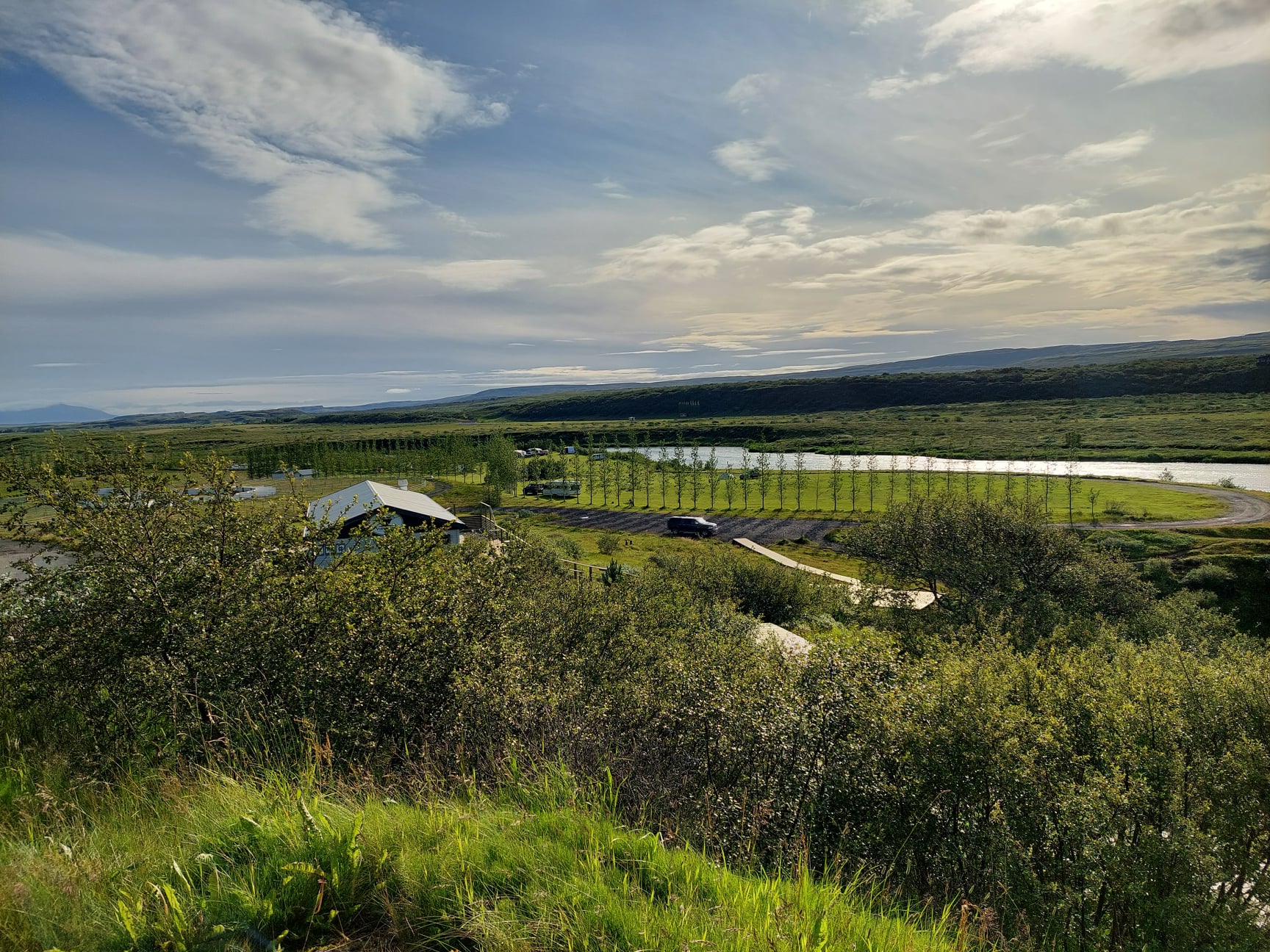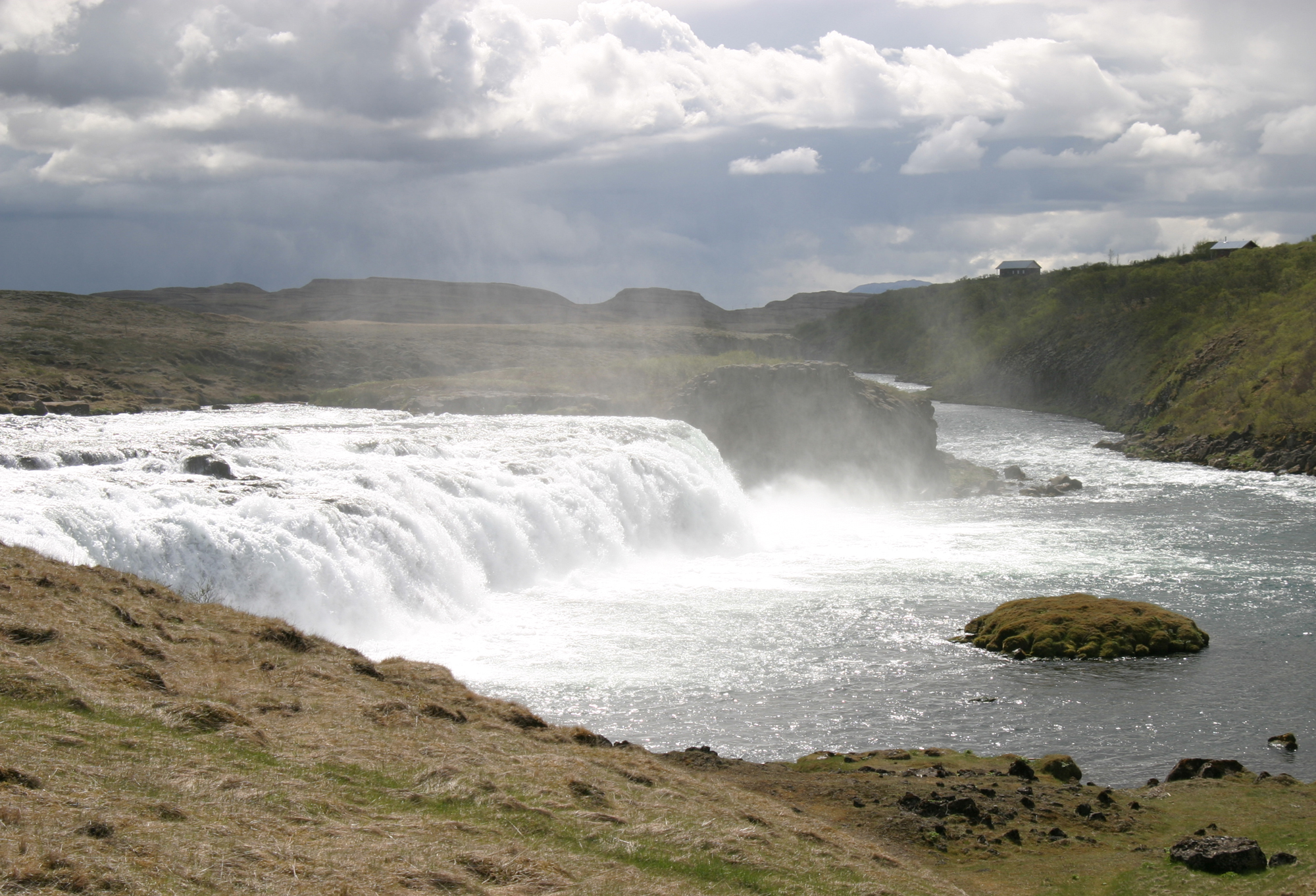 Photo: Faxi Campground (courtesy of Við Faxa, campsite and restaurant)
The campsite stands just by the waterfall and the guests of the campsite have stunning views over Faxi and Tungufljót river. Not to mention the soothing sound of the tumbling water that lulls you to sleep in the van during the night. The campsite facilities offer cold running water, cooking facilities and restrooms. On site there is also a restaurant and many beautiful walking paths are to be found in the area.
Open: 15th of May – 30th of September 
Location: Biskupstungur, 801 Selfoss
Þjórsárdalur Camping - The Archaeologist Campsite ⚒️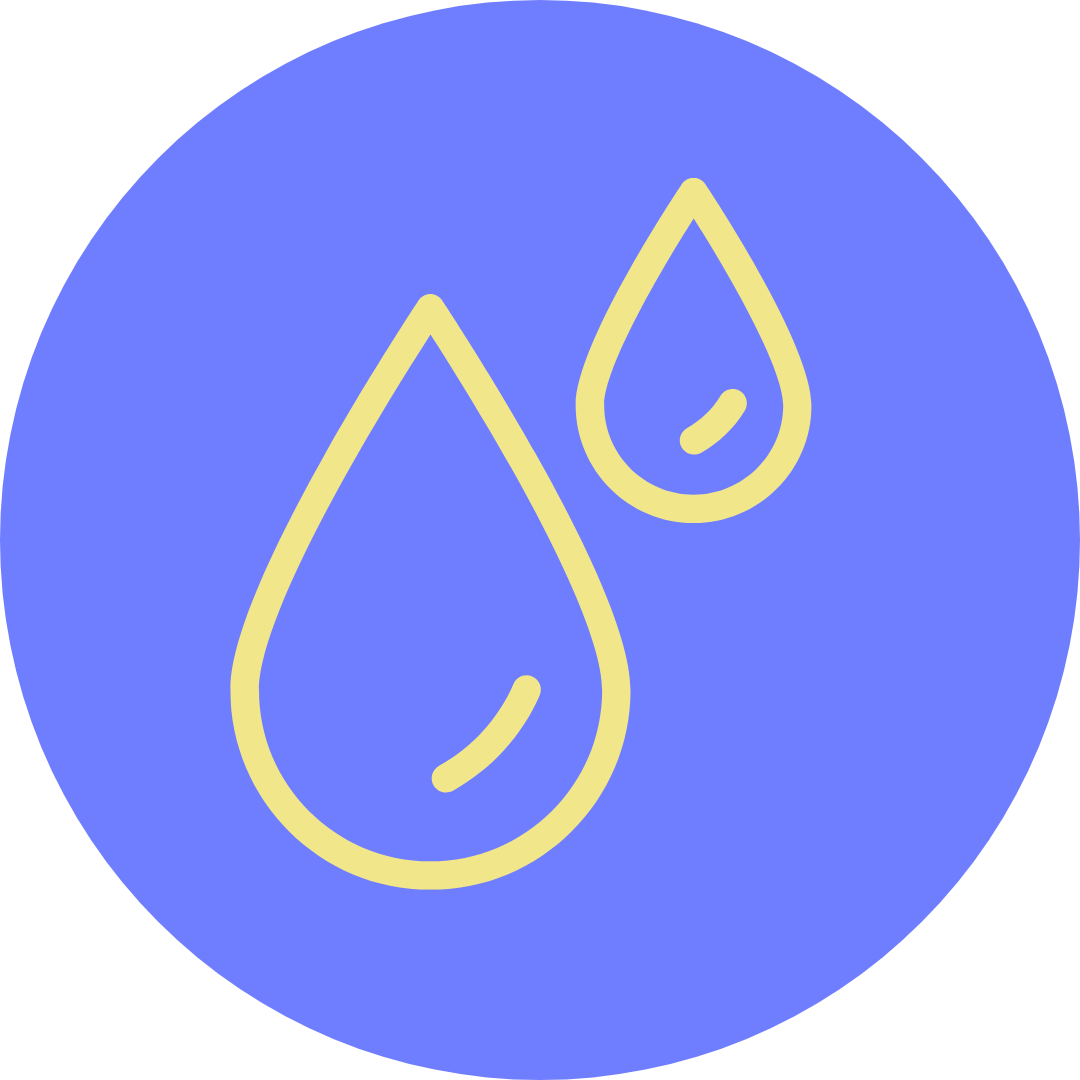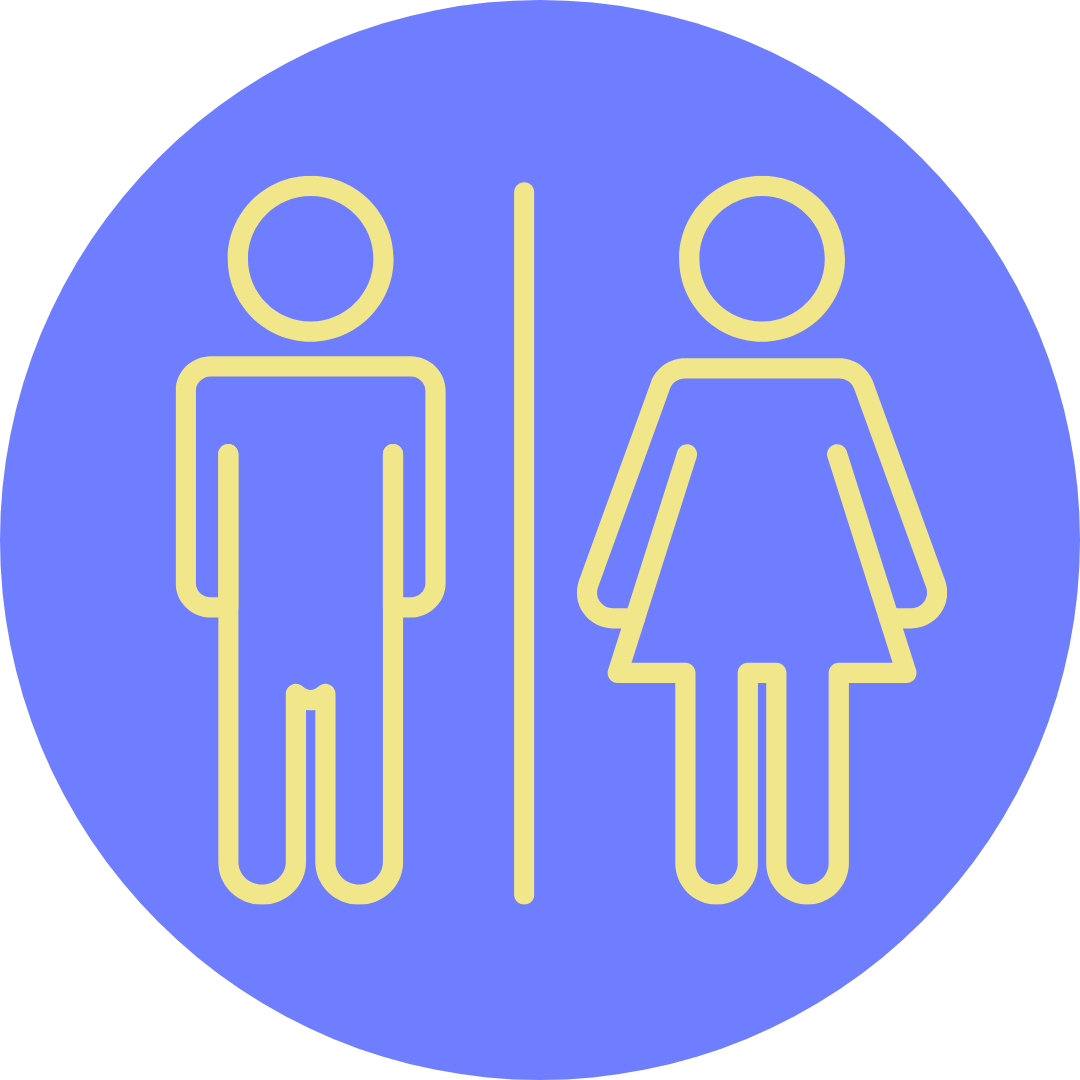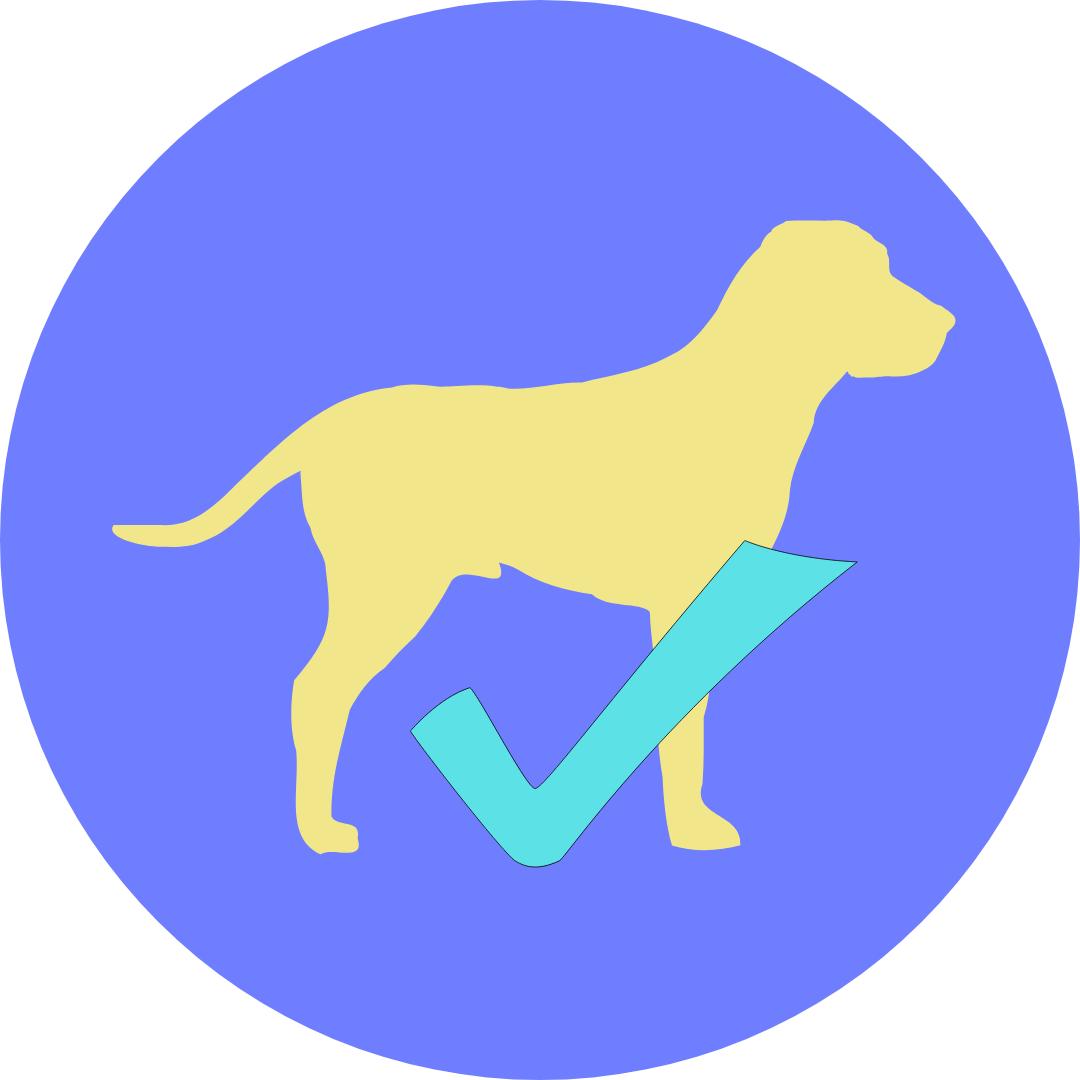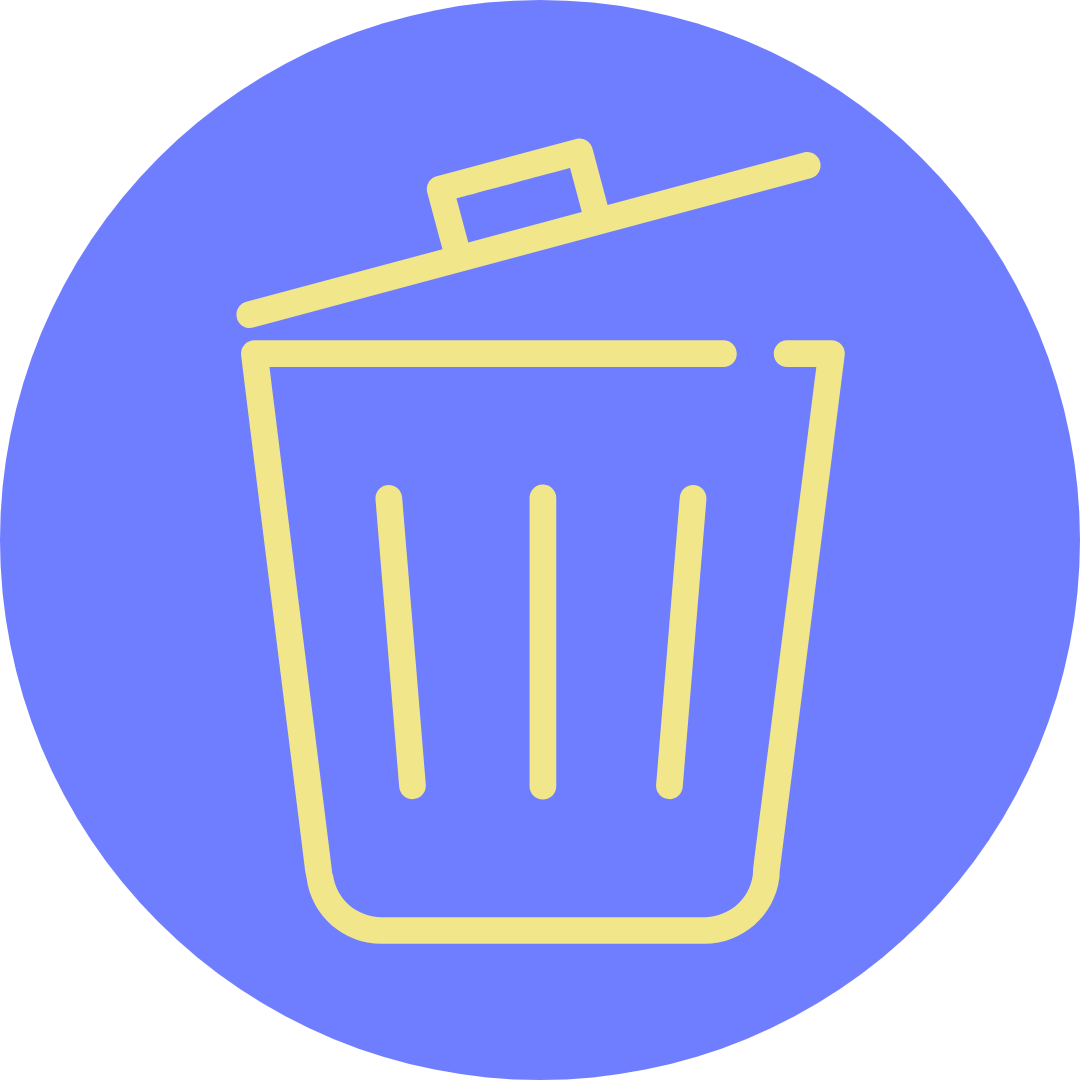 Þjórsárdalur campground is located in the valley of Þjórsárdalur, which runs alongside Þjórsá river, the longest river in Iceland. The campground is located about 7,5 km away from Þjóðveldisbærinn Stöng, a reconstructed medieval farmhouse, and 12 km away from the excavated site of Stöng, exceptionally well-preserved remains of an early medieval farmhouse. Other attractions in the area include Háifoss, one of the tallest waterfalls in Iceland, Hjálparfoss waterfall and the fairy tale land of Gjáin.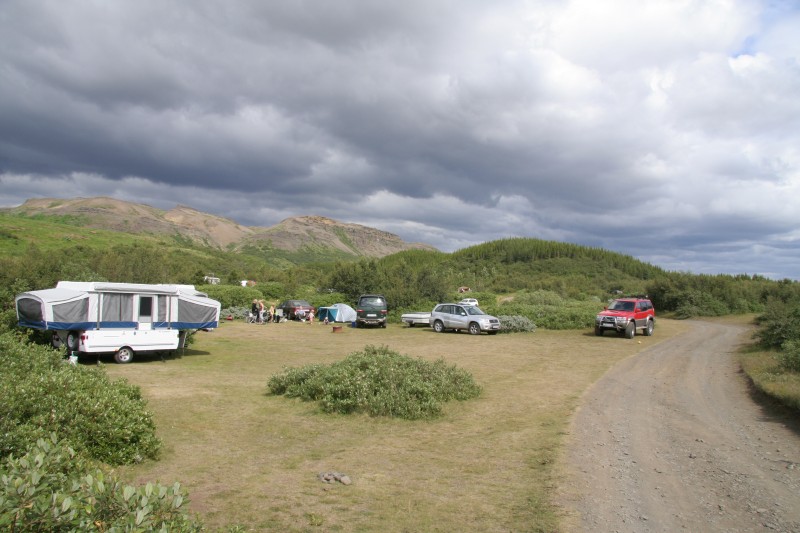 Photo: Thjorsardalur Campground (courtesy of Þjórsárdalur Camping)
You can visit both the reconstructed farm Stöng and the excavation site itself. At the reconstructed site, you can visit the farm and a church, both are worth the visit for travelers who are interested to learn about the buildings of the Icelandic ancestors, their background, and daily life. When building the reconstruction every effort was made to replicate the farm as precisely as possible, to give a credible picture of a dwelling of an Icelandic chieftain from the Age of the Icelandic Settlement. 
At the excavation site, you can visit the ruins of the longhouse that is believed to have been abandoned in 1104 due to an eruption of Mount Hekla. The excavation site is located inside a house that was built over the site for protection.
The campsite facilities offer a restroom, a playground, and the campsite is divided into smaller lawns surrounded by vegetation. Several walking paths are around the campsite. 
Open: May 15th – mid-September (or until the first frost arrives)
Location: Gnúpverjahreppur, 801 Selfoss
Kerlingarfjöll Campsite - The Hikers Campsite 🥾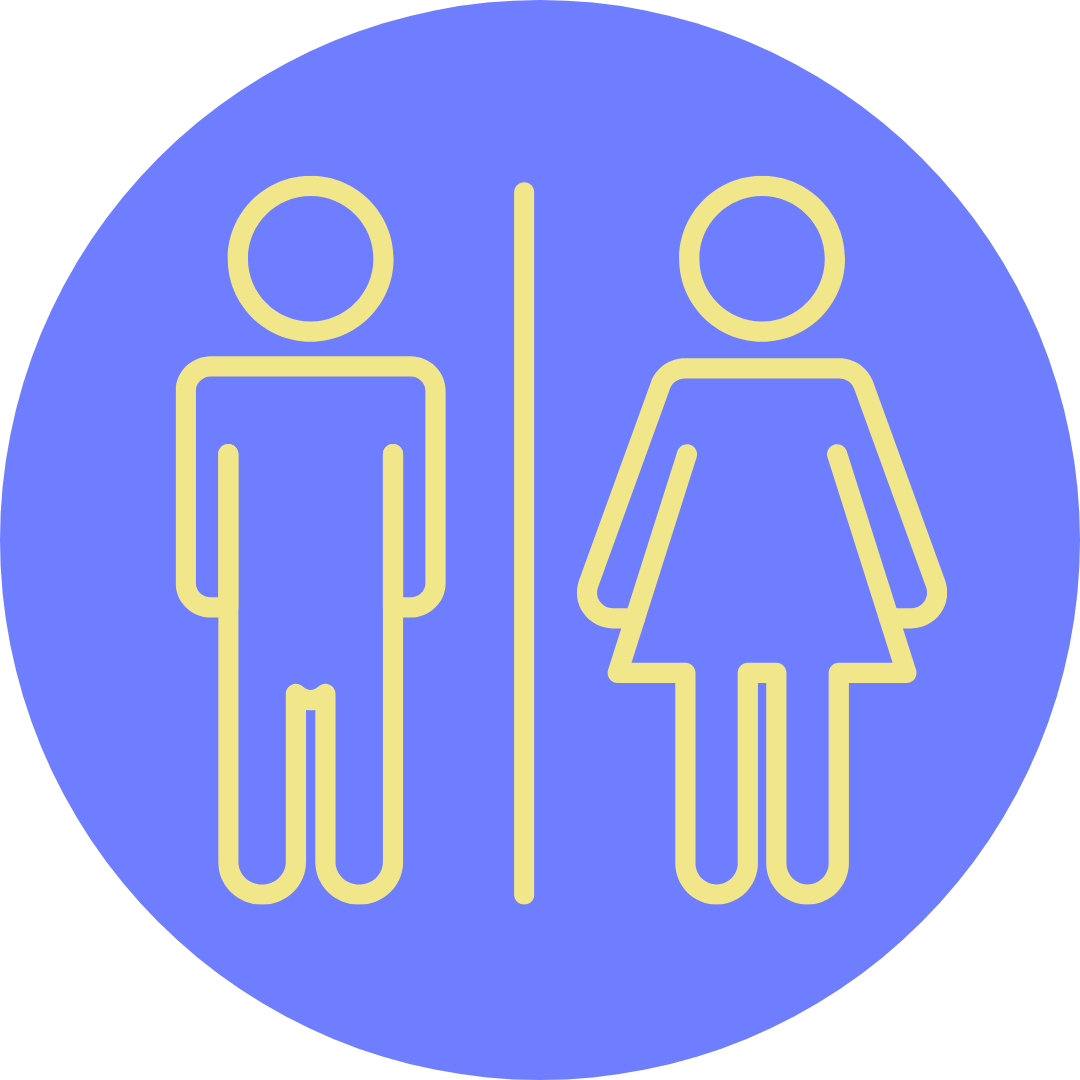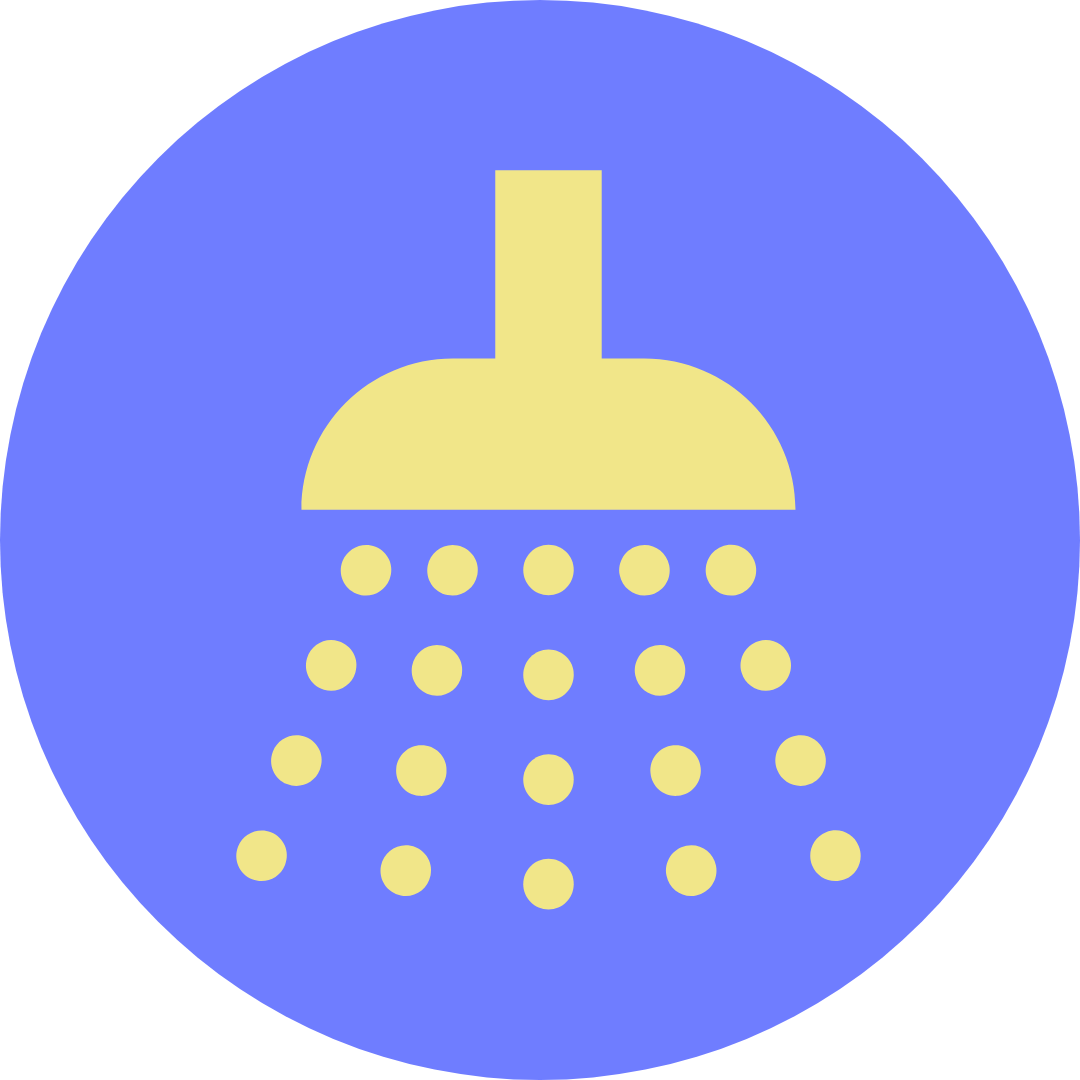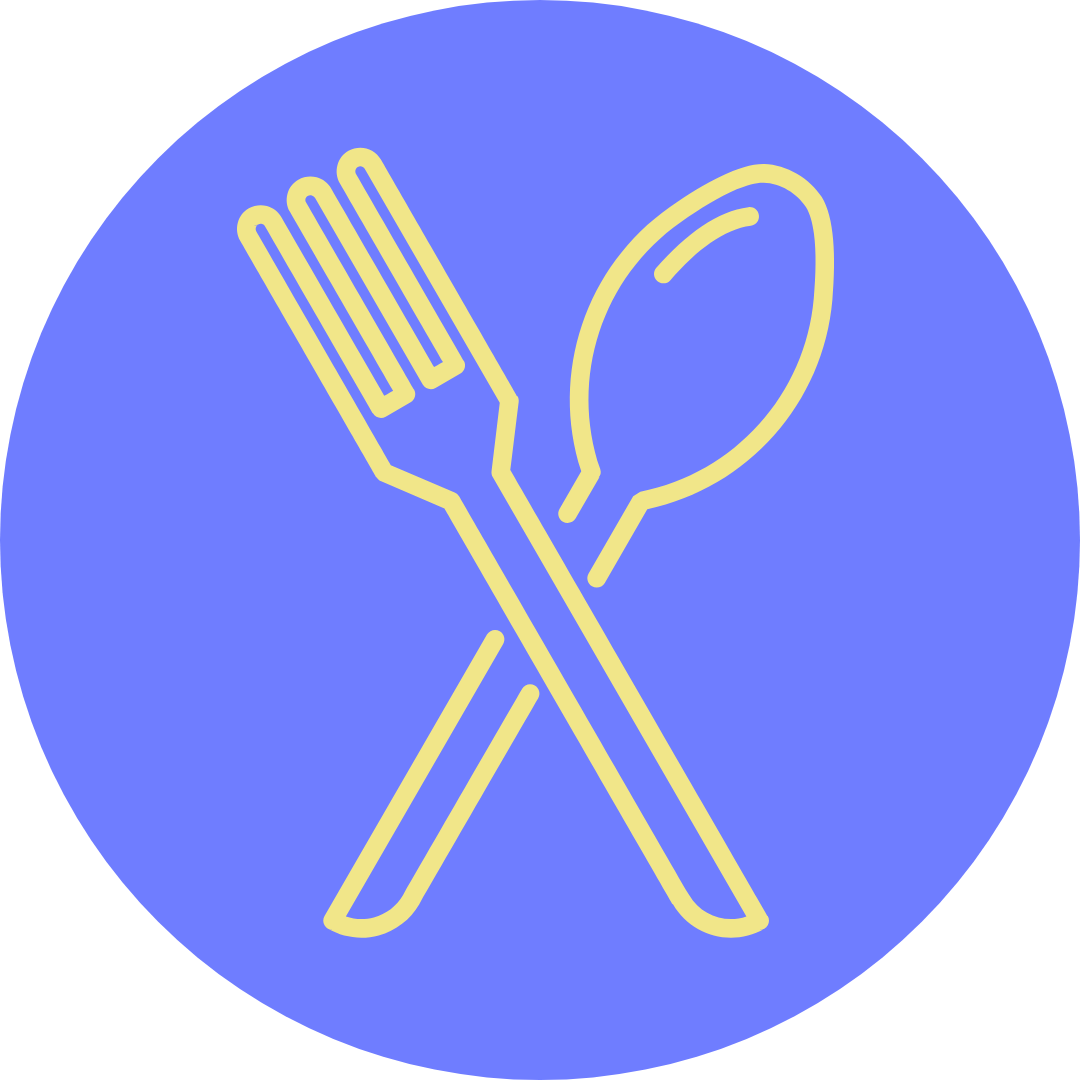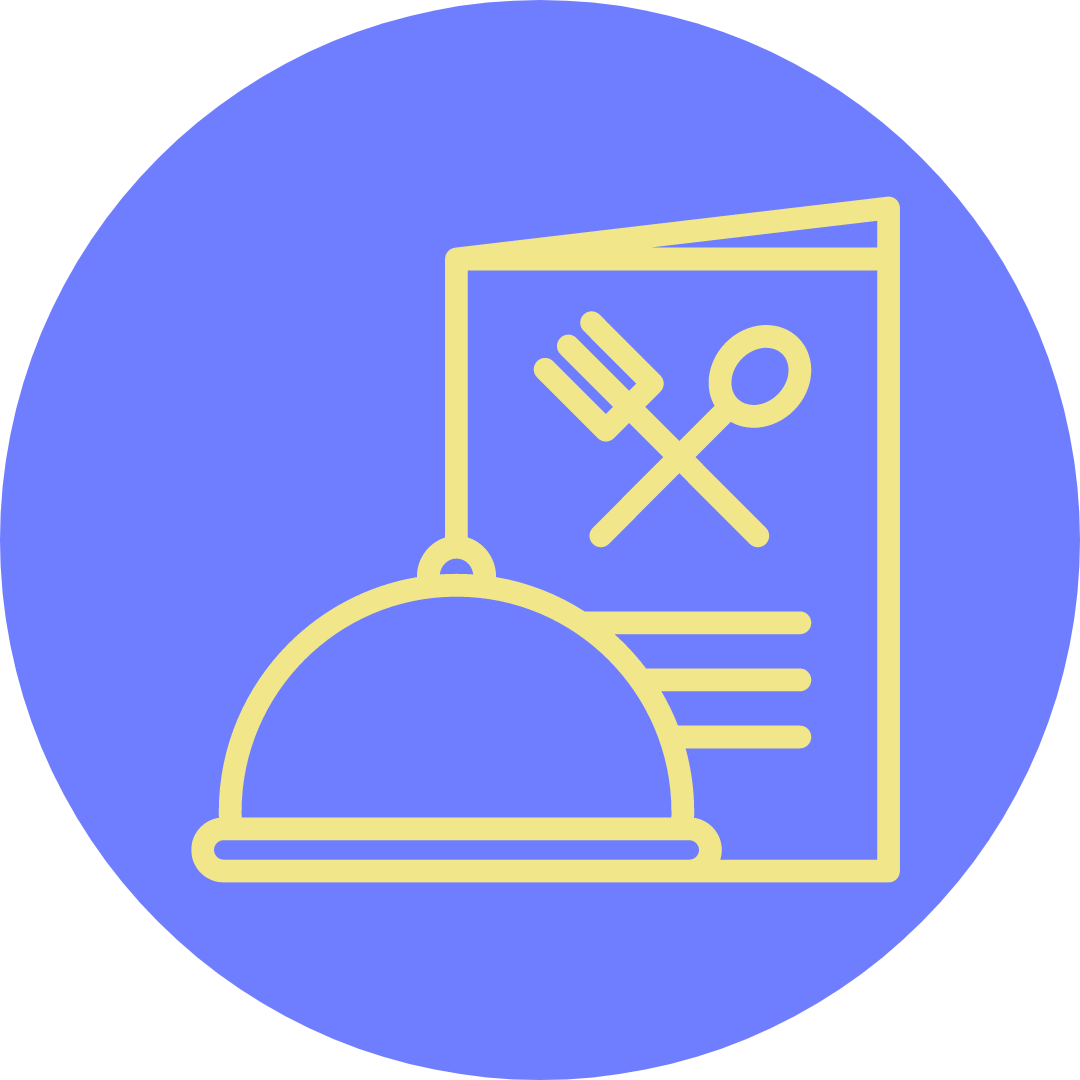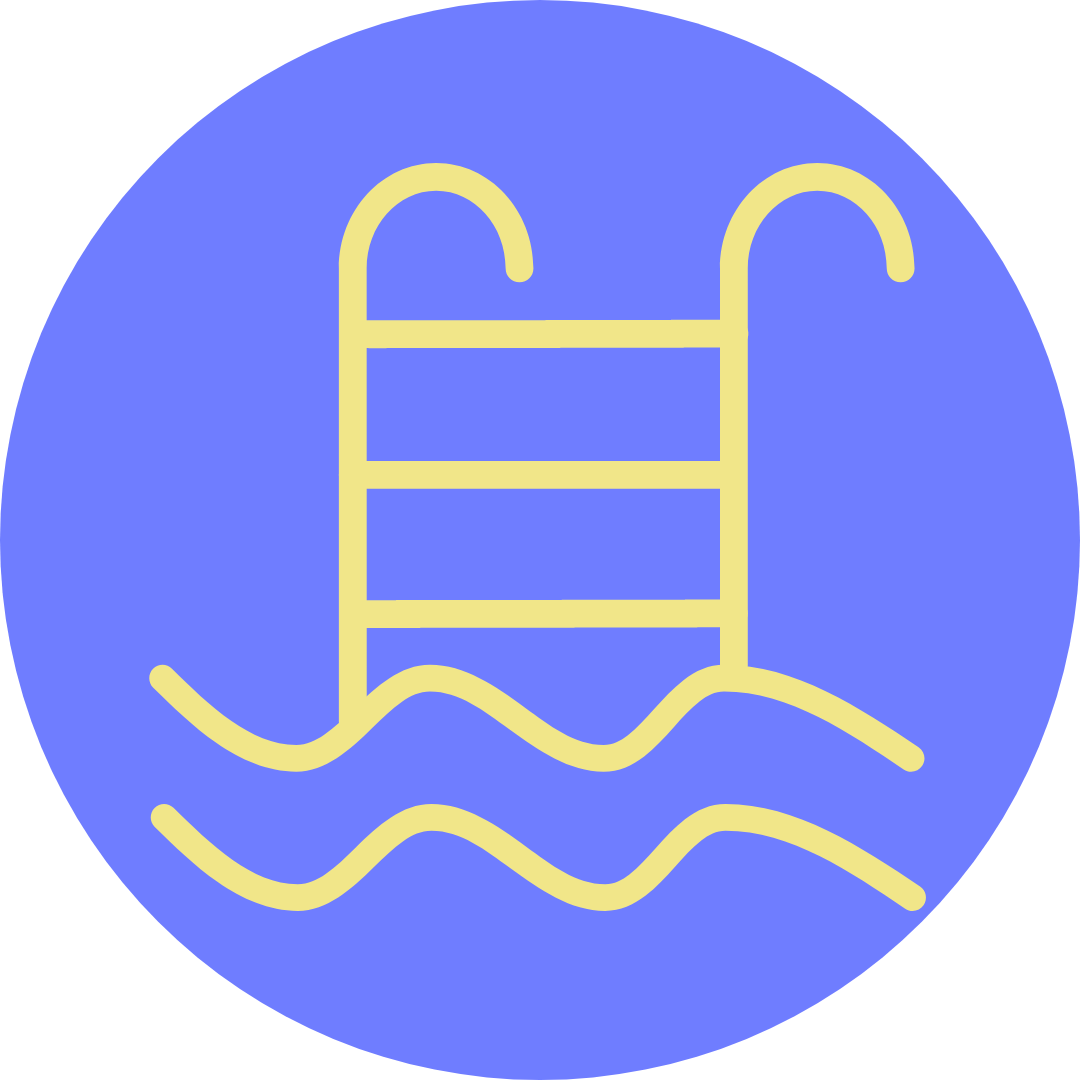 Kerlingarfjöll campground is only accessible with a 4x4 campervan. Kerlingarfjöll is a great mountain range and thermal area in the highlands of Iceland. The whole area is conserved as a landscape conservation area and is a true gem to all nature lovers and outdoor people. The area has numerous hiking paths where you can marvel at the spectacular landscapes and colors of the Icelandic wilderness.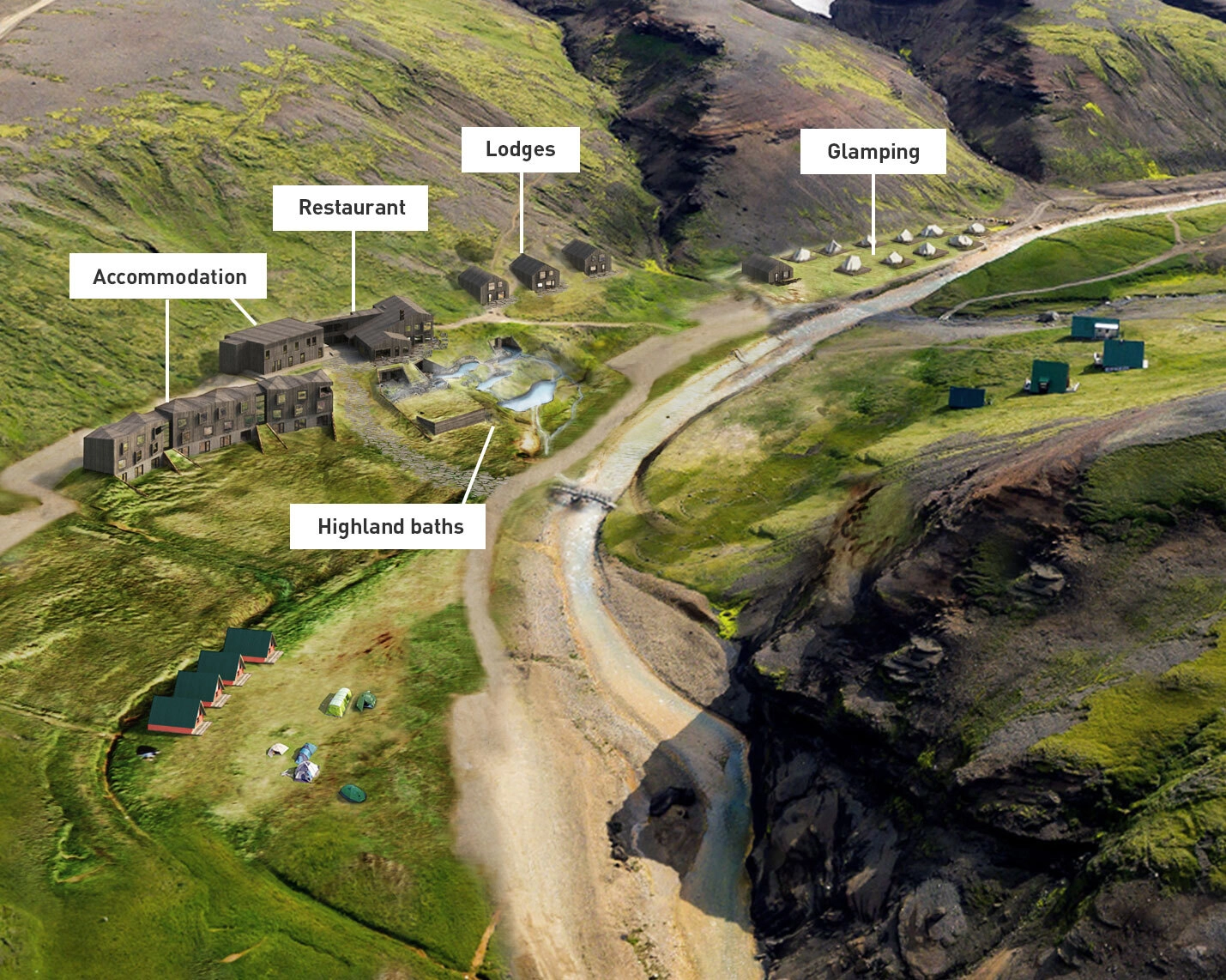 Photo: Kerlingarfjöll Campground (courtesy of Kerlingarfjöll Campground)
The campsite at Kerlingarfjöll offers restrooms, showers, and a kitchen area. There is also a restaurant at the main service house where they offer a breakfast buffet, lunch, and dinner, but you can always eat in your campervan if you prefer. You can also purchase a sandwich there for your day of hiking.
Open: 15th June - 1st September
Location: Kerlingarfjöll, 801 Selfoss
Úlfljótsvatn - The Kids Campsite 🤸🏽‍♀️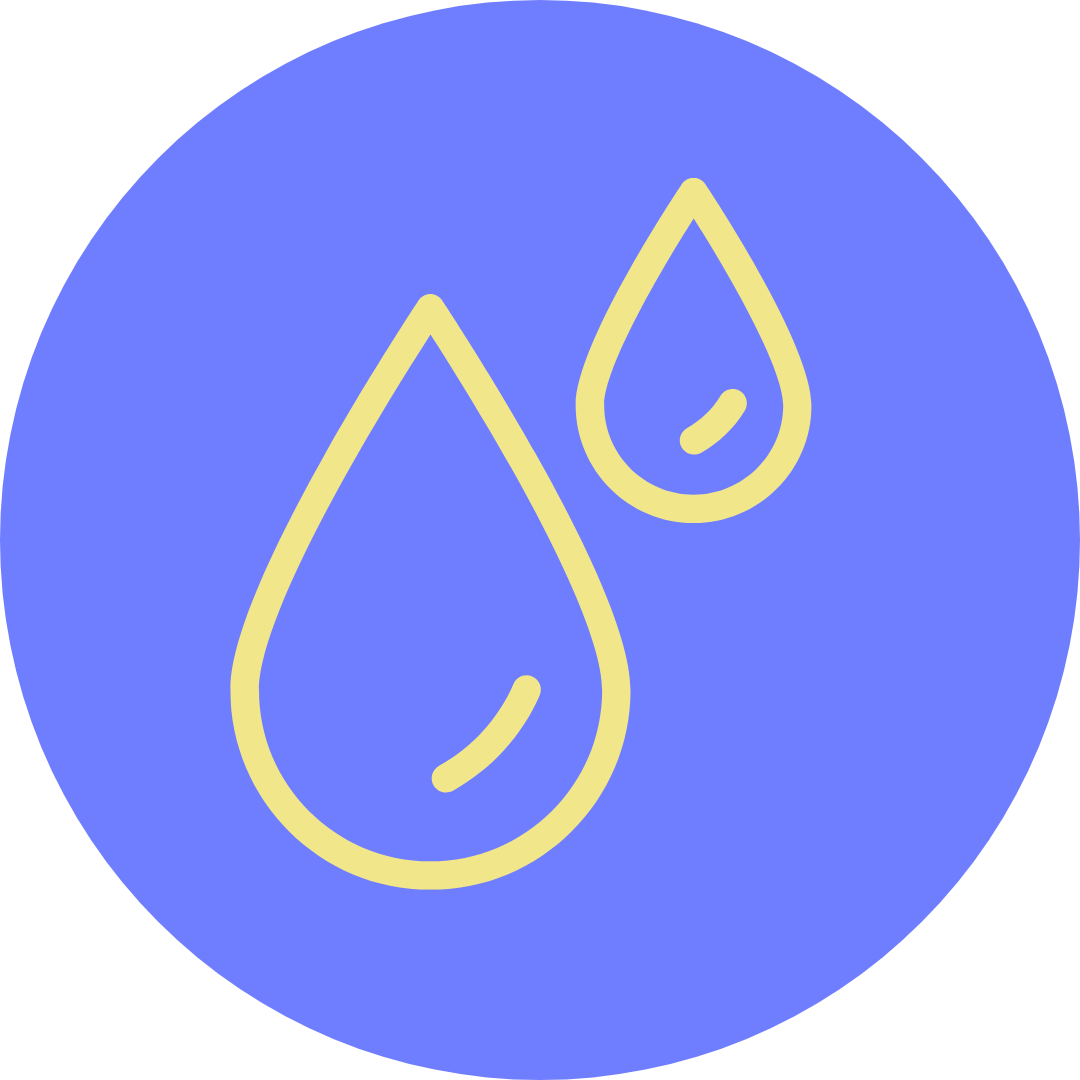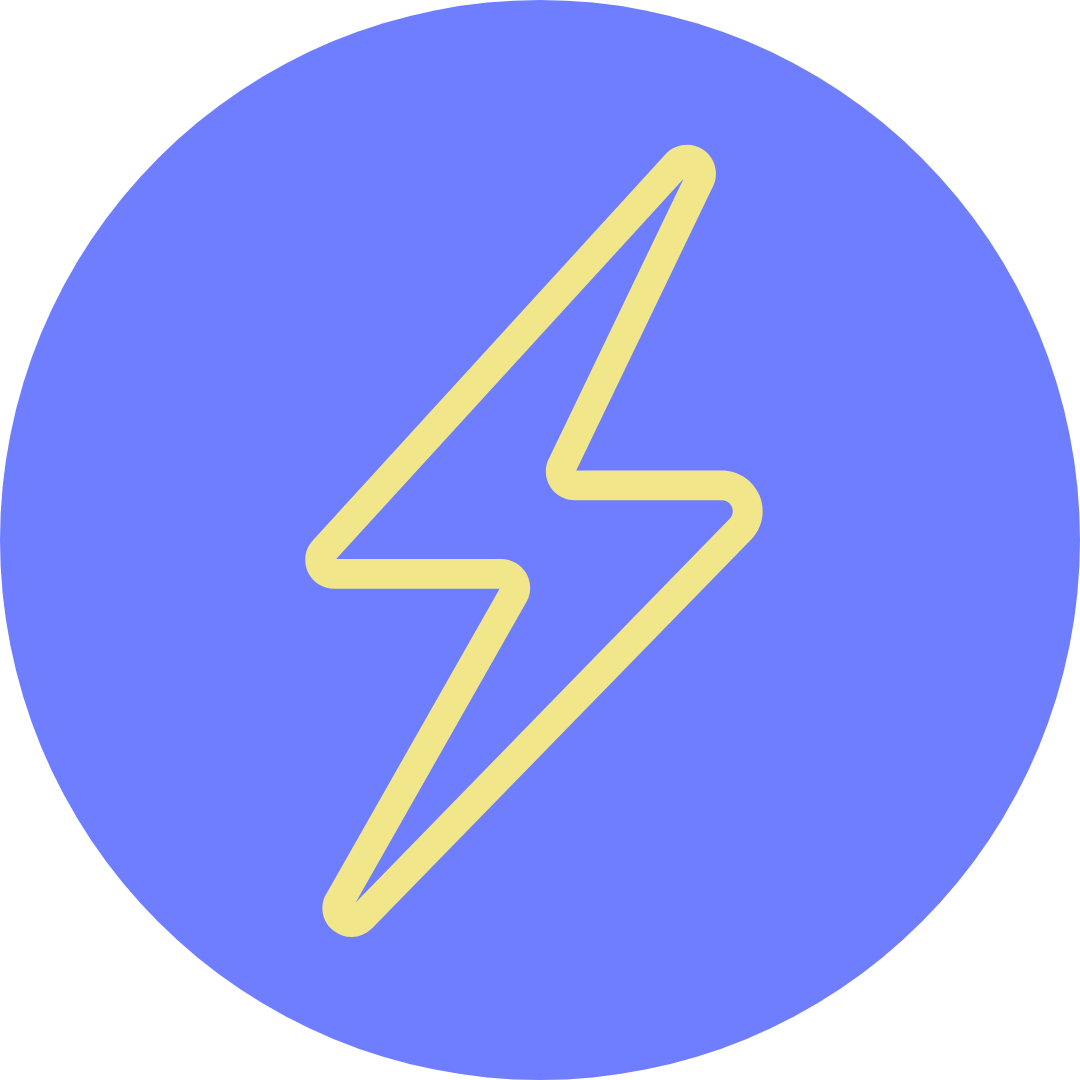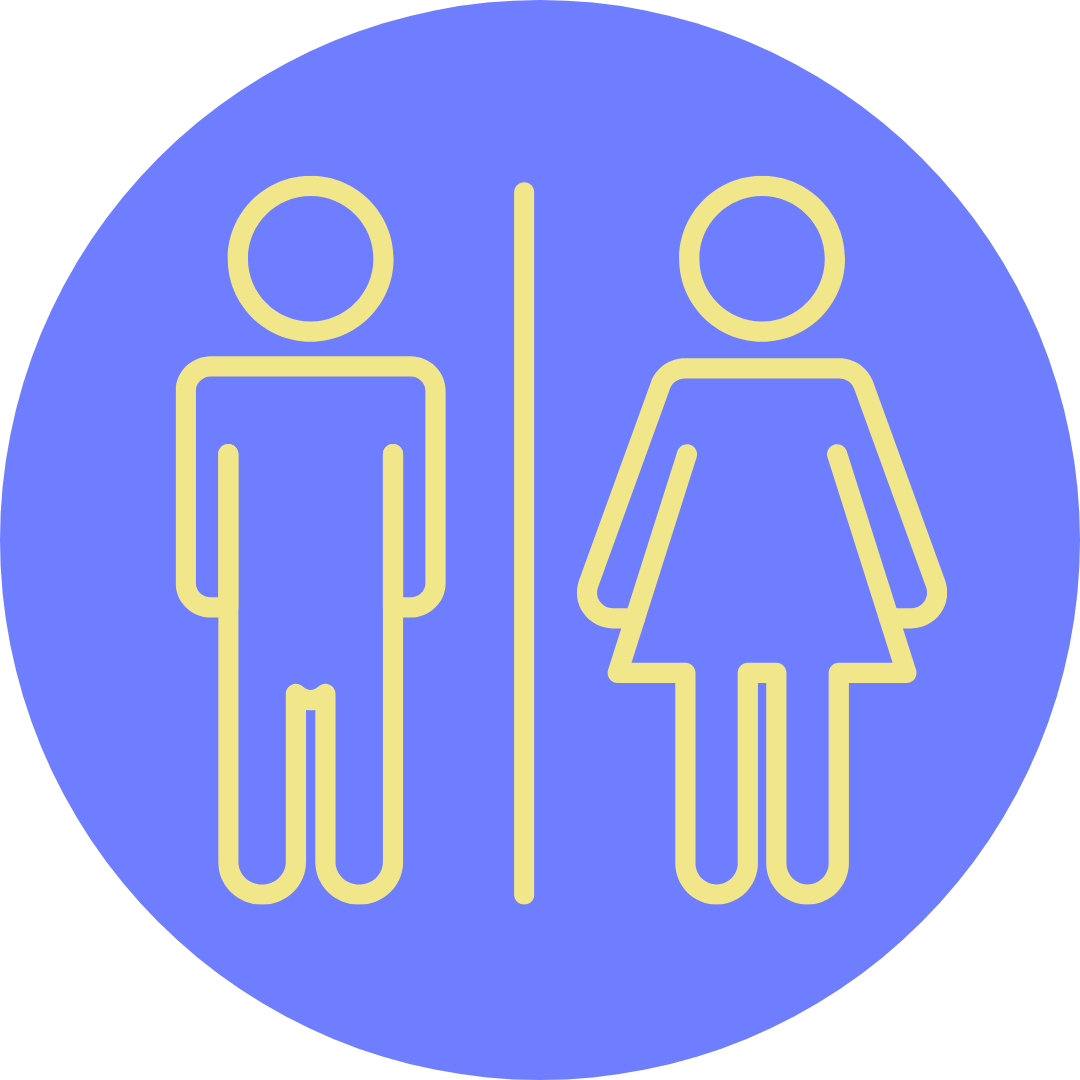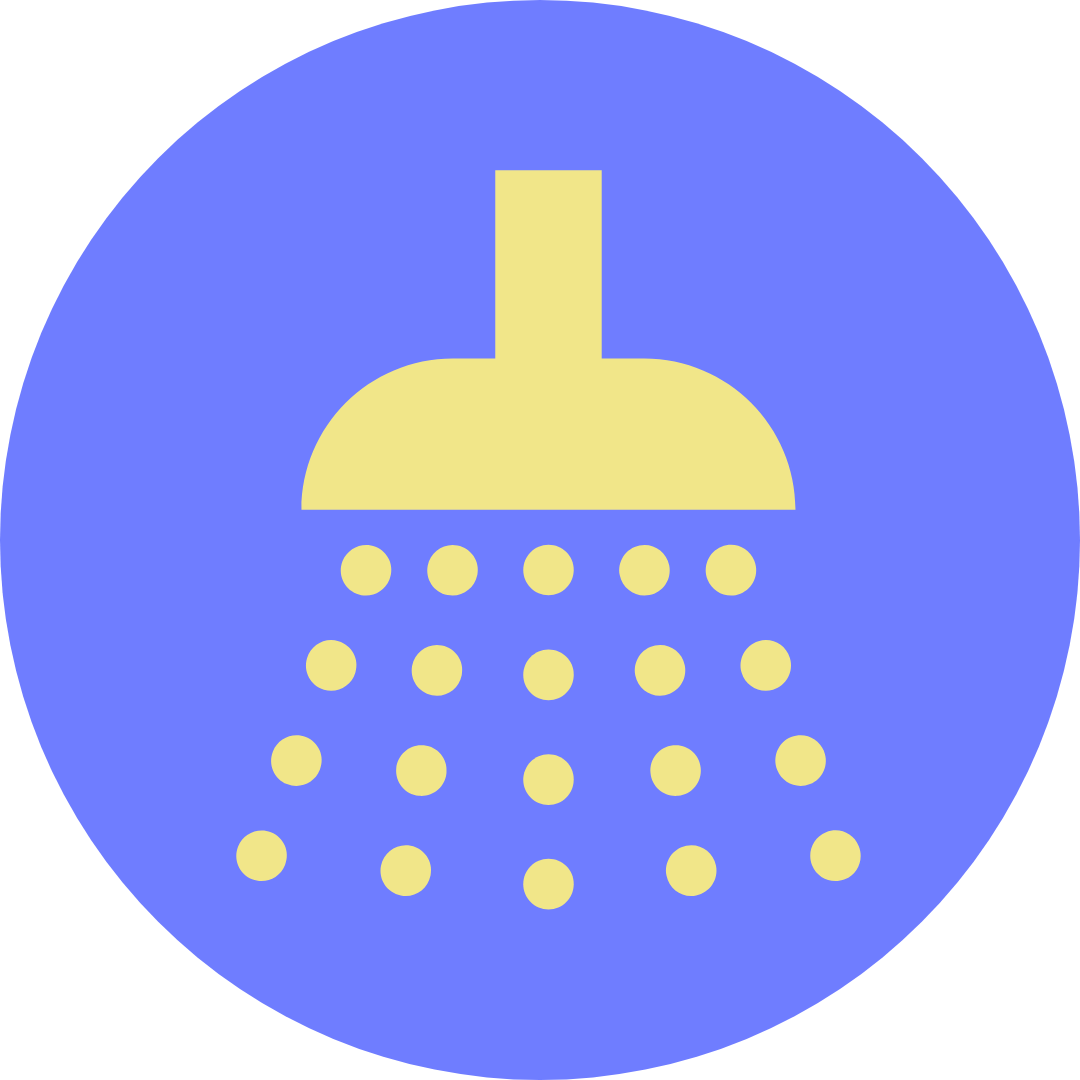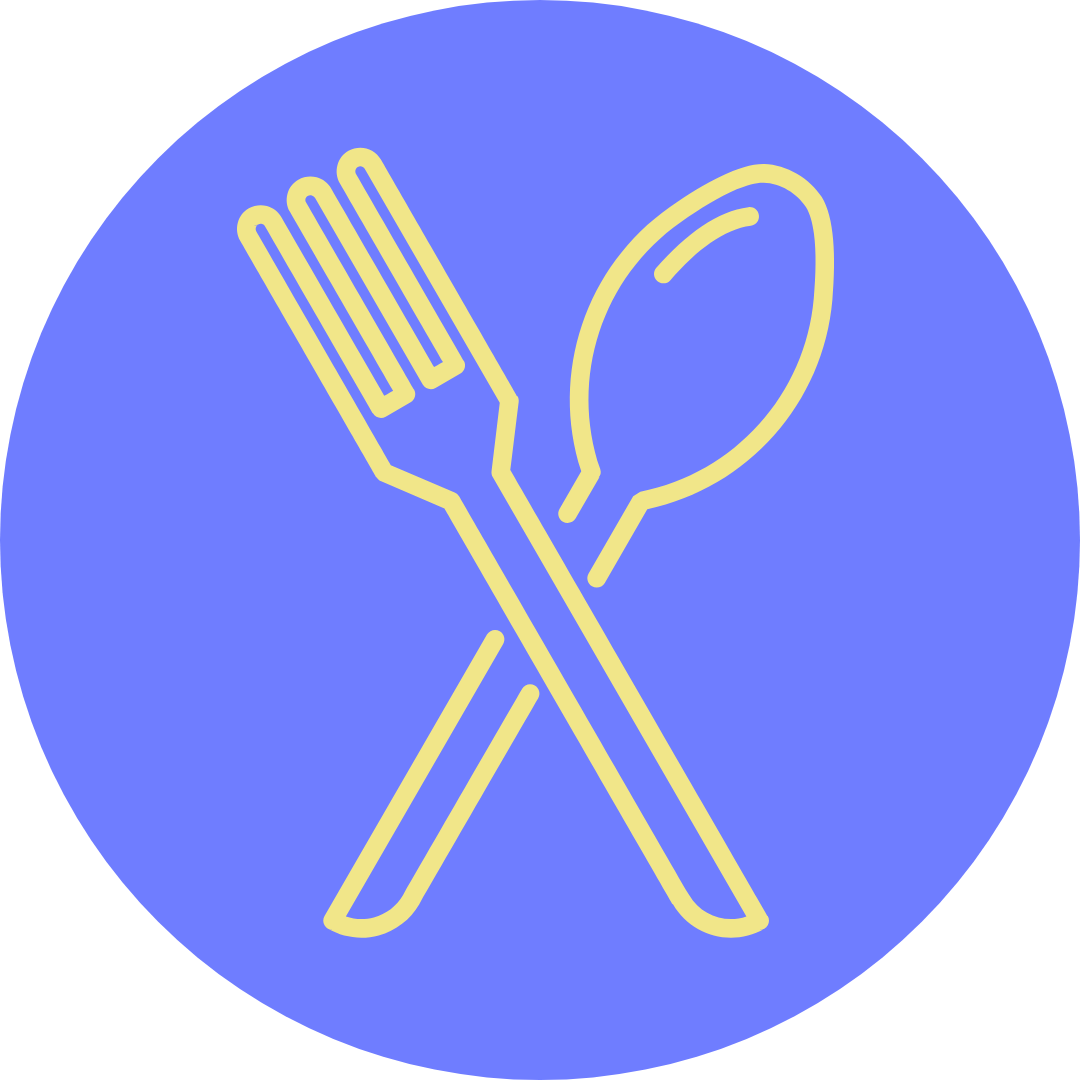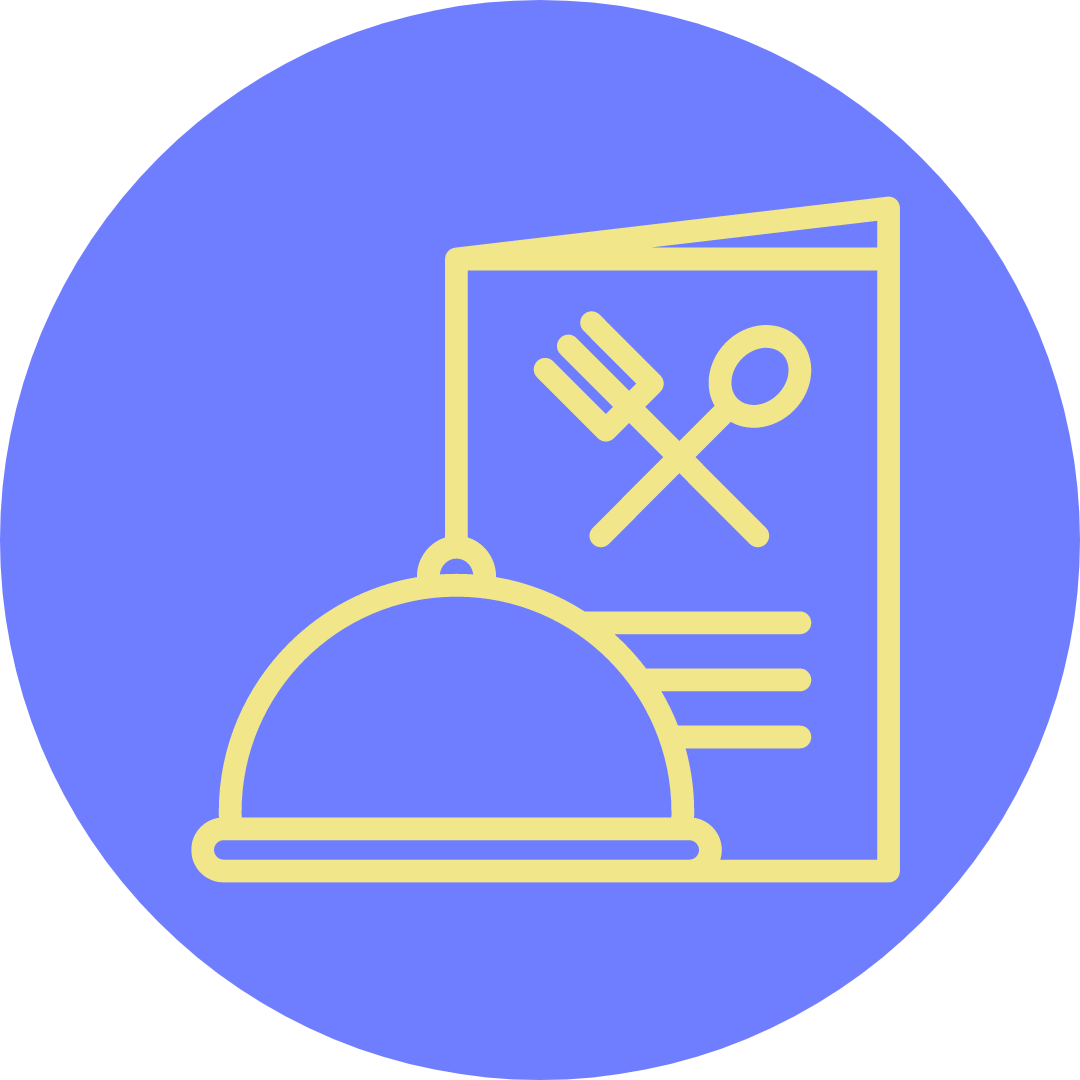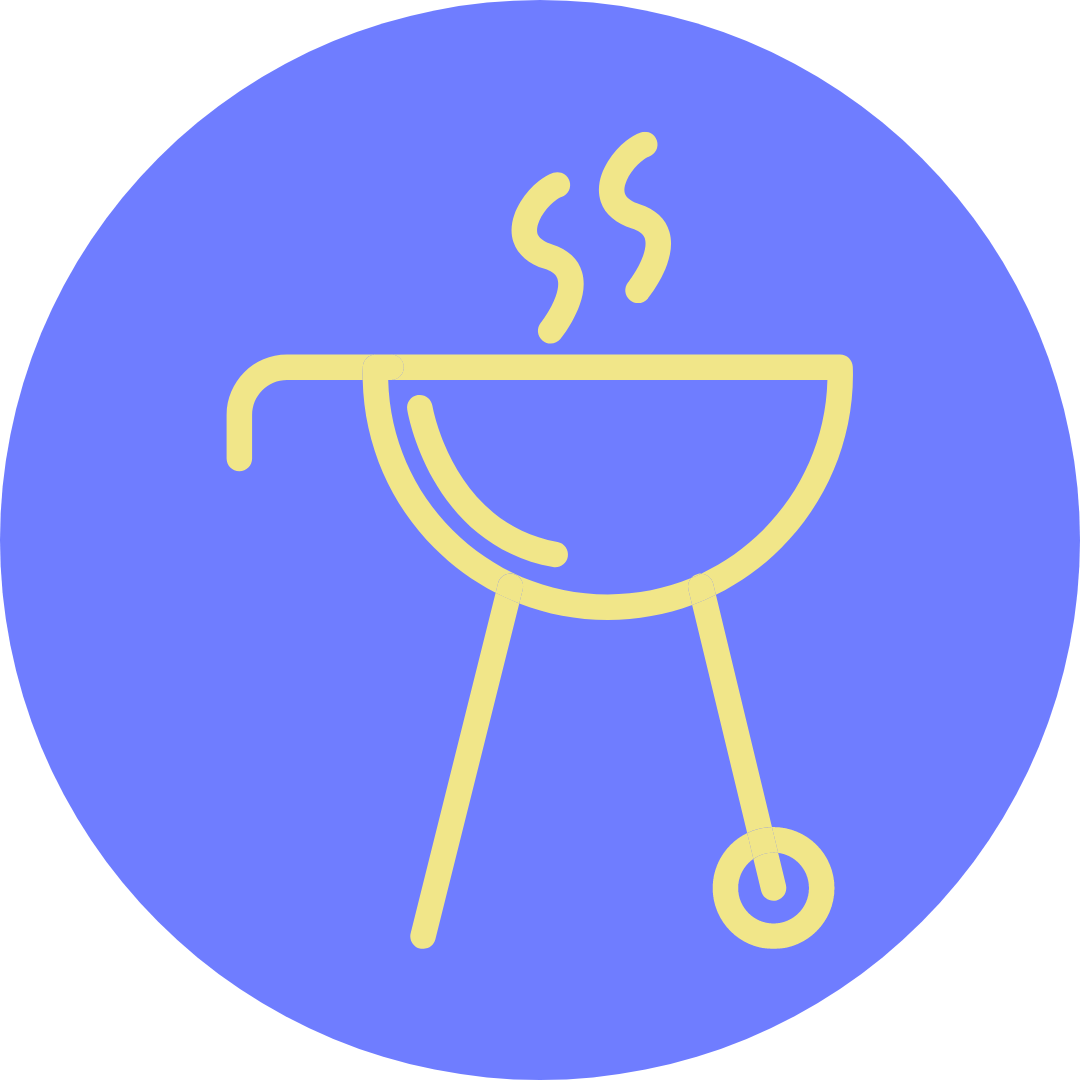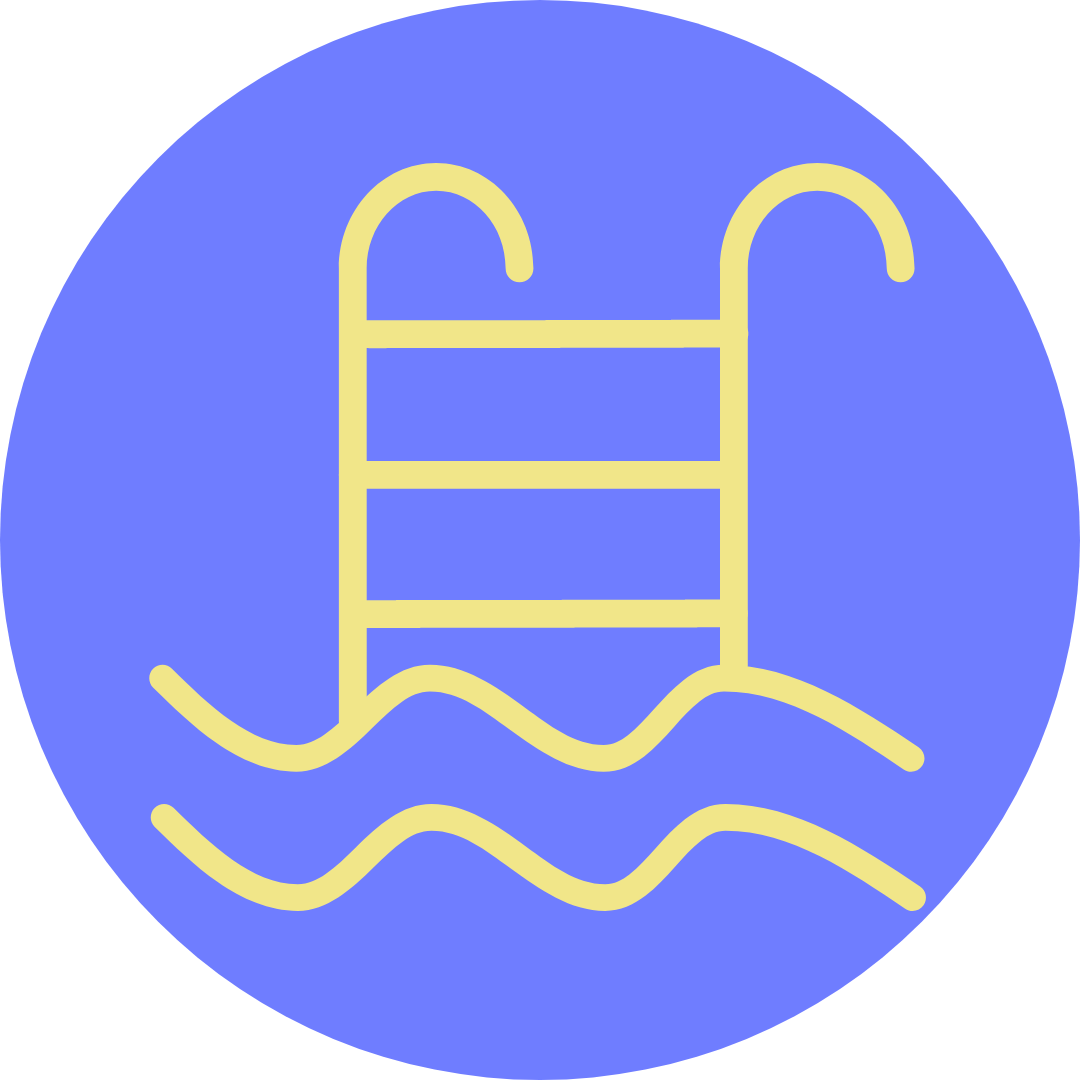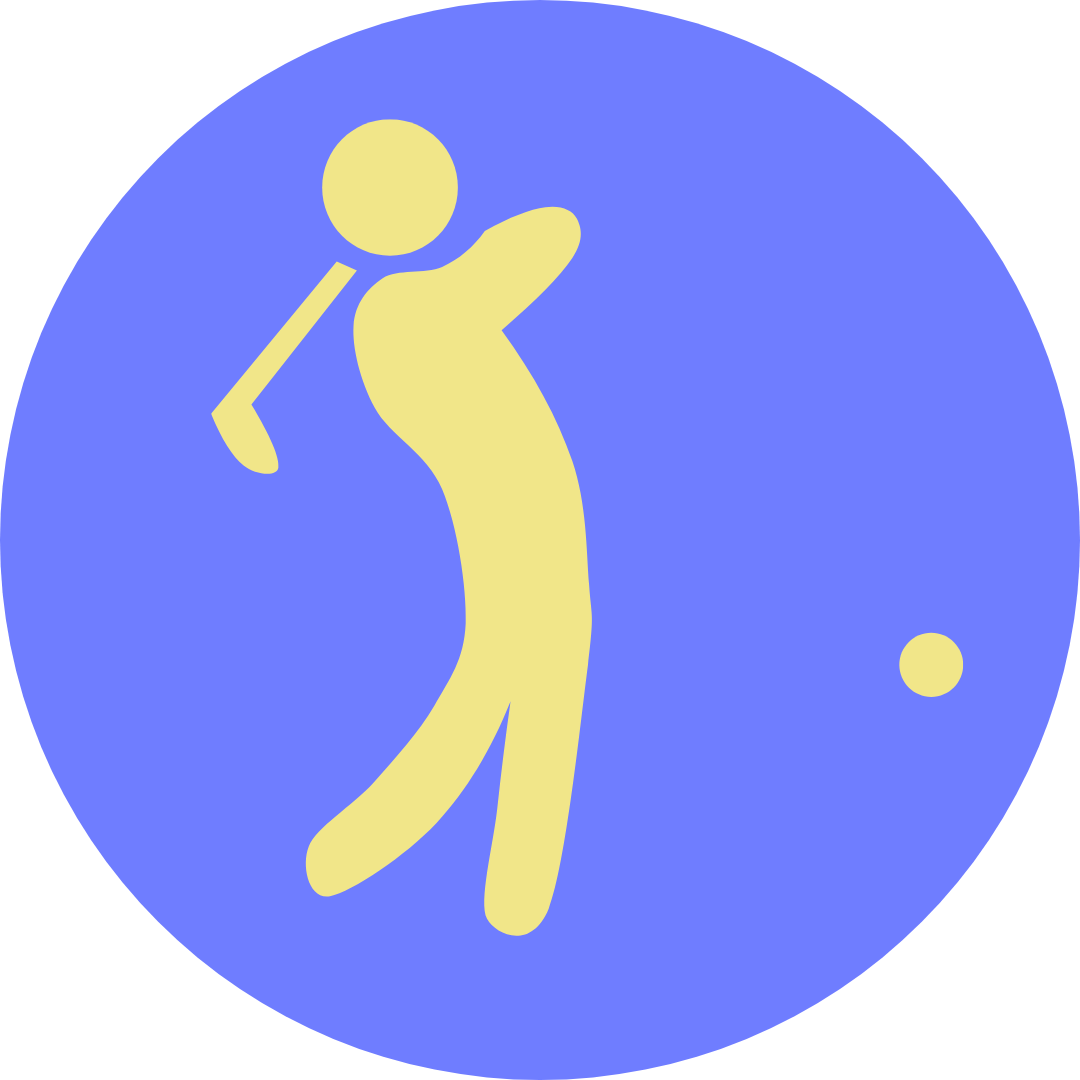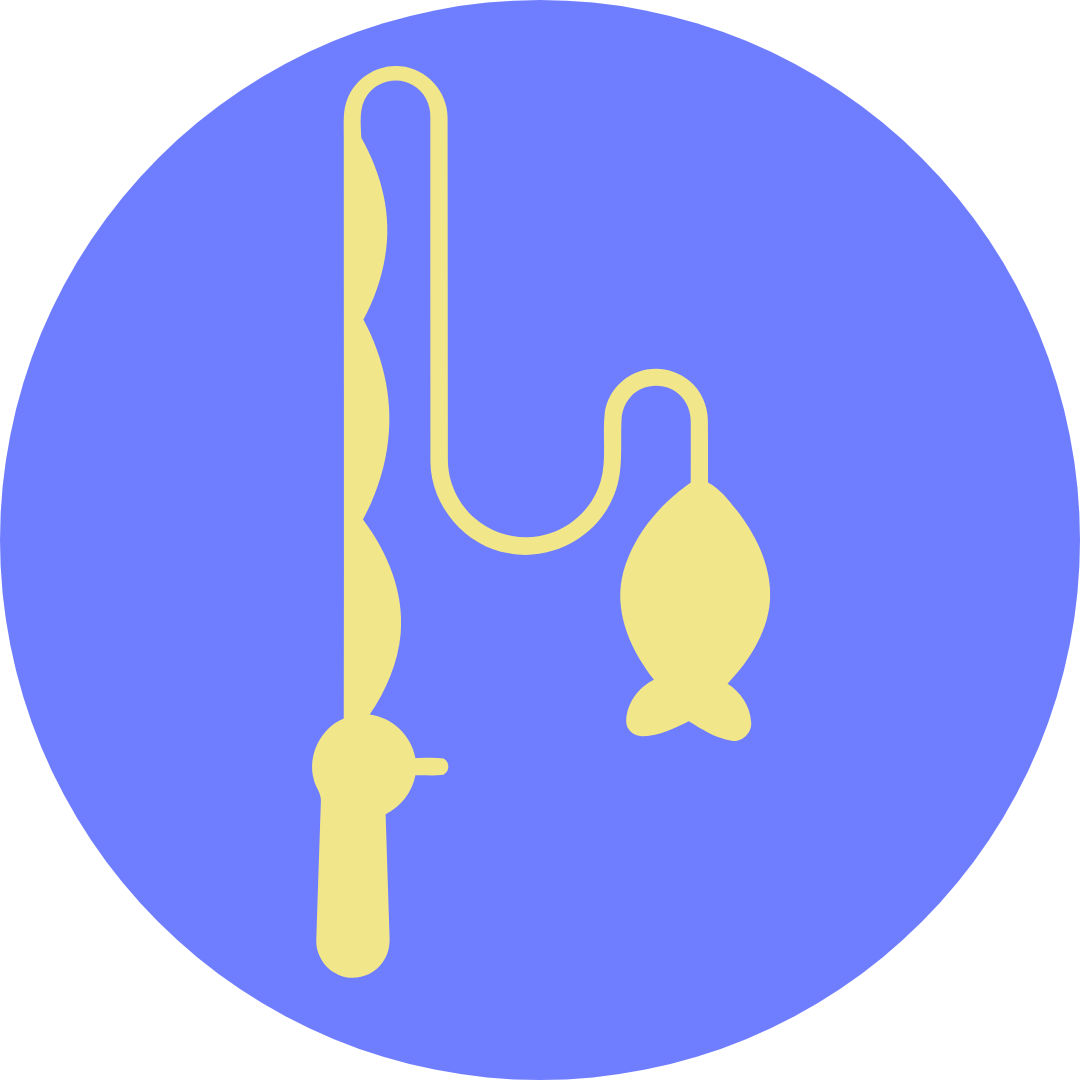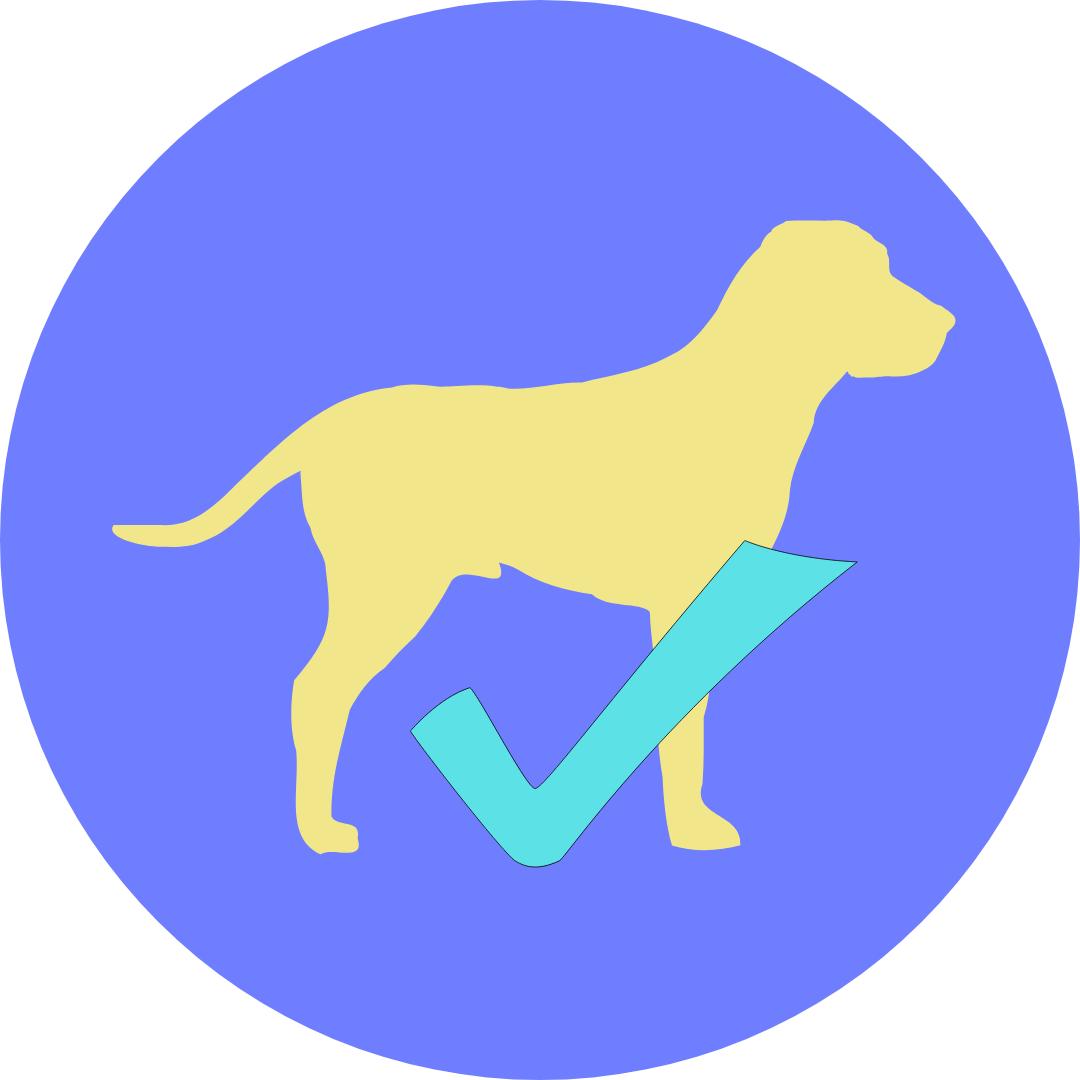 The absolute best campground for kids in Iceland is without a doubt Úlfljótsvatn, which is run by the scouts. The campsite is located by lake Úlfljótsvatn which lies south-east of Þingvallavatn. There are exceptional playgrounds at the campsite, with a climbing tower, soccer field, volleyball field, and a frisbee golf course.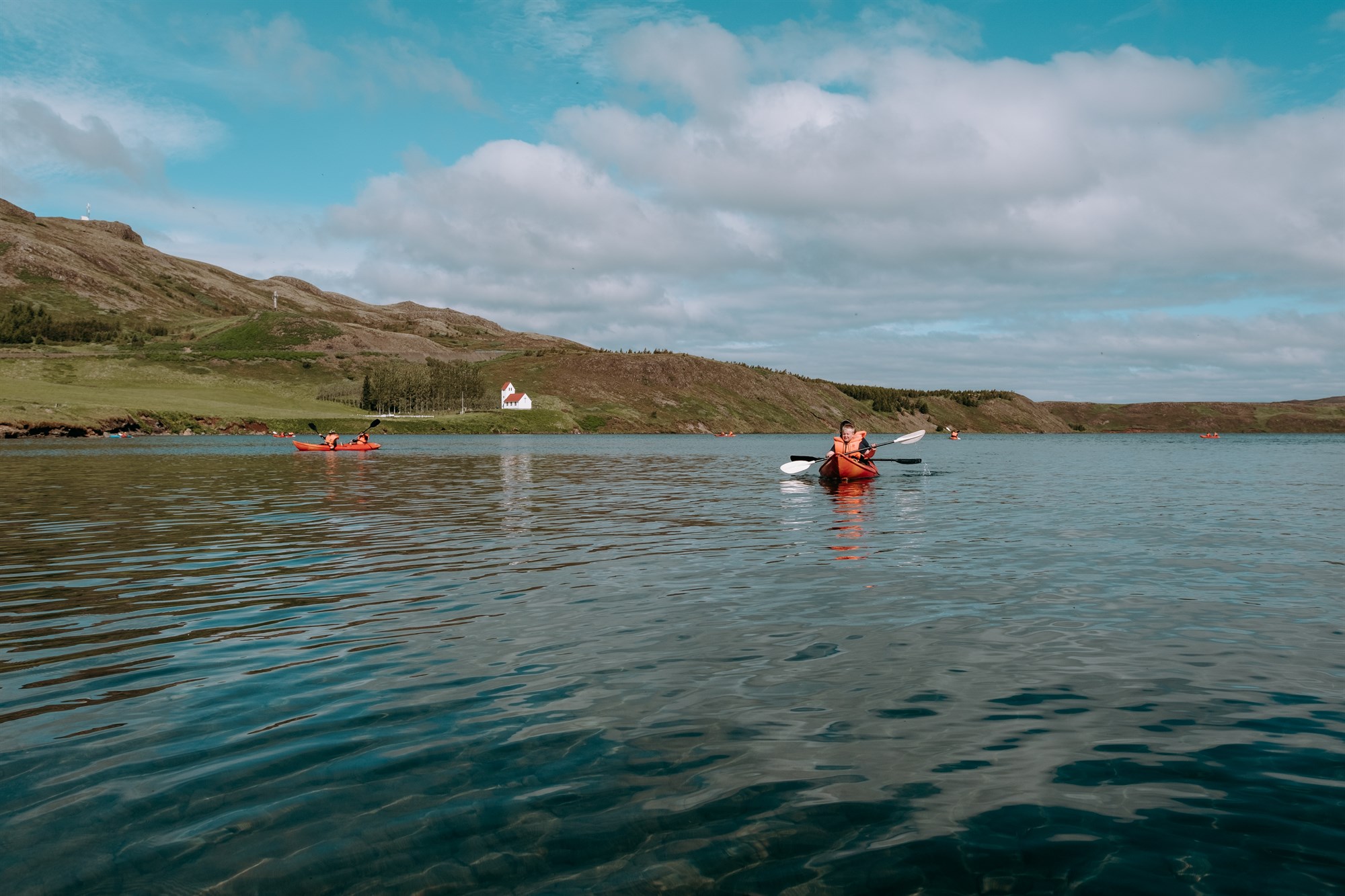 Photo: Úlfljótsvatn (courtesy of Úlfljótsvatn Campground)
The campground has large flat areas by the lake and the facilities include restrooms, showers, hot and cold running water at camp sinks, benches and barbeques are around the site. Guests also have access to use the indoor facilities and a cooking area, electricity is available, and fishing is included in the camping prices. In the area, there is a service center with a small retail store and an information center. On the weekends there are extra services available, boat rental and you can try your hand in archery and climbing.
Open: 1st of June – end of September 
Location: Úlfljótsvatn, 801 Selfoss
Booking : https://ulfljotsvatn.is/campsite/
Kleifar - The Best Kept Secret Campsite 🙊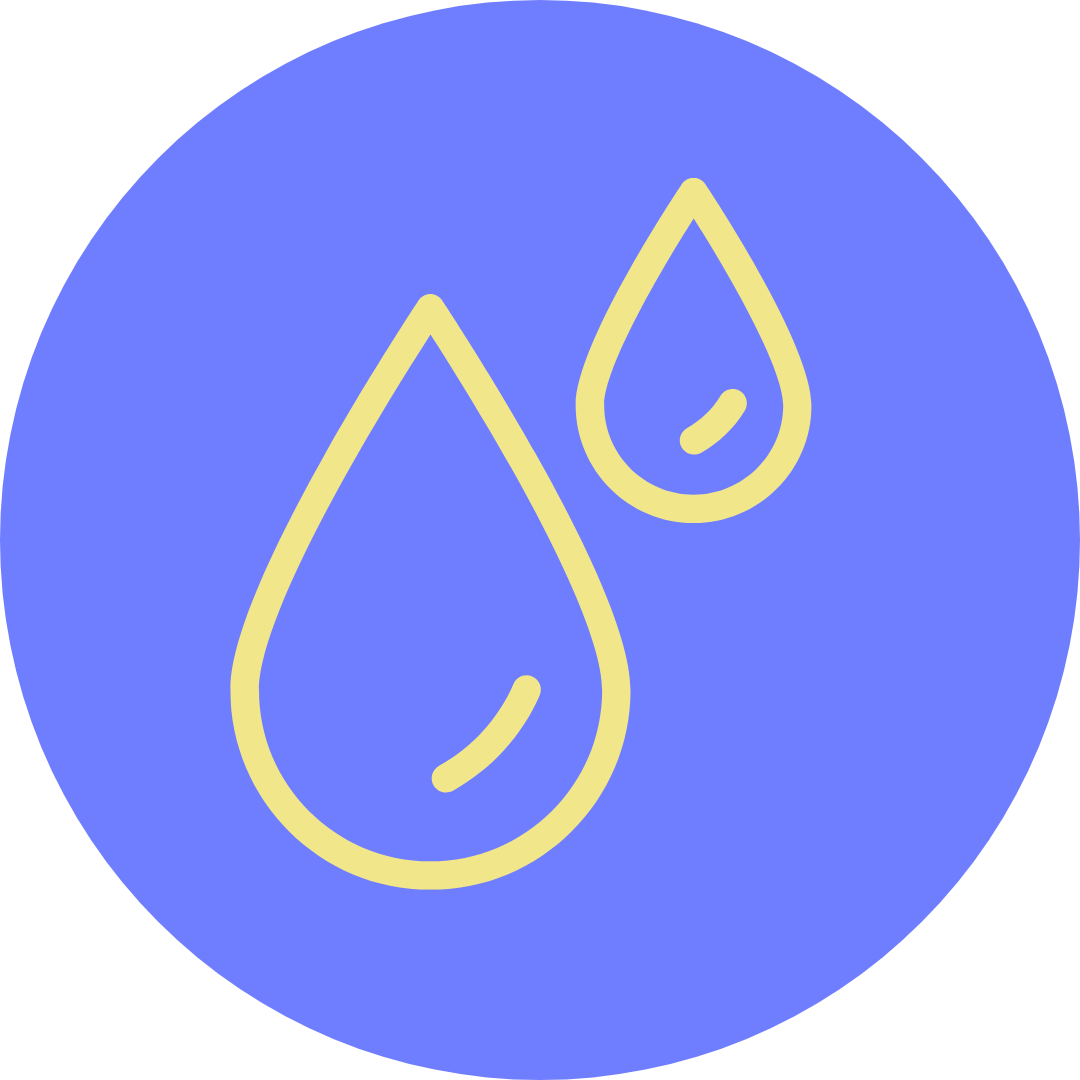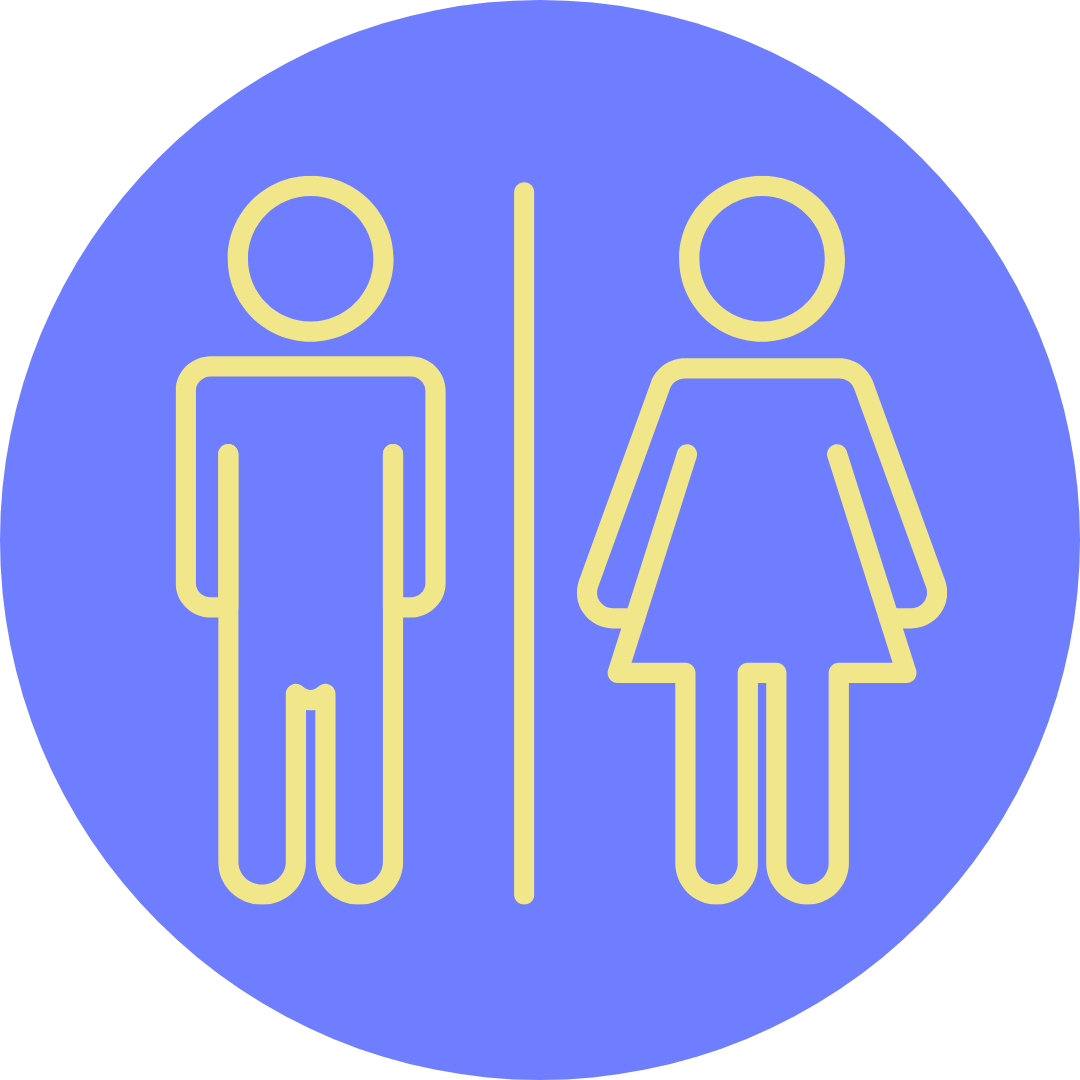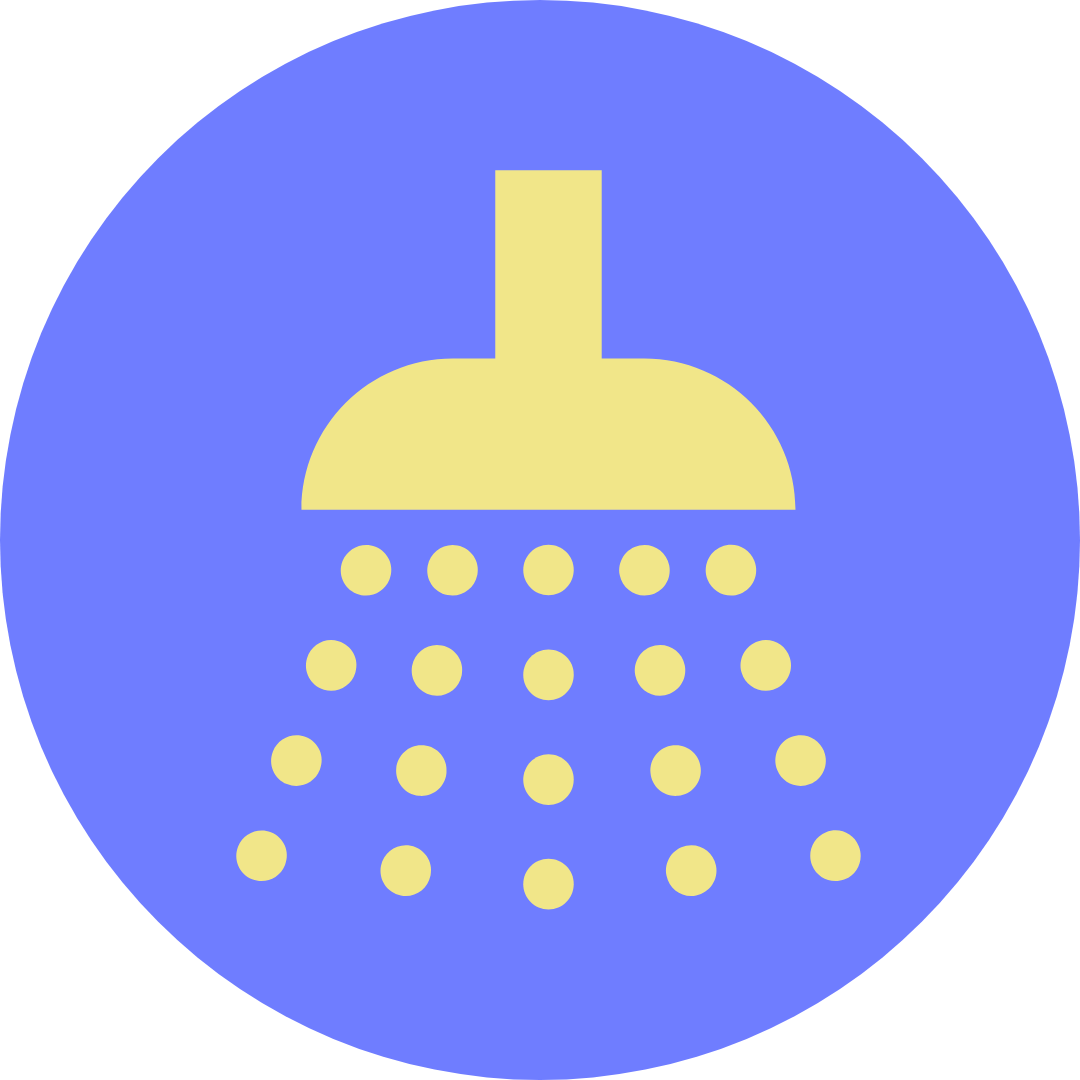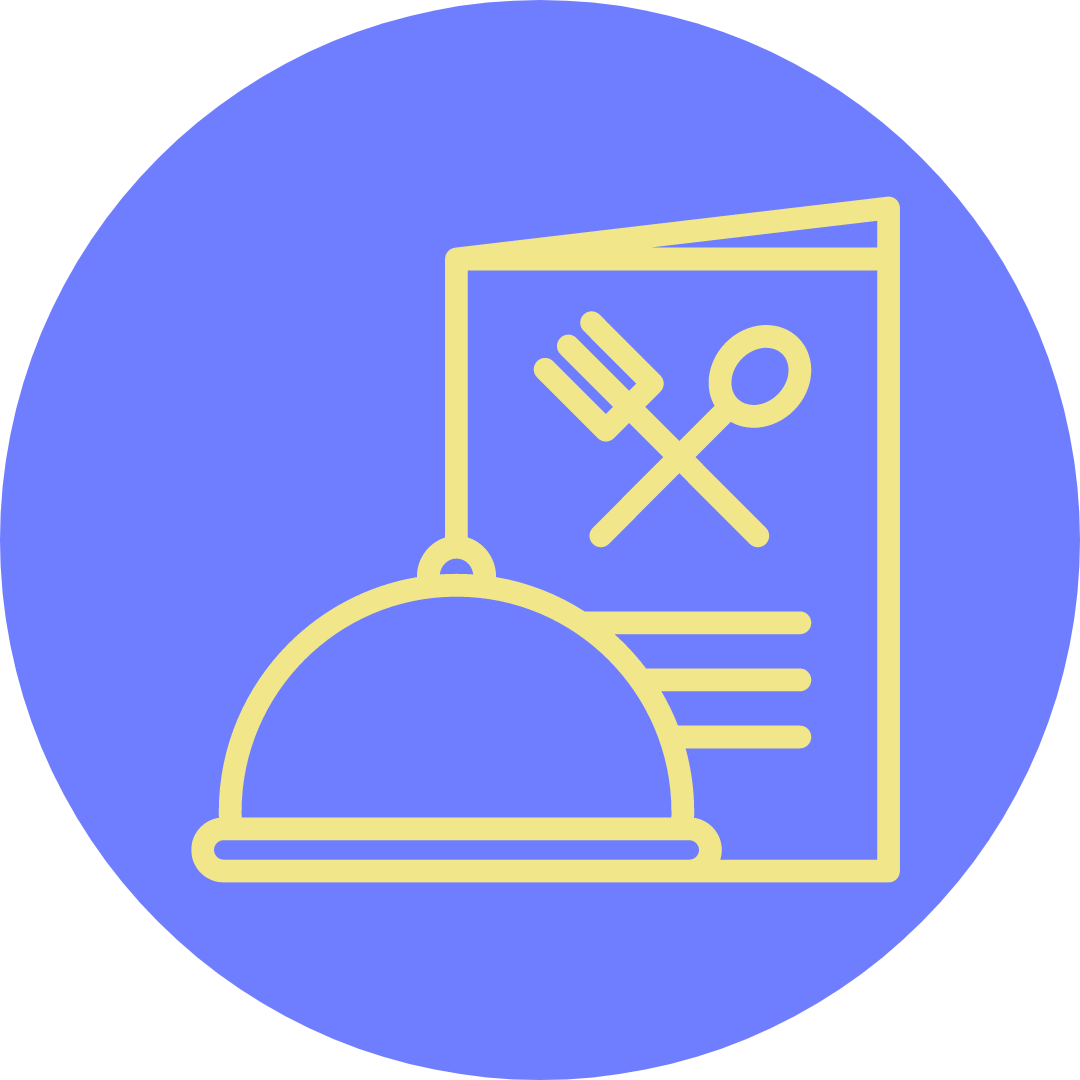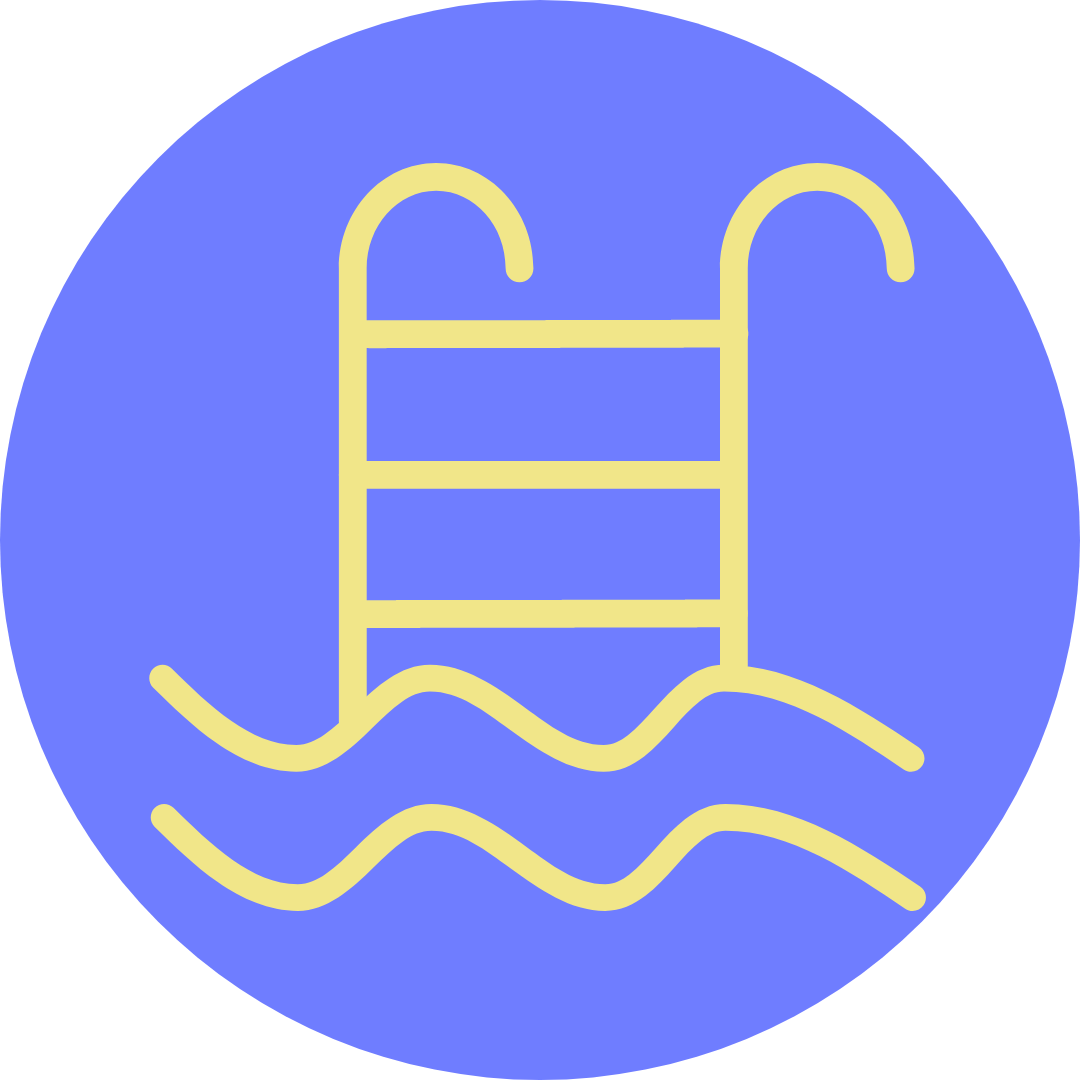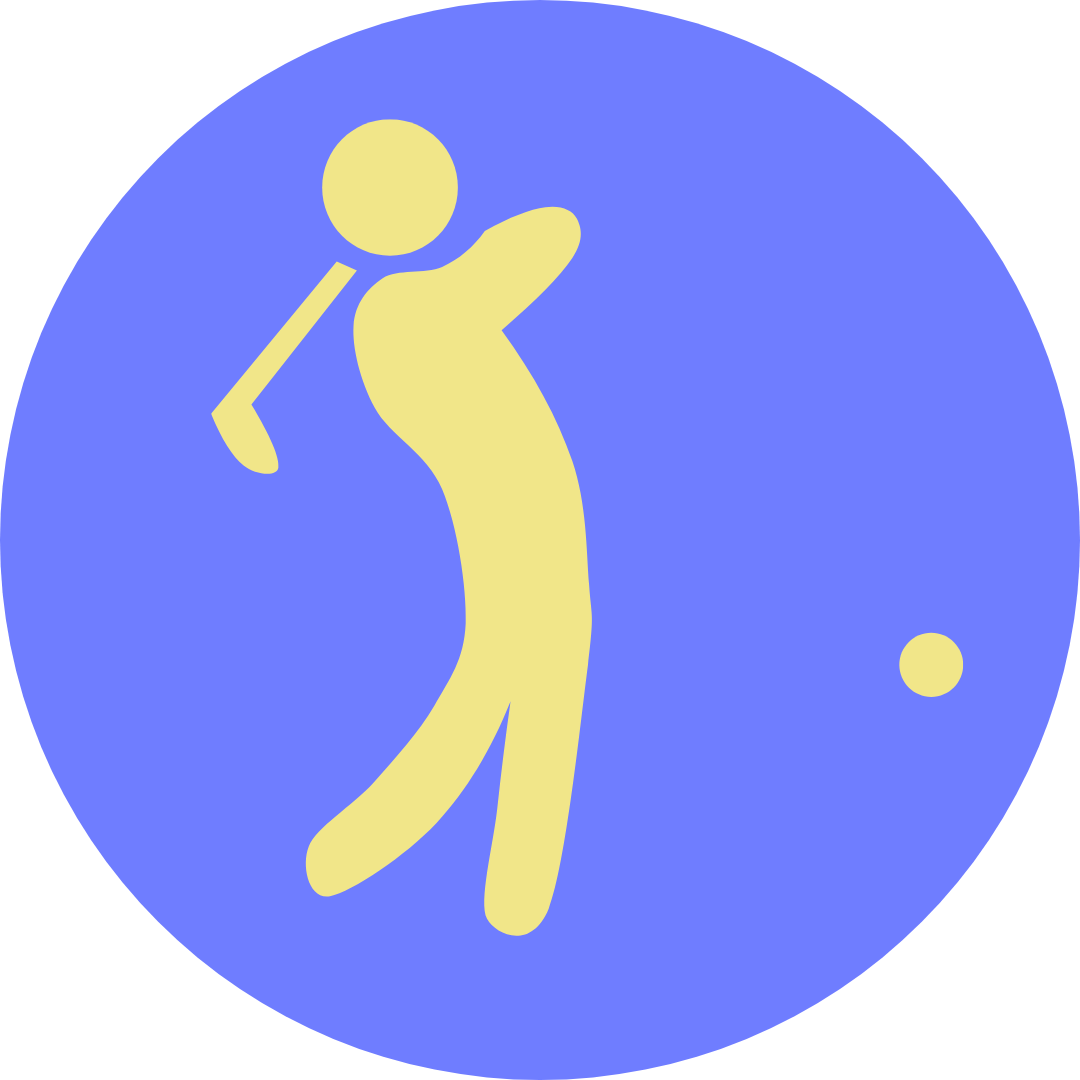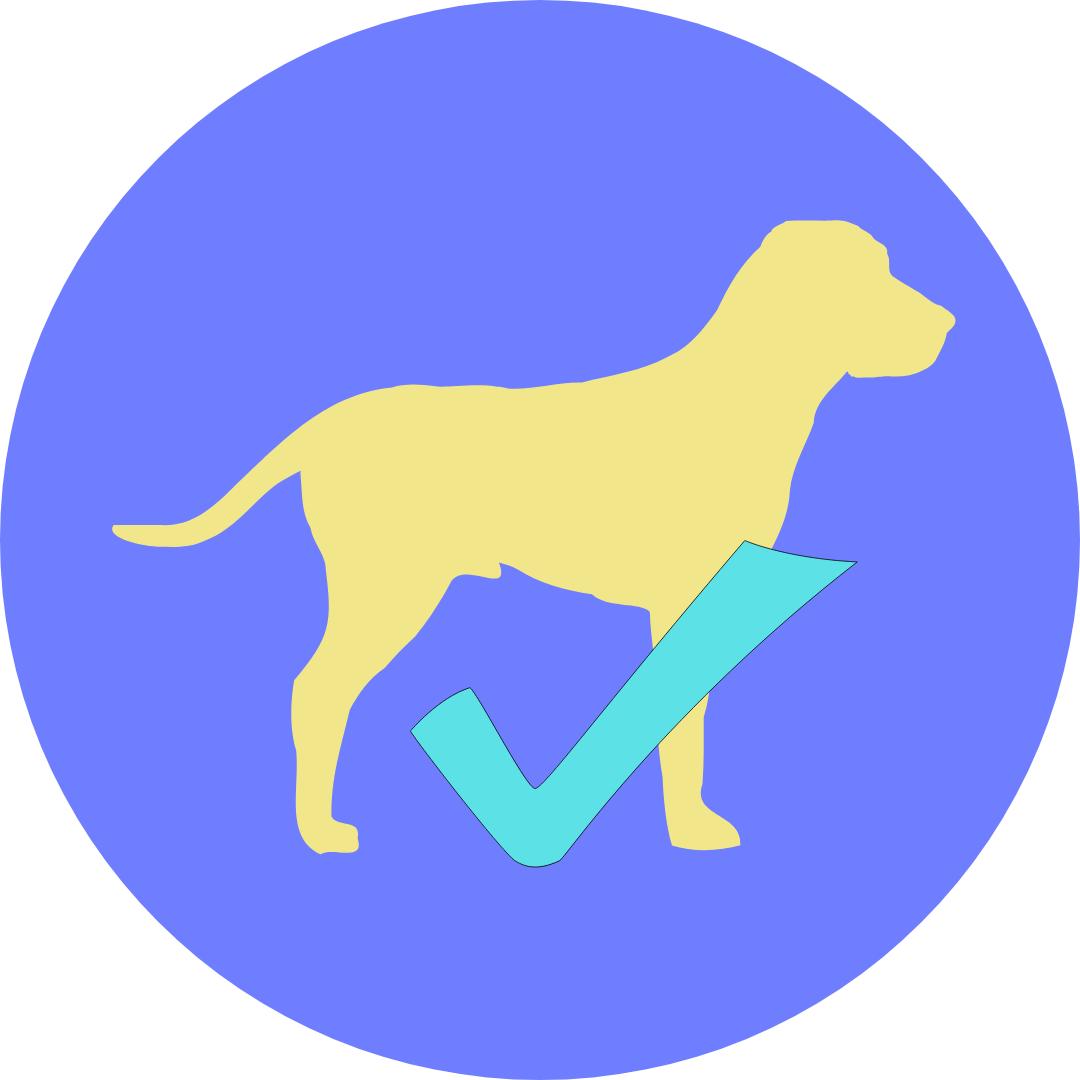 If you are looking for the hidden gem of camping sites, Kleifar is your best bet. The campsite is located at Geirlandsvegur, 2,5 km from Kirkjubæjarklaustur, conveniently located between Vík and Jökulsárlón (glacial lagoon). It is a relatively small campsite, with a price tag and amenities to match, restrooms, cold running water, benches, and tables.  
If you have a camping card : good news ! It is included in it. Otherwise don't worry, the price per person is only 750 ISK !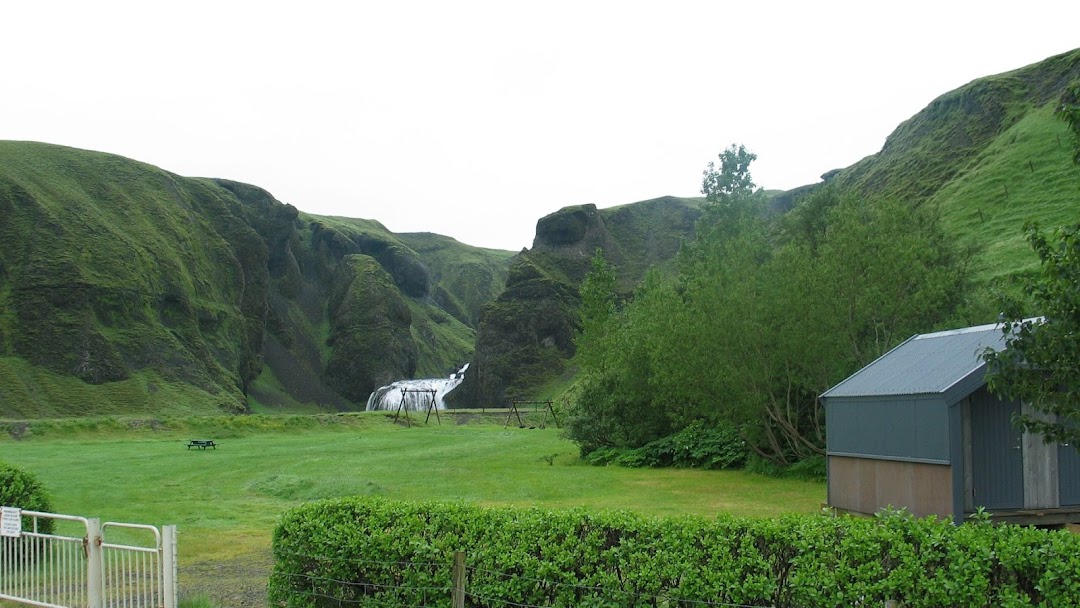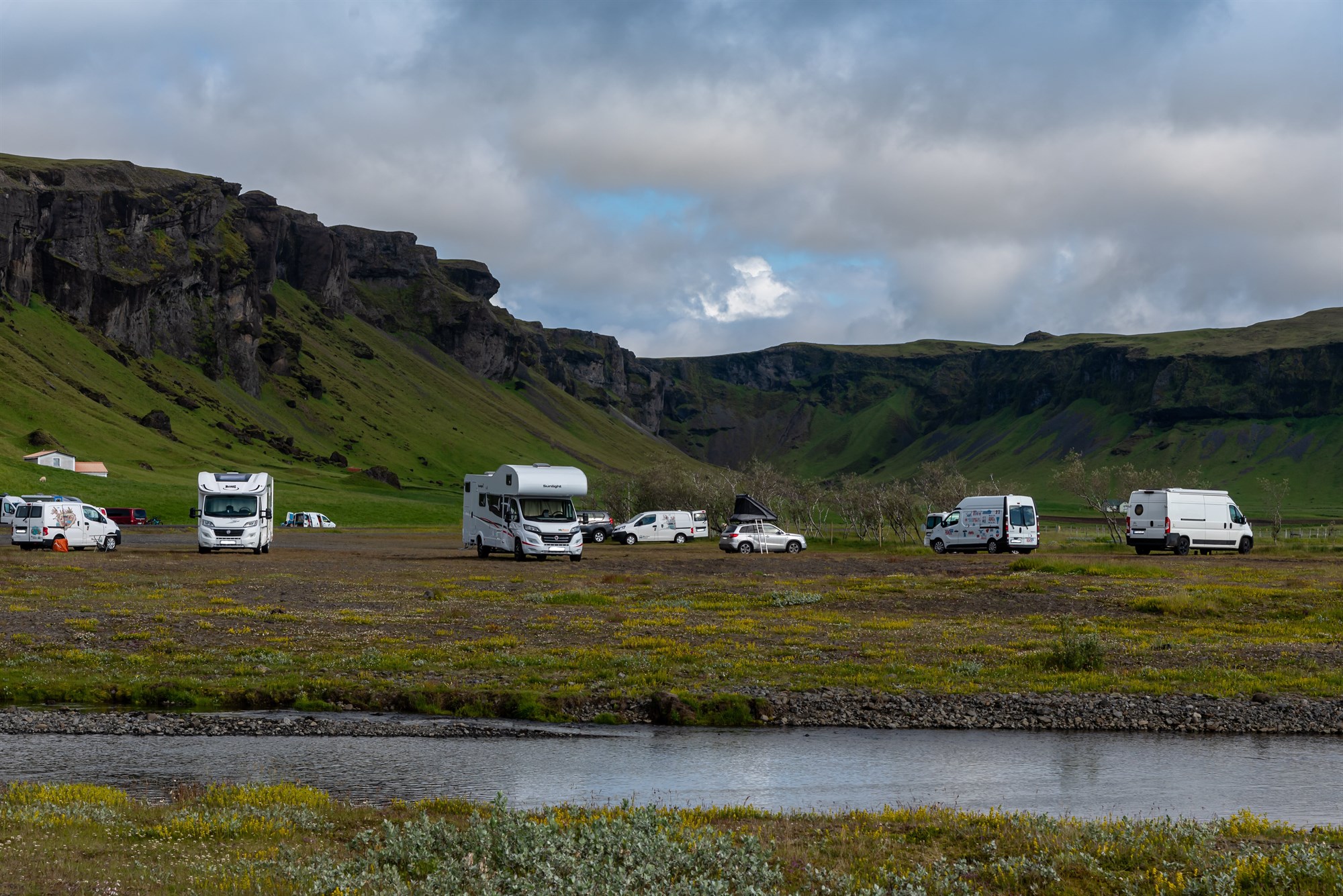 Photo:  Kleifar Campsite (courtesy of Kleifar Campsite)
The surroundings at the campsite are completely stunning, at the back of the campsite there is a beautiful waterfall; Stjórnarfoss running through a small canyon, and on a good day the water from the waterfall can become warm enough to go for a swim. In the area, there are also several marked hiking paths. 
Open: summer season = 1st of June – 31st of August
Location: Geirlandsvegur, 880 Kirkjubæjarklaustur
Þakgil - The Popular Campsite 
💅🏽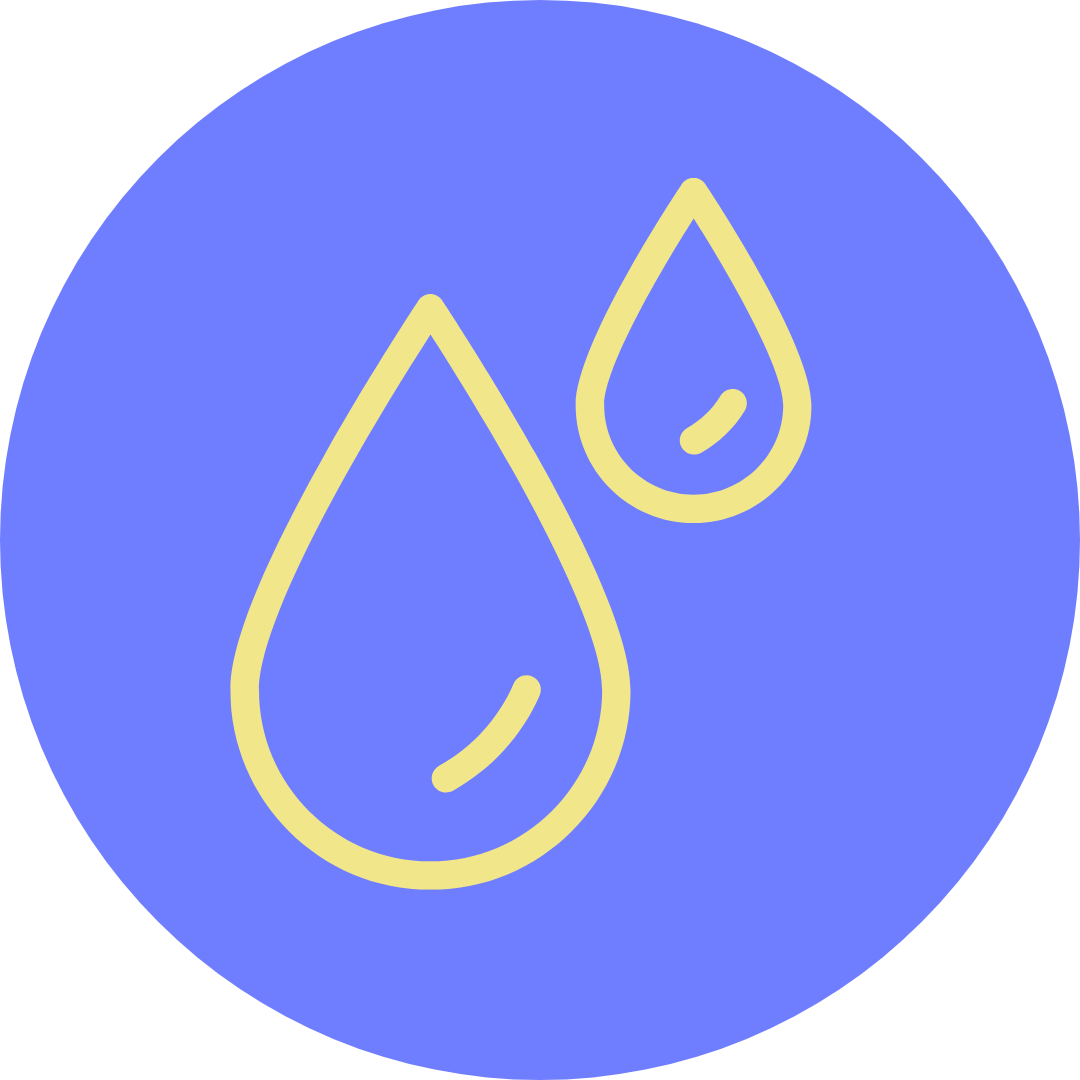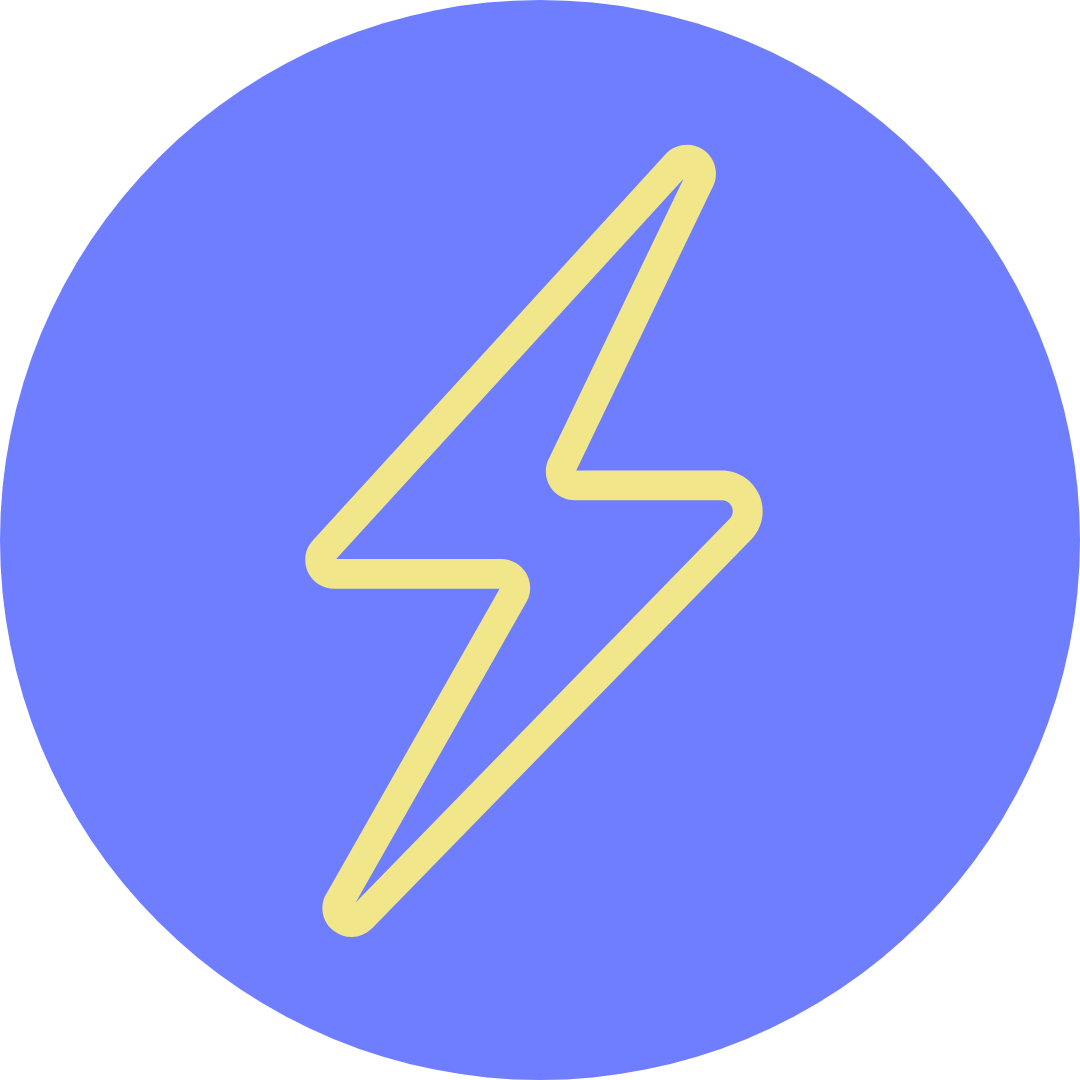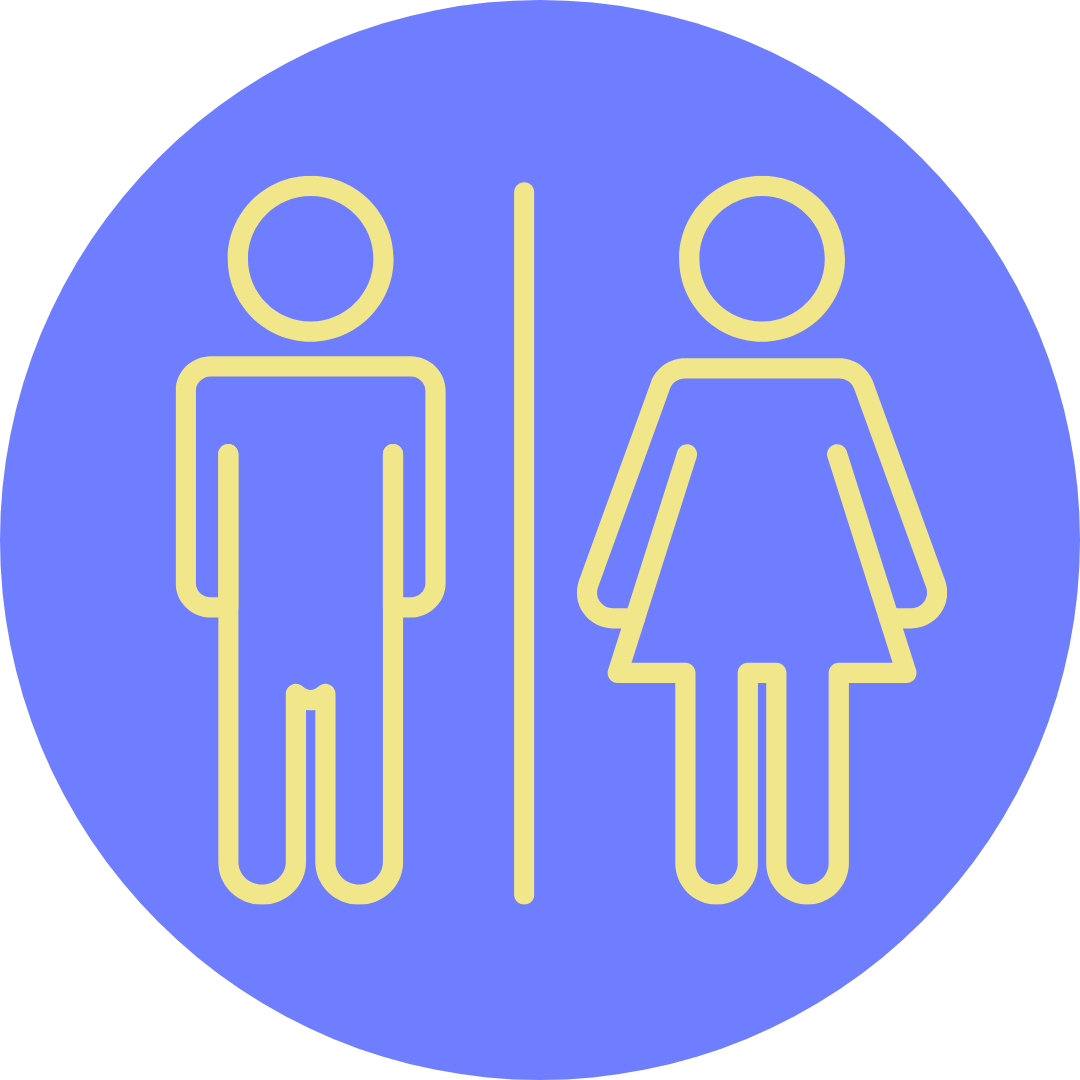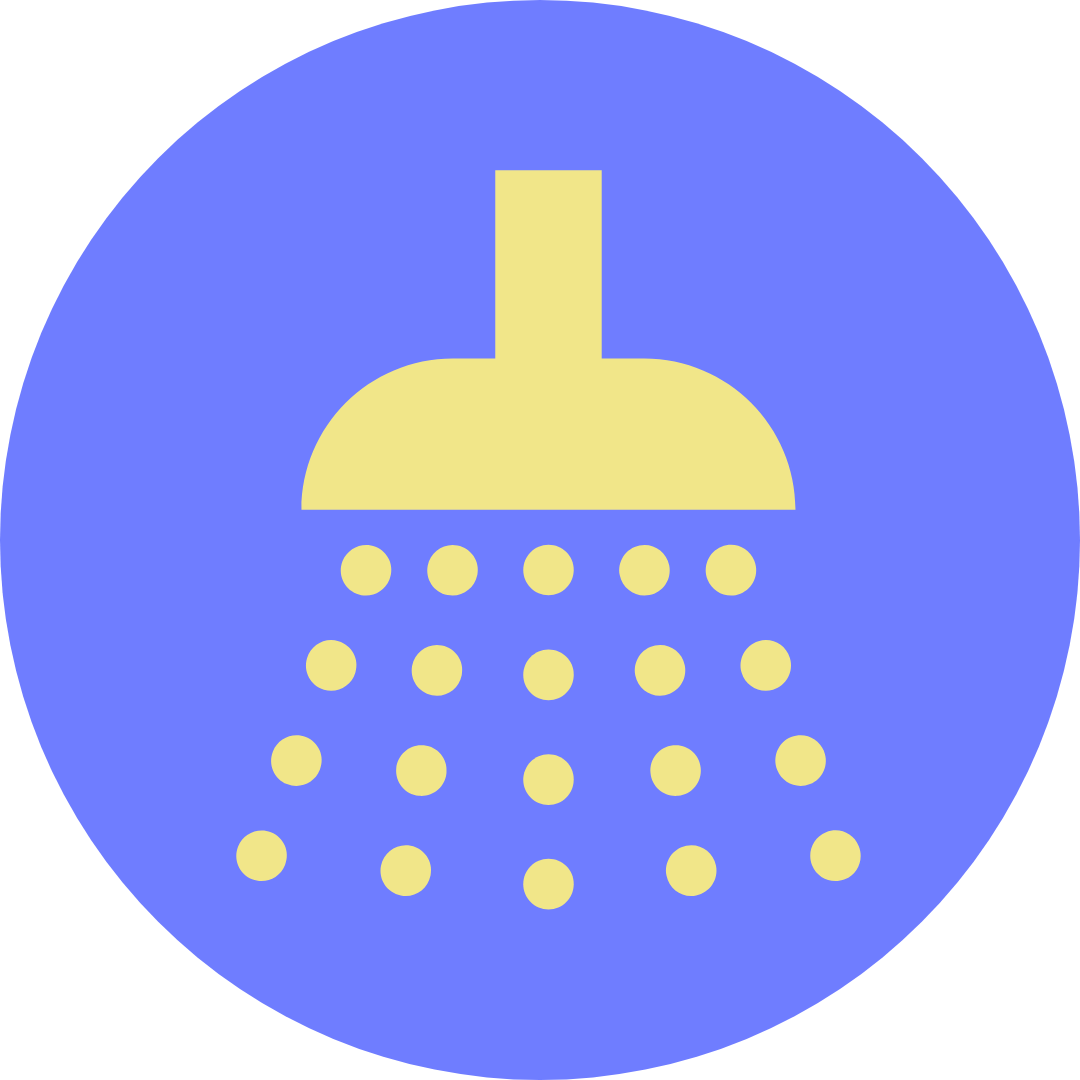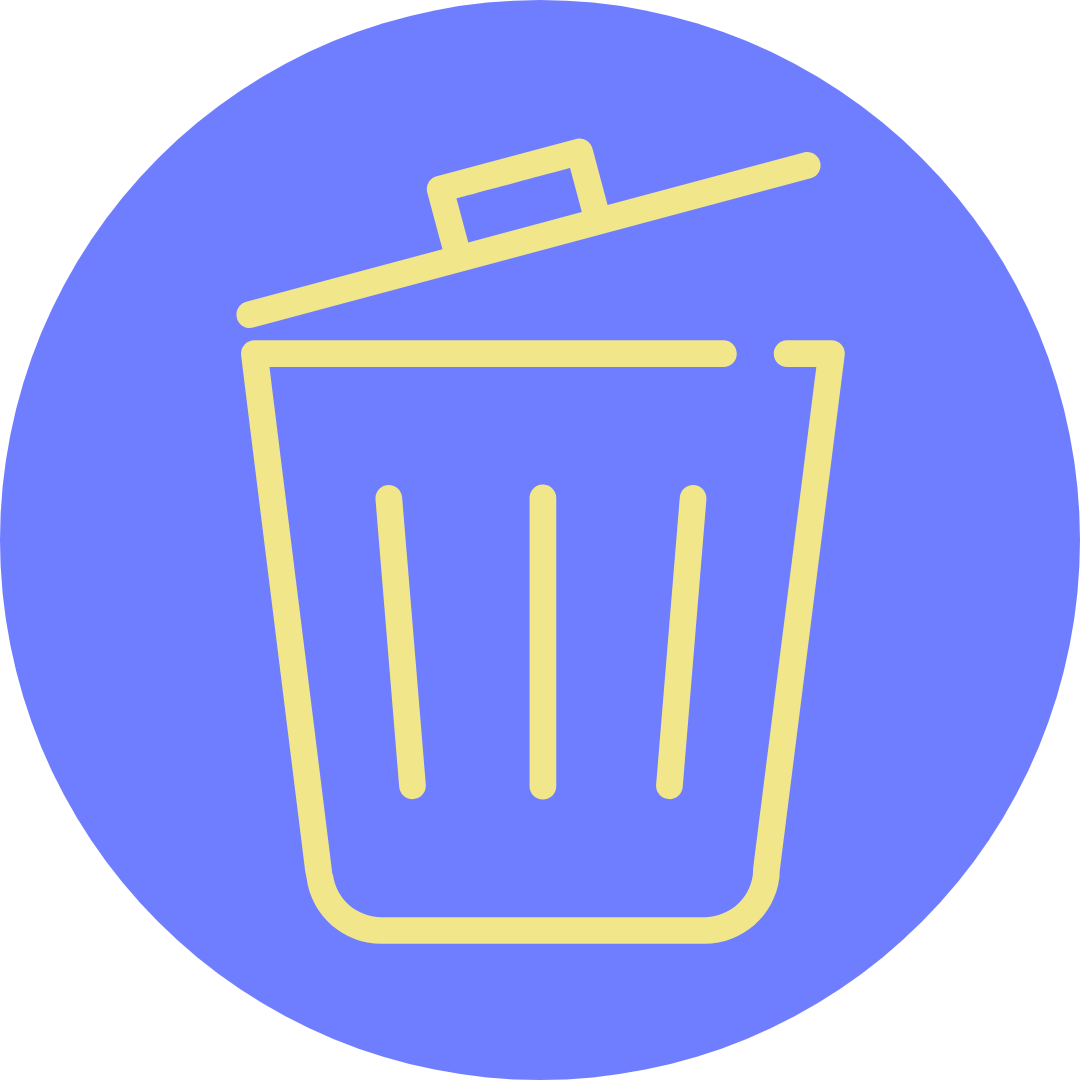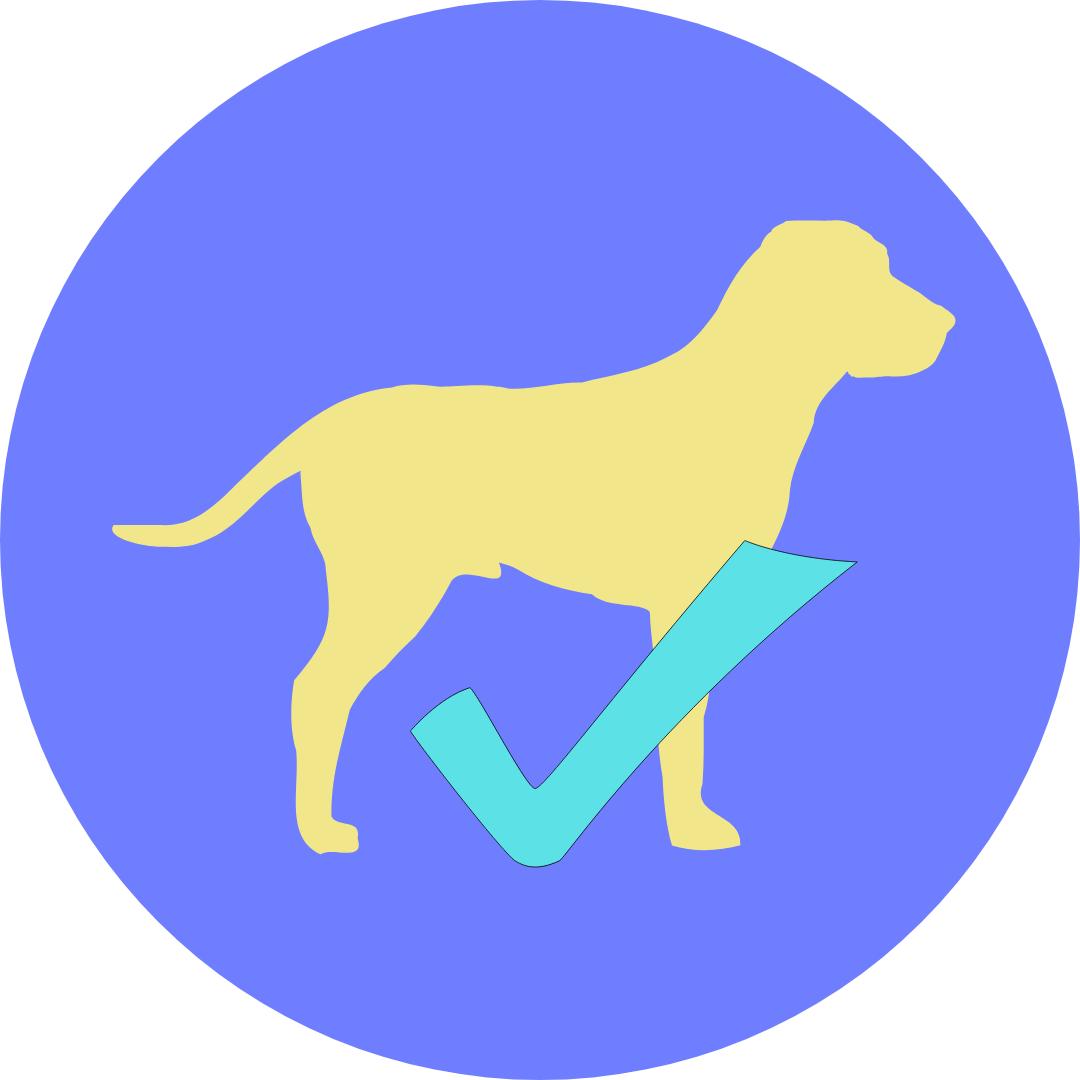 This campground is a favorite for many of our KuKu customers as it is right off the Ring Road on the South coast, close to Vík. The name Þakgil, "þak" meaning roof, and "Gil" meaning canyon, and as the name might suggest the weather there is usually very good!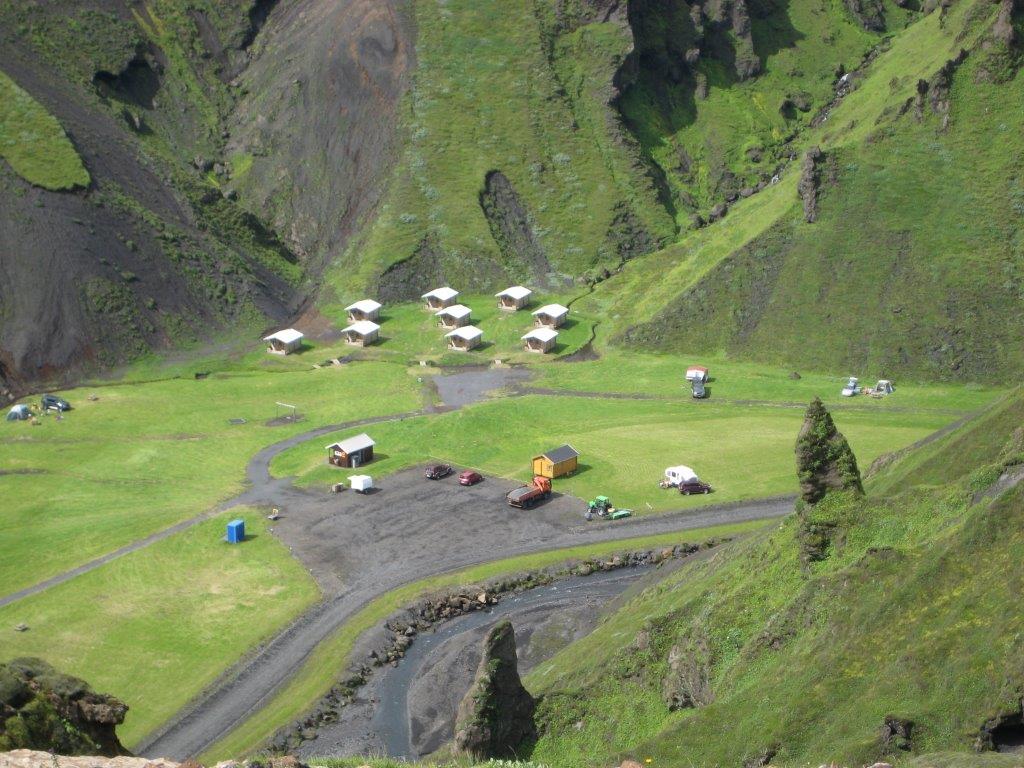 Photo: Þakgil Campground (courtesy of Þakgil Campground)
Not only does it offer places for you to park your camper van for the night, it also offers restrooms, showers (one shower included each night in the camping fee), laundry, and Wi-fi. The dining area is inside of a natural cave, which has benches, a fireplace, and barbeques. There are also many beautiful hiking routes from the camping site as well as several waterfalls, and if you fancy you can even take a cold dip next to one of them. The gravel road leading to the campsite is fit for all of our KuKu Campervans during summer.
Open: 1st of June -  15th of September
Location: Höfðabrekkuafréttir, 871 Vík
Skaftafell – The Nature Enthusiast Campsite 🌳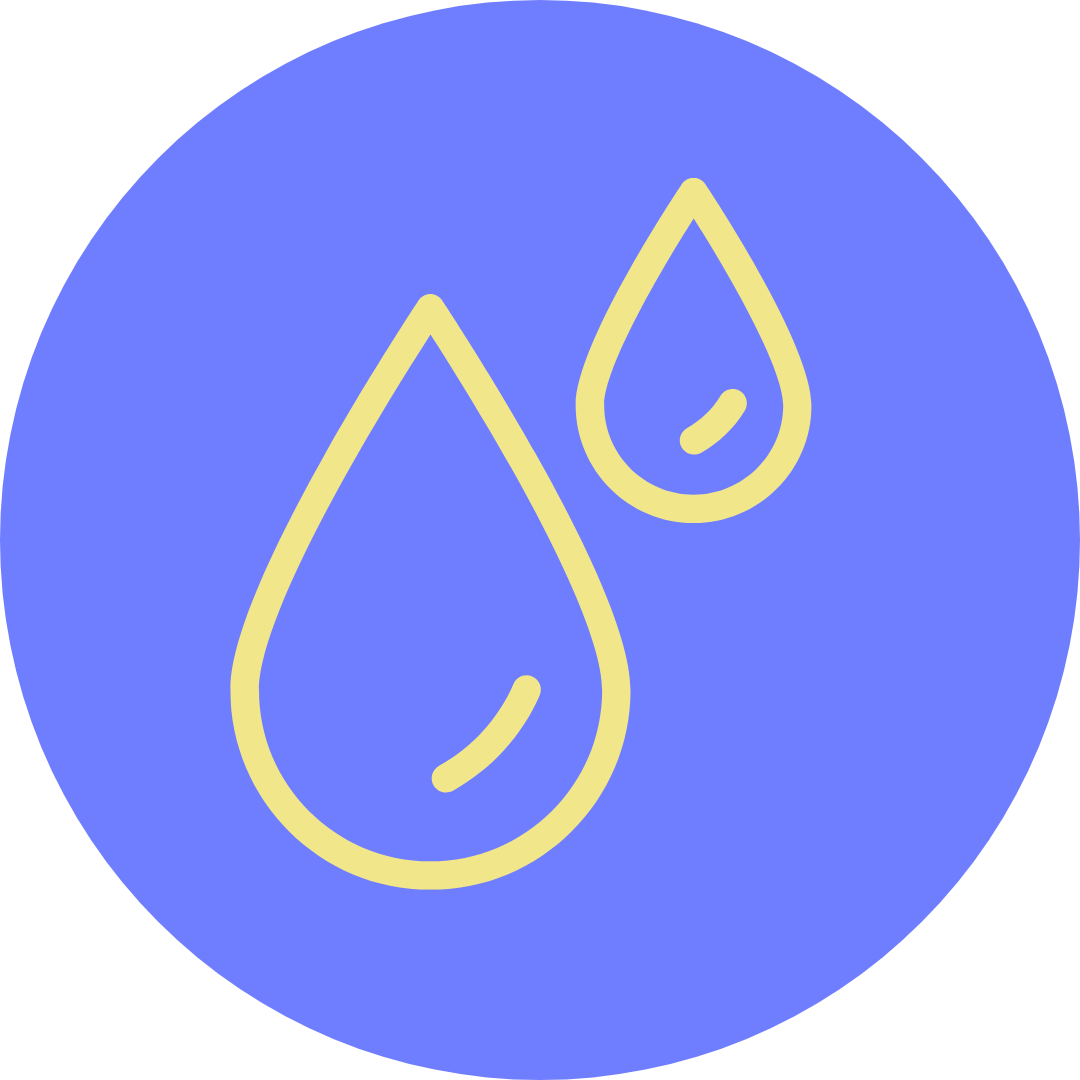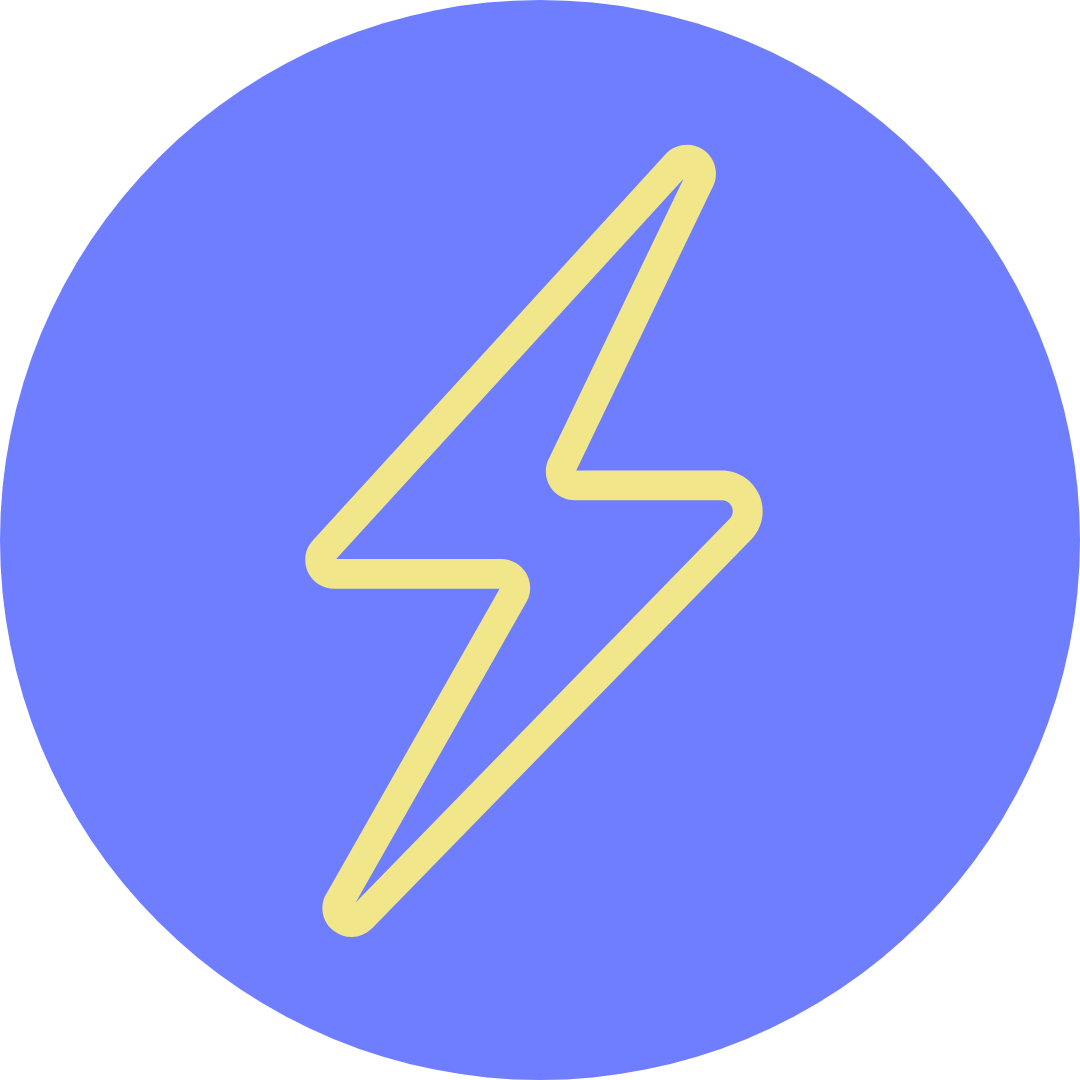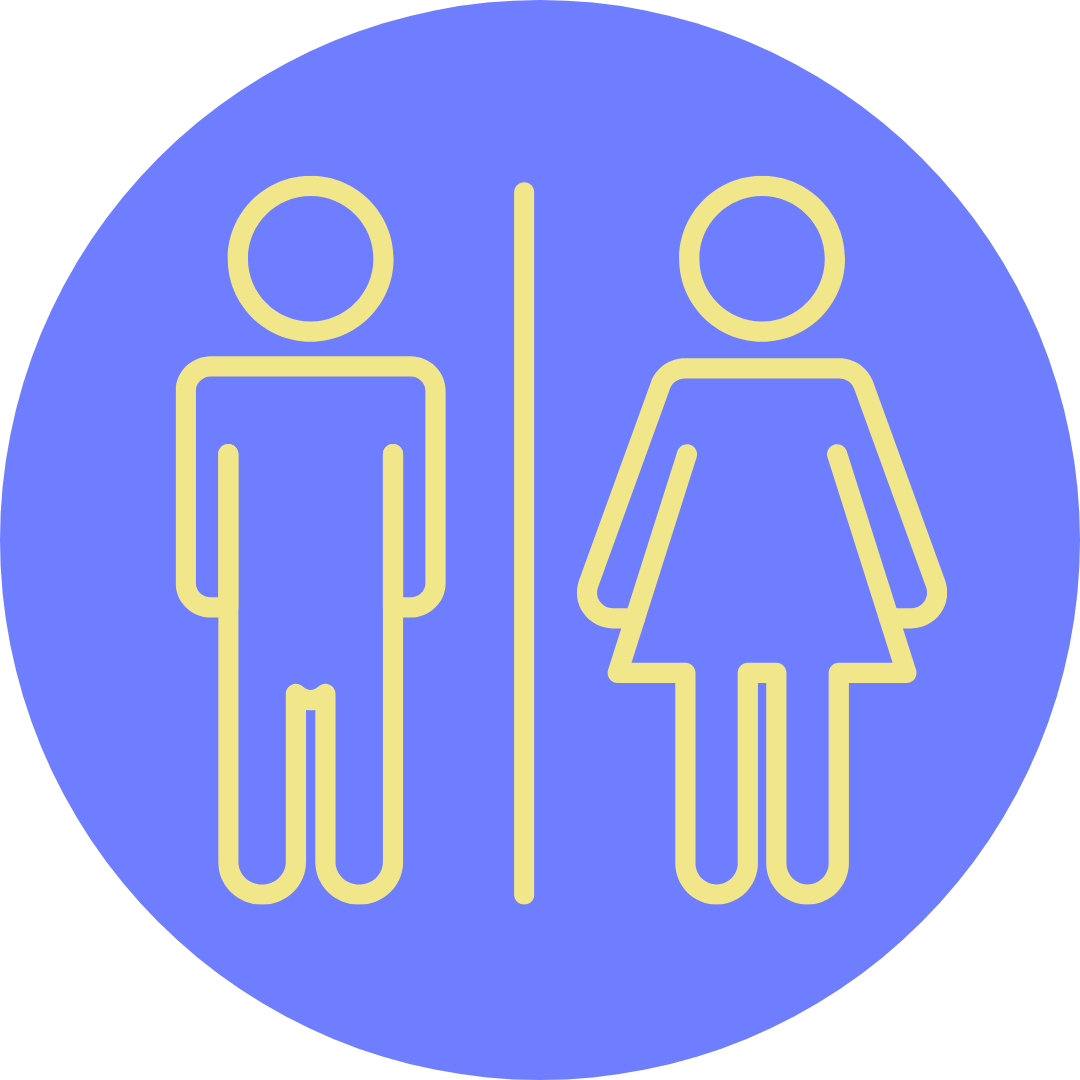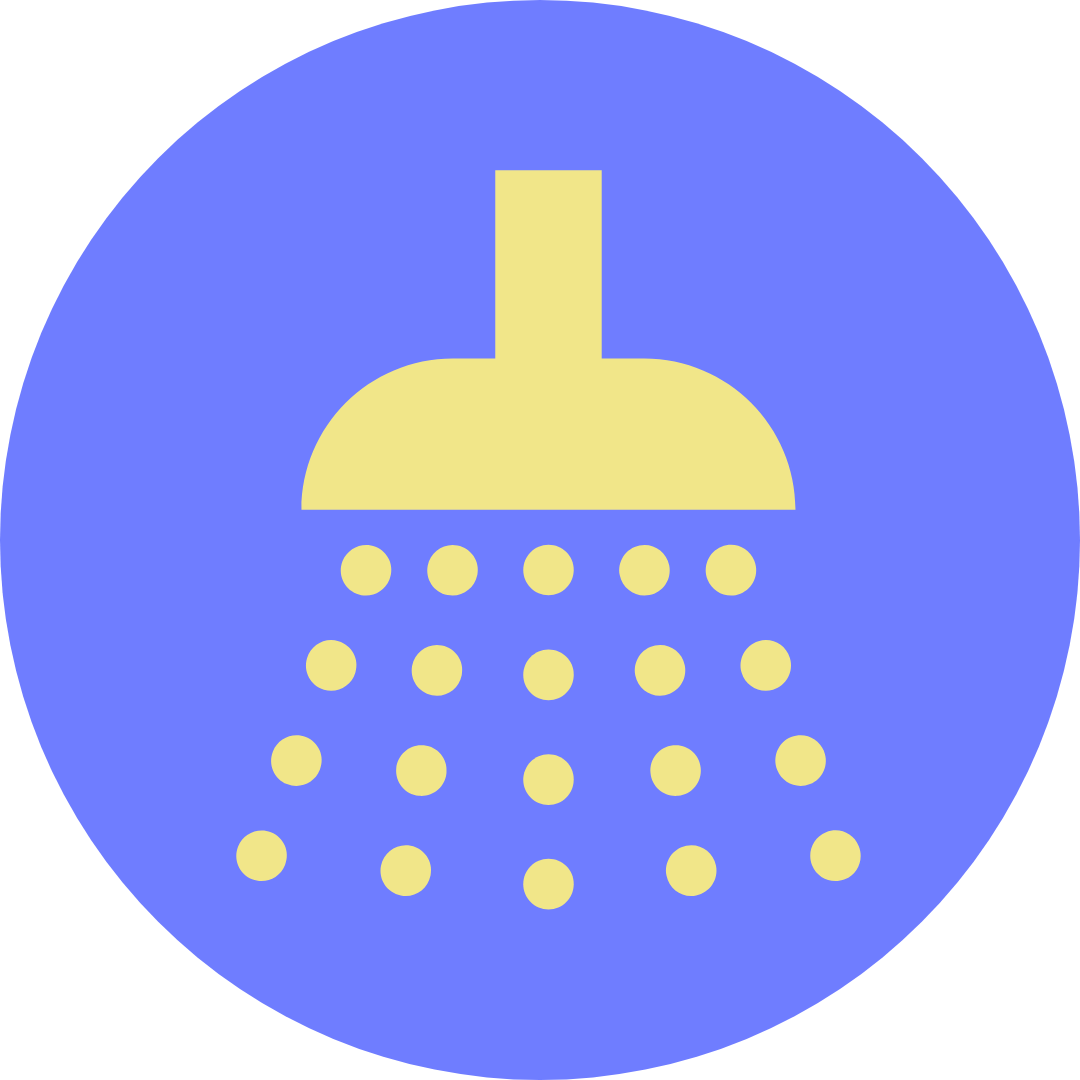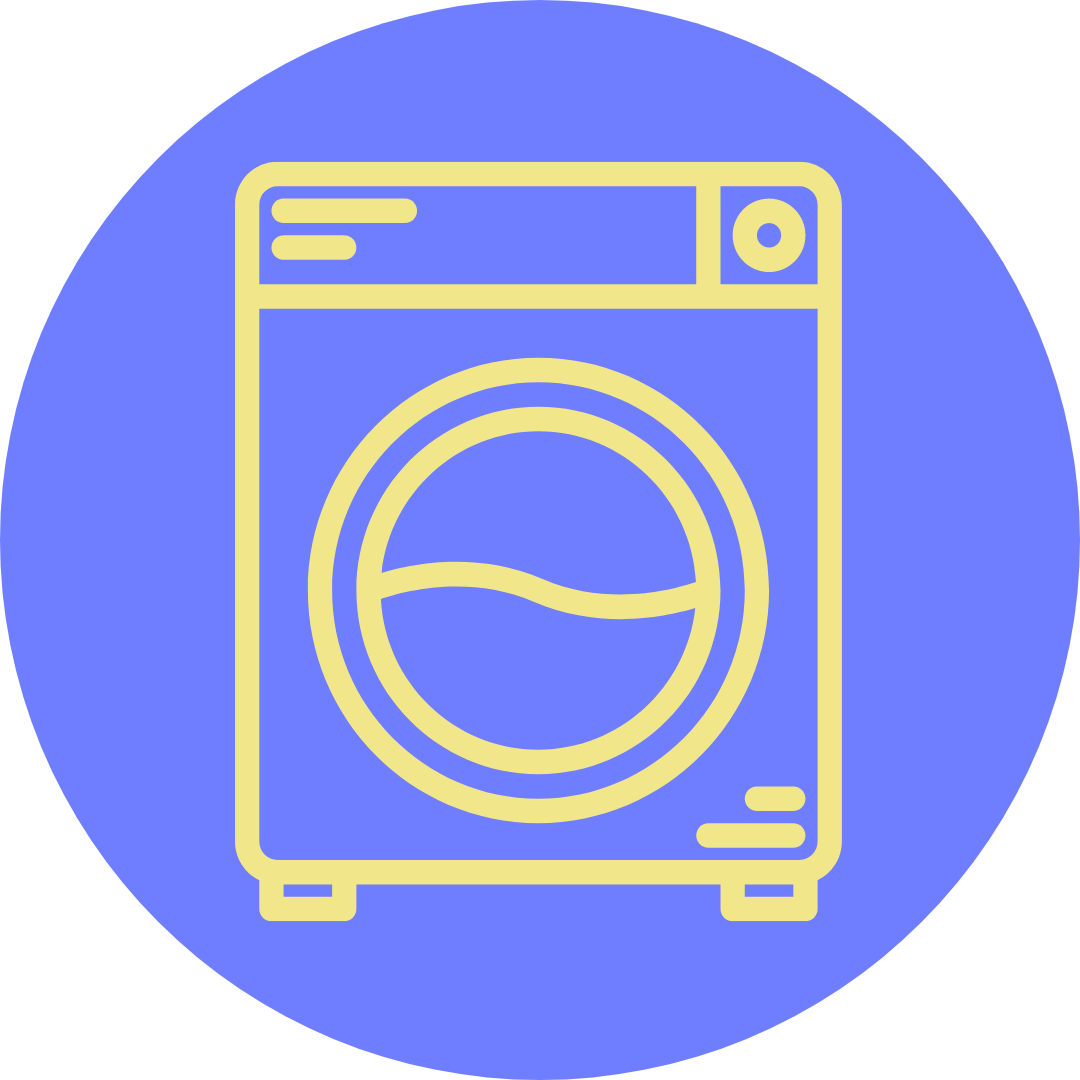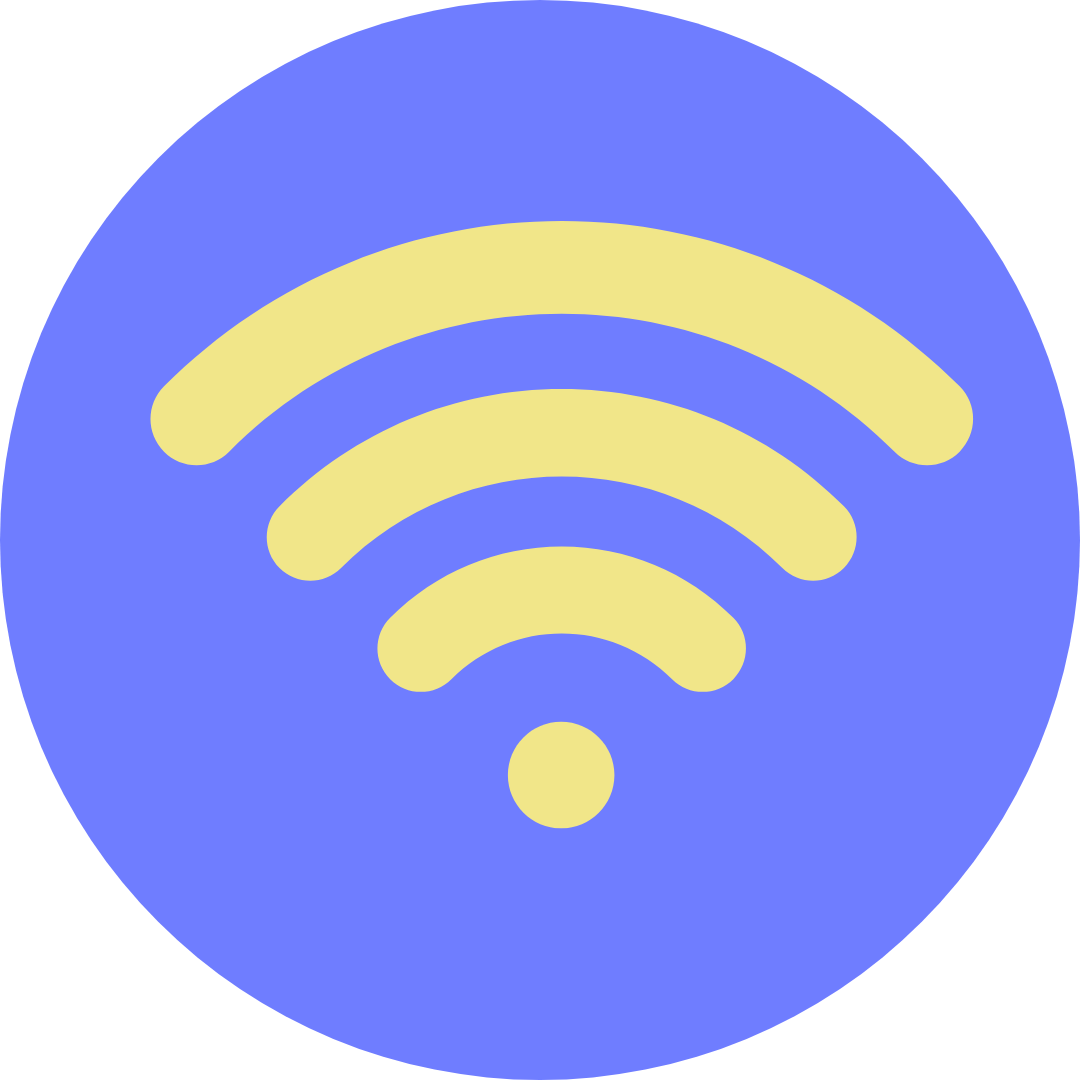 Skaftafell campsite is located in the Vatnajökull National Park and is the perfect campsite for nature enthusiasts as there are numerous hiking trails in the area (ranging from 3,7 km -29.8 km), two of the shorter ones leading to Svartifoss (waterfall) and Skaftafellsjökull (glacier). This campsite is suited to winter camping, as it is open all year round !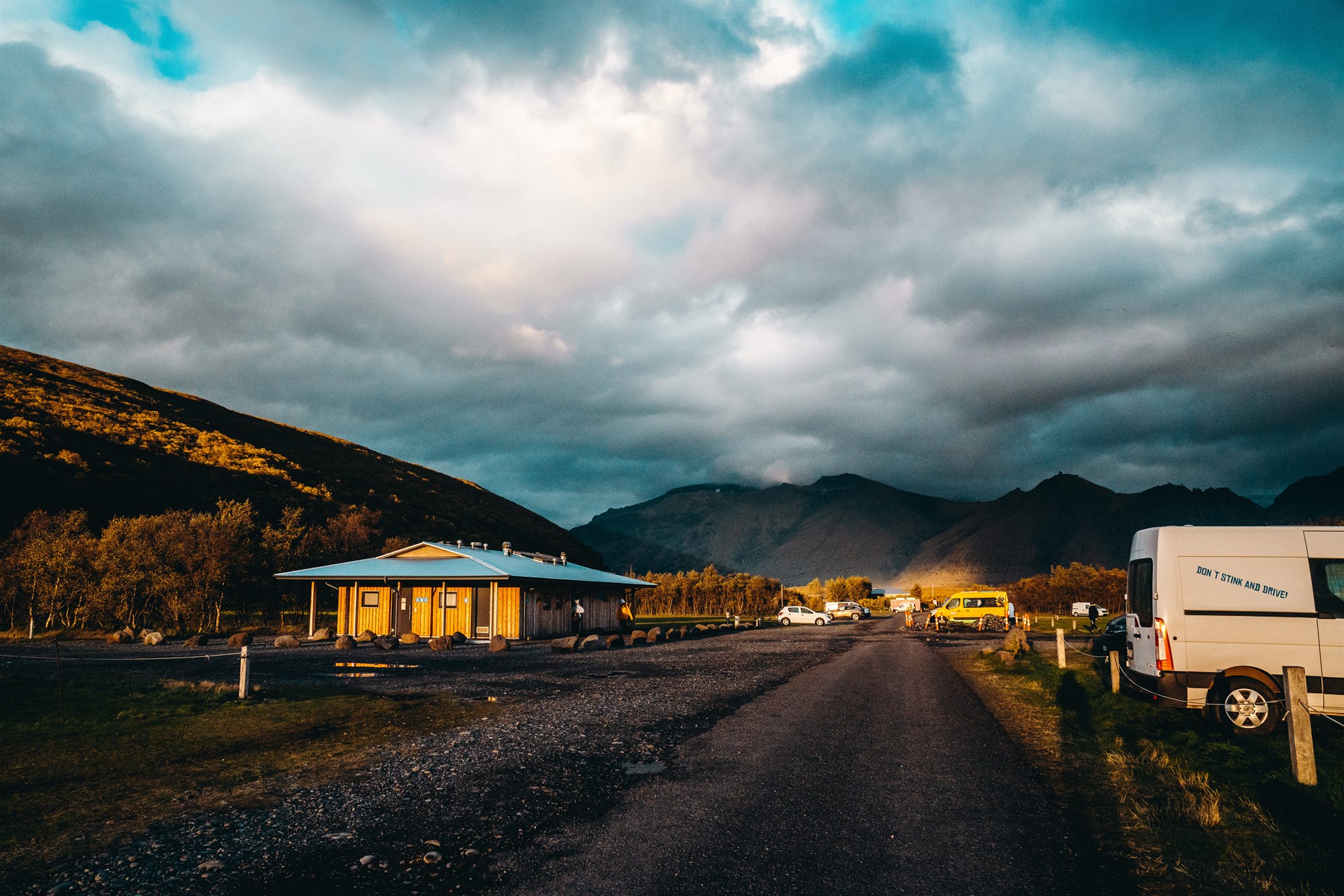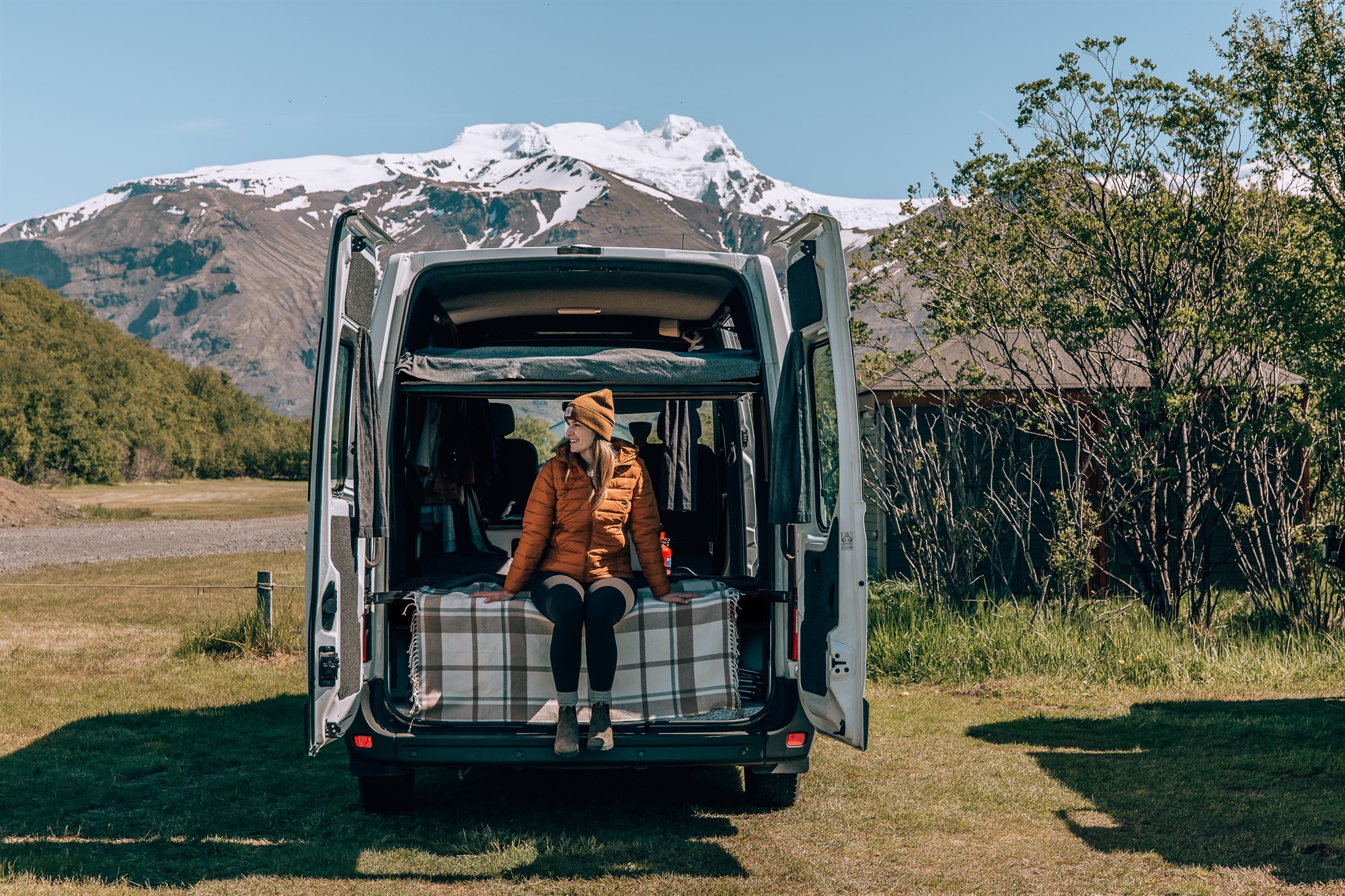 Photo: Skaftafell Campground
Skaftafell is also the perfect base camp if you plan to hike Iceland's highest mountain peak, Hvannadalshnjúkur, or go on planned day trips to the nearby glaciers or mountains. You can also join the park rangers on short walks around the park free of charge from mid-June to mid-August during summer season.
The campsite is located next to Skaftafell visitor center and has designated areas for campervans with access to electricity and wi-fi internet covers the campground. In the middle of the campground, there is a service house with showers, restrooms, and laundry. Other restrooms are located on either side of the campsite, the campsite does not have indoor dining or cooking facilities but you have access to kitchen sinks next to the service buildings.
Open: Year round
Location: Möðruvellir 4, Möðruvallavegi, Skaftafell
---
East Iceland
Viking Cafe Campsite at Vestrahorn - The Photographers Campsite 📸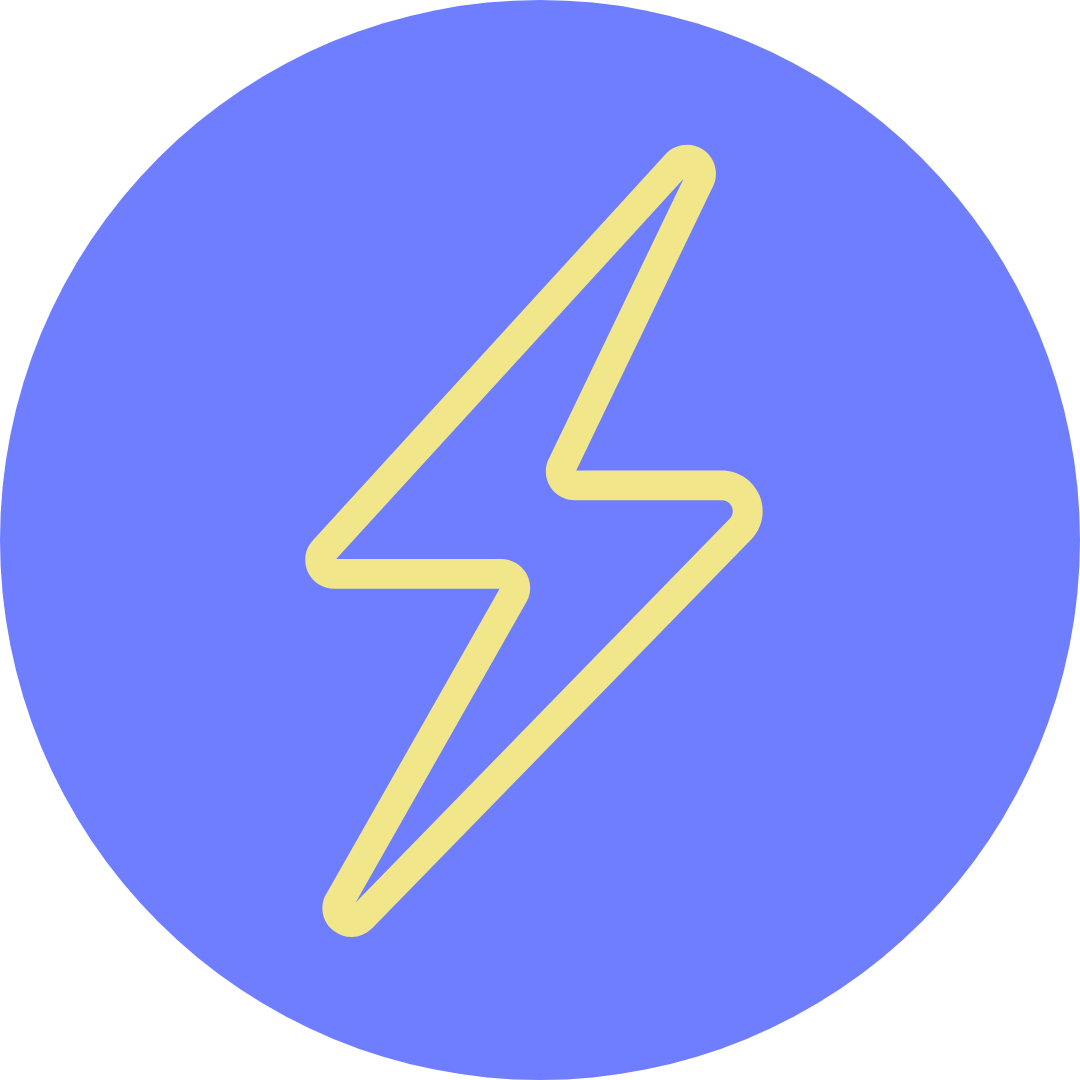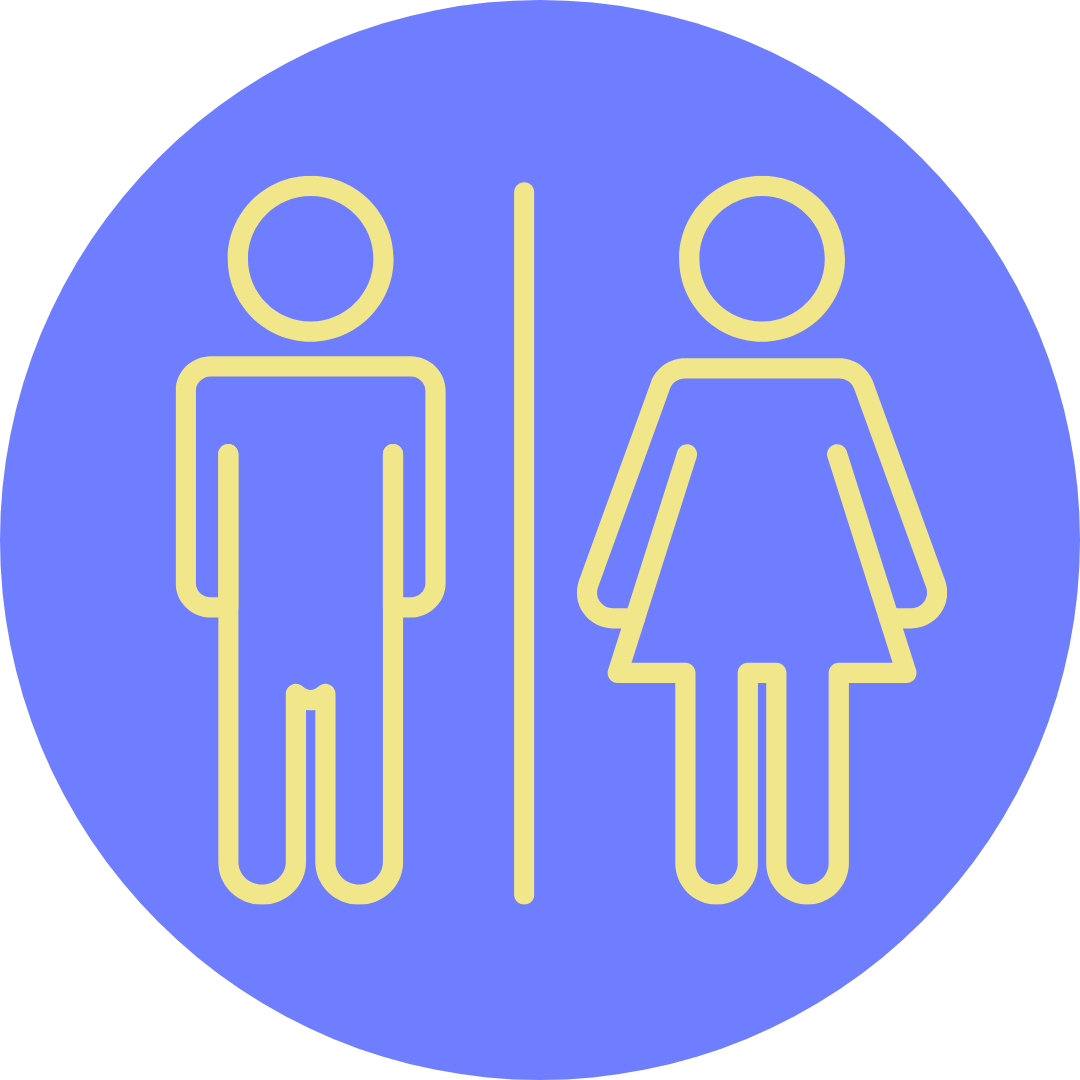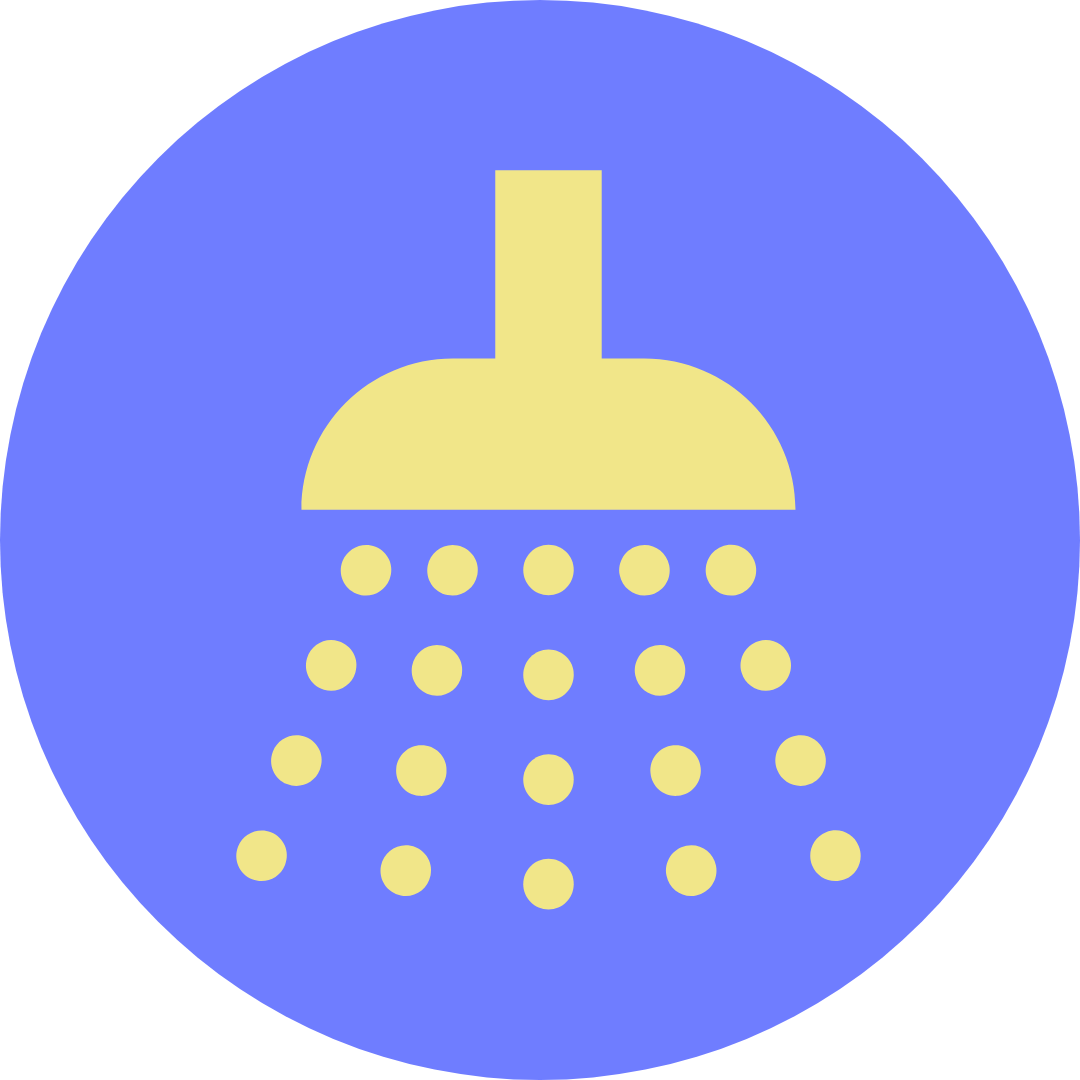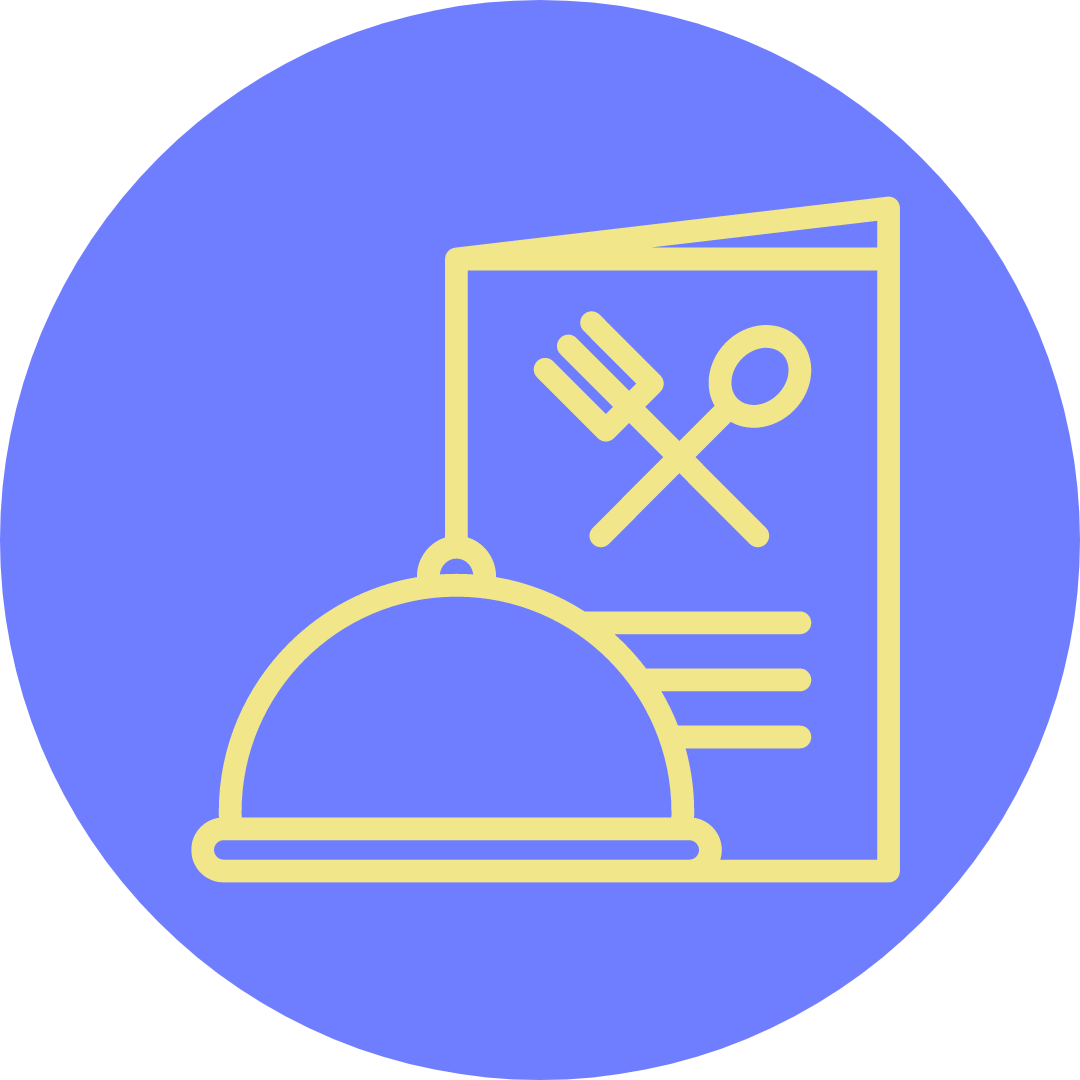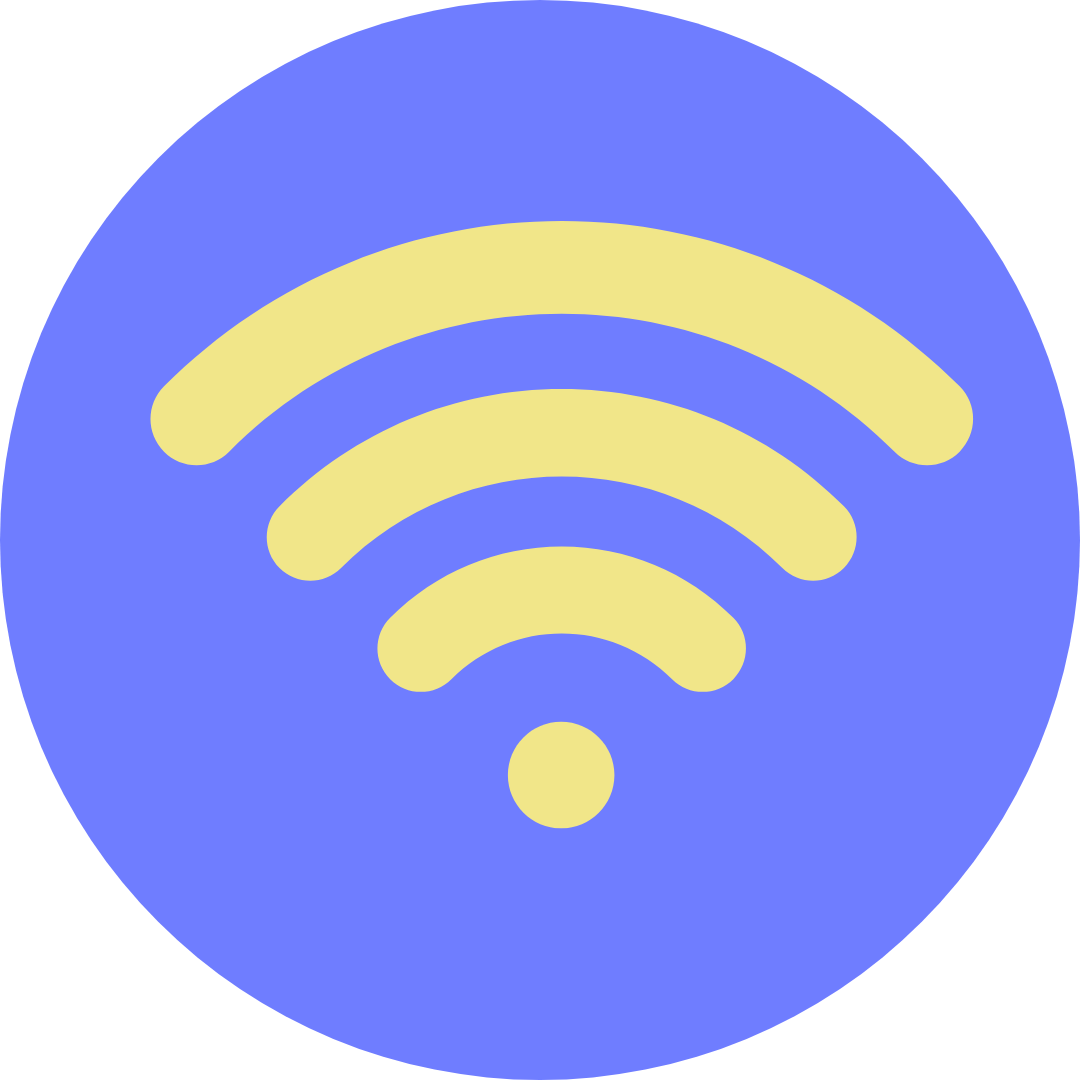 Camping at Vestrahorn is the perfect location for photographers, due to its proximity to Stokksnes beach, which is one of the most popular photo locations in our country.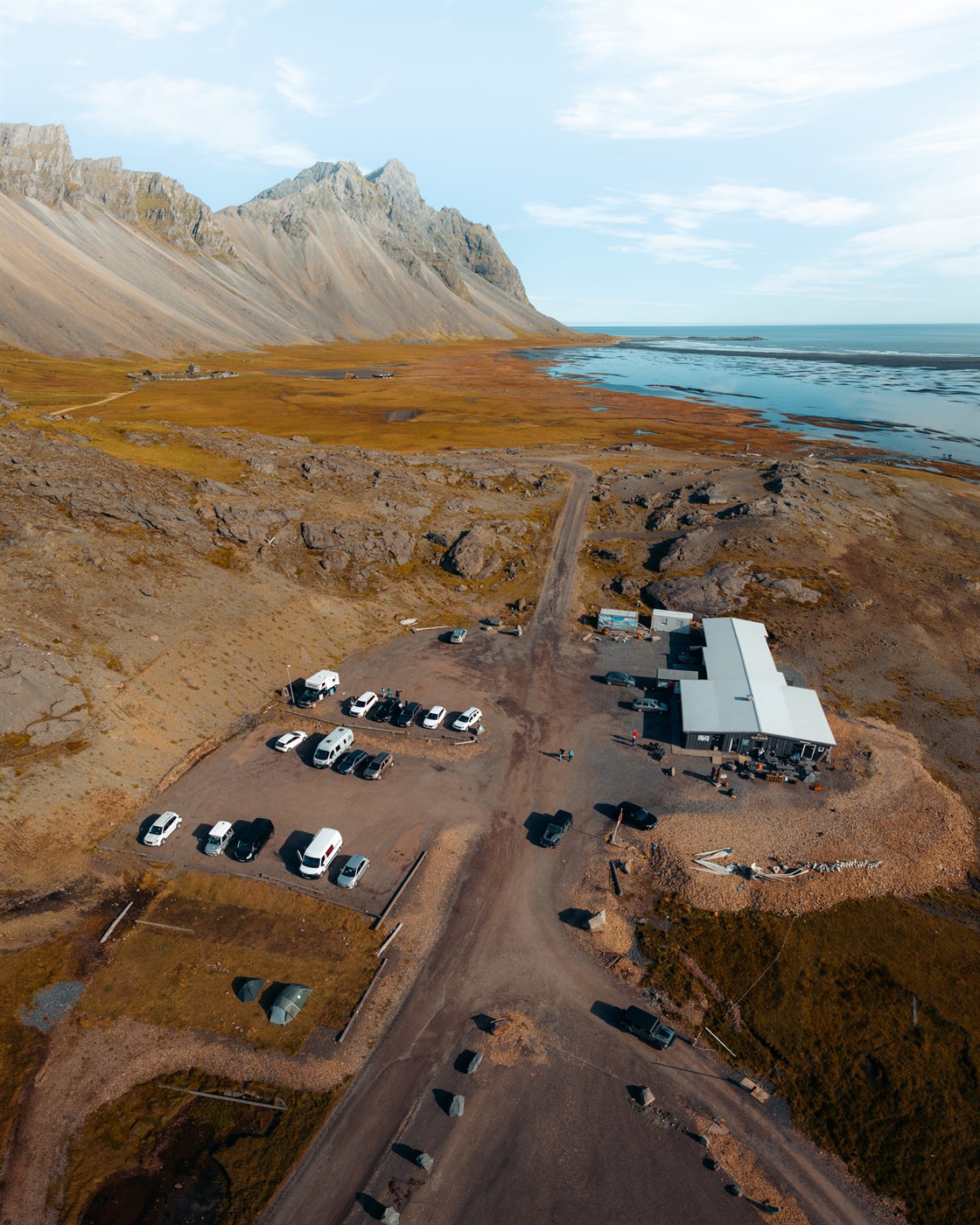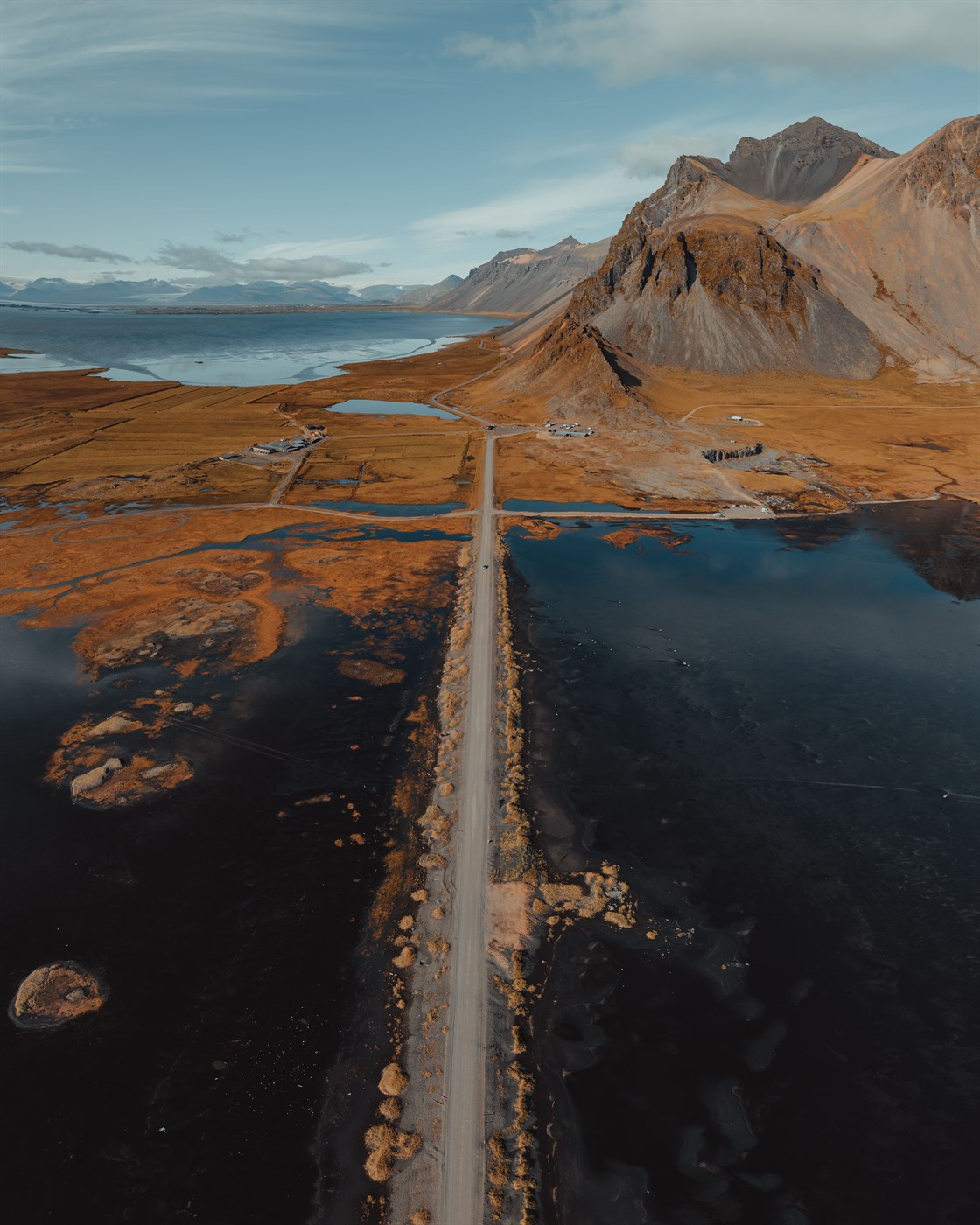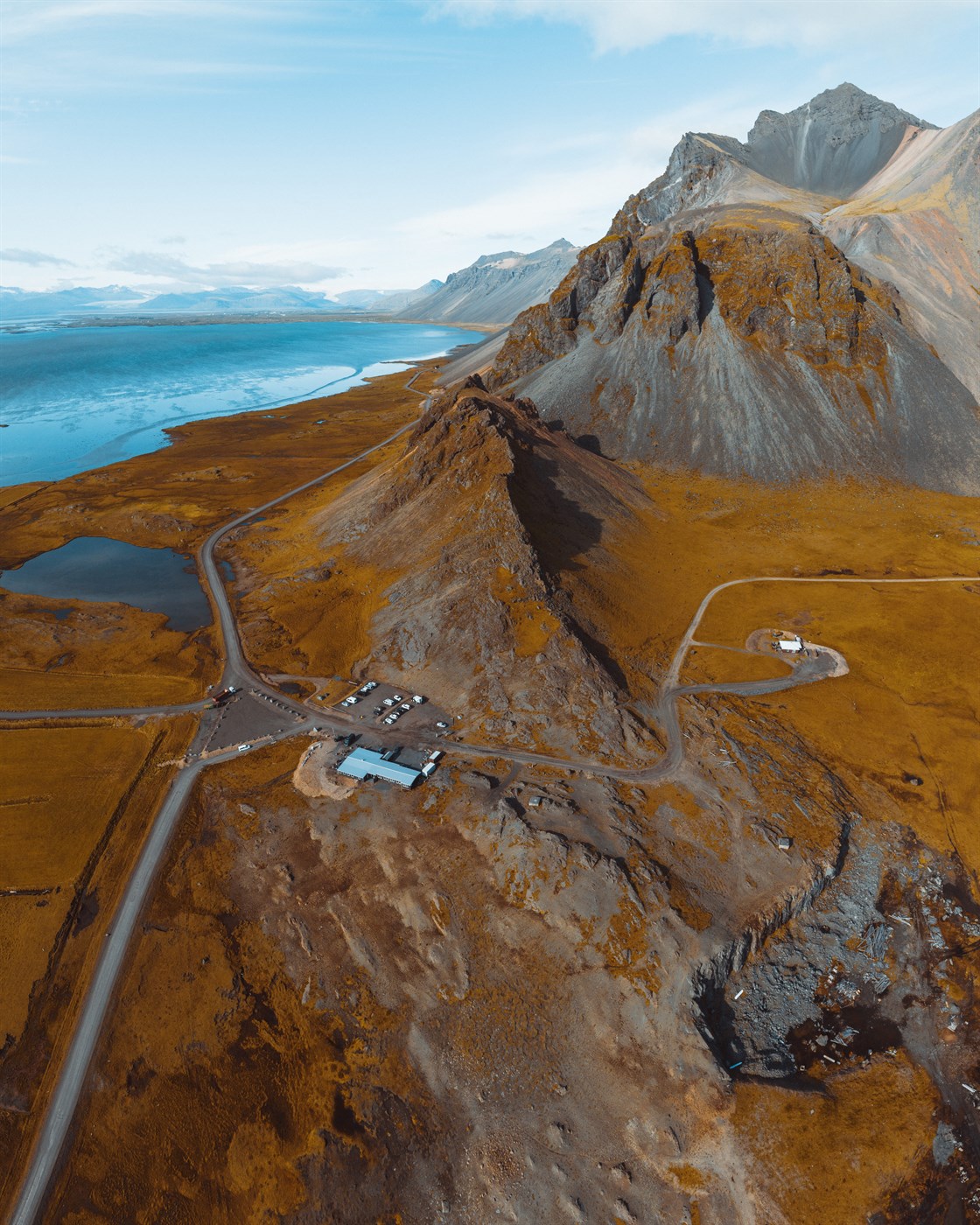 Included in the camping fee is one entry to Stokksnes beach as well as access to an abandoned Viking village film set. Both of which are perfect locations for taking amazing pictures, with Stokksnes taking the prize offering great views over Vestrahorn mountain. The area is perfect for landscape photography all year round, in summer you can catch the midnight sun, and in winter the northern lights, all while the mountains and sky reflect in the water on the beach.
The facilities at the campsite offer restrooms, showers, an area to wash dishes and electricity for an extra fee.
Open: Year round
Location: Horni, 781 Höfn
Hallormsstaðaskógur, Atlavík and Höfðavík - The Beach Campsite 🏖️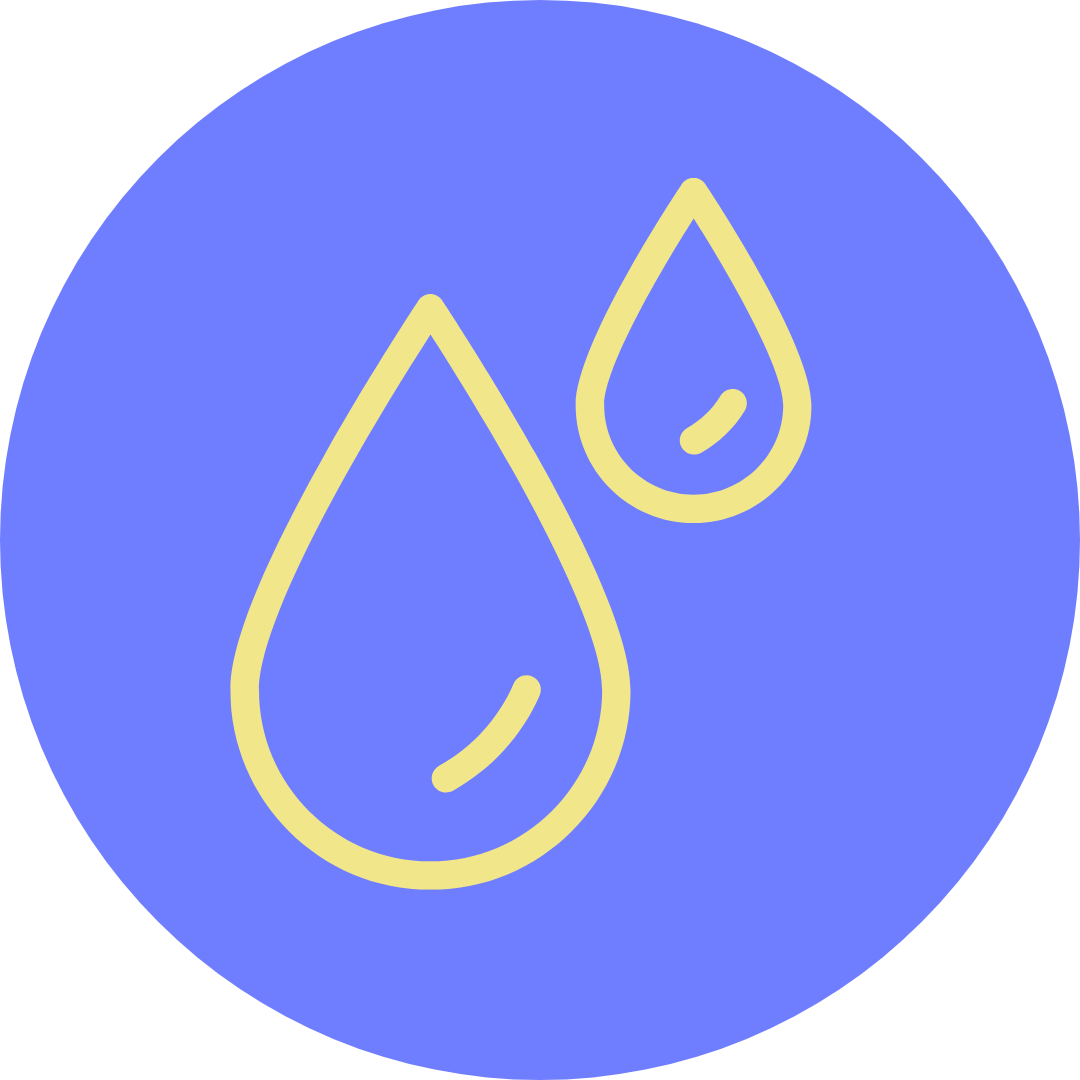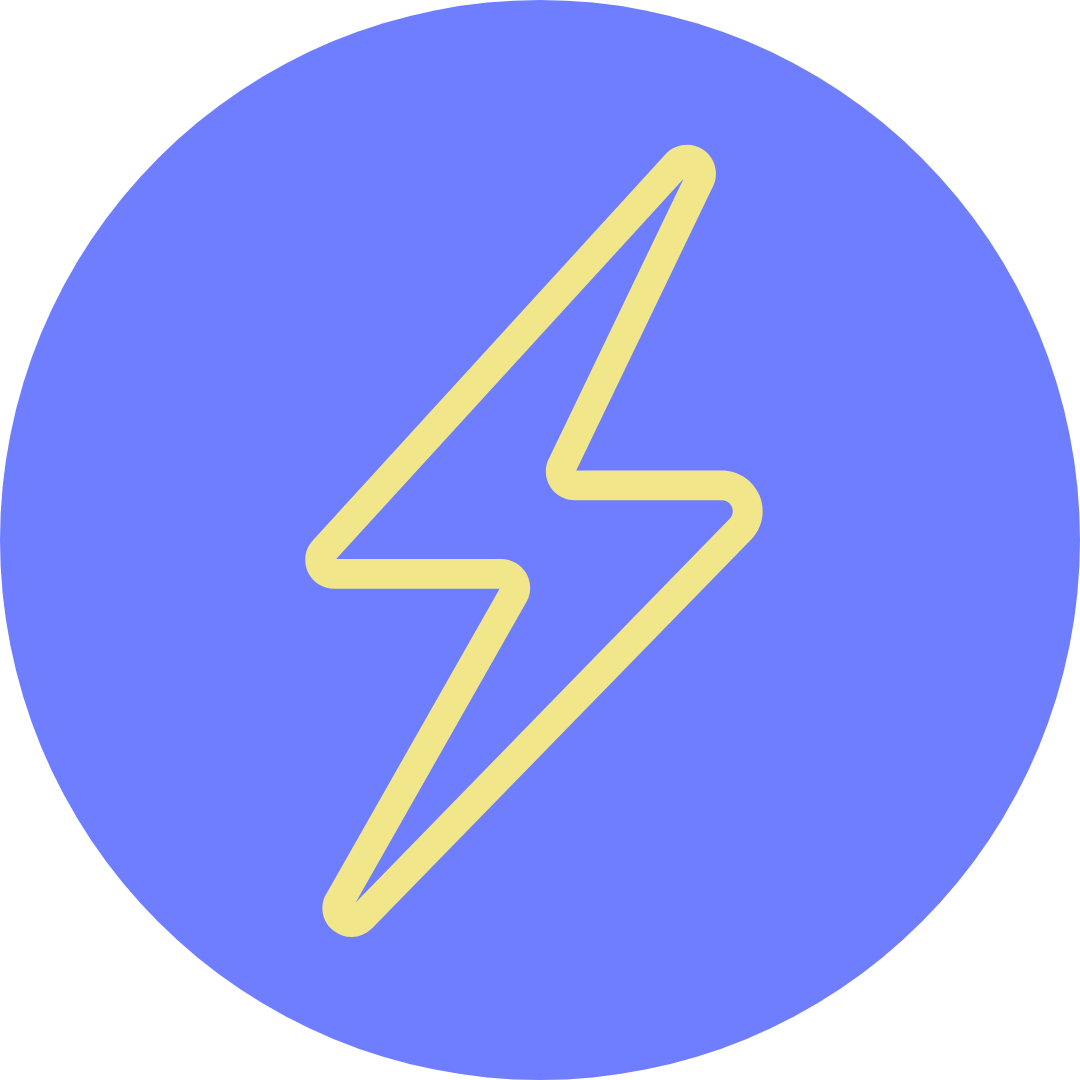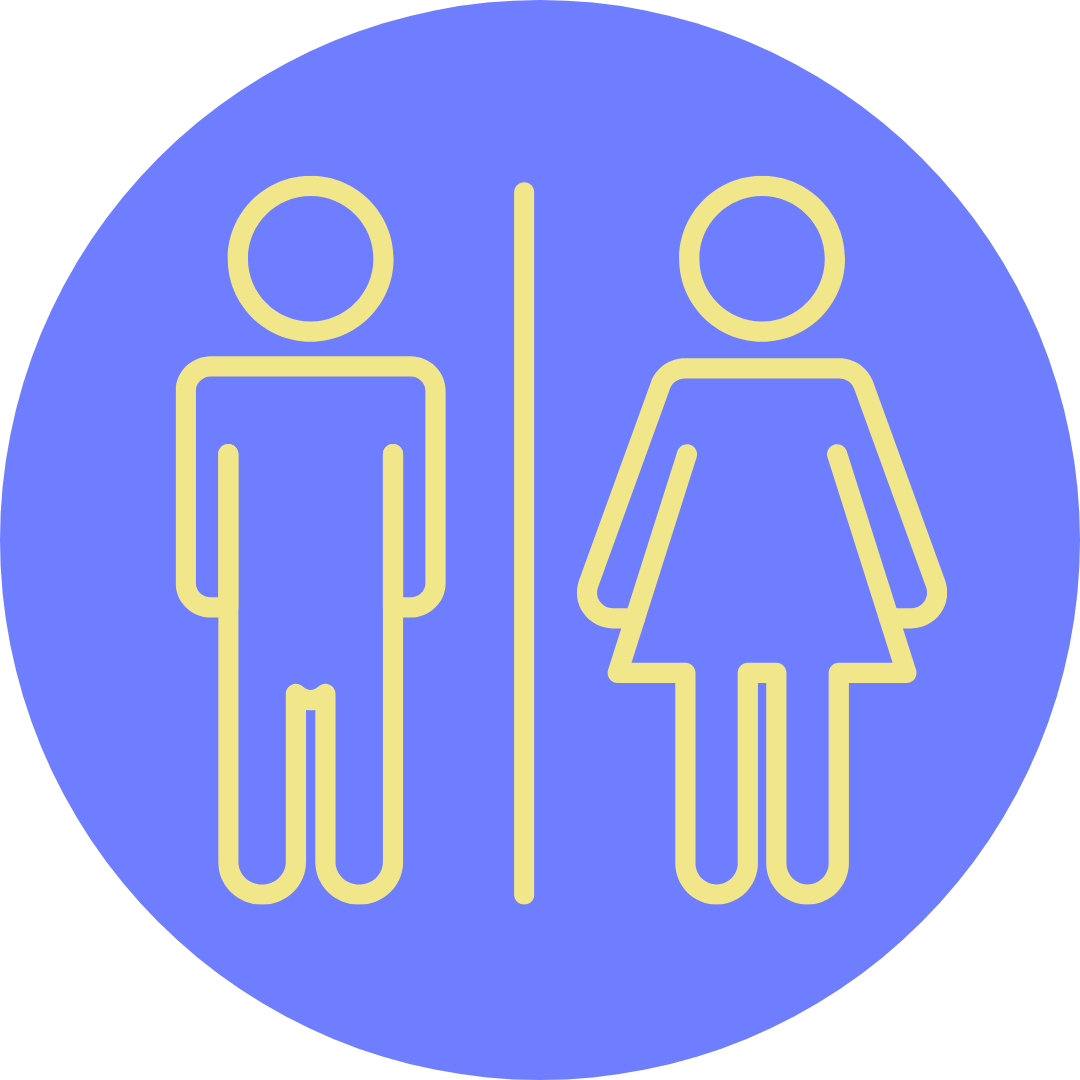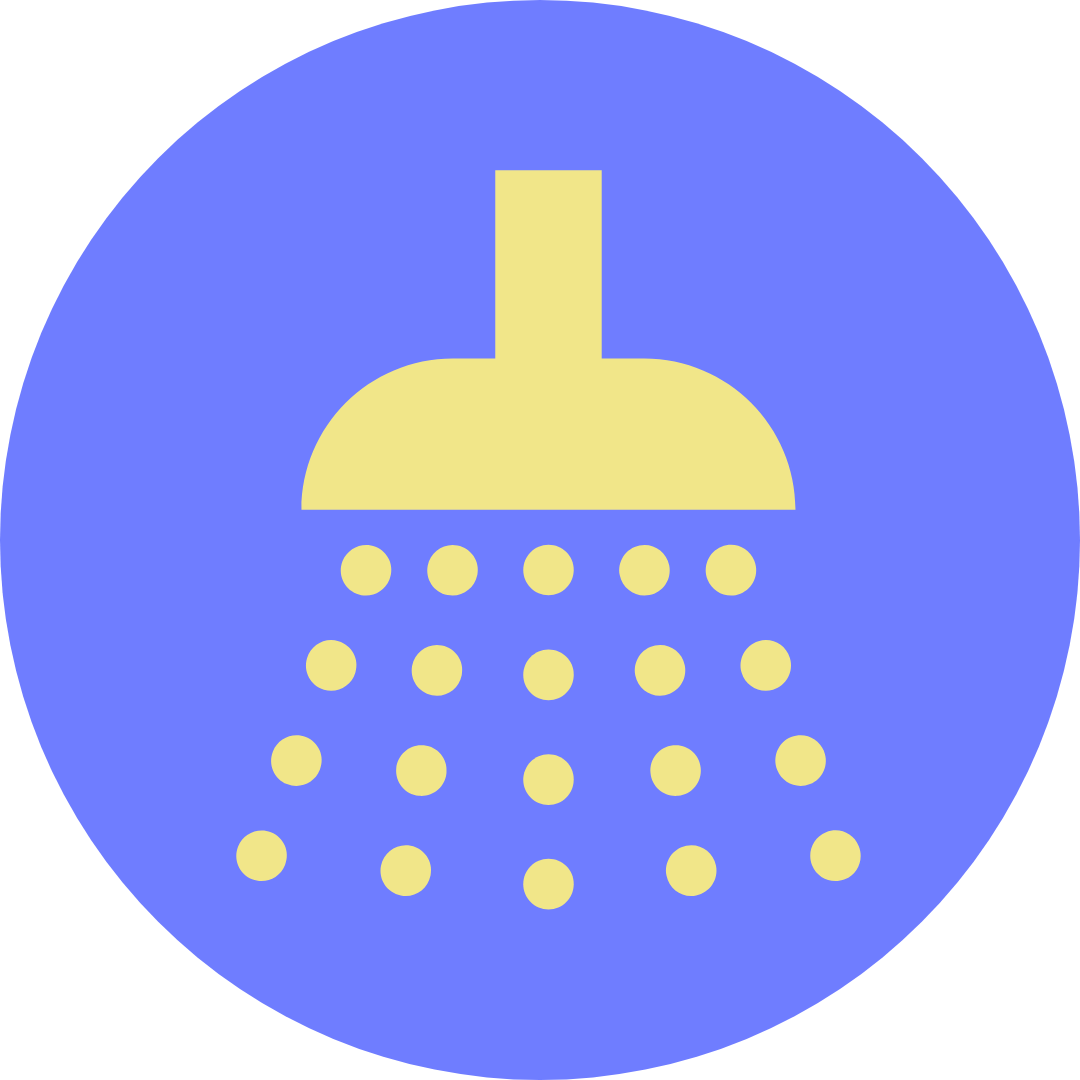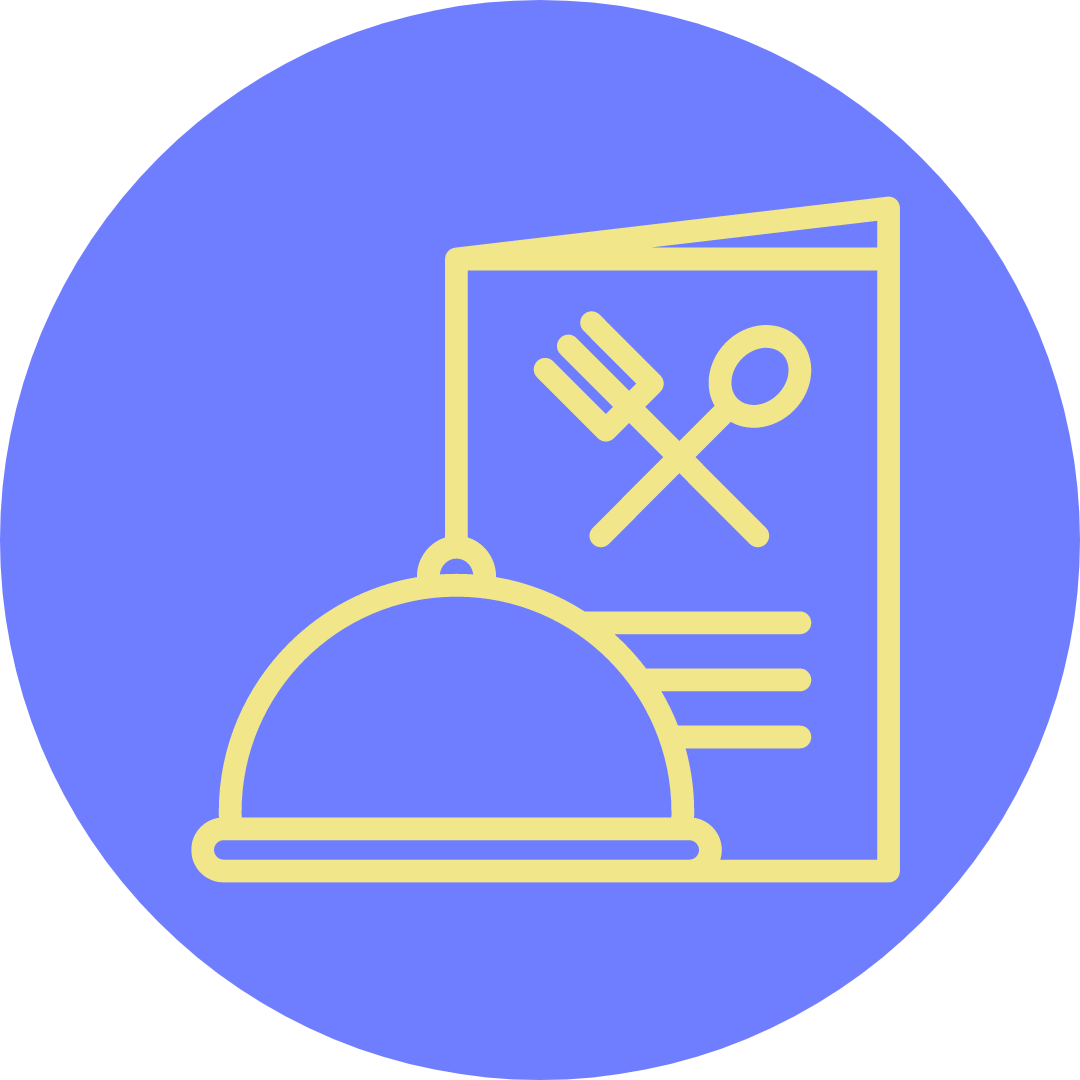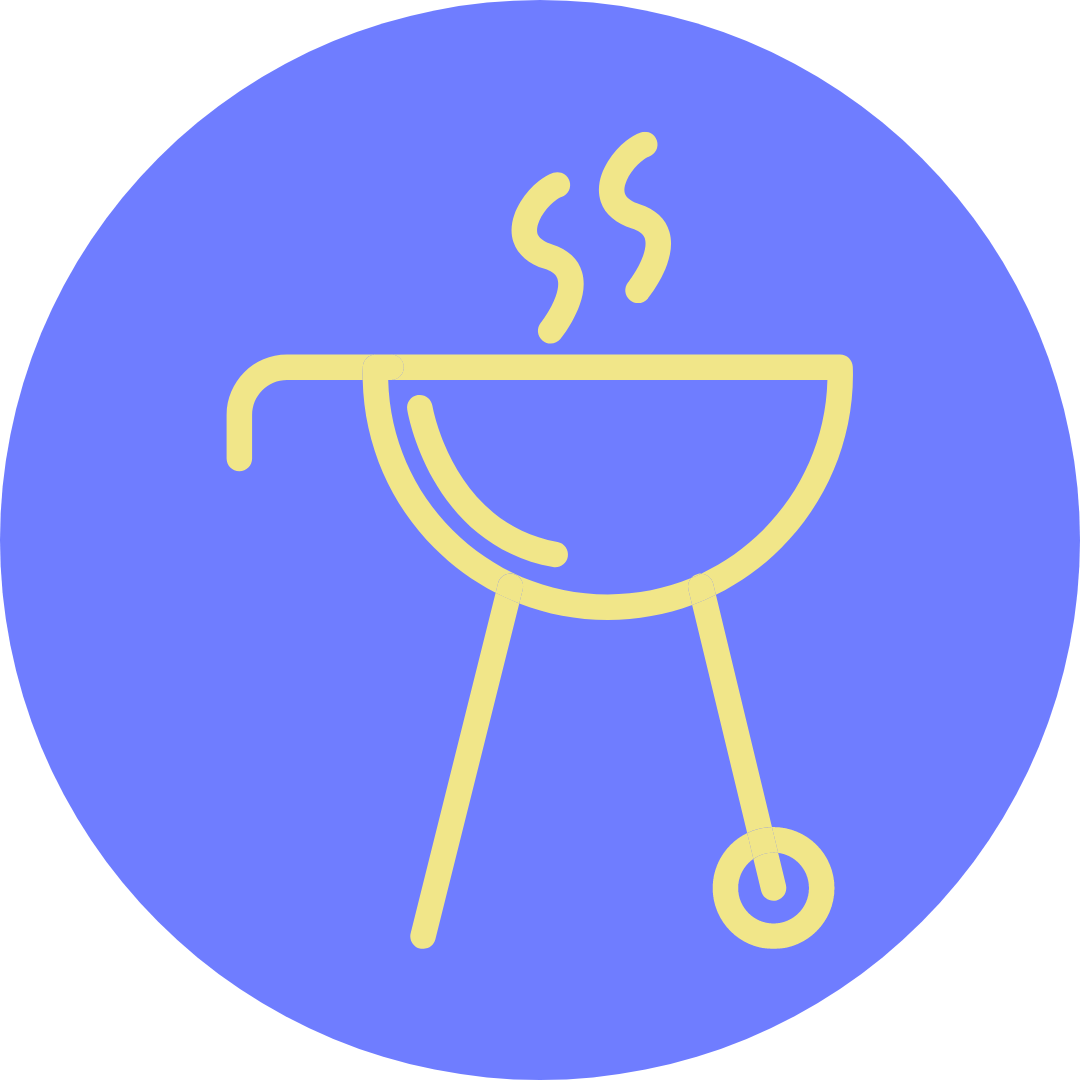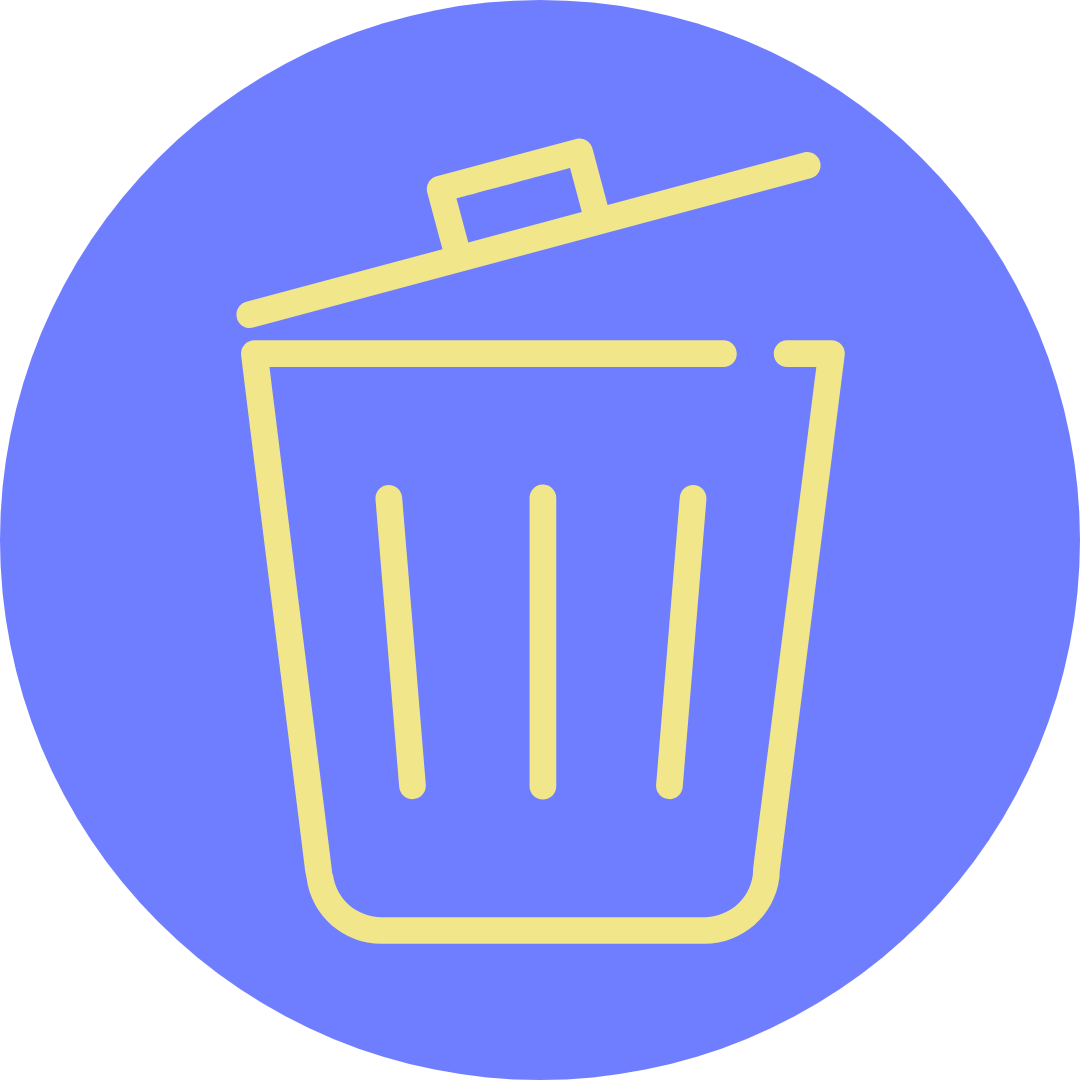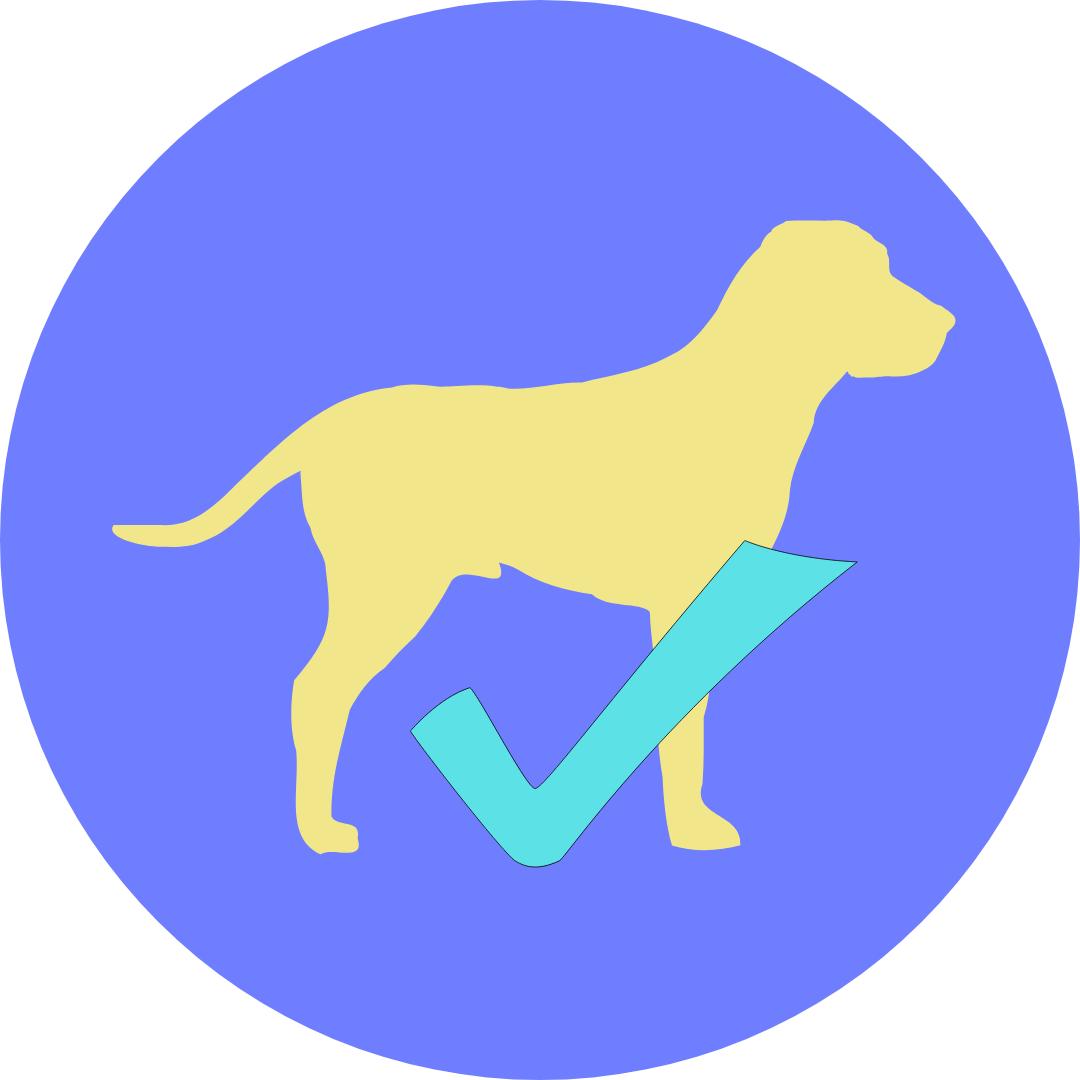 At Hallormsstaðaskógur there are two campsites, Atlavík and Höfðavík. Both campsites have small and large flat areas in between the trees, close to lake Lagarfljót, which according to Icelandic folklore is the home of Lagarfljótsormurinn, a serpentine cousin of the Loch Ness Monster. Next to both campsites, there are beautiful pebble beaches where you can soak up the sun in the middle of summer, giving you the feeling of a Southern European beach.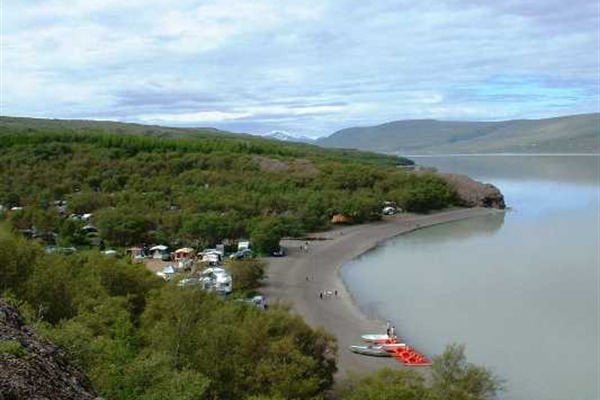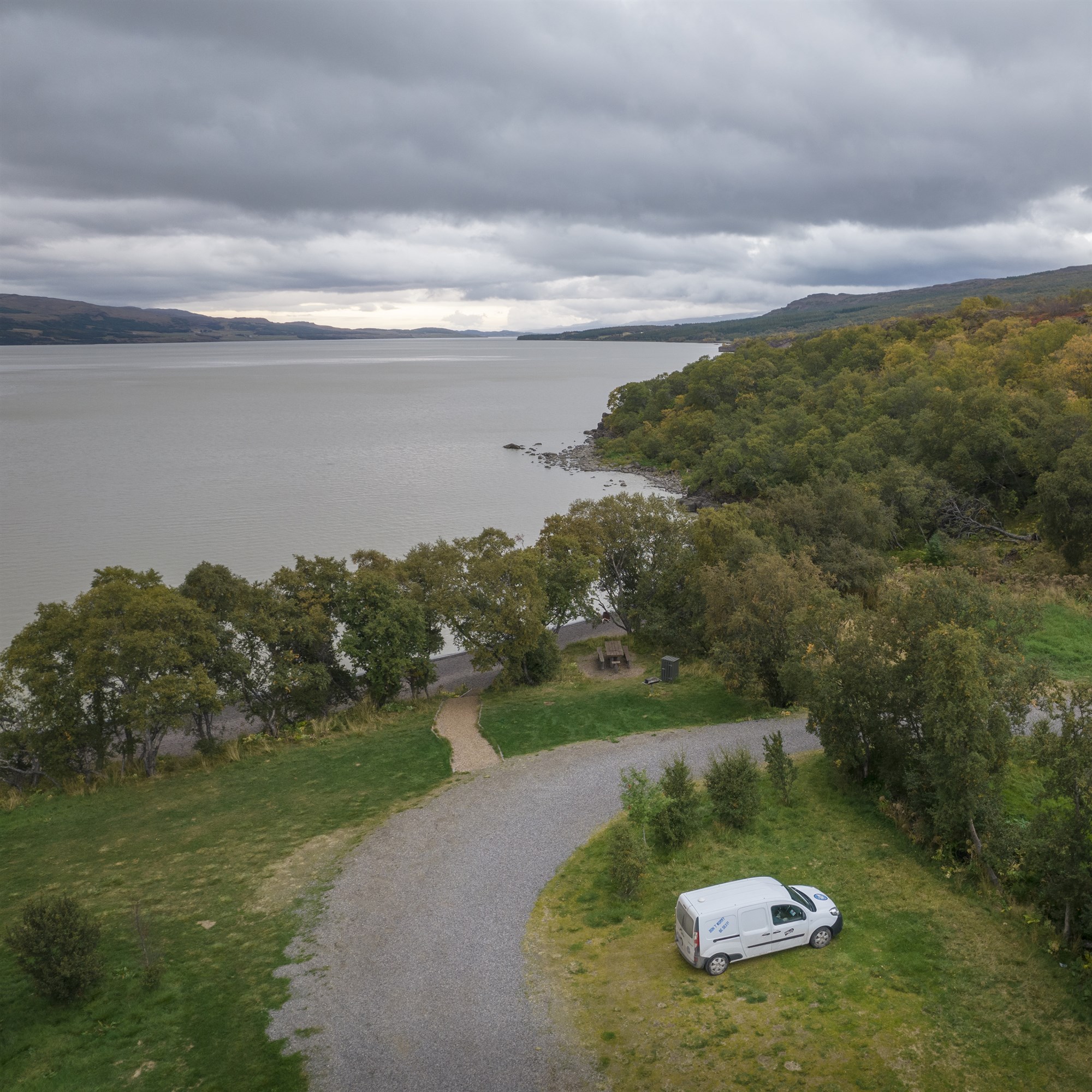 Of the two campsites, Atlavik is the older one, and more basic than Höfðavík.
At Atlavík the facilities on-site offer restrooms with hot and cold water, facilities for dishwashing, outdoor barbeque, picnic benches, and a playground for kids (no electricity outlets).
At Höfðavík the facilities offer restrooms with hot and cold running water, showers, electrical outlets for campervans, picnic tables, outdoor barbeque, and a playground for kids.
The forest is Iceland's largest forest, with about 30 km of marked walking paths with hiking maps available in boxes at the start of each trail (as well as in the reception at Hotel Hallormsstaður). Between the two campsites, there is an Arboretum, comprising a collection of over 80 tree species from various places in the world.
Open: 
Atlavík is open from the beginning of June till the beginning of September
Höfðavík is open from the beginning of May to mid-October
Location: Hallormsstaður, 701 Egilsstaðir
Bakkafjörður Campsite - The quiet campsite 💤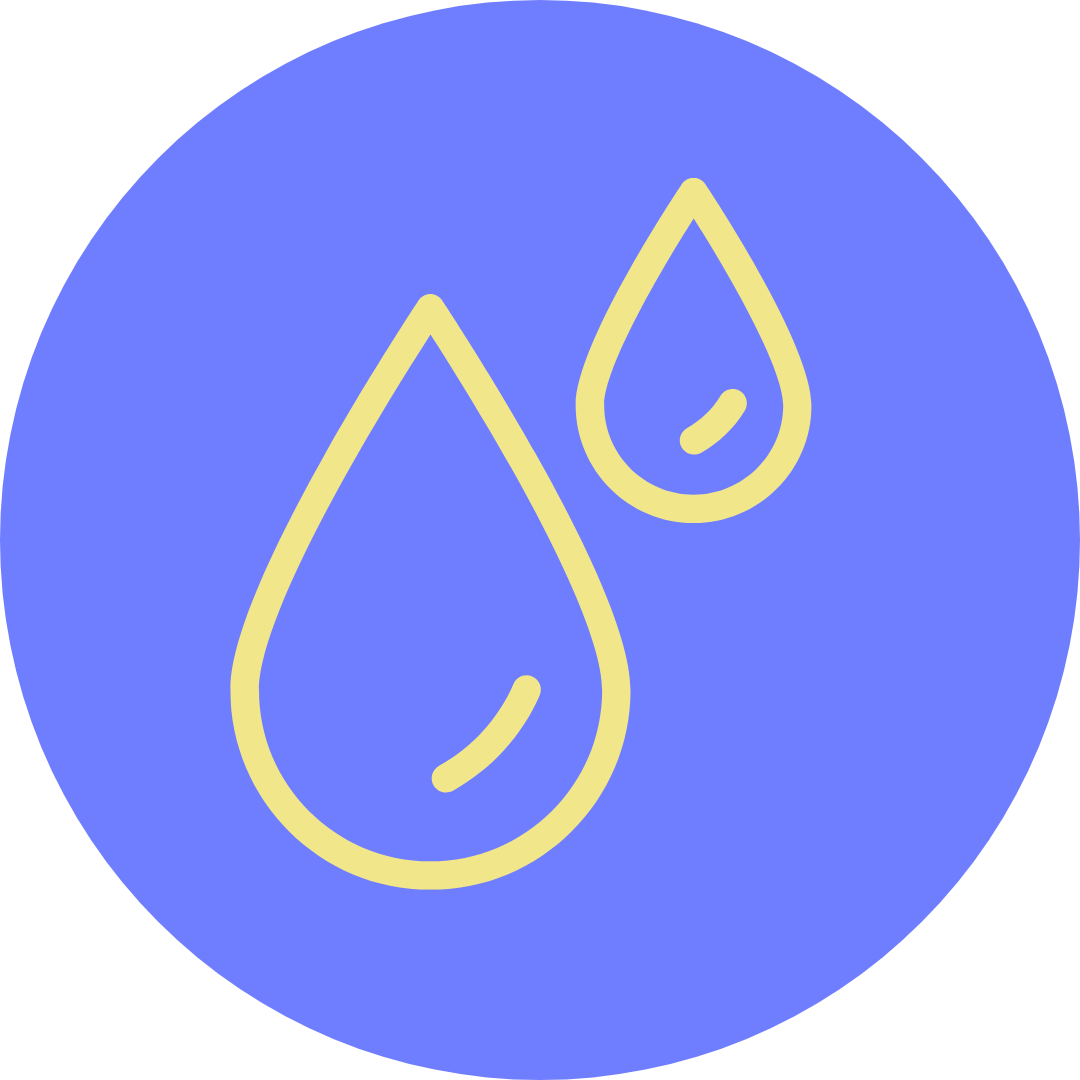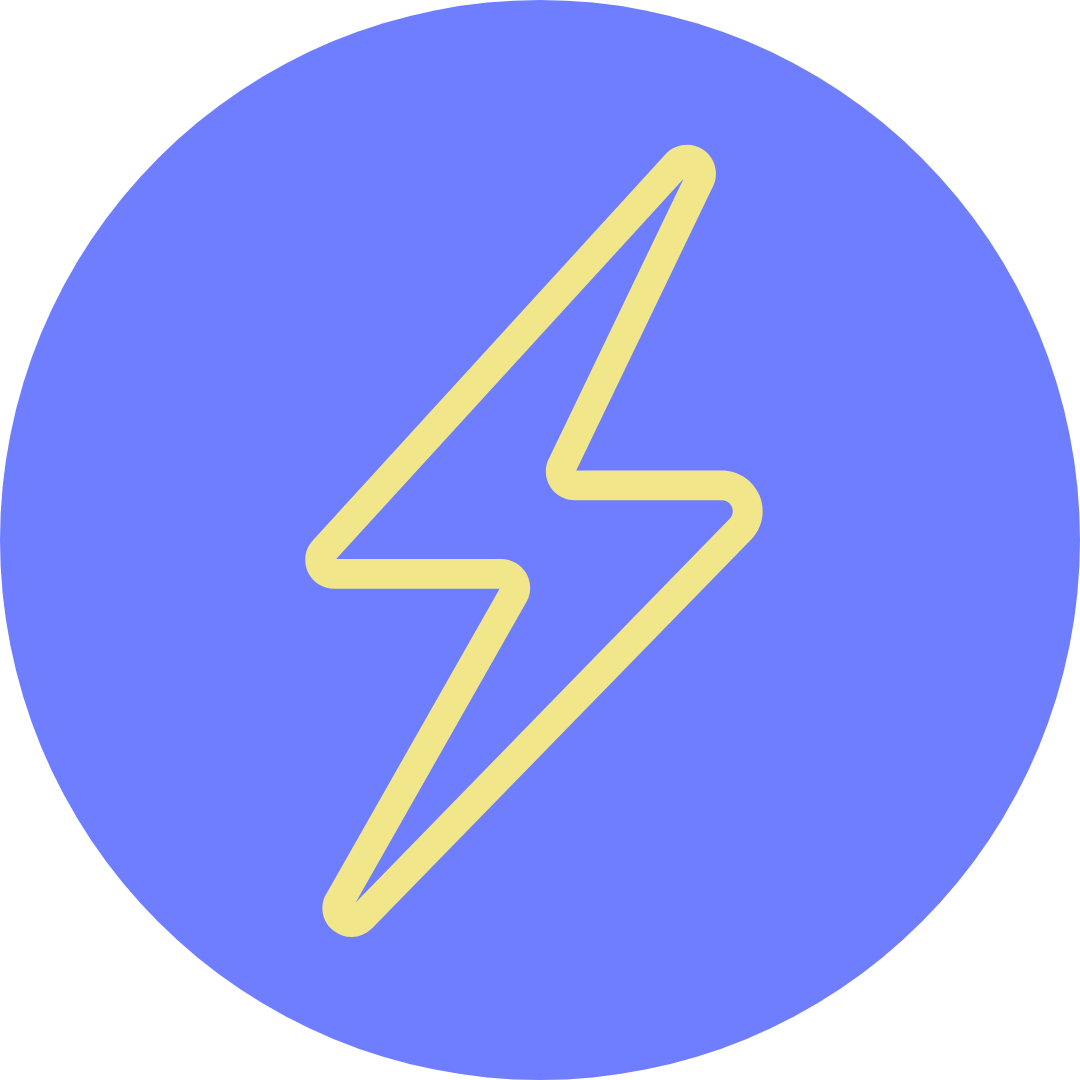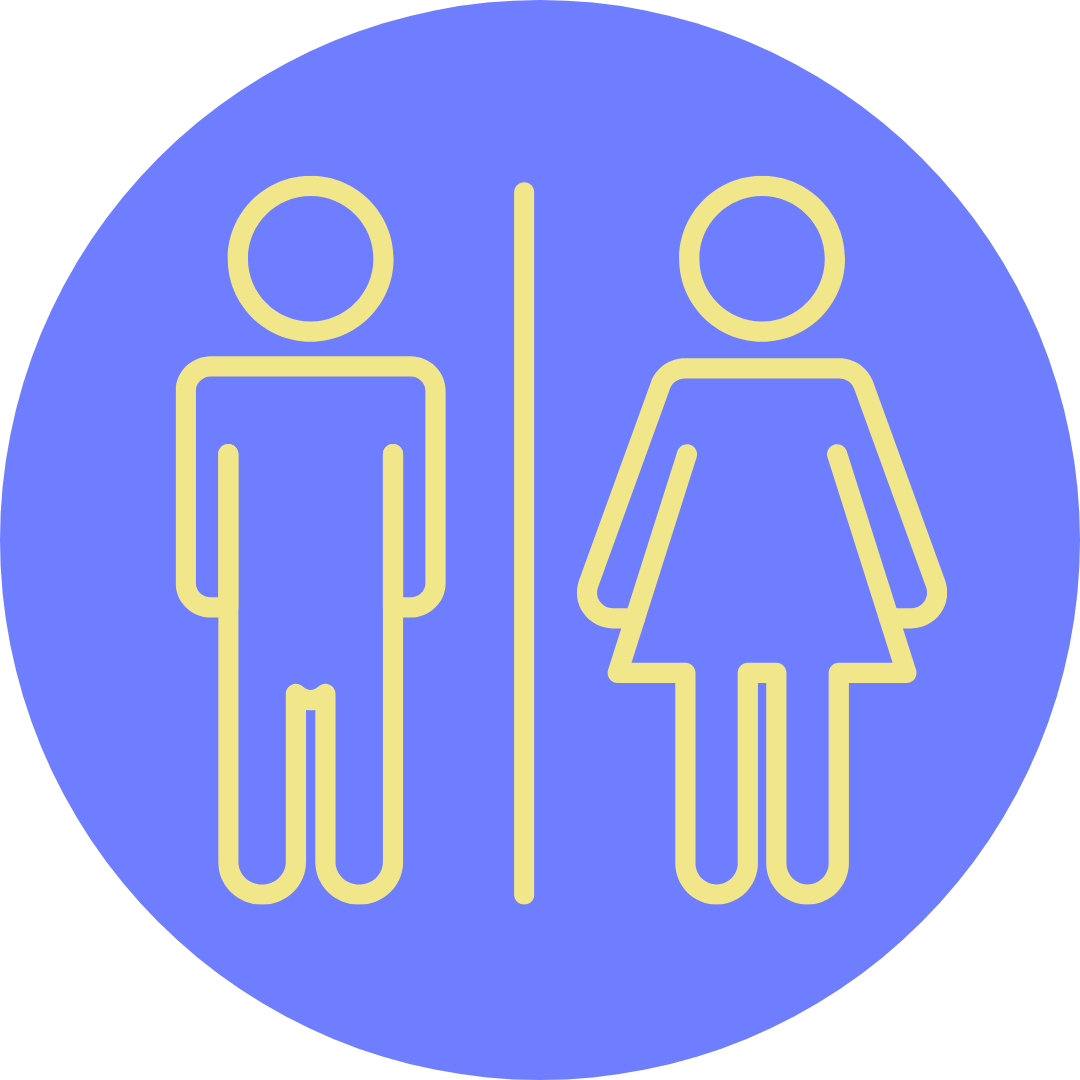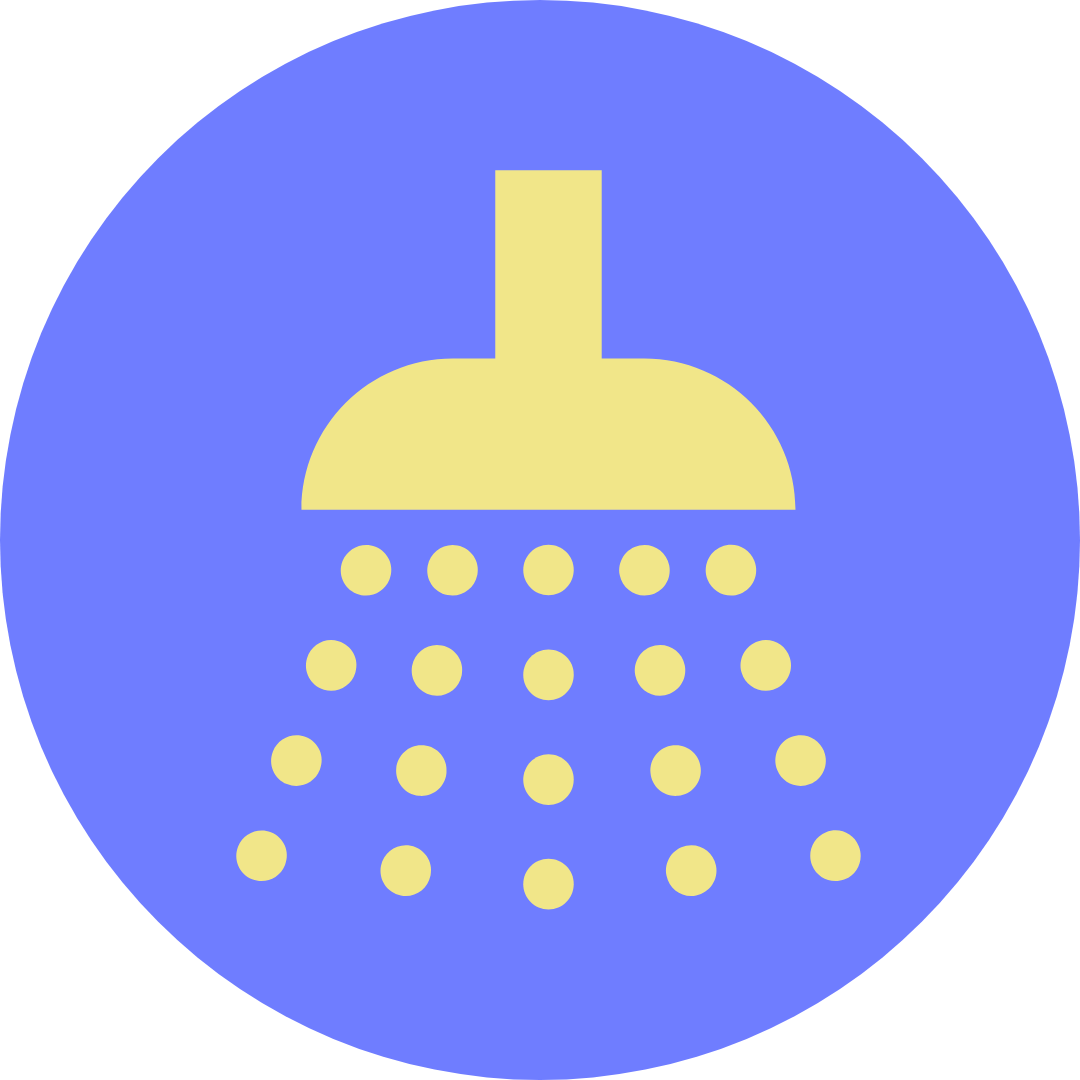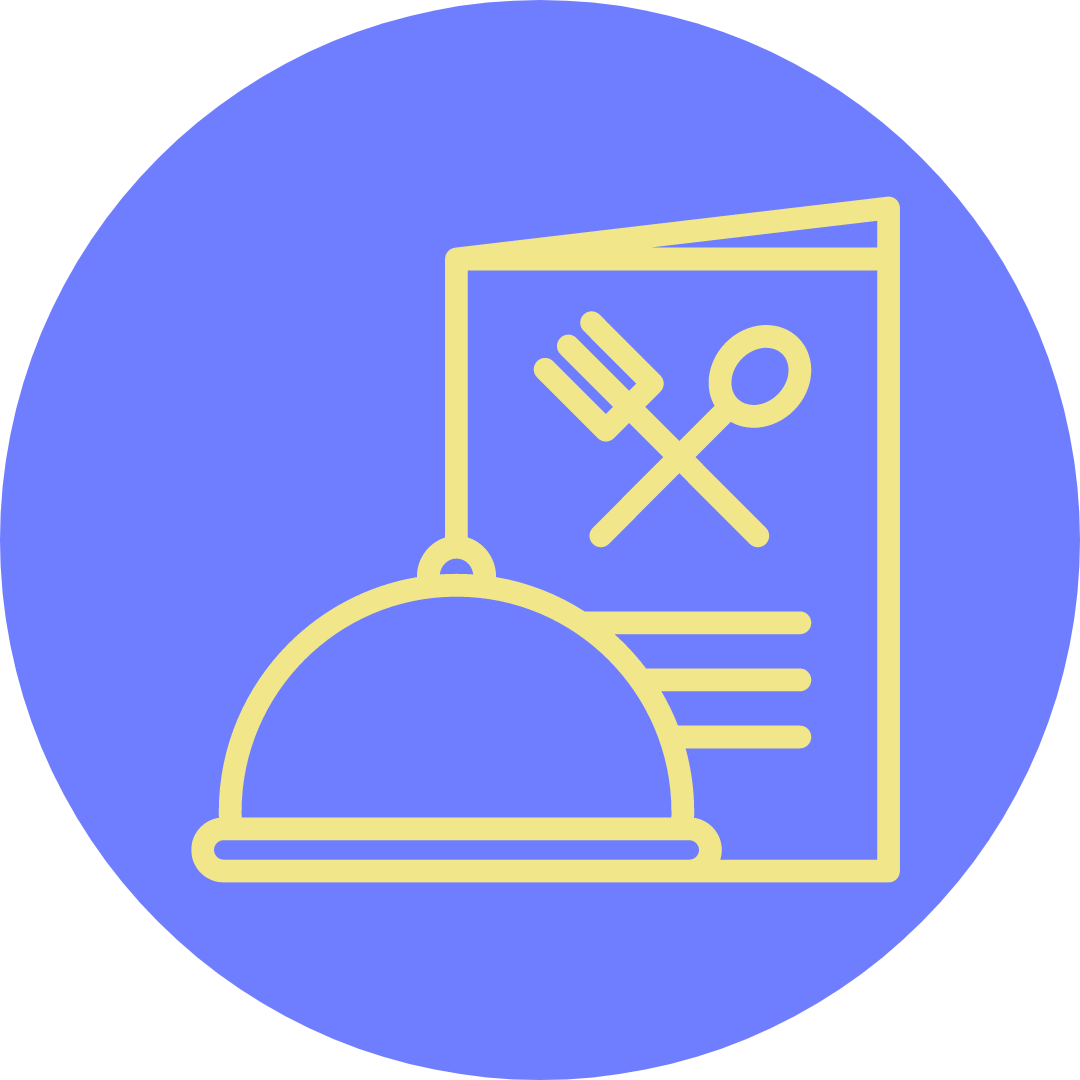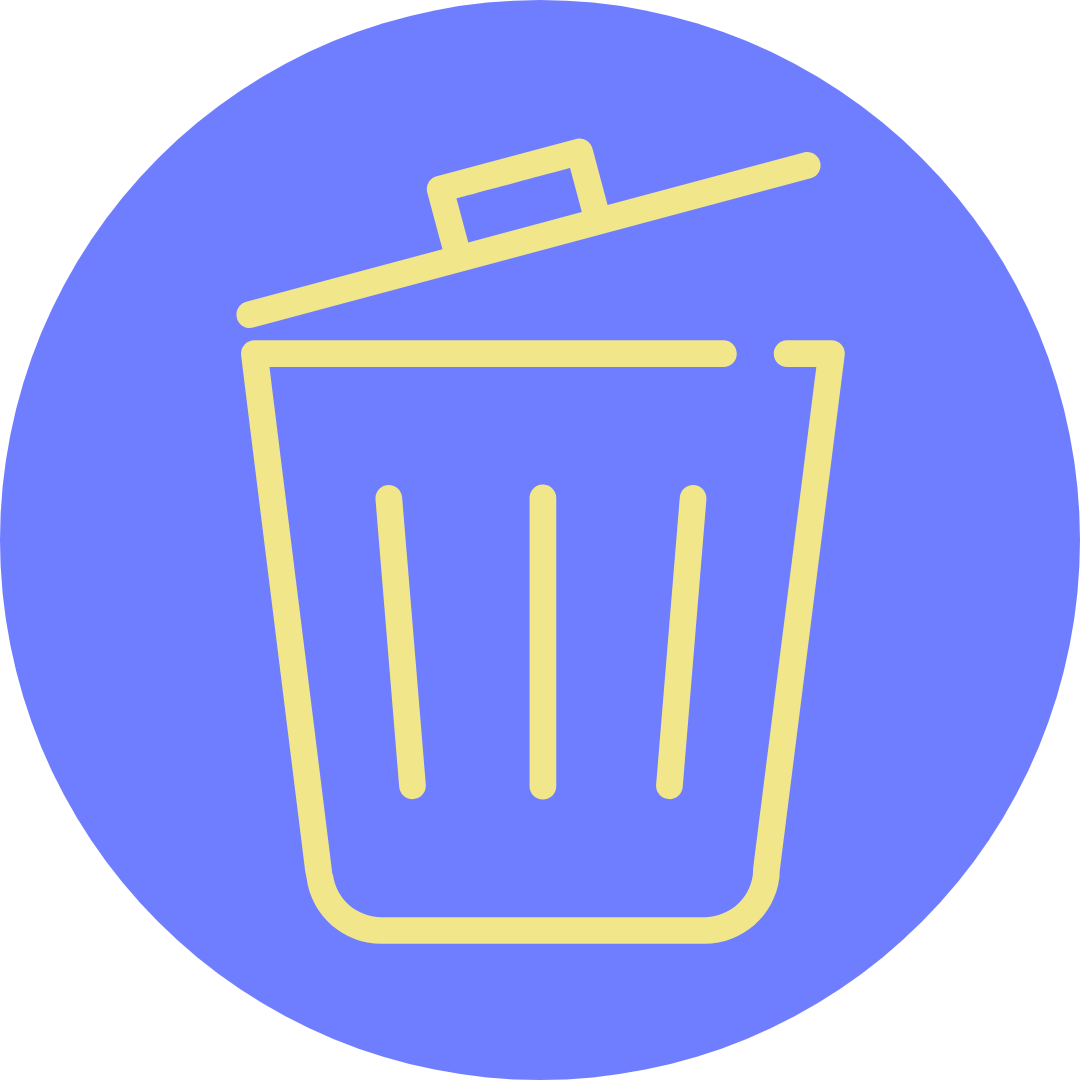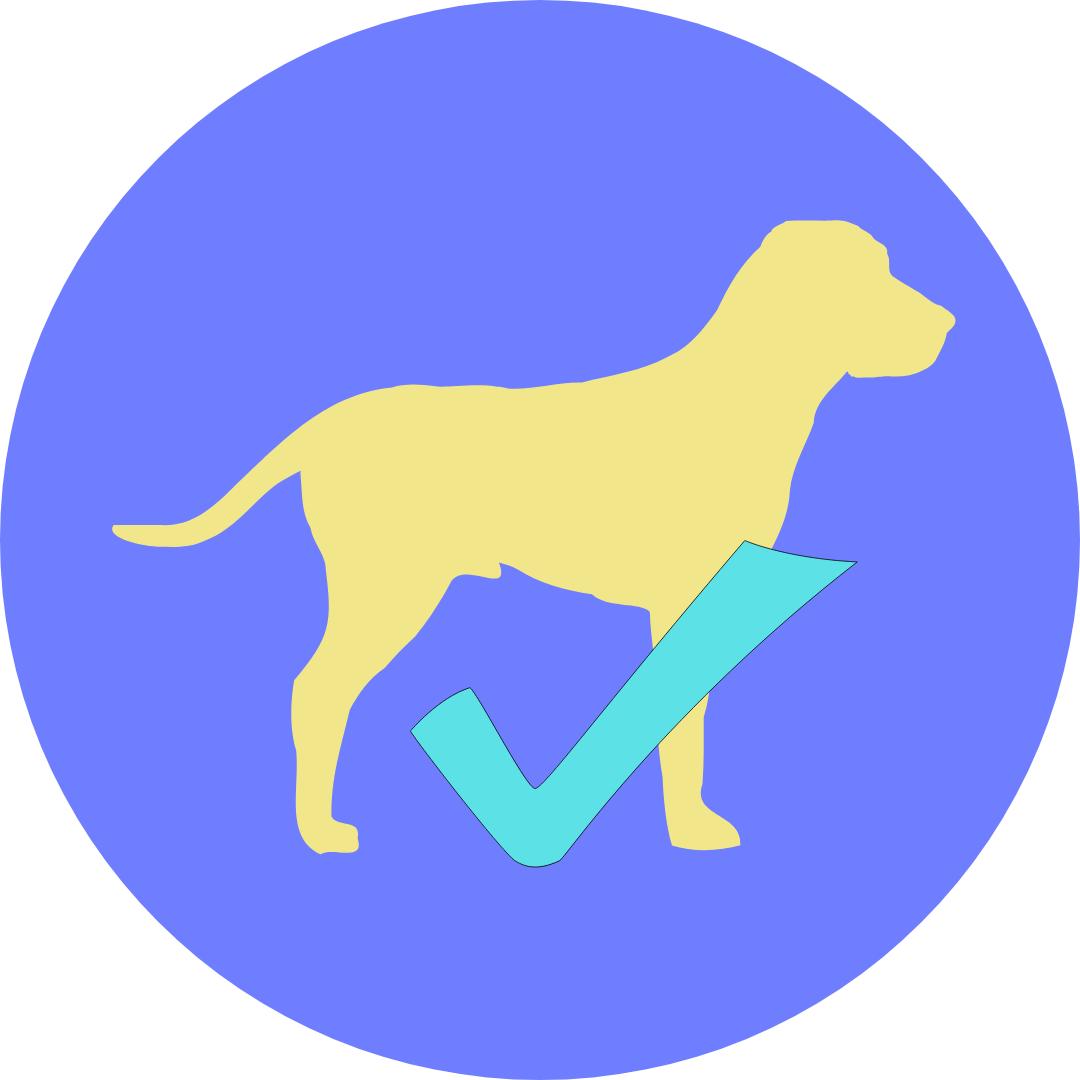 If you are looking for THE quiet campsite in Iceland, where you are guaranteed to get a good night's sleep – the campsite in Bakkafjörður is the right campsite for you as they claim to be the quietest campsite in Iceland.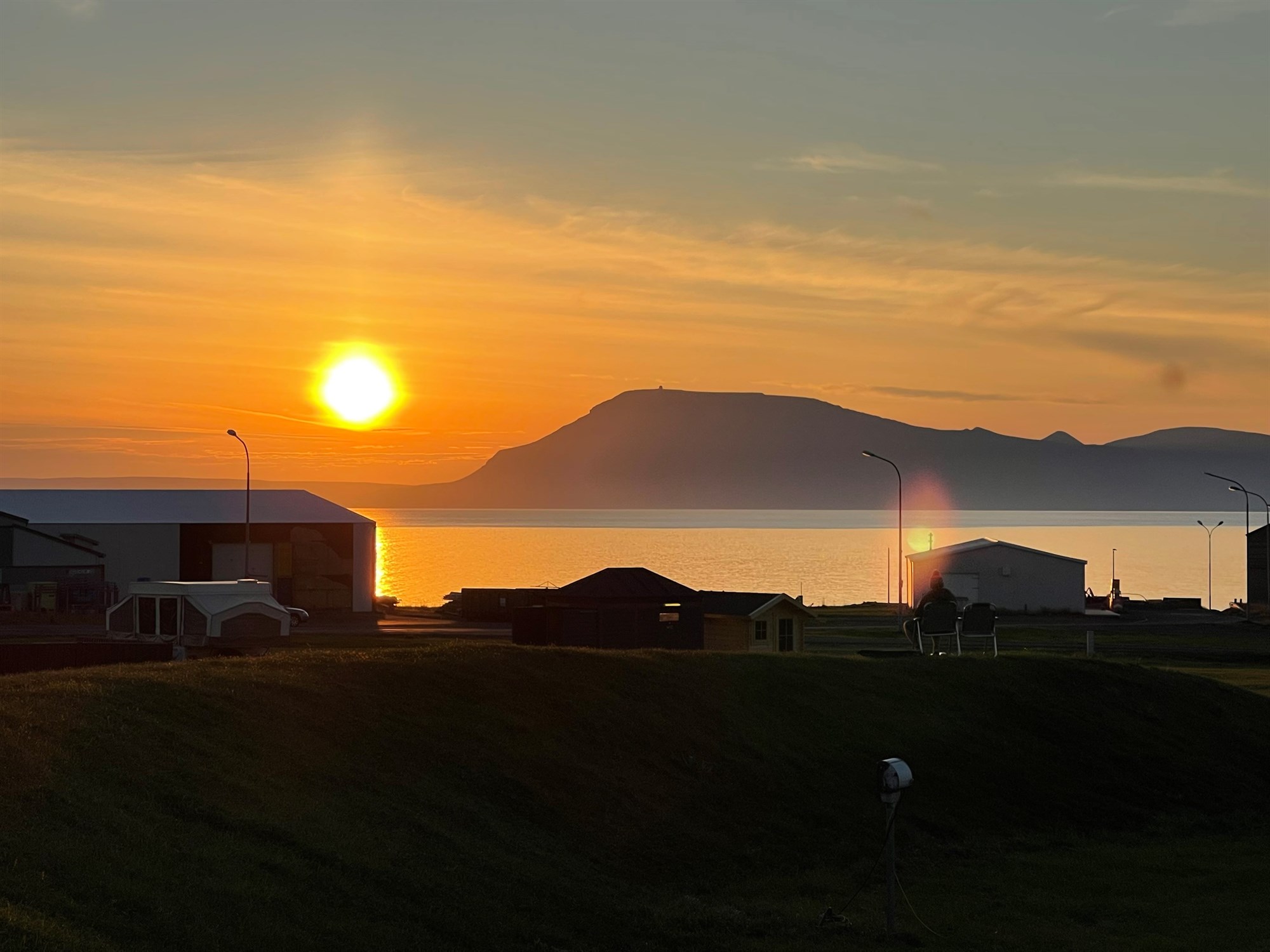 Photo: Bakkafjörður Campground (courtesy of Bakkafjörður Camprground)
Bearing that in mind, you will be frowned upon if you start your day here super early and get up at crack of dawn slamming the doors of your Kuku Camper!
They offer bathroom facilities, showers, an area to wash dishes, electricity, and there is a playground on site.
Close to the campsite, is a restaurant run by the campsite owners that serves amongst other things pizza and French fries.
Open: 1st of June - 15th of September
Location: Skólagata 5, 685 Bakkafjörður
Camp Egilsstaðir - The Happiest Campsite 🤗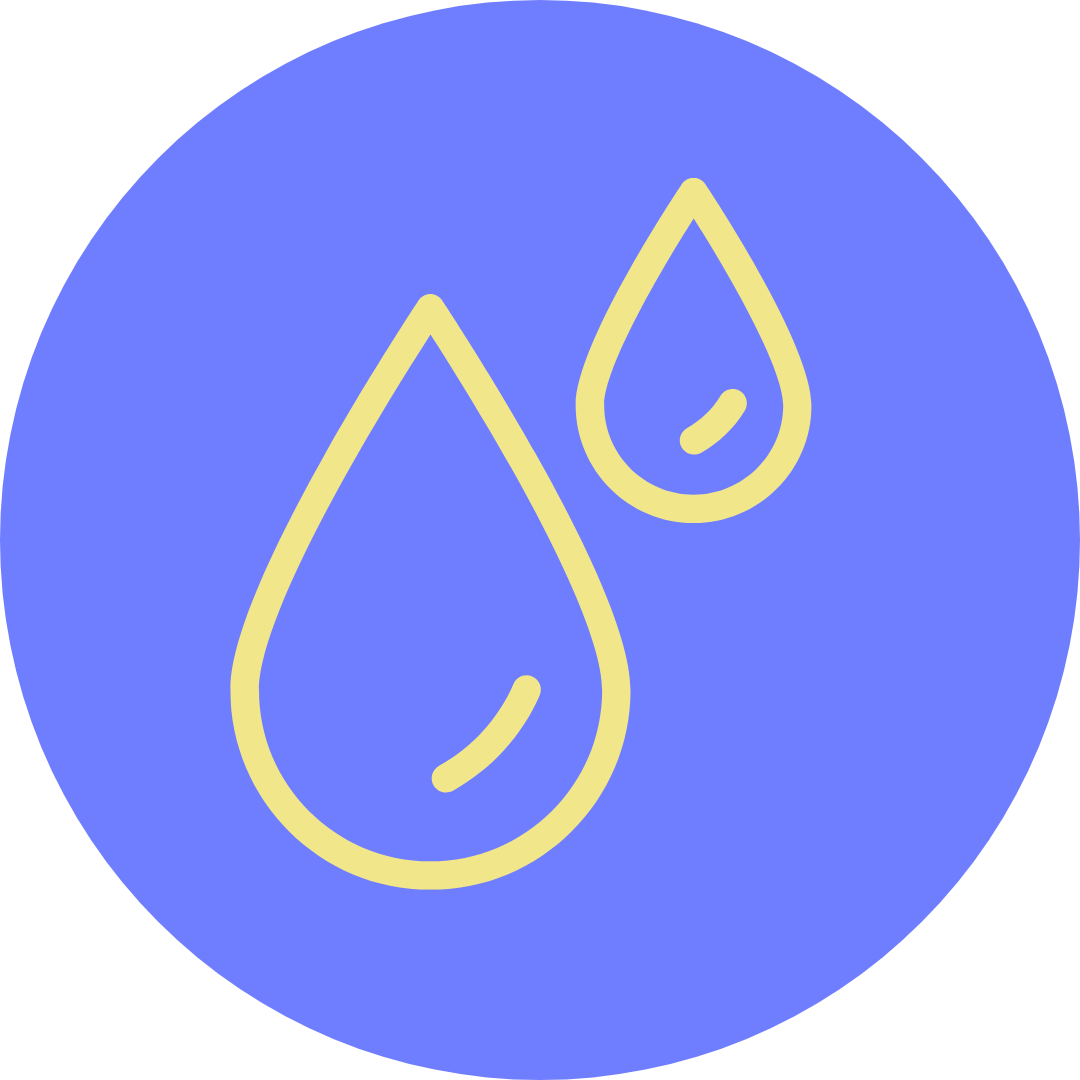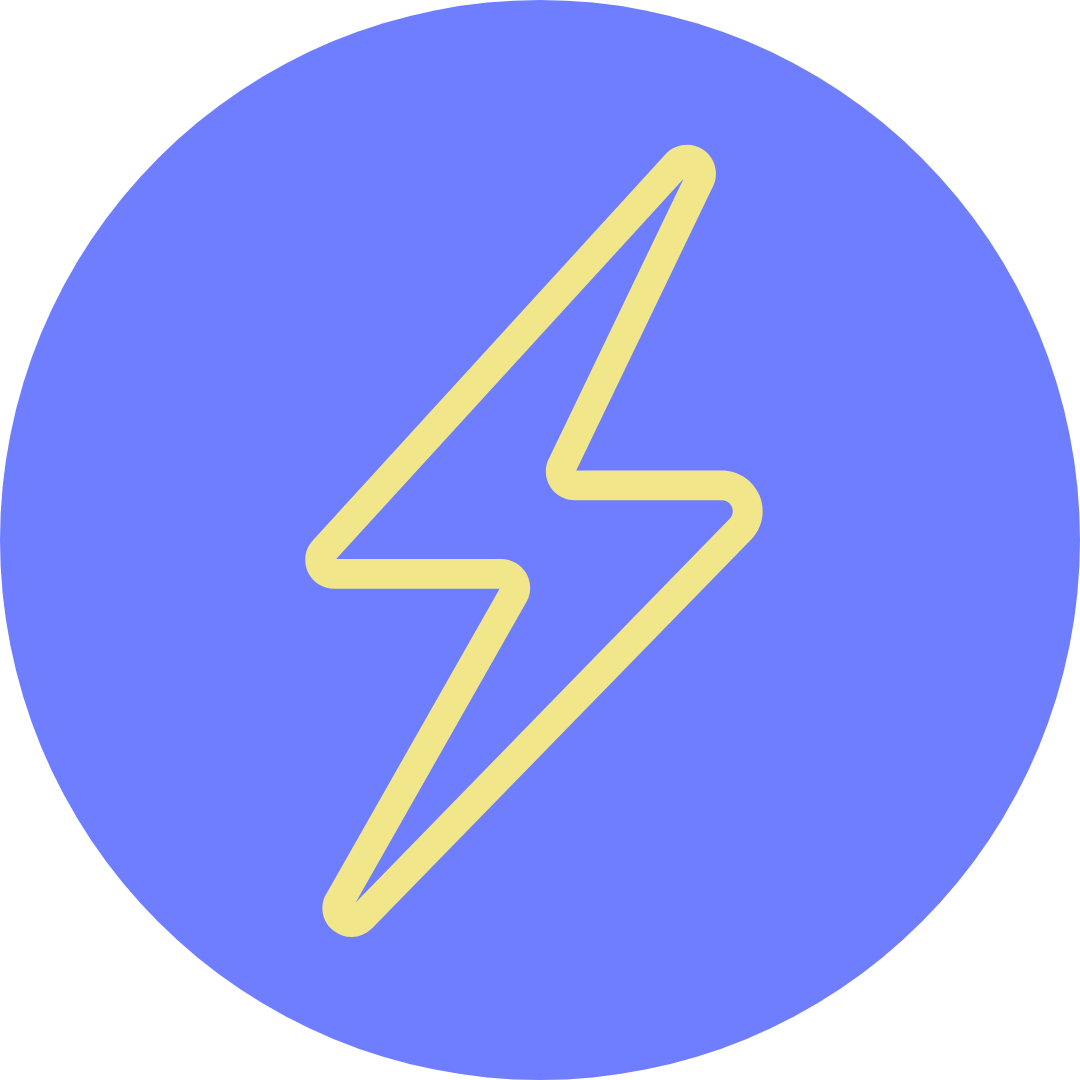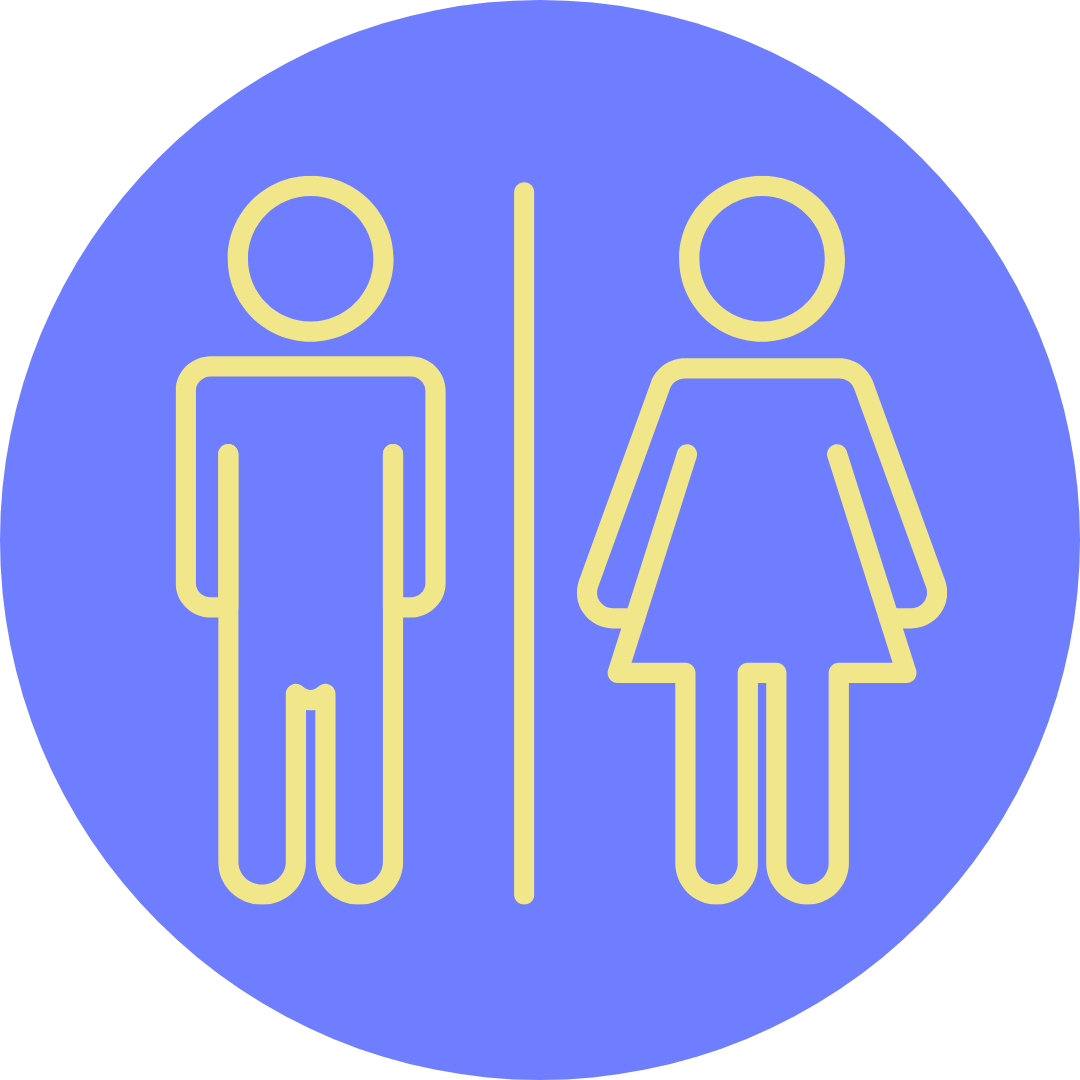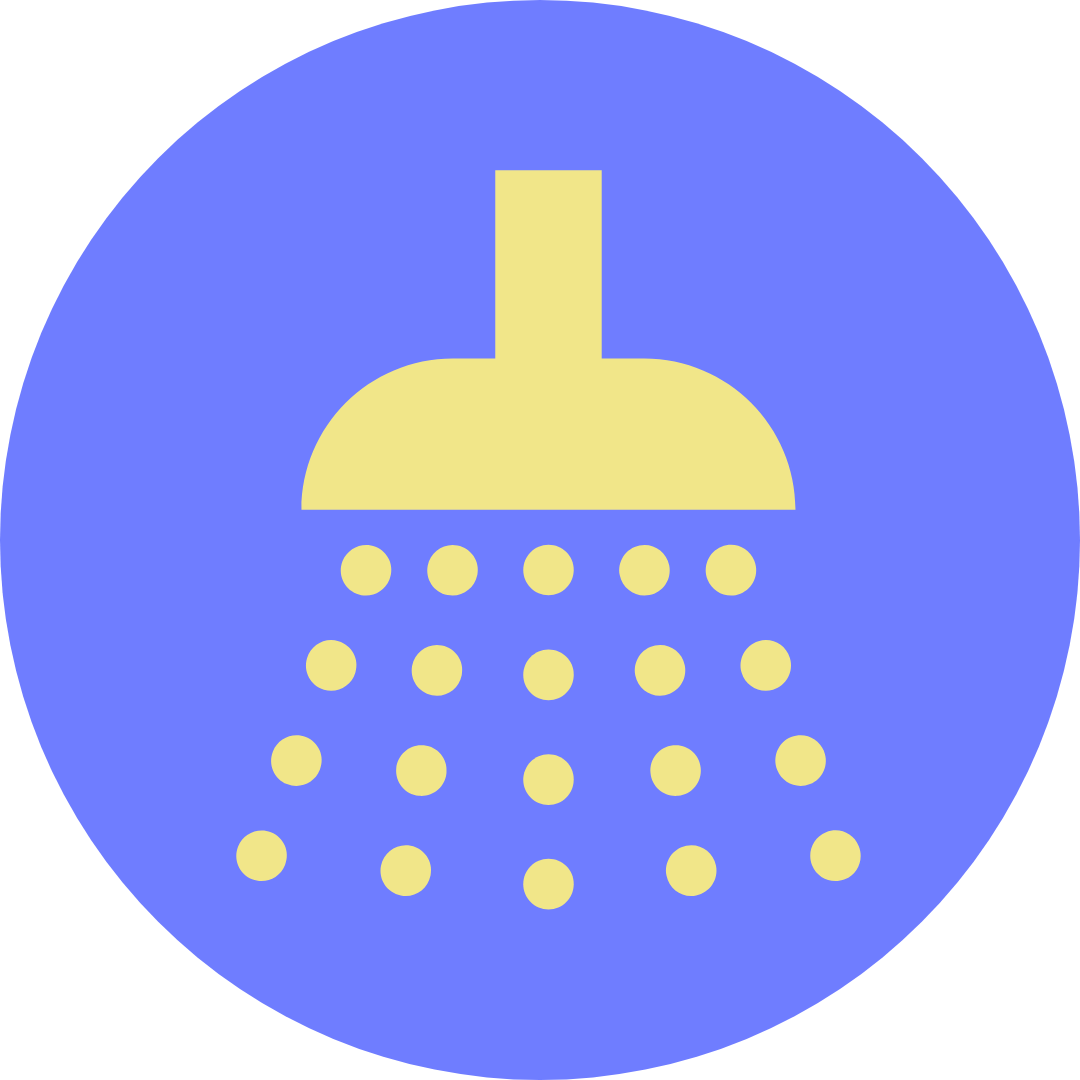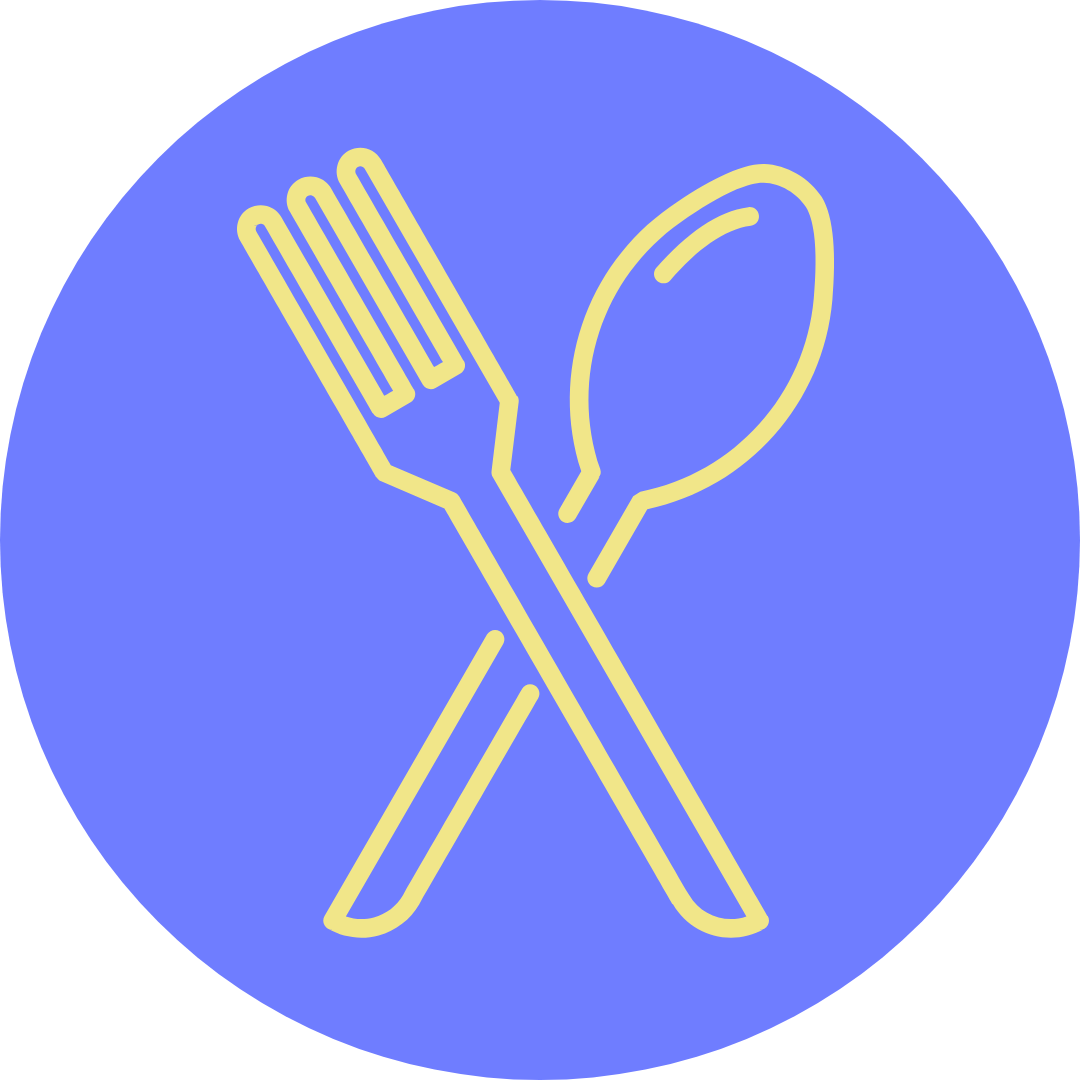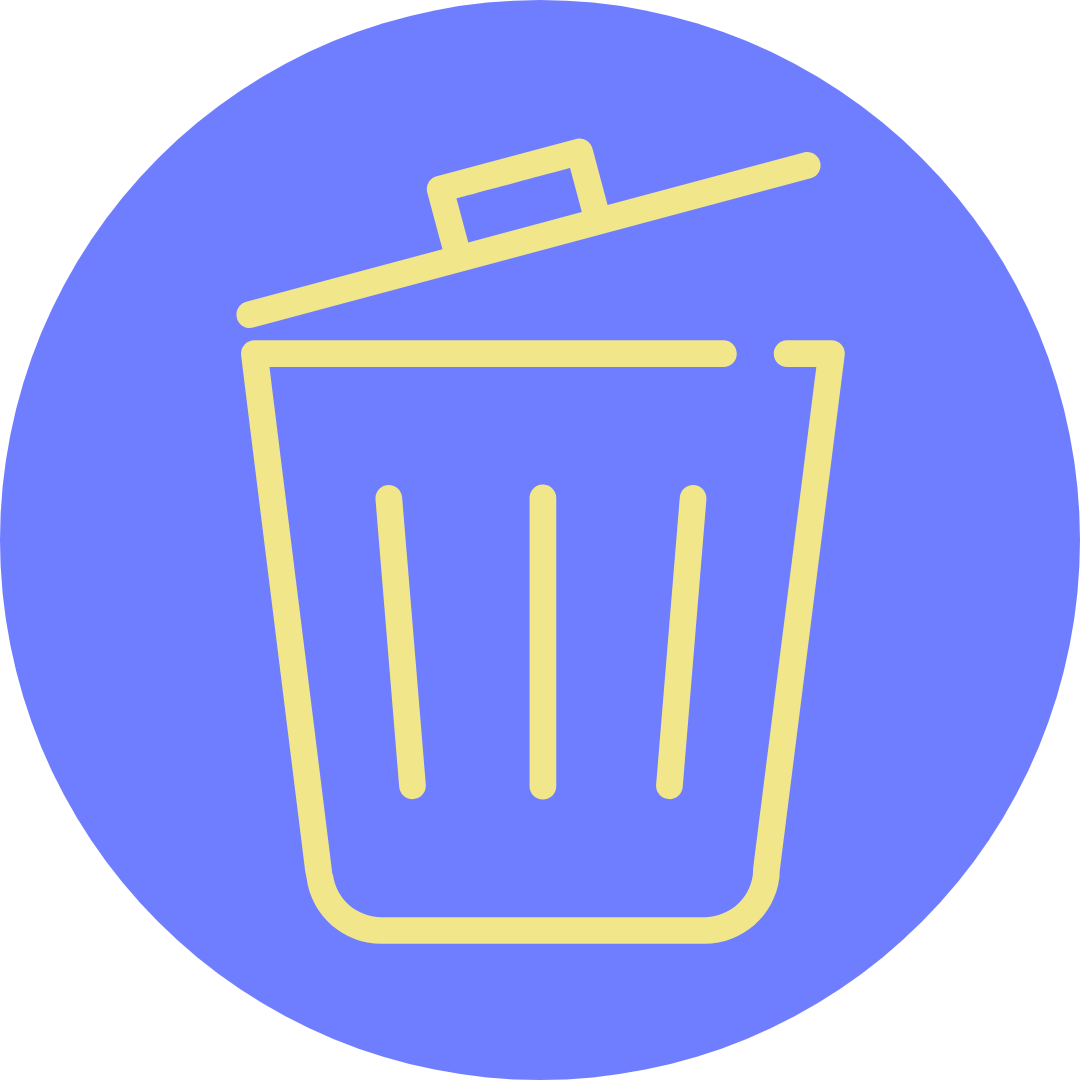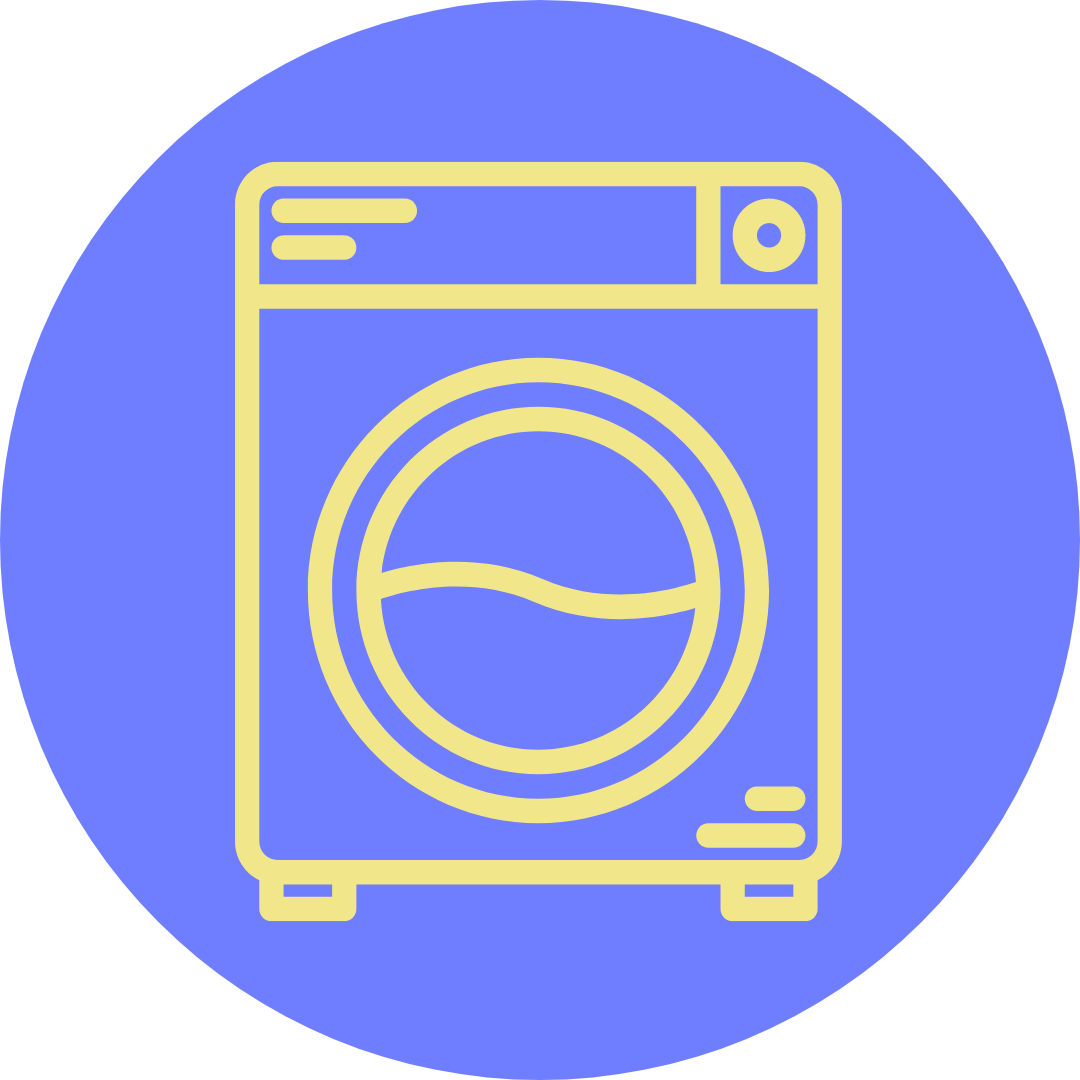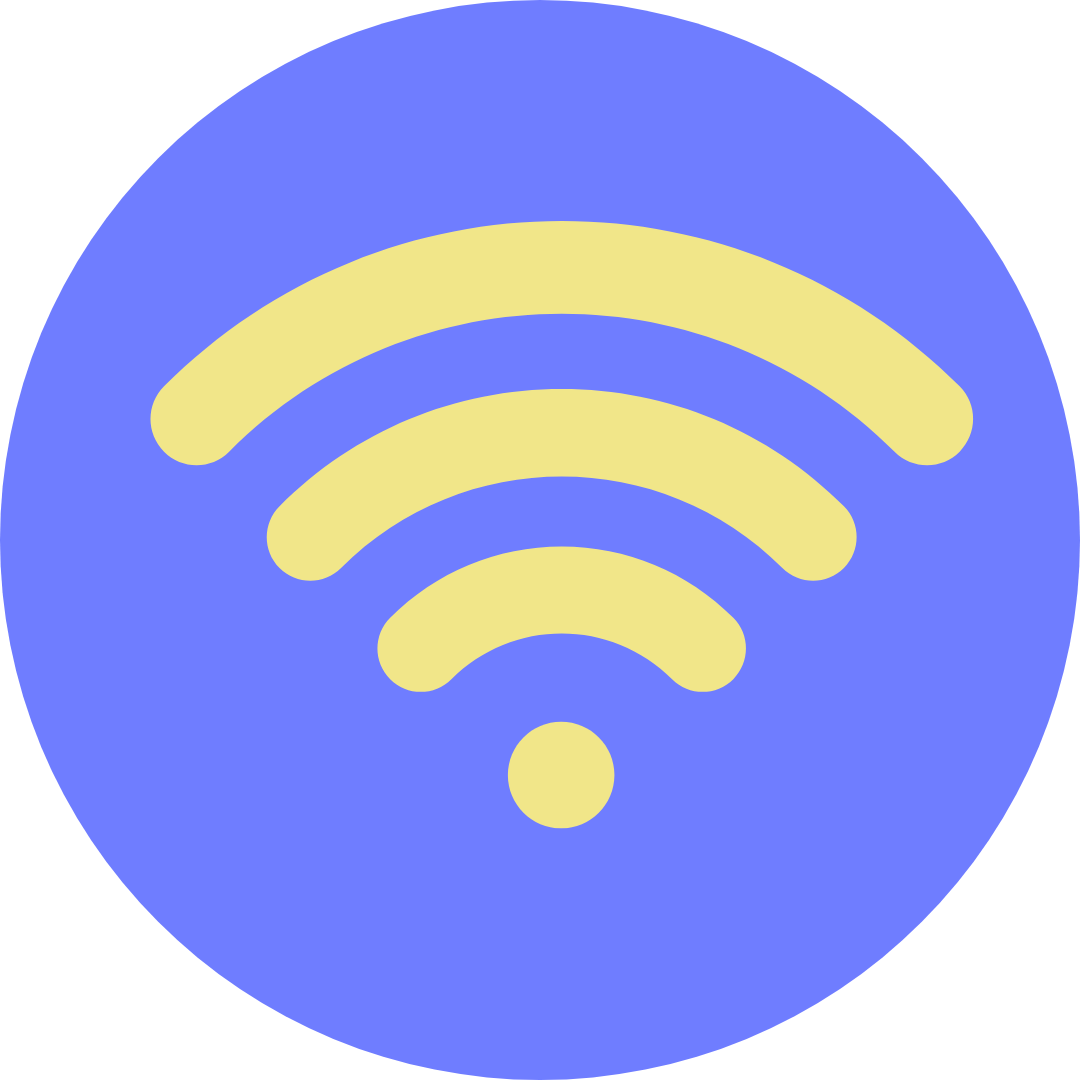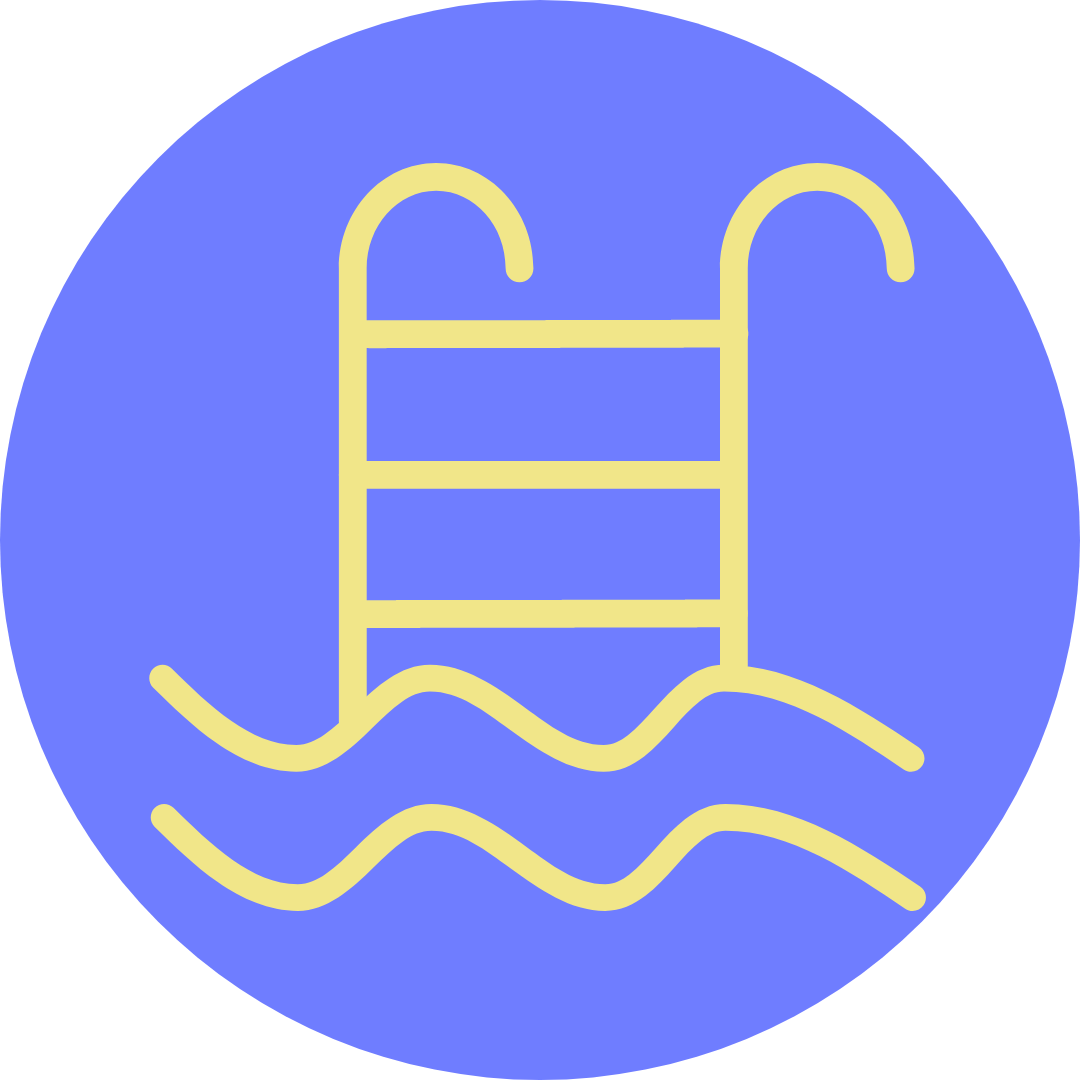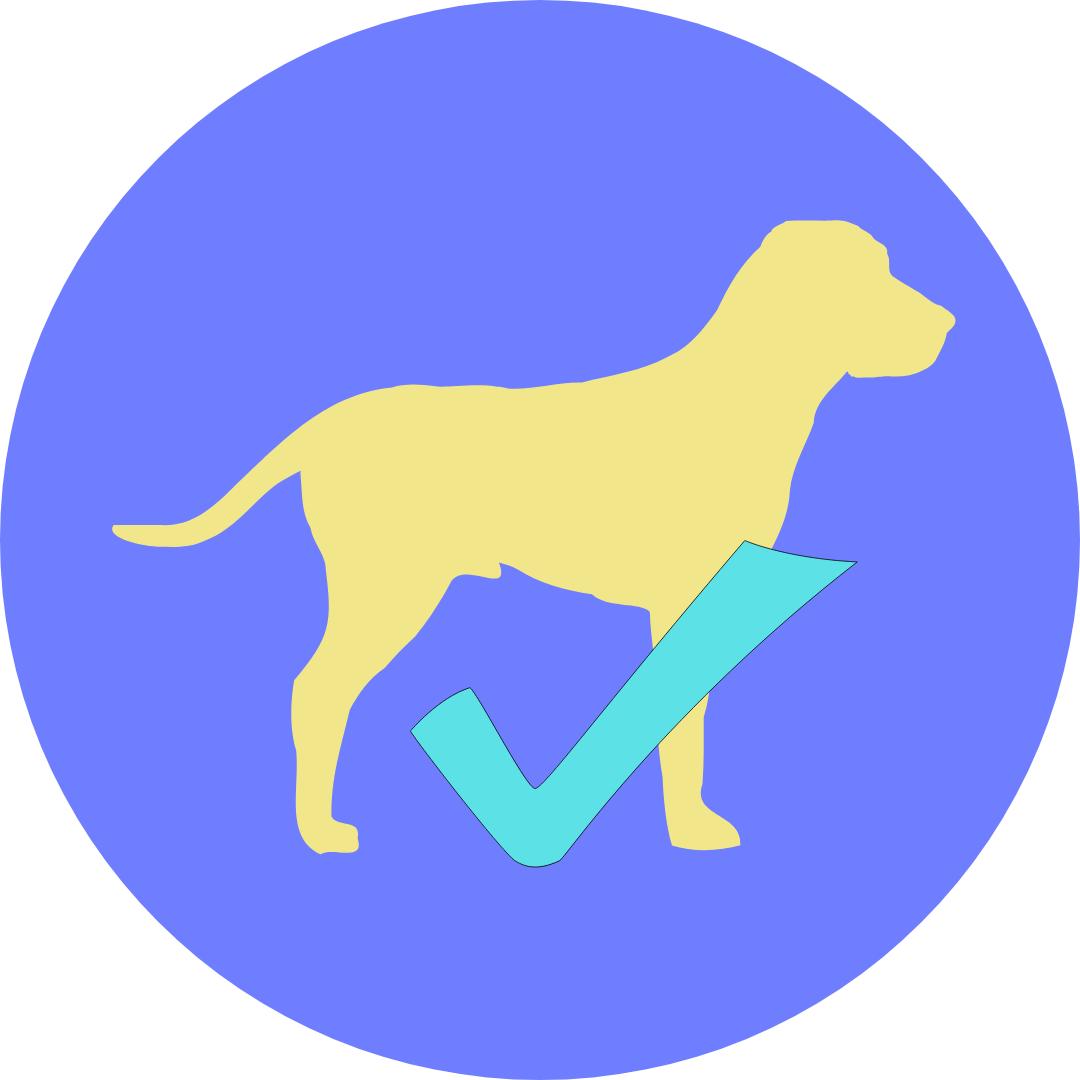 Camp Egilsstaðir claims to be "possibly the happiest campground in Iceland", we at KuKu Campers can agree, as you will have 24/7 access to most of the campsite's facilities, and if that does not make you happy – we do not know what will.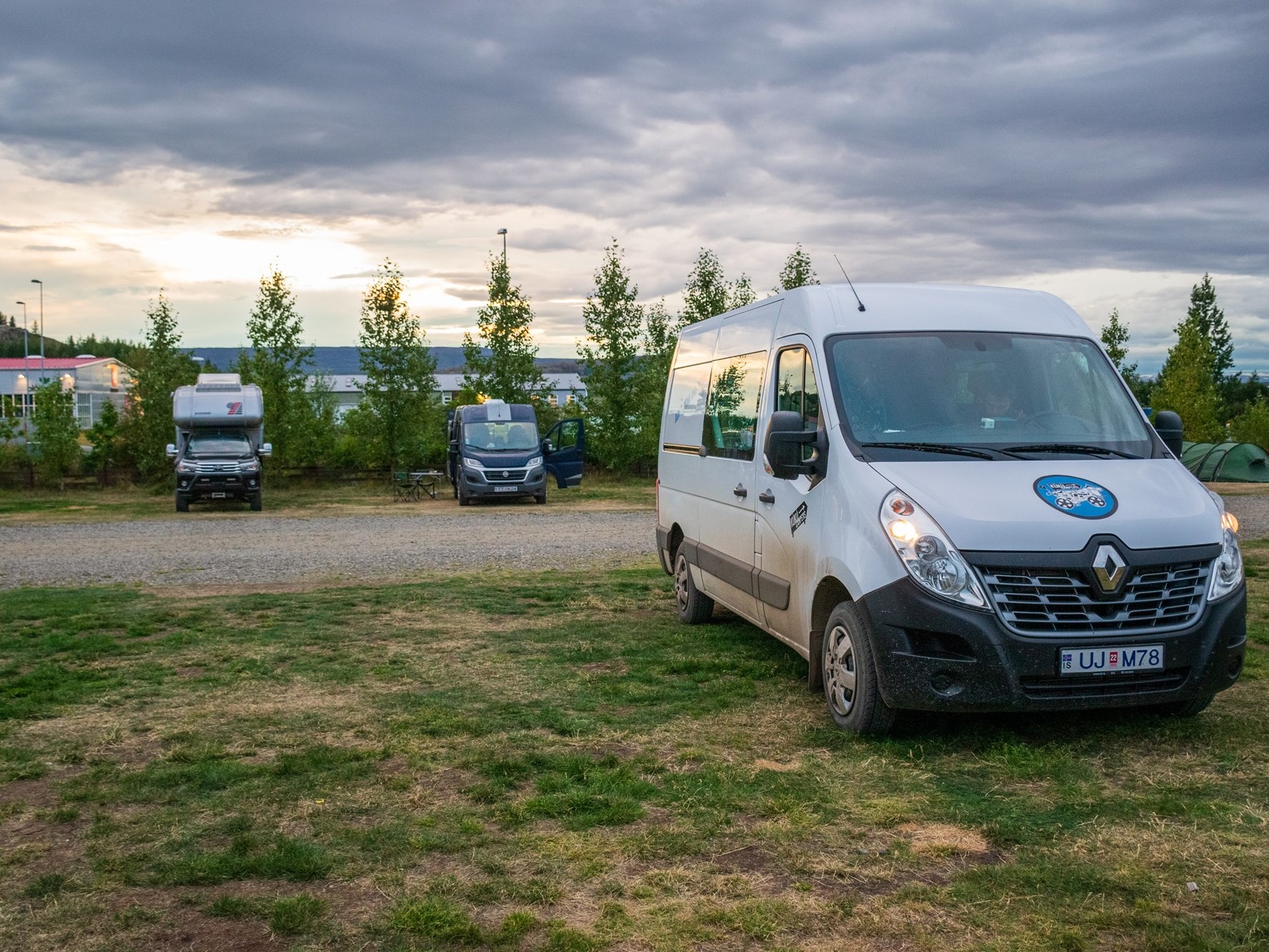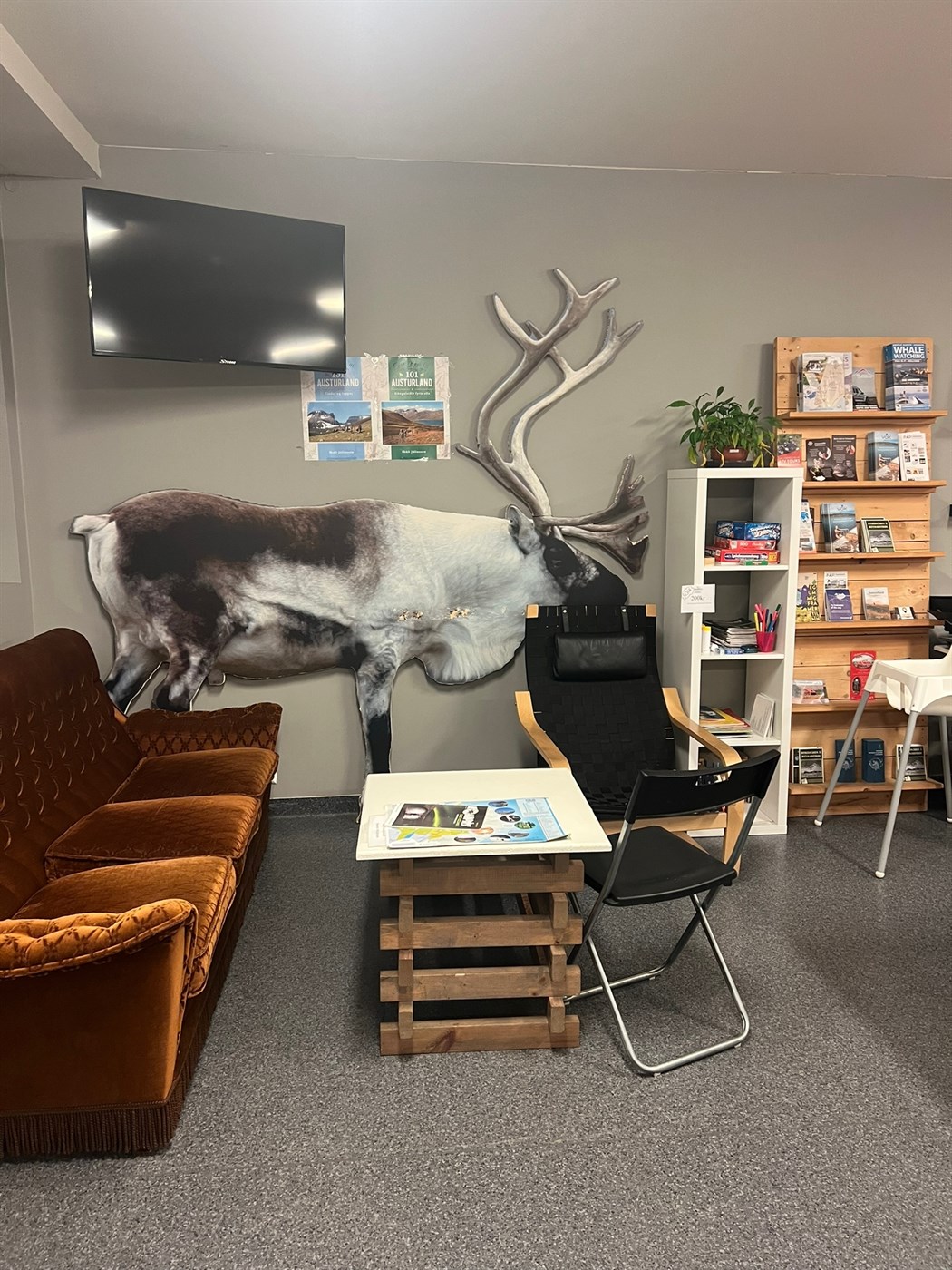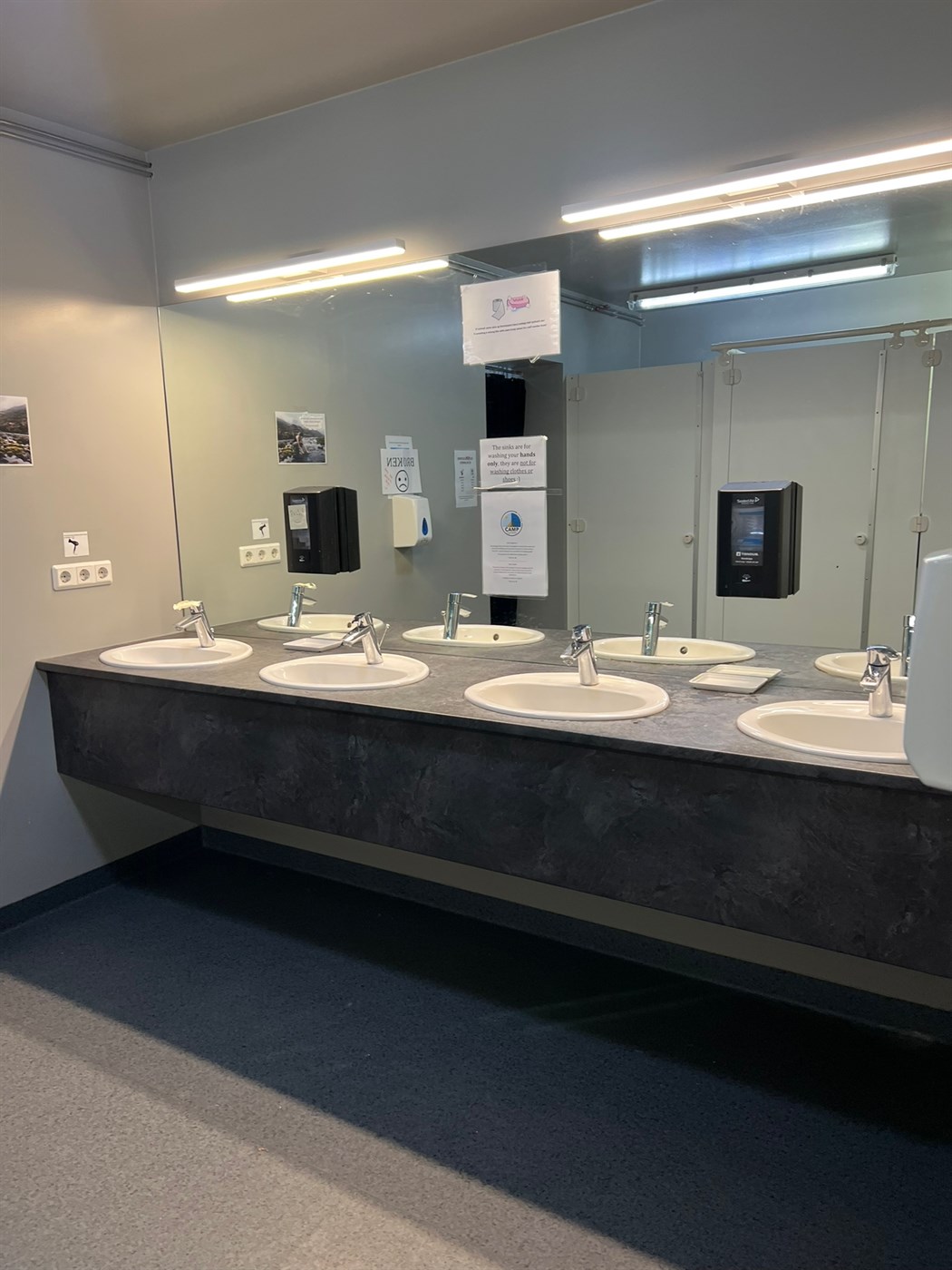 The campsite has showers included in the camping fee, as well as free wi-fi (that covers most of the campsite). The facilities that you have access to all day and all night are for example: restroom, showers, hairdryer, laundry room (washer and dryer), covered cooking and washing area, kettle, a microwave, and an outdoor cooking area. Other facilities the campsite offers are a playground for kids, a bike rental, Egilsstaðastofa visitor center, and luggage storage at the visitor center. The Egilsstaðastofa visitor center provides information about traveling in East Iceland, as well as offering coffee, cold drinks, ice creams, souvenirs, bus tickets, stamps, and postcards – so be sure to send a postcard to granny from Iceland as she can not see what you are up to on Instagram.
All camping spots must be booked and paid online – here to book. If you arrive at the campsite without a booking, and when the reception is closed, you can pay the next morning or put the fee in their honesty box (a white mailbox).
Open: Year-round
Location: Kaupvangur 17, 700 Egilsstaðir
---
North Iceland
Hamrar Kjarnaskógur Campsite - The Glamping Campsite 🏕️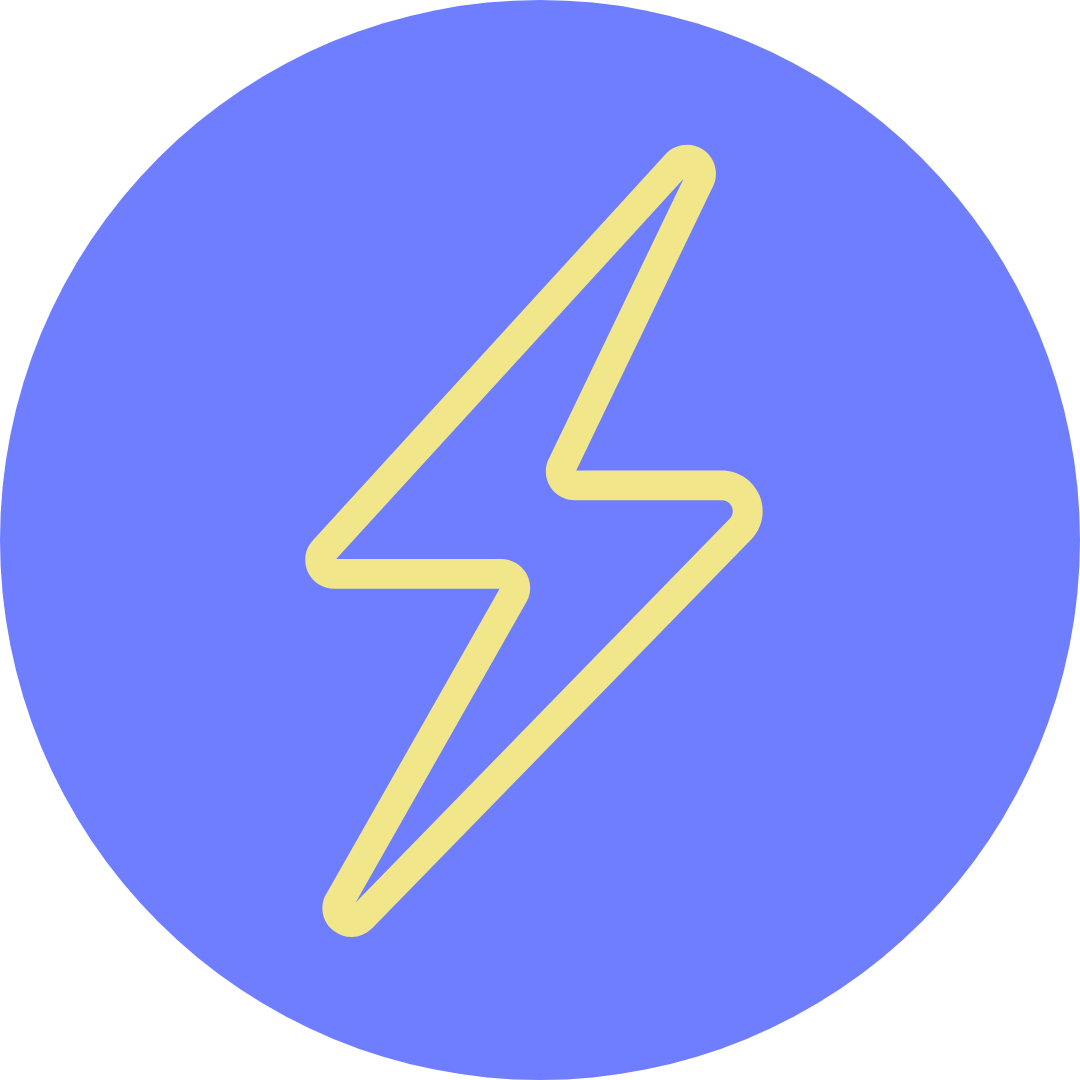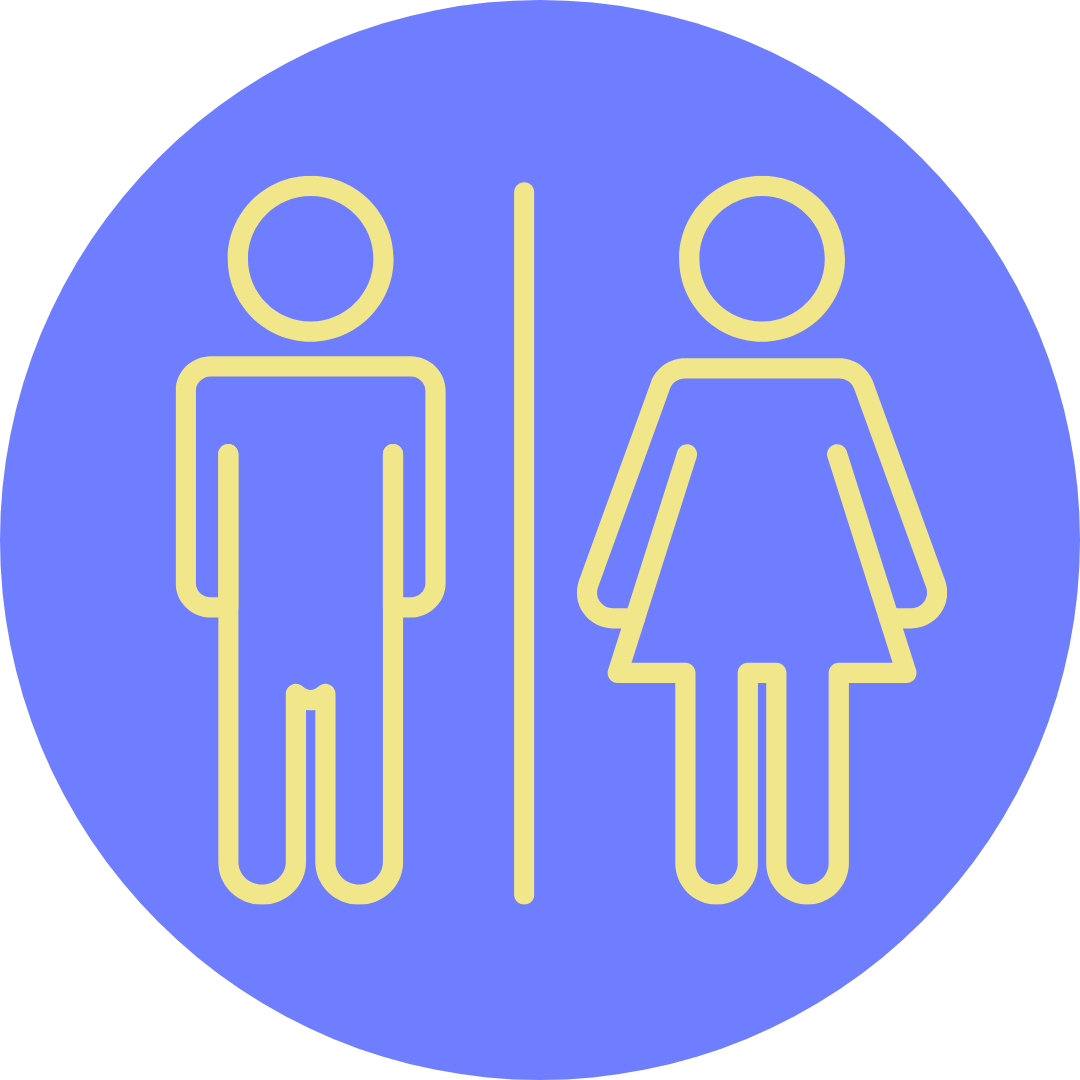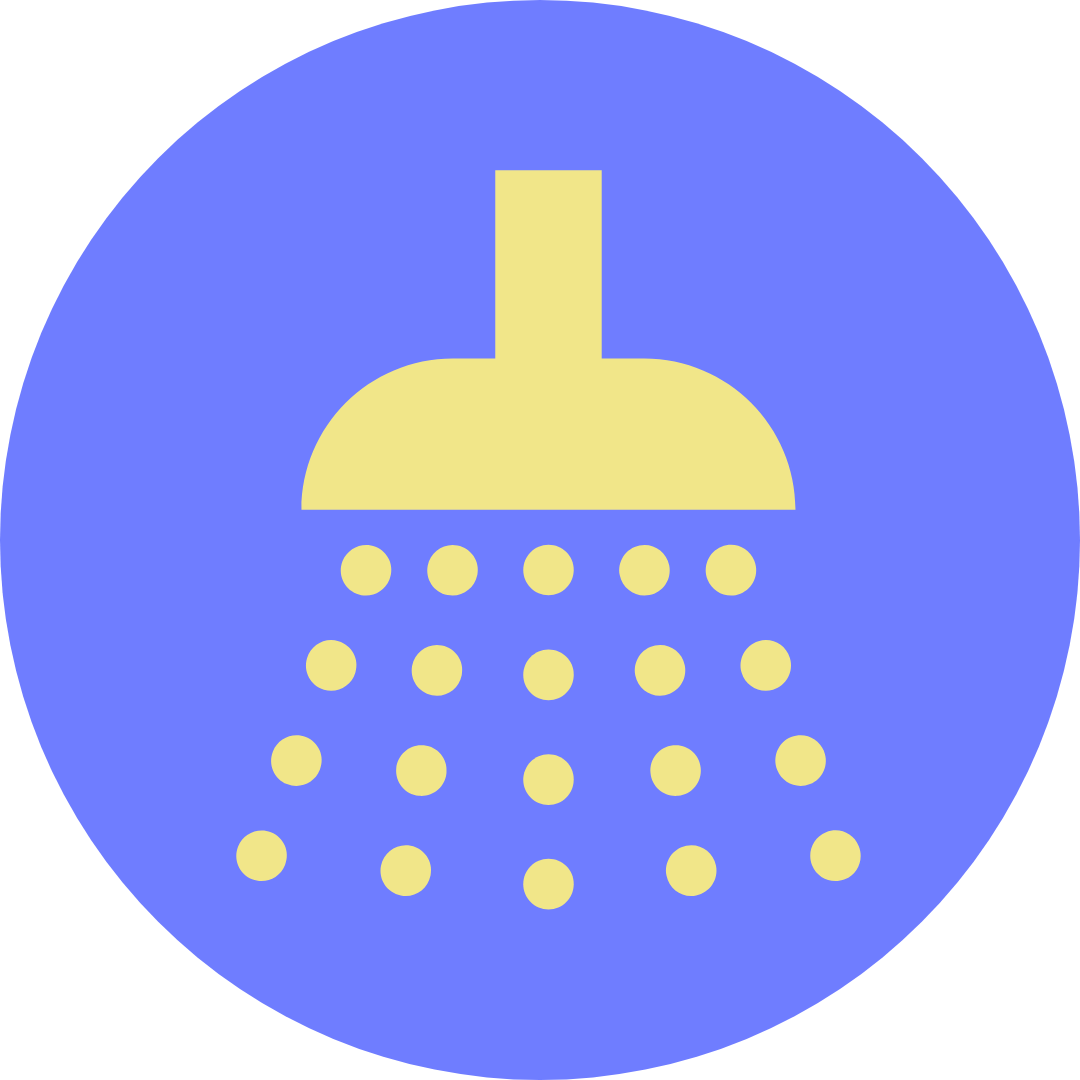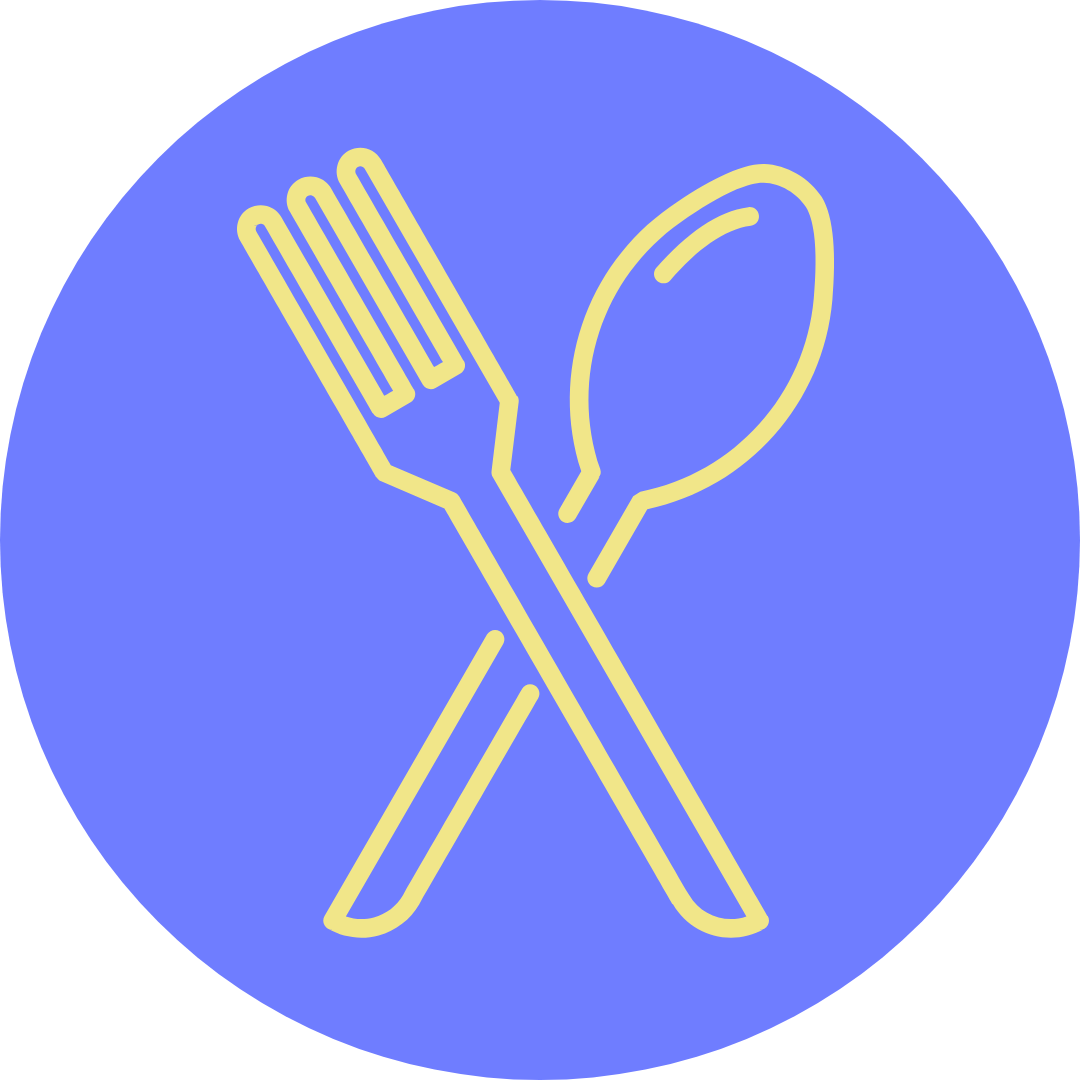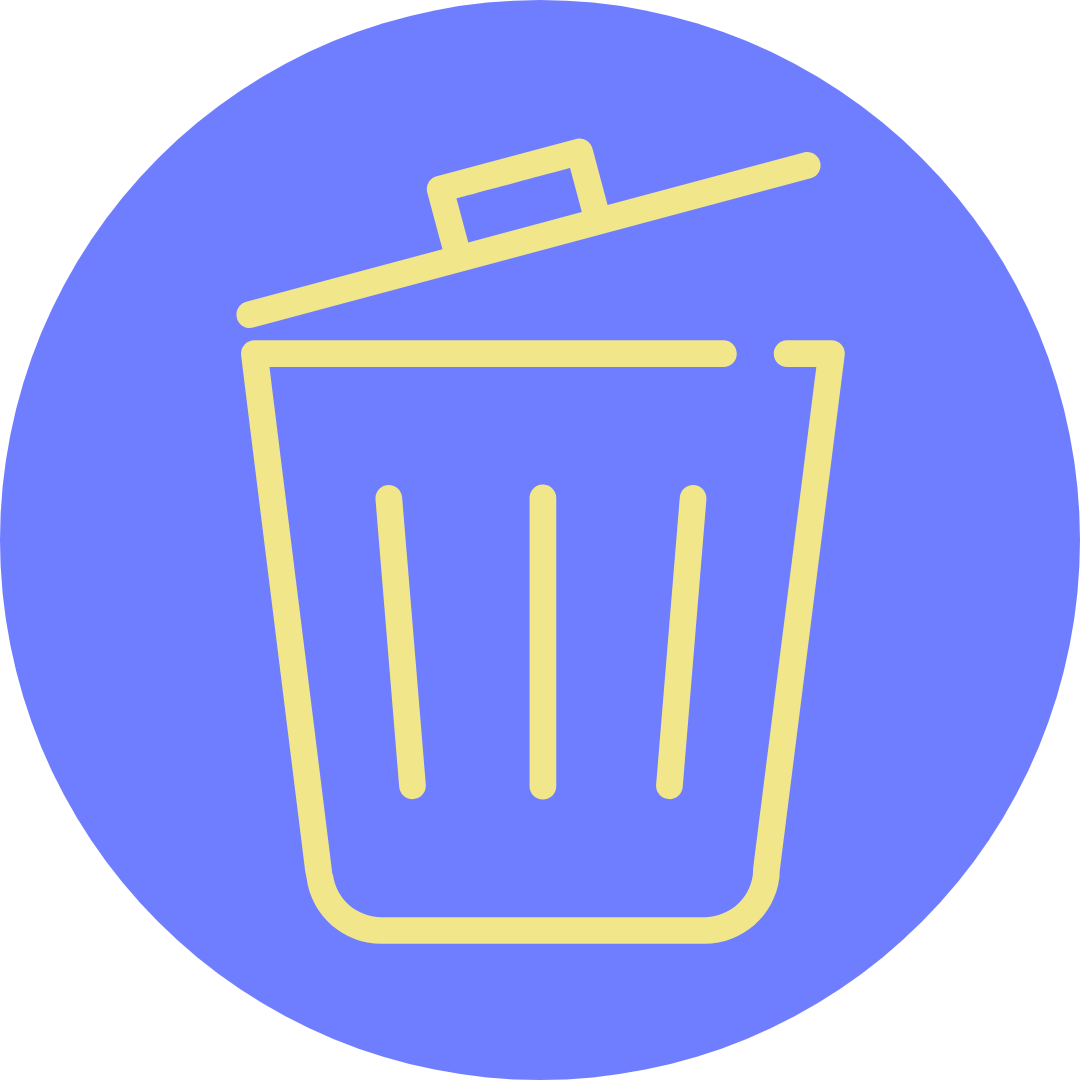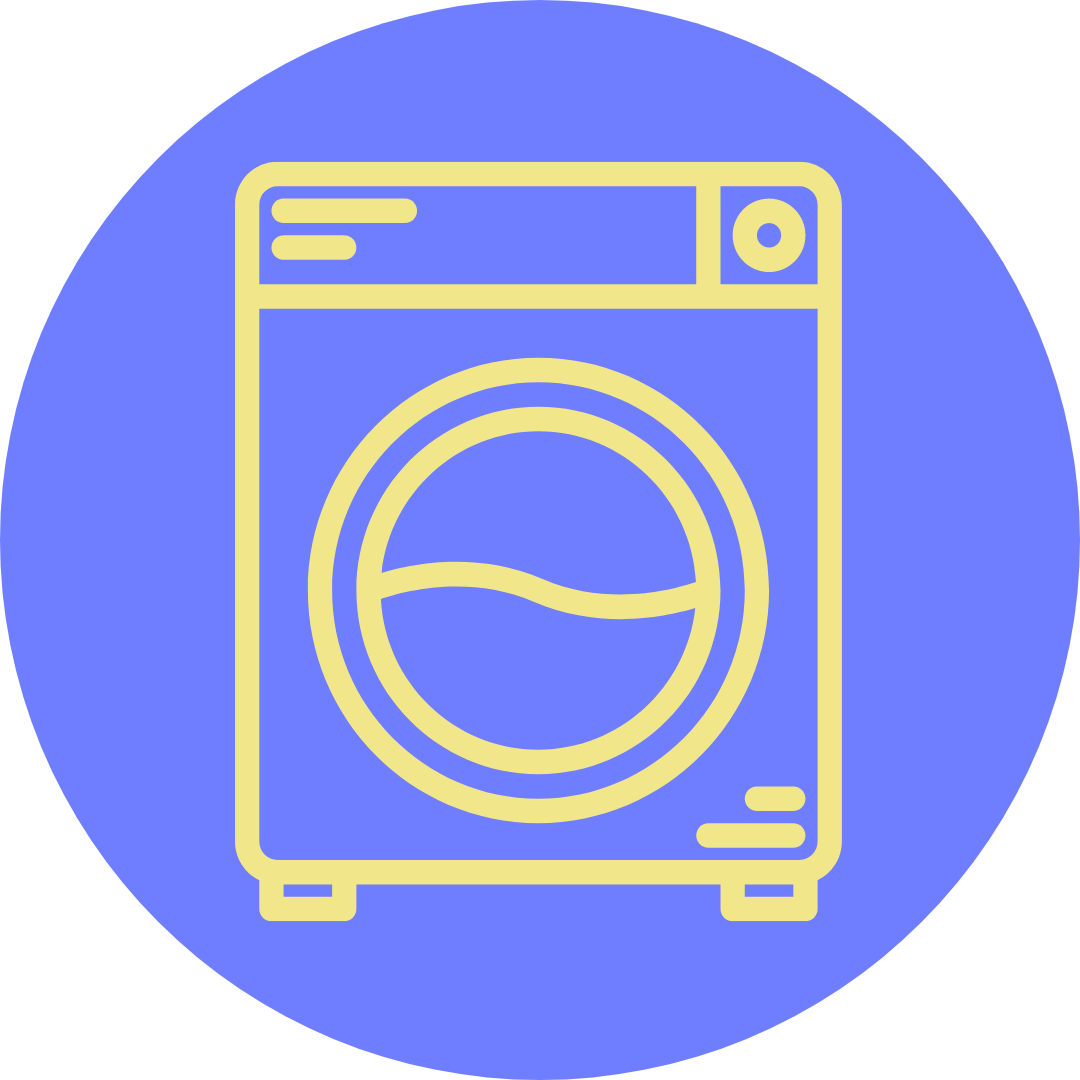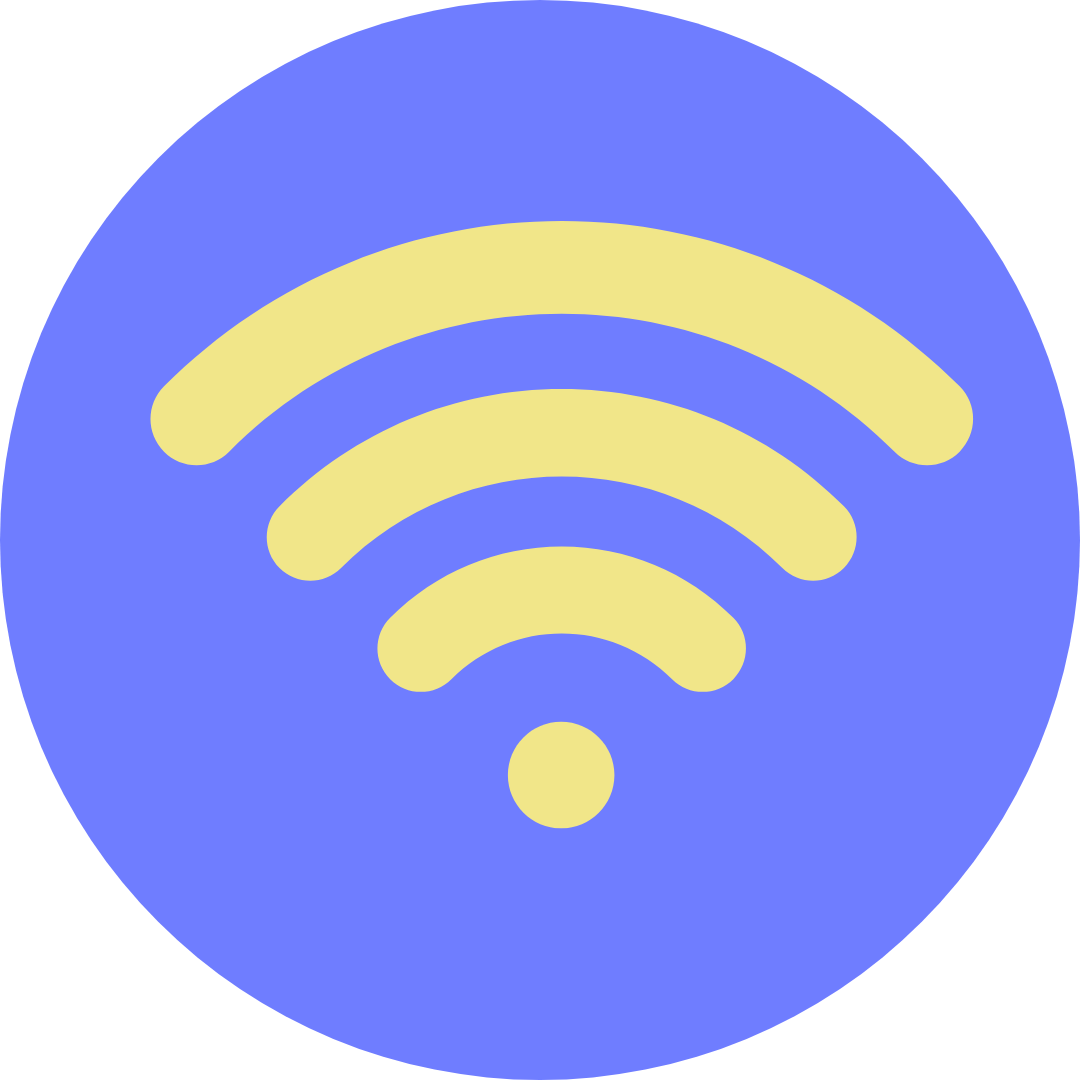 Hamrar is in Kjarnaskógur, the beautiful forest just outside the capital of North-Iceland, Akureyri. Hamrar is one of the biggest and most exquisite campsites in the country and from the campground, there are many beautiful walking paths around Kjarnaskógur. As well as the campsite being only 10 km away from Hlíðafjall if you want to go skiing in one of the best ski slopes in Iceland during the winter.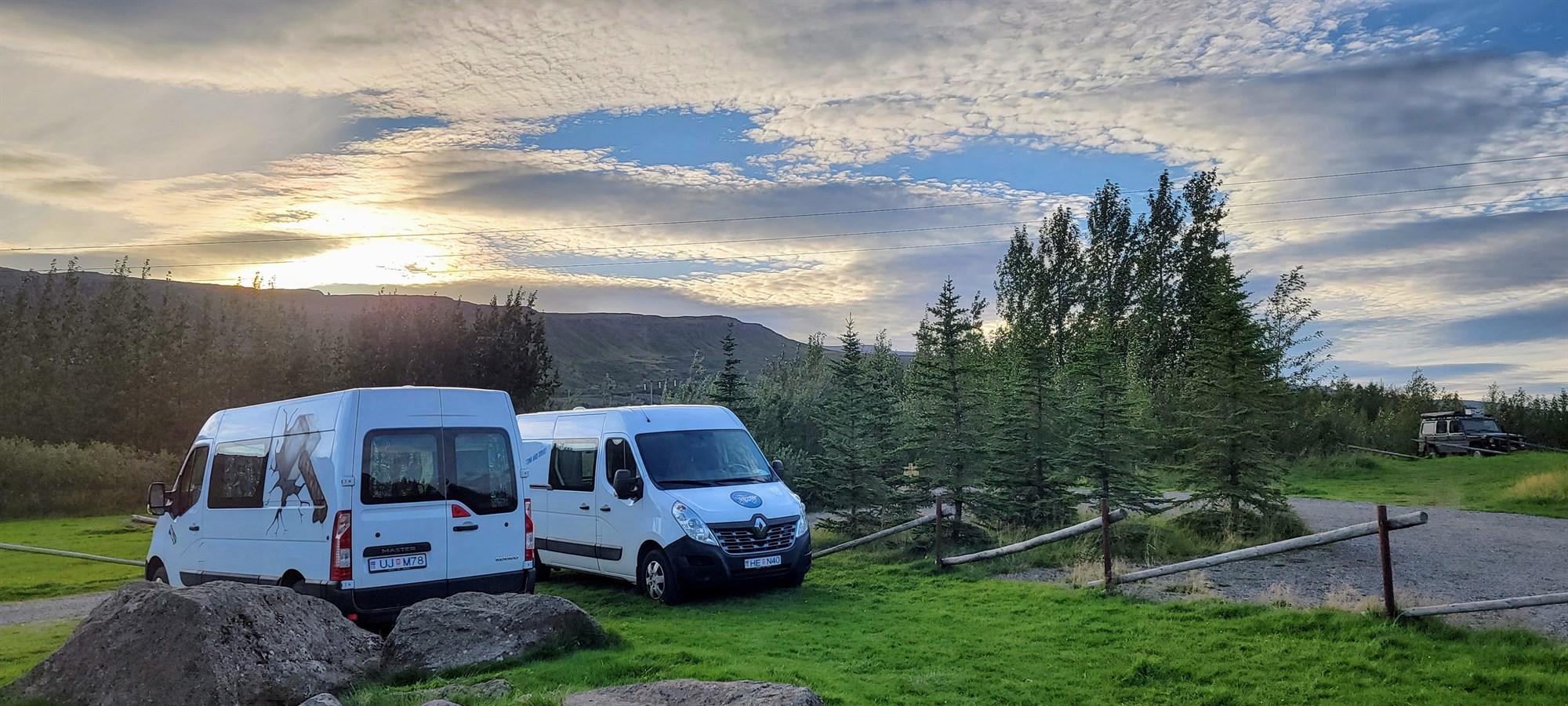 The campsite is divided into 16 flat lawns, with trees in between them. There is a main service house, as well as smaller service houses scattered around the site. In terms of facilities, the campsite comes as close to "glamping" (glamourous camping) as they come, and the facilities are kept clean and maintained in an excellent way. They have restrooms, showers, electricity, a washing machine, a dryer, internet access, cooking facilities, boat rental, a great playground for kids, and an information desk. As well as offering waste disposal for mobile homes.
Driving around the campsite is forbidden between midnight and 8 am in the morning, to keep the area safe and quiet for the night.
Open: Year-round
Location: Hamrar, 600 Akureyri
Camping 66.12° North - The Sunset Campsite 🌅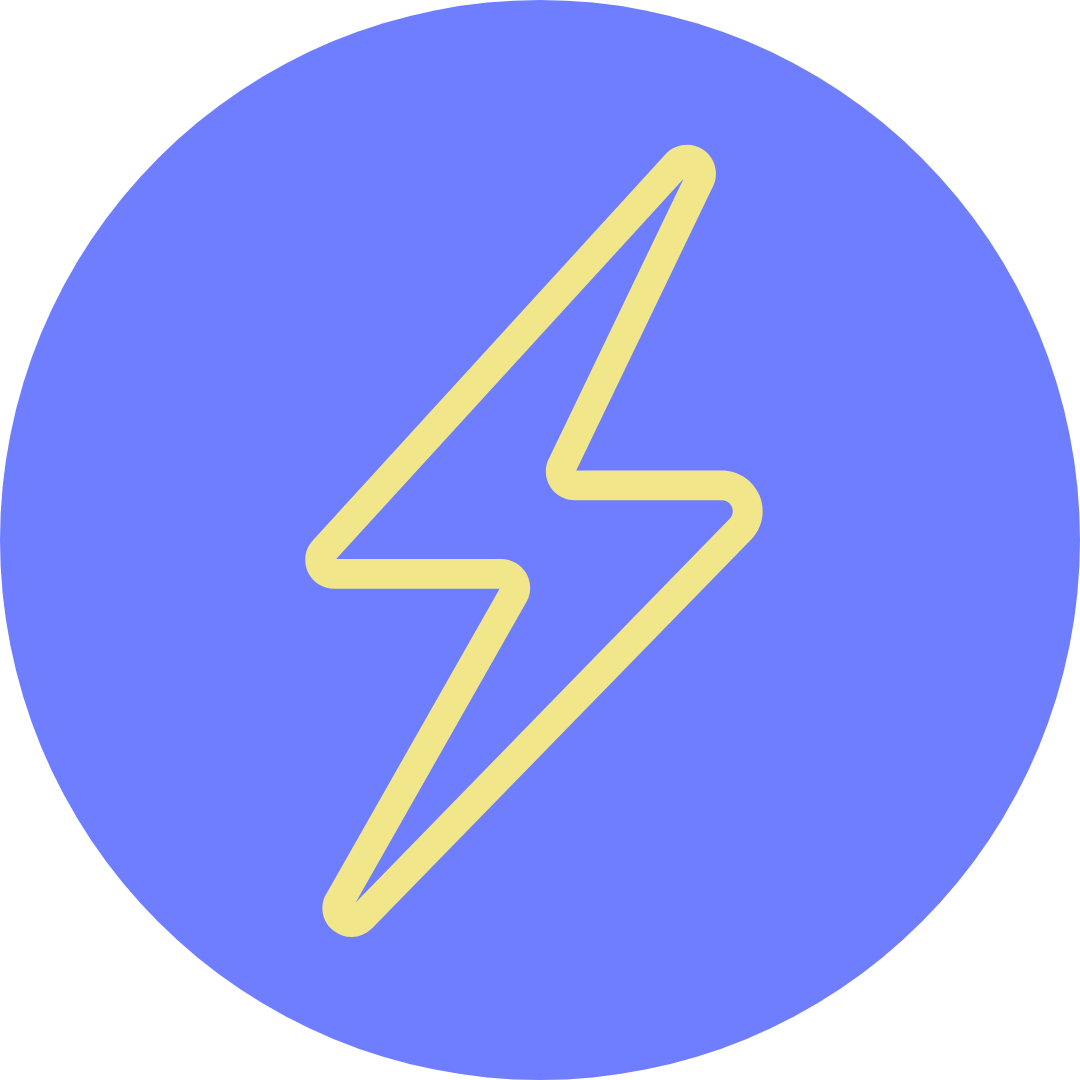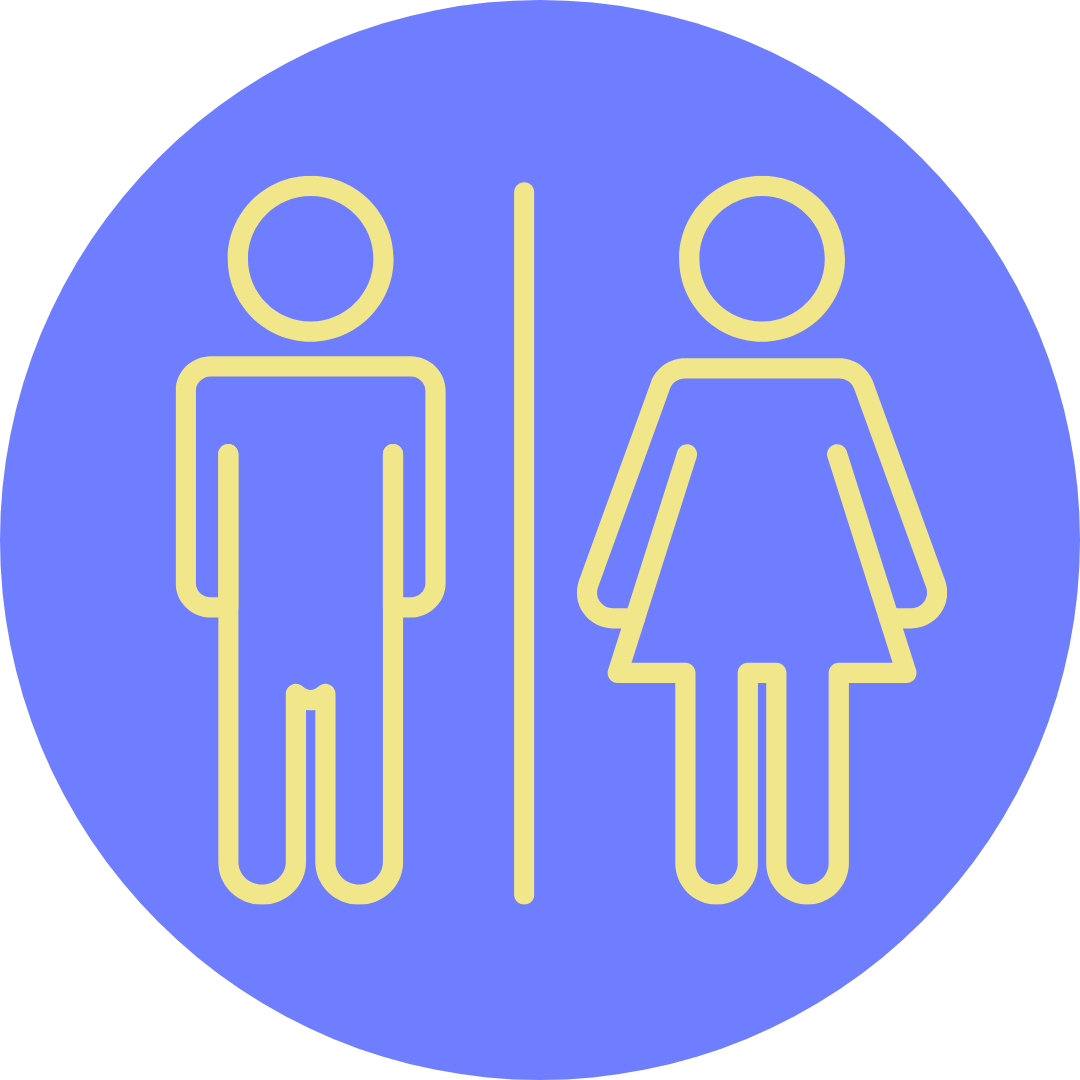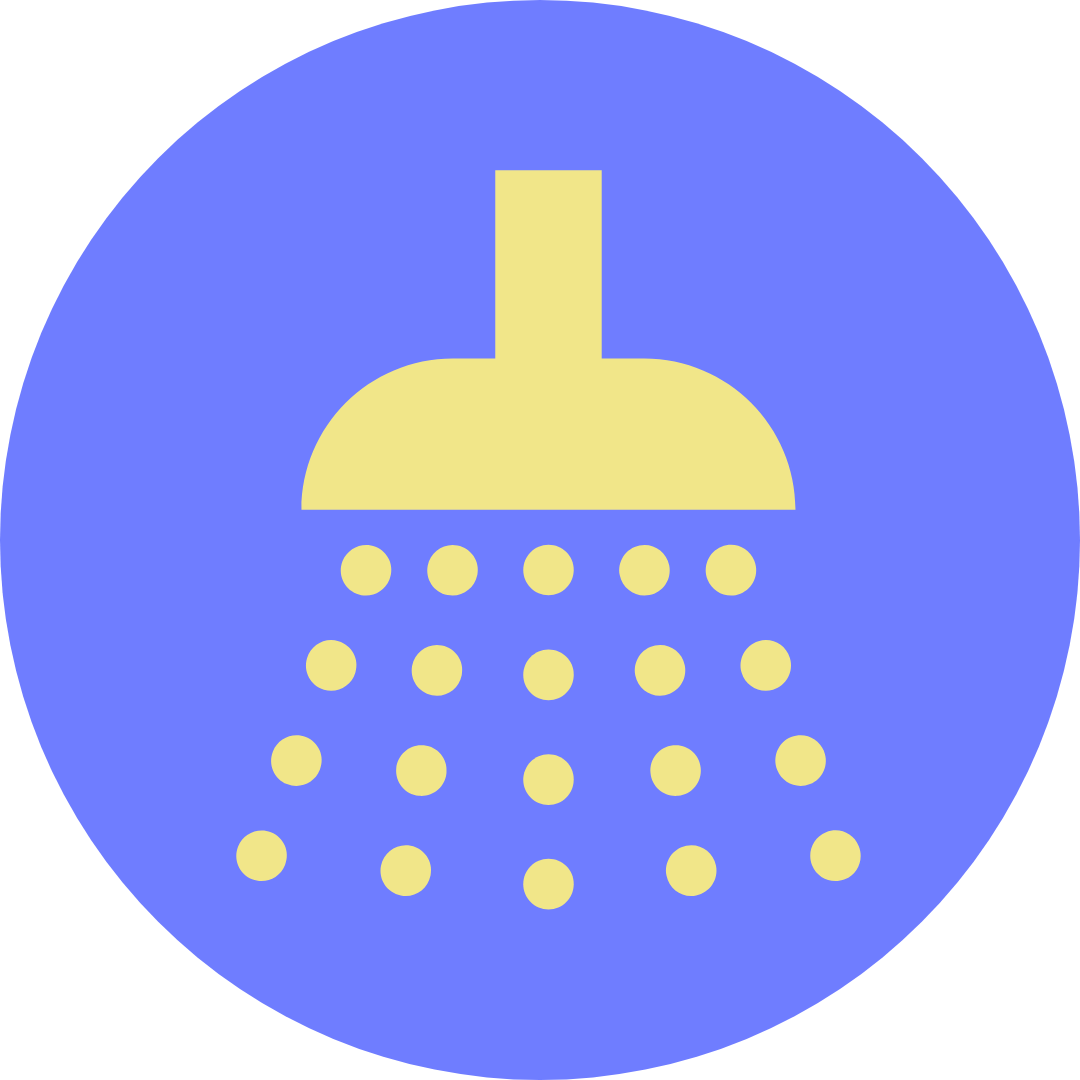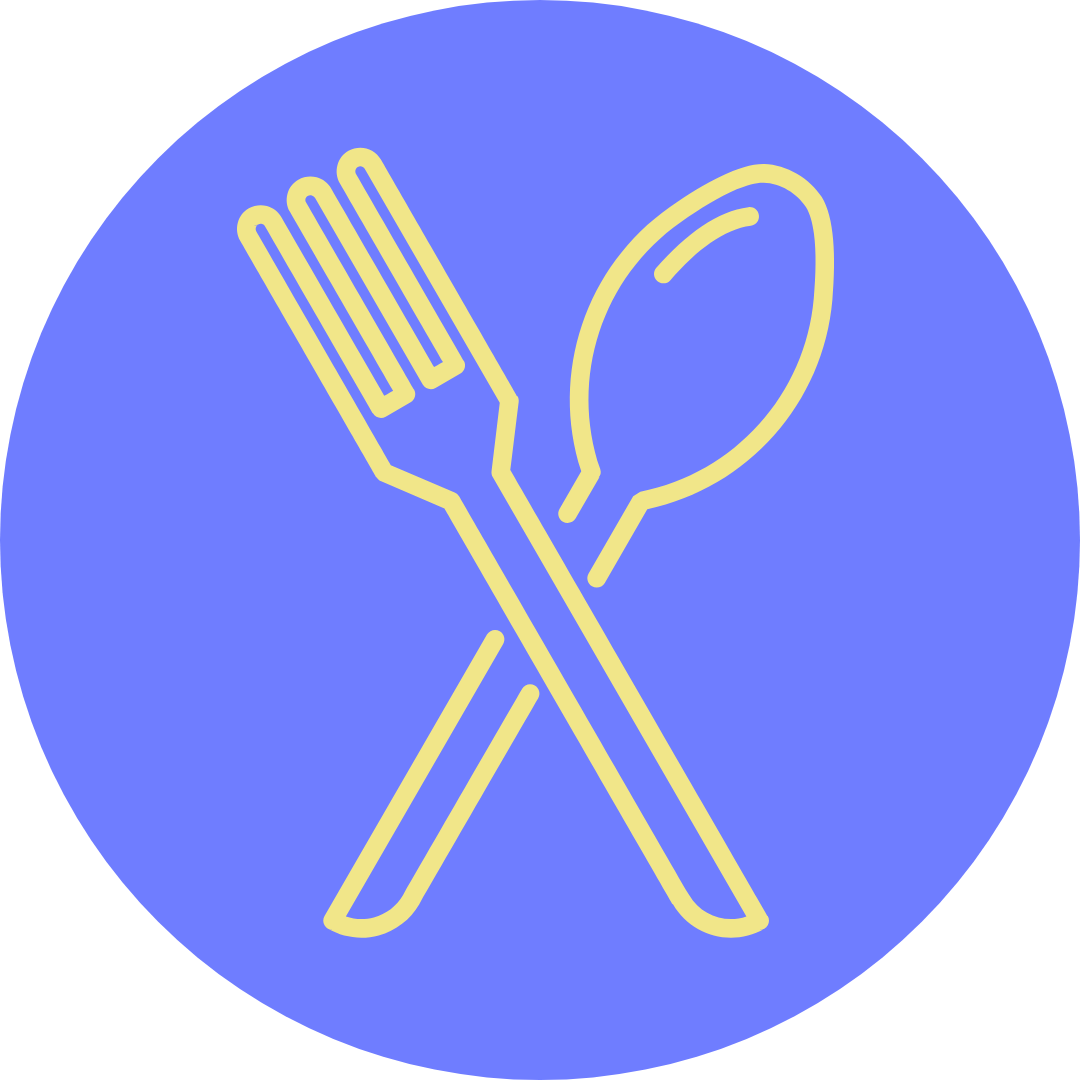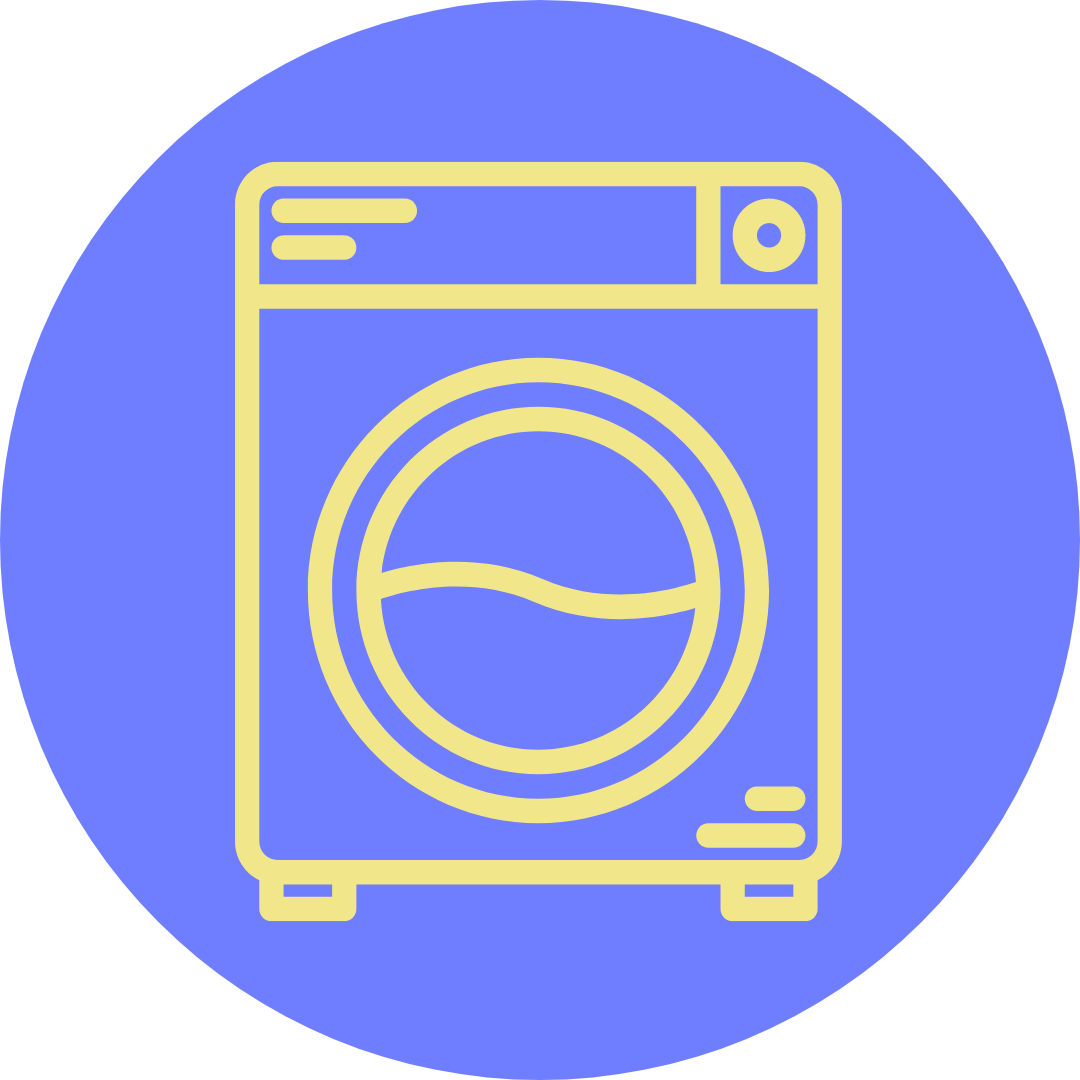 The 66.12° North campground is located about 79 km north of lake Mývatn and is right by the ocean, and has stunning views over the water, making it the perfect spot for the most beautiful sunsets for you to enjoy from your campervan! Sometimes you can even see whales swimming in the ocean from the campsite.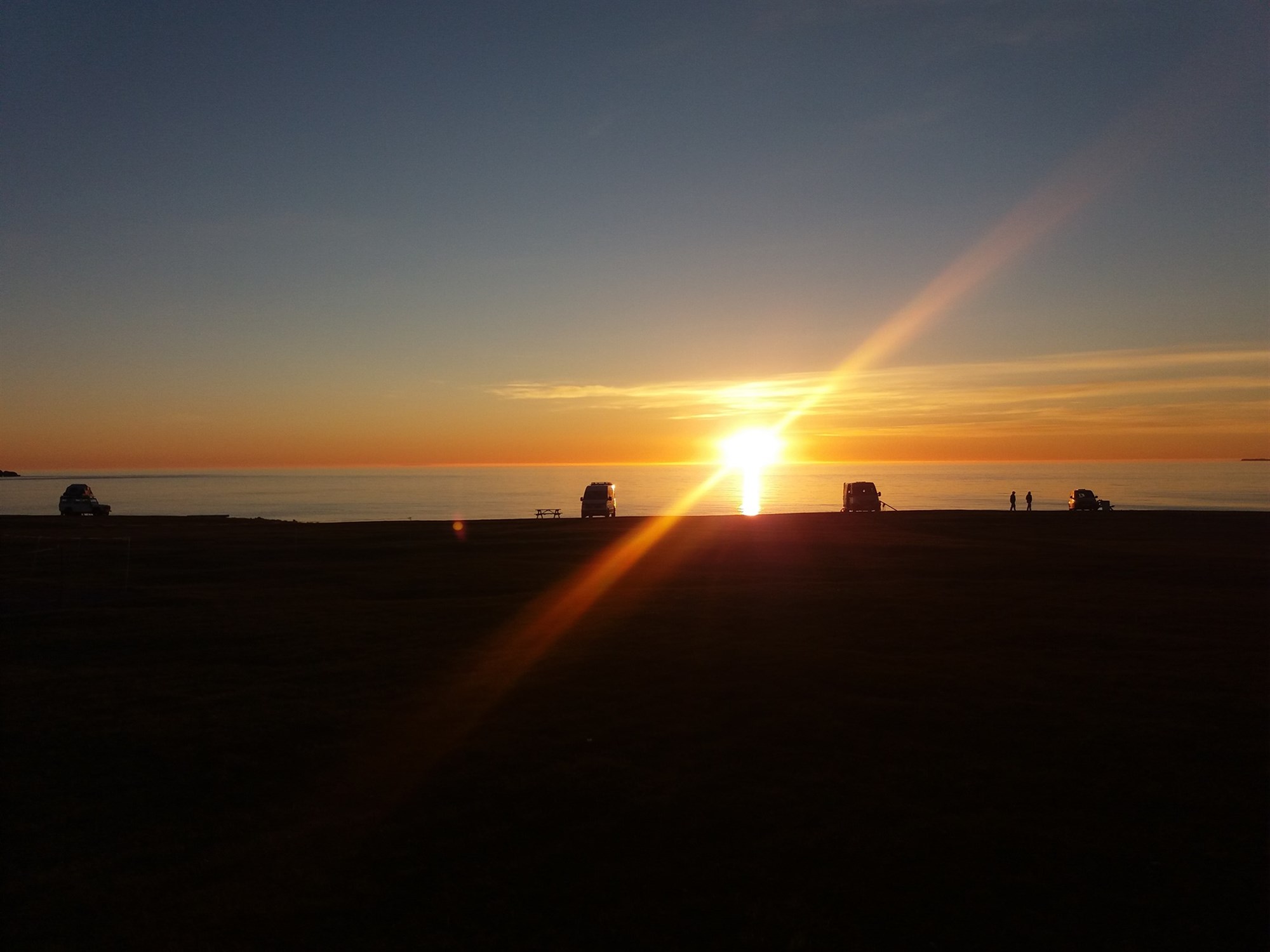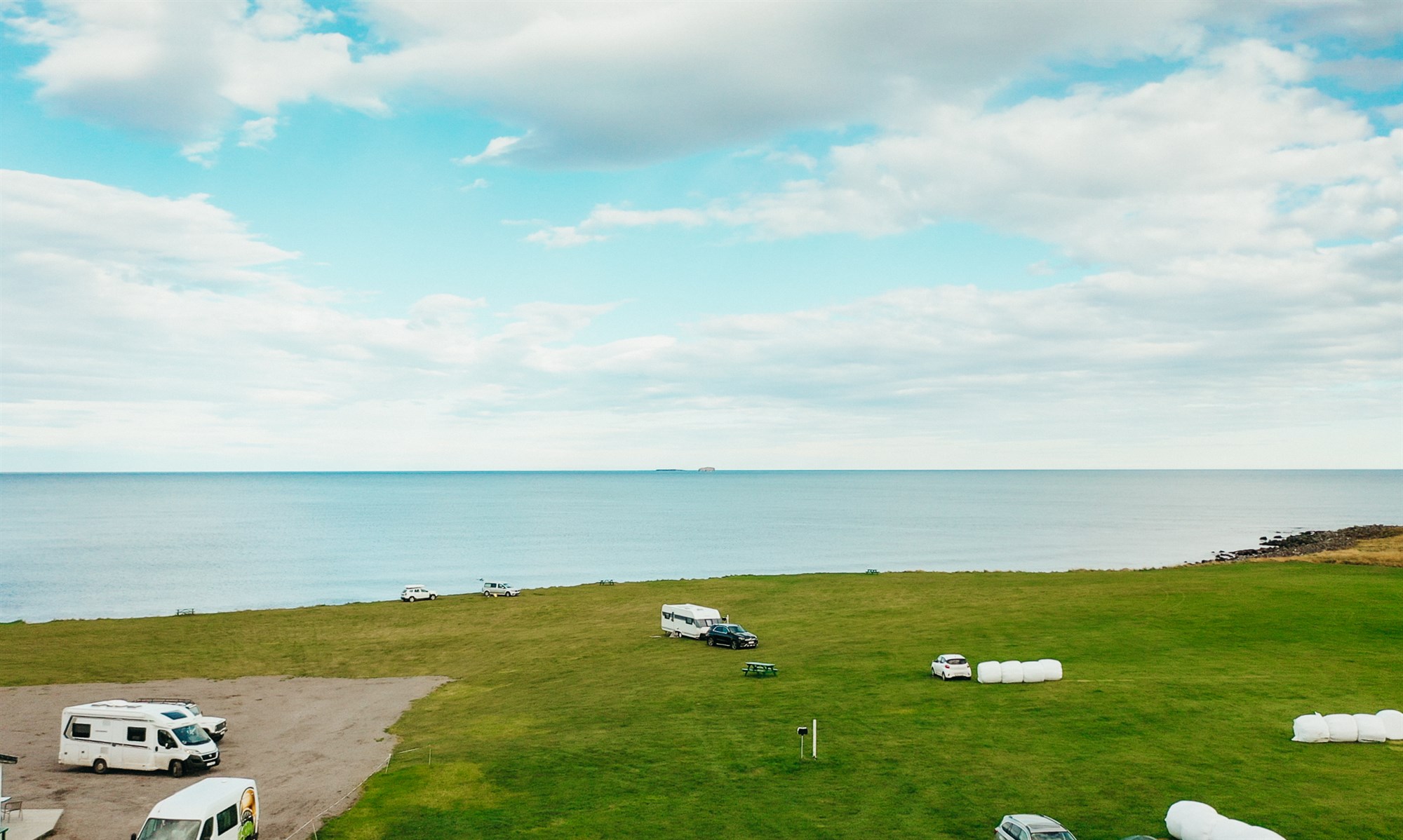 Photo: Camping 66.12° North Campground (courtesy of Camping 66.12° North Campground)
In the summertime, there are a lot of birds around, with the birds and lapping waves on the shore making the calmest sounds you can fall asleep to. The campsite is a little bit outside of the beaten track of the ring road, making it a calm and quiet campsite as well, as well as the owner being very accommodating and friendly. The campsite is kept tidy and clean, and the facilities offer restrooms, kitchen area, showers are included in the fee, and for an extra charge you can use the washing machine and a dryer.
Open: Year-round
Location: Mánarbakki, 641 Húsavík
Ásbyrgi - The Mythological Campsite 🐲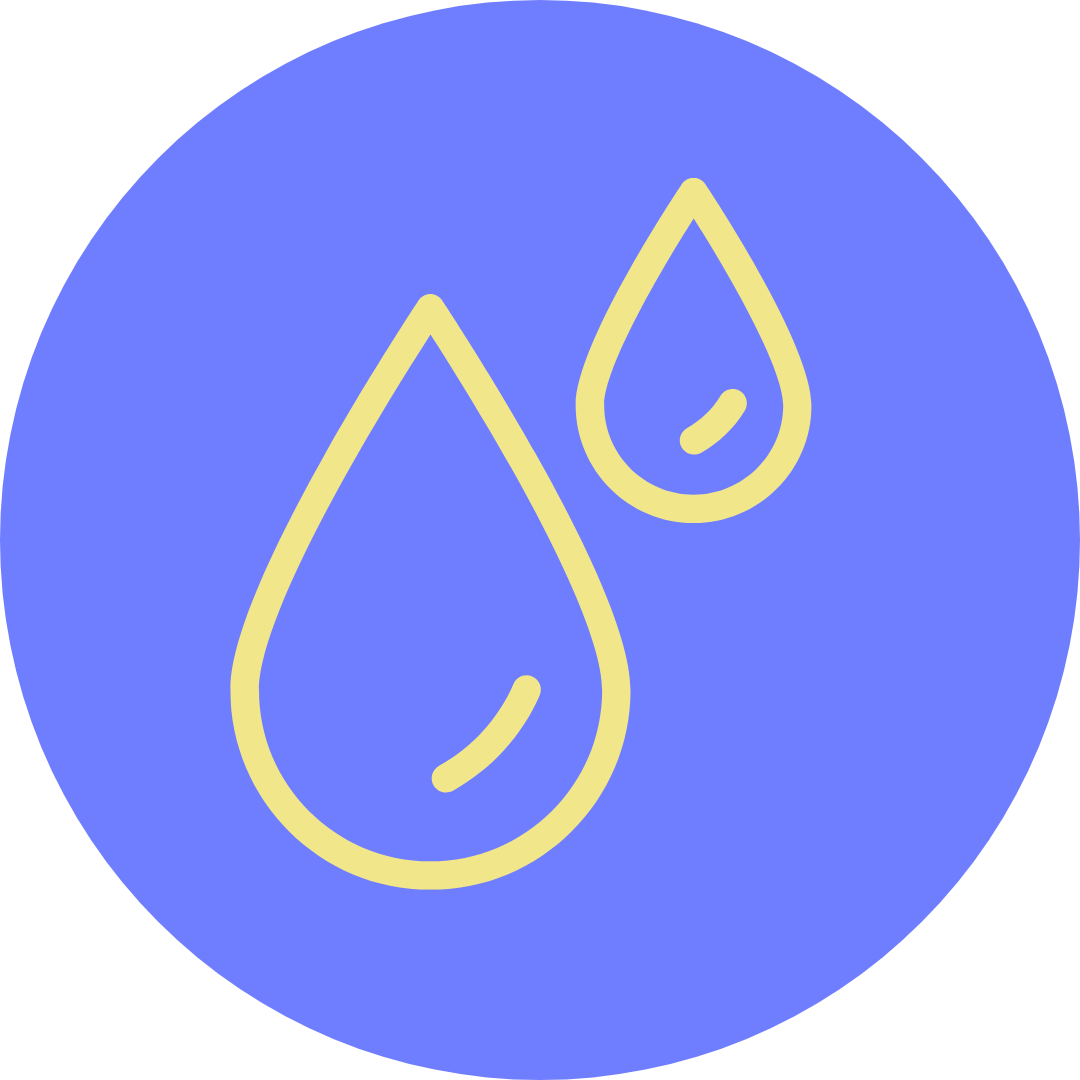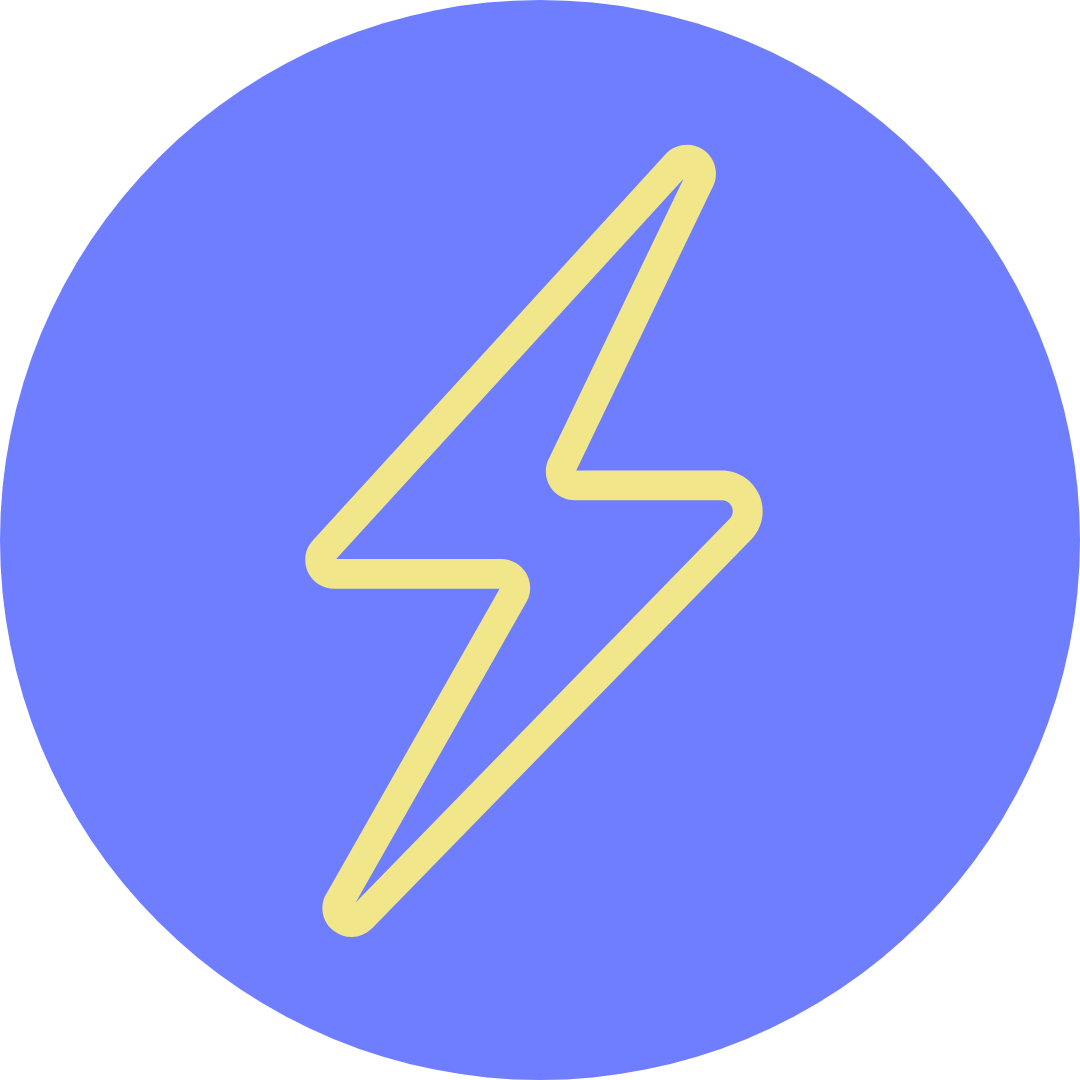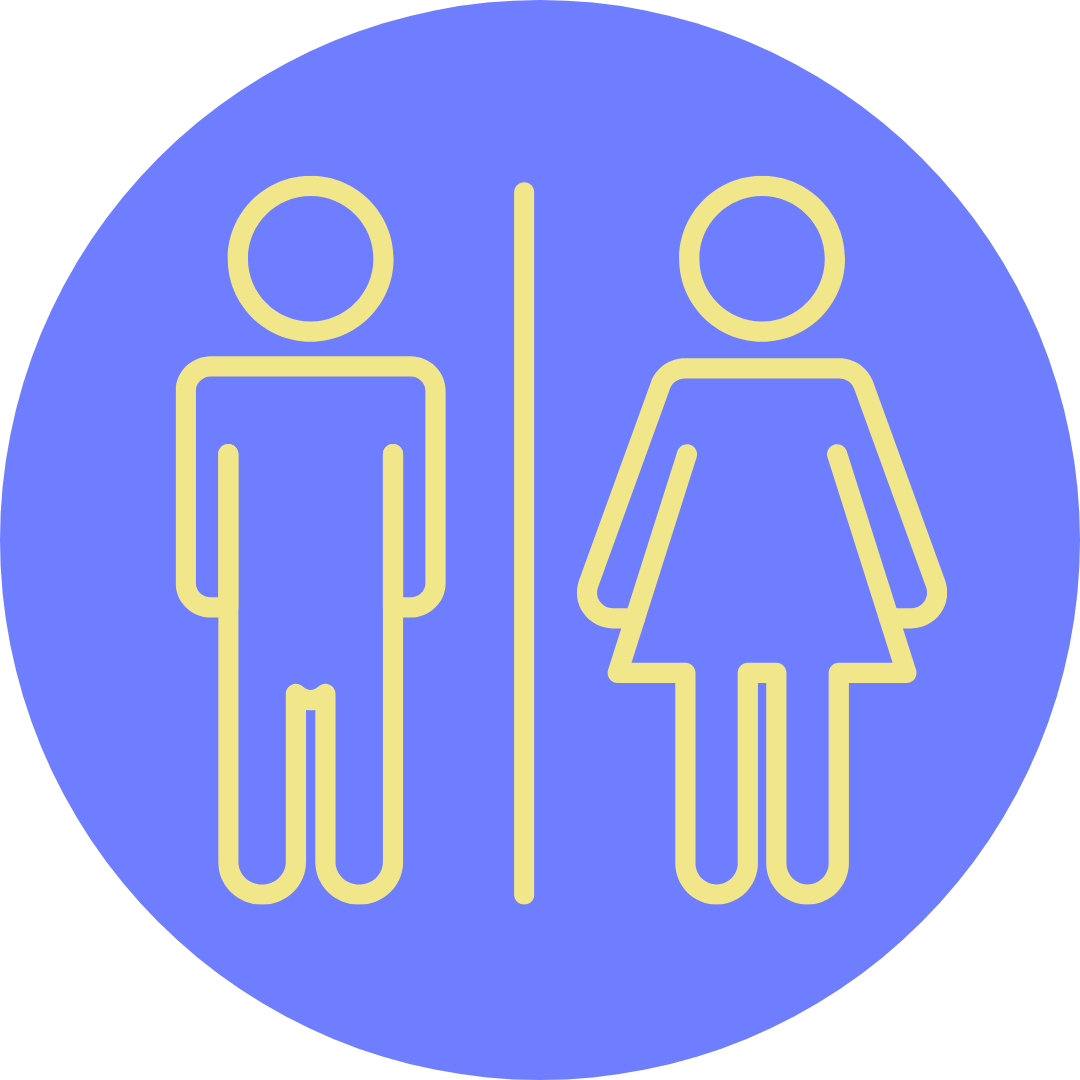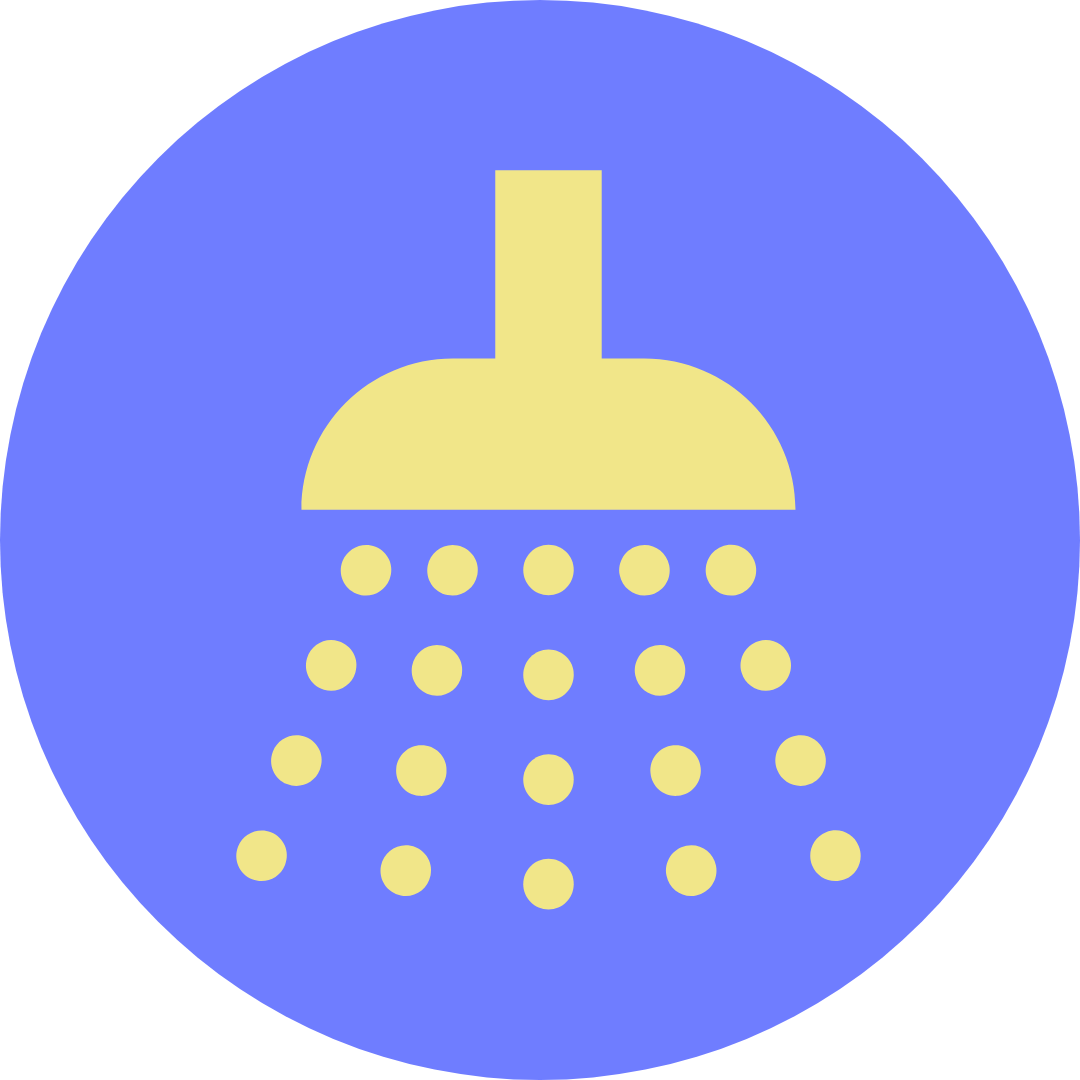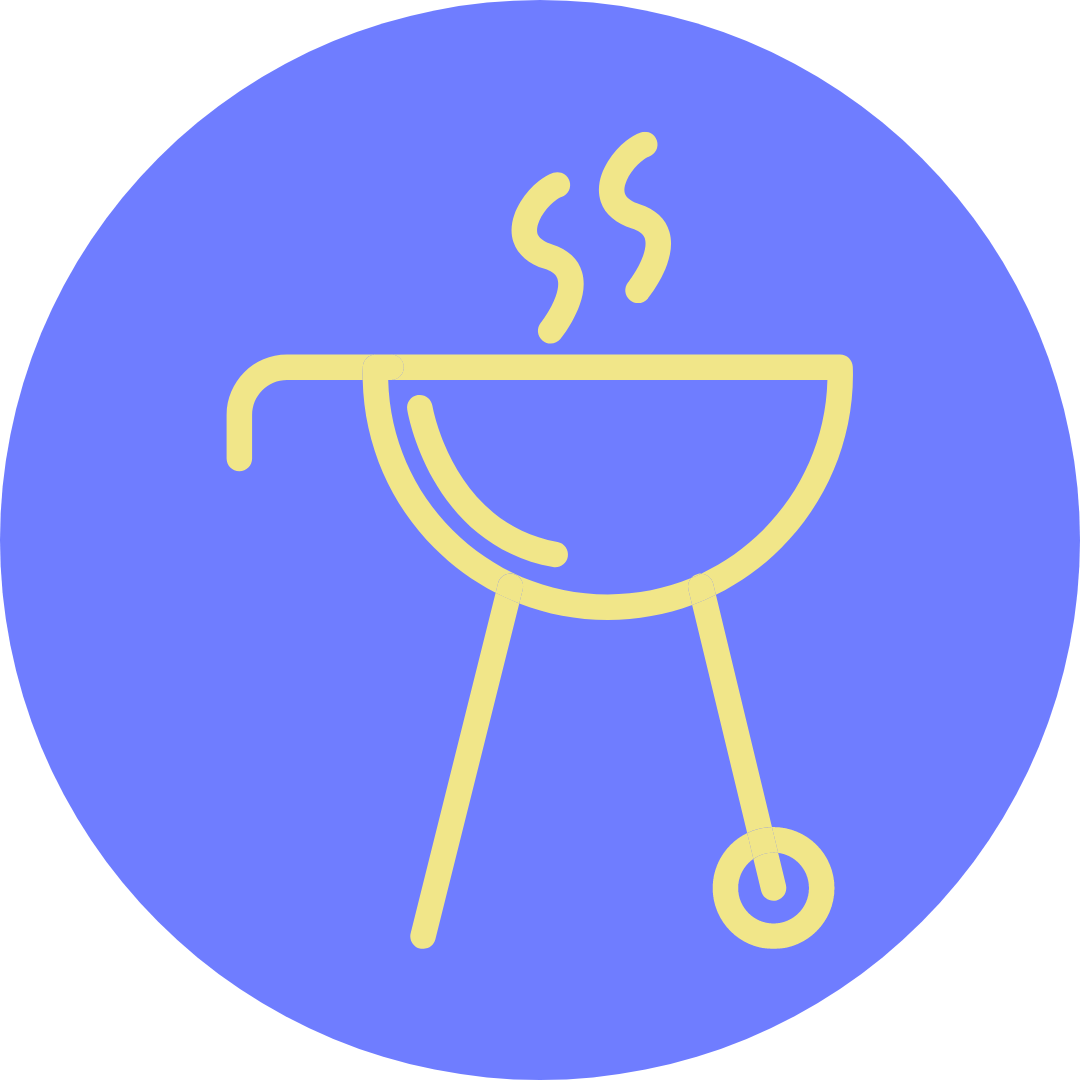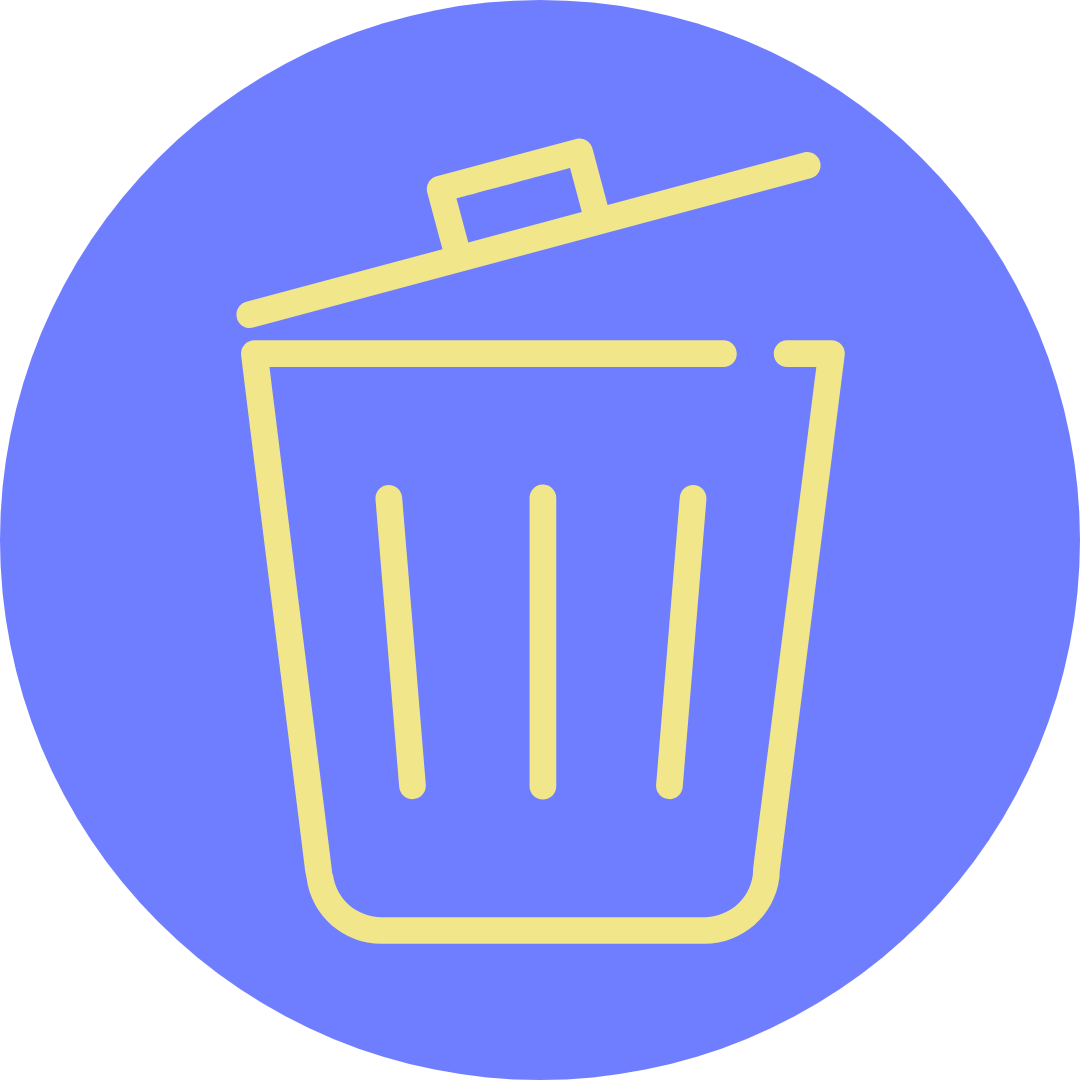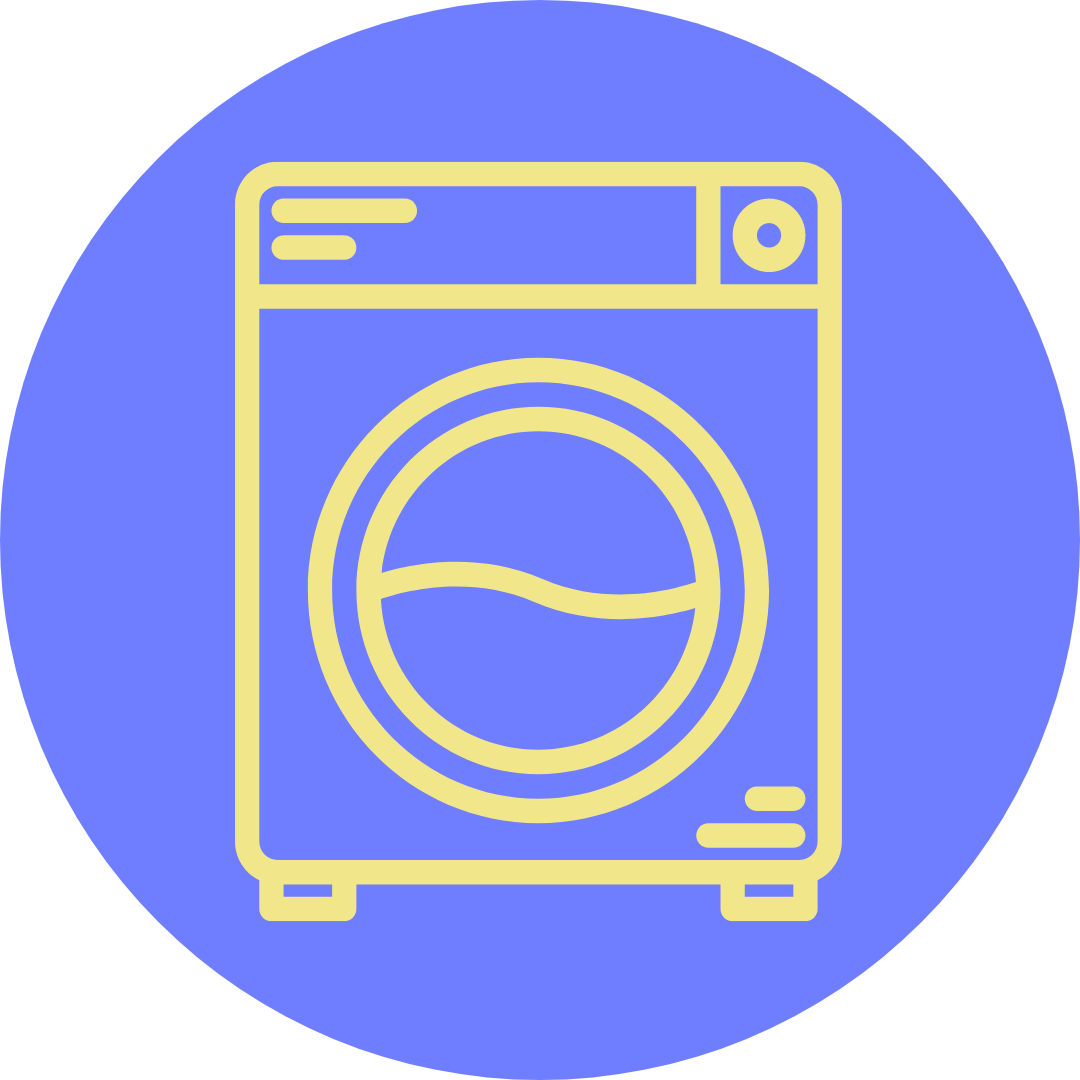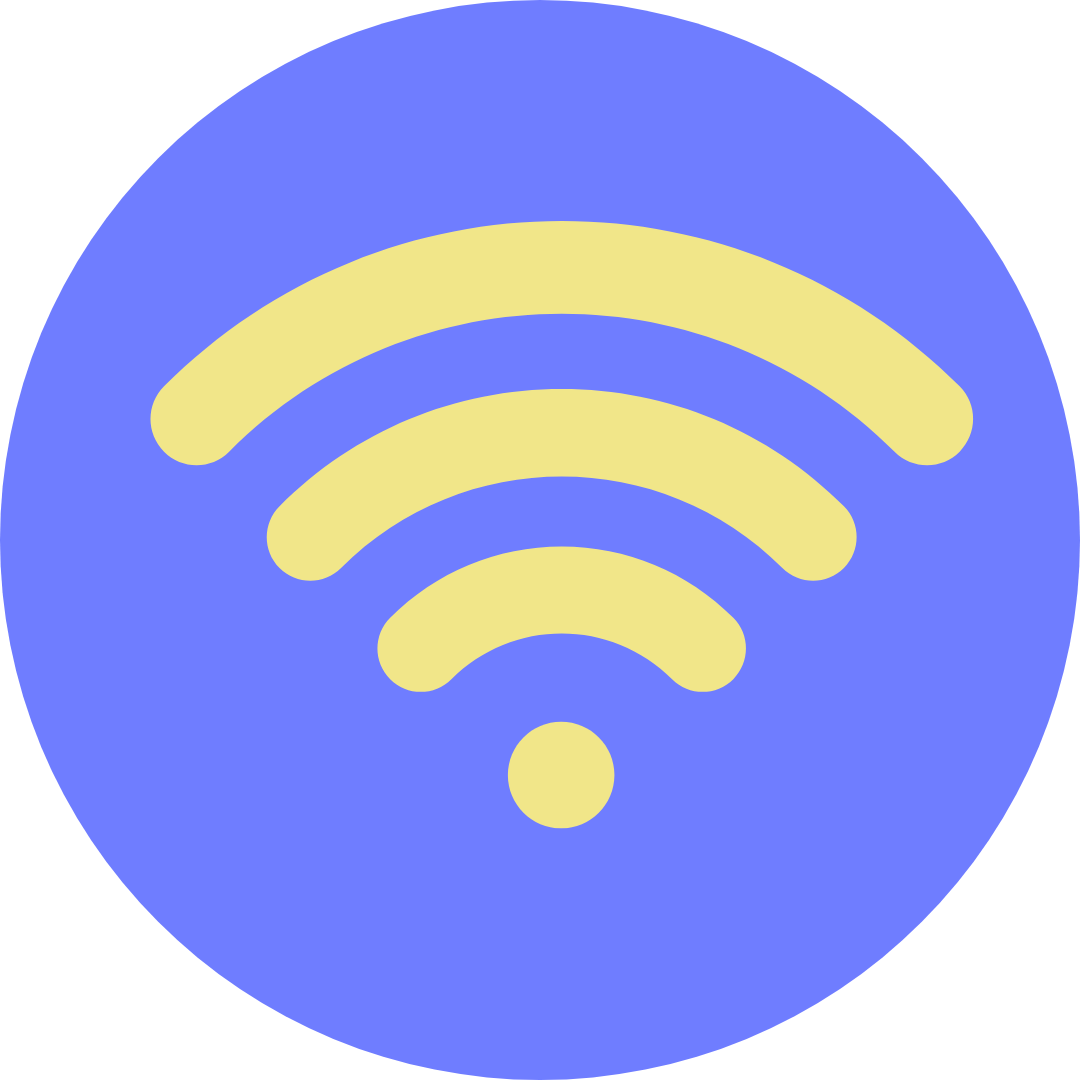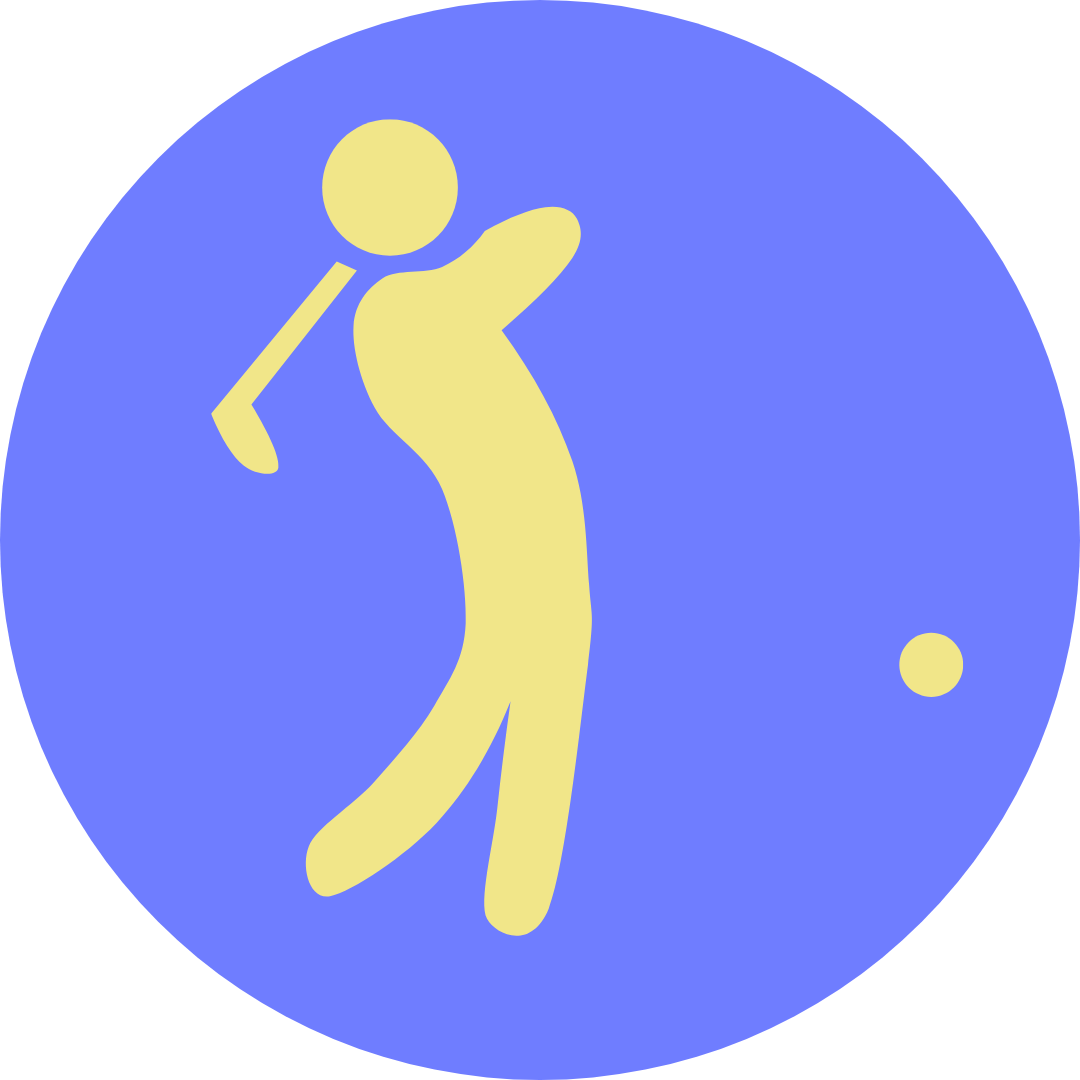 Ásbyrgi is a beautiful horseshoe-shaped canyon, within the Vatnajökull National Park and is the perfect campsite to stay at while visiting the sites of the Diamond Circle. The canyon, according to Norse mythology was formed by Odin's eight-legged horse, Sleipnir, as he placed one of his feet on the ground as sprinted across the sky. The 100 meter/328 feet high cliff creates the perfect shelter from the wind, which has created a thick woodland below, an area quite unique in Iceland.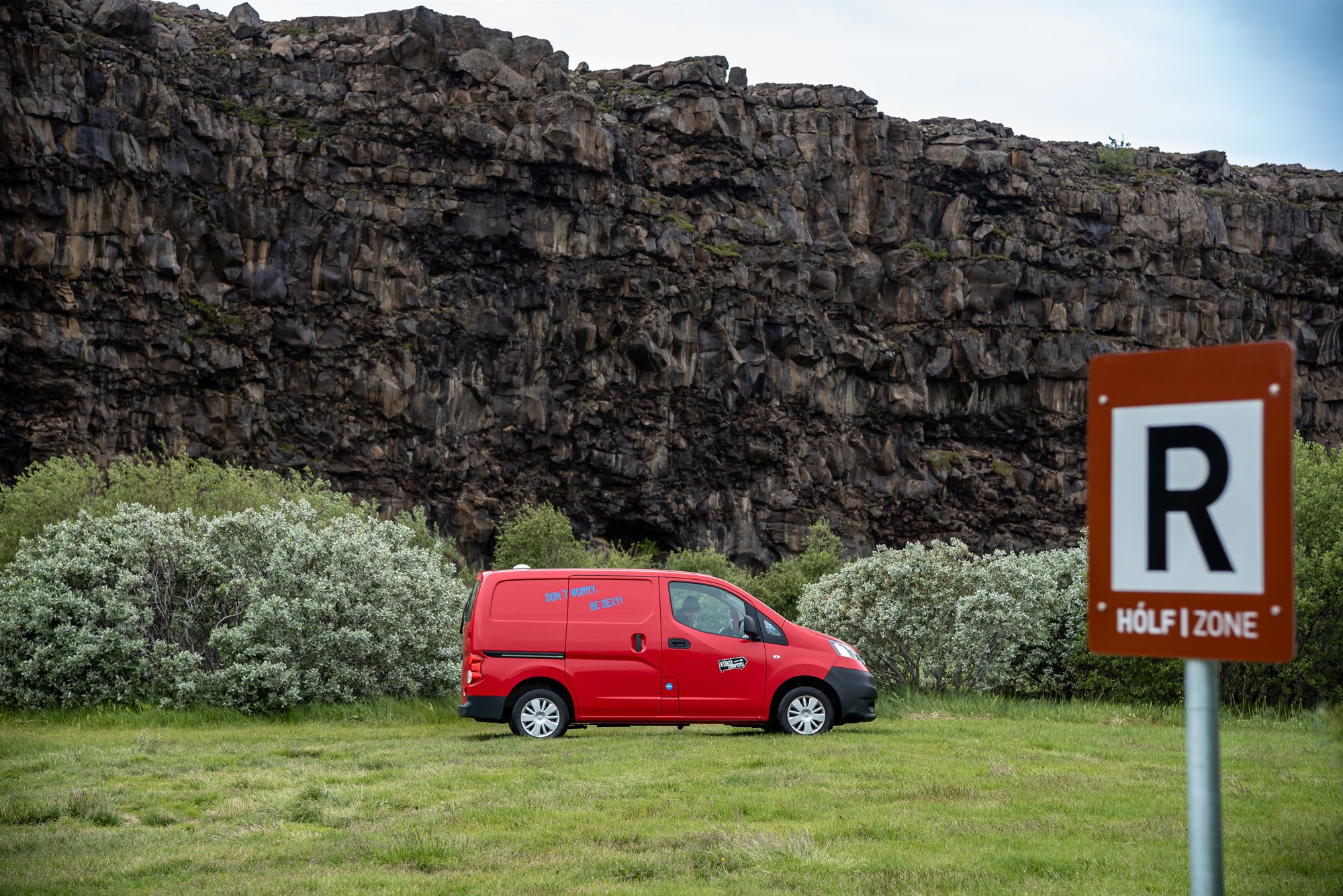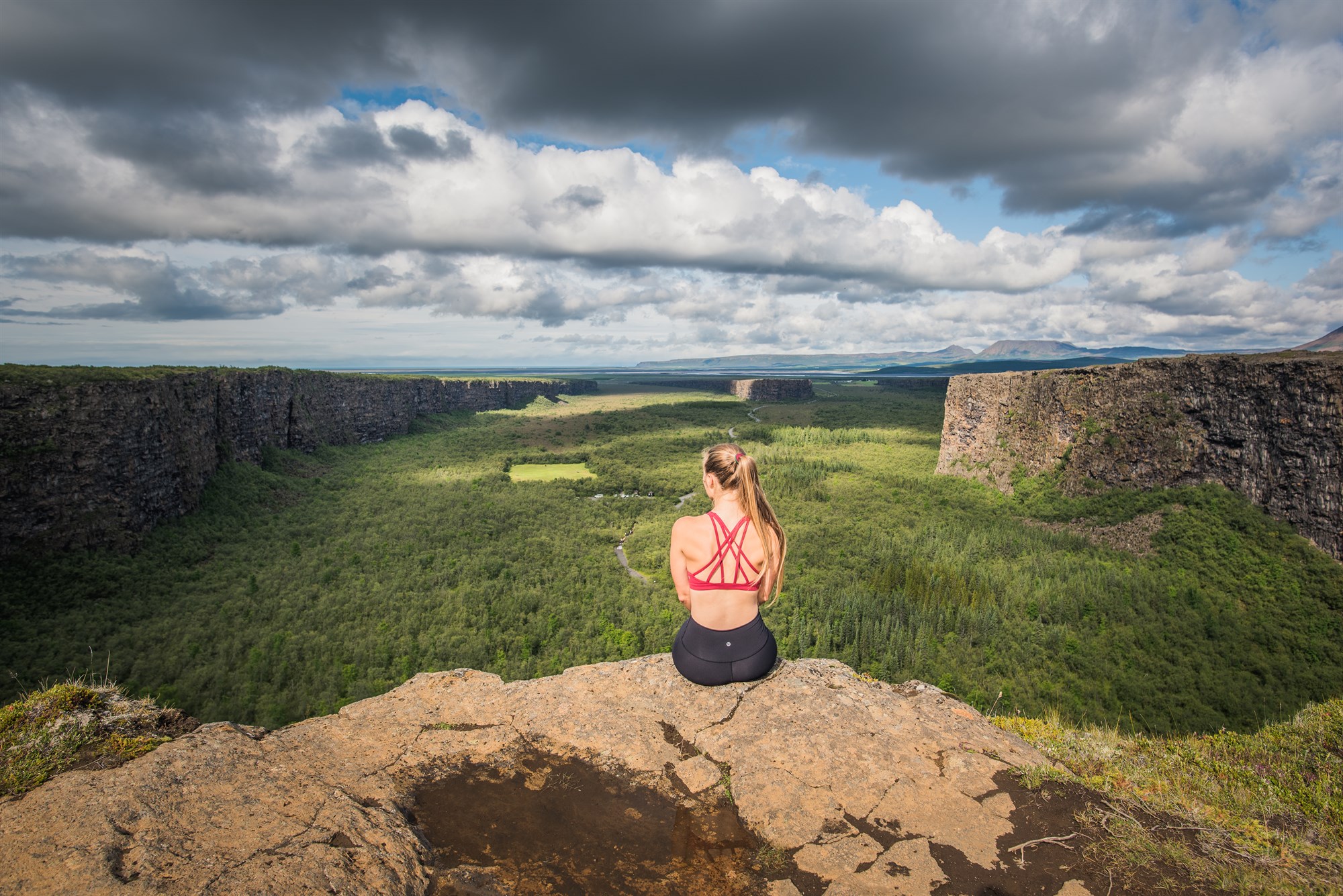 The campsite facilities offer restrooms, showers, electricity, washing, a drying closet, a charcoal grill, and a playground area for kids. Wi-fi is available by the main restroom building and visitor center. The area has varied and well-marked hiking trails and the temperature in Ásbyrgi is higher in summer than in many other places in Iceland.
You must register prior to camping.
Open: mid-May until the end of October
Location: Ásbyrgi, 671 Kópasker
Systragil Campsite - The environmentally friendly campsite ♻️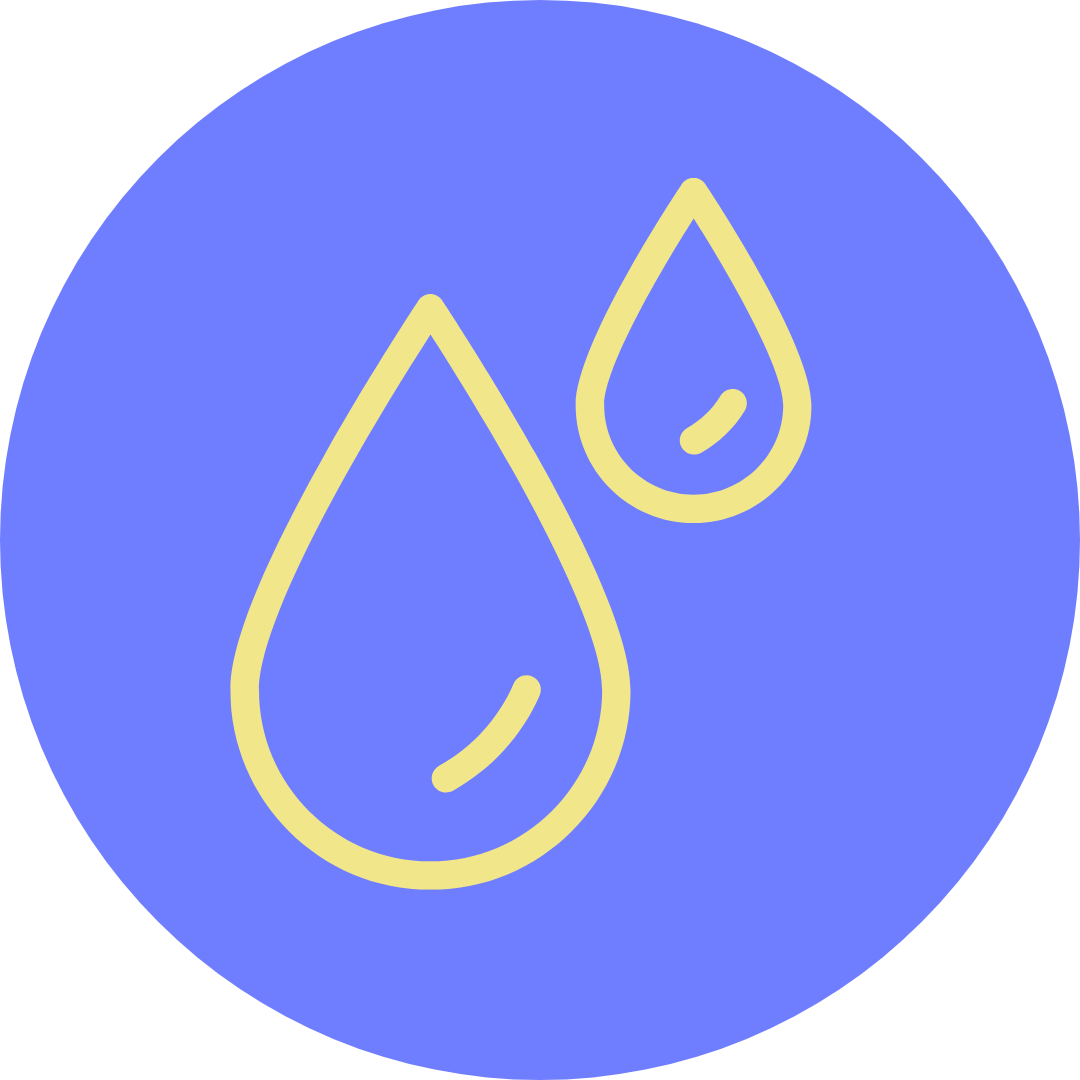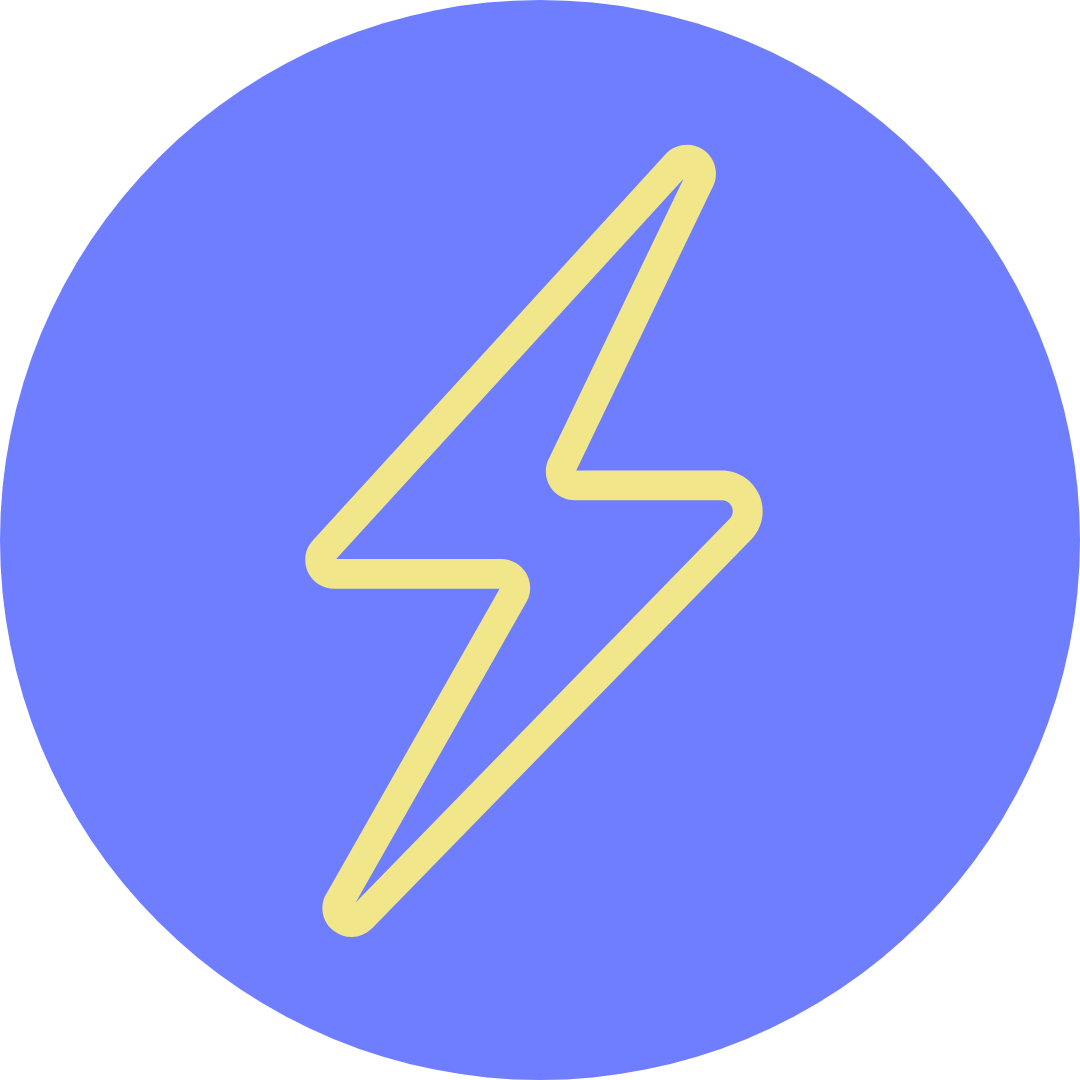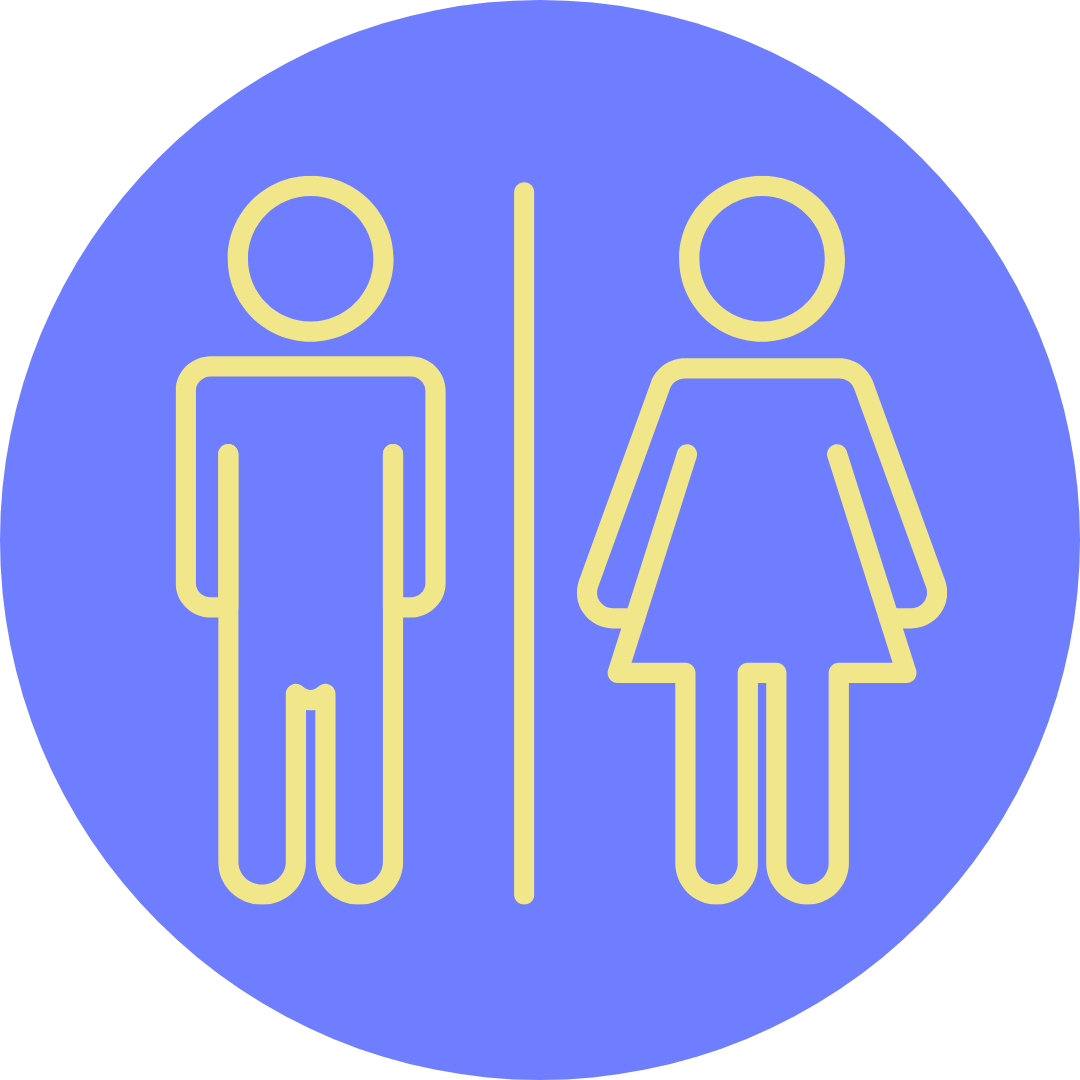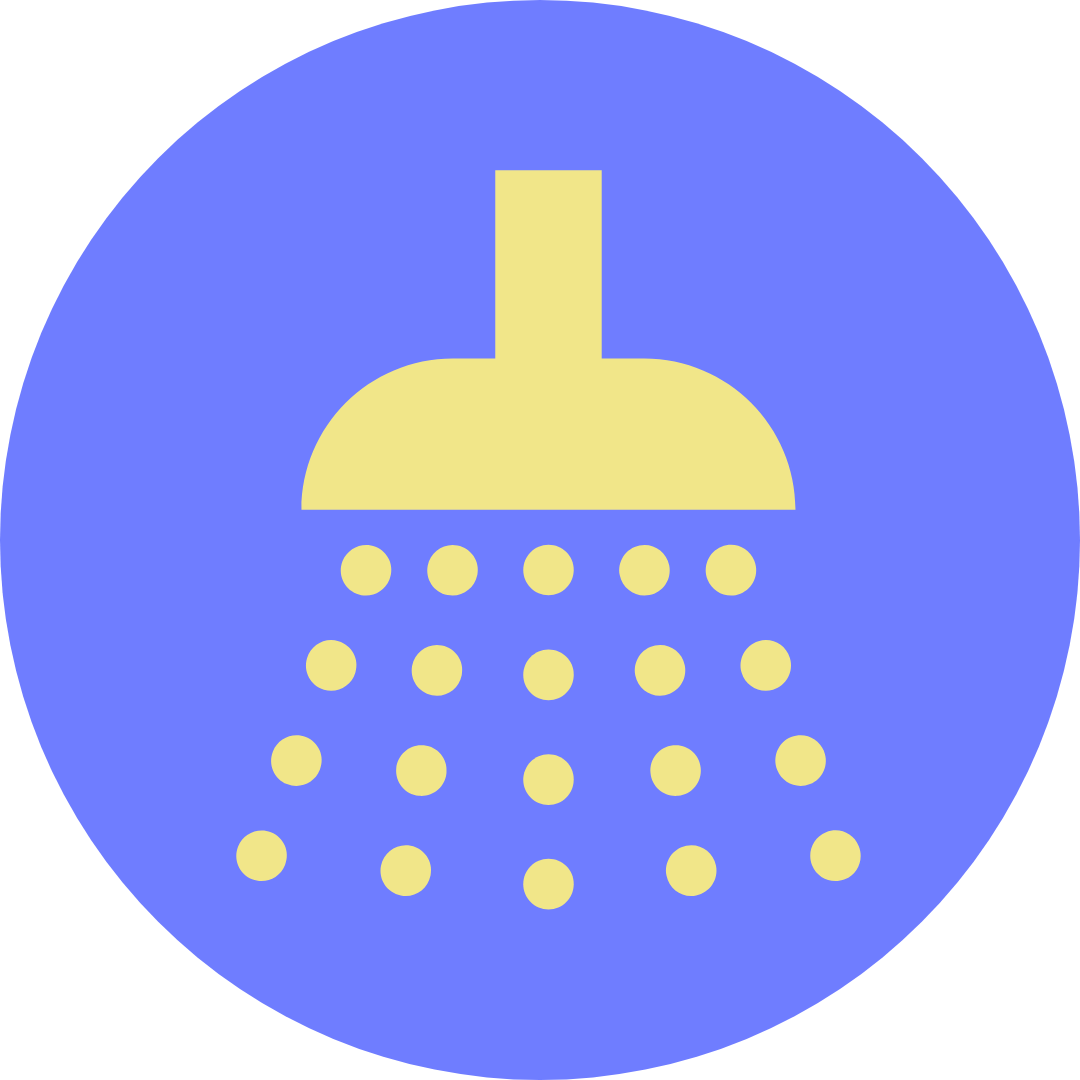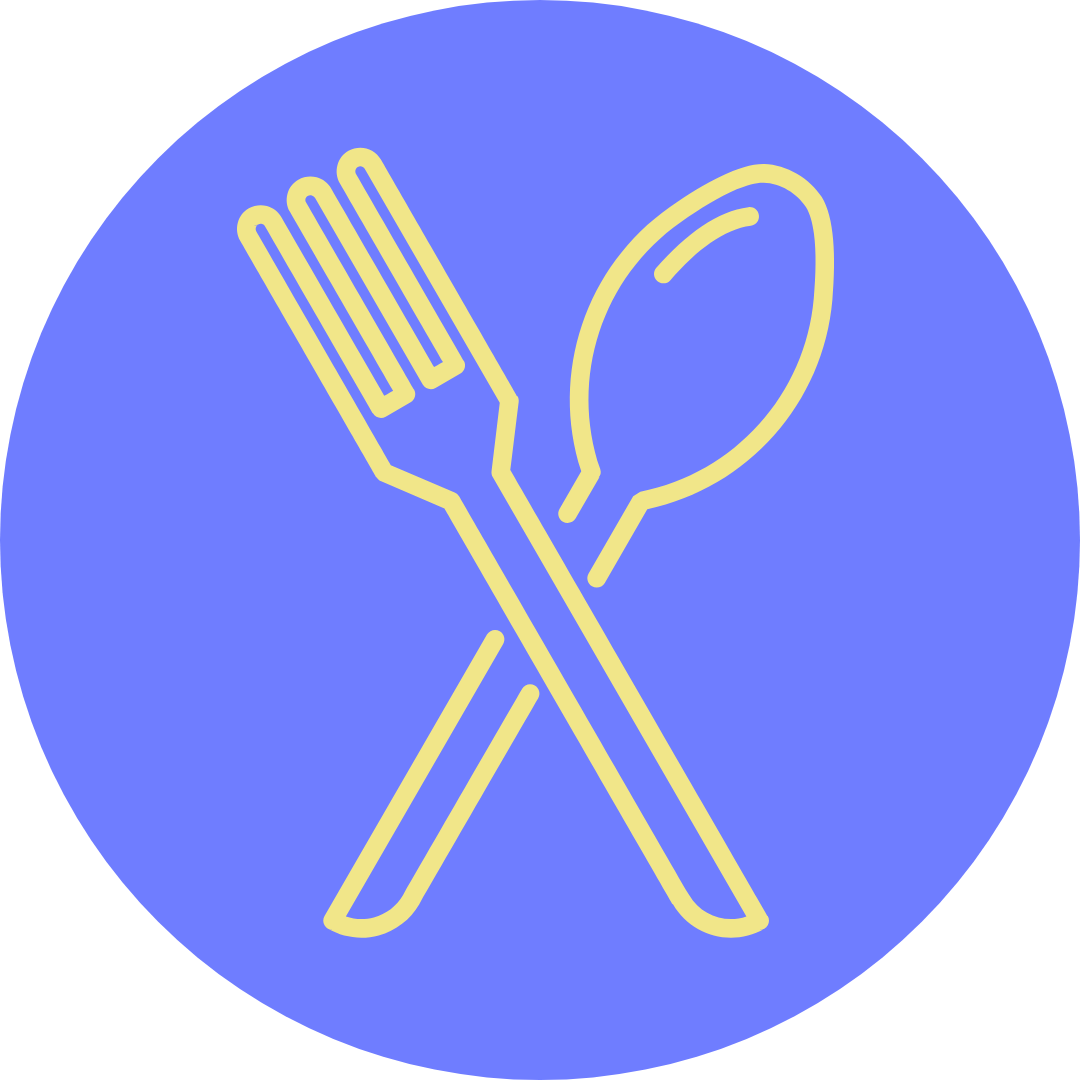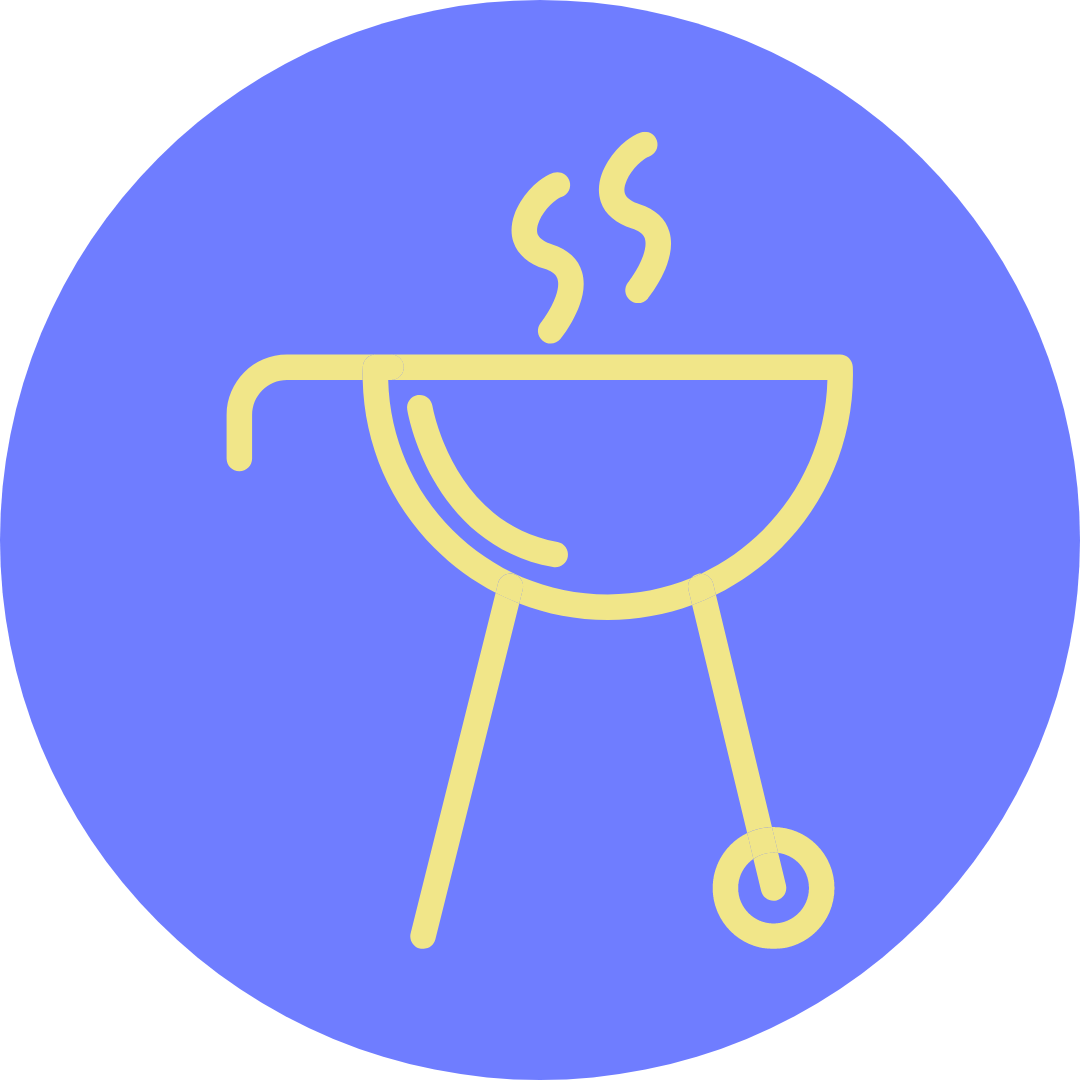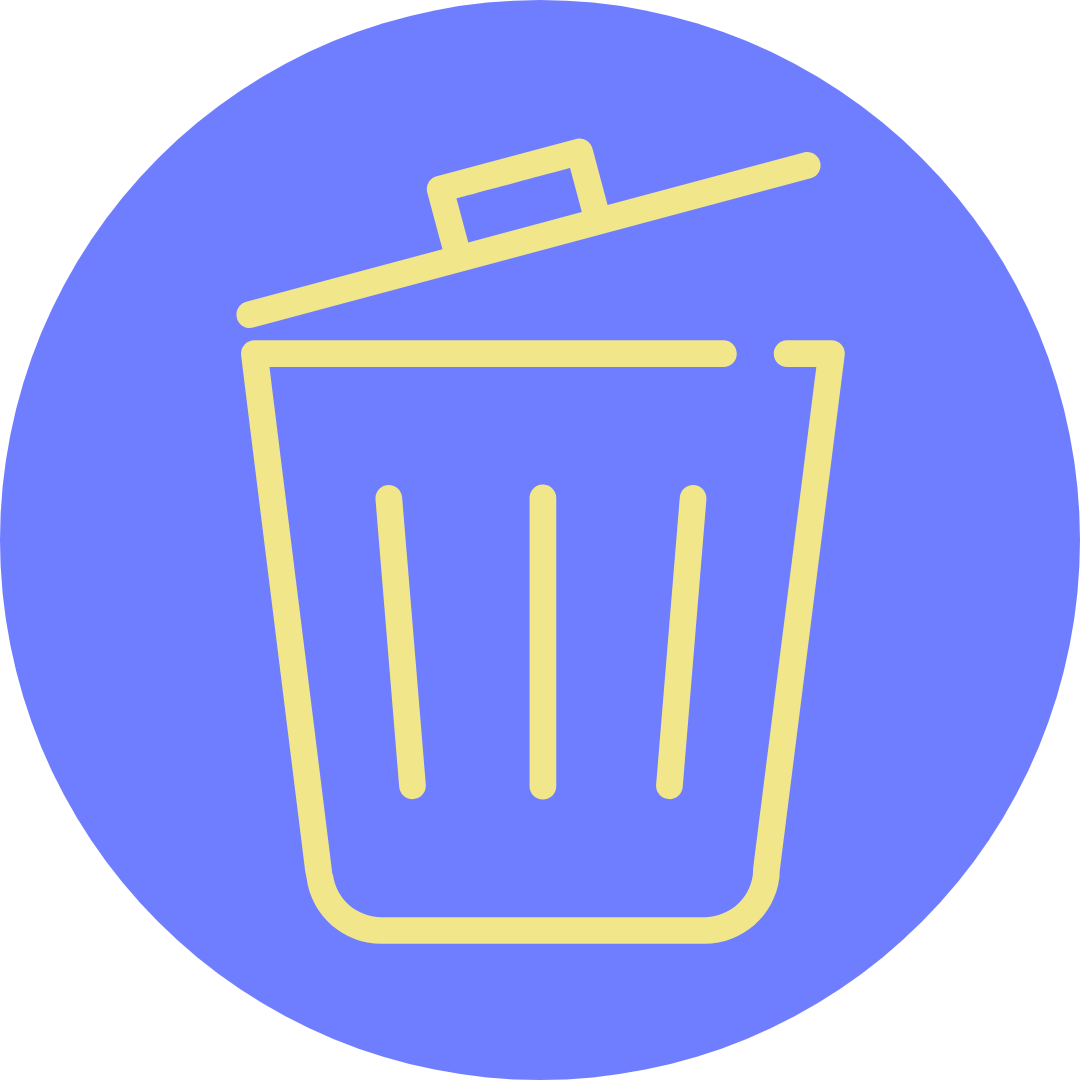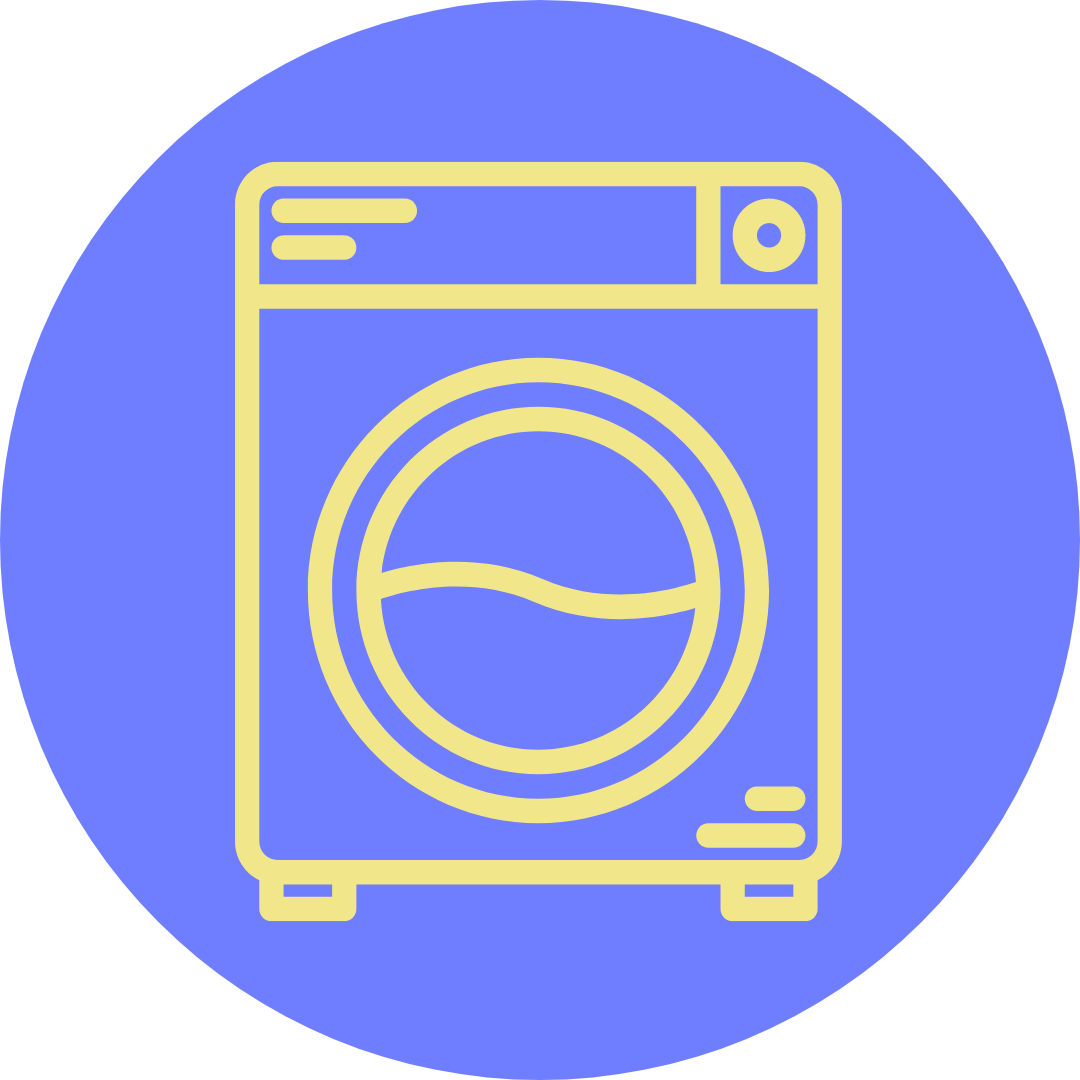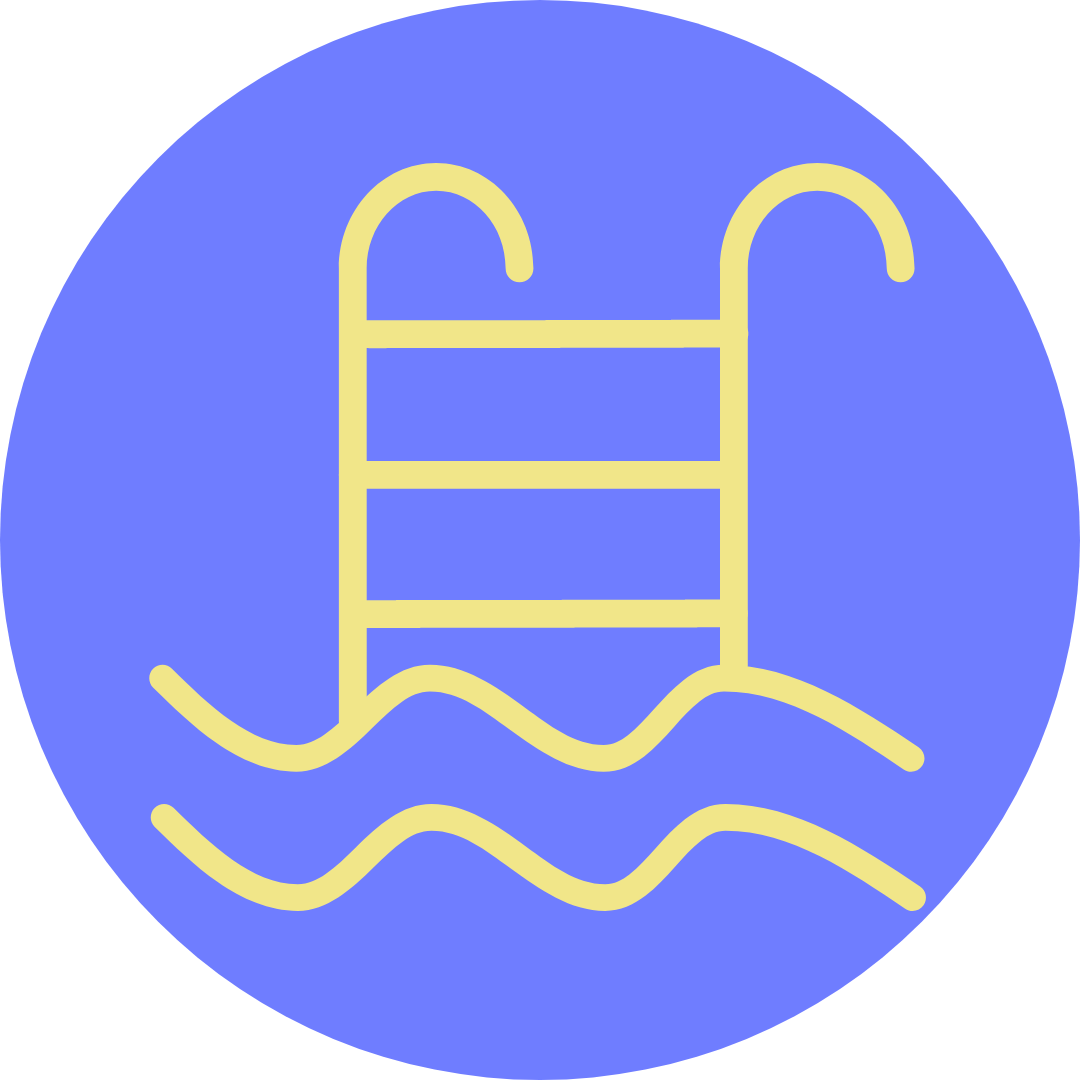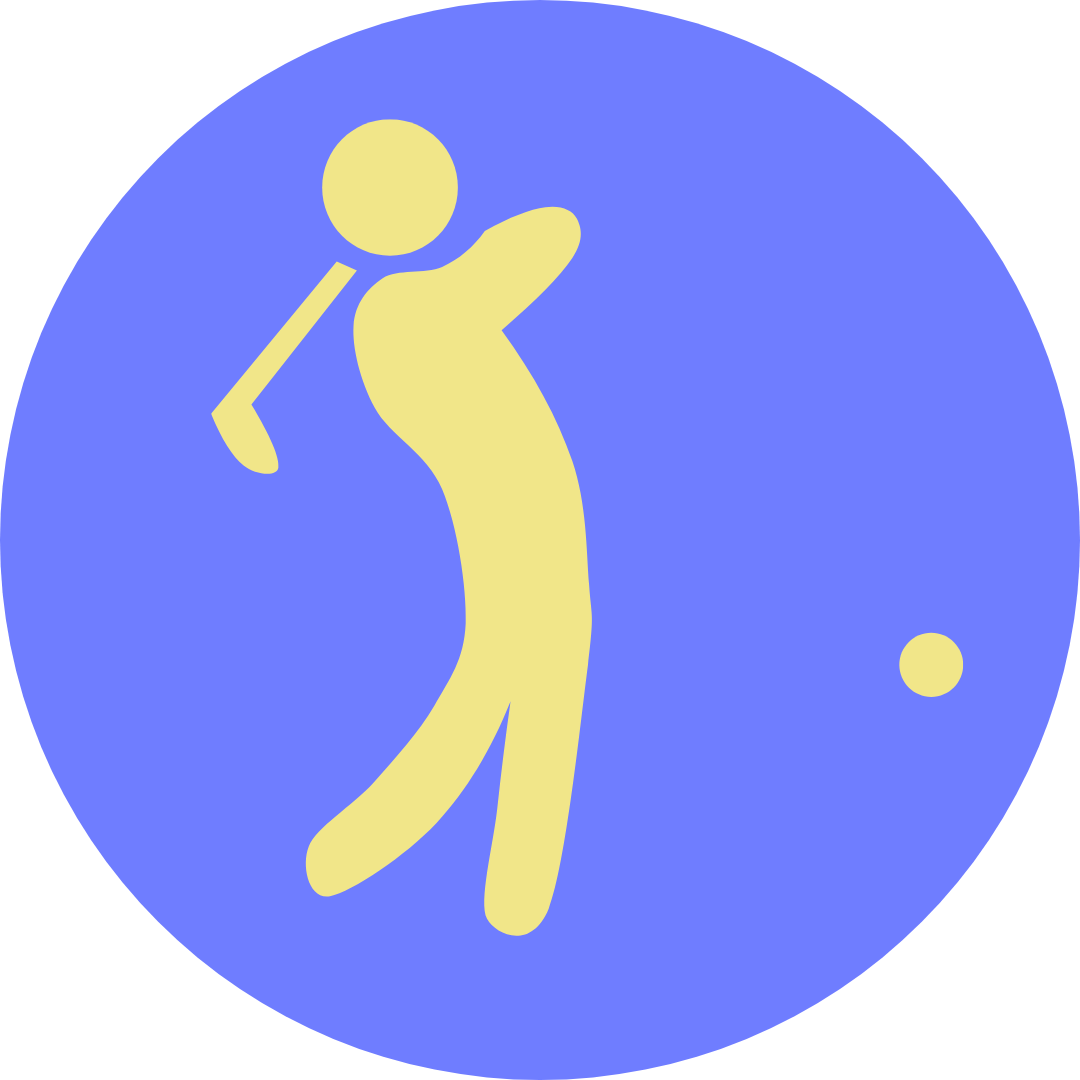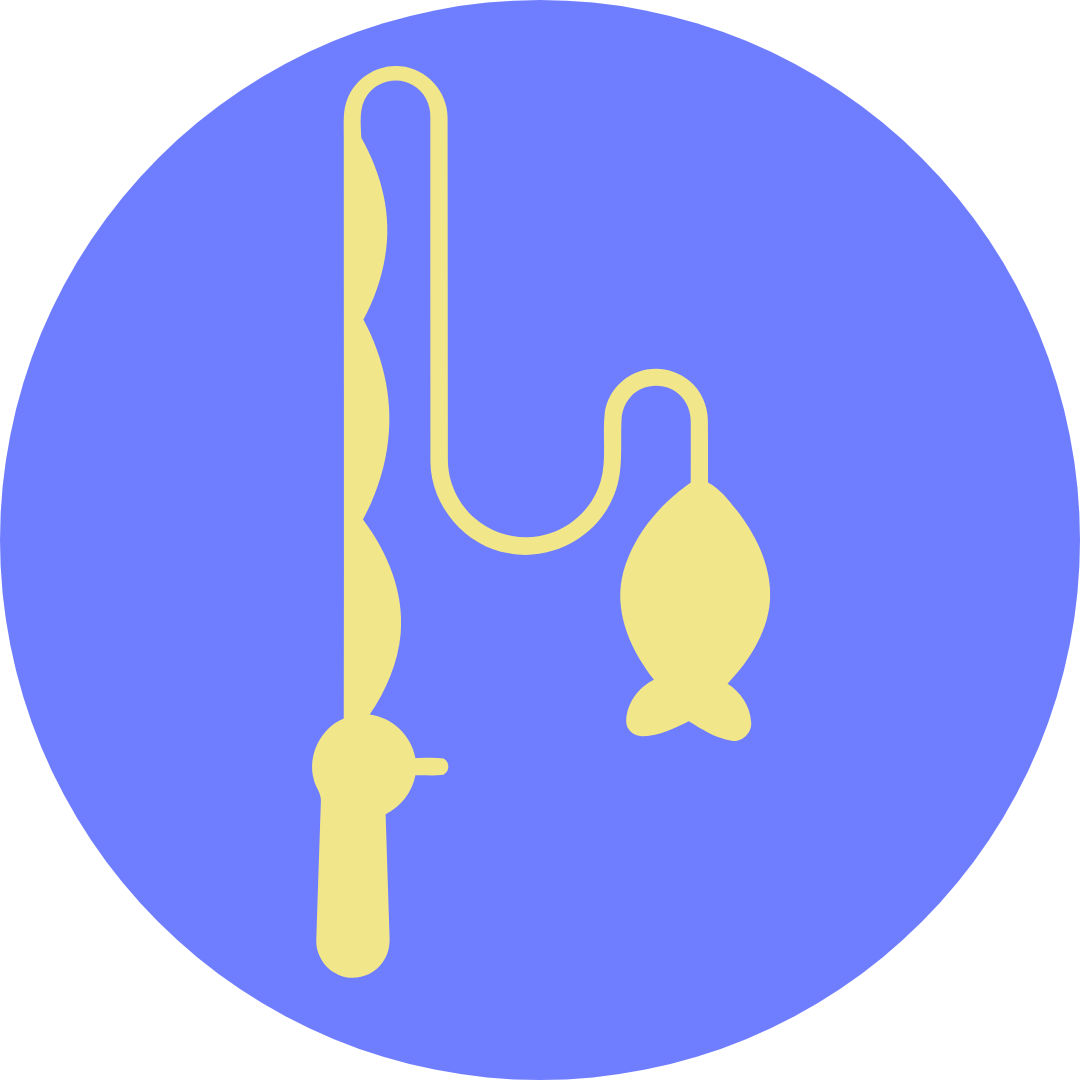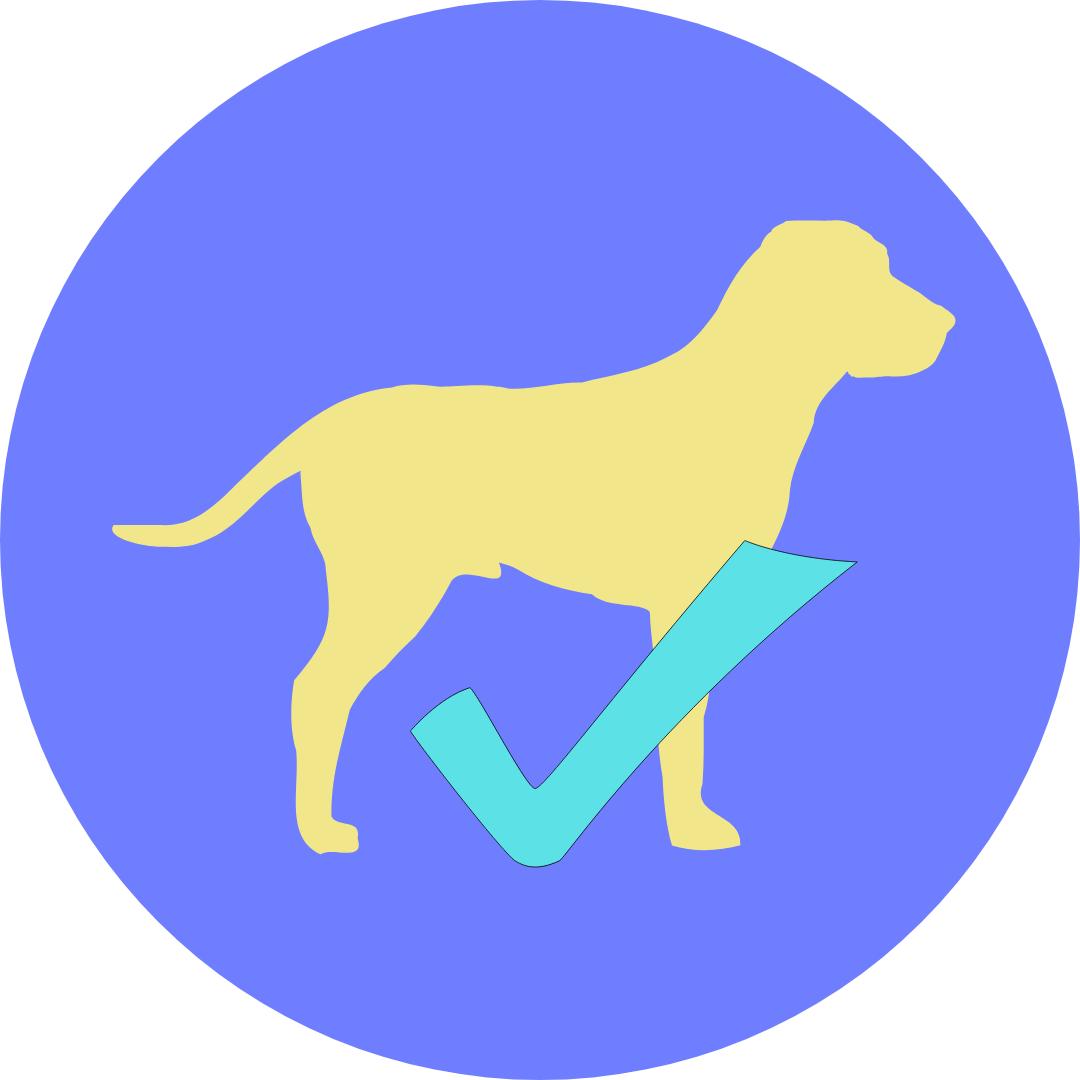 Systragil campground is located about 17 km outside the town of Akureyri, at Hróarsstaðir farm, and faces the largest natural birch wood in Iceland: Vaglaskógur. From the campsite, you can go on several different hiking paths, both in Vaglaskógur, to Hálshnjúkur, the mountain above Vaglaskógur and to a nearby hill called Vaðlaheiði.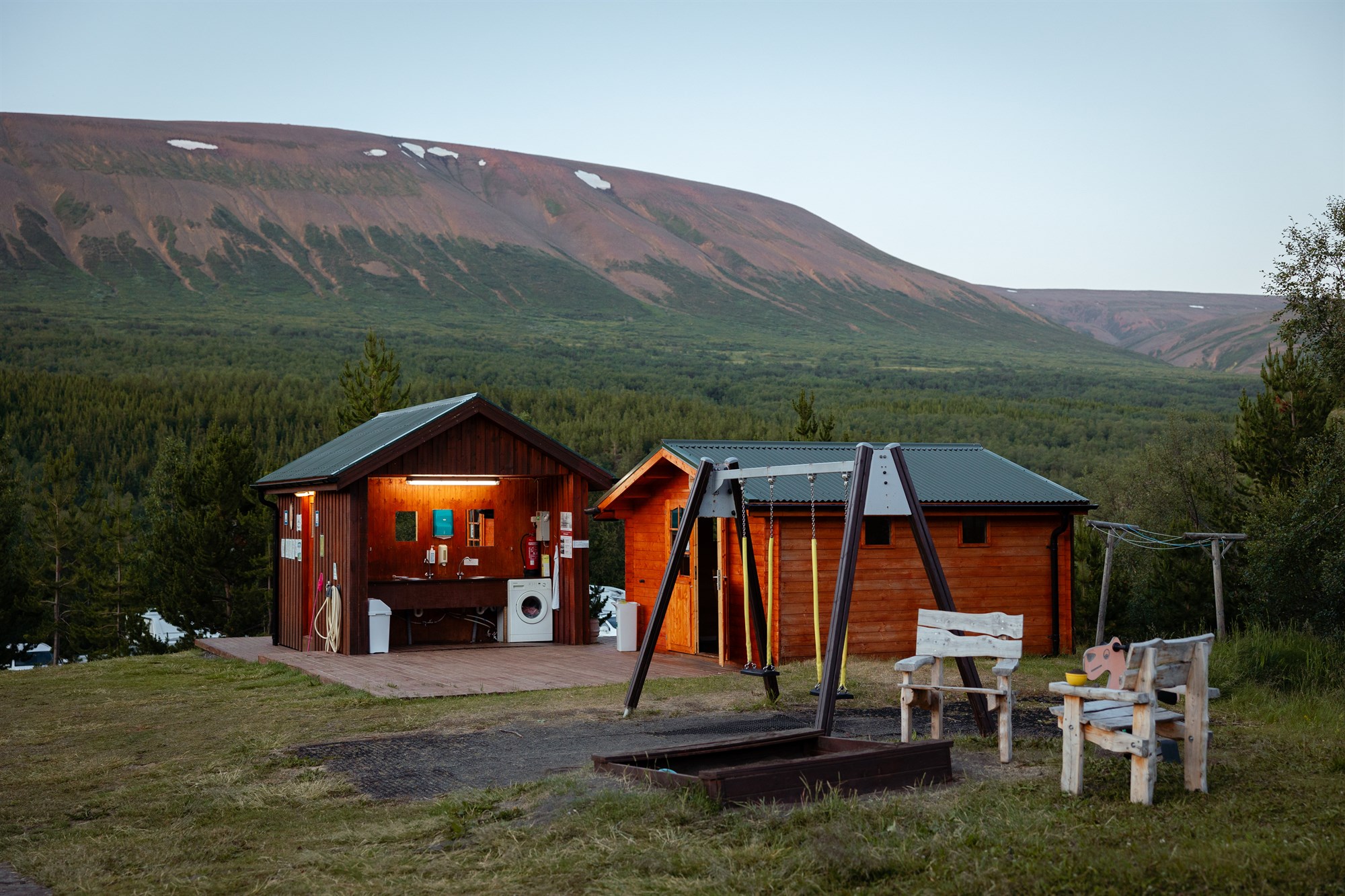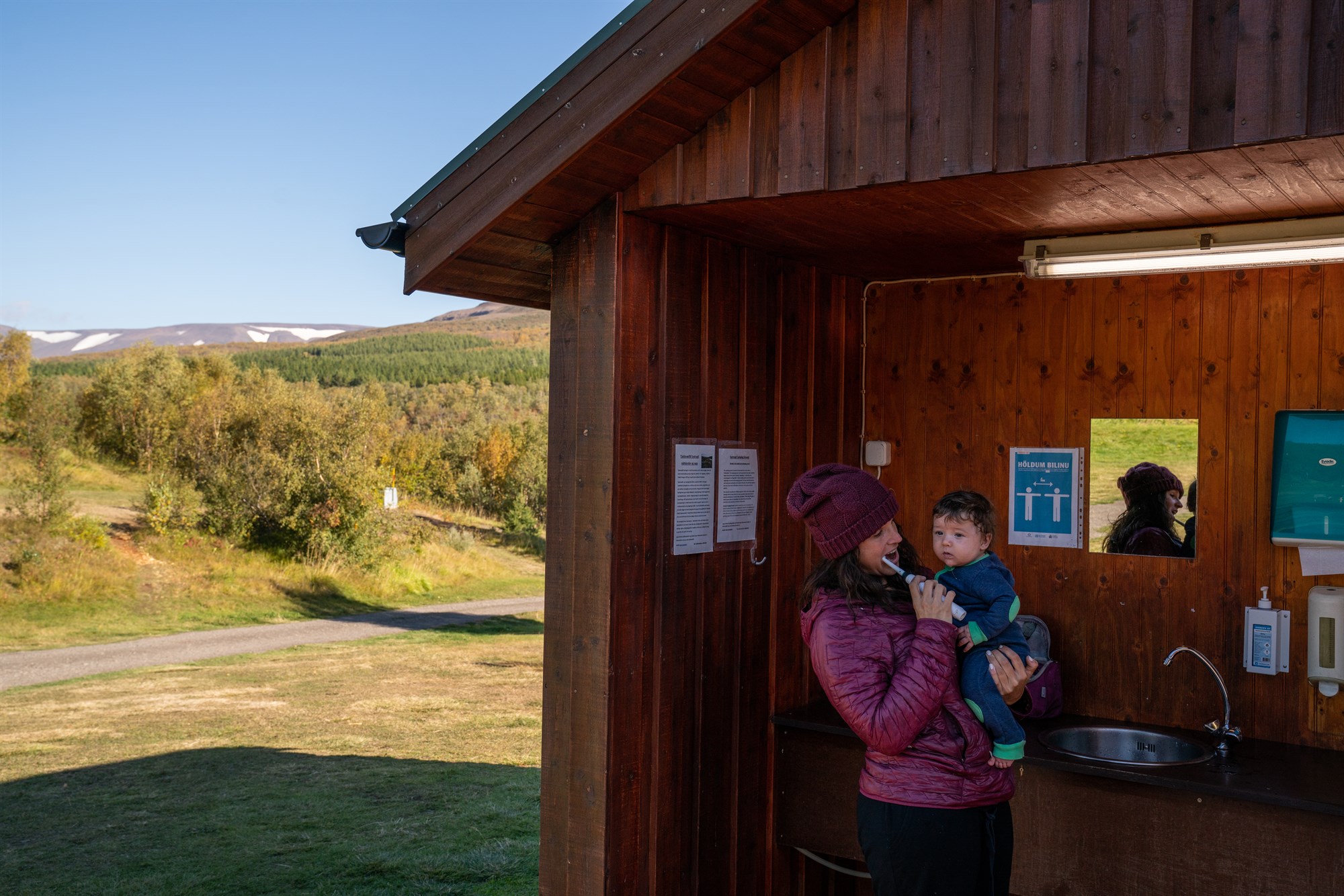 Systragil is open for tents, tent trailers, and campers, and offer heated bathroom facilities, shower, facilities to prepare and cook food, hot and cold running water, electricity, a washing machine, a playground, and waste disposal for mobile homes. The campsite is run in an environmentally friendly way, where guests are offered services and facilities where responsibility for nature is at the forefront, and guests are offered to sort their trash.
Running of engines (including the KuKu Camper) is not permitted from midnight until 7 am in the morning to respect the privacy of other campers.
Open: 1st of June - 30th of September
Location: Illugastaðavegur (Road 833) - 601 Akureyri
Hólar - The History Buff's Campsite ⌛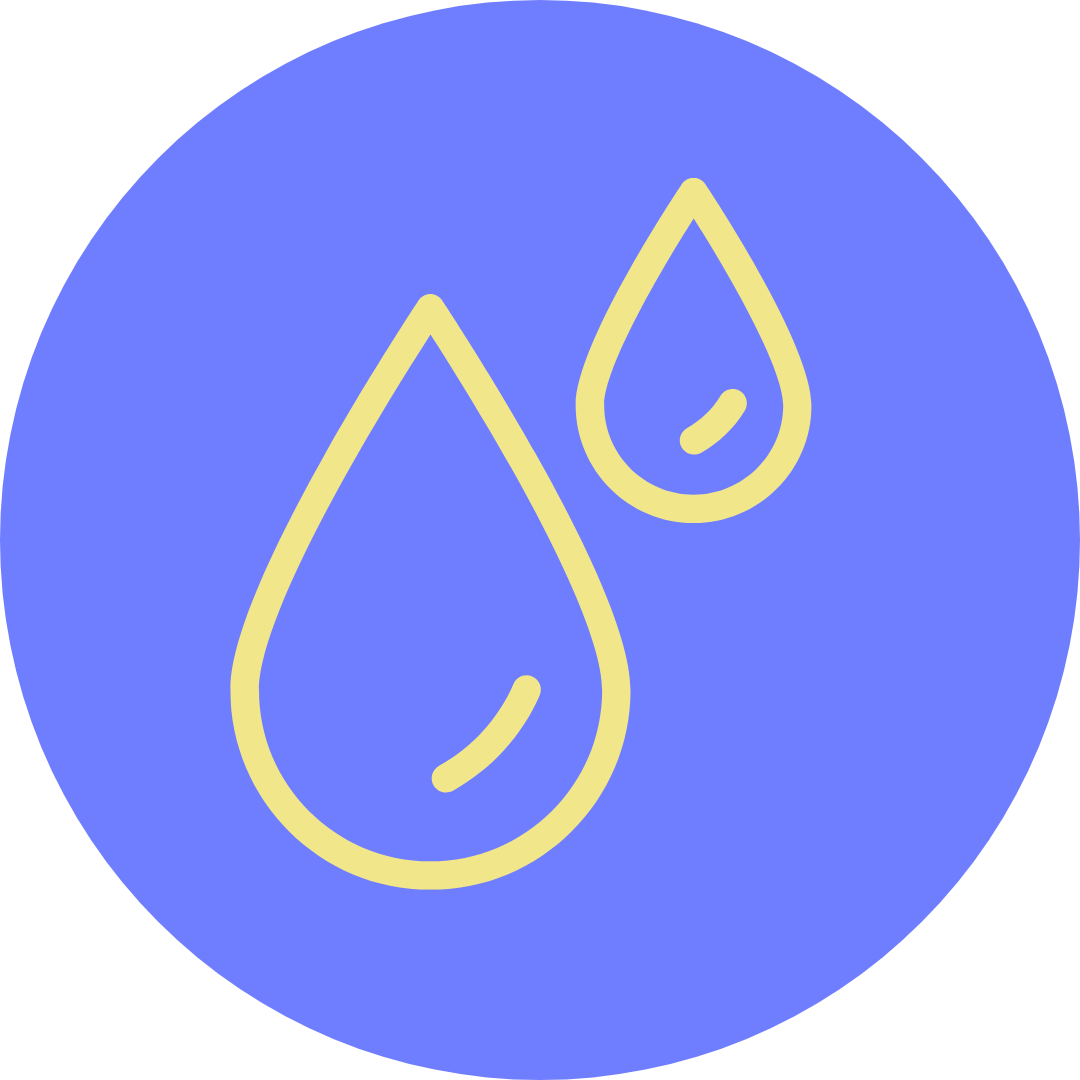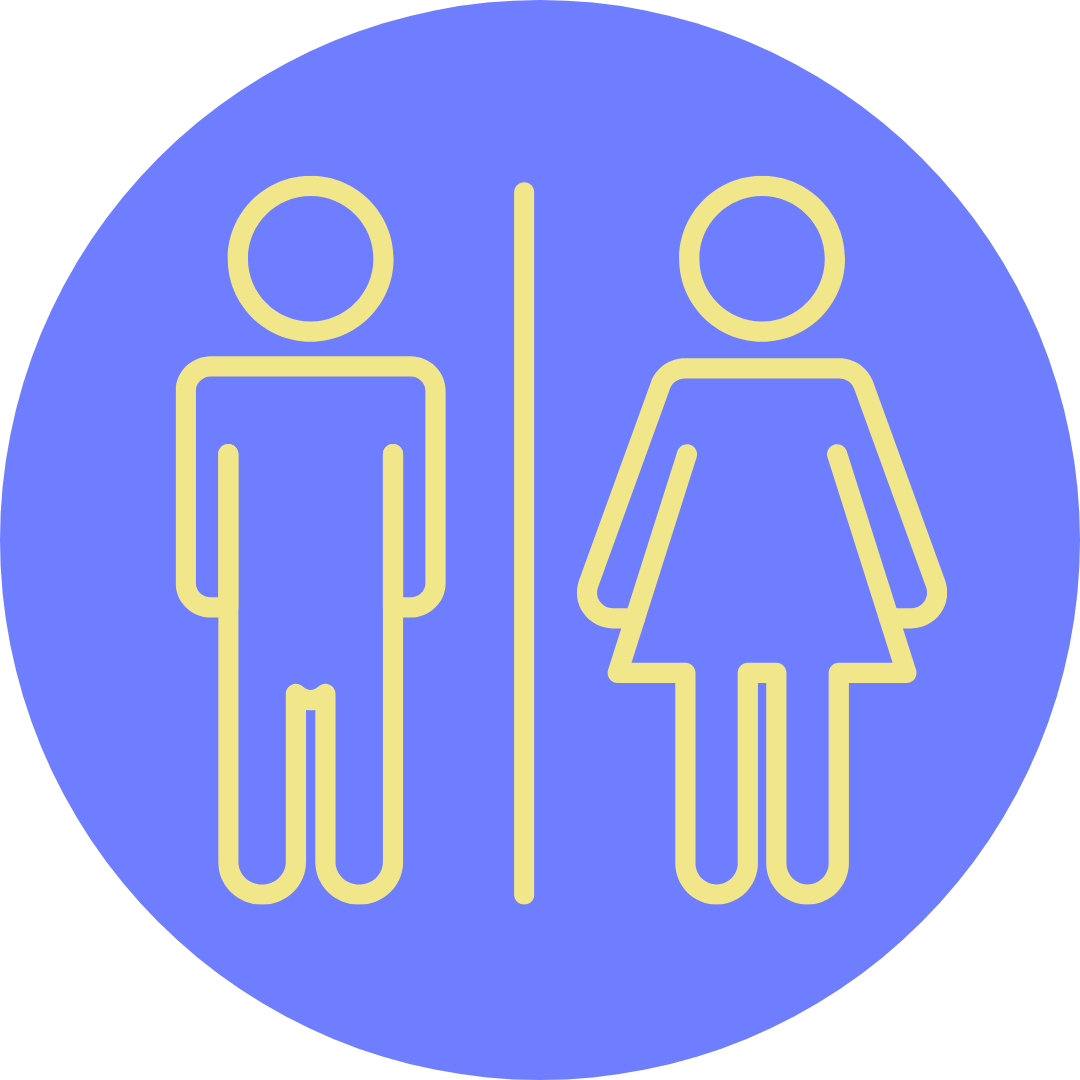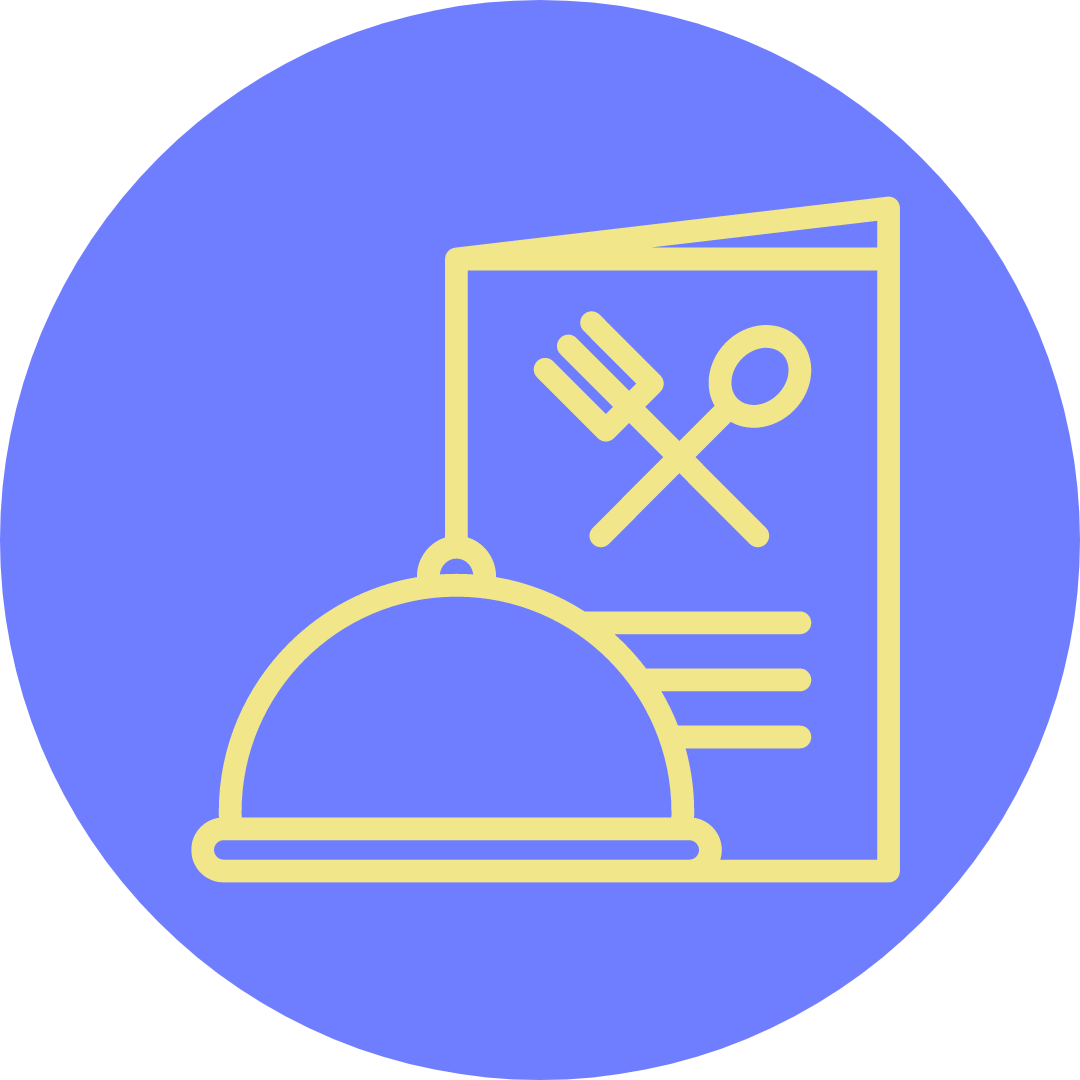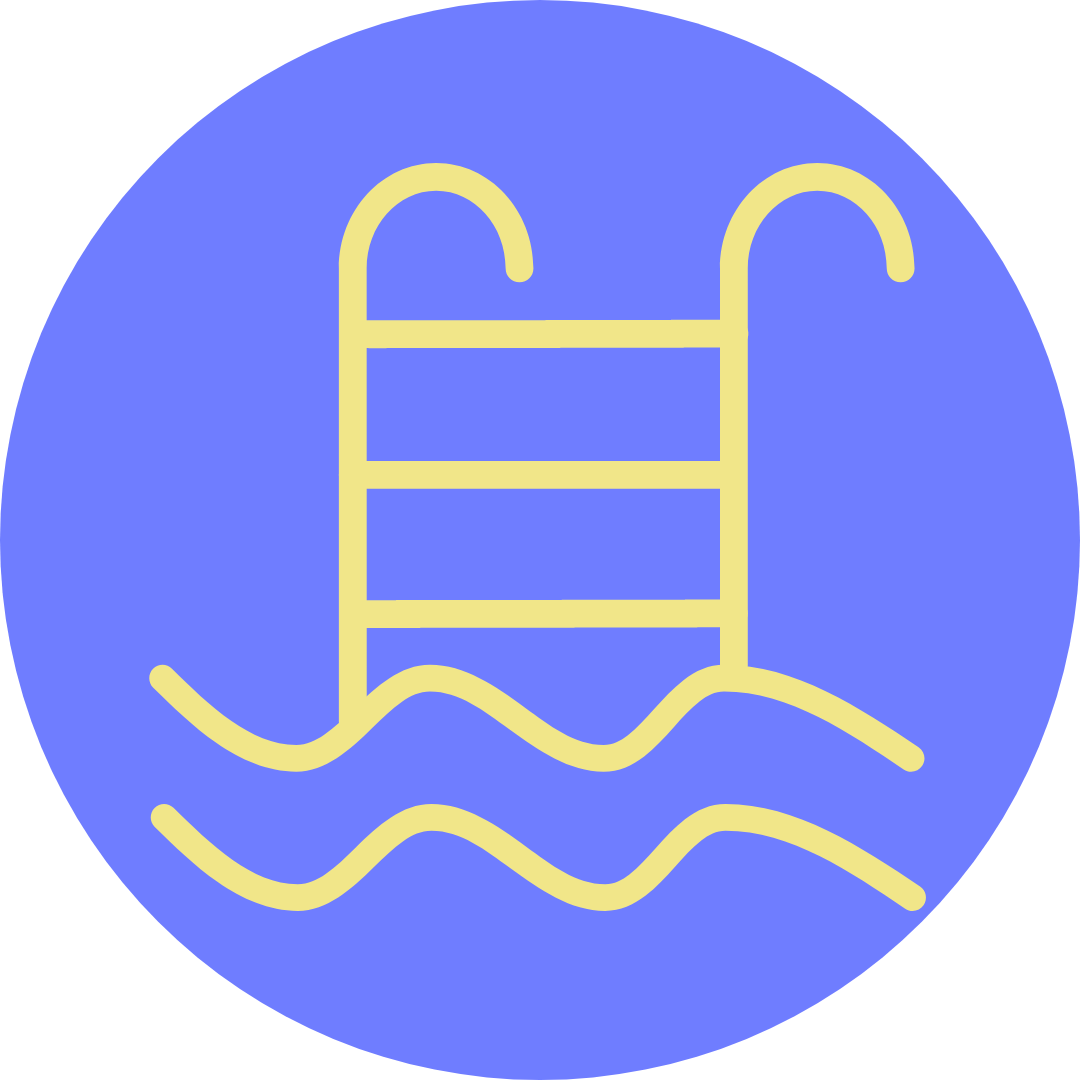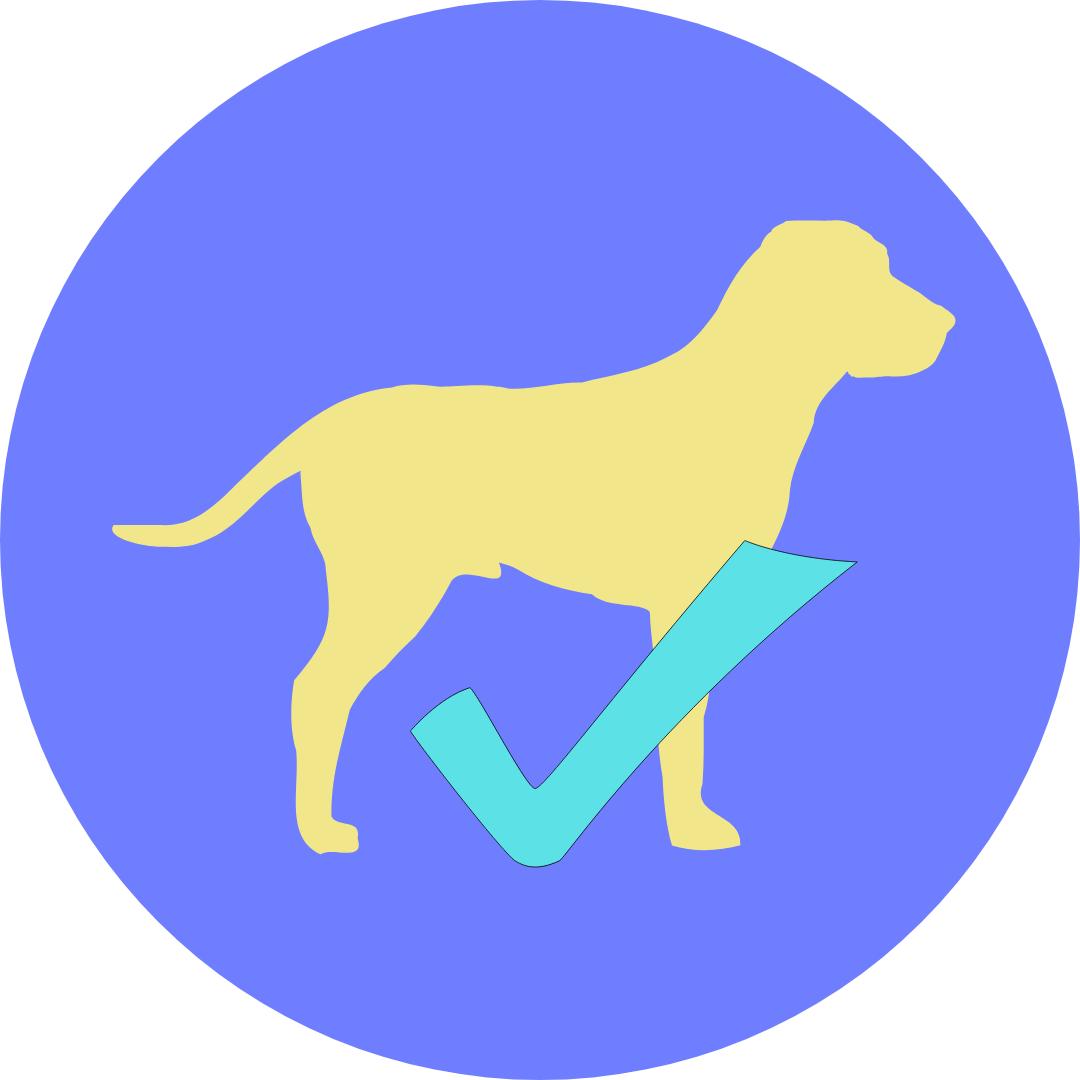 Hólar, Hjaltardalur about 30 km east of Sauðárkrókur, has through the centuries been an important center of culture and education. The first printing press in Iceland was introduced to Holar in 1530, and Hólar remained the last stronghold of Catholicism in Iceland until 1550. Hólar played an important part in the medieval politics of Iceland and was for a long time one of Iceland's two main centers of learning.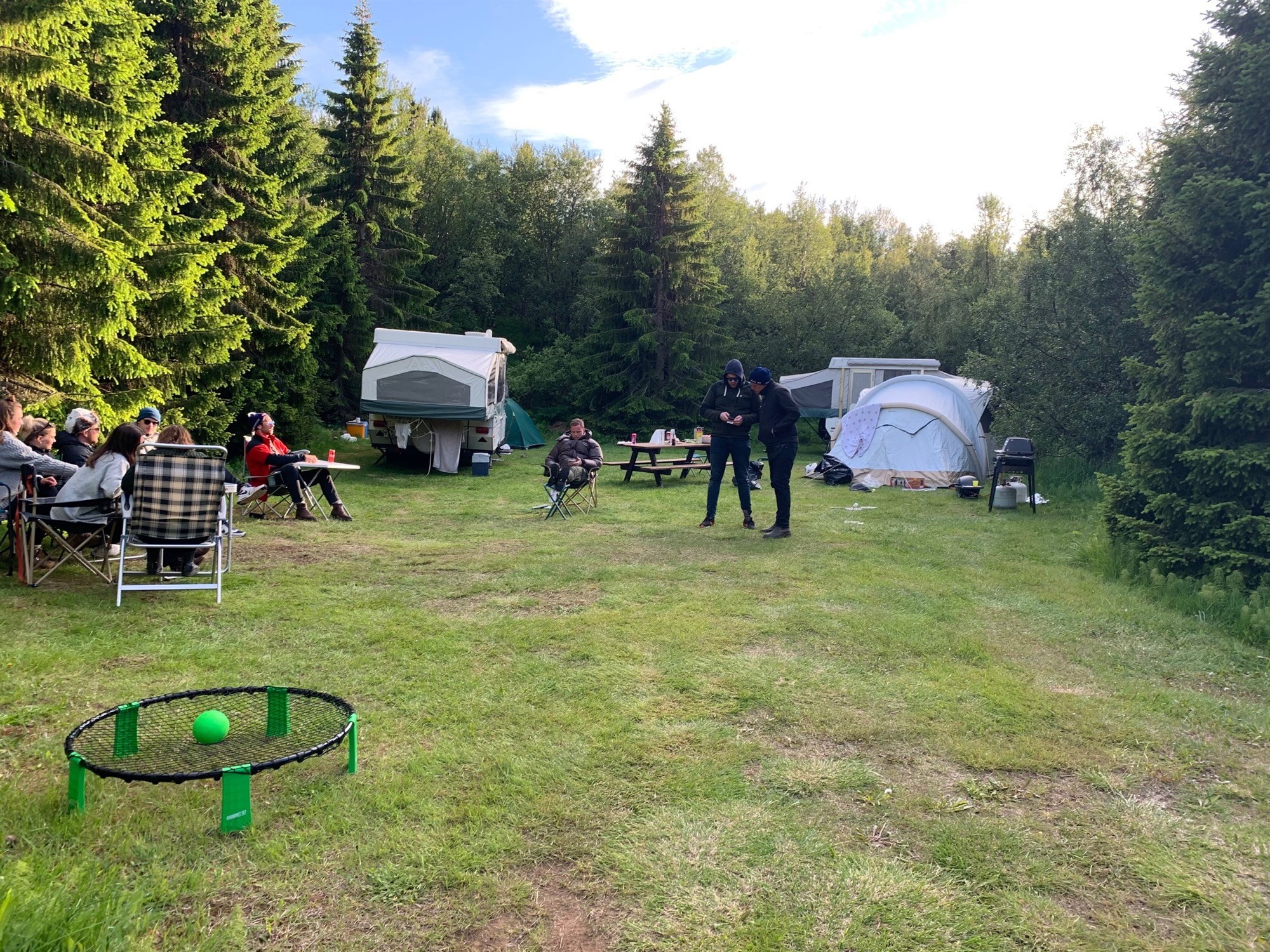 Photo: Hólar Campground (courtesy of Hólar Campground)
Today Hólar is home to Holar University and the iconic Hólar Cathedral, the oldest stone church in Iceland, ordained in 1763. At Hólar there is also Nýjibær, a reconstruction of Iceland's famous turf house as well as Auðunnarstofa, a replica of a house built by Norwegian bishop around 1313 at Hólar.
The campsite itself is in the forest that gives good shelter and a cozy atmosphere. The facilities at the campsite are quite basic which is probably one of the factors that make this campsite as charming as it is. The facilities include restrooms with hot and cold running water. Around the campsite are several walking paths, a playground for kids, and a short walking distance to the restaurant at Hólar.
Open: 15th of May – 15th of September
Location: Tjaldstæðavegur, 551 Hólar í Hjaltadal
Hveravellir Campsite - The Highland Campsite ⛰️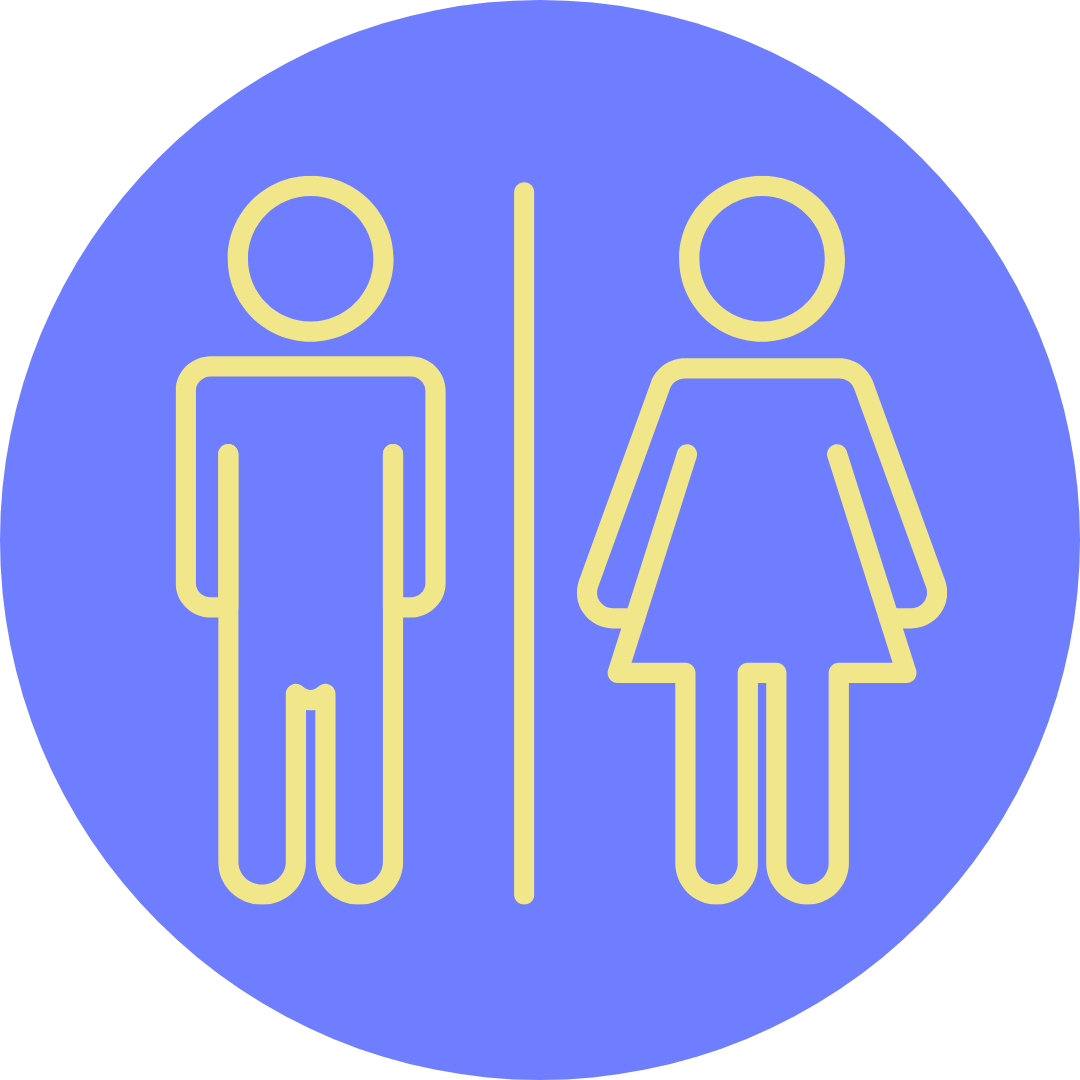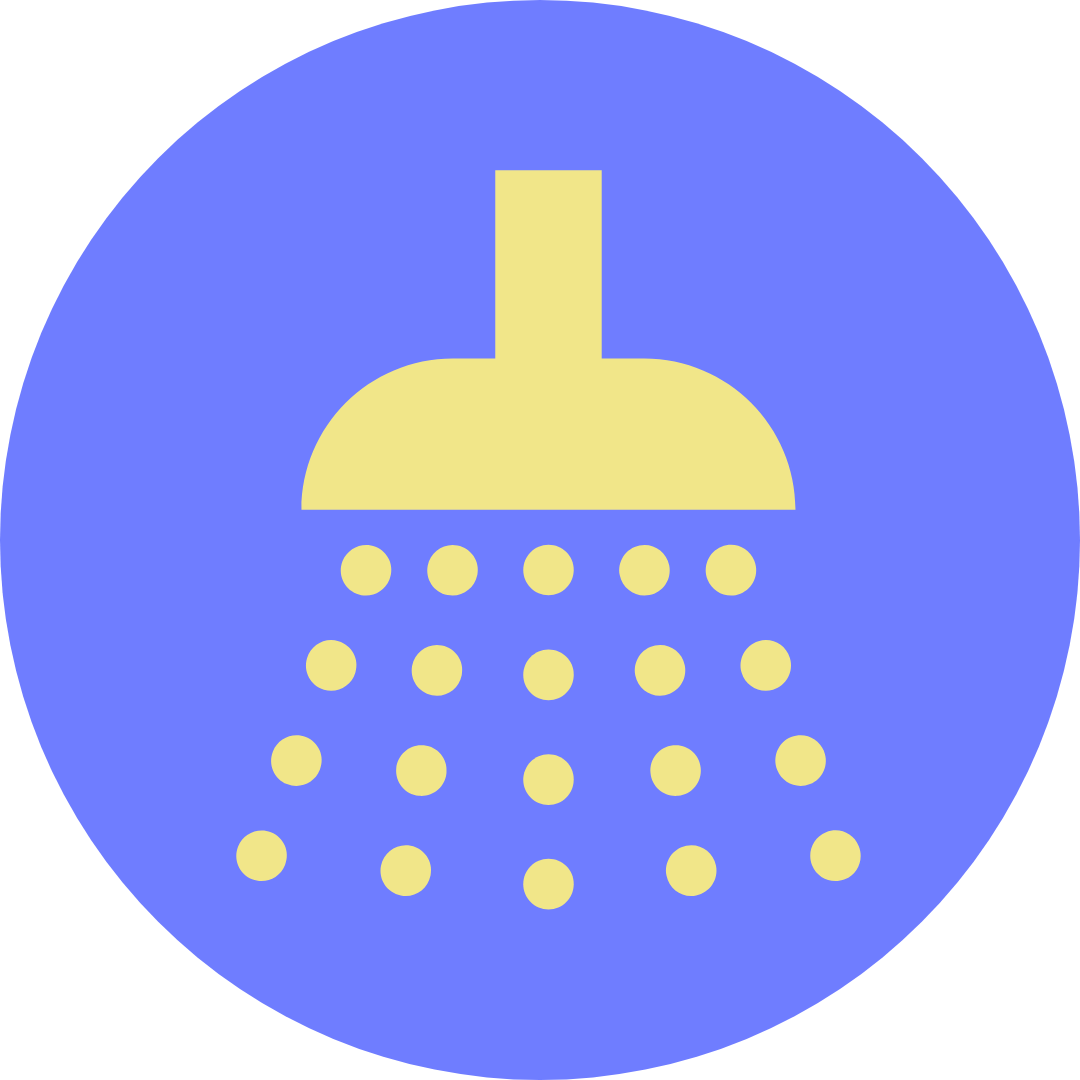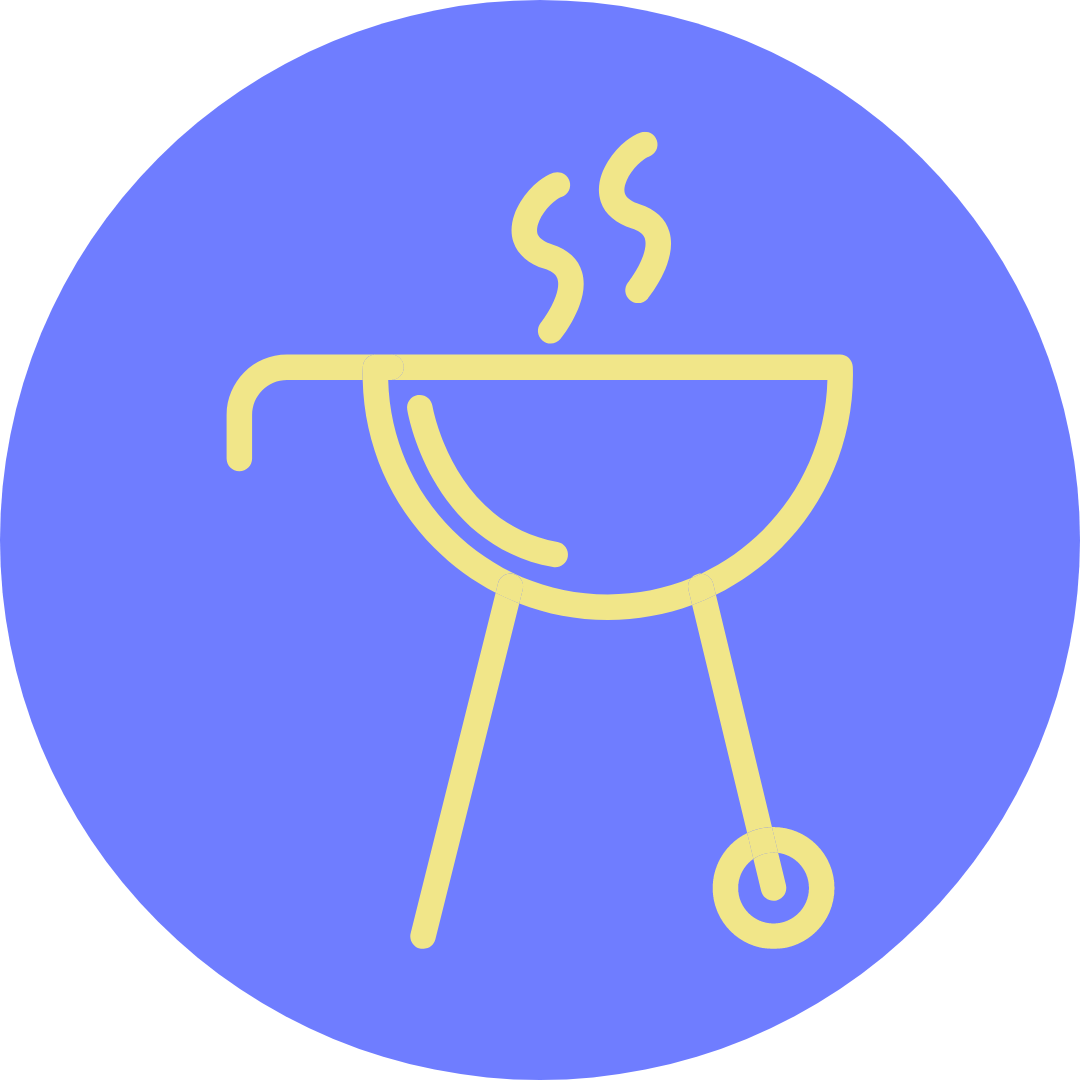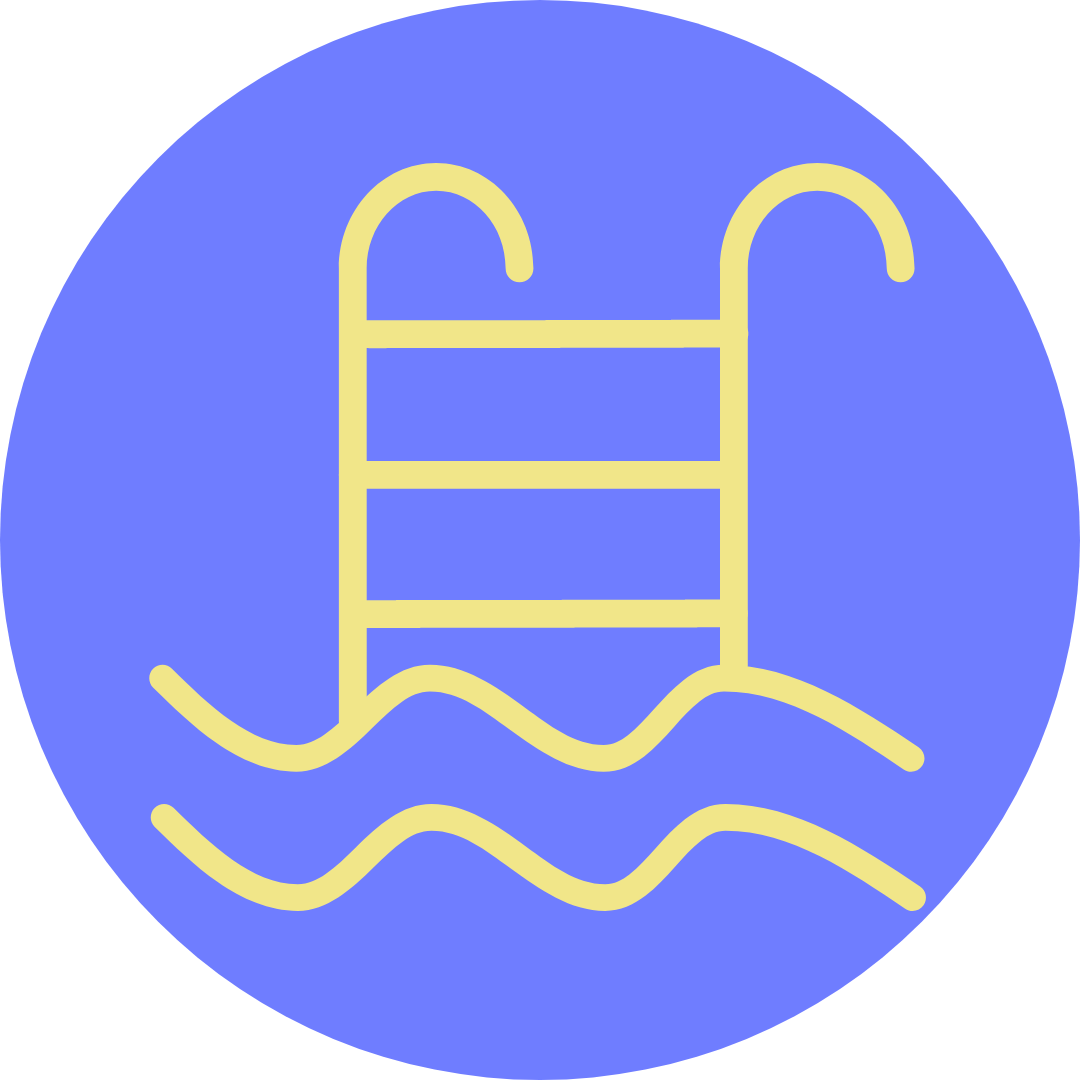 Hveravellir is only accessible by a 4x4 vehicle, so it is only accessible with our 4-wheel drive campers and is located mid-way on road F-35, commonly known as Kjölur, an old national route in Iceland connecting North and South Iceland. Hveravellir is a nature reserve, set in between the glaciers Langjökull and Hofsjökull. In the area, you find natural hot springs and smoking fumaroles.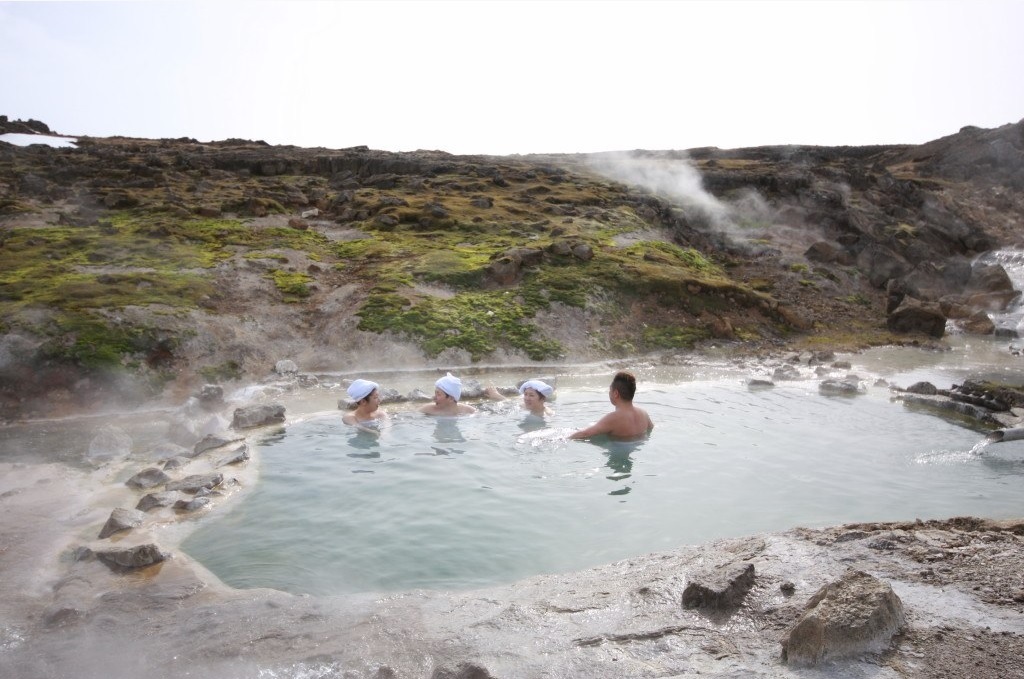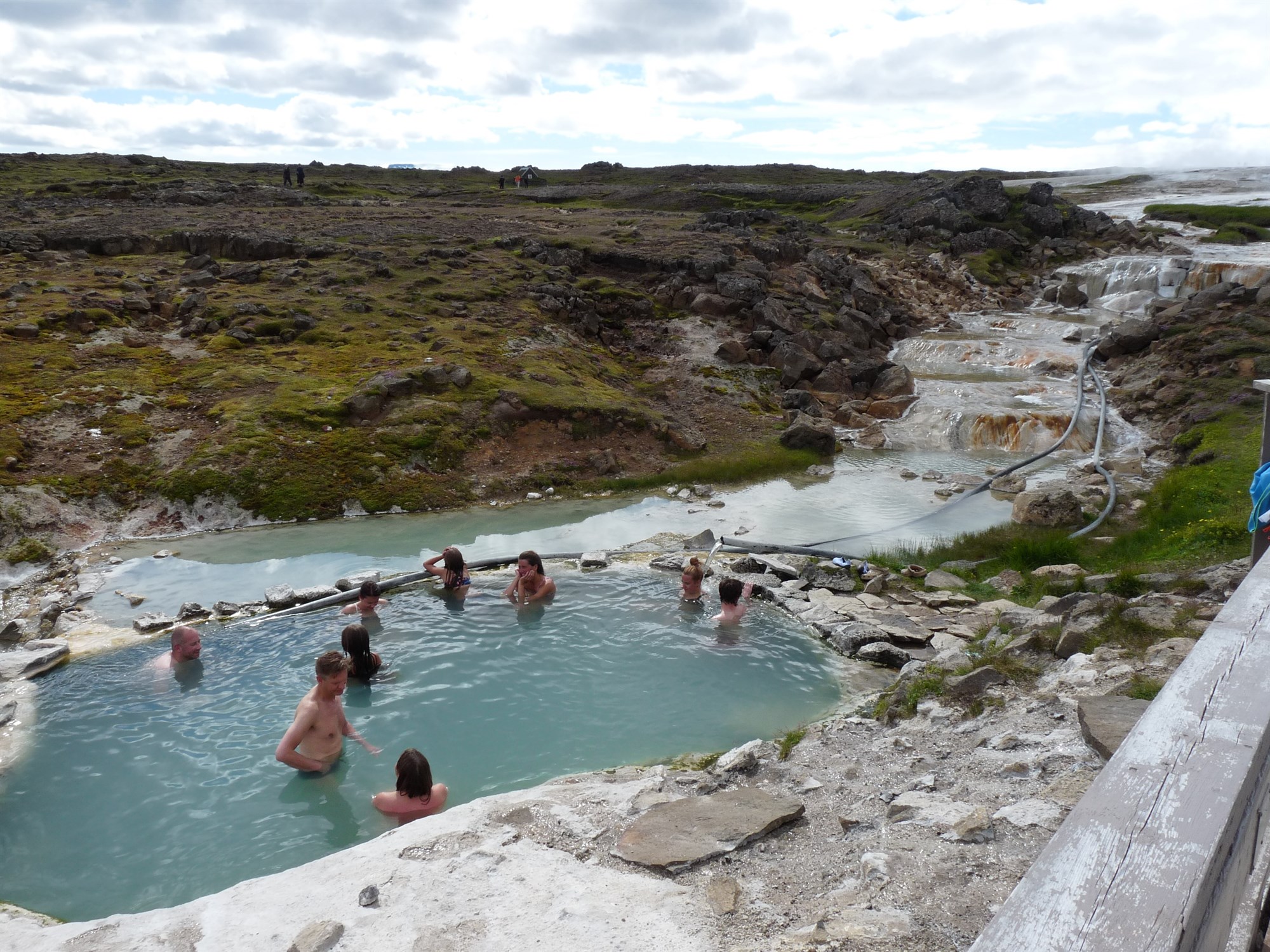 Photo: Hot spring at Hveravellir (courtesy of Hveravellir Campground)
The place has restrooms and shower facilities next to the campsite. All guests are free to use the outdoor thermal nature pool, pick-nick tables, and grilles in the area.
Open: As long as the F-35 road is open, this campsite is open (usually that is from early June - end of September)
Location:  Hveravellir
---
Westfjords 
Heydalur Campsite - The Influencers Campsite 🤳🏻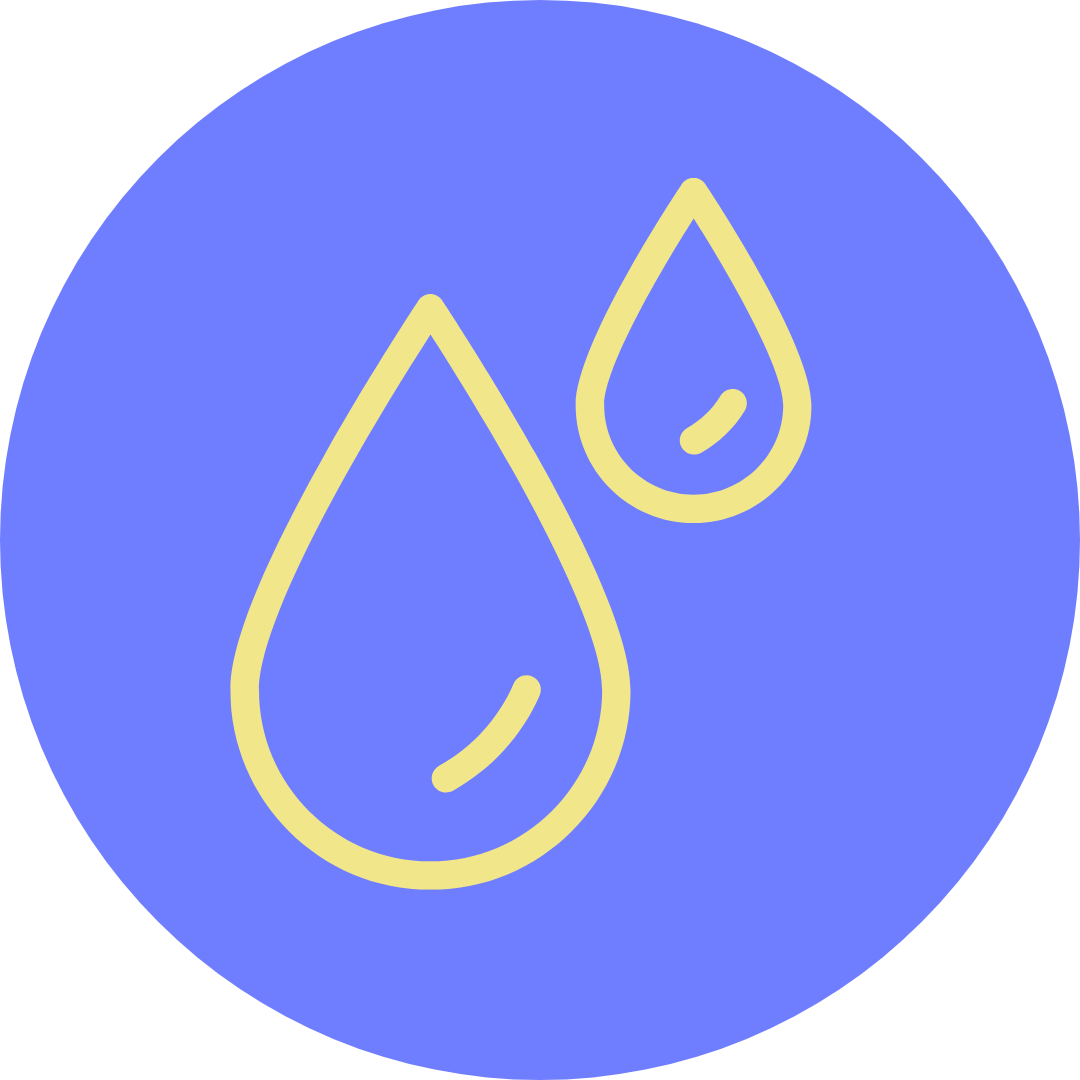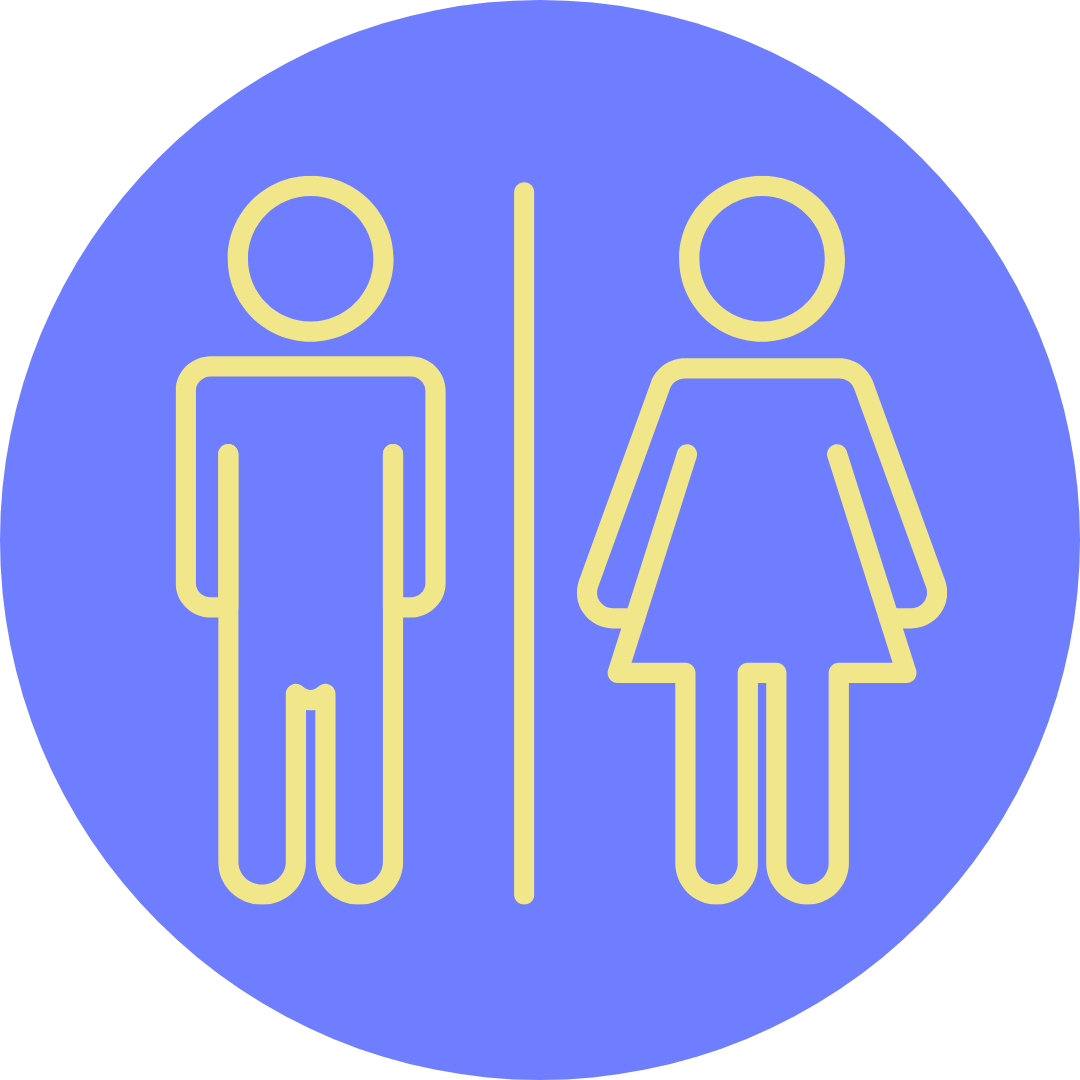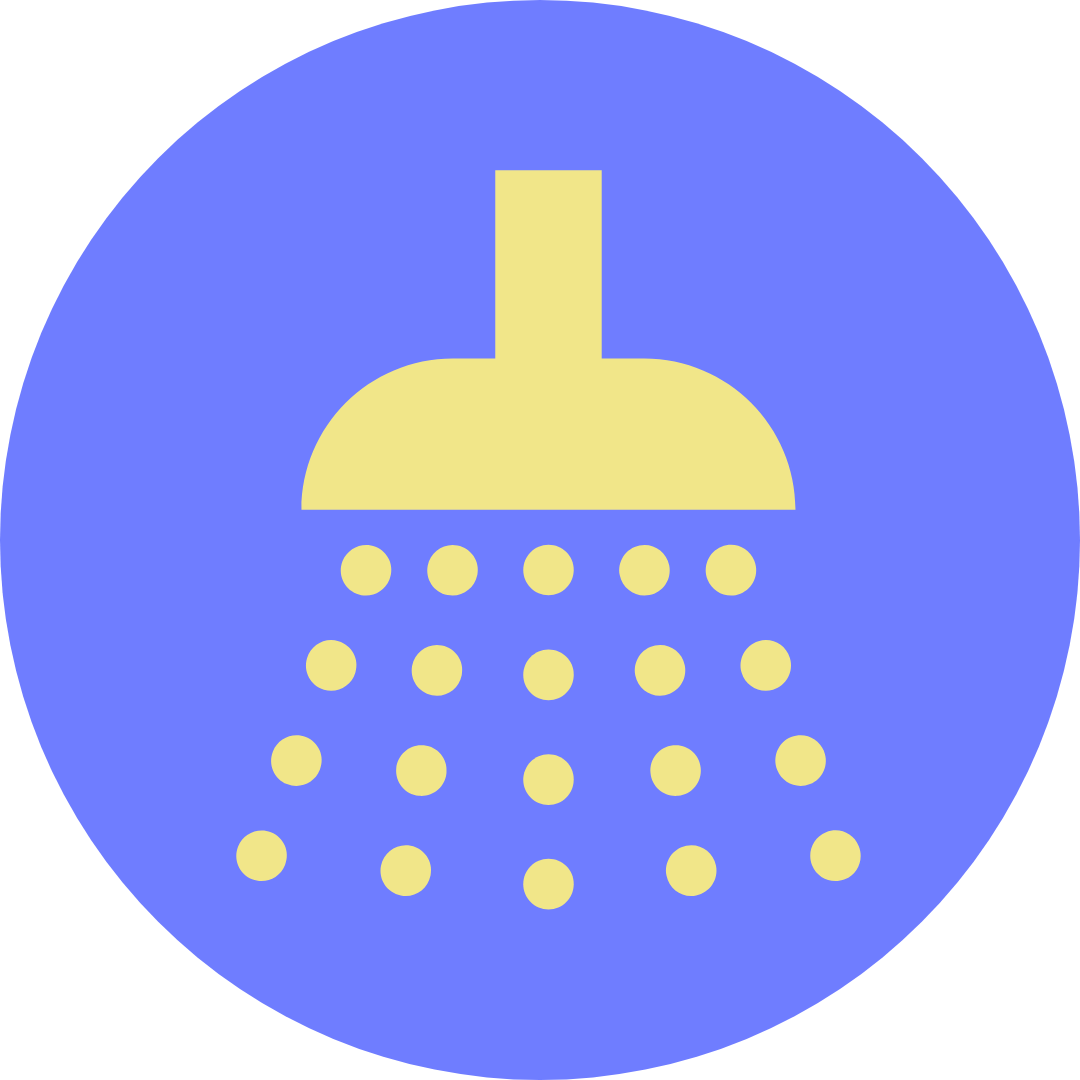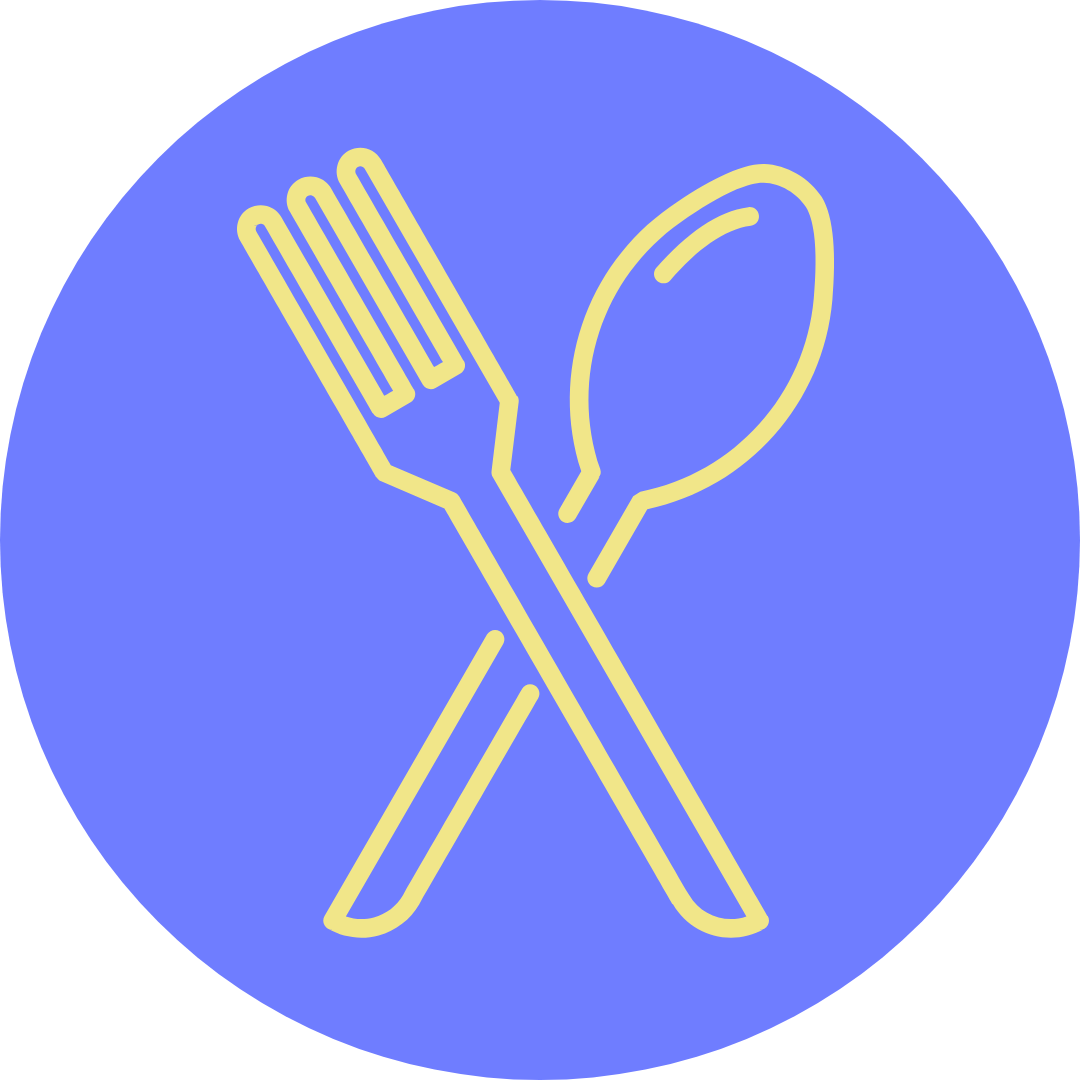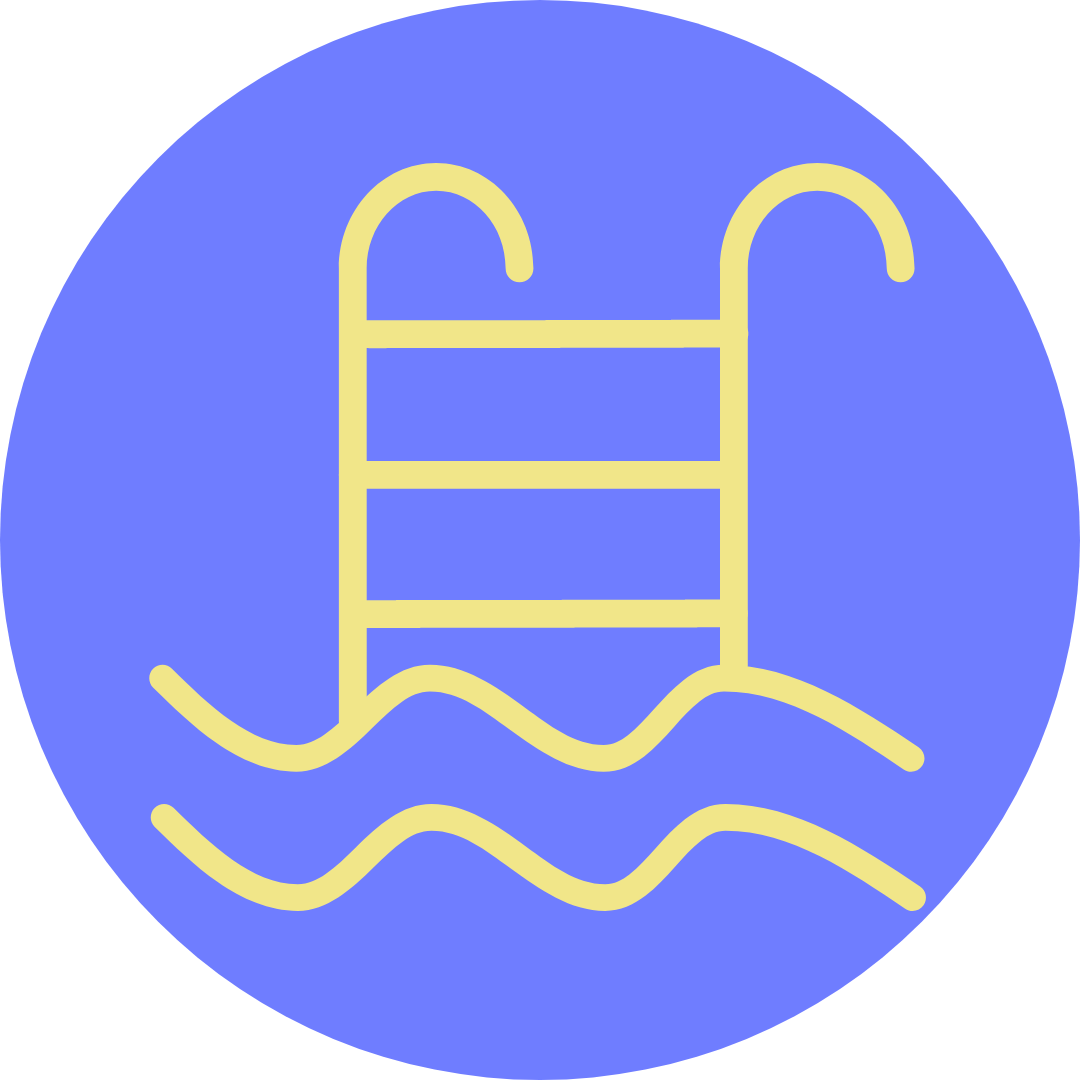 This campsite and its facilities in the area are truly the perfect playground for influencers, as well as the Westfjords in Iceland being a less visited area so you are likely to have the place all to yourself. And if that is not the perfect setting for the perfect picture, then we do not know what this is!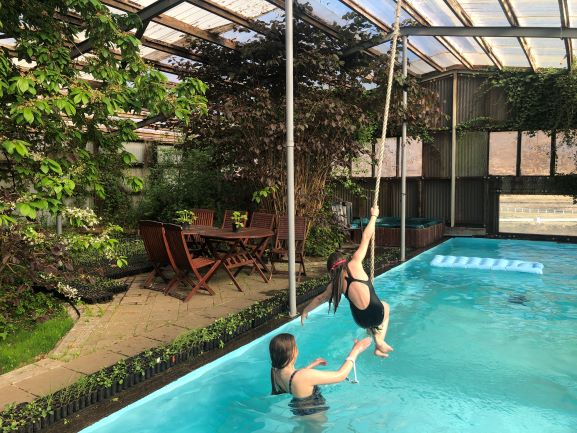 Photo: Pool at Heydalur (courtesy of Heydalur)
The campsite is divided into smaller areas divided with trees, the area is very peaceful and far away from passing cars. The campsite facilities offer restrooms with hot running water, showers, electricity, and a playground for kids. No indoor kitchen area is on the campsite. The guests of the campsite have free access to hot tubs and an indoor swimming pool that's located in a renovated sheep house turned into a greenhouse with tropical plants (which truly makes for a picturesque spot). As well as there is a geothermal pool close by : Galtahryggjarlaug.
The area is great for hiking, beautiful waterfalls are to be found further along in the valley, and information signs about plants and birds that inhabit the area are scattered about.  
Open: From early spring to early fall
Location: Heydalur, 401 Ísafjörður
---
And here you go : fully prepared to spend the best road trip with your campervan in Iceland ! So what are you waiting for ? 

---
Check our complete map of Iceland's campsites ! (and more)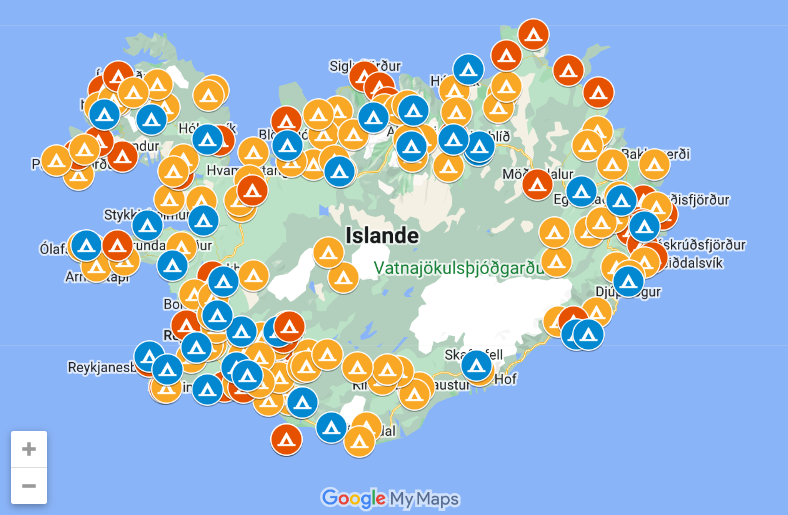 ---
More interesting articles in our blog