Midnight Sun In Iceland : Activities, Myths and Tips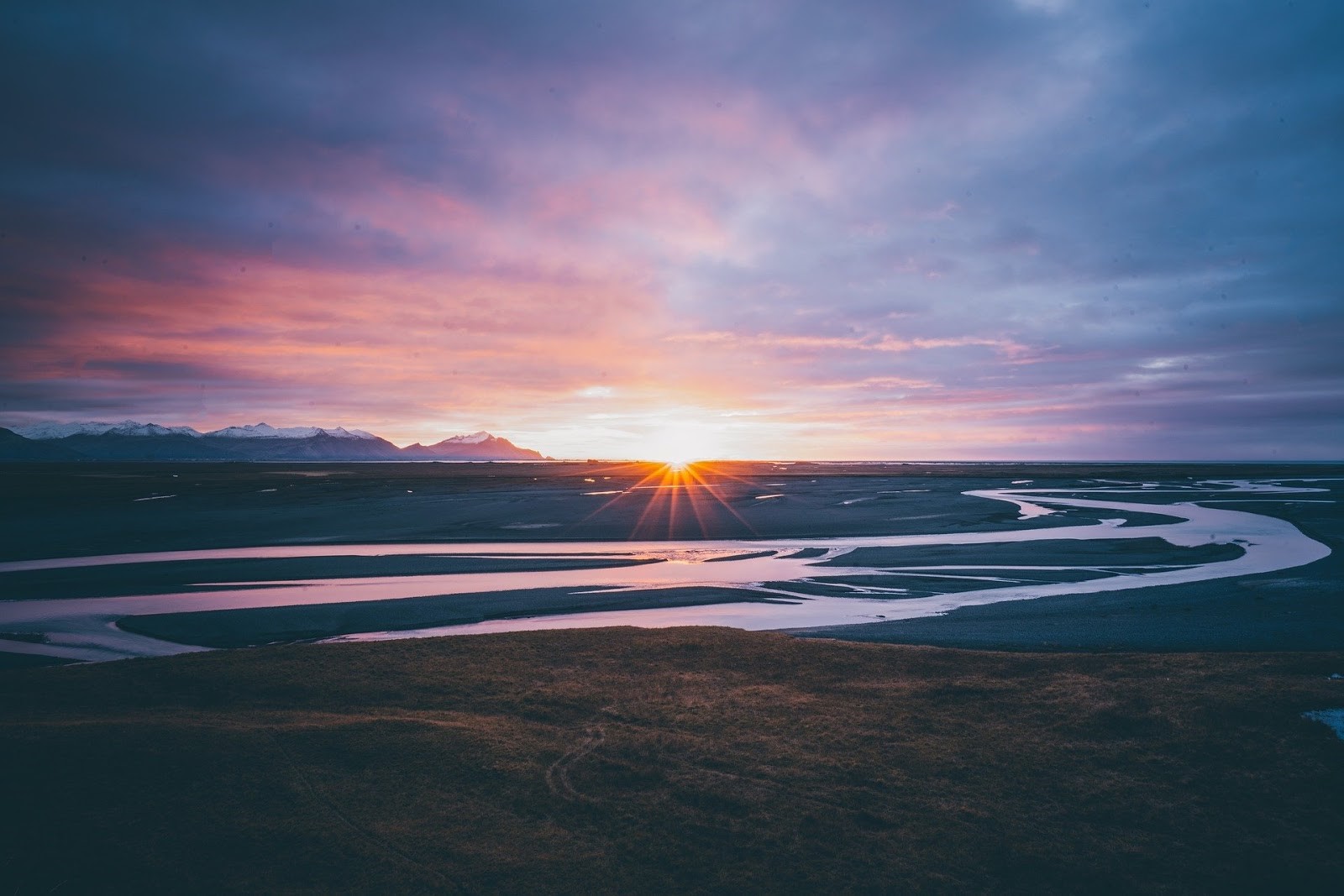 You probably have already heard about it, but what do you really know about the Midnight Sun? So many people want to experience it, and why would you go for a dangerous and freezing trip to the poles as long as all you have to do is come to Iceland?!
Winter has the northern lights, summer has the midnight sun, that's how it is in the land of fire and ice. 

Today we are answering your questions about one of the most impressive and breathtaking natural phenomena on Earth: What is this phenomenon? When does it occur? What are the best places to see it? Just keep on reading to to learn more about the sun that never sets.
What is the Midnight Sun? 
It is a natural phenomenon that occurs every year in Iceland, but not only. You can enjoy this beauty in every place in the north of the Arctic Pole and in the south of the Antarctic Pole, just not during the same period. 
Basically the midnight sun is the sun that you can see at… midnight. 

It means that during some days in Iceland, the sun never sets, can you believe that, the sun doesn't go under the horizon at night (can we even call it a night..)!
If you're looking at it from the coast, the sun will just go down and caress the sea before going up again.


It can be mind blowing, imagine yourself standing in front of the sea, enjoying the sun which is really low, you take your phone and guess what, it is midnight already. I can imagine you saying "Whaaat?!", believing your phone has a problem. Well no my friend, this is just the Midnight Sun you're looking at.
If you are a photographer, you probably already get it, this is exactly a never ending golden hour, and the colors are just amazing for hours and hours throughout the country.
In this video, you can see the amazing course of the sun when the magic happens:
Why does this phenomenon happen? 

In fact, the midnight sun occurs because the axis of the earth is not parallel to that of the sun. And during summer, the north pole points towards the sun.
So even with the rotation movement of the planet, the Arctic pole is always facing the sun and therefore enlightened by it.
For your personal knowledge, this is exactly why the Arctic Circle is where it is, it delimits the area which always remains sunny around the summer solstice, or even throughout the summer for the northernmost areas.
To understand better the phenomenon, just watch this video showing how seasons work, you should get a better idea of how there can be always daylight in the north of the Arctic Circle:
So, the northern you go, the longer will be the days, and the better will be the midnight sun! 
In winter, it is the opposite, the south pole is closer to the sun and the same phenomenon occurs there. 
This is also why nights are so long in winter in Iceland, and in the entire Arctic pole. This is even more extreme in the northern part of Earth, for example in the north pole there can be daylight for 6 months in summer, and then darkness lasts for 6 months in winter.
Here are the hours of daylight in Reykjavik (which is in south west Iceland) and in Akureyri (in the north) for the 15th day of each month, so you can see the difference of Iceland daylight hours: 
Iceland sunlight hours in Reykjavik: 
| | | | | | | | | | | | |
| --- | --- | --- | --- | --- | --- | --- | --- | --- | --- | --- | --- |
| Jan. | Feb. | Mar. | Apr. | May  | Jun. | July | Aug. | Sep. | Oct. | Nov. | Dec. |
| 05:32 | 8:35 | 11:51 | 15:12 | 19:33 | 20:51 | 19:31 | 16:15 | 12:57 | 09:40 | 06:27 | 04:22 |
Iceland sunlight hours in Akureyri:
| | | | | | | | | | | | |
| --- | --- | --- | --- | --- | --- | --- | --- | --- | --- | --- | --- |
| Jan. | Feb. | Mar. | Apr. | May  | Jun. | July | Aug. | Sep. | Oct. | Nov. | Dec. |
| 4:39 | 8:17 | 11:41 | 15:20 | 19:03 | 24:00 | 20:35 | 16:40 | 13:02 | 9:35 | 5:56 | 3:10 |
When is it? 
You can see the midnight sun in Iceland in summer, more precisely around the summer solstice, which will happen on June 20th in 2020 and on June 21st in 2021.
The exact dates may vary whether you are in the south or in the north of the country, but in general the best time to see the midnight sun is from mid June to early July!
In general, nights are not dark during summer months in Iceland, there is always daylight here from may to late august.
Days are going longer and longer from april, with 3 to 5 minutes more daylight per day, then they are going shorter from the summer solstice in Iceland, losing from 3 to 6 minutes each day.
In other words, you cannot see the stars or any northern light for about 4 months in Iceland!
But that doesn't mean that you have nothing to enjoy from the sky, and the Midnight Sun will give you moments that you will never forget.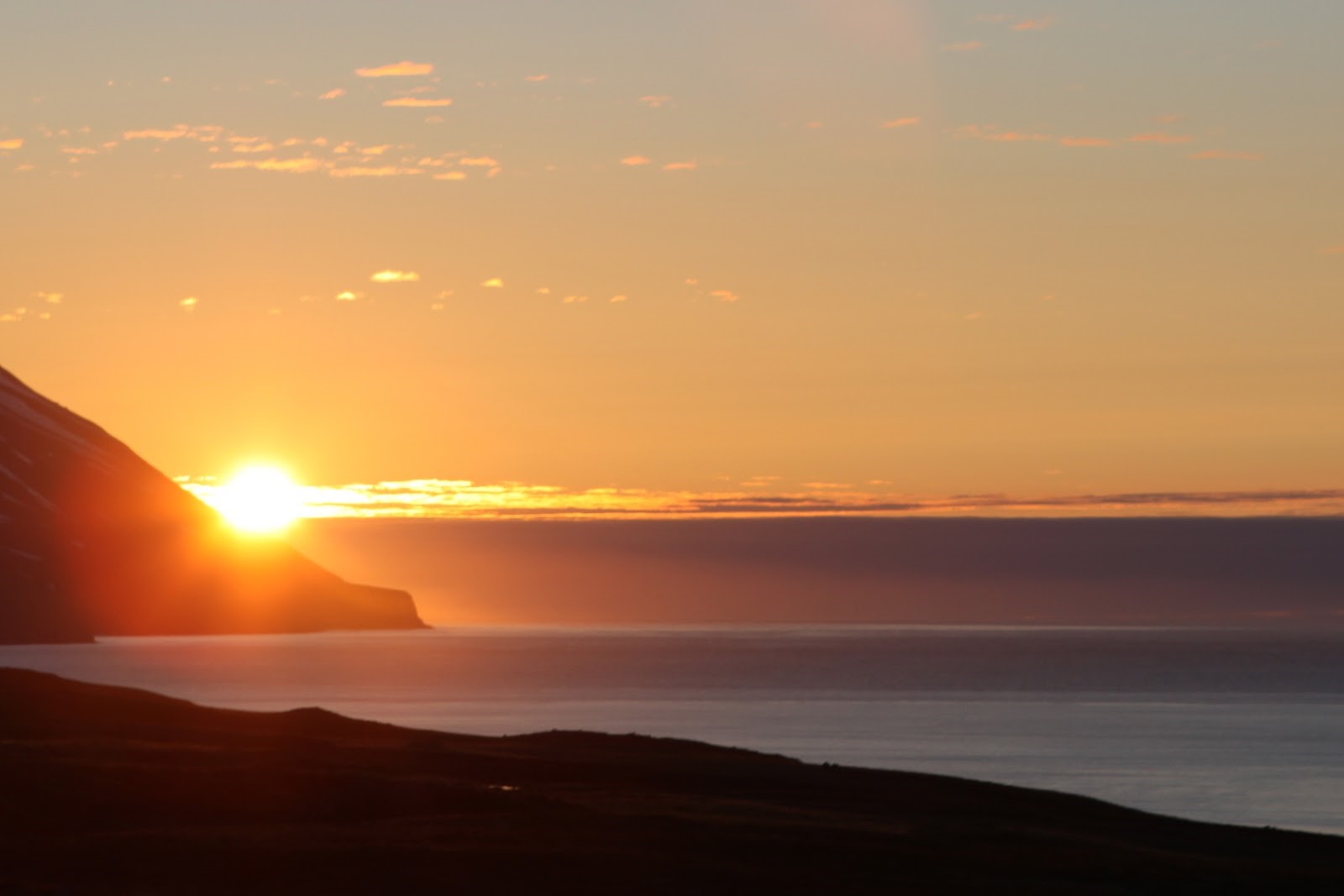 How to sleep during midnight sun? 
Sleeping during midnight sun in a tent or a van can be a really good experience but if you really want to sleep and you are not used to the light, I advise you to invest in a good sleeping mask.
How many times have I woke up and been so awake, and looked at the time to see that it's actually 3 in the morning. It is impossible to go back to sleep.  The only advantage is that it makes days way longer!
As we anticipate a lot, we have planned everything for you to have great nights in our kuku van and offer kuku sleeping masks in the extras. All of our vans are also equipped with curtains for you to have sweet dreams. 
What to do during midnight sun? 
You are wondering what to do during this period? Then you won't be disappointed, believe me. Except if you are planning to ski during your trip. Sorry guys it won't be possible but fortunately, you can do a lot of other things during midnight sun. 
Festivals during June: 
 There are festivals and events all year long but particularly during summer! So here is some of the most famous ones : 
6th of June: Festival of the Sea
Created in 1938, the festival of the sea takes place all around the country on the first Sunday of June. It aims to celebrate with sea-related entertainment, all aspects of the sea like fish, mermaids, sea shanties ect…  but was originally created to promote solidarity among fishermen. 
June 6–21: Reykjavik Arts Festival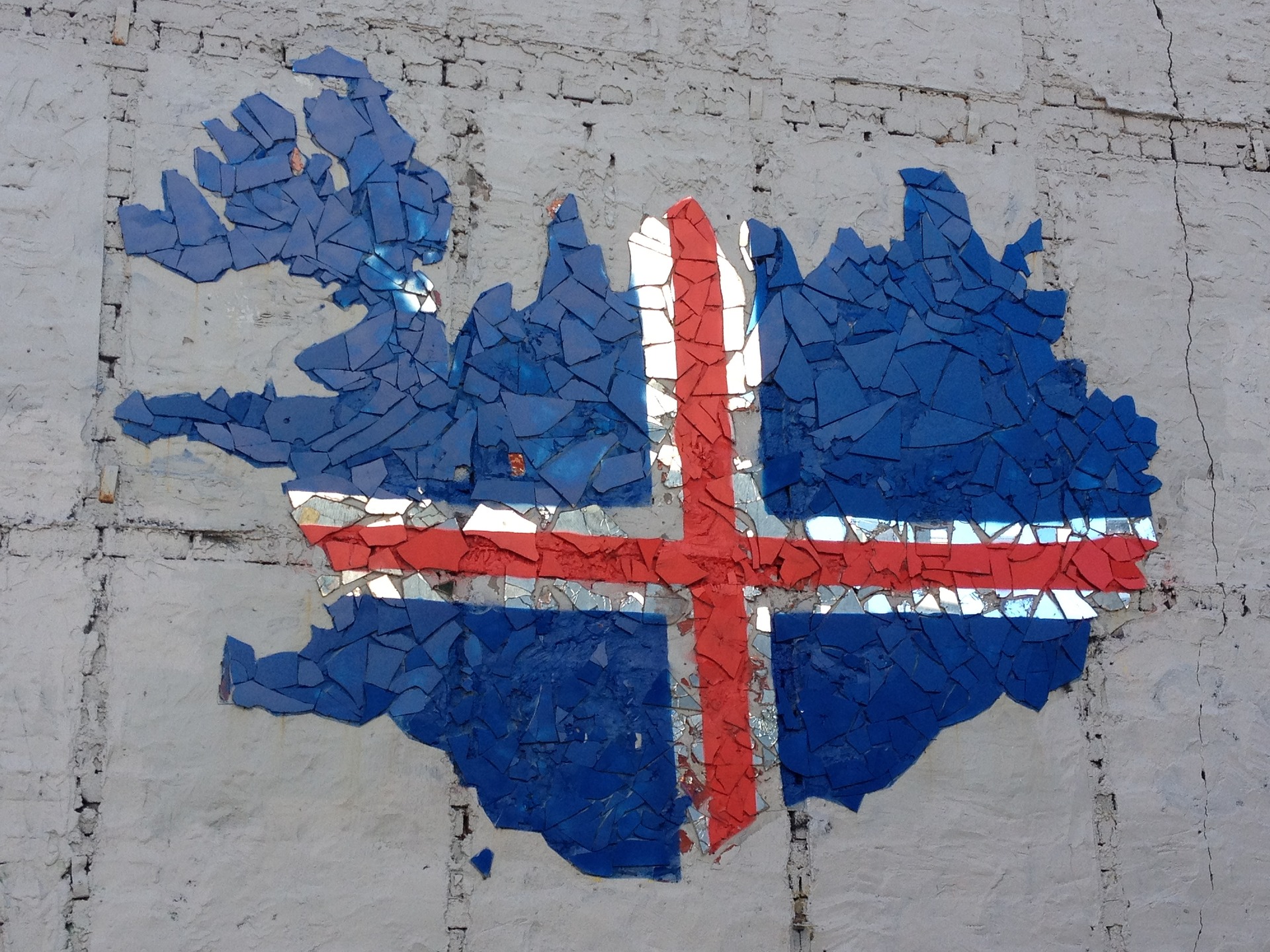 Created in 1970, this all month long festival takes place in Reykjavik and aims to present exhibitions and performances of contemporary and classical works in the street in front of a wide audience. 
June 11–14: Viking Festival, Hafnarfjörður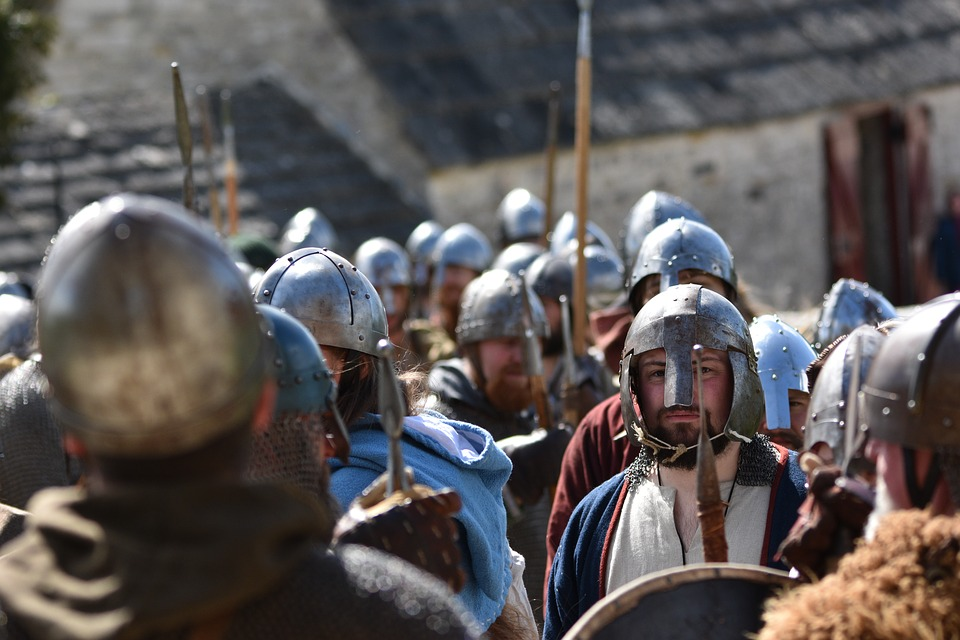 Created in 1995, The Viking festival takes place in Hafnarfjörður (25 minutes by car from Reykjavik)  and is aimed to celebrate the time of the Vikings in Iceland. It is the oldest and biggest Festival of its kind in Iceland. At this festival, you can buy leather goods, fur, silver jewellery, swords and exquisite horns made of bones! Believe me, this festival will make you feel like you made a time travel to the Viking time. 
June 24–27: Arctic Open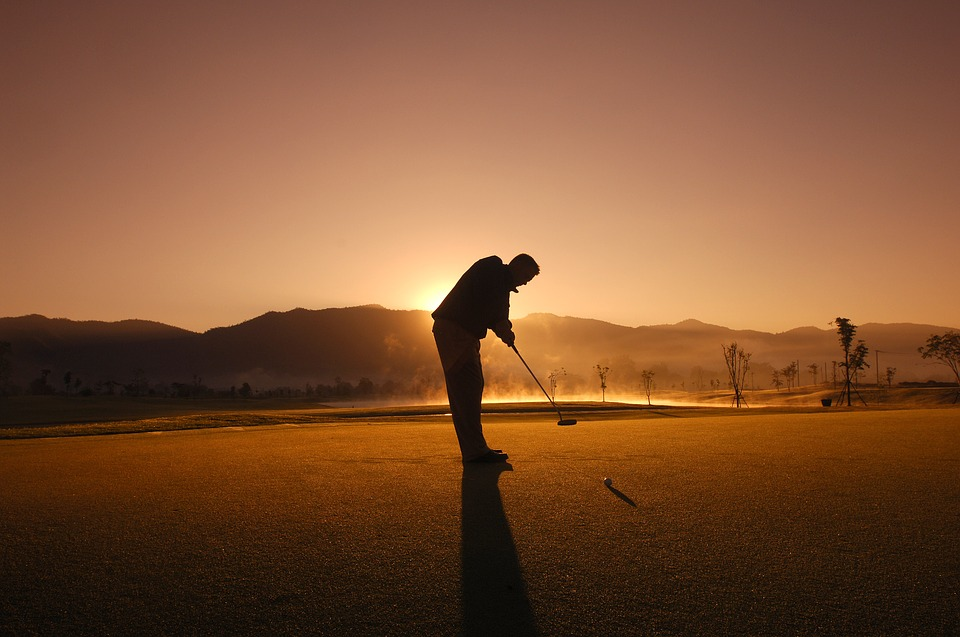 Arctic open is an event which aims to gather golf lovers to do golf during midnight sun. Located in Akureyri, this event attracts participants from all around the world. This event is opened to amateur and professional golfers. To participate, you just have to book as soon as possible since the limited number of participants is 120 persons. 
June 26–28: Secret solstice Festival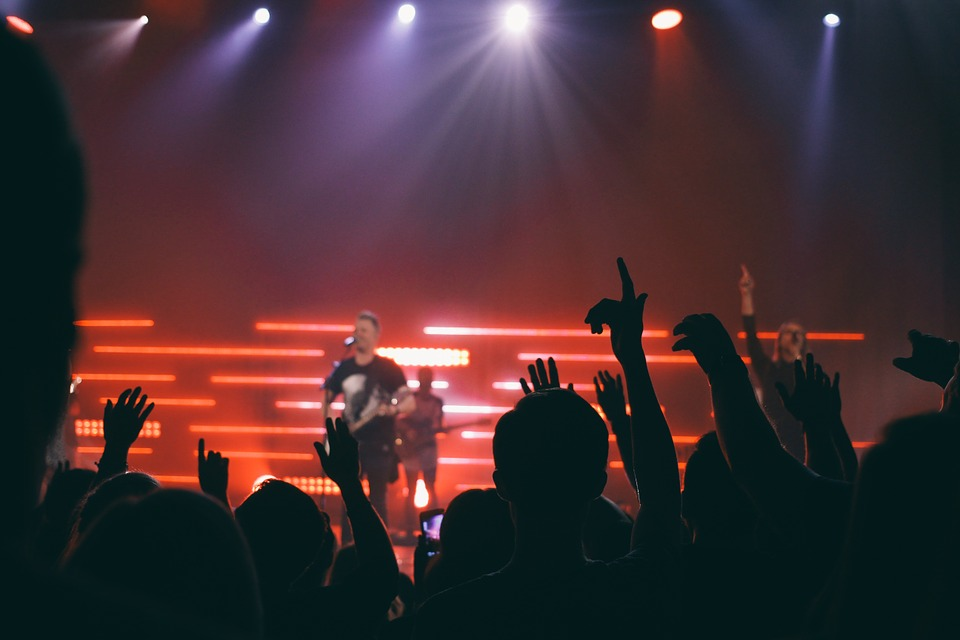 The secret solstice festival is the biggest music festival of Iceland. But unfortunately this year, we won't be able to attend due to the situation and it is postponed to next year. This festival was created in 2014 and is aimed to celebrate the summer solstice. Music, beer and dance, makes this festival a unique experience. 
Activities: 
Natural hike in the sunshine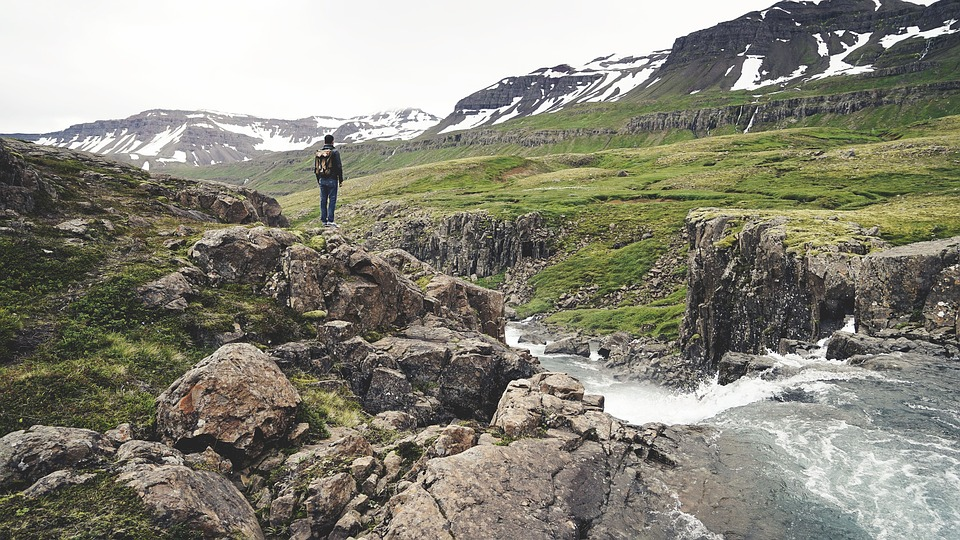 Hiking during the midnight sun is one of the best feelings ever. Everything is quiet and you feel alone surrounded by nothing but nature. In general, to go to natural hot springs, you have a nice hike to make before arriving at the hot pot. It makes you work out a little bit so you can relax more in the hot spring. 
The best places to see midnight sun in Iceland
Westfjords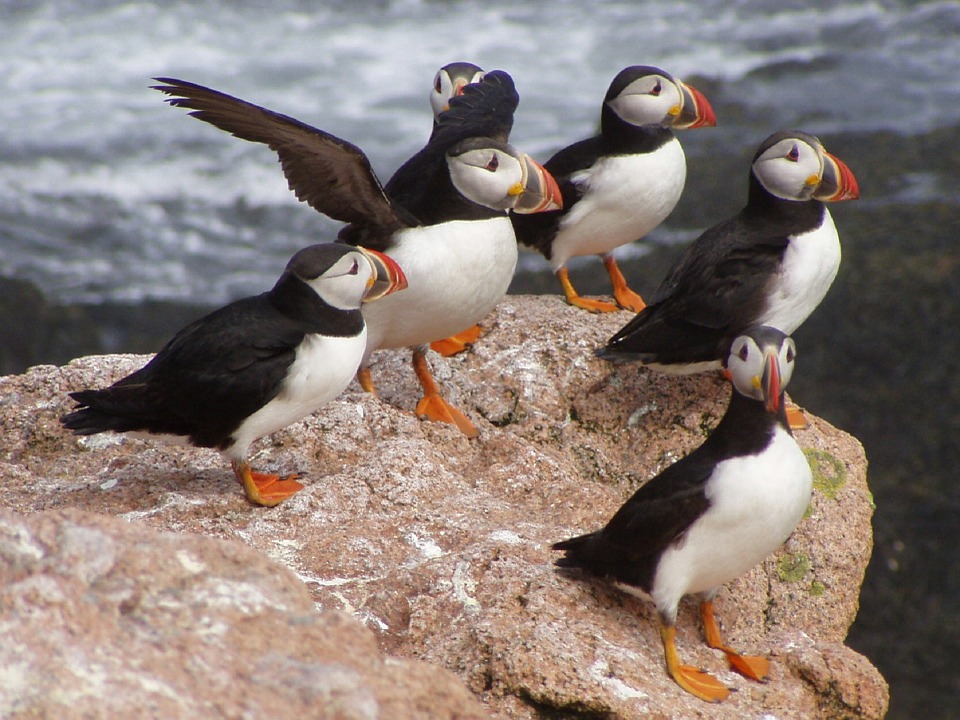 You don't want to rent a big 4X4 campervan but want to explore the Westfjords? Then summer It is a great time for you to discover the Western north of Iceland.
With no snow disturbing you. June is also the perfect time to see puffins ! They are coming back to Iceland between May and August and Westfjords is the only place to see them. 
pssss...Did you know that icelandic people eat puffins? 
Puffins have been hunted by man since Viking time. They provided a vital source of food through the centuries since there was not so much food because of hard conditions of the island at this time. The birds were hunted for their meat and eggs, while their feathers were used in bedding. 
Hot springs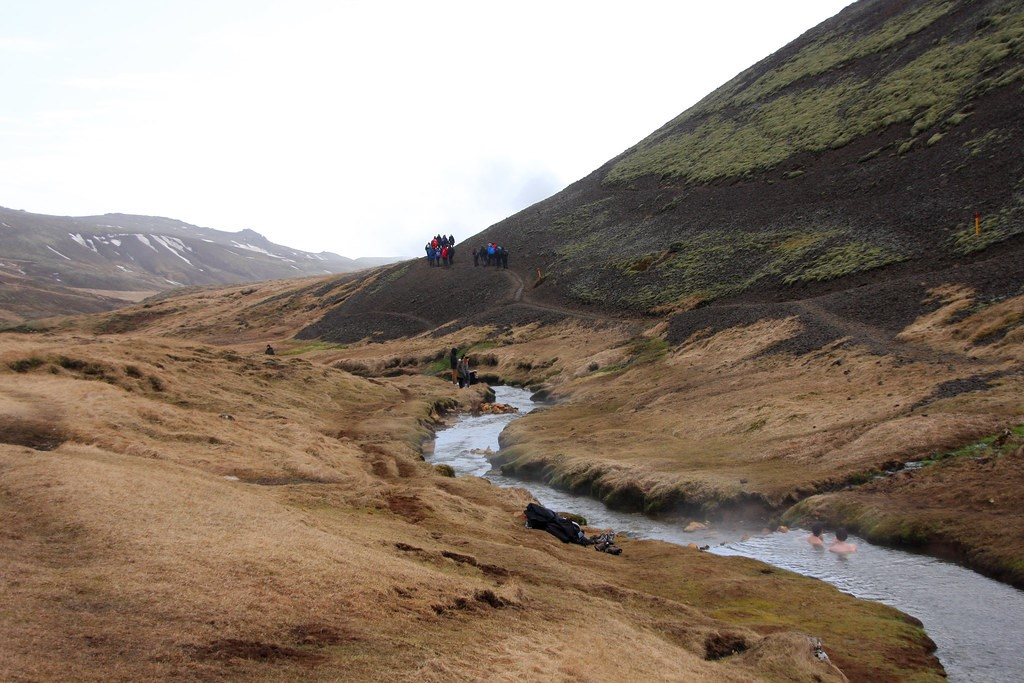 Hot springs are available all year long but you can enjoy it more during a never ending day, it will still be bright outside and you won't be bothered by tourists if you come "at night".
Advice: 
To have a unique experience, take a beer and go to a hot spring in the middle of the night. It is also a romantic moment that you can enjoy with your partner. And maybe propose to her (just an idea for a more romantic person ;) ).
Best place to see and picture midnight sun in Iceland? 
Honestly, there is no best place to picture midnight sun because you can see this beautiful phenomenon everywhere you go in the island and is really easy to capture compared to the Northern Lights!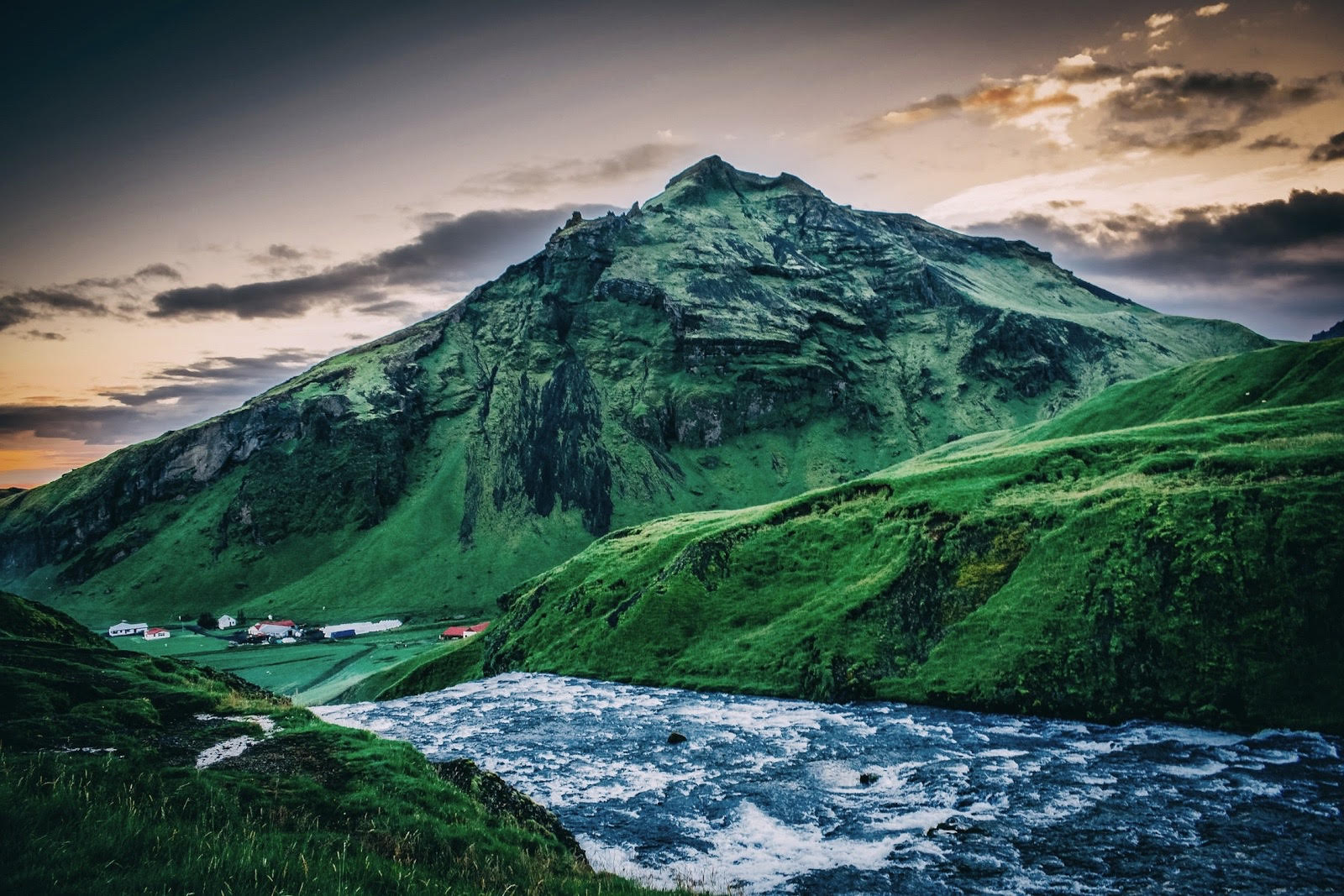 See?! I took this photo in the middle of nowhere. Look at this beauty! You can see a farm which is surrounded by nature just behaves like a big mountain highlighted by he sun.
And the cherry on top, Skogafoss that falls down to the ground.  You cannot believe that I am an amateur with this photo right ? Or maybe I am just too proud of this photo… 
Folklore about this phenomenon
During this magical period, some myths and traditions were established in the nordic countries since they all experience midnight sun. And the magic of this period inspired myths that will maybe seem crazy to you. 
Husband dream: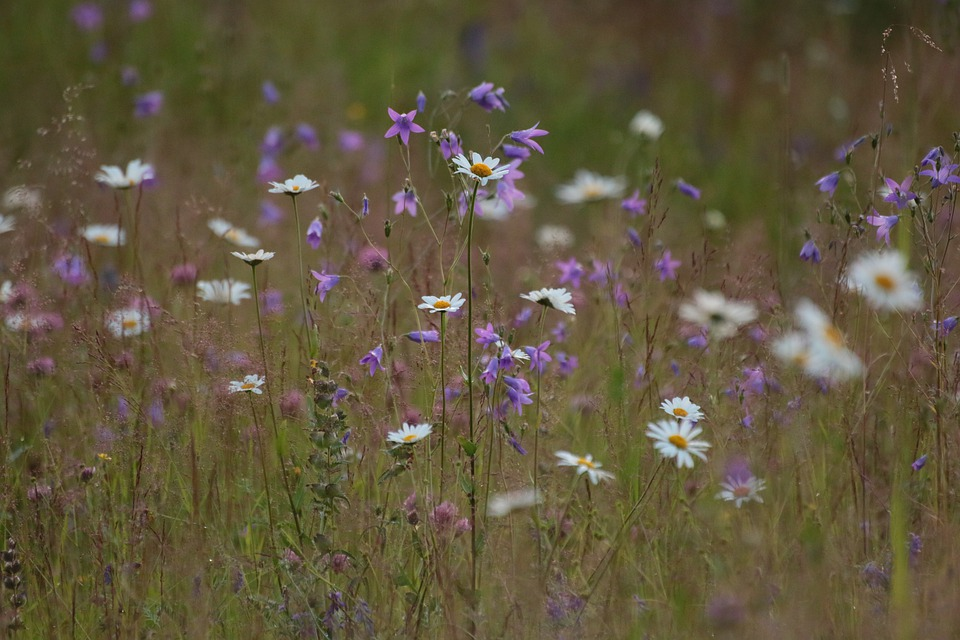 In Finland, the land of the midnight sun, a girl should pick up 7 flowers during the longest day of summer and put them under her pillow for the night. According to the myth, the girl will have a sweet dream about her future husband.  
According to folklore, during the night of June 24th, strange things happens: 
Icelandic cow speak: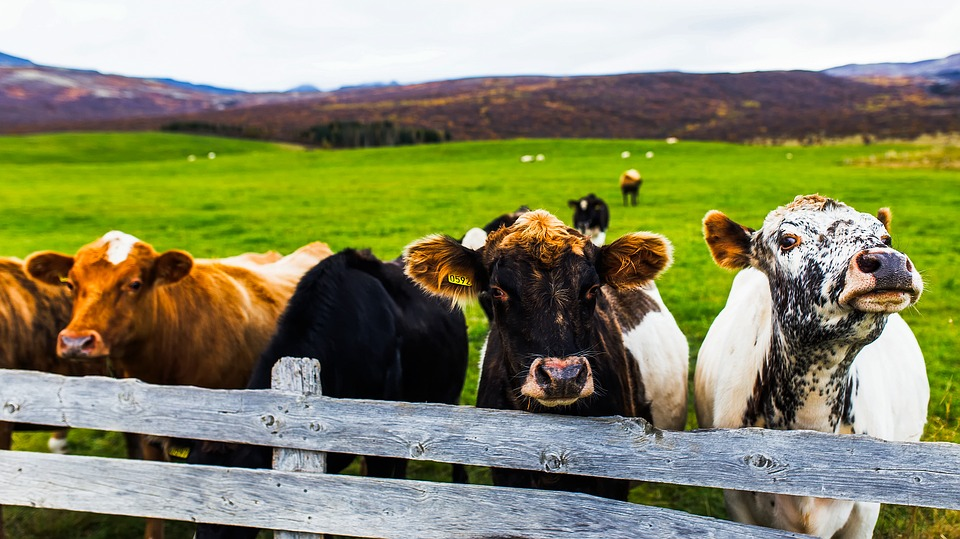 During that night, cows miraculously speak icelandic. You can hang out with them and share your secrets while drinking a beer. 
Seals transform into humans: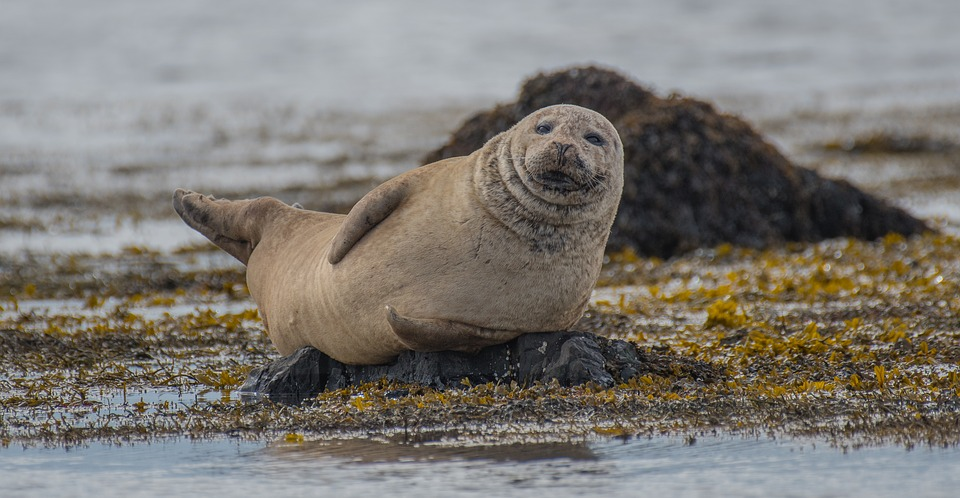 According to the legend, during the longest day of the year, seals transform into humans. Yeah I know, it looks like I am stoned while writing this blog but I can confirm that I am not (anymore). 
Things to be careful
We can understand that you want to enjoy the midnight sun and party, but you have to be careful to not disturb icelandic people who are sleeping and are working early in the morning. You can still enjoy your party but you have to keep the sound down if you are staying next to a house.If you are alone in the middle of nature then you can party as long as you want ! 
Enjoy the midnight sun during your Kuku adventure!
One of the best ways to enjoy the midnight sun is definitely with a Kuku Campervan! You can go wherever you want, at any time you want. 
So take your van and enjoy this unique experience in one of the places we advise you in this article, to get the best experience be sure to: 
Check the weather on vedur.is, just to be sure that the sky will be nice and clear
Choose the best location to enjoy the show, once there, set up your camp, grab a nice beer, and just wait
Take your phone/camera to shoot the best pictures of your life
Be sure to wear sunglasses to protect your beautiful eyes
We offer all what you need for your trip in Iceland: 
Fully equipped van
Free extra driver
Unlimited mileage
Extras for extra comfort and pleasure
As we love to take care of our customers, it will be a pleasure to help you plan your trip, we love to share our experience of traveling in Iceland with you guys. 
Now you know what the midnight sun is, and how to enjoy it in the state of the art, so what are you waiting for? Maybe you want to know more about Iceland? Just plan your trip to Iceland this summer if you want to have the best time of your life.