Pictures spot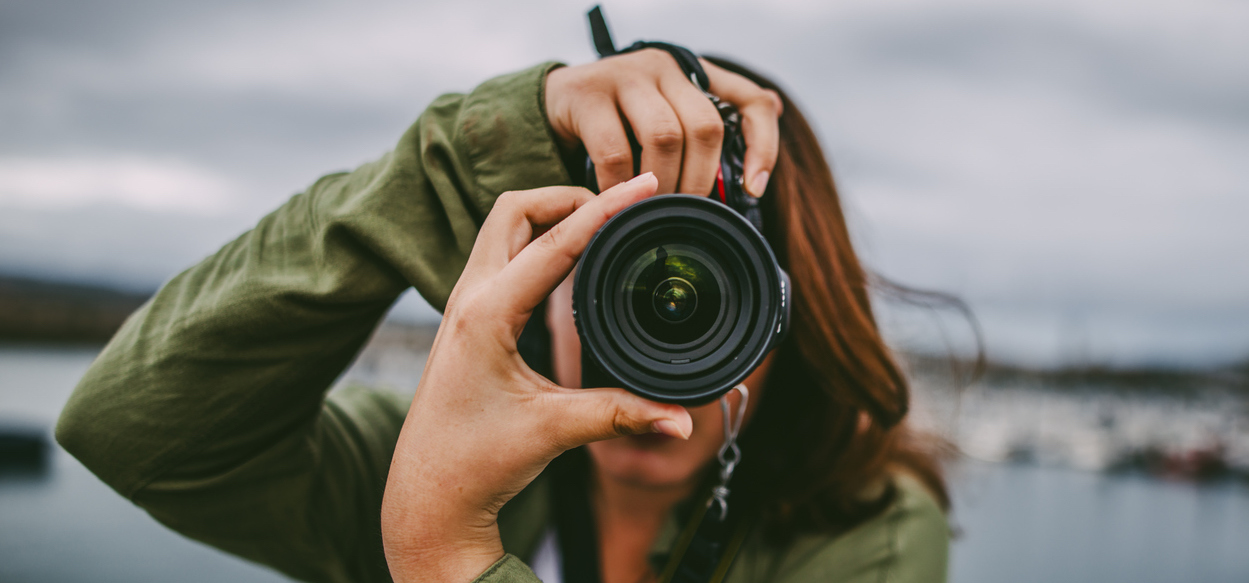 PHOTOGRAPHY IN ICELAND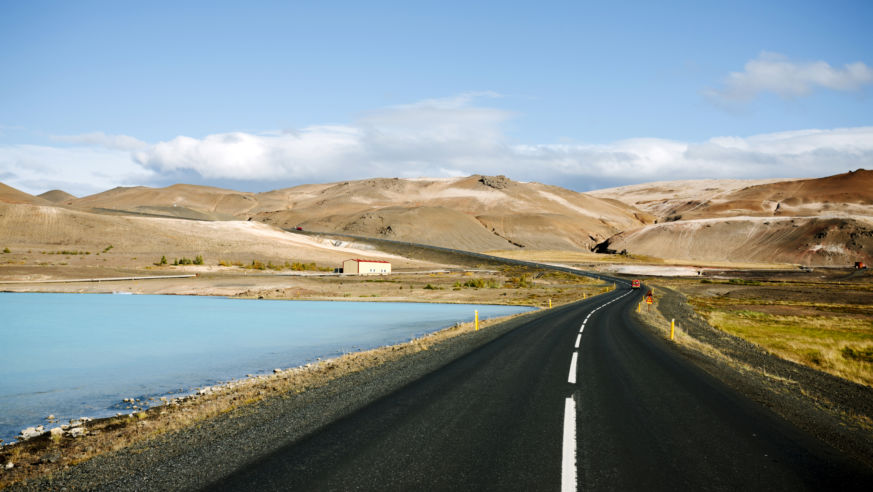 Iceland is definitely the photographer's paradise.  
There are very few places on earth with natural outdoor beauty that comes close in comparison to the landscapes on our island full of volcanoes and glaciers. If you are a photographer looking to build up your portfolio, then by all means, Iceland needs to be on your bucket list of places to visit! 
Before we began this blog post, we want our photography readers to understand  that although we at​ ​Kuku Campers​ don't consider ourselves experts in the realm of photography, we have had the privilege of renting our camper vans out to hundreds of photographers from all around the world, and have learned that there are two specific categories that all Icelandic photography falls under:   
Rural Photography & Urban Photography  
With that being said, our goal as established residence isn't to advise you on how to capture your photography, but rather help you identify where you will find some of the most popular landscapes and destinations for both your rural and urban portfolio.   
So without wasting any more time, let's break these two categories down and identify the top 5 attractions you must add to your Icelandic photography bucket list!   
RURAL PHOTOGRAPHY
Iceland is especially known for its majestic mountain and waterfront views. Below are just a few popular places that our photographer customers have enjoyed visiting:    
Reynisfjara Beach (black sands and unique basalt rocky formations)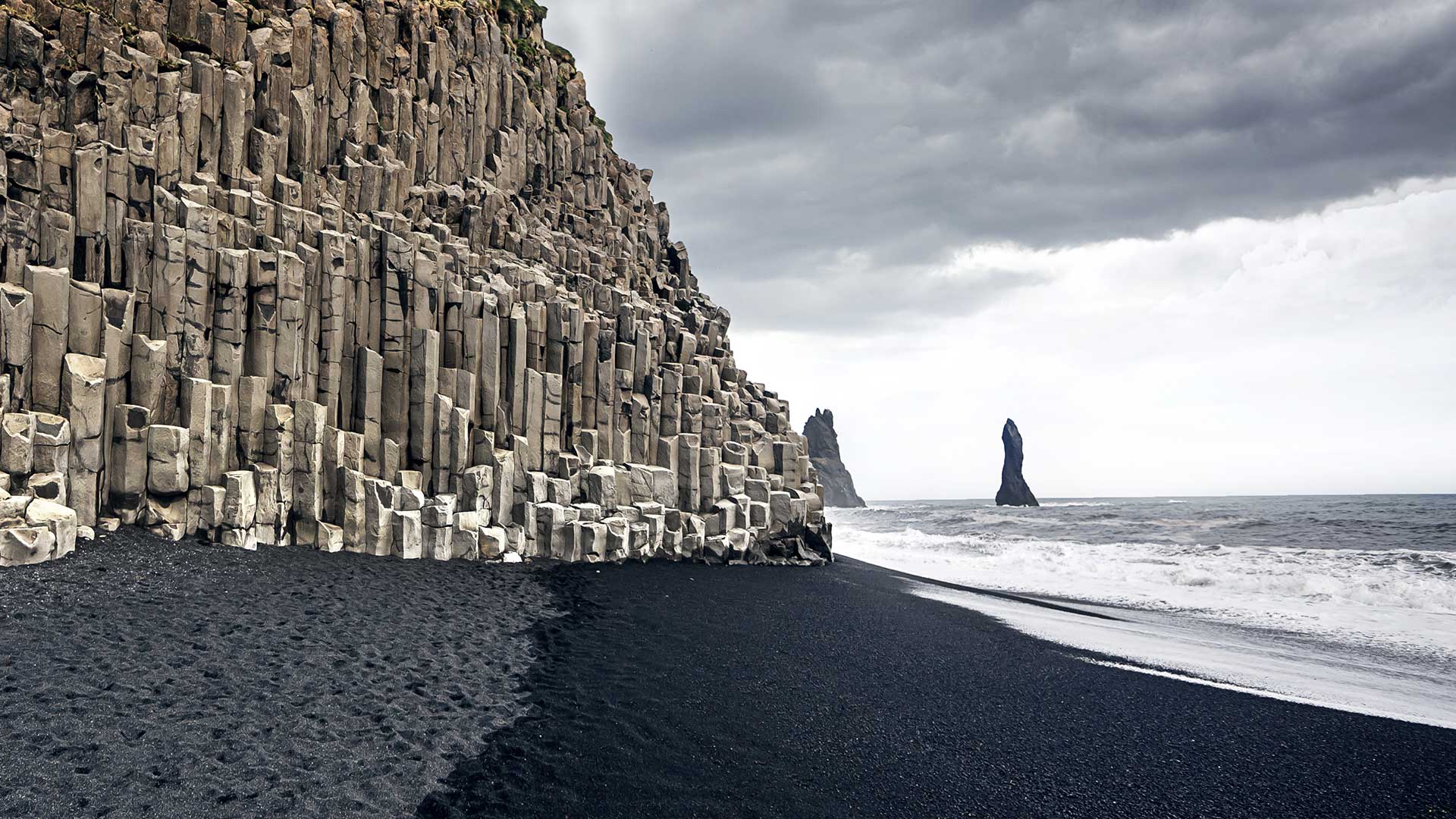 Iceland is known for its black sandy beaches, but Reynisfjara Beach is particularly stunning. It draws thousands of photographers due to it's crystal looking cliffs that linger in the back drop, and rocky statue looking basalt stacks in the ocean waters.  Of course there are also the black sand beaches, caused from past volcanic lava  that poured into the icy waters, creating a solid mass which eventually disintegrated  into the totally black sand you see today. 
You will have plenty of choices of what shots you want to take on this beach, as it is  one of the top 10 most tropical beaches to visit, according ​to the National  Geographic.   
Solheimasandur Plane Crash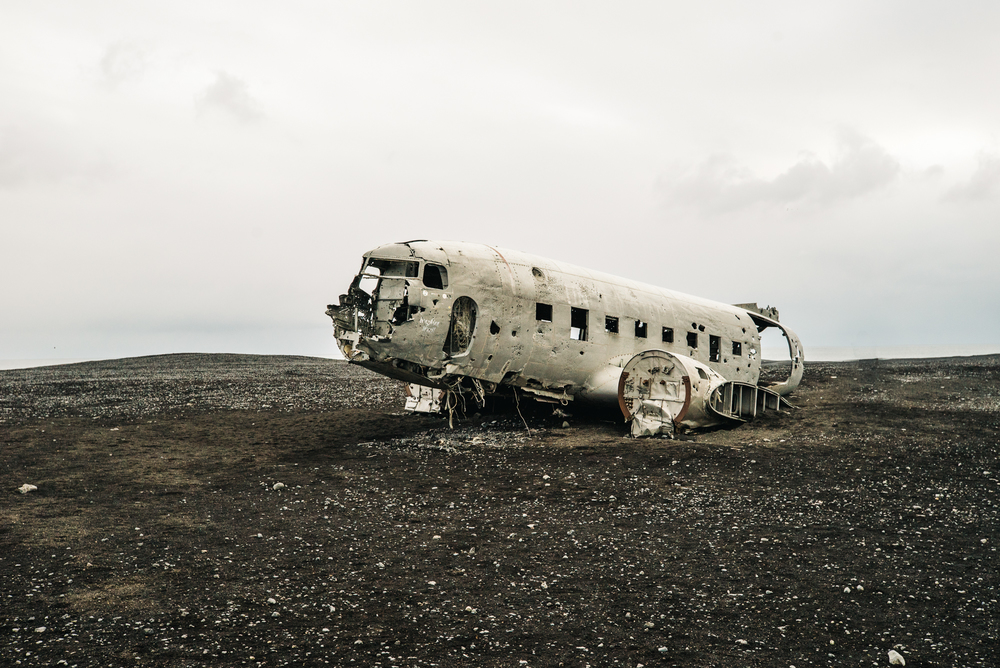 The ruins of the emergency crash landing of the U.S. Navy  Douglas Super DC-3 can  still be visited by tourists to this day, more than 40 years after the landing. Before  2016, photographers could drive down to the wreckage along a side road, but since  then, any driving on the land is strictly forbidden. You can however park along the  Ring Road, Route 1, and hike about 2.5 miles to the wreckage.   The walk isn't so bad, but do be mindful of which season you go, as the weather can  go from clear to raining quickly. Make sure you bring rain jackets and weatther proof  covering for your camera equipment.  
 
Why the big deal about a crashed plane?  
If you're looking to capture something ominus for your portfolio, then this is the place  in Iceland. In fact, a lot of credit for the tourists visiting this plane come from thousands of photographers who have been able to seize the inauspicious view of  the old aircraft doomed to ruins with the black sand and gray clouds hanging above.   
To get to the Solheimasandur Plane Crash, take the Ring Road, or Route 1, south, if  you're coming from the west side. You'll pass through the small village of Ásólfsskáli,  and keep going south/east for another 25 minutes, until you come across what  appears to be a closed off driveway with cars parked on the side of the road (other  tourists). There are also signs indicating how to get to the plane by foot.  Every step is worth the picture!   
Seljalandsfoss WaterFall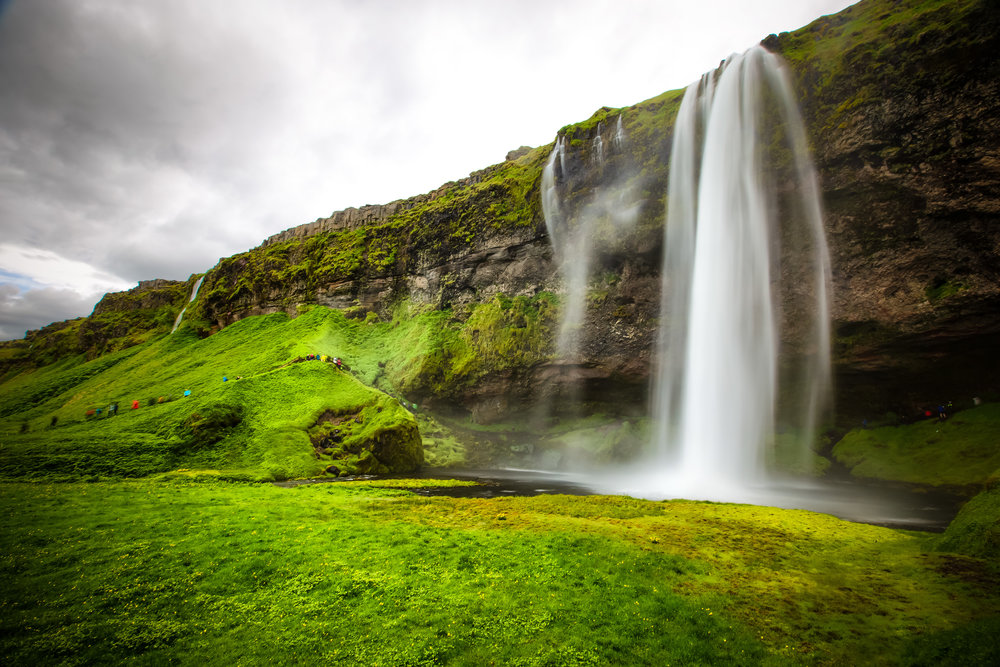 Iceland has many beautifully stunning waterfalls, but this one is truly the gem for photographers due to its easy accessibility allowing you to snap shots behind the fall as well as off to the sides, getting some very unique angles that you couldn't otherwise capture at most other waterfalls. 
The panoramic views are so breathtaking in fact, that according to ​Guide to Iceland​,  it was Seljalandsfoss WaterFall that Justin Beiber chose to shoot his music video "I'll Show You". For you Bieber fans, ​you can watch his video here.   
The waterfall isn't too far off the Ring Road, and is a popular attraction for  photographers, and for good reason, the views to capture here are utterly priceless. To get to the main parking lot, drive 14 miles north/west on the Ring Road and take a right onto Route 249. You can stop with your kuku camper very close to the waterfall as the parking lot is on your right, you can't miss it!   
There are so many more amazing rural places to visit in Iceland, and we  will cover more of those in another blog article. For those of you looking  to seize some of Iceland's more urban and cultural life styles, the rest of  this article will focus on two of the most popular places to visit.   
URBAN PHOTOGRAPHY
Skólavörðustígur Street, and  Hallgrímskirkja Church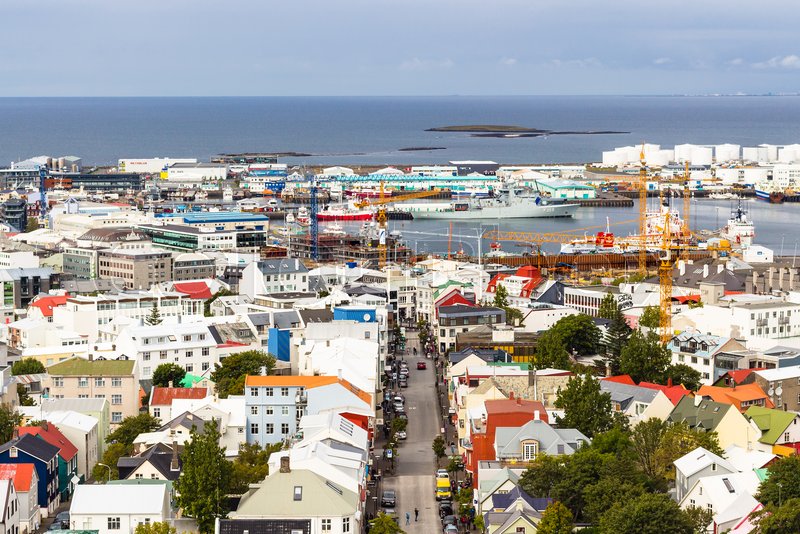 This breathtaking view of Skólavörðustígur Street captures the heart of the capital city of Reykjavik. With the bright colors of rooftops speckle across the north side of  the town and the crystal blue bay waters in the back drop, it's no wonder this is one of Reykjavik's most popular urban photography sites.    
 
As popular as this photography angle is, there is only one secret way to obtain this shot. It is illegal to use a drone in this area, so the only way to capture this image is  by visiting the Hallgrímskirkja Church across the street, climbing to the top floor and  snapping the photo from the tower window above.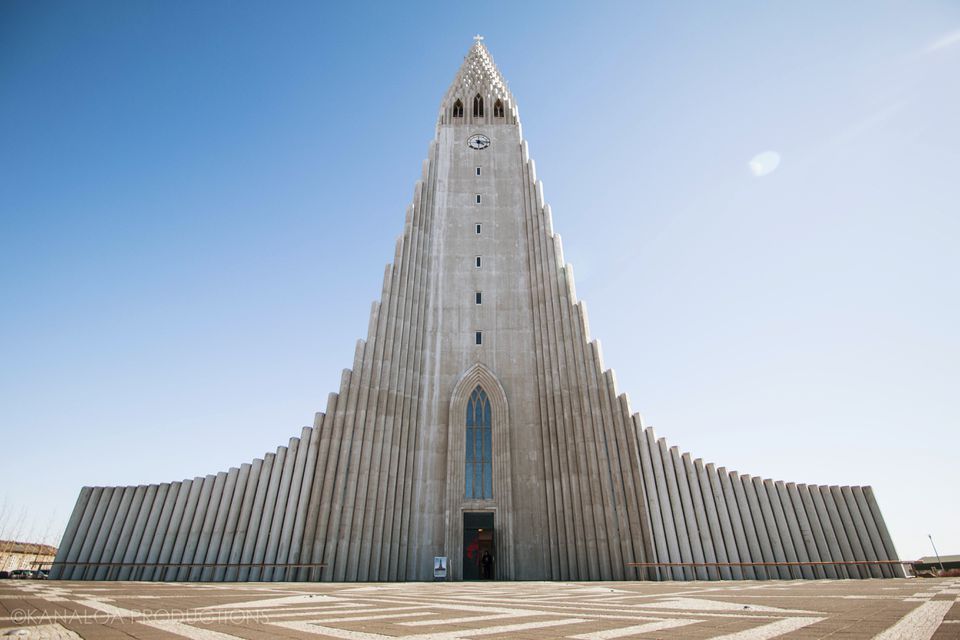 The church building itself is of magnificent architectural structure which was designed with an Icelandic Expressionist Style, making it a popular building for photographers to also snap pictures of.    
And even though the Skólavörðustígur Street angle is a popular picture, there are some rare and non-existent photos that many photographers haven't been able to capture yet or do on a very rare basis. Some photos include the city with a:   
Northern Lights in the Background​.
Seeing the northern lights can be a common event in the city of Reykjavik, and although there are many photographs of this occurrence, to our knowledge there is yet to be one of the Skólavörðustígur Street view from the church tower. Maybe you'll be the first one! 
Rainbow over the harbor.​
The only known photo that we're aware of with this spectacular natural phenomenon over the Skólavörðustígur Street is published on the ​Guide to Iceland's website​. Other than that, to get this shot would require the perfect timing and being in the church tower at just the right moment. Anything is possible though!