Reykjavik City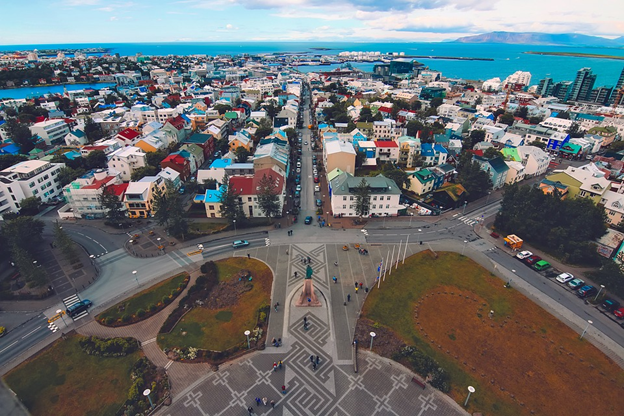 As you probably already know, Reykjavik is the capital city of Iceland, but you probably also asked yourself: Where is Reykjavik ? Or, what to do in Reykjavik ?
If you're traveling to Iceland and are planning on staying in Reykjavík for a few days, you more than likely will be eager to visit the most popular destinations within the city. Don't worry, there are plenty of local attractions and places to experience during your stay!
Our hope is that by reading this post, you'll have a better understanding of the city  of Reykjavík and the people living here, some history tid-bits here and there, places  that sell excellent food, and above all, an open door for you to get out and be  adventurous. That is, after all, why you're planning on visiting us, right?   
So without further delay, join us as we explore the city of Reykjavík!
FACTS ABOUT REYKAJVIK
Before we go on to what to do and visit in Reykjavik, I want to tell you some fact that will make you understand better this city.
You may want to sit down because I am going to tell you the Reykjavik population, and this will probably leave you speechless: in greater Reykjavik we are approximatively 220 000 inhabitants. Huge right?
Our mayor is Dagur B. Eggertsson, useless to know you may say but it is always good to tell your guests about this fact during your high-class dinner parties.
The Icelandic flag looks like this:

For Icelandic people:
The blue represents the sea around the island
The white is for the snow that covers the country
The red is for the fire that comes out from volcanoes
To make things easier for you, we made a Reykjavik map with all the places we are going to talk about here. Yeah, it's impressive, we know that, here's the map:
WEATHER AND TEMPERATURE IN REYKJAVIK ICELAND
The Reykjavik weather varies from season to season, and here are graphs about the average Reykjavik temperature depending on the season:
Temperatures in Spring:
| | | |
| --- | --- | --- |
| Month | Average temperature (°C) | Rain |
| March | 4° / -2° | 14 days |
| April | 6° / 1° | 11 days |
| May | 10° / 4° | 10 days |
Temperatures in Summer:
| | | |
| --- | --- | --- |
| Month | Average temperature (°C) | Rain |
| June | 12° / 7° | 9 days |
| July | 14° / 9° | 9days |
| August | 14° / 8° | 11 days |
Temperatures in Autumn:
| | | |
| --- | --- | --- |
| Month | Average temperature (°C) | Rain |
| September | 11° / 6° | 13 days |
| October | 7° / 2° | 13 days |
| November | 4° / -1 | 12 days |
Temperatures in Winter:
| | | |
| --- | --- | --- |
| Month | Average temperature (°C) | Rain |
| Décember | 3° / -2° | 14 days |
| January | 3° / -3° | 13 days |
| February | 3° / -2° | 13 days |
So as you can see the average Reykjavik temperature doesn't change a lot from season to season, but still we feel a lot of change when there is less wind in summer than in autumn and winter, because more than the temperature, it is the wind that can make you really cold!
THE EXPERIENCE: THE MIDNIGHT SUN SUMMER AND NORTHERN LIGTHS WINTER
These two natural phenomenons are a must to see in Reykjavik.
Midnight sun: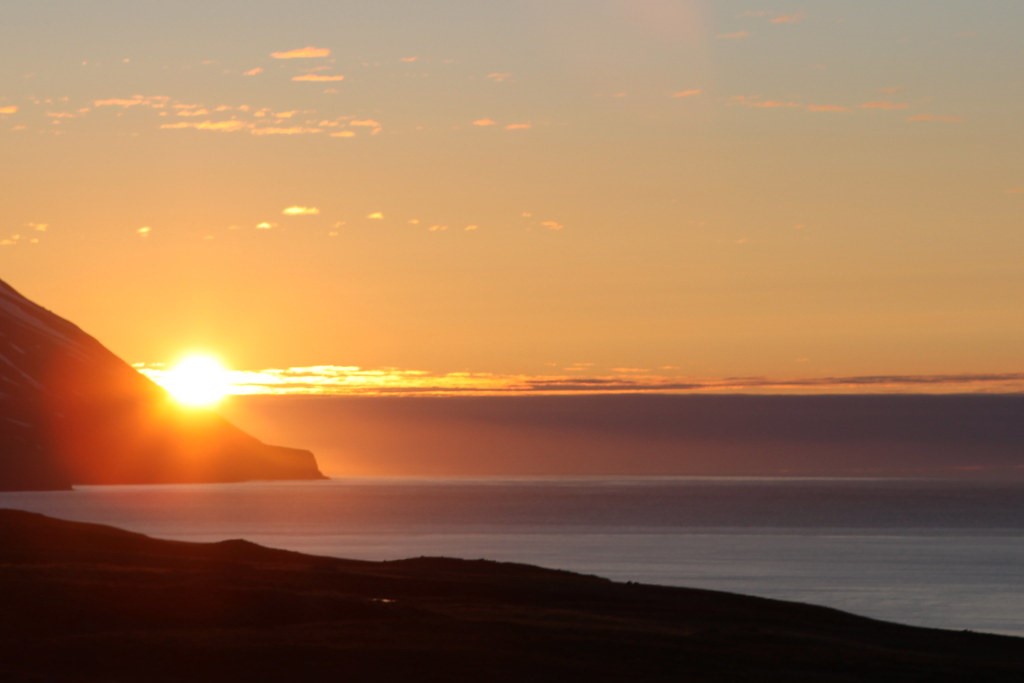 Picture: Midnight sun in Dalvík - Gudny Olafsdottir - Flickr
In summer the sun doesn't set, and you can still see it at the horizon at midnight. Now you get it, this is exactly why we call that the midnight sun! Even the sun is Kuku in Iceland!
Northern lights :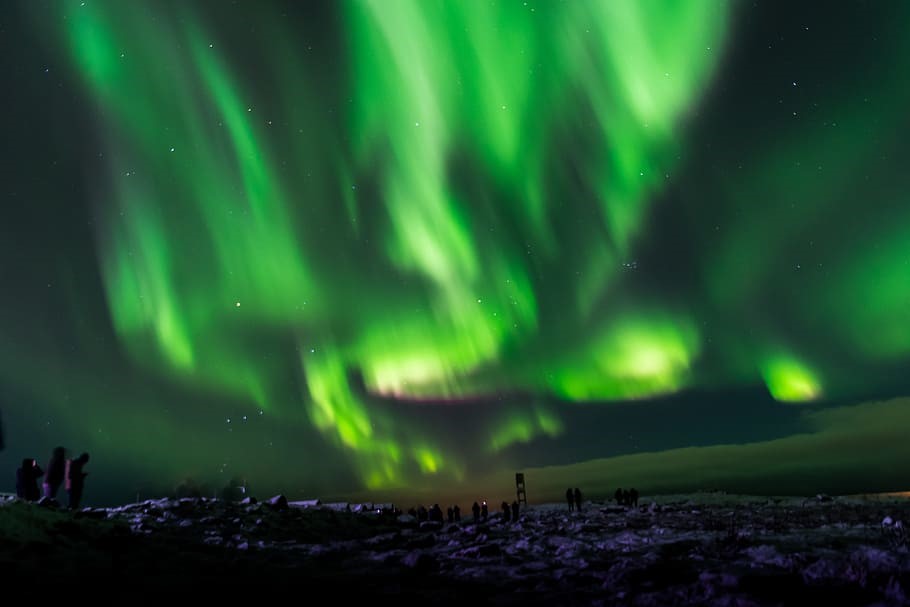 In Rekjavik northern lights can be seen if the sky is cleat, at night. To see them, you can go to Perlan, it is 20mins walk from downtown. Or you can also go to the Grótta Island Lighthouse, that you can access with public transportation.
Why those places? Simply because light pollution is lower in these parts of the city, so you will have more chances to see northern lights!
When can I see them? In winter, it is definitely the best time to see northern lights in Iceland.
DOWNTOWN REYKJAVIK
BARS AND RESTAURANTS
There are so much bars in Reykjavik that we can talk about, and we could make an entire article about Reykjavik bars.
Most of the bars in Reykjavik are located in the very center of the city, in the streets of Laugavegur, Bankatraeti and Austurstraeti.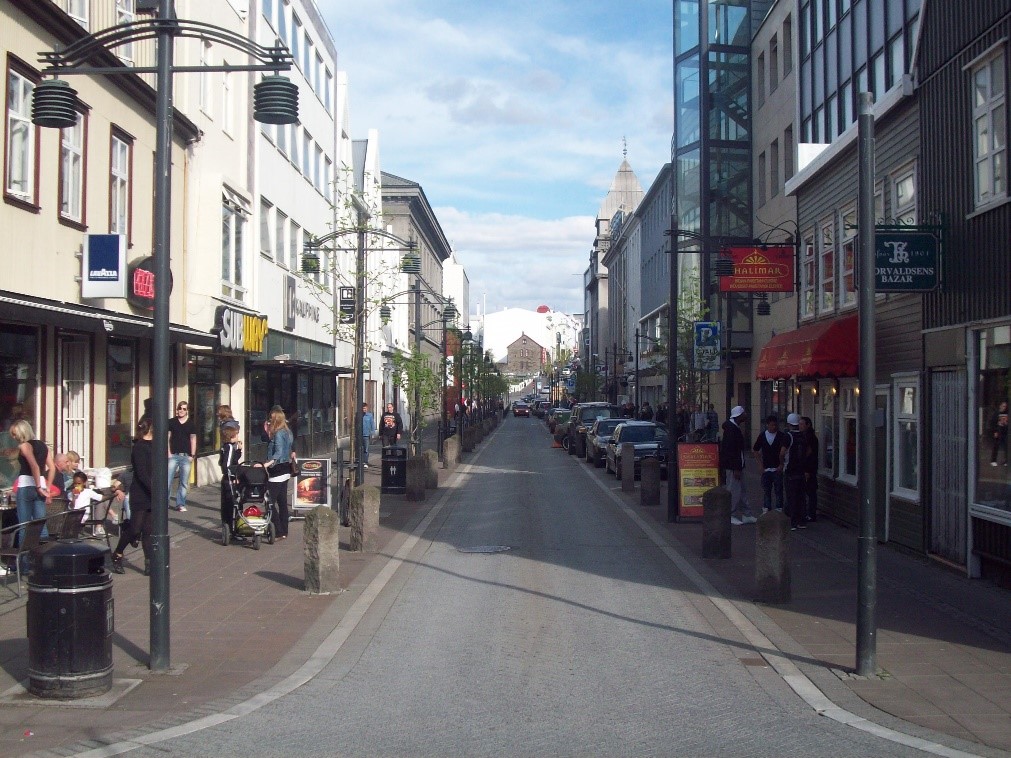 They serve both local and international beers, at a price for a pint of around 1200 ISK (about €8). But during happy hours, you can get a drink for half the price.
Every bar has its own atmosphere and soul, and there must be one that you'll love!
REYKJAVIK ICE CREAMS
It is never too cold for an Icelandic ice cream! And here in Reykjavik you can find so delicious ice cream, from gelato ice cream to ice cream cups, you can make your own by adding toppings on it. The number of flavors available is incredible and possibilities are endless as it is for the number of ice cream shops here!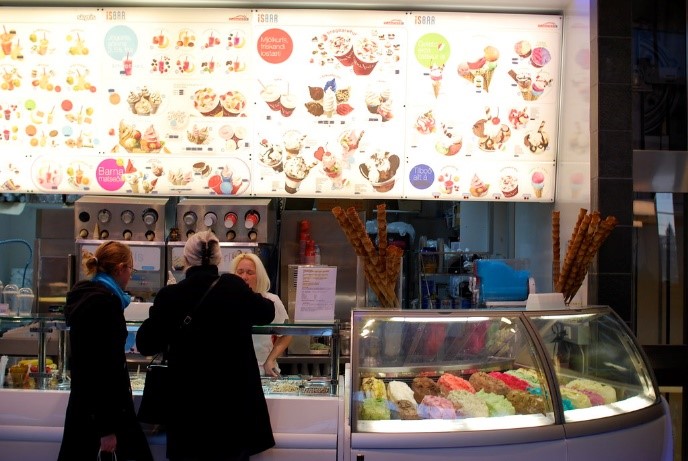 Picture: Iceland Ice Cream Shop in Mall - Kevin Hale - Flickr
You want to know where you can find the best ice cream in Reykjavik? Follow this link to read our article about it, we explain there more deeply how Icelandic ice cream is made and where you can find the best of the best!
NIGHT LIFE IN REYKJAVIK CITY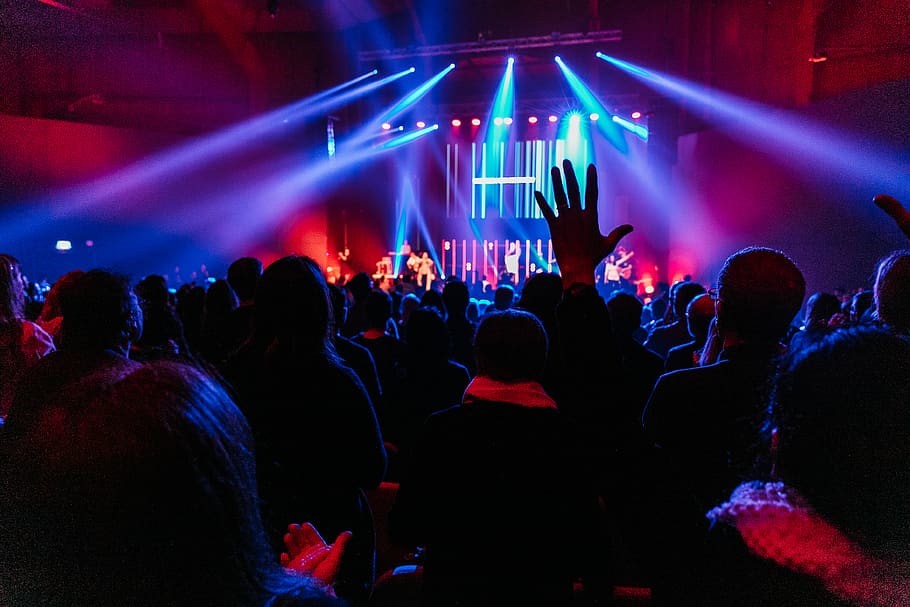 Reykjavik is well known for its nightlife. And even if this city is not the biggest one, I can assure you that Icelandic people knows how to party.
They don't go out very early, and the streets can be very calm in the late evening, but when they arrive, you know it, it is a ballet of people singing in their cars, arriving in taxi or by feet, always well dressed.
Speaking about clothes, be careful, even if there is no specific Reykjavik nightlife dress code, we want to let you know the people here really like to dress. And bouncers will not hesitate to turn you away if they think that you're not dress properly.
It may be surprising in the beginning to see how many people are dressed with costumes and girls with nice dress, but you get use to it very quickly.
So, to be sure that you can go into every bars/nightclubs in Reykjavik, be sure to bring with you your best outfit, the one that will impress everyone.
We'll make very soon a full article about the nightlife in Reykjavik to give you more info about how to have your best parties, where to go, etc…
SHOPPING AND LOCAL MARKETS
You can easily go shopping in Reykjavik, there are plenty of shops here. You can find traditional shops, souvenirs shops and more international shops.
If you're looking for typical Icelandic products, you can find downtown a lot of shops
Icewear Iceland sells typical Icelandic sweaters among others.
Adress: Austurstræti 5, 101 Iceland
Opening hours:
| | |
| --- | --- |
| Monday |          09:00–22:00 |
| Tuesday |          09:00–22:00 |
| Wednesday |          09:00–22:00 |
| Thursday |          09:00–22:00 |
| Friday |          09:00–22:00 |
| Saturday |          09:00–22:00 |
| Sunday |          09:00–22:00 |
Nordic Store sells traditional Icelandic sweater but also a small range of bags and jackets for hiking:
Adress: Laekjargata 2, 101 Reykjavík
Opening hours:
| | |
| --- | --- |
| Monday |          09:00–22:00 |
| Tuesday |          09:00–22:00 |
| Wednesday |          09:00–22:00 |
| Thursday |          09:00–22:00 |
| Friday |          09:00–22:00 |
| Saturday |          10:00–22:00 |
| Sunday |          10:00–22:00 |
There is also the Kolaportið flea market in Reykjavik, this is the only one flea market in whole Iceland. Here you can find various products, some vendors sell secondhand clothes, others sell antiques.
Some vendors sell small rocks or bracelets as souvenirs for tourist, just avoid them it is just a tourist trap and won't last you long!
Kolaportið is also a fish market in Reykjavik, you will find inside a part reserved for the market. There are all kinds of fishes here, and you can try the very famous fermented shark here!
Be careful, it is only opened in week-ends!
Adress: Tryggvagötu 19, Old Harbour Grófin Reykjavik Kvosin, 101 Reykjavík
Opening hours:
| | |
| --- | --- |
| Saturday | 11:00 – 17:00 |
| Sunday | 11:00 – 17:00 |
WHERE TO STAY WITH YOUR KUKU IN REYKJAVIK 
I have a really good news for those who rented a campervan and want to stay for a bit in Reykjavik: we have a campsite in the city!
It is the Reykjavik Laugardalur campsite, and it is situated near to the Laugardalslaug swimming pool, in the Laugardalur valley.
You'll find anything you want in this Reykjavik campsite, and you'll pay approximatively €15 (2400 ISK) for a night here.
This is the perfect place to park your campervan and enjoy the city, once it's done, juste take you can and visit the rest of the country!
Adress: Sundlaugavegur 32, 105 Reykjavík and it is open 24/7!
PLACES TO VISIT
We know you're wondering what are the things to do in Reykjavik? Or what to see in Reykjavik? Here are some examples of what are me most famous places that you can enjoy when you visit Reykjavik.
Hallgrimskirkja: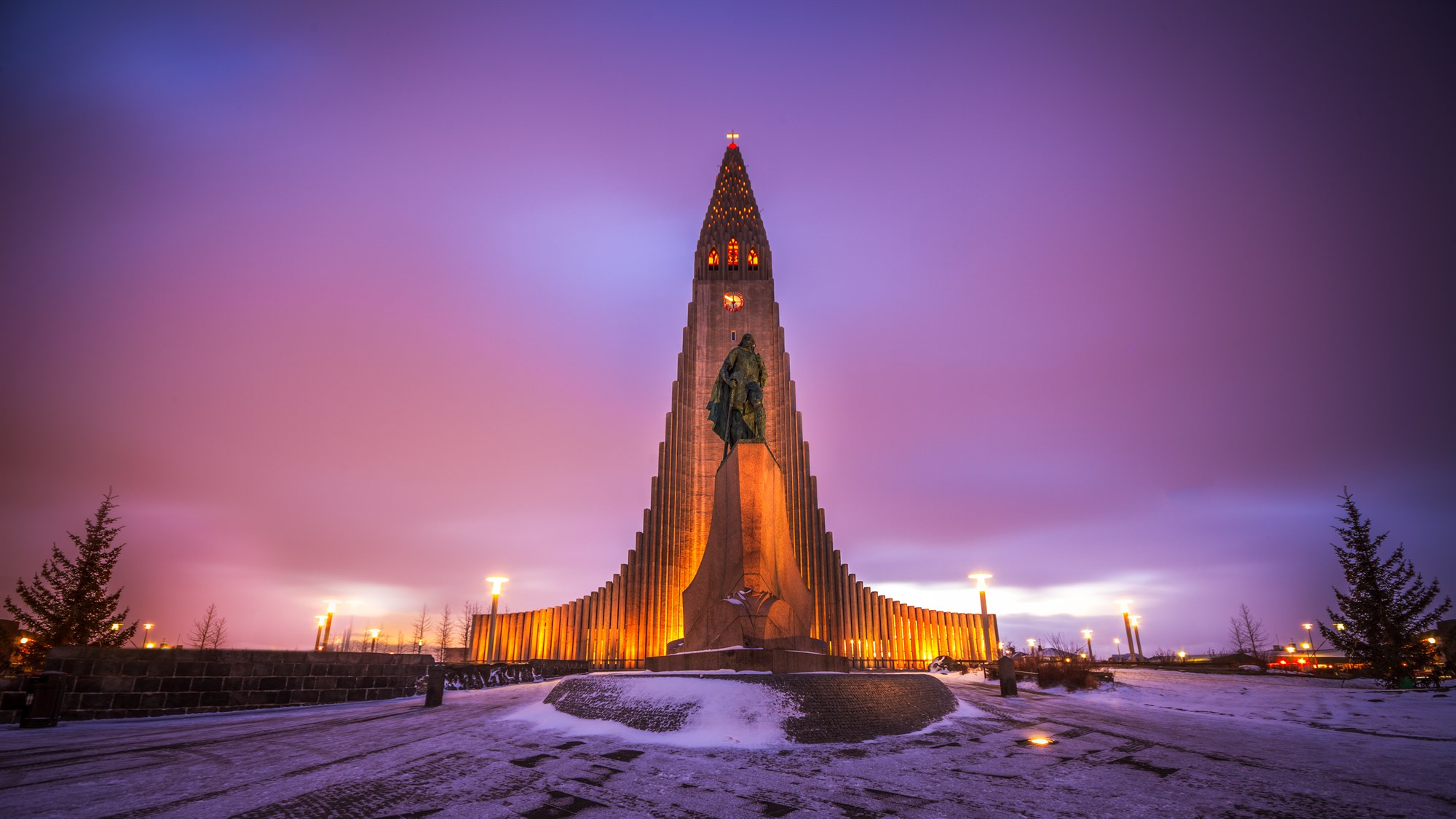 Picture: Hallgrímskirkja - Andrés Nieto Porras - Flickr
The is the first thing you'll see when you'll be in Reyjkavik, You can go up to the tower for 1000ISK (less than €7) and you'll have a breathtaking view of Reykjavik from there.
Harpa Concert Hall: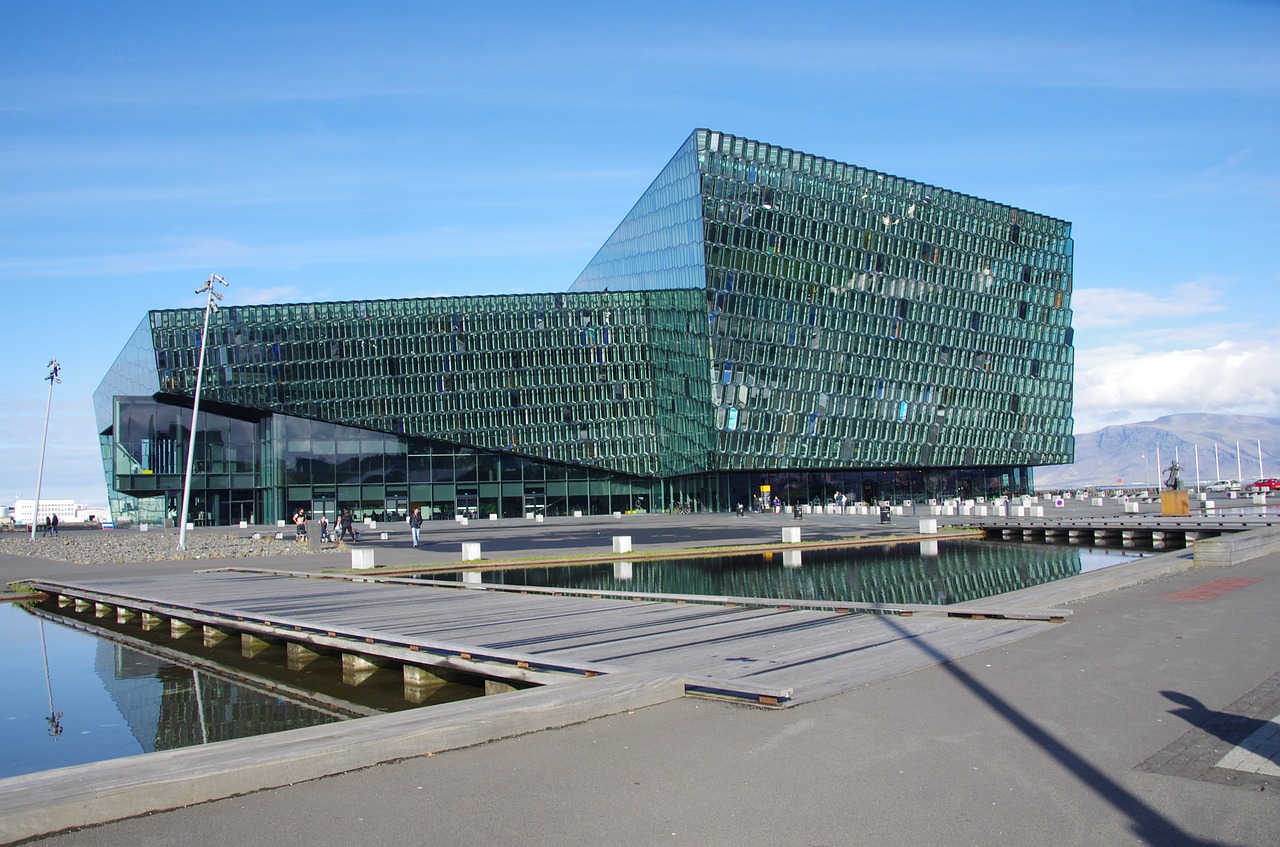 It is the largest set of concert and conference halls. Located on the port, it is visible from a distance and we recognize it by its very particular architecture.
Reykjavik Town Hall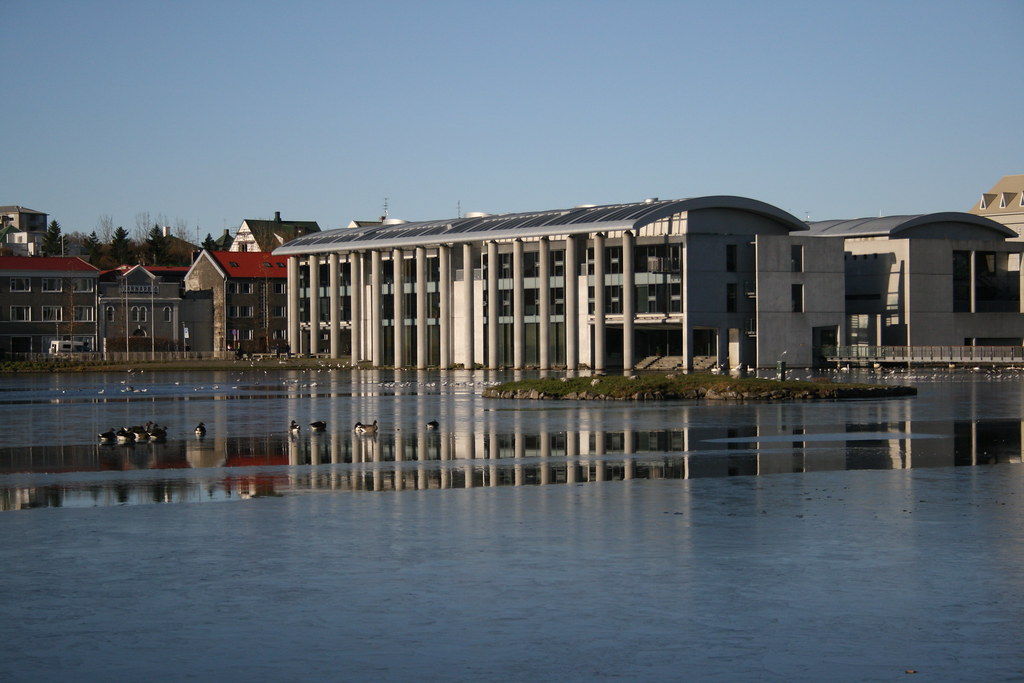 Picture: Reykjavik City Hall and Ducks! - Richard Eriksson - Flickr
Located in the city center, it hosts the mayor's offices but also sometimes exhibitions and concerts. You can also find an impressive 3D map of Iceland there.
ADVENTURE ACTIVITIES IN ICELAND - WHALE WATCHING, HIKING…
Whale Watching in Iceland Reykjavik: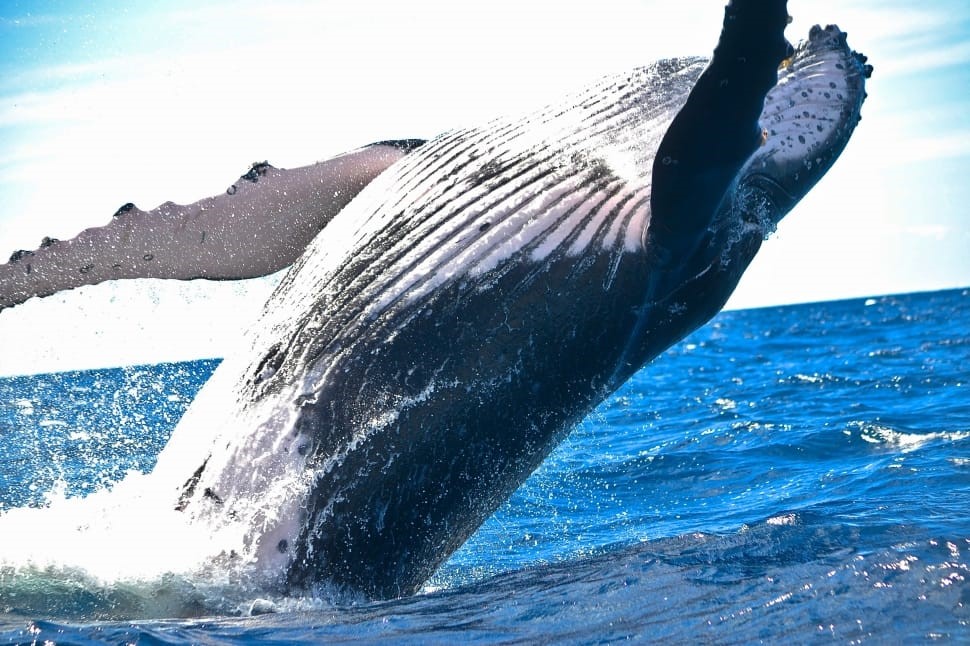 Yes yes you can go whale watching in Reykjavik, a few companies there offer you tours to see one of the most majestic creature in the world.
The prices start at approximatively 70€ for a 3/3h30 tour.
Unforgettable experience, trust me.
If you want to know more about whale watching, we dedicated a full article to that, we know, we rock : Whale Watching in Iceland : The Handy Guide
Hiking the Esja Mount: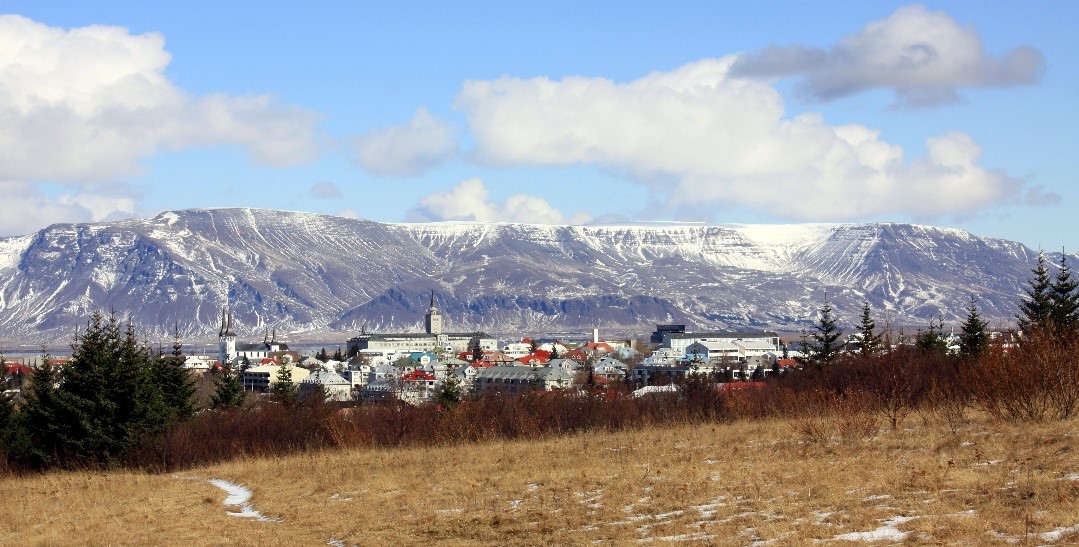 If you are more into sports and mountain adventures, then you can think about a Mt Esja hike.
The mountain range Esja is located nearby Reykjavik on the North East. There are several trails of different difficulties from beginner to confirmed.
From the top of the mountain, you can enjoy an incredible view of Reykjavik.
NEW EXHIBITION 2020: FLYOVER ICELAND
FlyOver Iceland is a new attraction in the city, in which you will literally fly over Iceland without leaving your seat!
It is an immersive experience where you will discover Iceland by "flying over it", the truth is that you'll be comfortably installed on a moving seat, the wind and scent effects will make your experience even more realistic.
This is a really good way to discover something new and to discover Iceland from a new angle!
NATURAL SPOTS IN REYKJAVIK
You can enjoy nature spots here in Reykjavik, if you want to take a break from buildings, streets and concrete, here are some place you can go to if you need a time off.
Perlan: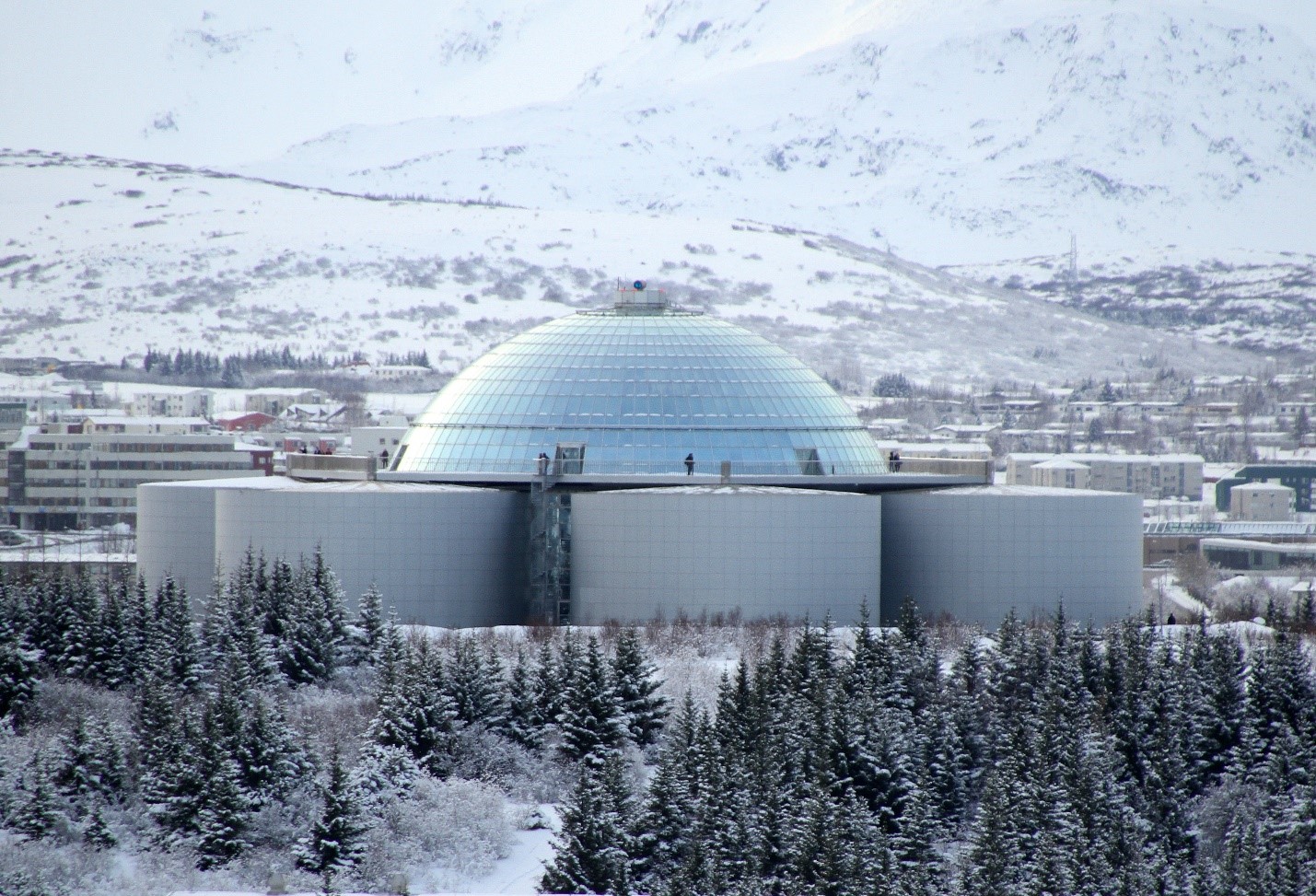 It is first of all a museum, but it is located the Öskjuhlíð hill which is a park where you can walk in the nature, or mountain bike if you want. You will find here pedestrian trails or mountain bike
Sea angling: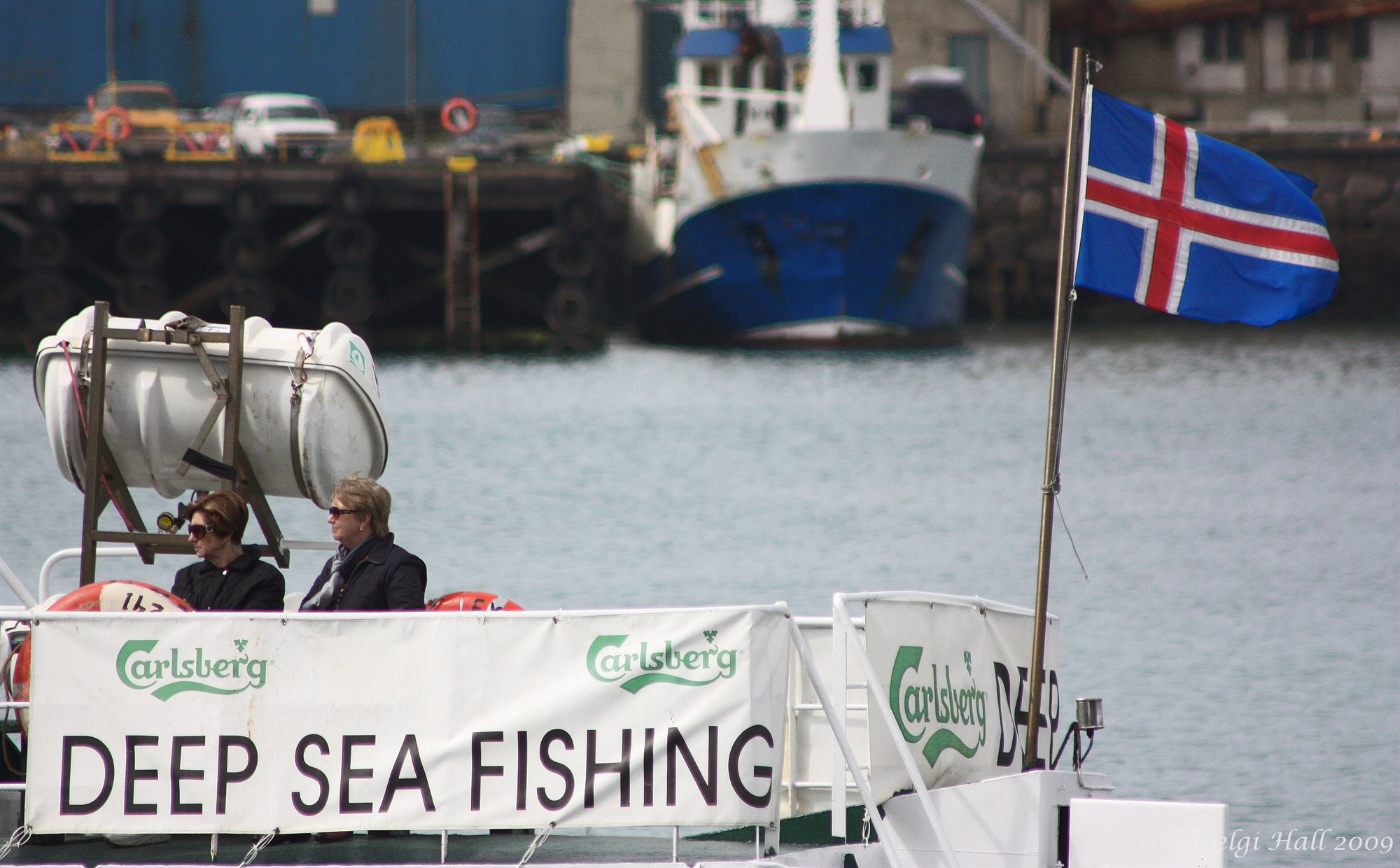 You can also go for a fishing tour in Reykjavik, reveal your inner fisher and impress your friends and family. Here you can fish salmon, cod fish, mackerel and so on…
Reykjavík Park and Zoo: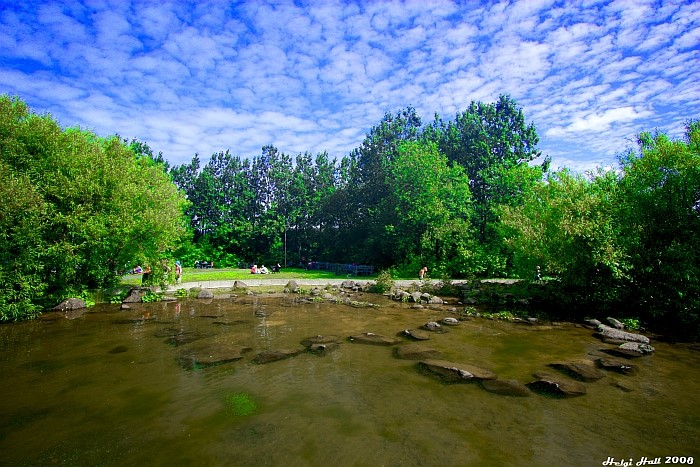 We have a zoo in Iceland! The Reykjavik Zoo is a small animal parc is made for kids and families who wants to have a good time walking and discovering animals they can find all around the country.
Come here to make you and your kids have fun discovering wildlife of Iceland!
EXPRESS TRIP TO Blue Lagoon Reykjavik Iceland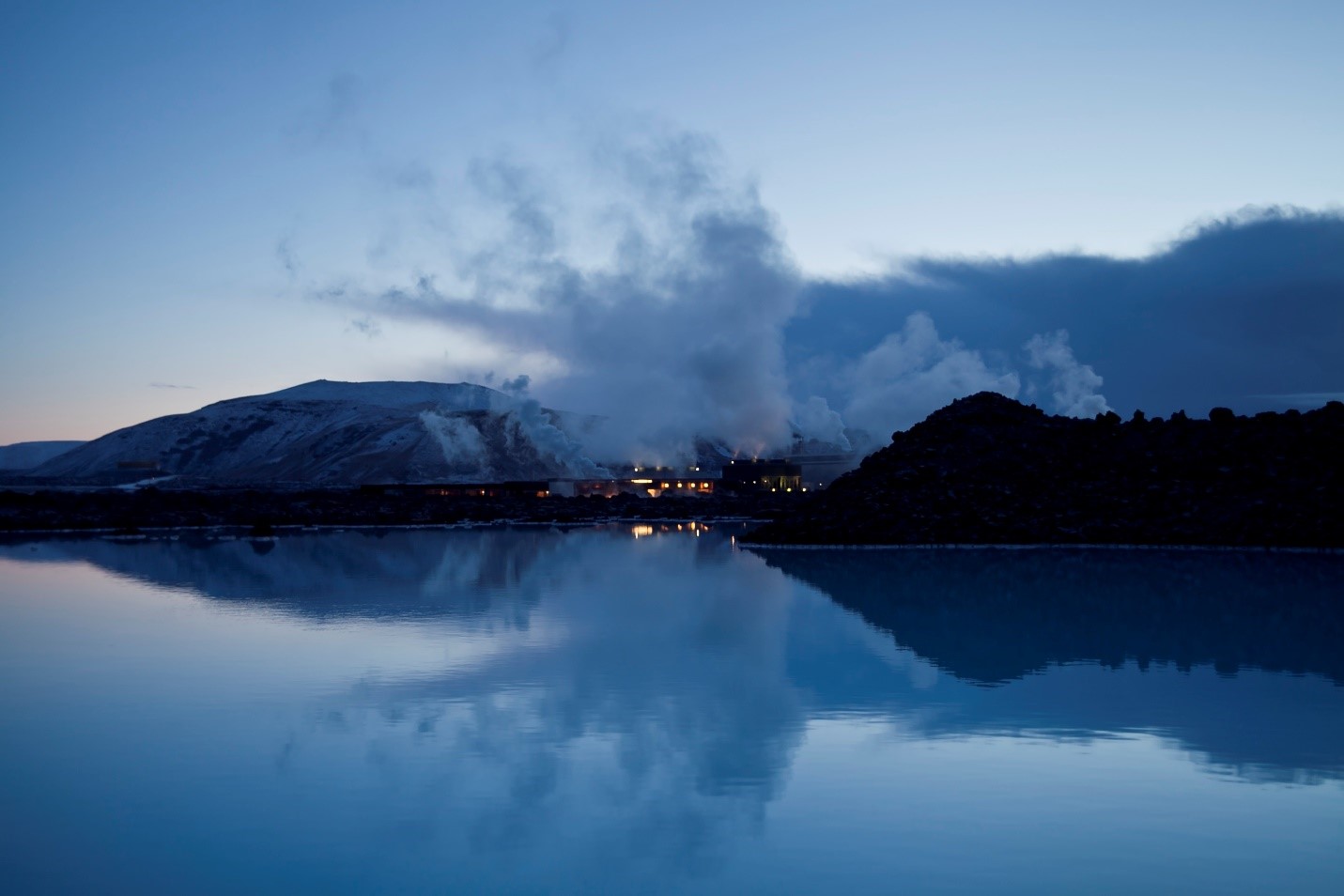 When you're visiting Reykjavik, you must try the blue lagoon. This naturally warmed up swimming pool will enchant you by its relaxing power. Those milky blue waters will take you for a trip far far away from your problems. Believe us, once you get in there, you never want to go out!
Ok ok we must confess, Blue Lagoon is not REALLY in Reykjavik, but still it is a must to do and very accessible from the city.
The waters are full of silica, which gives it its color, silica is also really good for your skin, among others!
To know everything about Blue Lagoon its location, the prices, the restaurants and hostels there, and how to go from Reykjavik to Blue Lagoon, click here!
SWIMMING POOLS
If you're looking for swimming pool in Reykjavik, we want you to know that it won't take long for you to find it. In Iceland swimming pools are everywhere, including the capital city.
Here are some of them:
Laugardalslaug
Adress : Sundlaugavegur 105, Reykjavík
Nauthólsvík
Adress : Nauthólsvegur, 101 Reykjavík
Vesturbaejarlaug
Adress : Hofsvallagata, Reykjavík
Sundhöllin
Adress : Barónsstígur 45a, 101 Reykjavík
BUDGET
What you will do here in Iceland really depends on your budget. Unfortunately, Iceland is a pretty expensive country and you'll have to pay for almost everything here.
So the best is to prepare in advance what you plan to do to have a good idea of how much you'll spend here.
If you're coming here on a budget, then it would be good if you stick to things like having a walk in the city, enjoying a swimming pool, rent a campervan and see the nature of Iceland. Don't worry there is so much to see here, and thanks god, enjoying the nature is still free!!!
But I you saved a lot for that trip then you can go whale watching, have all the beers you want and try whichever restaurant you want! You can take a helicopter tour, snorkel, snowmobile, ski and even dog sled, whatever you want!
AFTER YOUR REYKJAVIK TOUR
As you are wrapping up your urban visit in Reykjavik, it will be time to hit the open road to see some of the most beautiful places on the planet. To do that, you'll want to stop by and book a Kuku camper van for your trip.  We like to call our Kuku Camper Vans 'Hotel on Wheels' because it's literally like being in the comforts of a hotel room but getting to travel anywhere you want!
A few benefits our vans offer that our happy customers enjoy are:
Free mileage​:
That's right, unlike some camper van rental companies, we don't charge you extra for the miles you drive. That means you can take a trip on the Ring Road and go in circles until you get dizzy and become sick - whatever you want to do!
No extra insurance fees:
Your Kuku camper van is covered in the case the wind blows you off the road at no extra cost to you. Everything is included in your affordable amount!
Amazing interior amenities: ​
Our campervans come equipped with all the comforts of  home, and include things like a kitchen table to sit at, cooler to keep your food cold,  a gas stove to cook fresh and delicious meals, dishes, pots and pans and utensils,  and even power outlets to charge your electronic devices with!
Before you travel the great landscapes of Iceland make sure you're driving your next adventure - make sure you're driving a Kuku Camper Van!