The ultimate 2 week Iceland Ring Road itinerary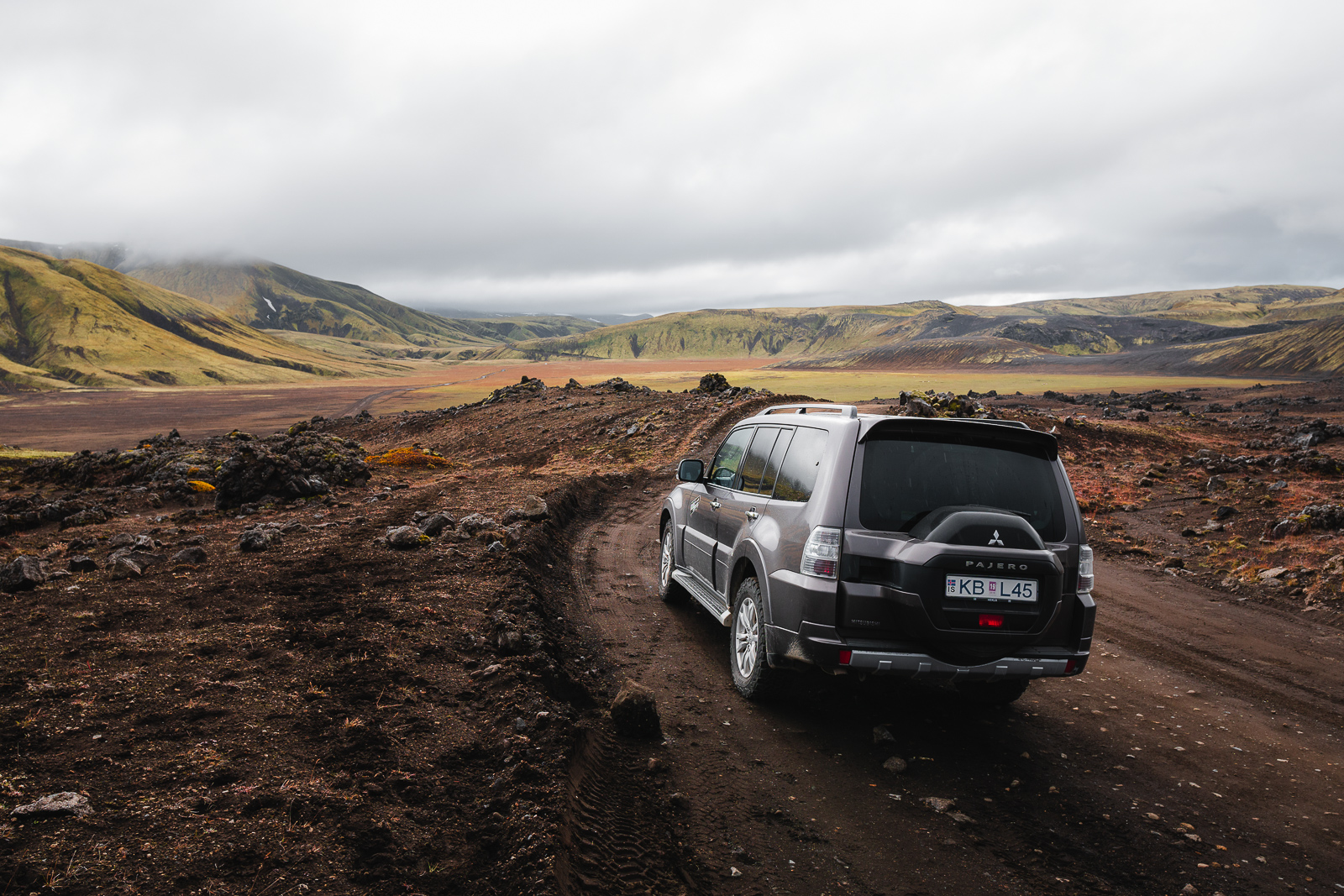 Ready to discover Iceland with your camper van ? Start planning now !
Looking forward to plan your road trip in Iceland but don't know where to start ? Don't worry, be sexy... we got you covered !
In this article you will find the best travel guide to our ultimate 2 week camper itinerary around the Icelandic ring road. 

Map for your 2 weeks on the road
First step – Renting your Kuku Campervan !
Motorhomes and campers are known to be the best way to explore and travel around Iceland, so what are you waiting for ? Get your own campervan for cheap now with the largest and sexiest rental company of the country ! 

Day 1 – Start of the Golden Circle
After picking up your van with KuKu Camper, and stocking up on groceries hit the Icelandic road and head out to the first stop of the Golden Circle; Þingvellir national park! The park was inscribed as a World Heritage Site in 2004, one of three places in Iceland that have made the list. The park is also a part of a fissure zone that runs through Iceland, as the country is situated on the Mid-Atlantic ridge. At Þingvellir, the Eurasian plate and the North-American plates are drifting apart and is that quite evident in the landscape, you can enjoy a nice walk in between both tectonic plates... such a unique experience !
Next stop is Kerið crater lake, with it's red iron rich slopes and vividly coloured aquamarine water due to the minerals from the rocks that seep into the water. Final stop of the day is Geysir, Strokkur and the geothermal area in Haukadalur, another stop on the famous Golden circle, where you can walk through the area, look at different geothermal features and observe Strokkur erupt every 5 to 10 minutes. 
The optimum campsite for this first night is at Skjól campground, only 3,5 km drive from Geysir. The campsite offers showers, camping sinks, water hose and a pizza restaurant in the campsites hostel if you turn out to be too exhausted to cook after this first day on the road.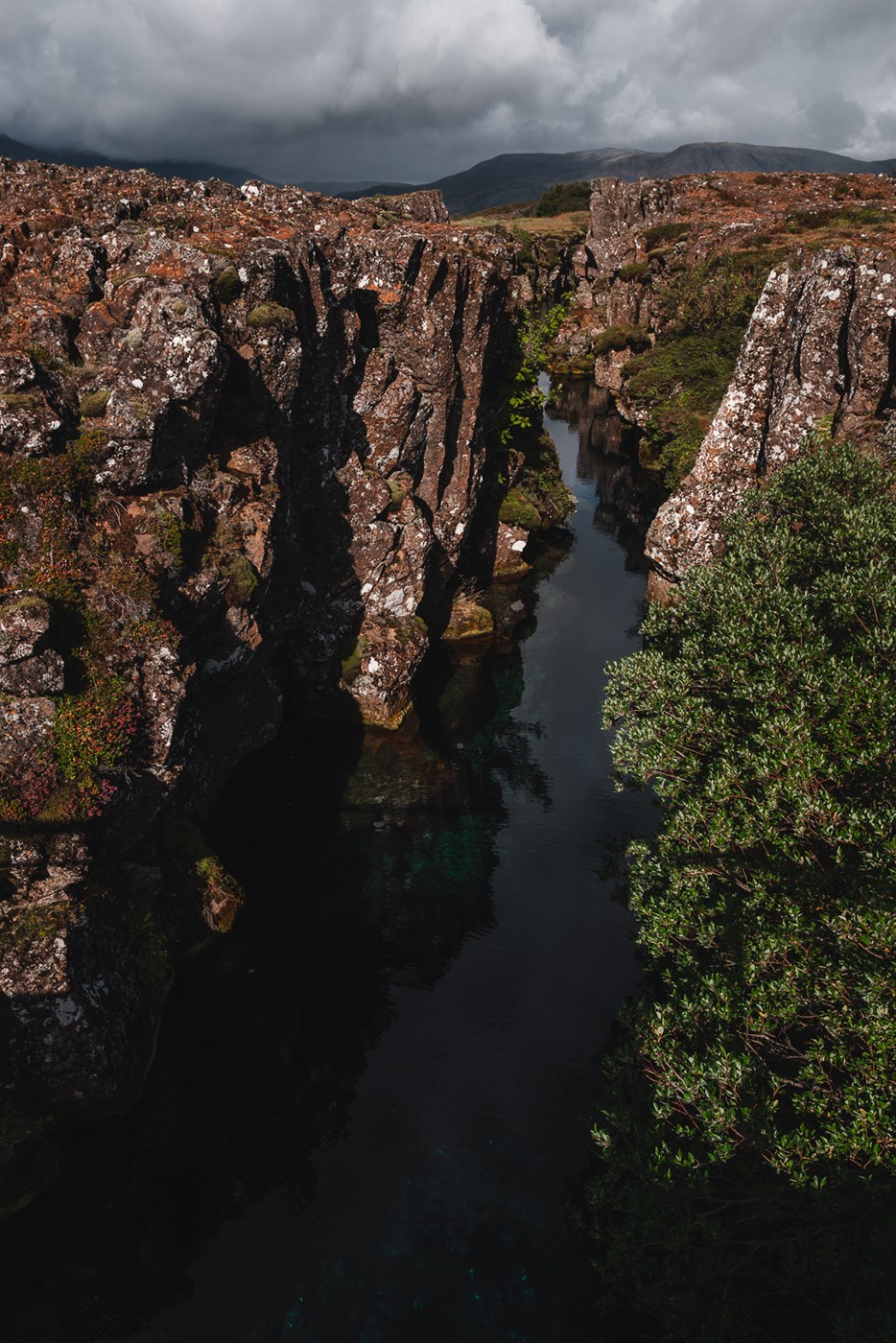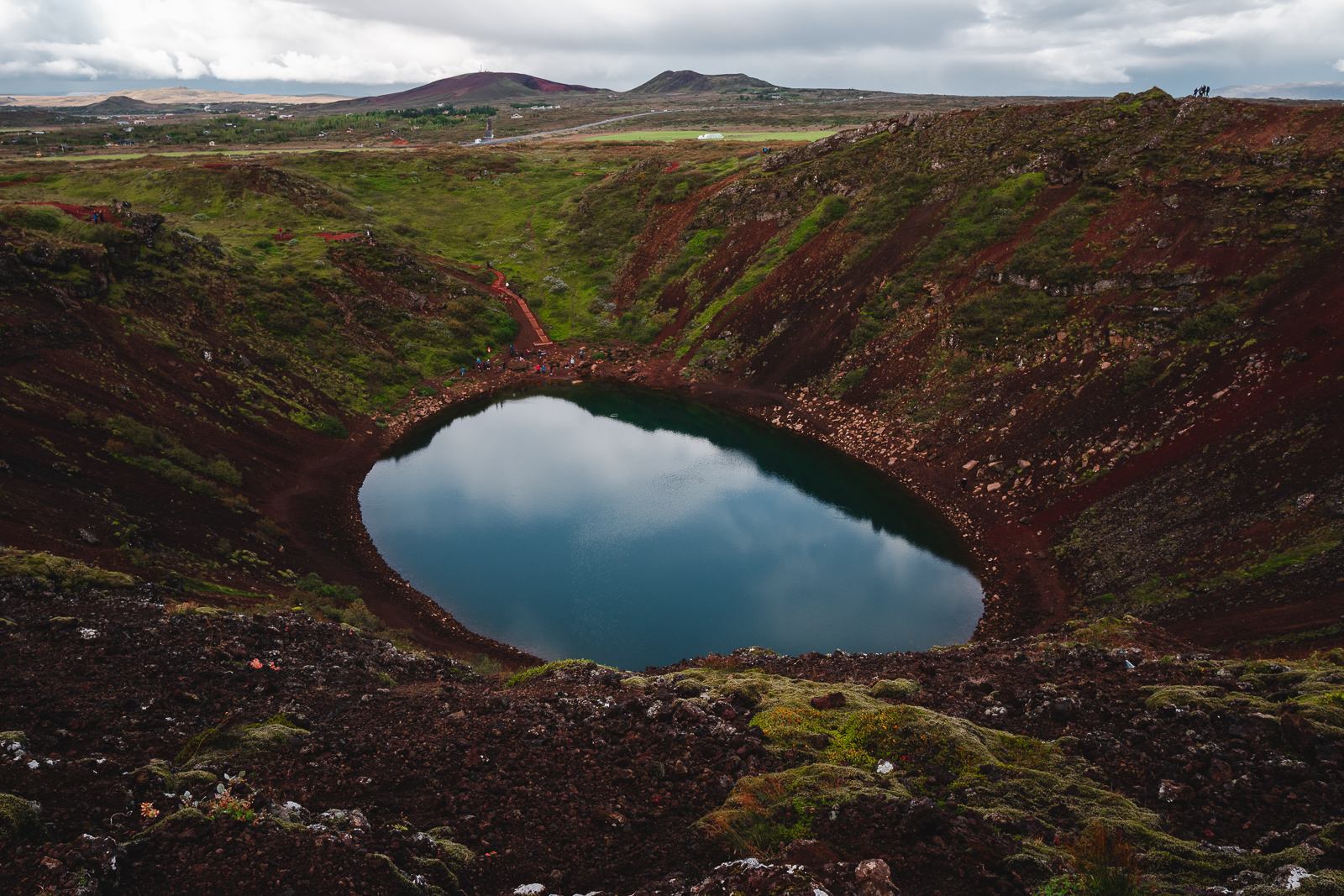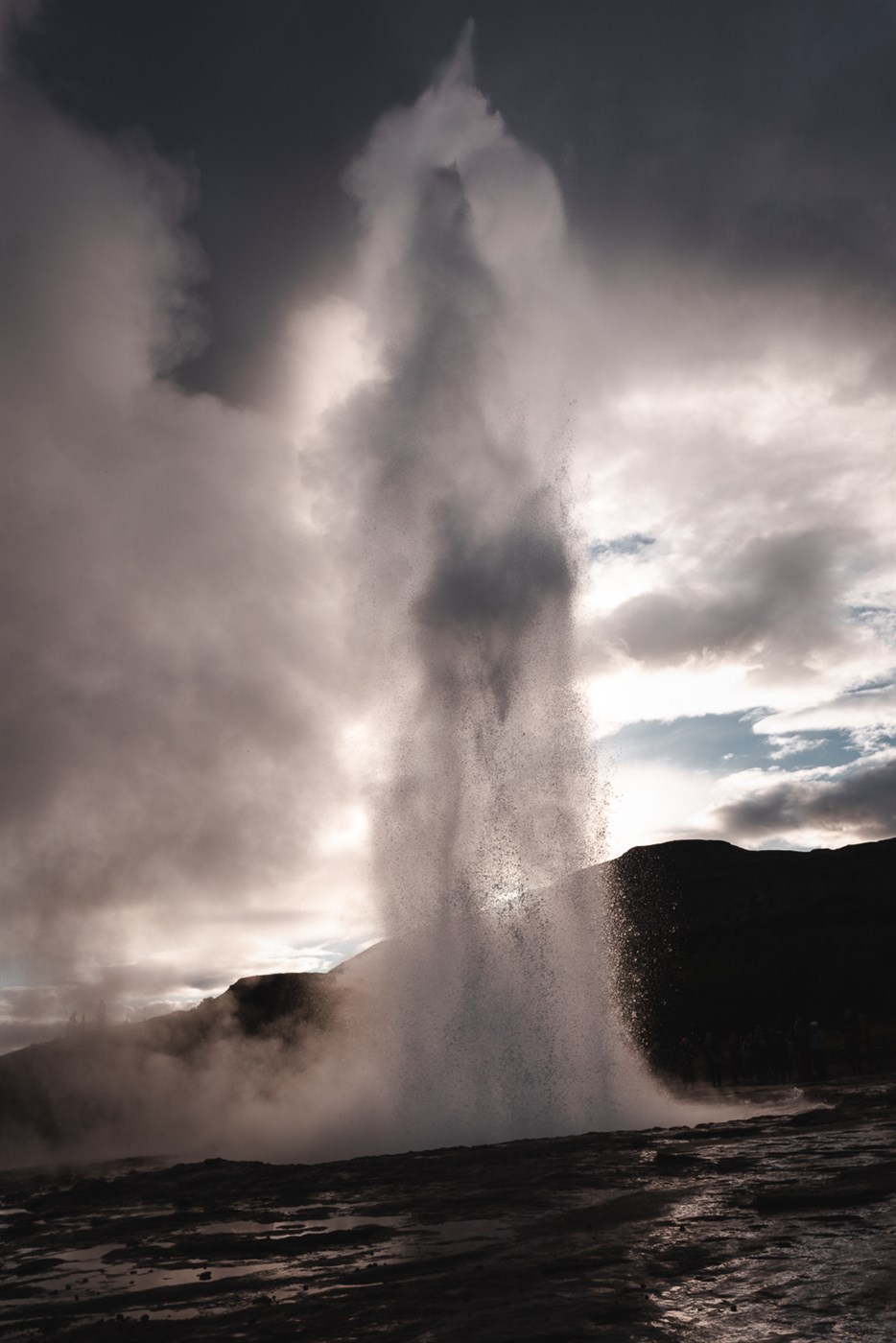 Day 2 – Closing the Golden Circle and the Secret Lagoon
The first stop of the day is Gullfoss (the golden waterfall), the final stop on the Golden Circle, and is just a 5 minute drive from last nights camground.
After Gullfoss it's time to take a dip into the first Icelandic hot spring experience; the Secret Lagoon, do not forget the KuKu discount! Here you can relax to the sound of the geyser in the oldest swimming pool in Iceland which dates back to 1891.
After a dip in the Secret Lagoon head out to Hjálparfoss waterfall, which makes a perfect stop for picnic lunch. After Hjálparfoss, head out to Stöng, the stop for archaeology buffs, which features a re-created large farmhouse and church from Viking era/Middle ages.
If you are driving a 4x4 camper you can drive the road from Stöng to the fairy tale land of Gjáin, if you are not driving a 4x4 you can hike the 1,5 km from the carpark at Stöng to Gjáin in about 30 minutes.
From Gjáin (if you are driving a 4x4) you can drive to Háifoss, the third tallest waterfall in Iceland 122 m tall. If you are not driving a 4x4 your option to reach Háifoss would be to drive to Gljásteinn Hólaskógur Hostel and hike the 5,7 km to Háifoss in about 1 hour and 20 minutes.
The chosen campground for the night is Árnes camping about 50 minute drive from Háifoss. The campsite offers showers, camping sinks and a covered area with picnic tables.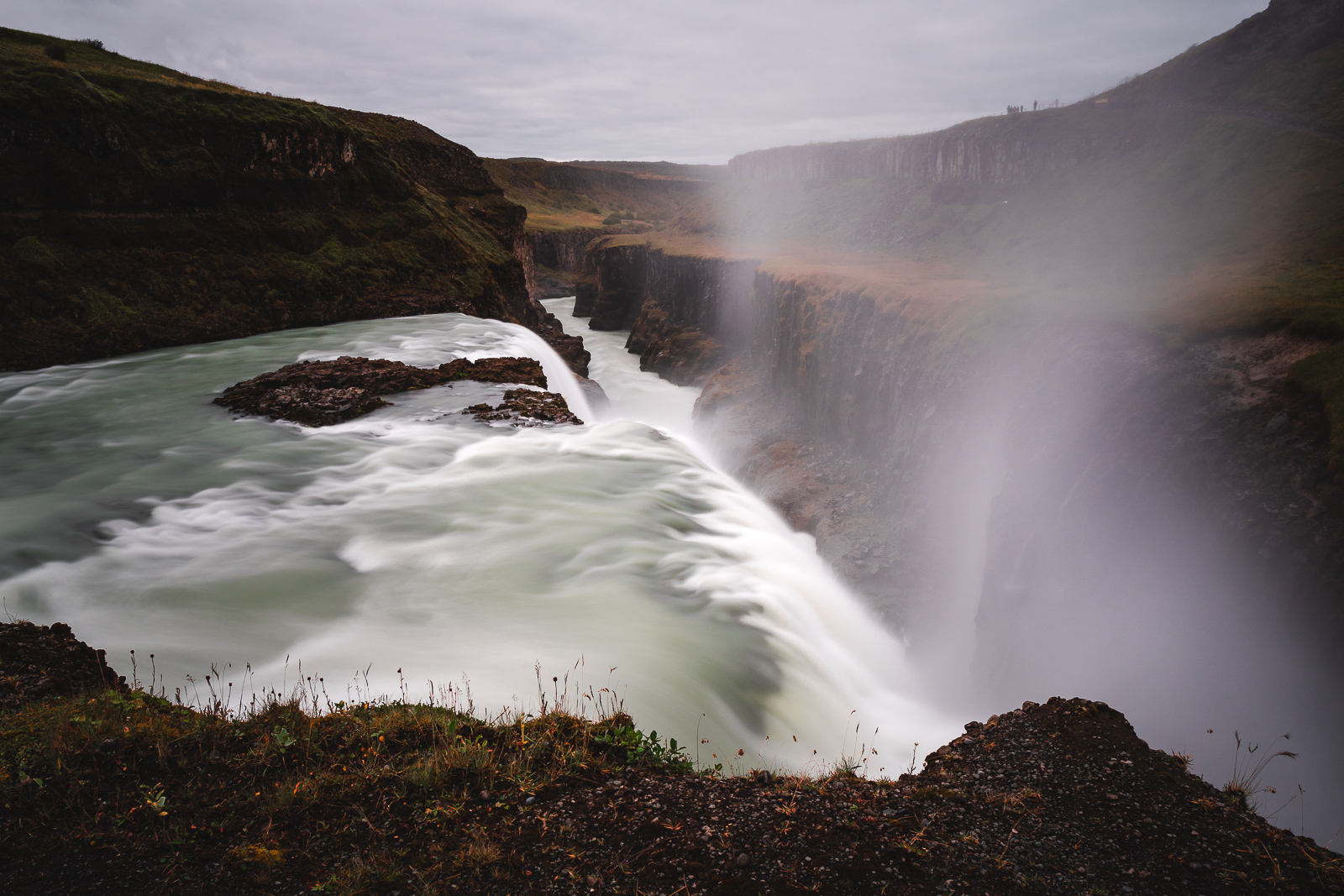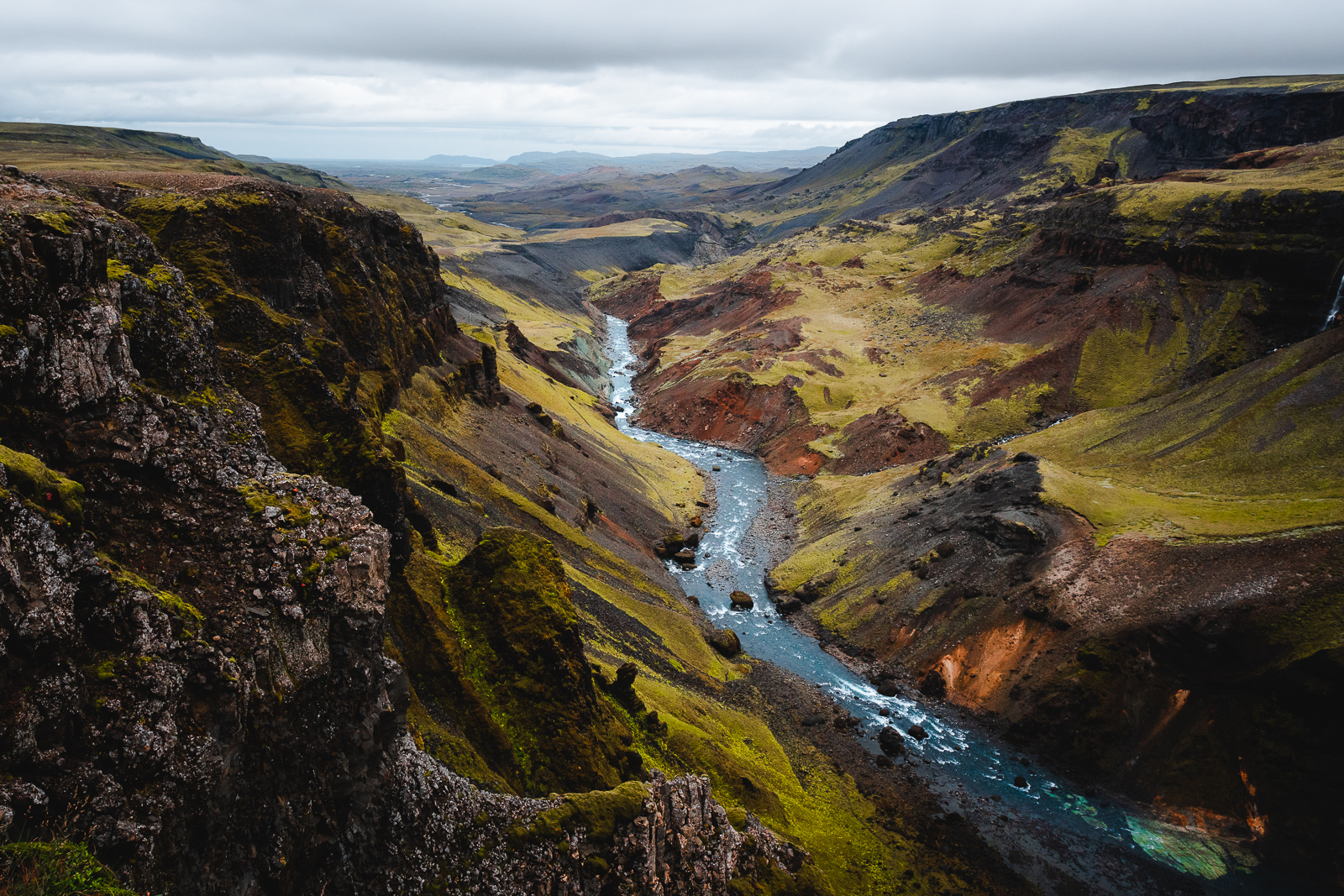 ---
Discover our other articles !
---
Day 3 – Landmannalaugar and Seljalandsfoss
It is crucial to get an early start to the day as the drive from Árnes camping to Landmannalaugar takes about two hours, and is only accessible by 4x4 campers. This guide includes a day hike in Landmannalaugar, a lot of people choose to start or end a multi-day hike in Landmannalaugar and camping facilities are available. Now put on your hiking shoes and pack yourself a lunch and cross the camping area and head up the steep path of Mt. Bláhnjúkur ("blue mountain"). After an hour's hike or two, depending on photo stops and hiking experience you will arrive at the peak and get to enjoy breathtaking views of the amazing colors of the surrounding mountains. Rather than turning around and turn back the same route, we recommend hike in a loop. Hike down the mountain on the other side towards the lava field, after an hour you'll reach the river at the bottom. Cross the river and into Laugahraun lava field. Follow the trail up and through the lava field, then alongside the river back towards the campground. This will take another hour or so, making the total hike time about 4-5 hours.
Next head to Seljalandsfoss via road F-225 (Seljalandsfoss is easily reached just off ring road nr. 1 if you are not driving a 4x4). At Seljalandsfoss you can walk up to and behind the waterfall, which provides a unique perspective, especially at sunset.
You can then head for her little sister : Gljúfrarbúi waterfall. You will only need about 15 minutes to venture into the cave where the waterfall empties. A favorite photo stop for our KuKu Campers, but do wear waterproofs, or you will get soaked.
Tonight's camping place is Skogar Campsite, and as its name suggest, it is very close to the famous Skogafoss waterfall, the perfect view for a breakfast in bed (or should we say breakfast in van ?). The campground offers water, restrooms and showers.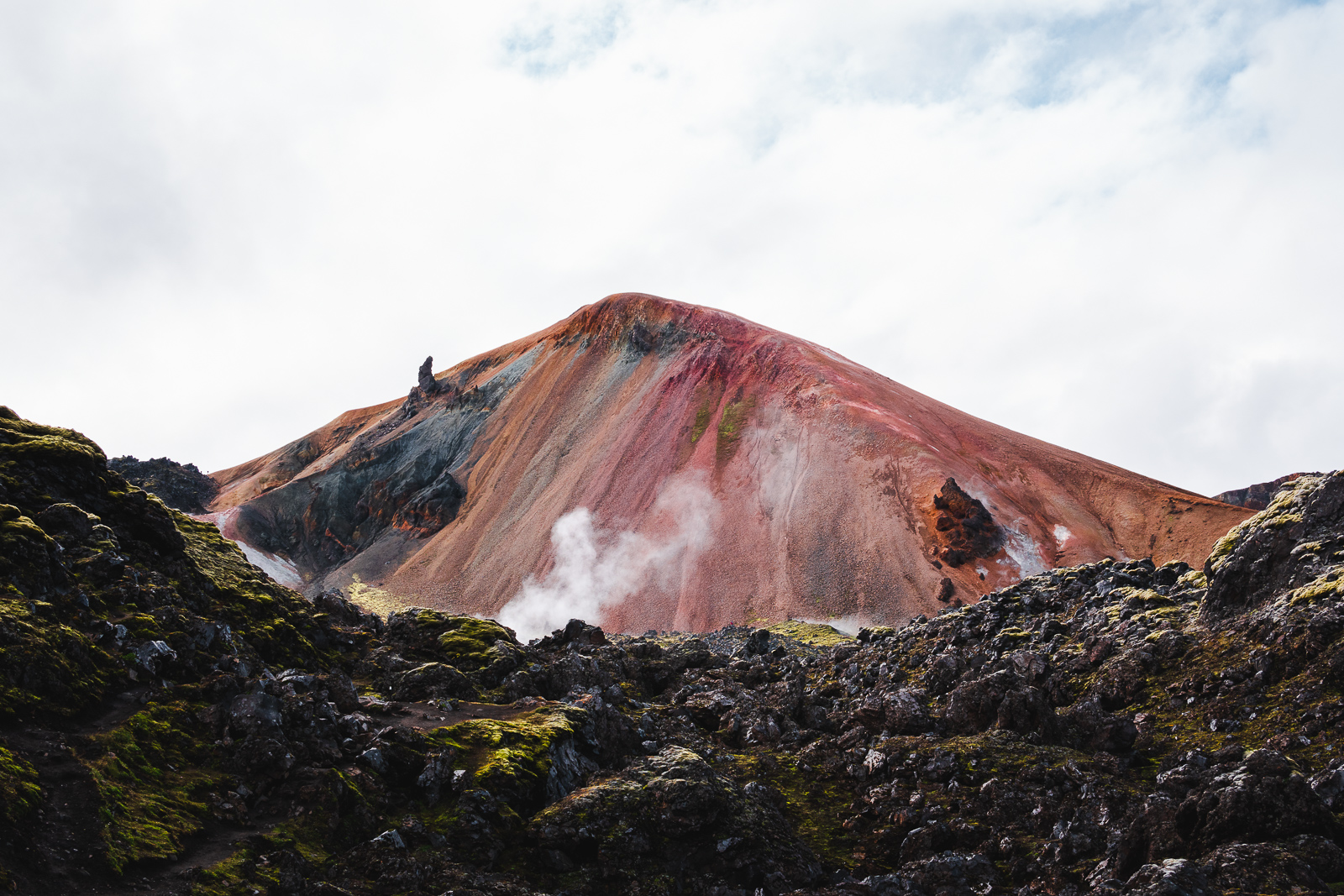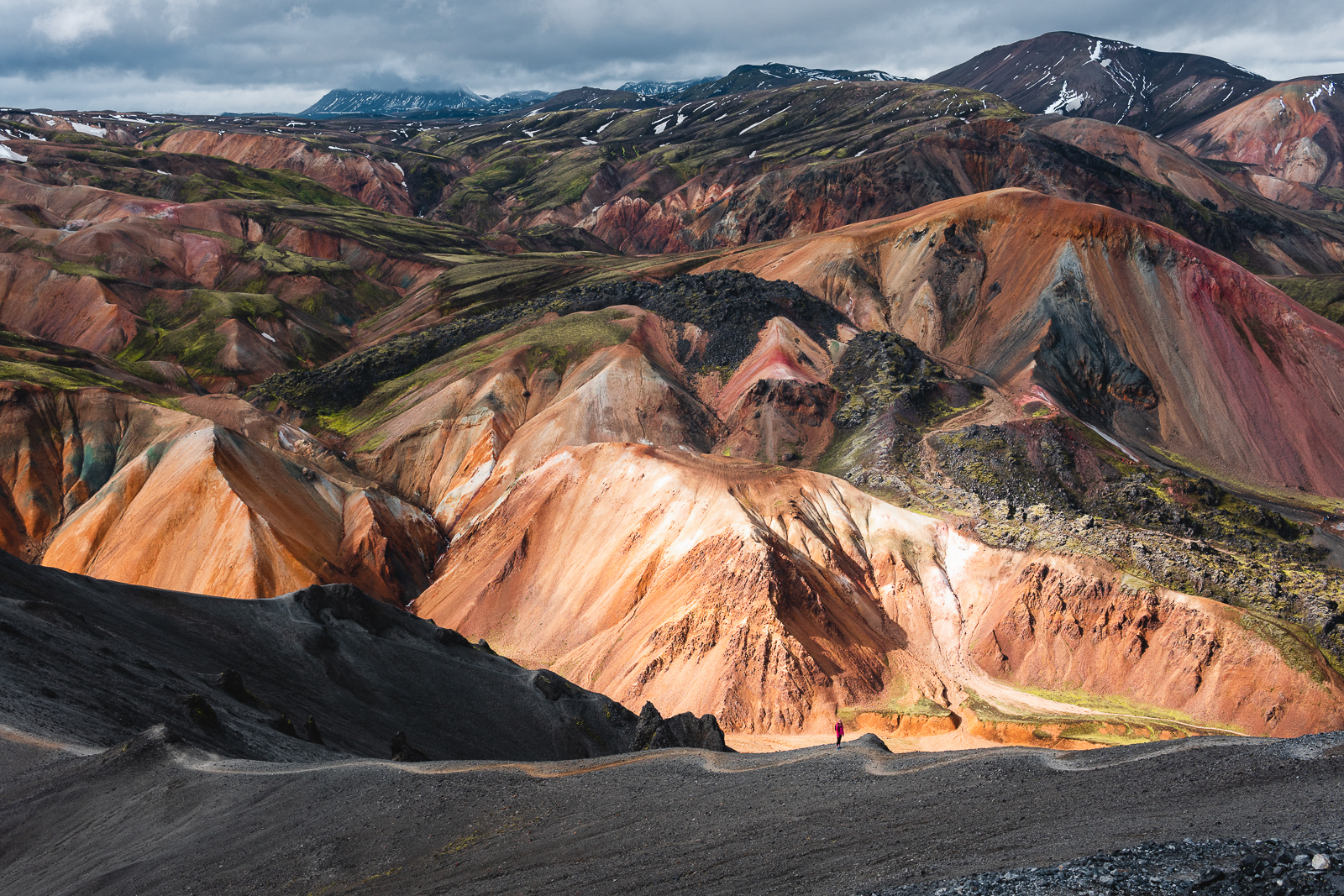 Day 4 – Black sandy beaches, waterfalls and glaciers
Start the day by rolling out of your campervan and walk to Skógafoss waterfall, it is 25 meters wide with a drop of 60 meters. You can also climb the steep staircase to the observational platform next to the waterfall and enjoy the view from above.
Next is another waterfall Kvernufoss, and is accessible by taking the steps over the fence and following the trail located at the rear of Skógar Museum. A real hidden gem and you might even have the waterfall all to yourself !
Sólheimajökull glacier is the next stop which is a popular place for a guided glacier walk (psstt.. KuKu is super friend with Icelandic Mountain Guides and thus our sexy customers can get discount on some of their tours).
Next stop on your van trip is Dyrhólaey, a nature reserve with abundant birdlife. There are two parking areas and two areas to explore. The upper area is where a lighthouse is located with beautiful views of the black sand on the south coast. A lot of the lower area is protected for the rehabilitation of flora and fauna but walking paths throughout. This is the perfect spot to see some super cute puffins ! 🐧
Then we are off to Reynisfjara beach, black sandy beach famous for it's basalt columns and sea stacks. The beach itself was voted by National Geographic as one of a top ten non-tropical beach! But this beach is no place for swimming, as the current is strong and can sweep people straight out into the Atlantic. 
The chosen campsite for the night is Þakgil Campground, a favorite for many of our KuKu customers. The campground is nestled in a valley surrounded by beautiful, lush mossy green cliffs. The facilities are well kept, restrooms, showers and outdoor dining area inside a natural cave, they also offer a grill and fireplace.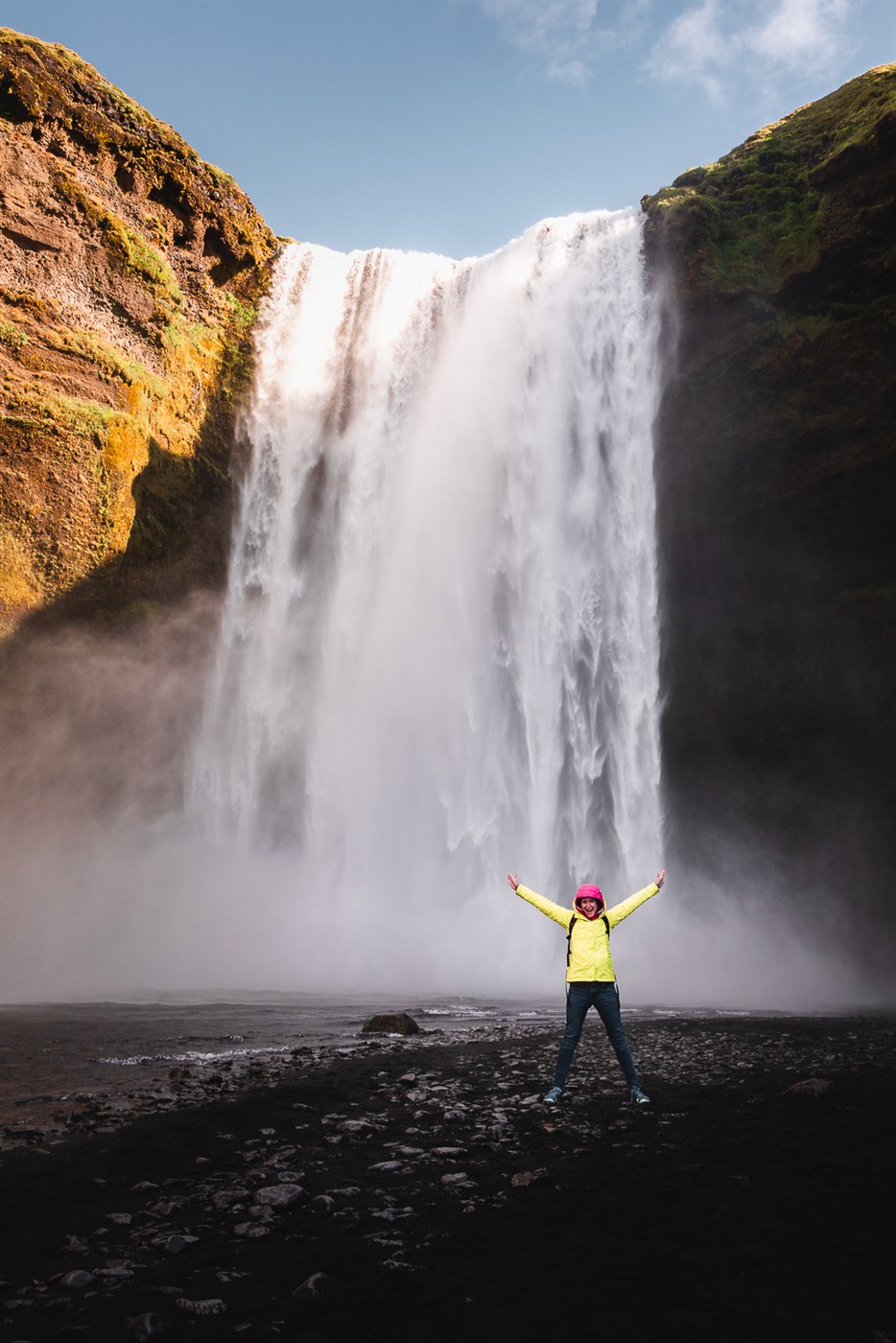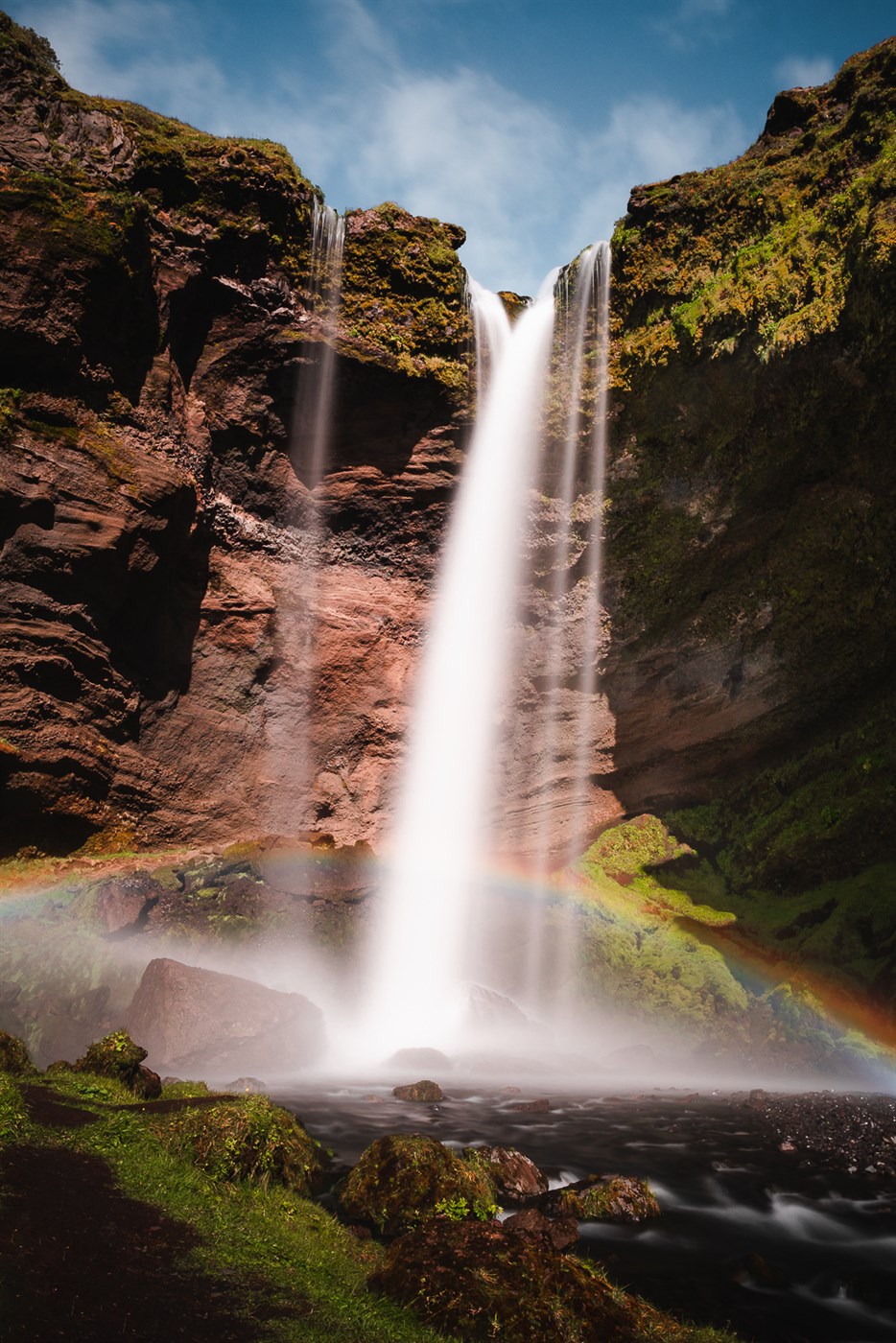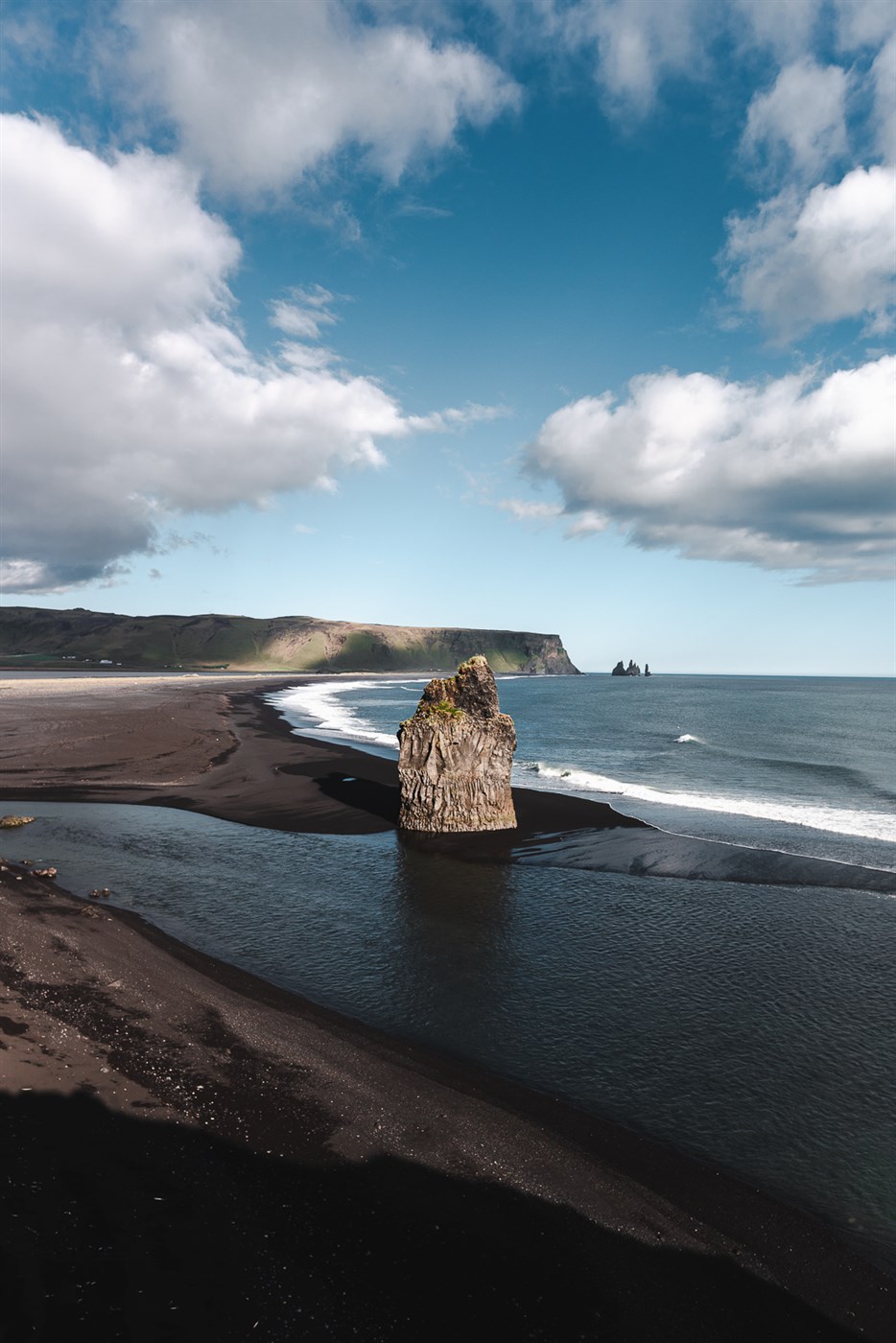 Day 5 – Hiking day in Þakgil
This day is dedicated to hiking the trails around Þakgil, which range from 12,5 km to 13,5 km with different climbs. The whole day can be spent taking one of these trails, and if you happen to be here during mid week, you will likely not see many other hikers. As this place is more of hidden gem with the locals that tend to be camping more on the weekends than during middle of the week.
We suggest you stay again in Þakgil Campground, but if you want to make a head start on tomorrow's activities you can head for Kirkjubaer Campground located close to Fjaðrárgljúfur canyon, our next stop for tomorrow morning.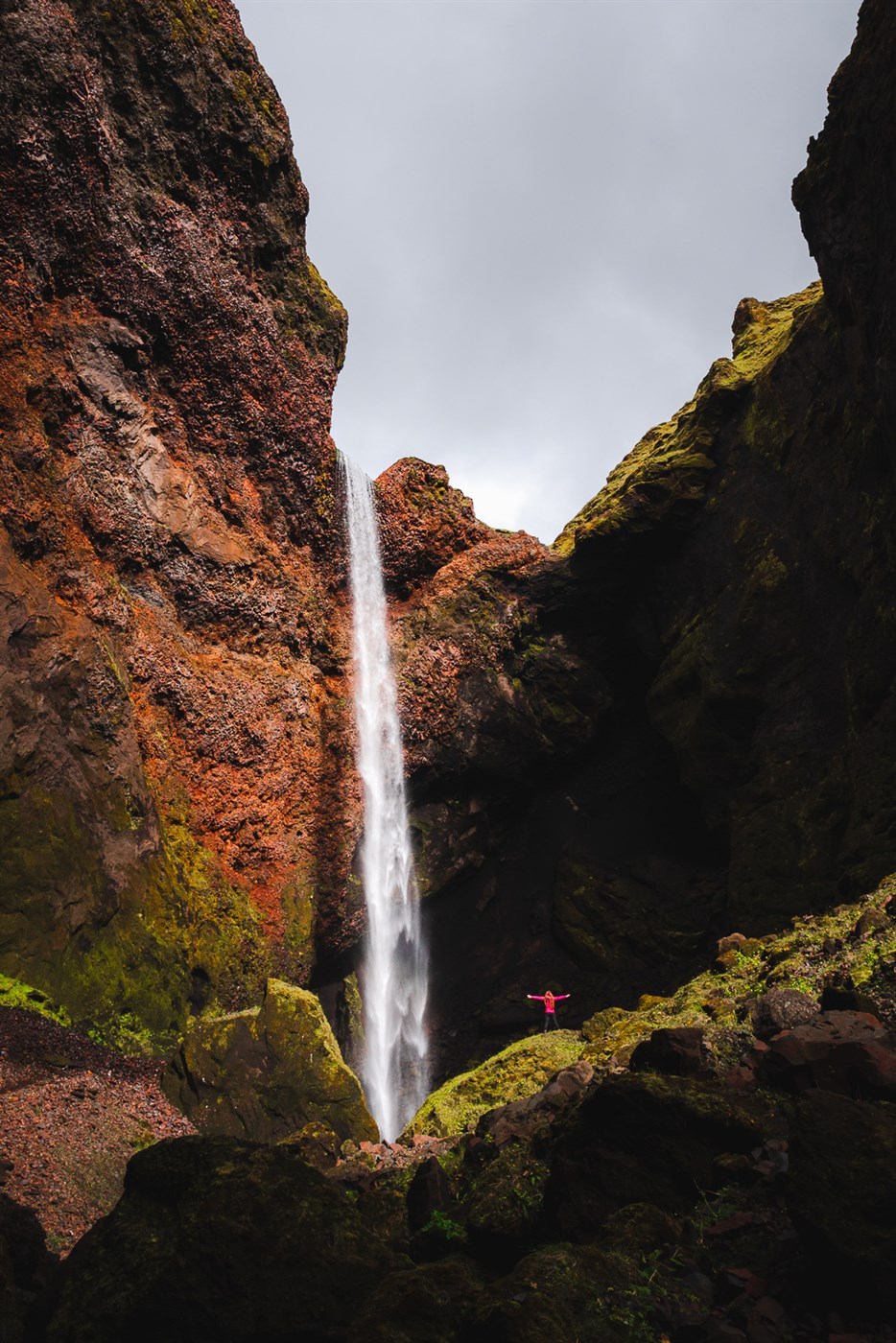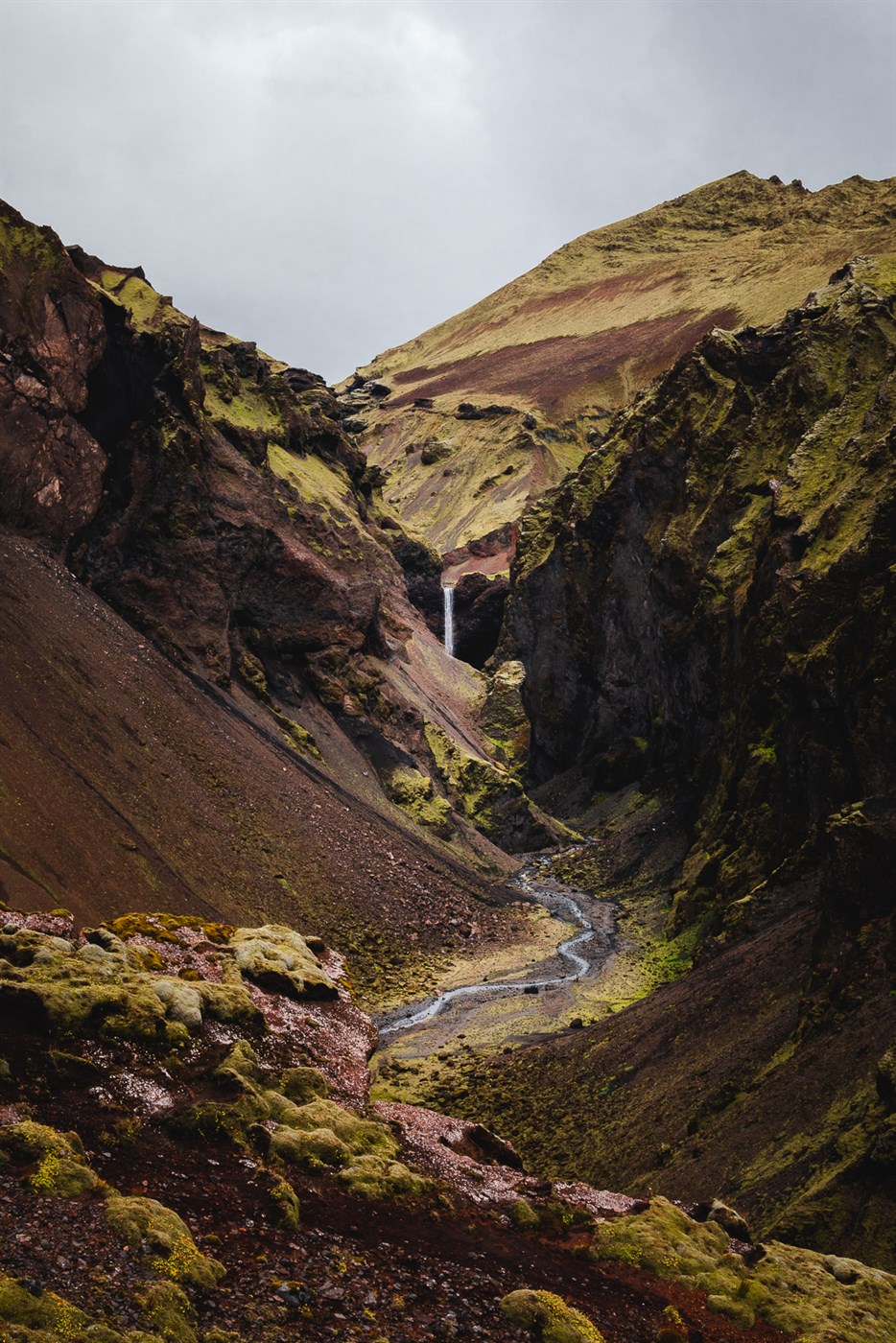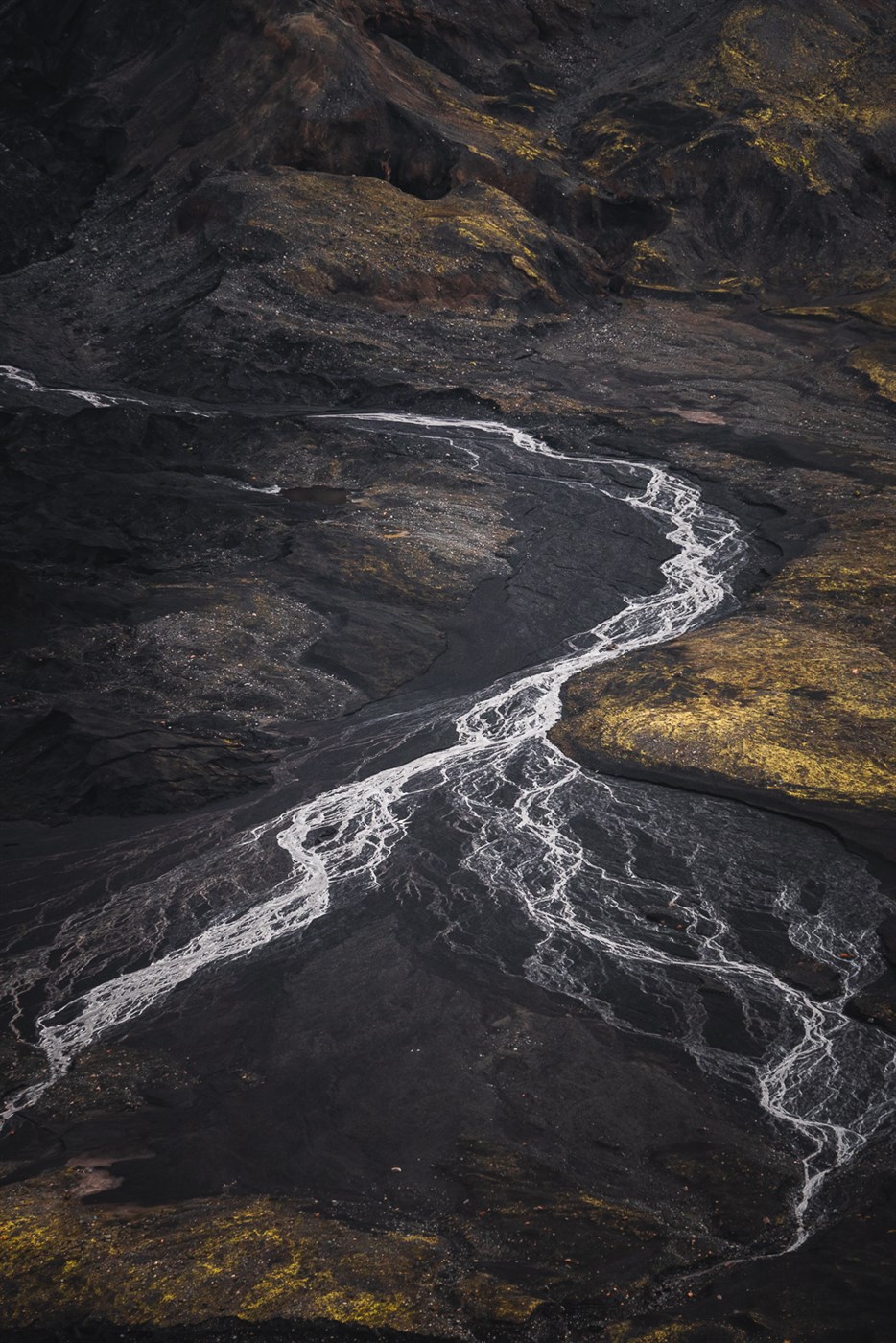 Day 6 – Skaftafell National Park and Jökulsárlón
Like many other days in Iceland, we suggest you start the day early, and head out to Fjarðarárgljúfur, a very deep and narrow canyon that was formed at the end of the last Ice Age, and made famous in a Justin Bieber music video.
Next head out to Skaftafell Visitor Centre in Vatnajökull National Park, to head out to Svartifoss, the next waterfall on the itinerary. Svartifoss with it's basalt columns was in fact the inspiration for the the famous Hallgrímskirkja church in Reykjavík. The park has numerous hiking trails ranging from 3,7 km to 29,8 km from easy to difficult, to go to Svartifoss take trail nr. 2.
Then le'ts visit Jökulsárlón Glacier Lagoon and diamond beach. If you are lucky you will catch a glimpse of seals swimming amongst the icebergs. Across the street from Jökulsárlón is the diamond beach – just follow the iceberg chunks as they float out to sea. The contrast between the icebergs and black sandy beach is truly beautiful.
Today's campsite is Haukafell Campground, which is smaller and more private than other nearby campgrounds. The campground is maintained by the local forestry group, and offers restrooms, a camping sink and no showers.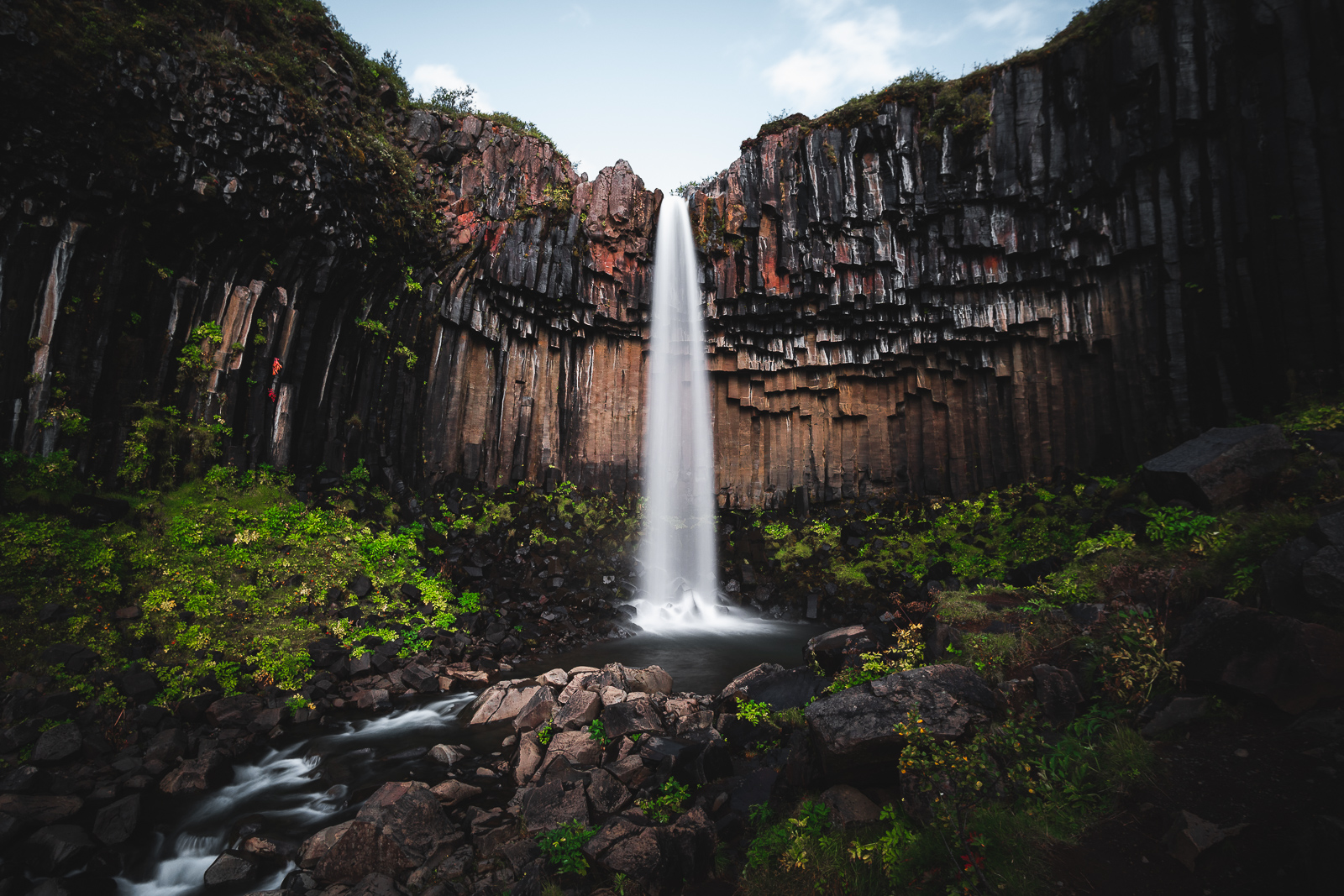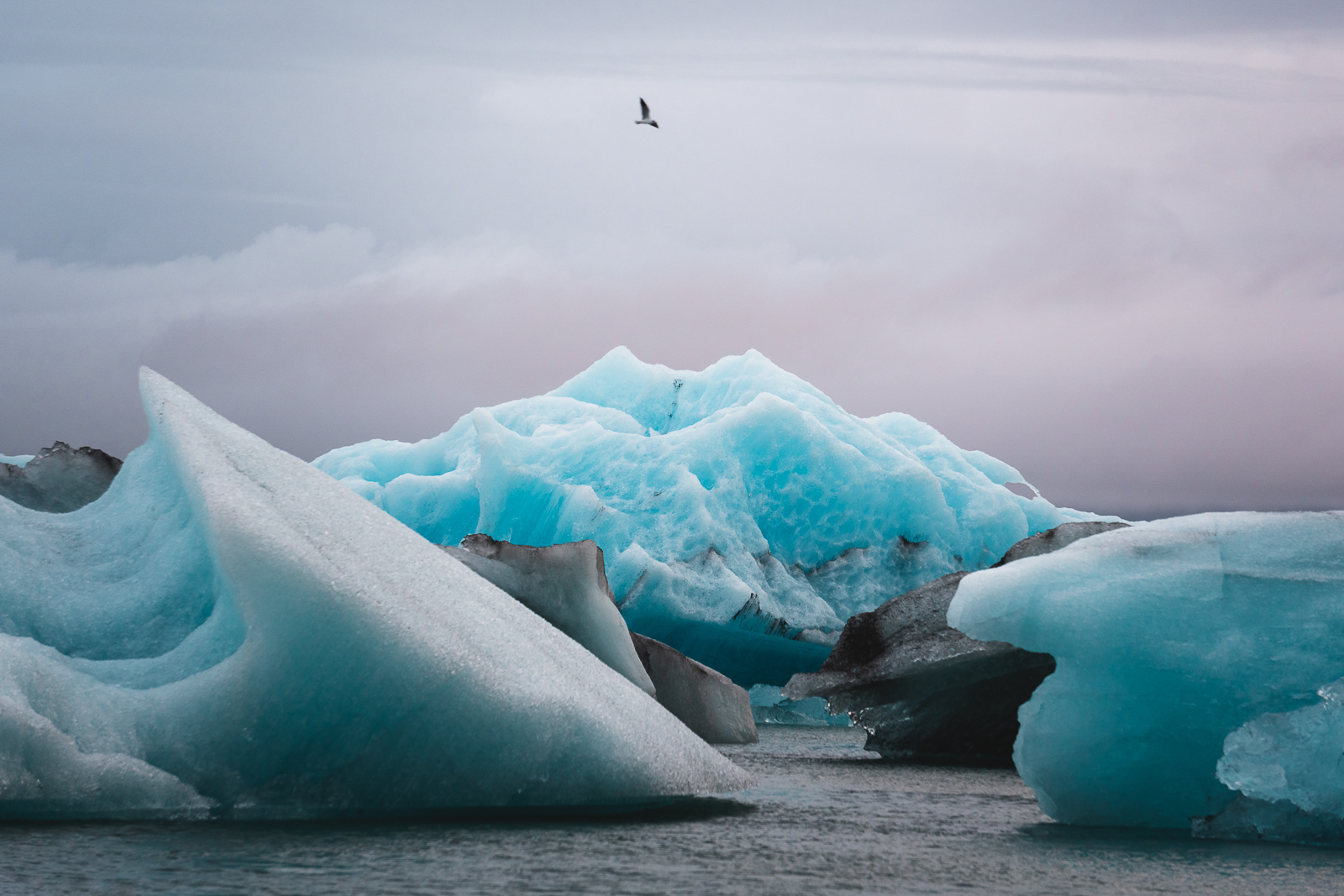 Day 7 – Amazing mountains and hot tubs
We highly recommend to start the day at Stokksnes/Vestrahorn, a viewpoint located on a private land renowned for it's amazing mountain views especially spectacular at sunrise!
After catching some nice photos at Stokksnes it is time for a morning dip at Djúpavogskörin, a nice geothermal hot tub just south of town of Djúpivogur. After the dip we are off to see some more waterfalls, Fagradalsfoss and Hengifoss. From Hengifoss head through the mountain pass to Seyðisfjörður, and enjoy on the way some breathtaking views.
If you are driving a 4x4 camper in summer you can take the road leading up to the snow-barracades on the mountain Bjólfur, for some amazing views over the town of Seyðisfjörður.
Seyðisfjörður Campground is todays selected camping site, and is located downtown Seyðisfjörður. The camping facilities offer restrooms, showers, indoor kitchen area, outdoor camping sink and on site car washing facilities.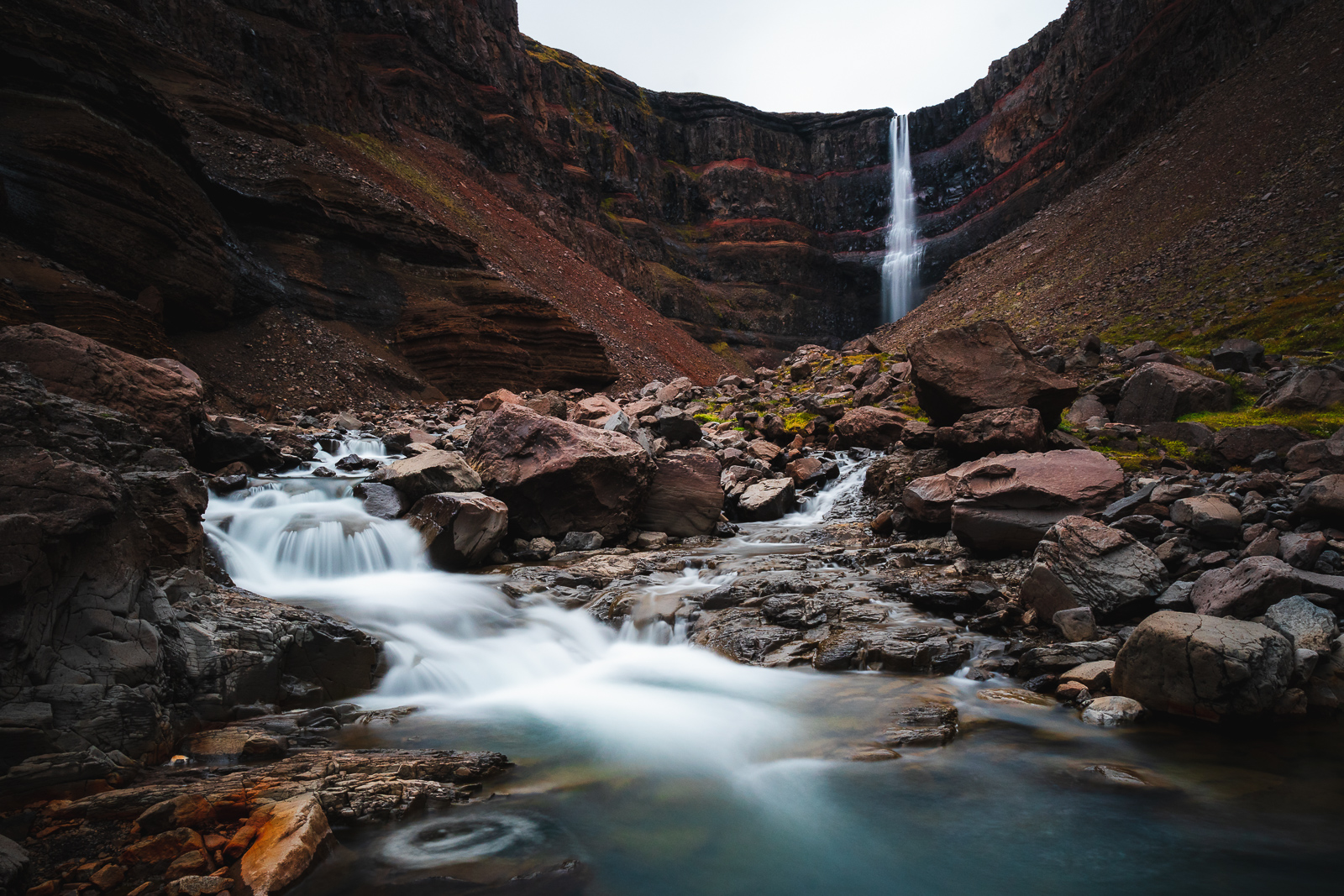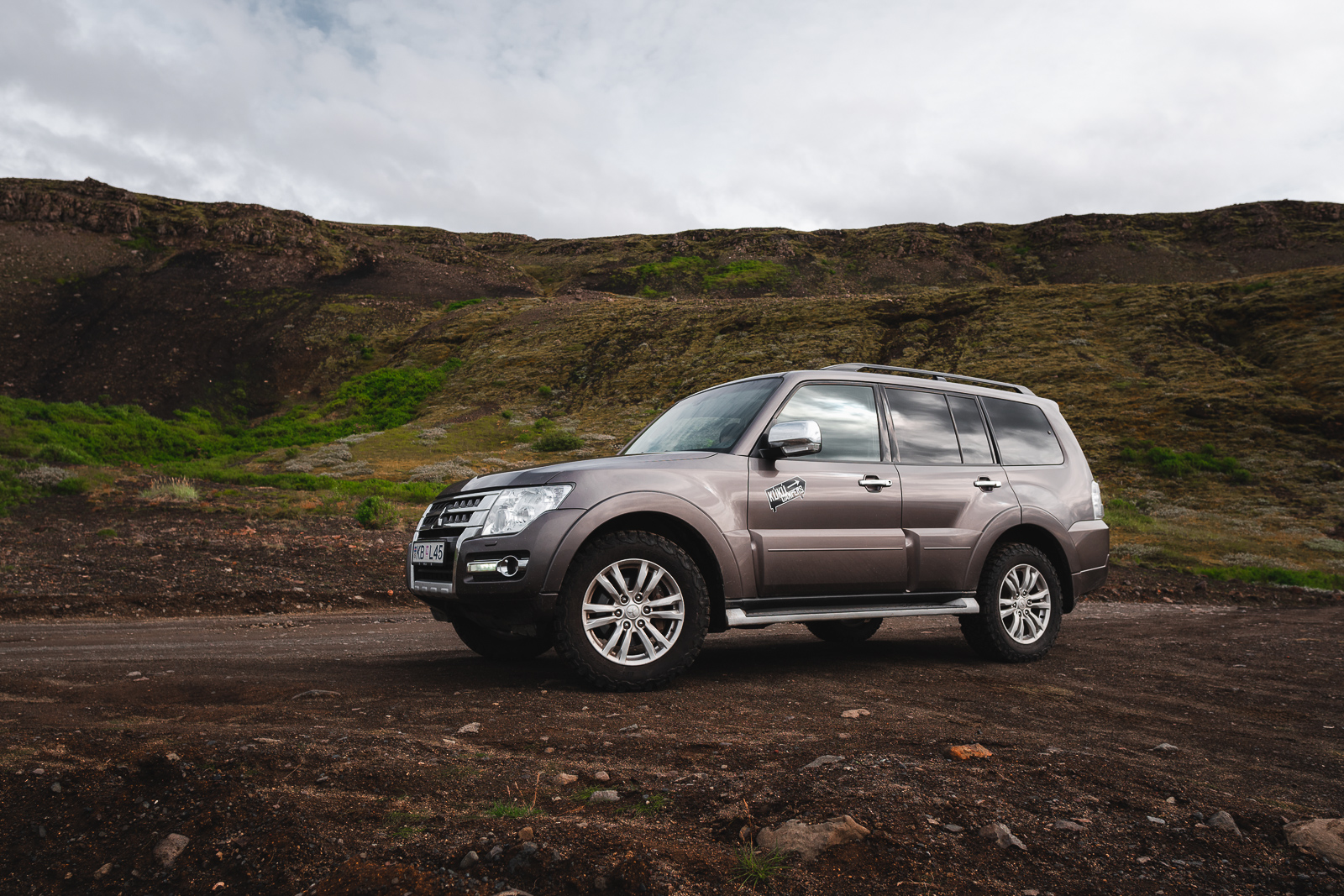 Day 8 – Seyðisfjörður and Stórurð hike
As the campsite is smack in the middle of Seyðisfjörður, you either got some time last night stroll around this artsy harbour town or you can start the day with the main attractions. The town has some very popular spots for photos, like the the rainbow road in front of the town church and check out Tvísöngur sound sculpture. At first glance the sound sculpture "Singing Concrete" looks like a bunker cluster, but the five domes represent the Icelandic five tone harmony tradition. Each dome has its own resonance that corresponds to a tone in the five tone harmony and works as a natural amplifier to that tone.
Now head out of Seyðisfjörður for Stórurð ("The Giant Boulders") hike. There are a few parking areas from which you can embark on the hike to Stórurð. We recommend the parking area that has the Stórurð information booth and restrooms (see map). We recommend grabbing a map from the information booth, and take plenty of food, water and layers – as you can easily spend 6 hours or more on the hike. The scenery is truly amazing, milky blue glacial lake with humongous boulders.
After a long day of hiking, heading to Borgarfjörður eystra Campground, a short drive from Stórurð tailhead is beyond convenient for weary campers. They offer restrooms, showers, washing machine, dining room with tables and benches and cooking facilities.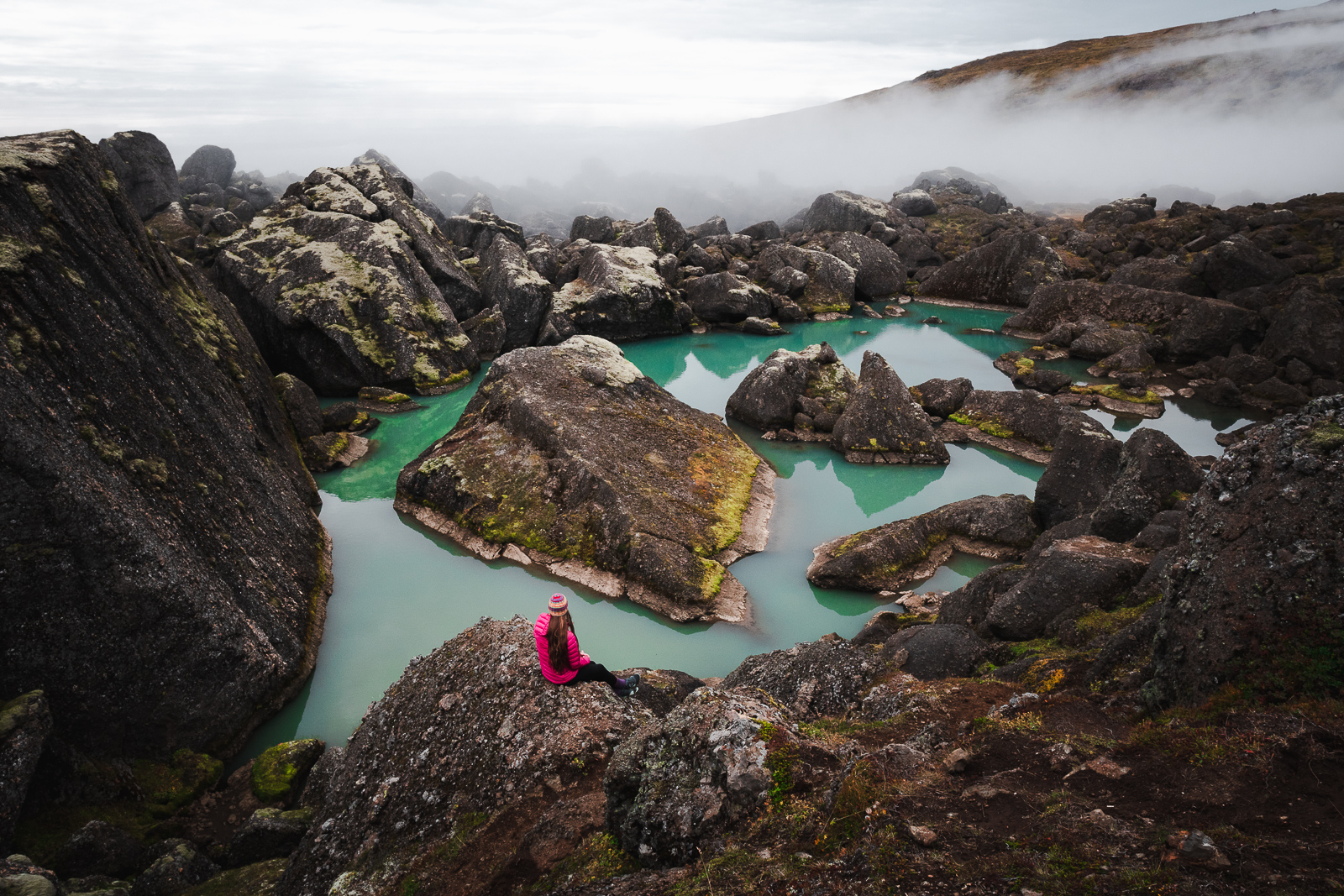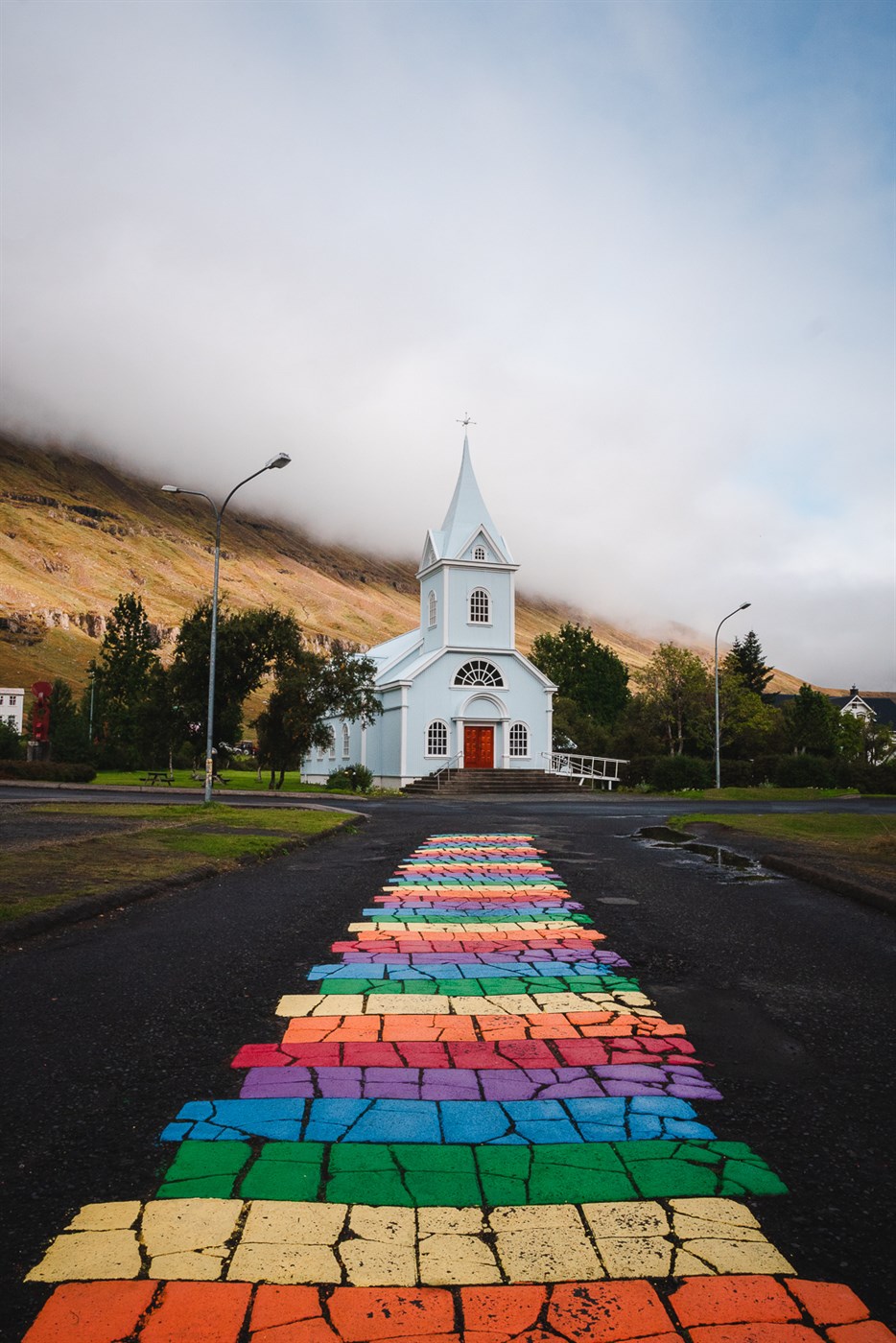 Day 9 – Krafla and lake Mývatn
From Borgarfjörður eystra Campground is a 3 hour drive to the first waterfall stop of the day, Dettifoss, the most powerful waterfall in Europe. From Dettifoss you can walk a 20 minute walk upstream to Selfoss waterfall. The third and final waterfall stop of the day is Hafragilsfoss is a 2 km drive from Dettifoss.
Next destination is Krafla area, which is a 10 km wide caldera with a 90 km fissure zone. The highlights of that area are Leirhnjúkur lava field, and Víti crater which has a green lake in the middle. Next stop close to Krafla is Námafjall geothermal area, where you can look at steaming fumaroles and boiling colorful mud pots.
Final stop of the day is Mývatn Nature Baths for another hot spring/thermal bath experience, comparable to the famous Blue lagoon.
Campsite for the night is Mývatn / Bjarg Campground, just a few minute drive from Mývatn Nature Baths and a popular campground with grassy fields situated on the shores of lake Mývatn. The facilities offer restrooms, showers, cooking facilities, laundry service, bike rental and a souvenir shop.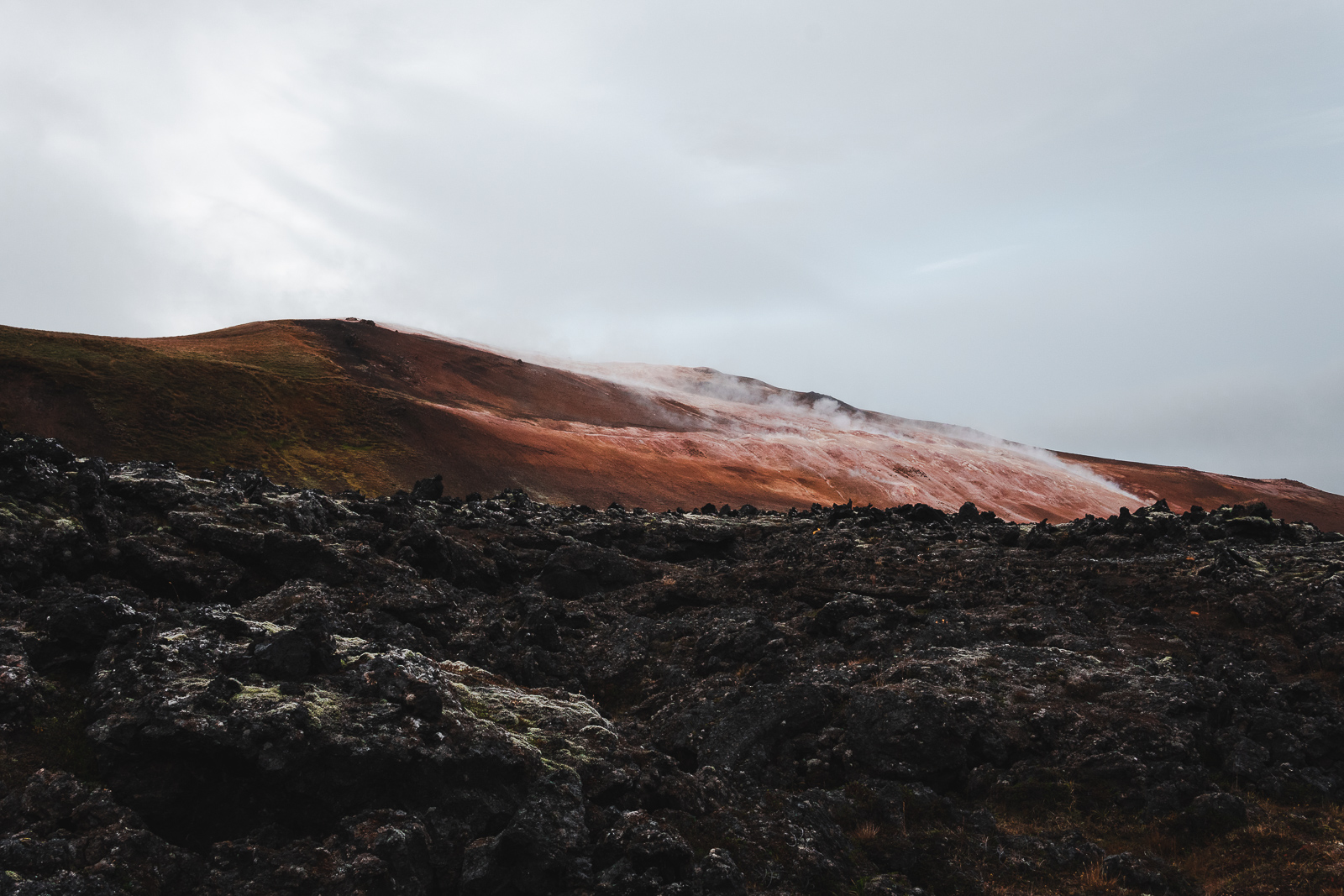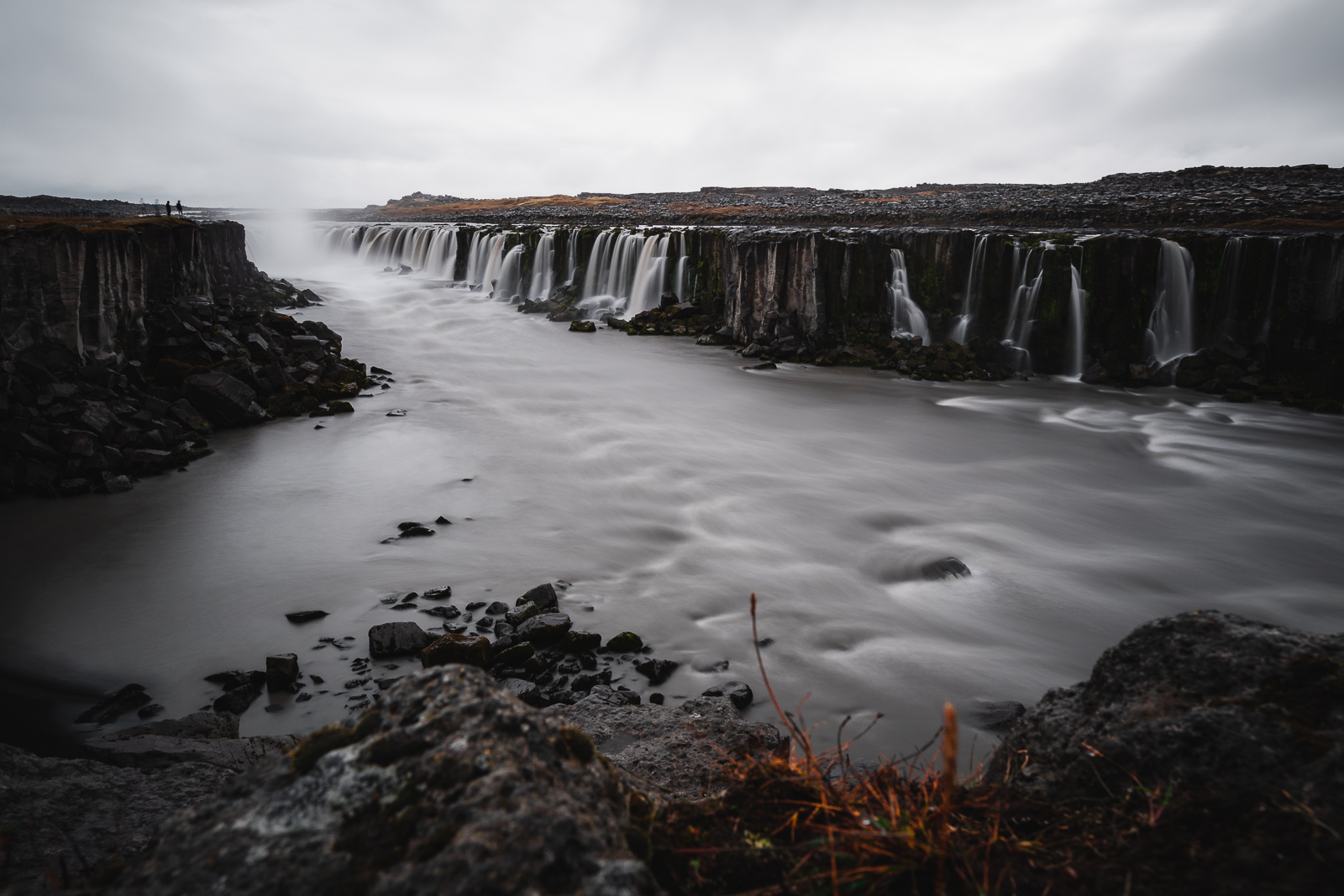 Day 10 – Akureyri and Goðafoss
We recommend to start the day early to get ahead of the "crowd" as we are in a popular tourist area, the first stop being Grjótagjá cave. A picturesque and peaceful cave containing thermal water (which unfortunately is no longer safe to bathe in). Next destination is Dimmuborgir ("Dark cities") a large lava field with unique rock formations and volcanic caves. We recommend to walk the 2,4 km loop trail called Church Circle trail, as this path will wind past the most famous rock formation: Kirkja or church. 
Goðafoss waterfall is next on our agenda and located right on the ring road so it is impossible to miss. After Goðafoss, or the waterfall of the Gods we head for Akureyri, the second largest urban area in Iceland. You can easily spend the rest of the day visiting Akureyri, visit the church of Akureyri, take a stroll around Lystigarðurinn which has thousands of different plants and grab the famous Brynja ice cream.
The chosen campsite of the night is Hofsós Campground because of the proximity to the award-winning Hofsós community pool. The campground is tranquil with a large grassy field and views of nearby mountain. The campsite offers restrooms, a shower, and a large outdoor camping sink.
If you would prefer to stay longer in Akureyri, and soak up some more time in town, or treat yourself with a dinner in town as Akureyri has many of Iceland most renowned restaurants. We can recoment the Hamrar Kjarnaskógur Campground just outside Akureyri.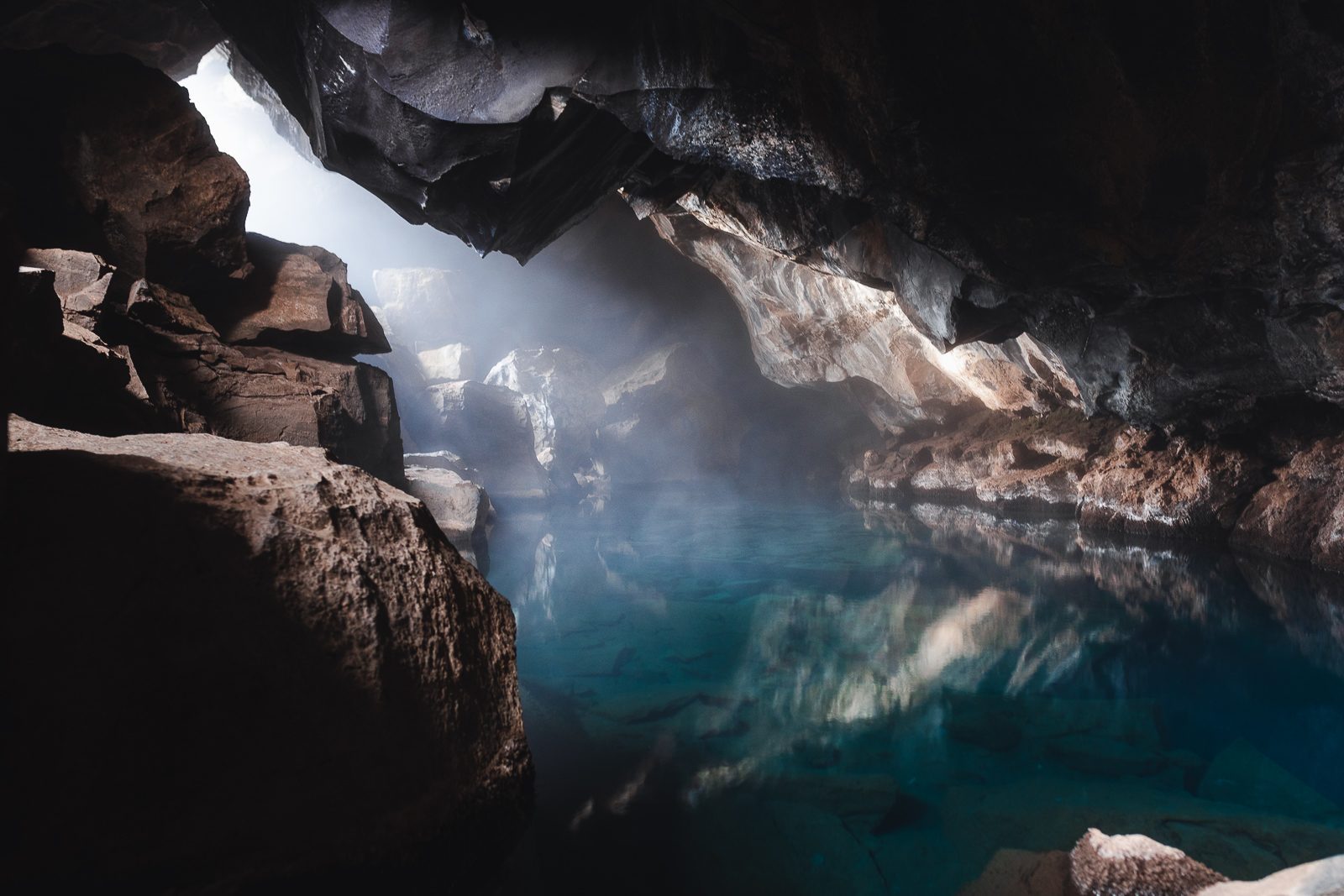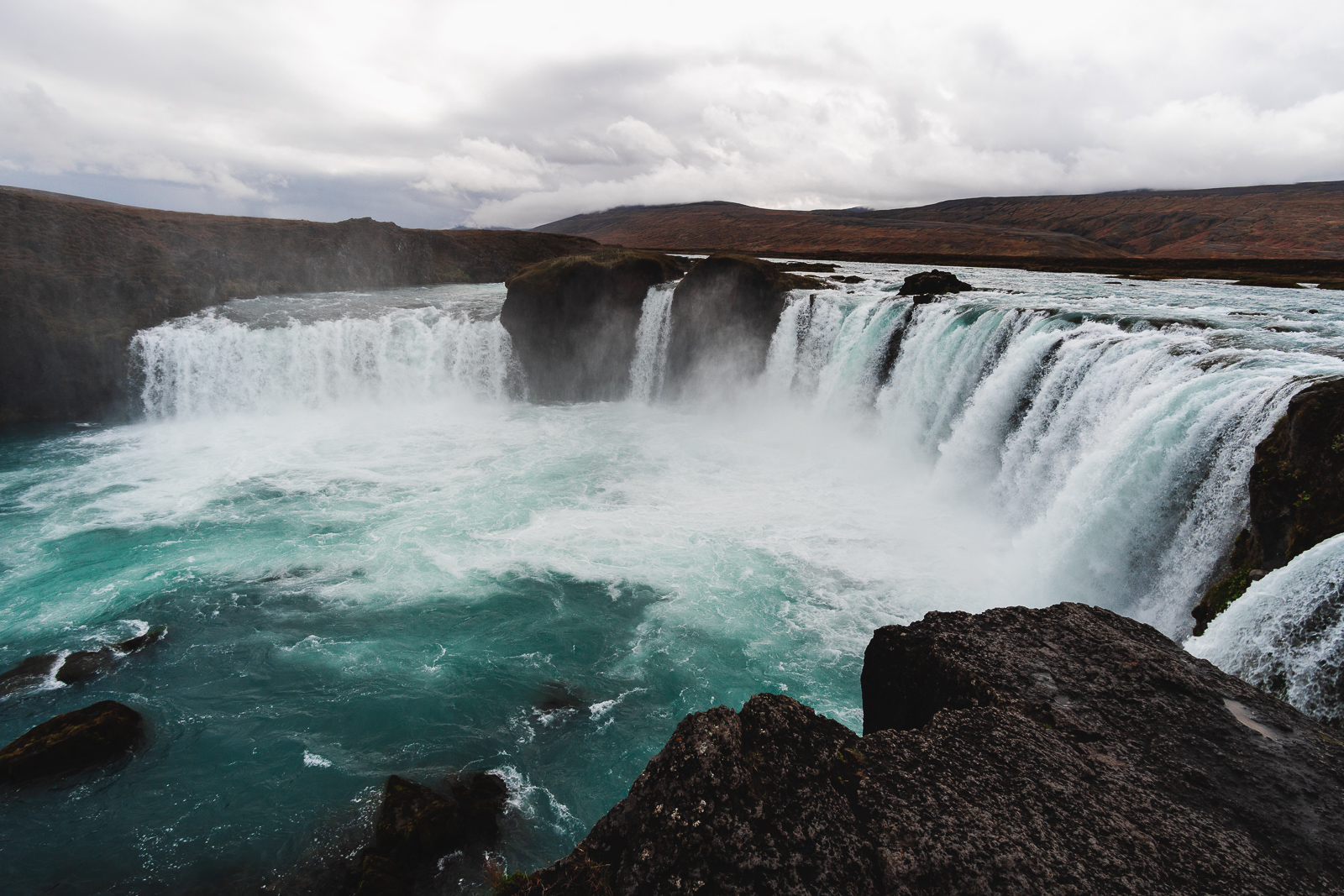 Day 11 – Taking a dip in Hofsós and getting a taste of Iceland
Let's start the day with another dip, this time let's dip our toes into Hofsós swimming pool, famous for it's infinity pool and ocean views. After the dip it is time to head out to Vatnsnes peninsula to Hvítserkur, a sea stack located in the northwest of the peninsula. You can either view it from above, a short walk from the camper or walk down to the beach and get more up close and personal.
Now it is time for a culinary stop, Geitafell Restaurant which is renowned for fresh Icelandic seafood, after which you can again get on the road to get desert. In the form of icecream at Erpsstaðir creamery – Icelanders are never too full for icecream !
Before heading to Kirkjufell the final stop of the day we make a short stop at Berserkjahraun, an amazingly pretty lava field then Kirkjufell, probably the most photographed mountain in Iceland. It is just amazingly beautiful at sunset, but if you want to get a good spot for photographs, we recommend you arrive early!
The campsite for the night is at Ólafsvík Campground, they offer restrooms, showers and have several good walking paths in the area.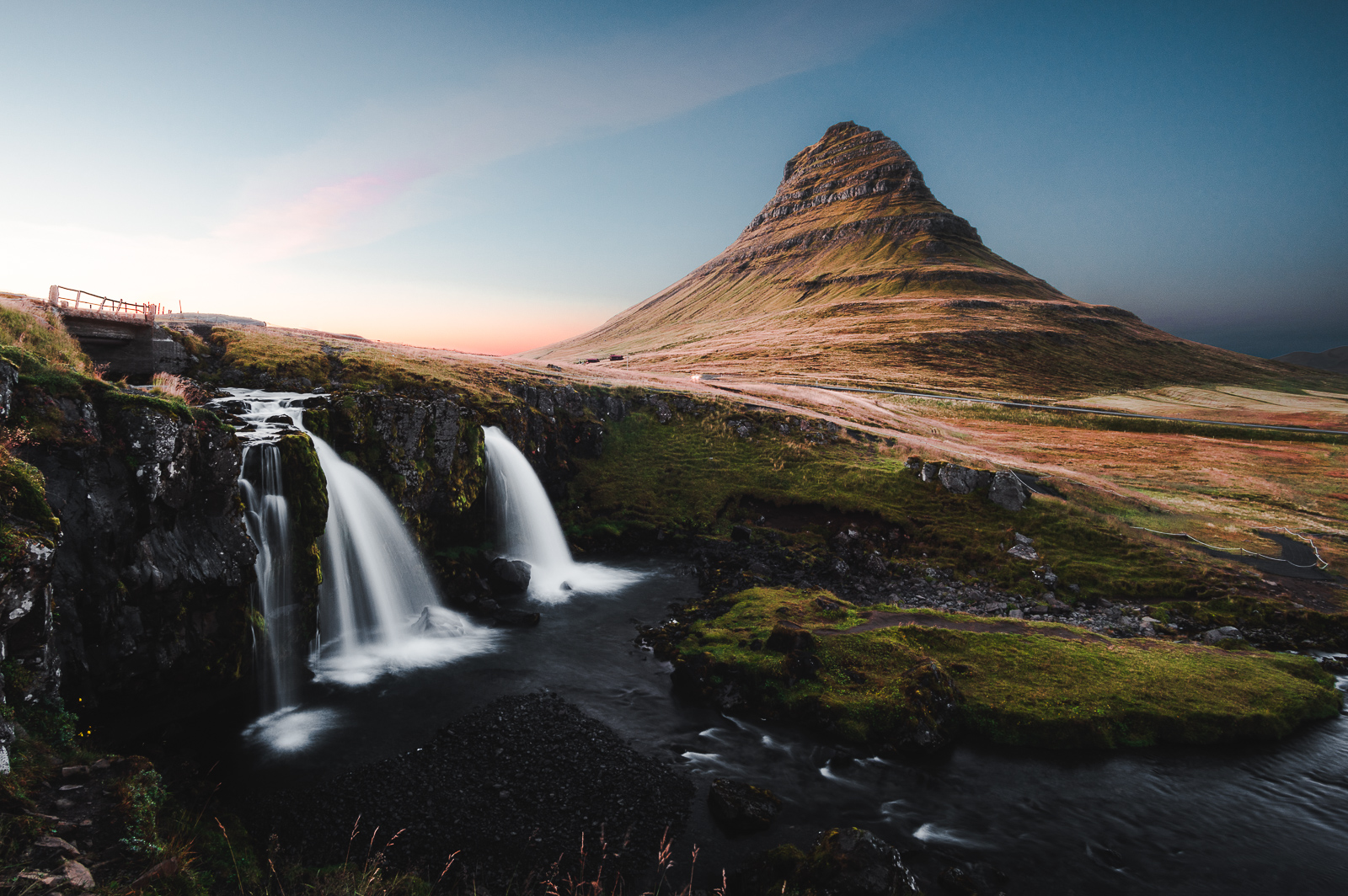 Day 12 – Snæfellsnes peninsula
Snæfellsnes has so much to offer it could easily be a three-day itinerary, but to grab the highlights of the beaches and the beautiful lighthouses the peninsula has to offer head for Skarðsvík beach, which is a bit different from the typical Icelandic black sandy beach – you will see what we mean. Svörtuloft lighthouse, Öndverðarnesviti lighthouse, Saxhólar crater, Djúpalónssandur beach, Malarrif lighthouse, Lóndrangar cliffs, Arnarstapi village and Hellnar viewpoint where you can pause to take in the coastal view. Other stops on the way is the picturesque black church; Búðakirkja. On your way to the final stop of the day, you can stop to Ytri-Tunga, the best spot in the country to watc seals. To finish the day, we suggest you drive to the hot pot stop at Landbrotalaug. 
Then it is time to head to the campsite of the day: Akranes Campground, and we recommend to get a spot in the smaller, more private area next to the water. The campground offers restrooms and showers.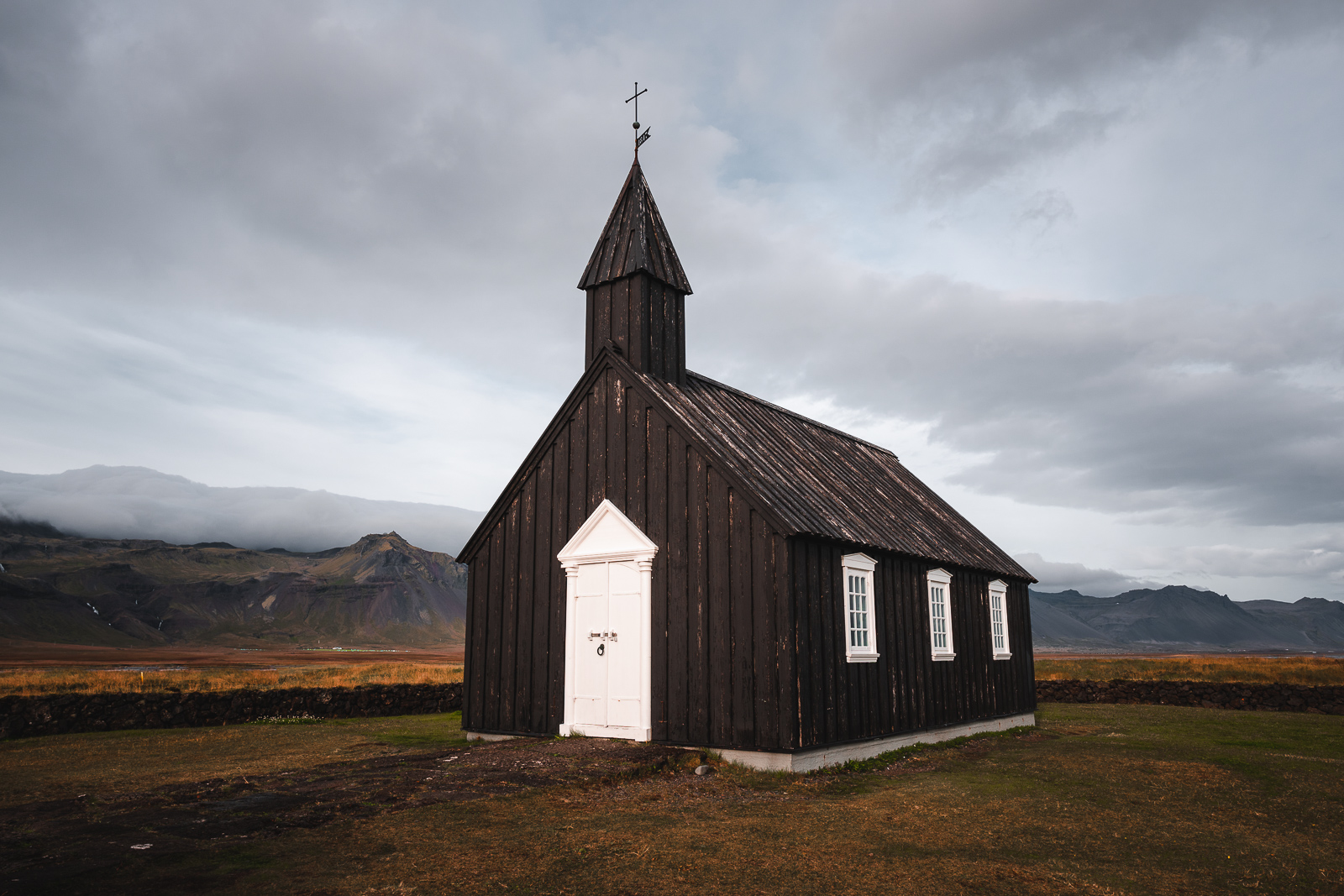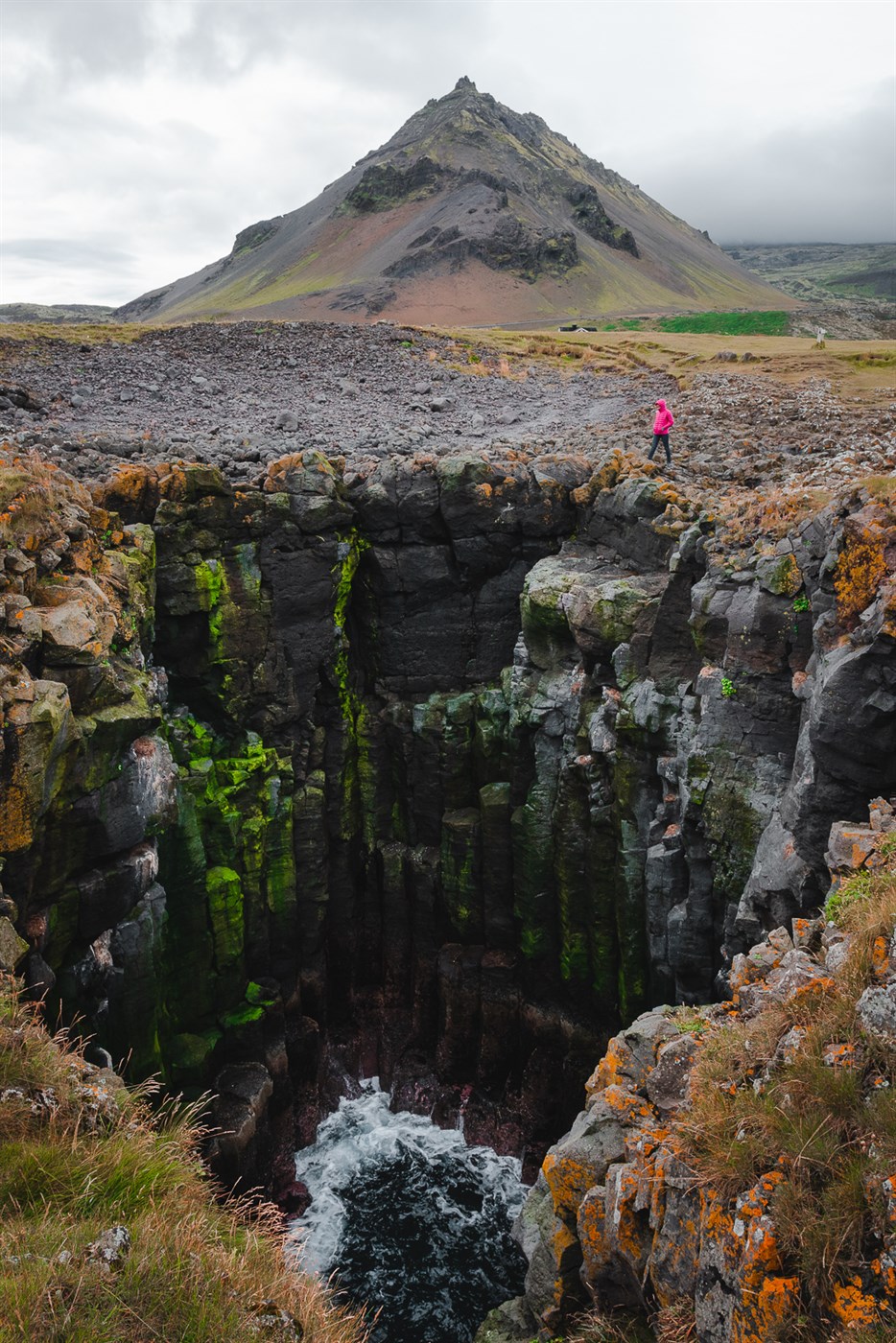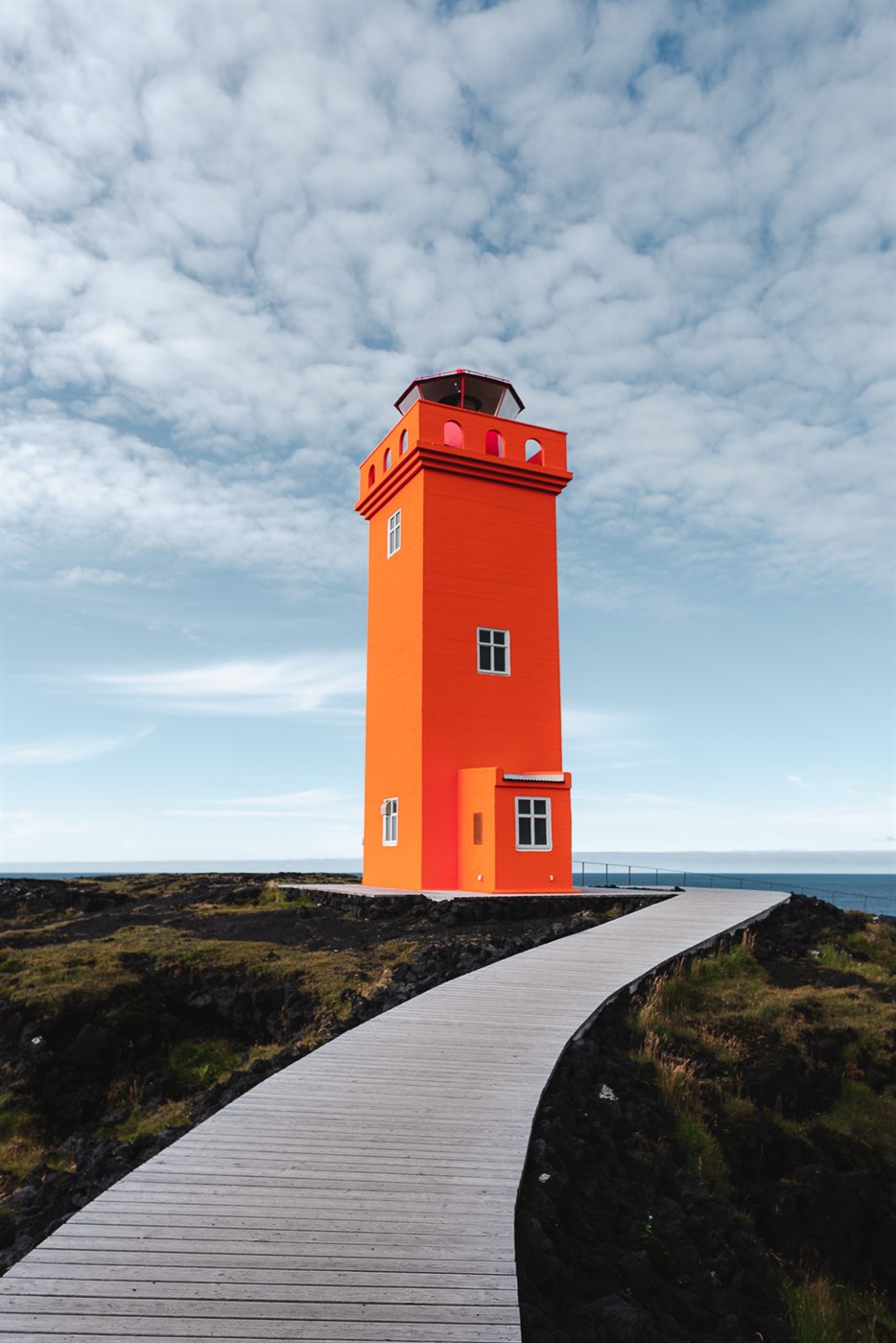 Day 13 – Glymur vs. hiking in Kerlingarfjöll
The original plan for this day was to head out to Glymur waterfall, the second highest waterfall in Iceland. The waterfall is located at the bottom of Hvalfjörður fjord, and the hike takes about 3,5 hours. And is the south trail recommended as you have a better view of the waterfall. For the hike, proper shoes are needed, and be prepared to wade the river.
But what is the fun in travelling if you can't be spontaneous ? Which we did this morning, when we decided to head inland to Kerlingarfjöll in the highlands and hike in Hveradalir. To get there you need a 4x4 camper, and if you plan this hike in advance, you could move Kerlingafjöll forward to day 2, after Gullfoss, as Kerlingarfjöll are are about a 2 hours drive inland from Gullfoss. Kerlingarfjöll is a stunning mountain range that is both full of color and geothermal activity. In Hveradalir (valley of hot springs) you will be in awe, there are geothermal rivers and mud pots below snow-capped mountains.
If you don't have 4x4, you can head to Skorhagafoss waterfall, a small but very nice and peaceful place to sit down and enjoy a lunch hearing the sound of the waters falling down.
If you prefer to plan a more thrilling activity, you can head back to Thingvellir and dive in between the tectonic plates at Silfra, especially since the snorkeling company offering tours is one of our Kuku friends ! Find out more about the discounts right here.
The options for camping are Laugarvatni, which is close to Laugarvatn Fontana (in case you want to have a relaxing time behore hitting the road again), but you can also take a step ahead on tomorrow's activities by heading to Faxi's campground. Or head back to Skjól Campground where we stayed the first night!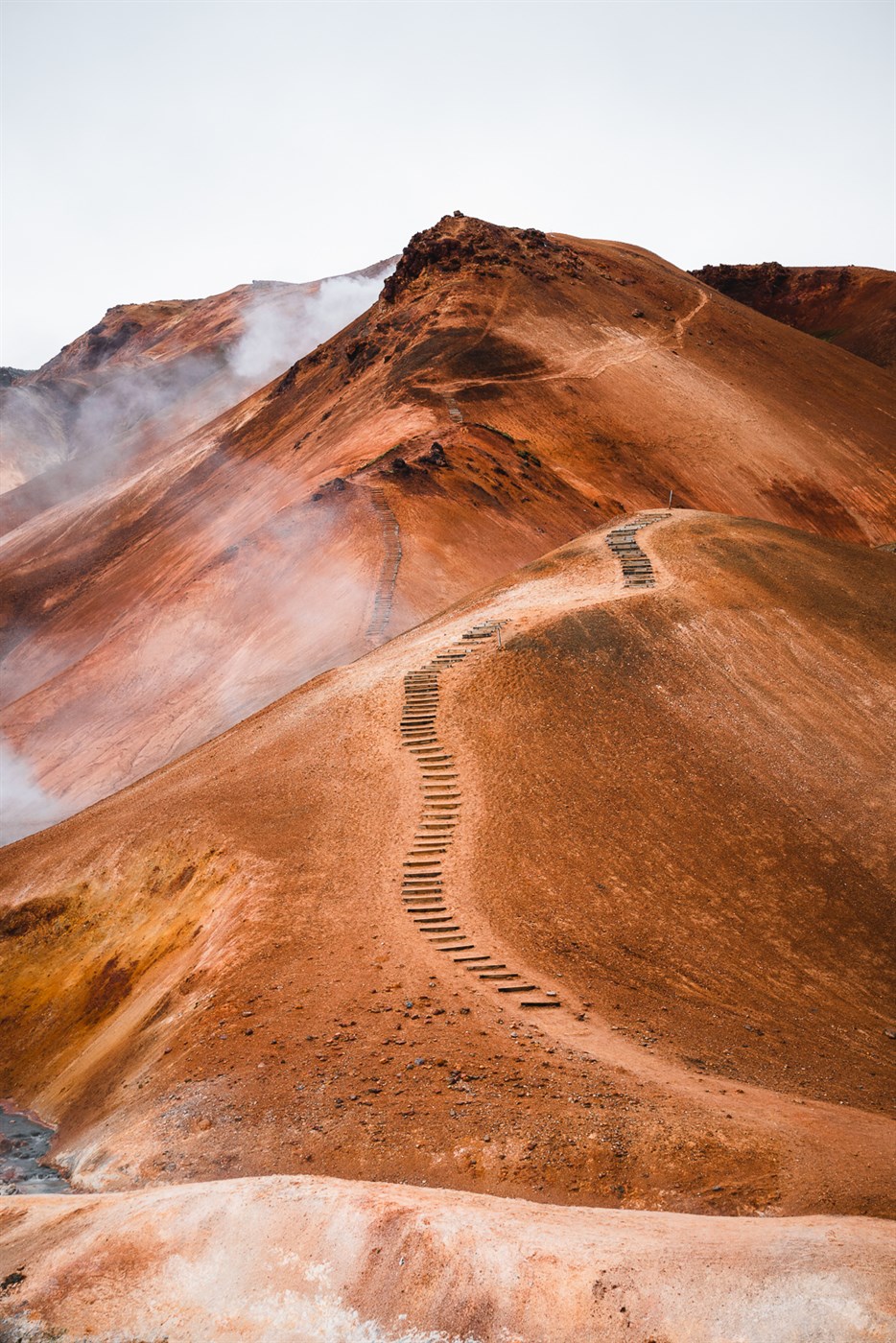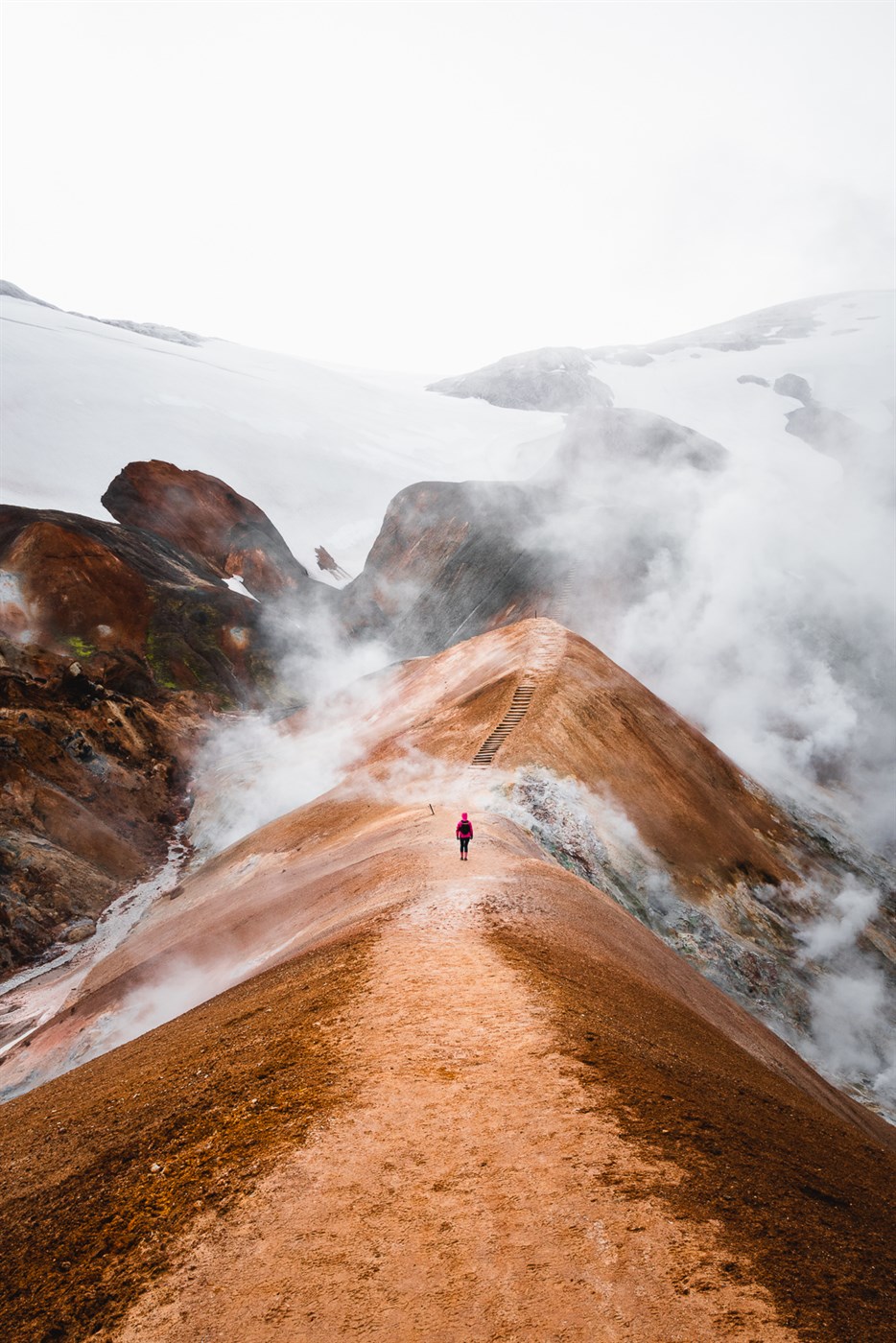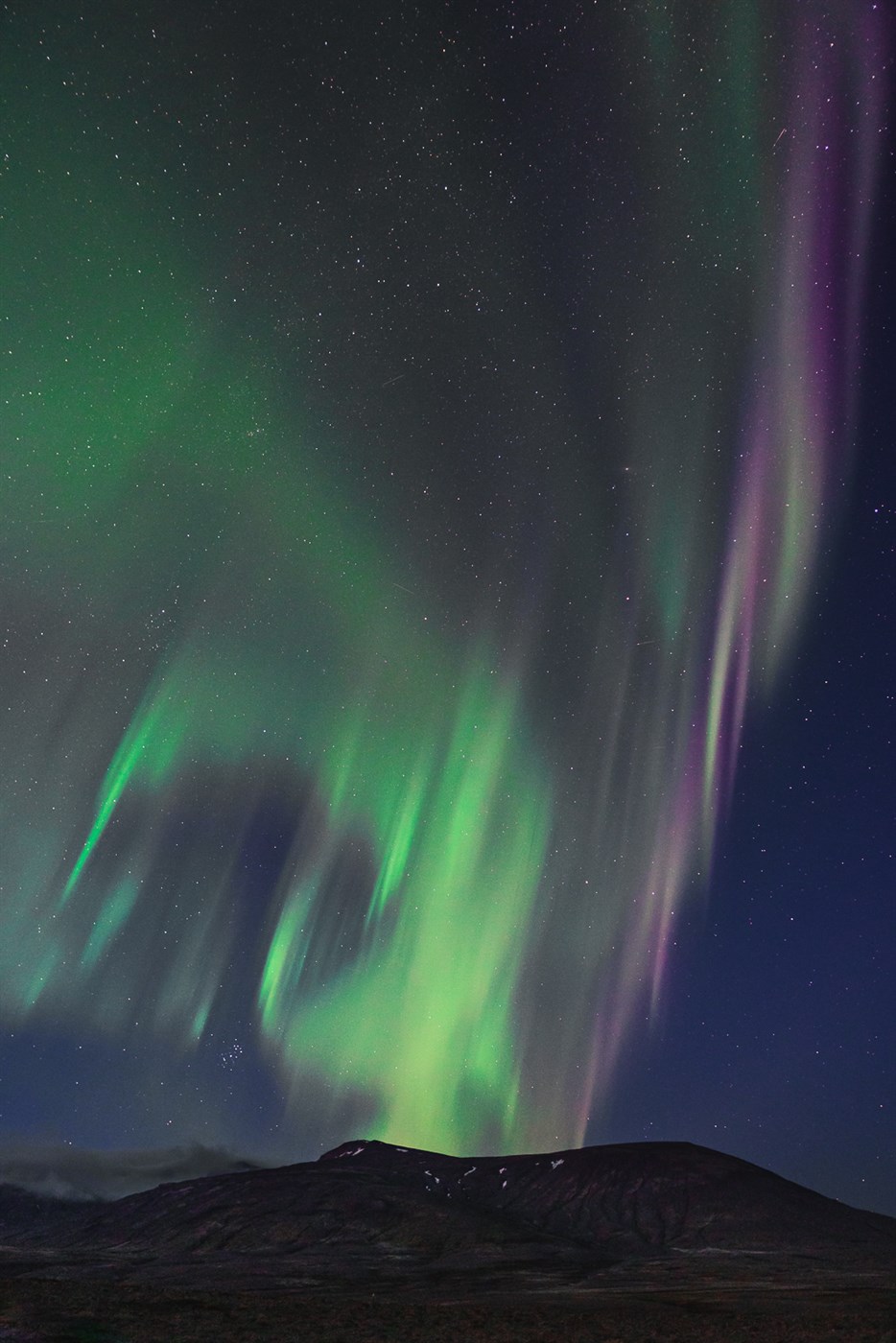 Day 14 – Reykjavík and the Blue Lagoon
Now it is time to head to Reykjavík, on the way we take a one quick waterfall stop at Faxi waterfall. Reykjavik has lot to offer, a few of the cities highlights are Hallgrímskirkja, Sólfarið (Sun Voyager sculpture), Harpa concert hall, Laugavegur the main shopping street as well as there are countless museums in town, ranging from art museums to a phallogical museum.
A perfect way to end your two week trip in Iceland is the Blue Lagoon, pre-booking is mandatory, and enjoy your evening soak and hit the saunas and relax on your last night in Iceland.
The final night spot is Grindavík Campground, which offers restrooms, showers and has a large indoor kitchen. It is super close to our Kuku office, which is perfect for you to return your van on the next day, don't forget to book our free shuttle to the airport to have a relaxed drop-off and head back home with your head full of unforgettable memories 💙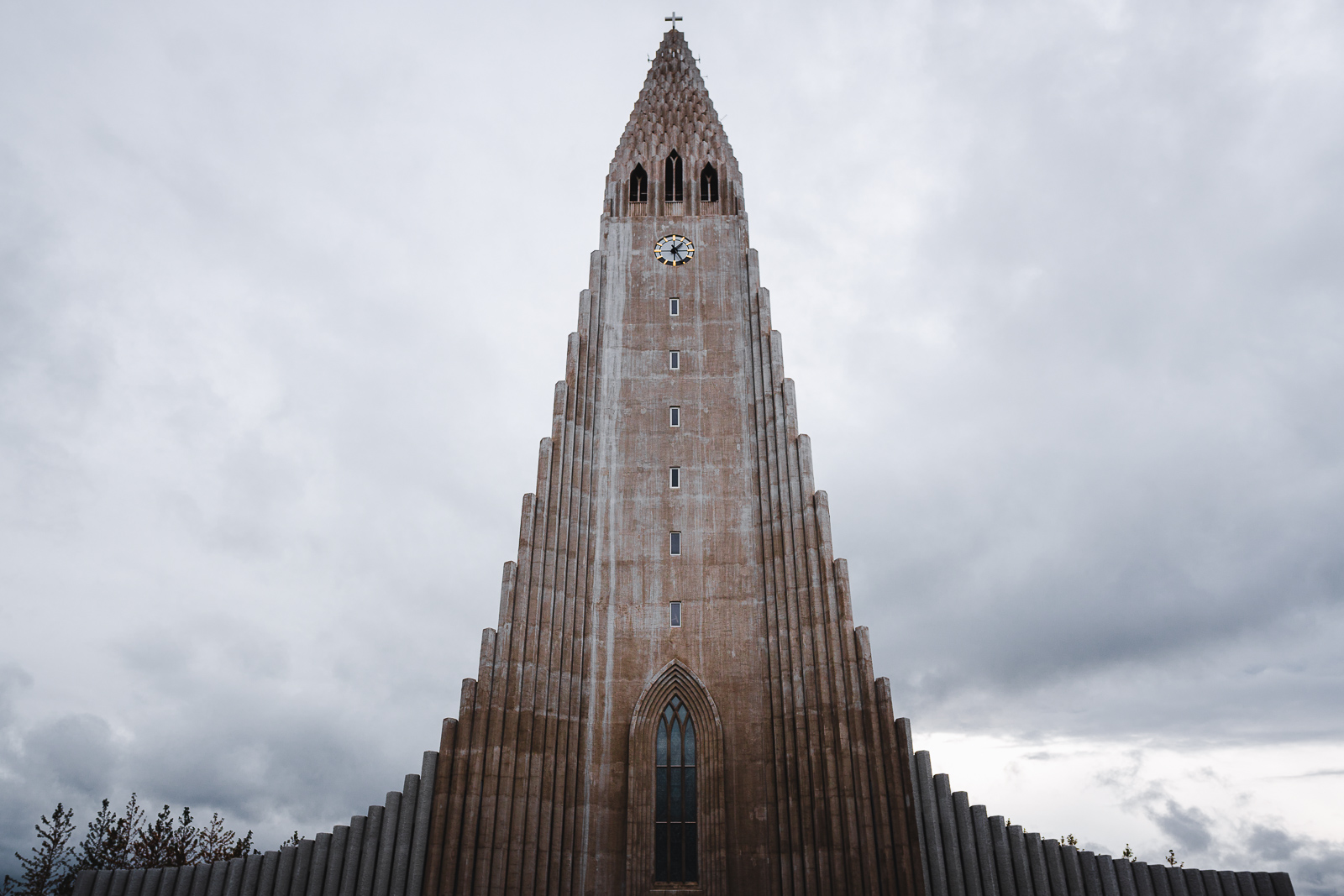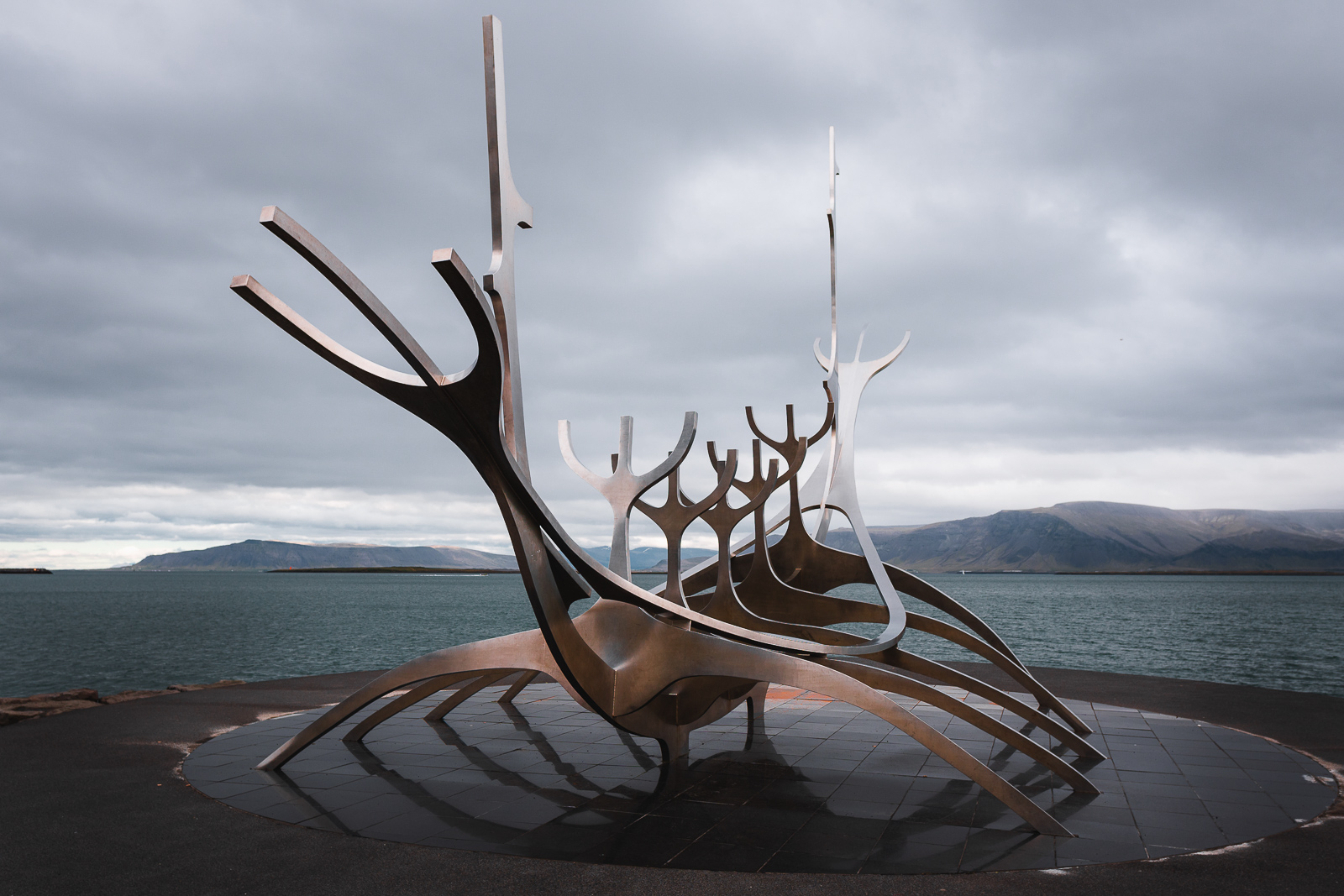 Thirsty for more?
For a more detailed day to day plan, including driving hours, hiking time, tips, tricks, fun facts about travelling in Iceland and last but definitely not least more of Sara and Michael's AMAZING pictures from their trip - you can head over to their travel blog for their entire campervan trip: 14 days camper trip around Iceland.
It's your turn to hit the road with KúKú ! 

---
More interesting posts for you
---