Discover the secret Game of thrones locations in Iceland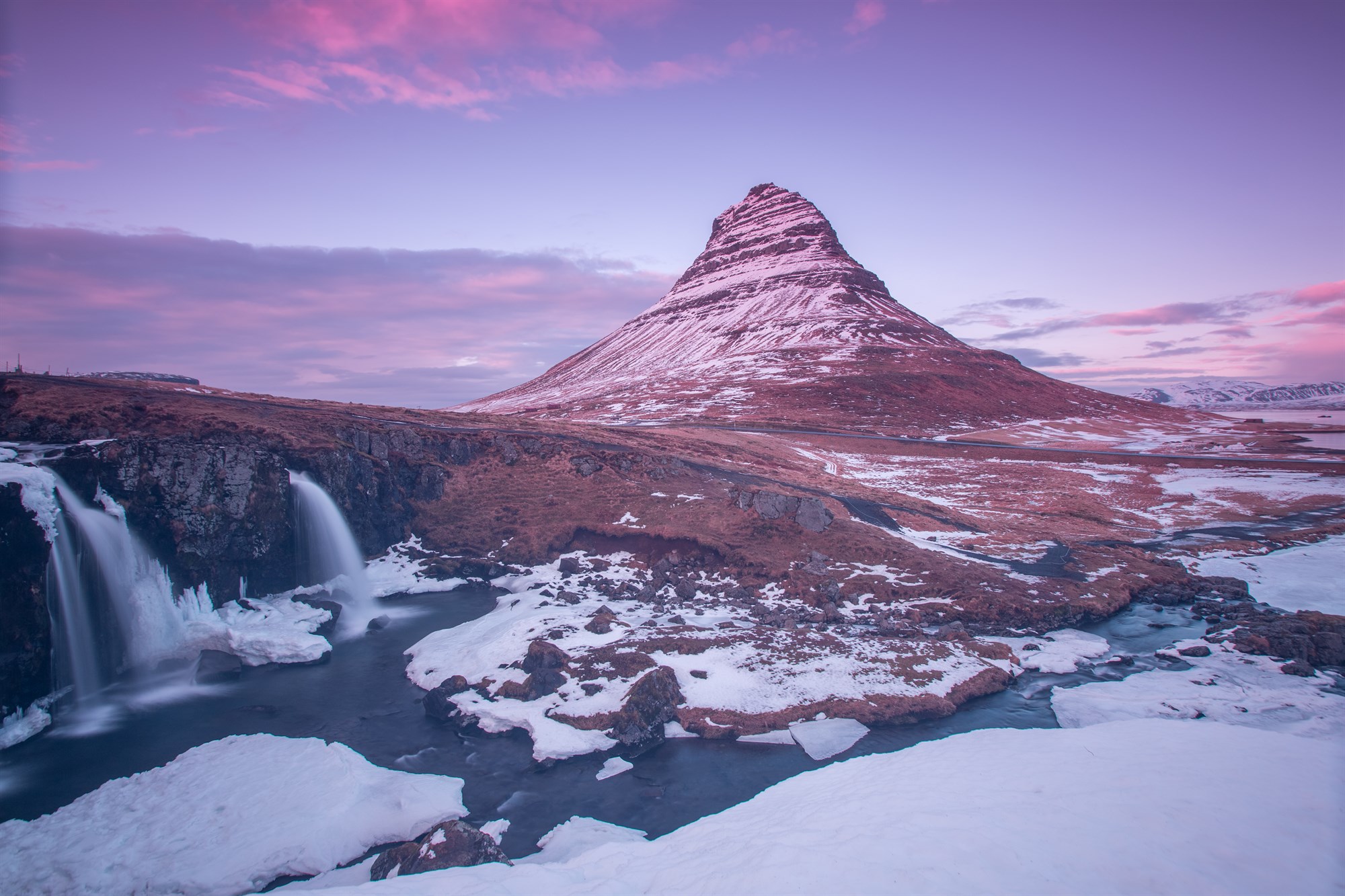 ---
Are you a fan of GOT like we are ? Then Iceland was made for you !
The love story between Iceland and Game of thrones started when producers were searching for the ideal location to represent the grating conditions of life Beyond the Wall, so what a better place than Iceland! The country's wintery landscape is the perfect setting for White-Walkers and war scenes. But it is not without danger to film in these conditions!
Can you imagine that while filming season 7 on the island, temperatures sometimes dropped down to -28°C? Much of the cast had inadequate thermal underwear.
Fun fact : Norwegian actor Kristofer Hivju, who plays Tormund Giantsbane, made sure that all of the cast members got merino wool underwear from Norwegian clothing company Devold.
---
Game of Thrones filming locations in Iceland
---
Where does Game of Thrones take place and how to get there with a campervan?
That is a good question! Don't worry, we will reveal all the secret Game of Thrones locations that have been filmed in Iceland! Here is the top 10 of them that you absolutely have to visit if you want to make the perfect Game of Thrones tour in Iceland with your camper van! Are you excited about it !?  Because we are!
---
#1 - Þórufoss - S4 E06
To see this amazing waterfall, all you need to do is to take a brief detour before reaching Þingvellir National Park in the Golden Circle route. It is one of the most accessible locations that Game of Thrones fans can visit.
In episode 6 of season 4, one of Daenerys Targaryen's dragons swooped down to enjoy a roasted goat. Quite an impressive scene! While you are visiting the place, be sure to not bring your goat with you. Who knows, maybe the dragons actually do exist!
It is surprising that Iceland was used to represent a scene that takes place in Essos which is a warm continent with a climate very different compared to the island. But Iceland's nature during summer easily suits such a scene due to the classically volcanic landscapes and the muted color of the moss.
---
You might also like...
---
#2 - Thingvellir National Park - S1 E05, S4 E05, S4 E08
Thingvellir National Park is a nature park in the municipality of Bláskógabyggð in southwestern Iceland, about 40 km northeast of Reykjavík. A lot of scenes have been filmed in this area so it is hard to know the exact locations of the scenes, but when you are walking through this area, you will surely have the feeling of being in GOT!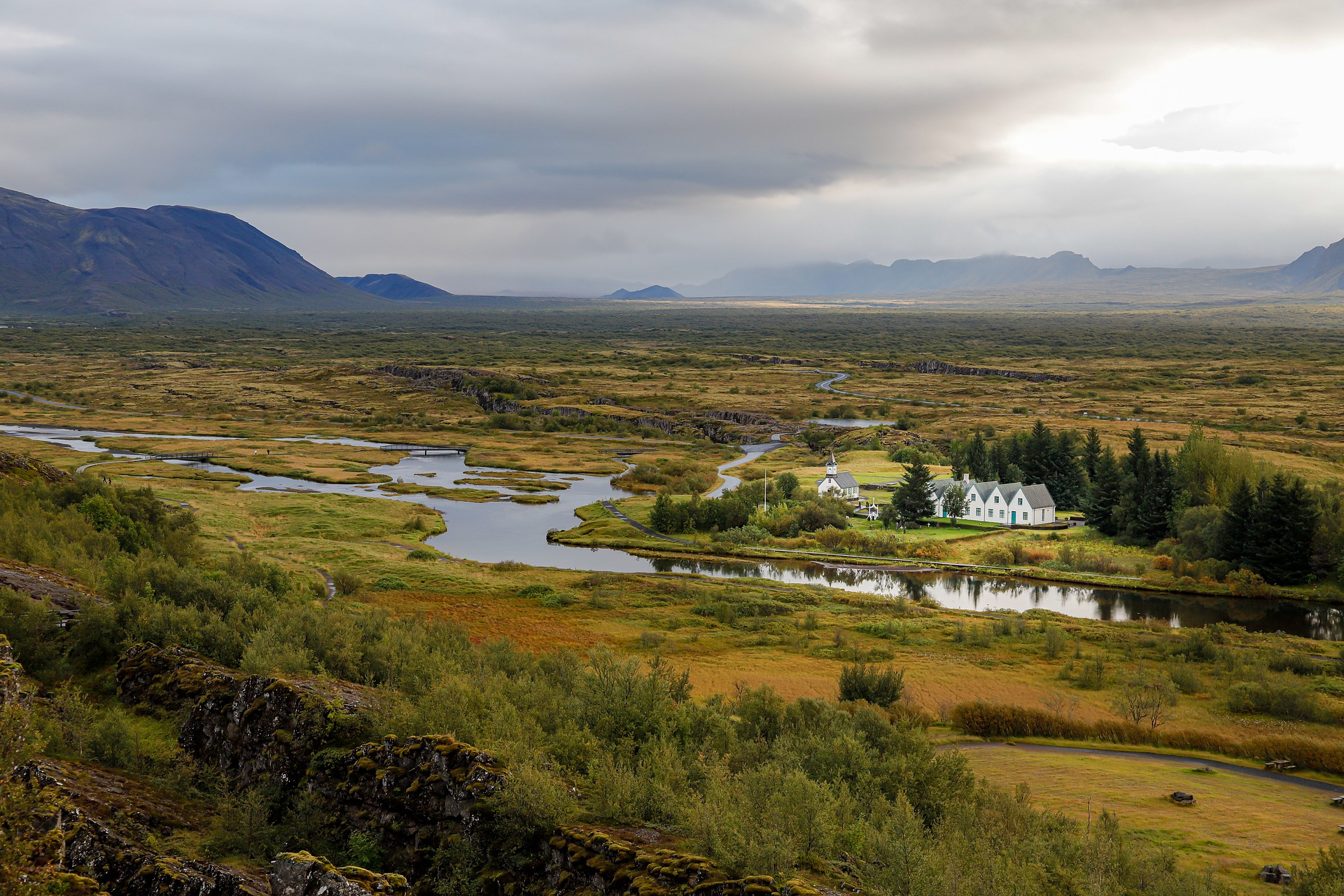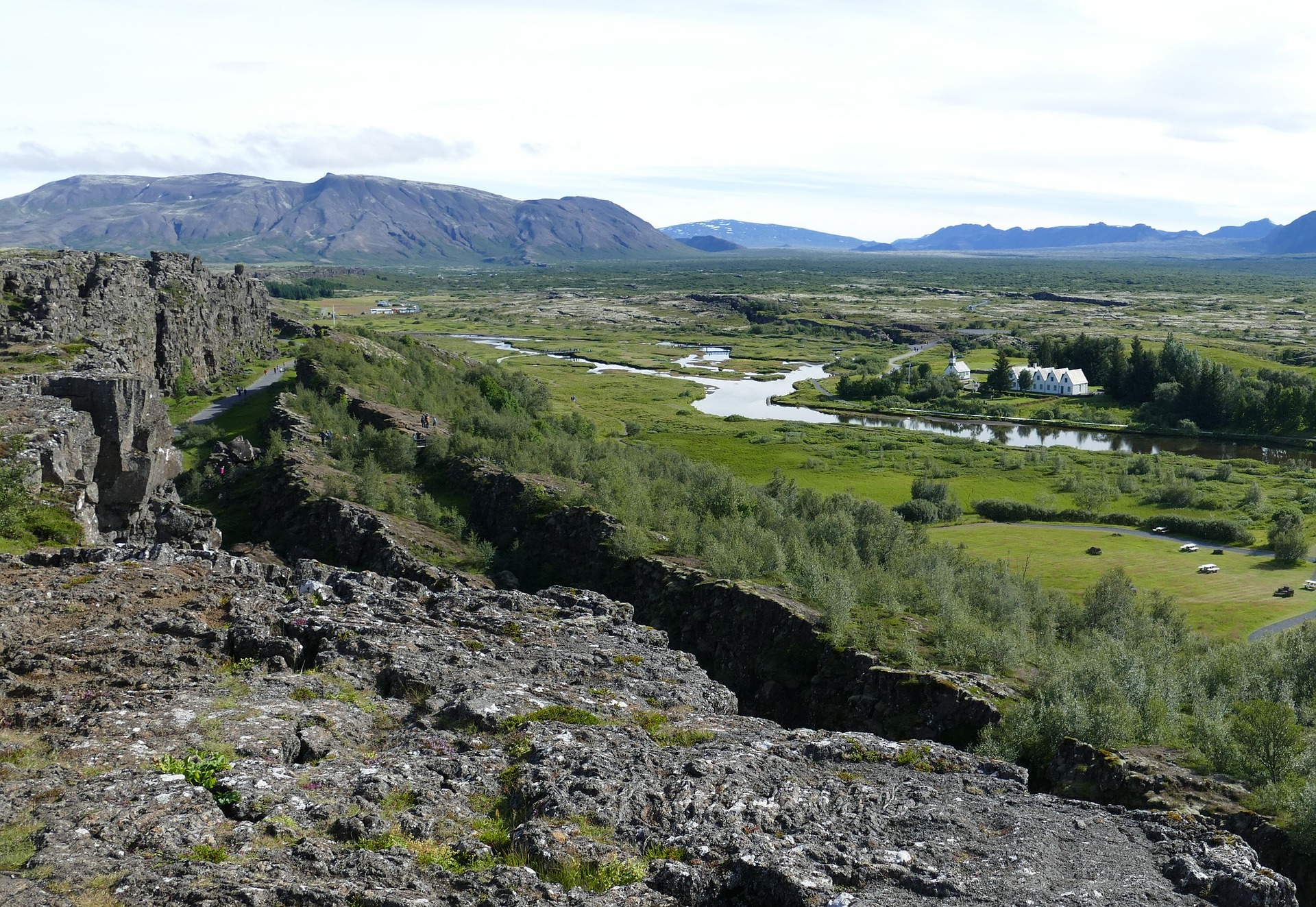 To go there from Reykjavik it's easy peasy. Follow Route 1 north until you hit Route 36. The road will directly take you to the amazing park.
Located in the Hengilssvæðið mountain, the place is so isolated that most of the time the road is closed because of the snow. The view is amazing, but the terrain is rough enough to walk on.
Kuku fact
Did you know that Paul Herbert, the stunt coordinator of the show, reviewed the location and used the script beats to map out a general layout for the fight before working out the full choreography?
He showed the actors, pictures of the area to have a mental picture of the terrain. They trained the fight in sections, so when they got there, they could rework the order.
---

#3 - Svinafellsjokull Glacier - S2, S3, S7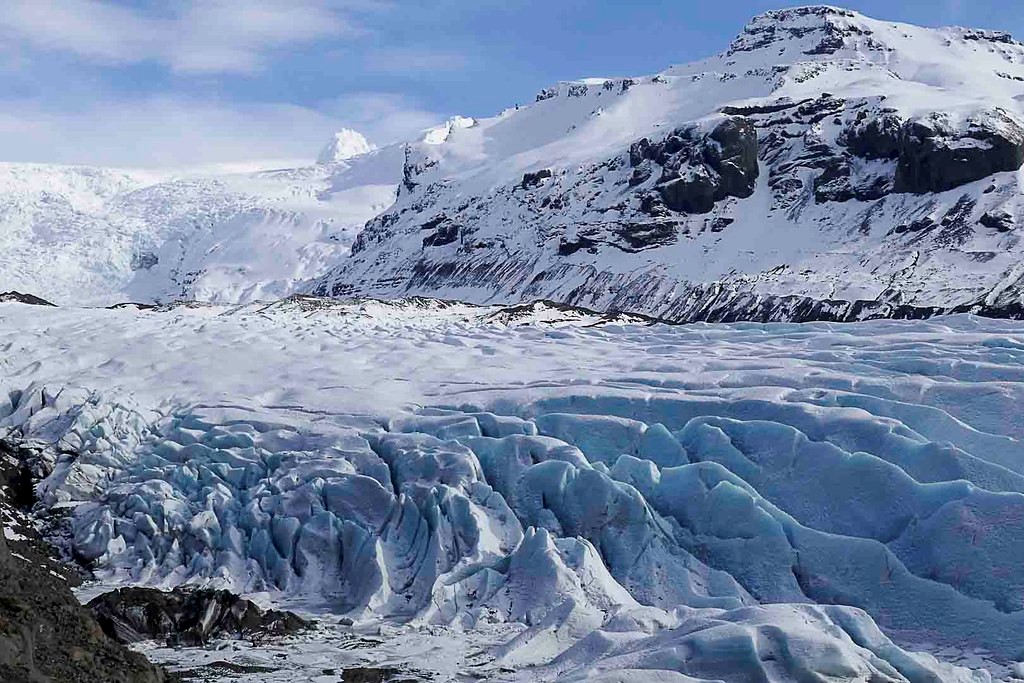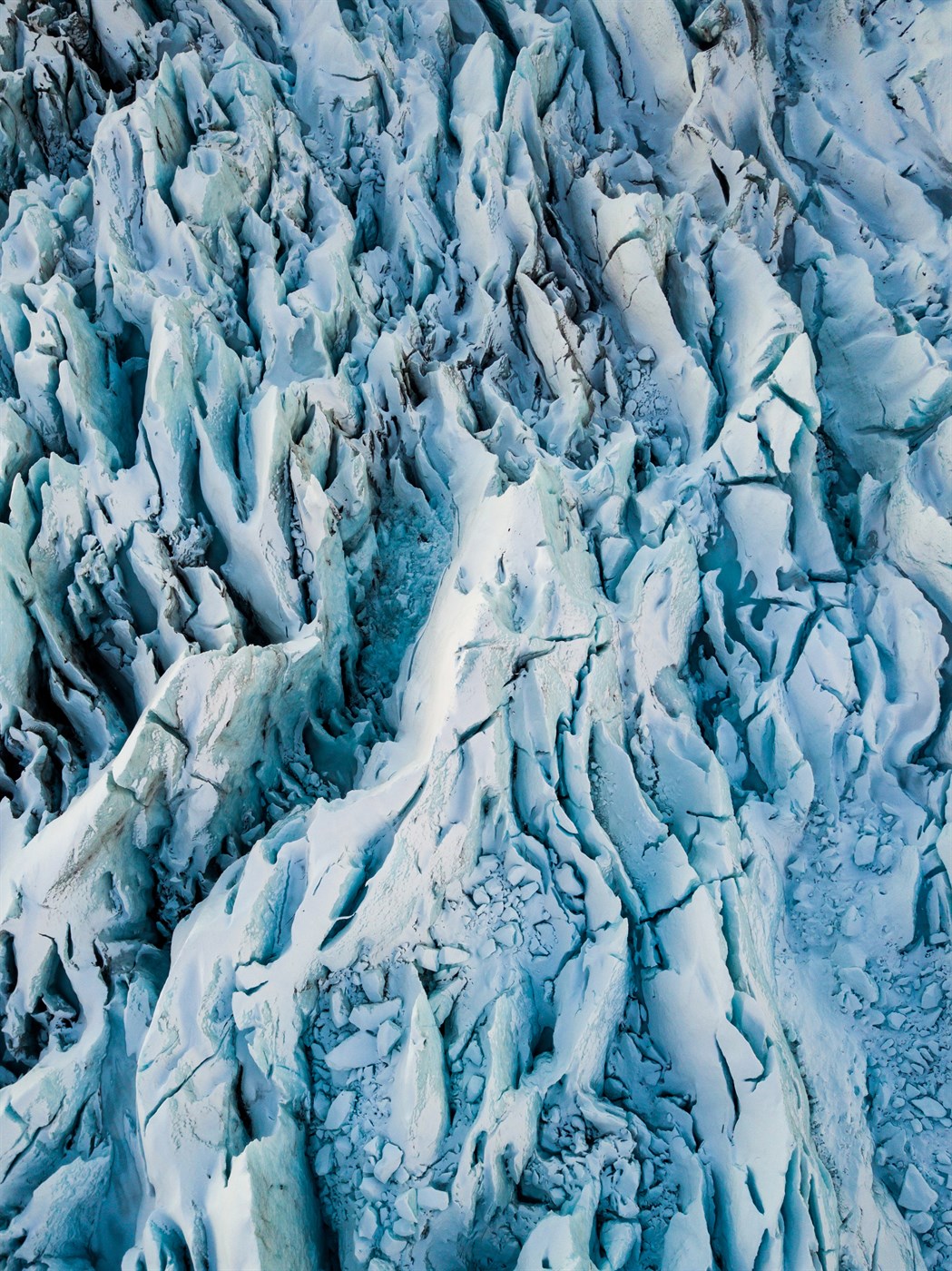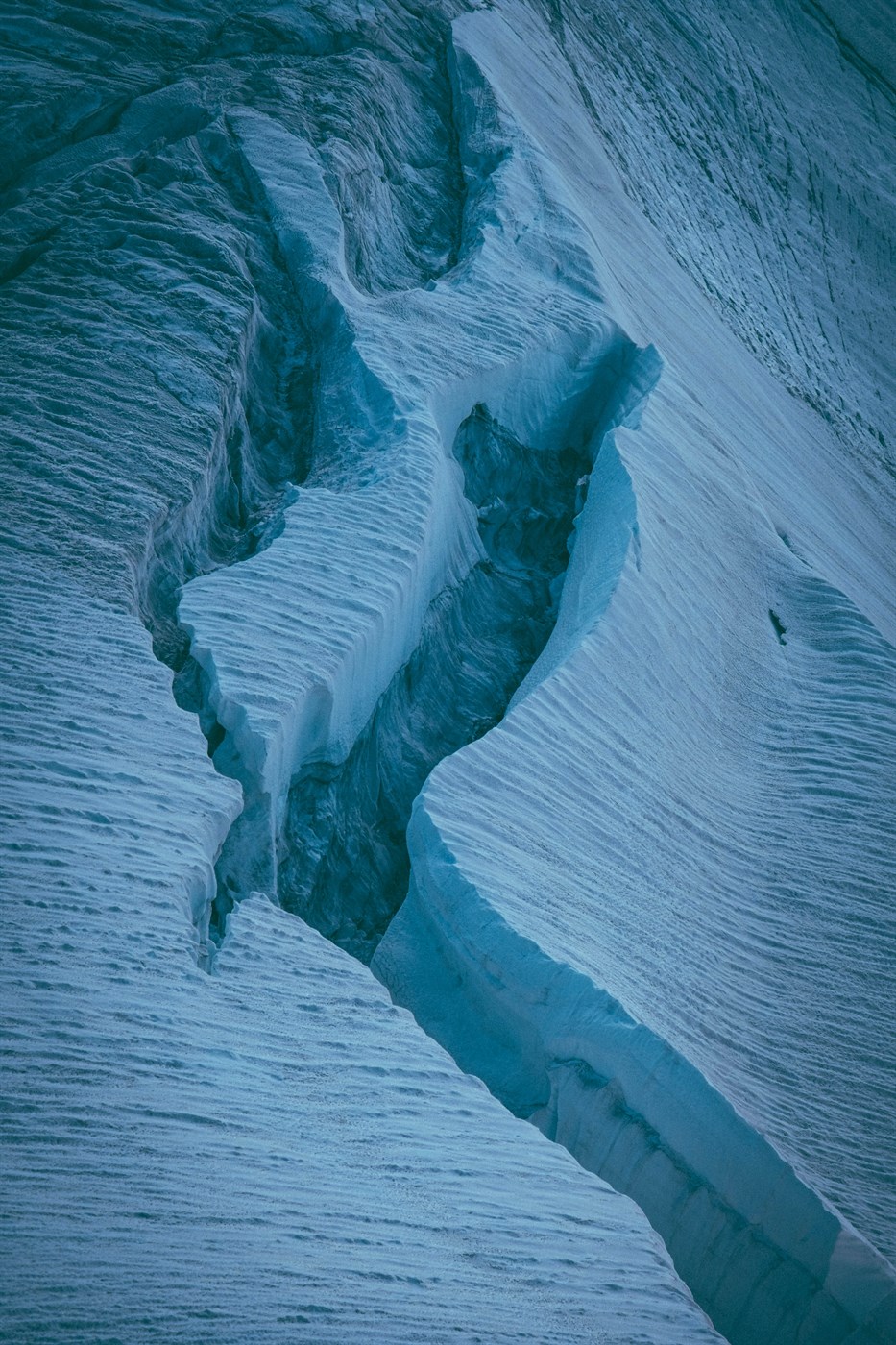 Svínafellsjökull in an outlet glacier of Vatnajökull. It is the largest ice cap in Europe and one of the country's most popular places for glacier hiking among photographers and hikers, due to its incredible formations and amazing views.
You can discover Svinafellsjokull Glacier in Skaftafell National Park and you will surely recognize it since it was first used in Seasons 2 and 3 to represent the snowy landscapes of Beyond the Wall and in Season 7, during the dramatic battle of the penultimate episode.
It is so well known that is nicknamed 'Hollywood Glacier' because it appears in so many movies filmed in Iceland, like Batman Begins, and has also been used to film some Iceland movies.
It is easily accessible from Route 1. Driving your campervan on this route east for about four hours. On the way, you will pass villages of Vík and Kirkjubaejarklaustur, which are good for stopping off for rest, fuel, and refreshment.
There are also many famous locations on the way to the Glacier such as Seljalandsfoss and Skógafoss waterfalls and the Reynisfjara black sand beach where you will certainly feel Game of Thrones vibes.  
---

#4 - Dimmuborgir, Wildling Camp - S3 E01, S3 E02, S3 E05
If you are a good fan, you will certainly recognize one of Lake Myvatn's most striking landmarks, Dimmuborgir Lava Park, or 'the lava fortress' as it is also known. It is a large area of weirdly shaped lava fields composed of various volcanic caves and rocks formations.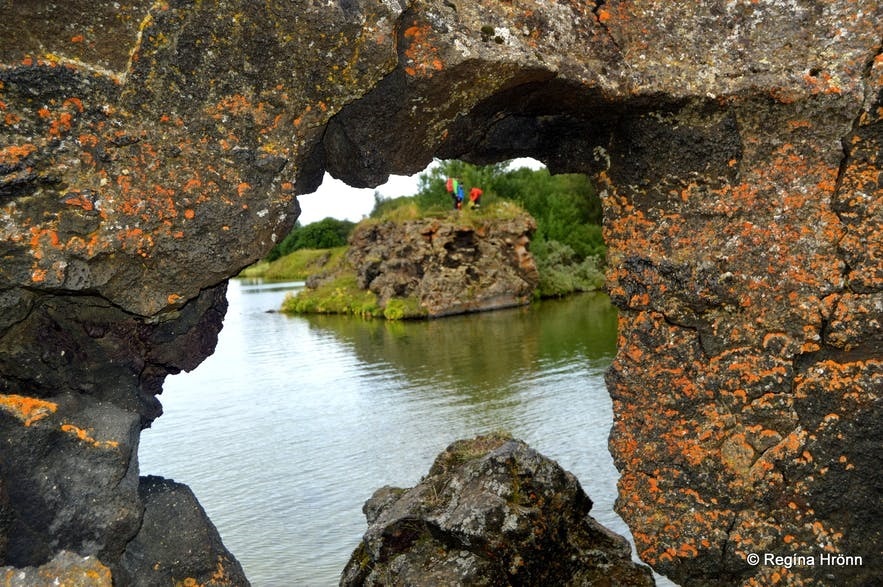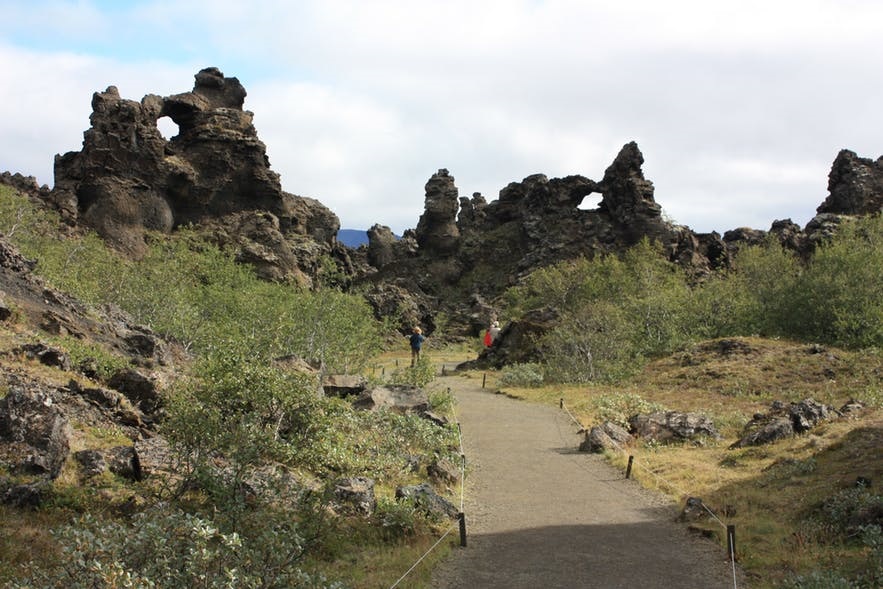 It is one of the most famous tourist attractions in northern Iceland. According to the legend, Dimmuborgir is also the home of a famous troll named Grýla and her third husband Leppalúði.
This is the location north of the Wall where, in season 3, Mance Rayder set up camp with his army of Wildlings. It's also where Samwell Tarly and Lord Commander Mormont are attacked by White Walkers.
Some Icelanders might have seen white walkers in the area so take care when visiting Dimmuborgir!
---

#5 - Grjotagja - S3 E05
Grjótagjá Cave is an iconic film location from the series. You have to see this spot if you're a Game of Thrones fan visiting Iceland!
Iceland's Grjotagja Cave was made famous in 2013 when it was visited by Jon Snow and Ygritte in "Kissed by Fire"in the episode 5 of season 4. This scene is considered by many fans, as one of the most beautiful and romantic sequences filmed from the series.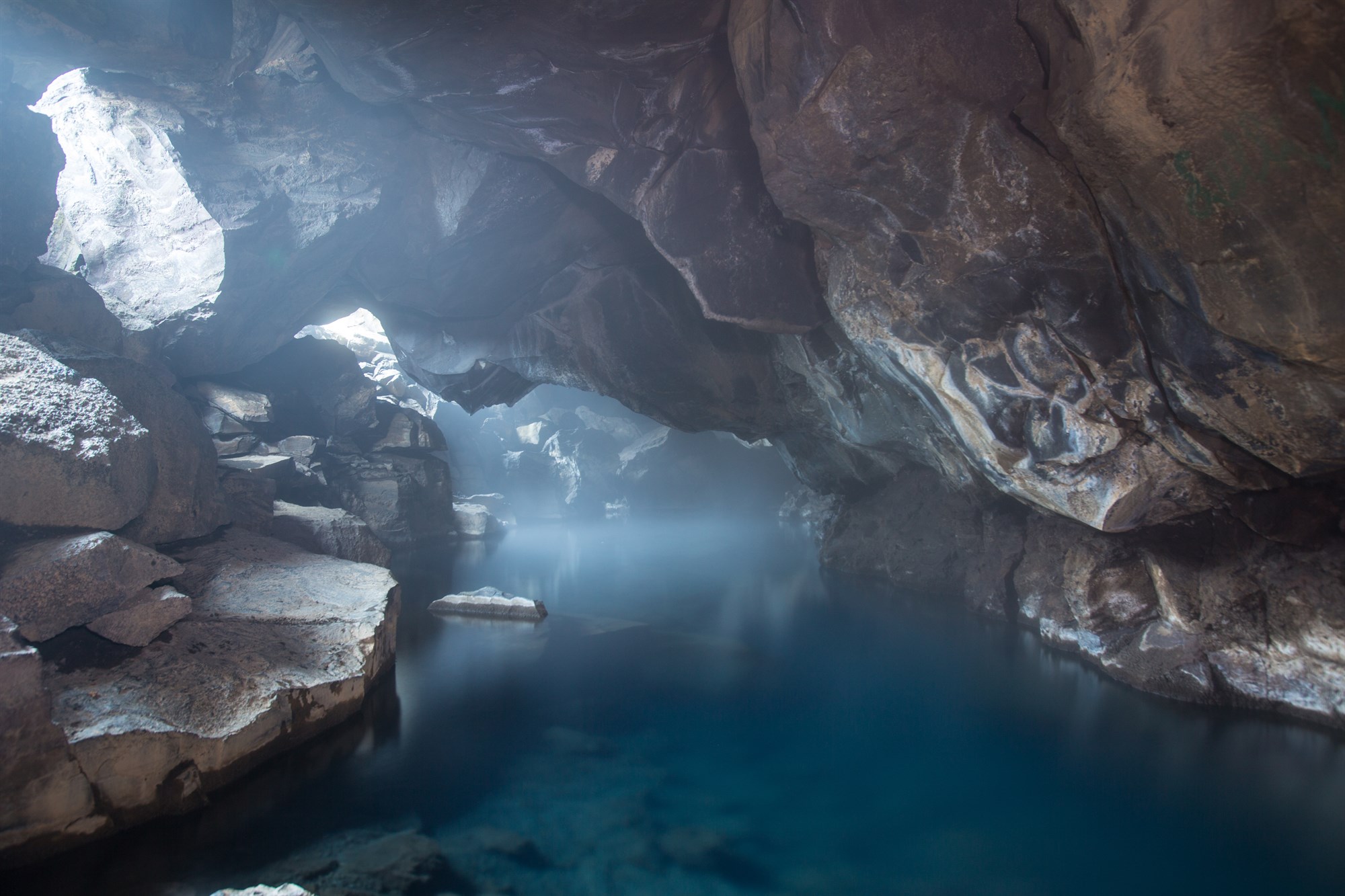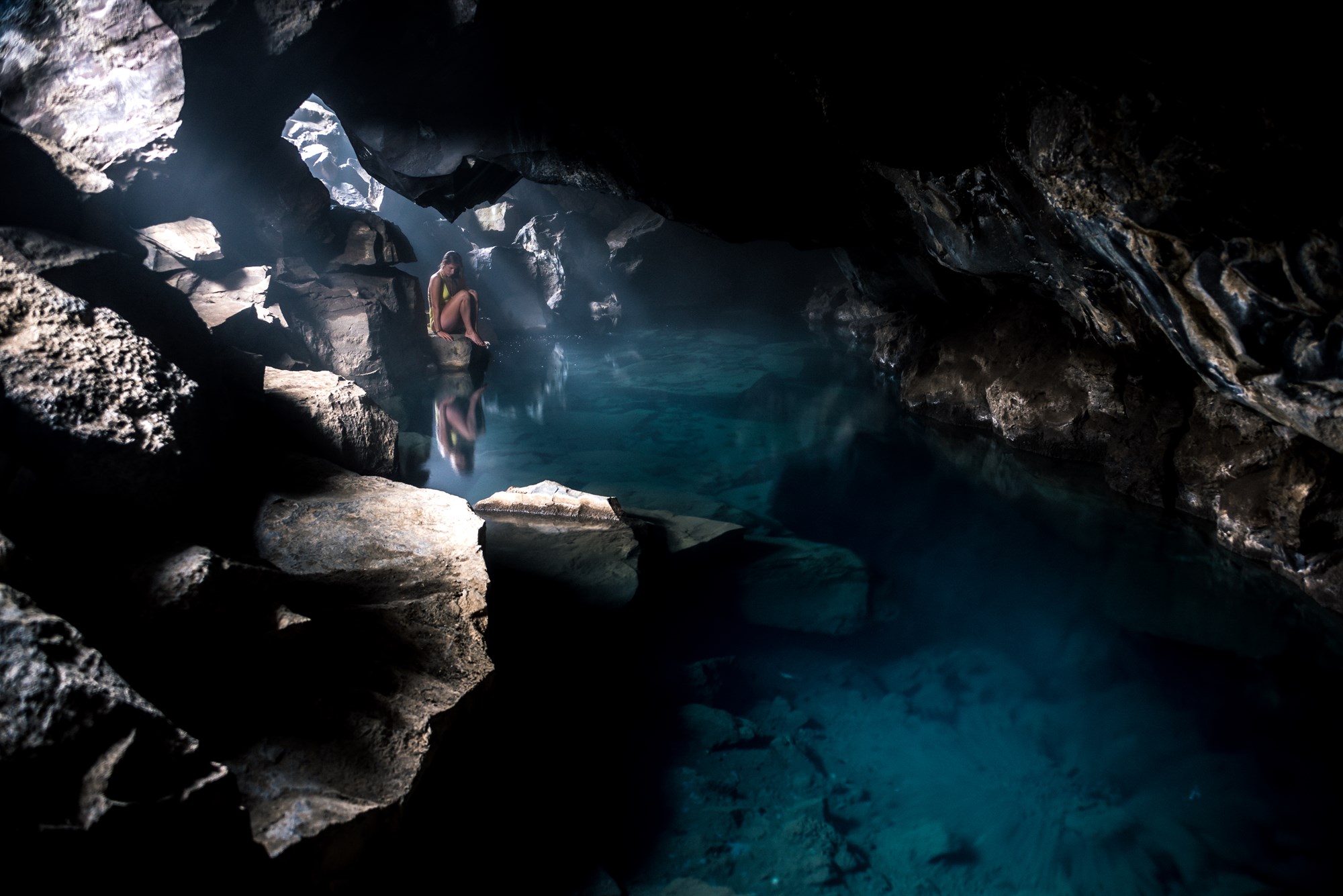 Like any hidden romantic getaway worth seeking out, Grjotagja requires a bit of skill to get there. As a natural landscape, it was not created to be visited so the pathway leading to the cave's entrance is a little bit dangerous due to rocks formation so be sure to bring hiking shoes with you!
Grjotagia is very close to Lake Myvatn, which has very large hot baths of its own to relax with John Snow. I've heard that he loves having company in hot springs...
---
Kuku Fact:
Hey, did you know that due to filming restrictions, the scene was recreated in a studio by the Game of Thrones creative team to maximize credibility and authenticity? Although they did add a waterfall to make the scene more romantic! They got us!
A double visit to Dimmuborgir and Grjotagja would make, for sure, a perfect day out for fans of the amazing TV show.
---

#6 - Þjórsárdalur Valley - S4 E03
Þjórsárdalur valley is worth the visit even for those who are not tracking down all the Game of Thrones shooting locations. It runs along the river Þjórsá which is Iceland's longest river.
There is also a waterfall called Háifoss which is one of the tallest waterfalls in the country. It falls from a height of 122 meters (400 feet) with enormous power, shattering on the black rocks below. A viewing point has been erected near the waterfall
The main scene that was filmed in Þjórsárdalur valley, takes place in Þjóðveldisbærinn where Vikings killed, without mercy, innocent villagers in episode 3 of season 4. These surroundings were ideal to film the violent scene.
Indeed, by visiting the place, you will find a turf house reconstruction of the excavated Viking longhouse Stöng, and a turf church.
---

#7 - Gjáin (Þjórsárdalur Valley) - S4 E05
Gjáin is a tiny valley with small natural waterfalls, lava caves, basalt columns as well as volcanic tuft. You will also find a Red river that runs through this area named Rauðá river that brings a lot of charm to the area.
It is like a sample of the Icelandic nature gathered in one place and it's for sure, one of Iceland's pearls of nature. Even the lava in this area takes on gorgeous form. You will certainly feel the spirit of this place as it is very powerful.
In season 4 episode 5 in the Game of Thrones Arya Stark and her traveling "companion" Sandor Clegane come to a resting place and continue their ongoing dispute.
Gjáin's location is about a 10-15 minutes hike from the Saga Age Farm at Stöng. It is such a beautiful, dream-like valley you'll expect to see elves and fairies playing along with the riverbanks.
---

#8 - Hengilssvæðið - S4 E10
The Hengill mountain area was used in episode 10 of Season 4. It's where Brienne of Tarr and the Hound face off. The fight was actually filmed at several locations around, so there are no exact locations, but certainly, if you visit Hengill mountain after watching this fight scene, the place will seem very familiar for you!
The Hengill volcanic mountain is located in the golden circle next to Reykjavik. There is a hiking spot that is really famous to get there but it's quite challenging since you have to use a chain mounted into the rock to help pull yourself up the trail.  
So bring your best hiking shoes and be prepared to sweat!
---
#9 - Reynisfjara Beach - S7 E05 and E06

Here you are! The Reynisfjar​a beach is known as one of the most beautiful black Beaches in Iceland, with its distinctive Icelandic black sand, enormous columns of basalt, and massive waves crashing into the shore.
The basalt rock formations have so unique shape, that they were used for a few episodes of Game of Thrones in Season 7 to represent the beach near Eastwatch, a stronghold at the far eastern end of the Wall of Game of Thrones, and the easternmost castle where the Night's Watch is guarding.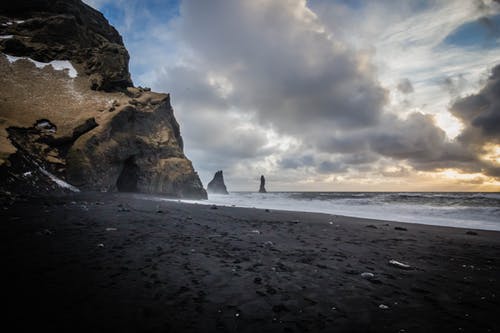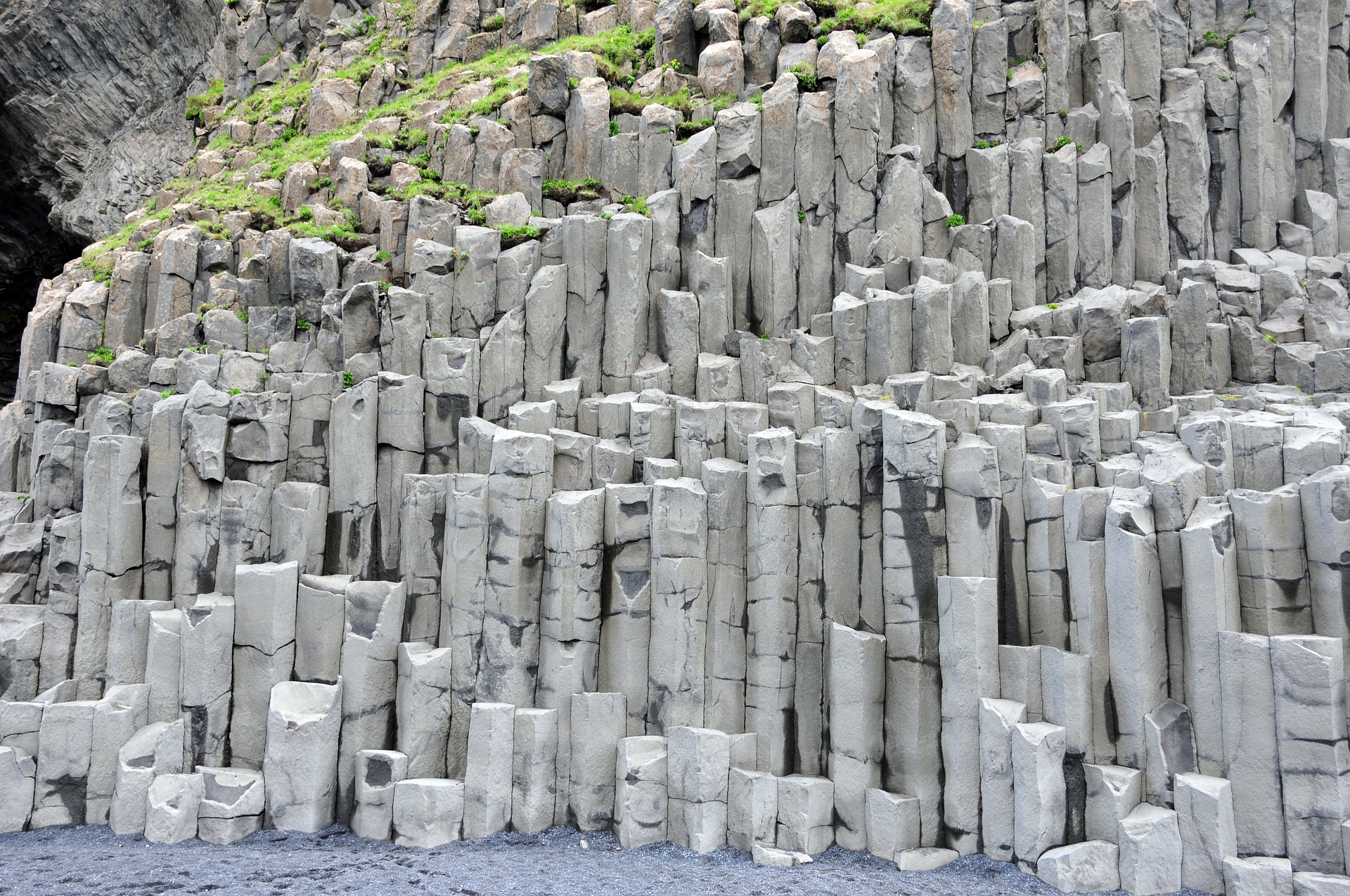 ---

#10 - Skogafoss - S8 E01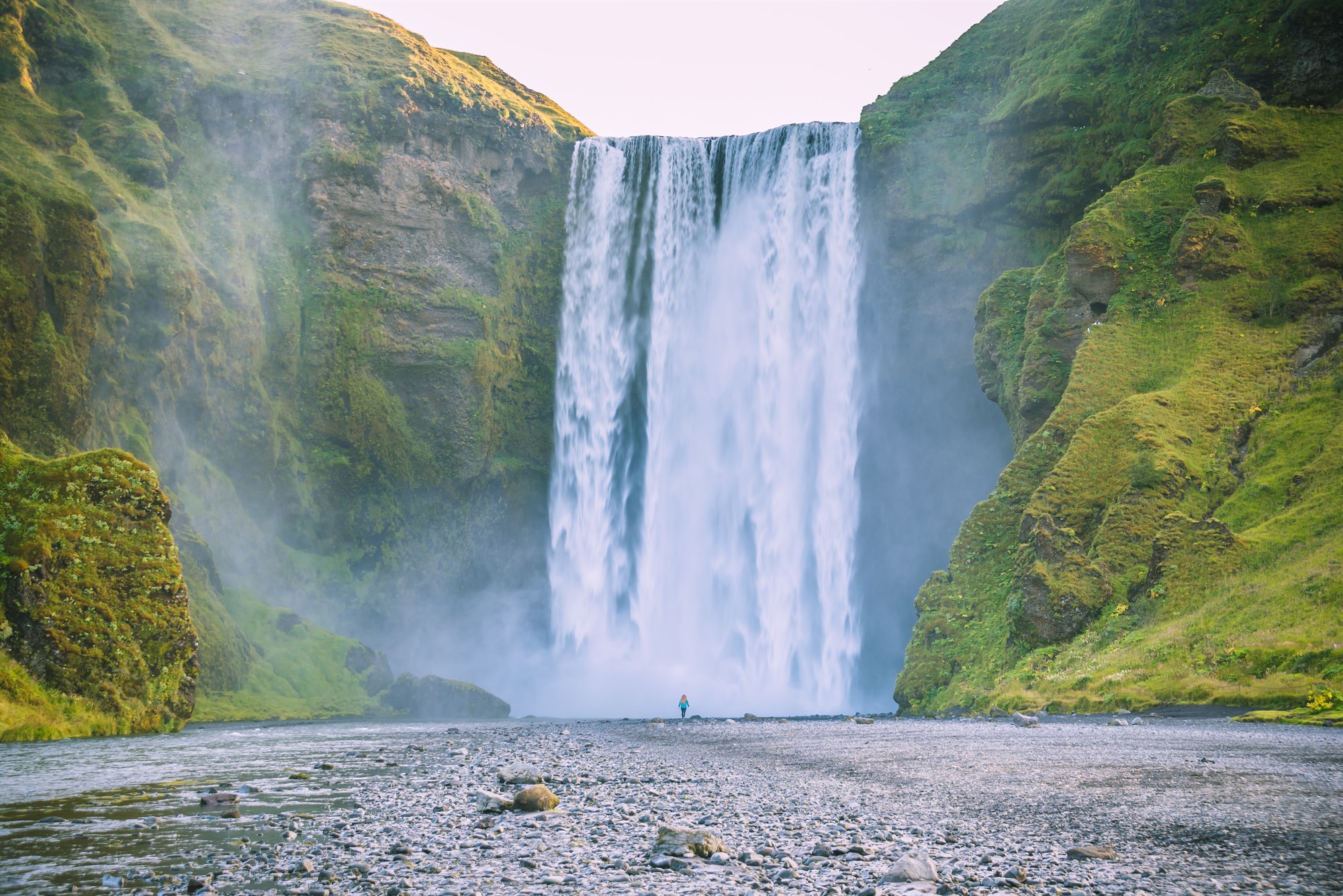 When Jon and Daenerys ride the dragons in the first episode of season 8. It is used as the basis for the central waterfall in this kissing shot. However, the waterfalls above have been added digitally, as have some of the rock formations. I wonder if the crew tried to find the chest behind the waterfall of the Viking settler's treasure legend…
Skogafoss is considered one of the most beautiful waterfalls. At the eastern side of the waterfall, a hiking and trekking trail leads up to the pass Fimmvörðuháls between the glaciers Eyjafjallajökull and Mýrdalsjökull. It goes down to Þórsmörk on the other side and continues as the Laugavegur trail to Landmannalaugar.
It is a must to visit Skogafoss during your road trip in Iceland and is a very good stop for stopovers the Golden Circle. It's a really good place to stop and take good shots in Iceland.
So here they are, the 10 Game of Thrones locations. Don't waste your time anymore to live your dream in real life.
Want to know more about Iceland before booking? No problem! Click here, then Book the flights, a camper, and hit the road, to see the magical places on the island made of ice and fire, drive away from white walkers and look for your own Daenerys or John Snow!
---
More interesting post in our blog
---