10 must do things in Iceland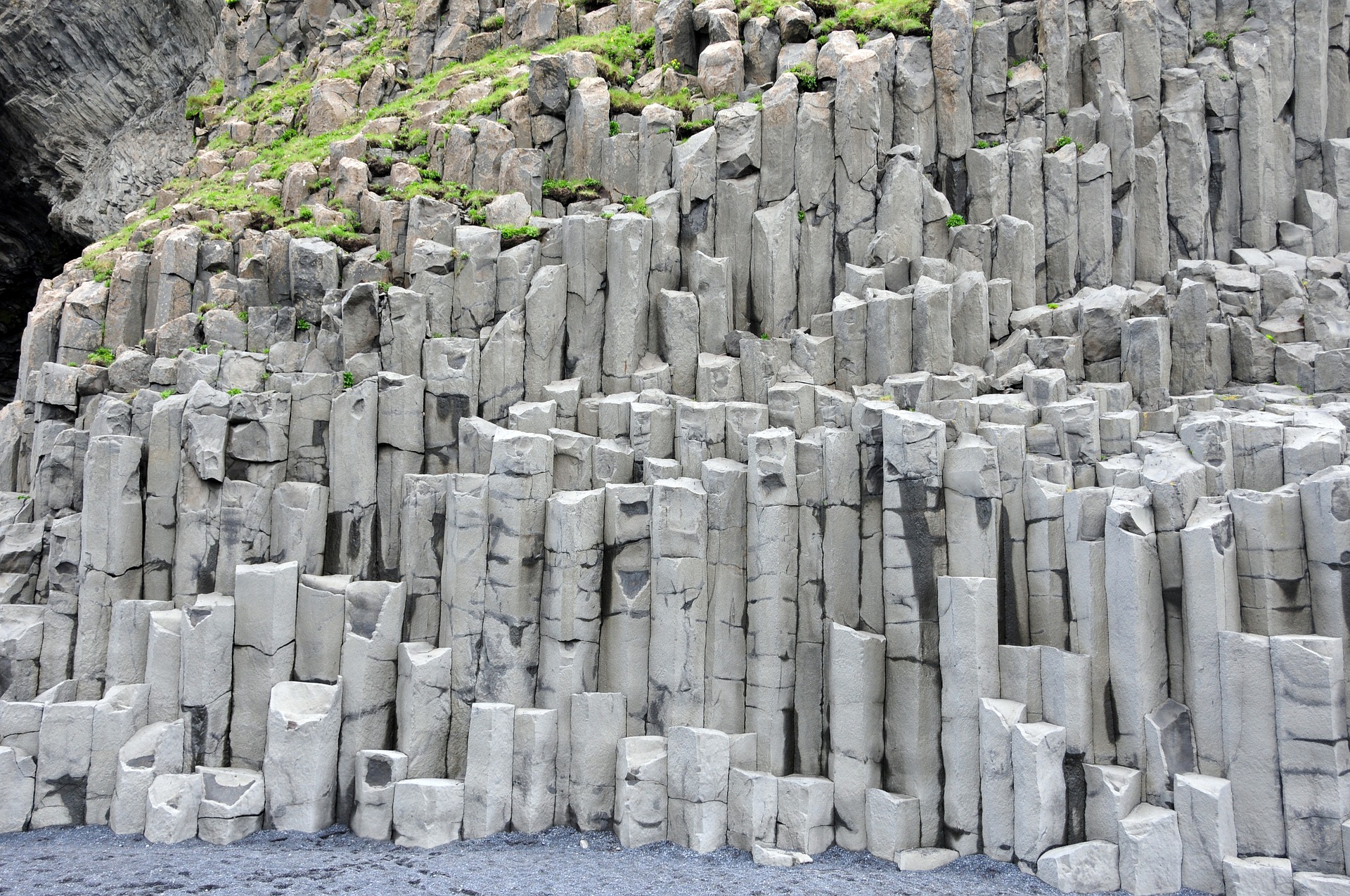 10 Must-Do Things in Iceland This Summer
My best summer, by far, was my last summer vacation in a campervan to Iceland. The land of fire and ice, the land where the sun never sets in summer – there are so many ways to describe Iceland.
For me, the sheer variety of experiences I gathered during that summer holiday are memories that will last a lifetime.
From whale watching to running a marathon across captivating landscapes and dancing all night long to the beats of a live band, and from magnificent waterfalls and ice caves to soaking in natural hot springs – Iceland has everything a weary traveler needs to rest, recuperate, and fall in love with nature.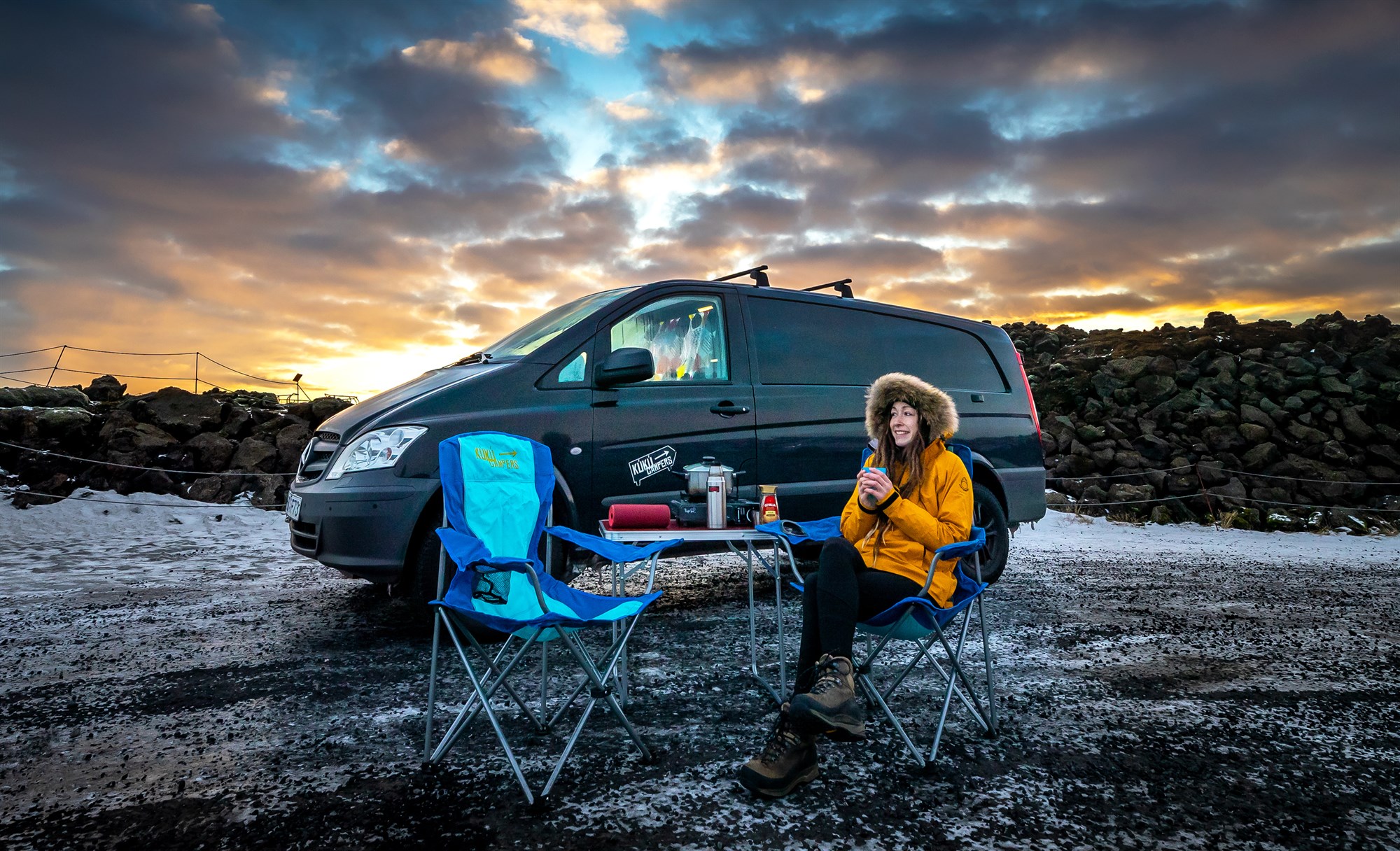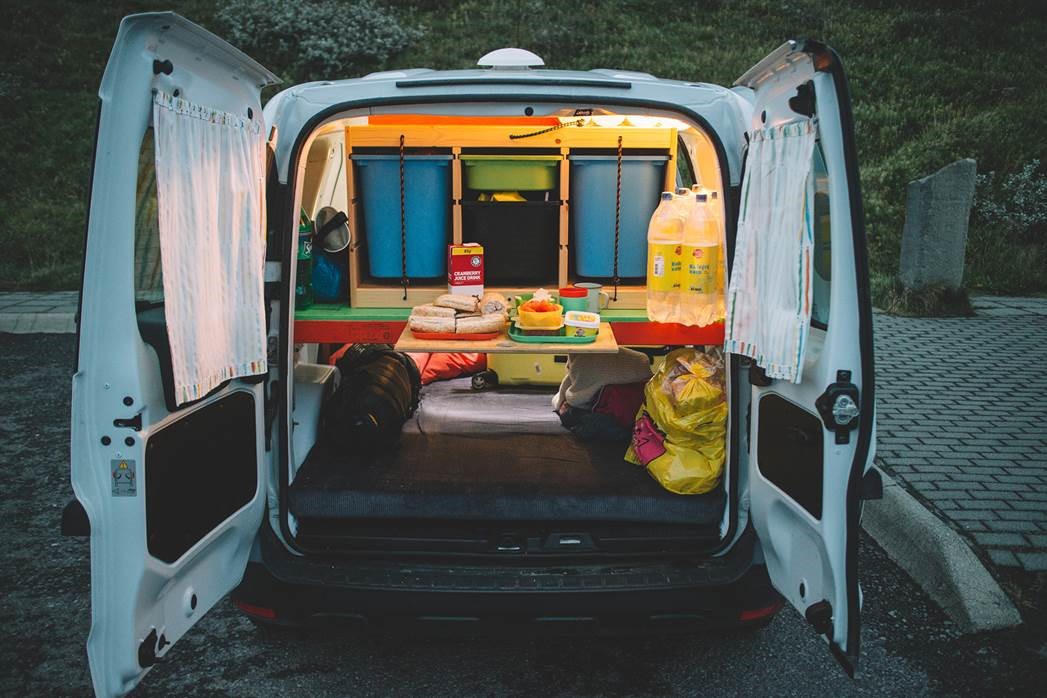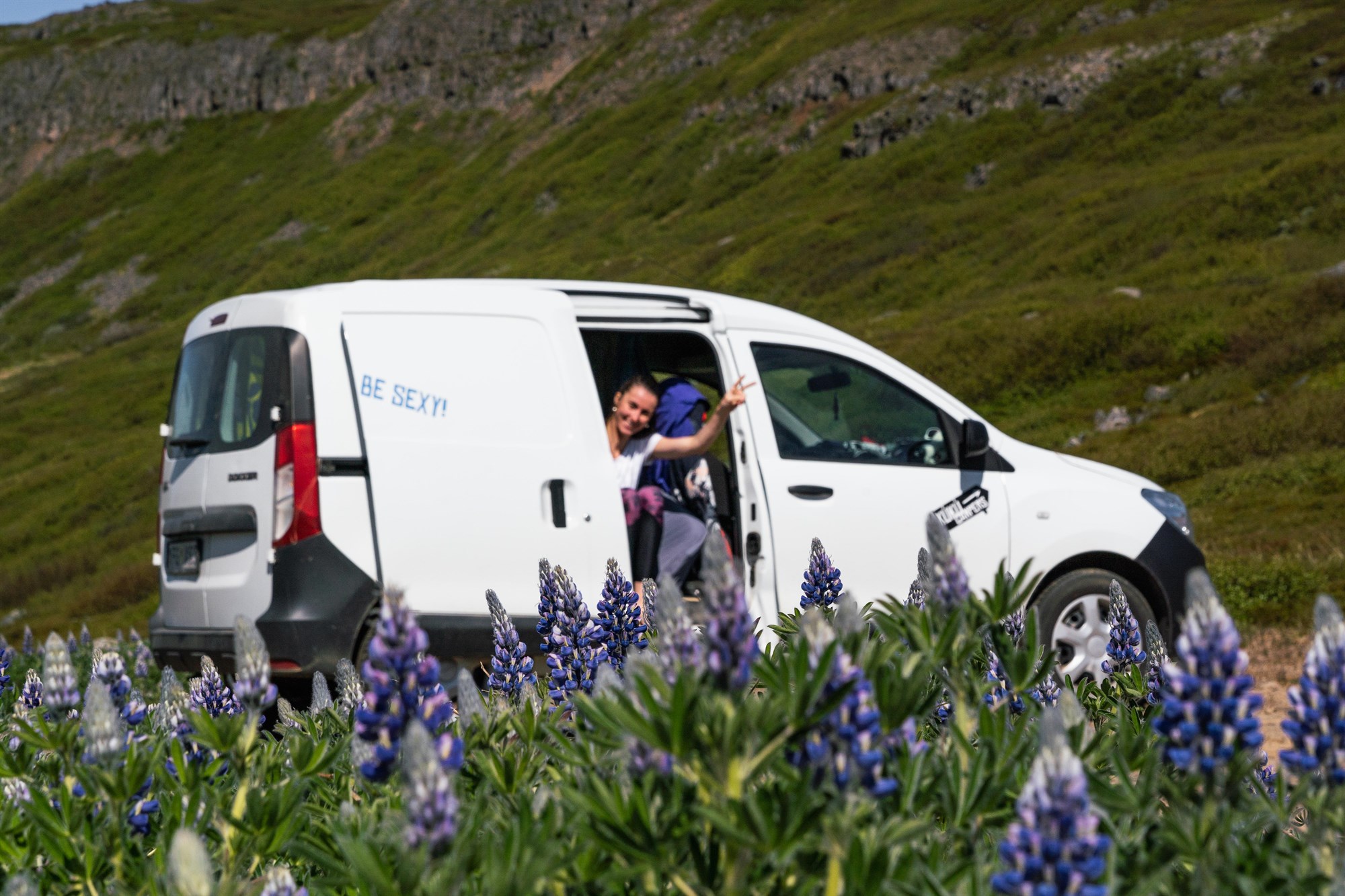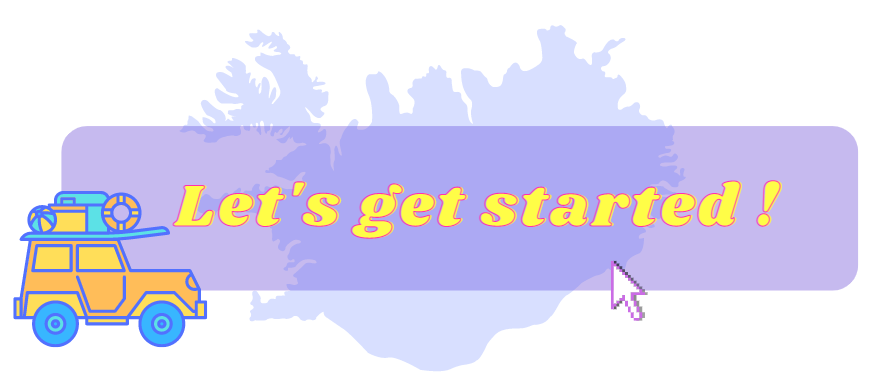 Best transportation
Don't waste your time on bus tours when in Iceland – go super crazy, wild, and fantastic like Icelanders are and opt for a self-drive tour instead, with a campervan is the best way. Trust me – you will love me for suggesting it.
There is nothing like a self-drive tour that gives you the freedom to go anywhere you want to and stop your van for as long as you want. This is a must-do in Iceland
The best transportation for you in Iceland is a camper – another Iceland attraction; and the place to book an Iceland camper rental when you visit Iceland is with Kúkú Camper Van Rental. I rented my camper from Kuku Campers – and I can say that driving along in my very own (very rented) camper was a massive part of my enjoyment.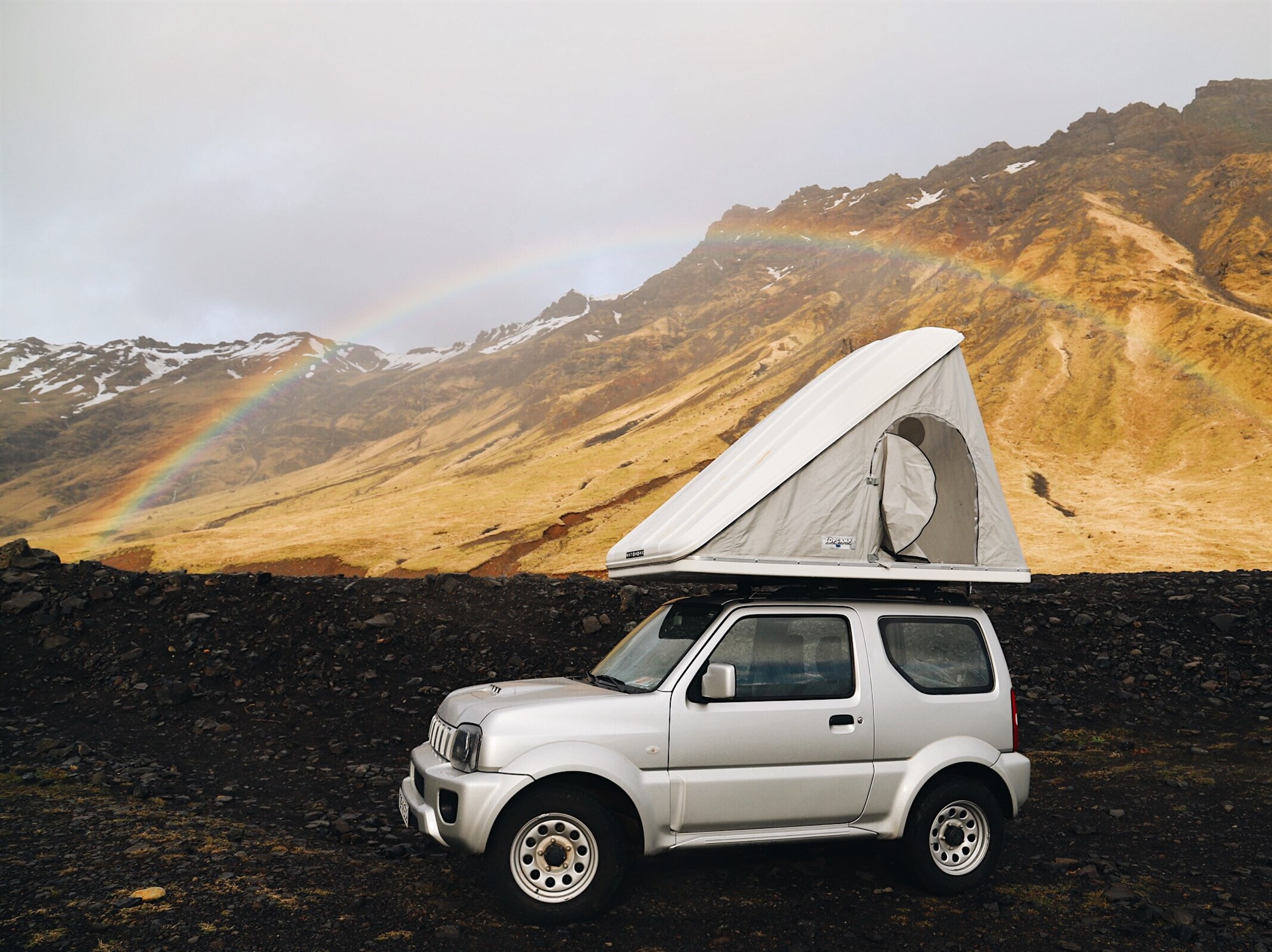 KuKu Campervan 4x4 J Category
Kúkú campers are the best way to travel around Iceland. Not only are these campers affordable, but they are also very spacious. I had enough space for myself and the girlfriends I picked up along the way! Wink! Wink! These campers have the zaniest names and styles – absolutely unique and interesting.
You will definitely find one that suits your holiday requirements. All the Kúkú campers come with a choice of heater/automatic transmission/manual transmission. While some room two adults, some Kúkú campers can comfortably room four adults.

Prep yourself for Icelandic summer weather
Summer is just a relative term in Iceland. The average temperature in July is around 10-13°C. If you are lucky, you will experience a few days when the temperature goes up to 20°C.
So, sure pack that sunscreen just in case! You can experience all four seasons in a single day or even two extreme weather conditions over a couple of weeks. So, when packing for Iceland, ensure you are protected against all sorts of weather.
Some must-haves for an Iceland summer – or winter – or just about any time of the year:
Waterproof hiking shoes (two pairs if you decide to hike instead of hiring a campervan).
Loads and loads – and still more loads of layers of short-sleeved and long-sleeved sweaters and shirts.
Designer (or plain if you prefer) thermal underwear to keep you warm. Yep – a must in summer too.
Warm socks – throw away those ankle socks. We suggest long socks – and the longer, the better.
Hiking pants and rain pants – yes, there is a difference.
Jackets (waterproof if you don't want to end up wet), gloves, winter hat, scarves, buff, and anything else you can wrap around you without getting entangled.
Swimsuit, towel, and flip-flops – ah! Finally! Something summery!
Quick-dry towels – one won't do even if it's the super-quick-drying kind.
A nice outfit and good shoes for a night out in the city
We have a full article about the right checklist in Iceland, be sure to have a look at it!

Best activity ideas in Iceland 
If you are visiting Iceland during the summer, there are several interesting places and attractions waiting for you. Here is a list of 10 things that made my summer memorable. Indulge in all these Iceland attractions to ensure your holiday is fun-filled and truly satisfying.

1. A road trip to explore Iceland
Driving the golden circle is one of the best travel adventures you can take to kick-start your road trip. Clichéd as it sounds, it really is the BEST way to start your road trip. The one-day trip starts from Reykjavík and is 300 km (190 miles) long, with several Iceland landmarks on the way.
The country's Ring Road encircles the whole of Iceland and covers approximately 1,333 kilometers (800 miles) on Route 1. You won't have to worry about slippery road conditions in summer as you make your way through mountain passes. However, be prepared for eventualities.
Make regular stopovers to explore the surrounding region by foot, bike, or even horseback. Visit the geothermal springs, rugged mountains, lava fields, and stunning waterfalls. Spot sheep, Iceland horses, and real, live reindeer – they do exist in Iceland!
Sure, you can cover this trip in a few hours. But trust me – you will thank me if you spread your road trip over a few days. Plan in advance and decide where you will be staying over for each night – or better still, ask Kuku Campers for suggestions.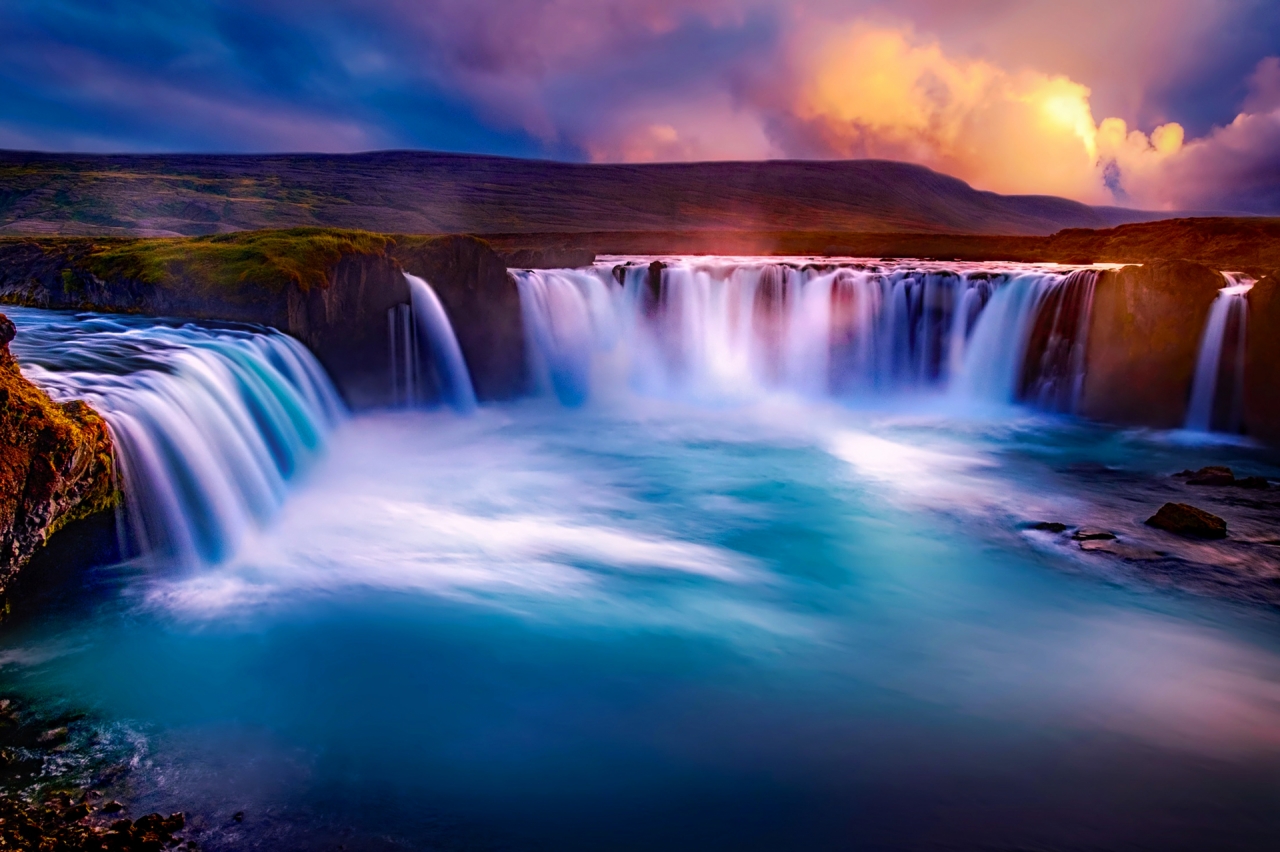 2. Visit as many waterfalls and glaciers as you can
You will cover several waterfalls on your road trip. Some of the best waterfalls are Gullfoss, Seljalandsfoss, Skógafoss, Svartifoss Black Waterfall, Detifoss, and Godafoss described in our previous Iceland waterfalls post. You can get right up to these waterfalls relatively easily – if you are up for the adventure.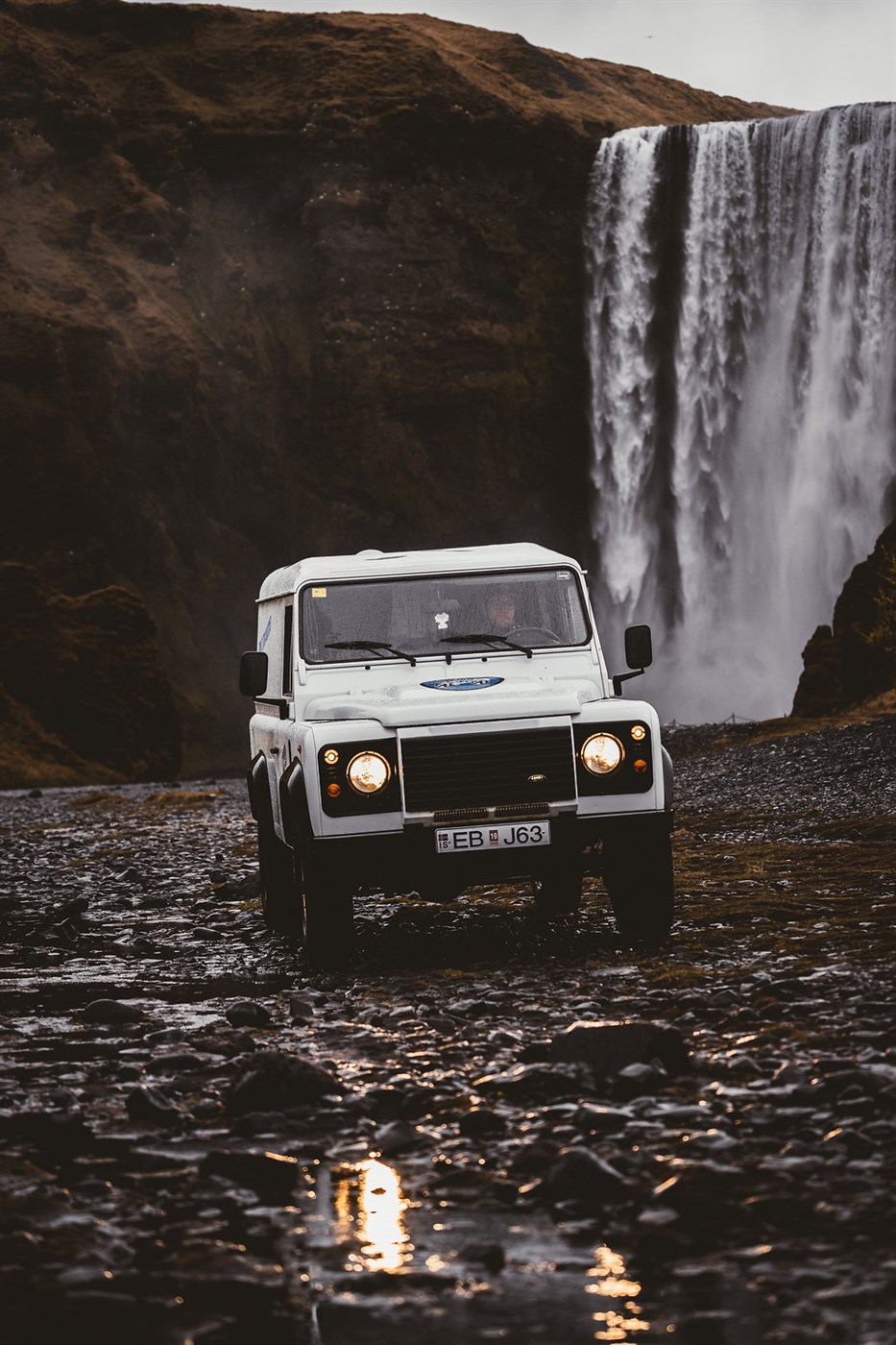 Camper 4x4 G Category
If you are even more of an adventurist than that, try standing under the sharp fall of the water, or brace yourself, take a dive, and go for a swim.
If you want a closer experience with the country's amazing waterfalls, you might want to give fishing a try.
If hiking is your thing, you can hike inside or outside most glaciers in Iceland. And if that is not exciting enough, then try a snowmobile excursion for a blast of adrenaline rush. Don't use "no experience" as an excuse, because you don't need any experience. Guided tours are available in Langjökull in West Iceland and Mýrdalsjökull in South Iceland.
Oh! And here's a bit of random information that is completely unrelated to waterfalls and glaciers but is worth mentioning – Iceland is free of mosquitoes!

3. Enjoy campsites in Iceland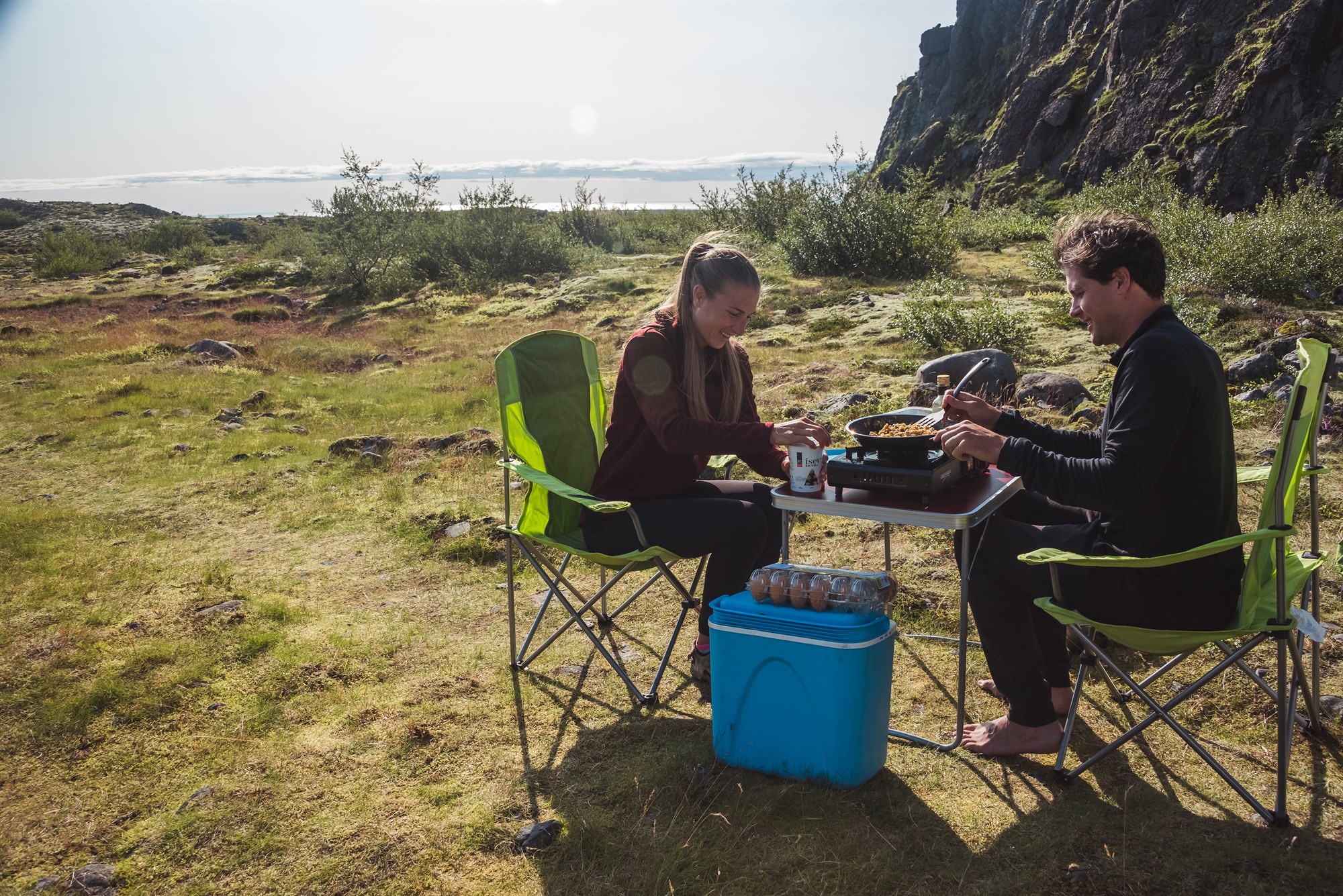 Camping in Iceland? Nothing's easier!
Turn up the notch on your trip! One of the best ways to see Iceland is not by staying at one of those expensive and yet boring hotels in the city, but by taking the adventurous route and camping in the scenic outdoors.
Camping is very popular in July with both visitors and the locals. They are situated in the most stunning locations. Camping season begins in June and stretches right through mid-September.
Most registered campsites offer amazingly drool-worthy hot showers, clean (very important) toilets, and even an indoor place to set up your cooking equipment to cook your dinner.
Make new friends, set up a barbecue, bring out your guitar, and strum away under a star-filled sky. The Icelanders sure know how to socialize and make the best of their unique outdoors – there's a lot you can learn from them….if you don't know how to live life to the fullest. Take a look at our Iceland camping advice article.

4. Whale watching
There's nothing as spectacular as watching these gentle, gigantic giants of the sea return from their breeding grounds to feed just off the Icelandic coast.
The best time for Iceland whale watching is in the summer – June to August. But the season starts in April and goes on till mid-October.

Did you know that Icelanders still hunt whales for food?
Eating whale meat is common in this part of the world, and I've heard it's pretty delicious. Don't worry – you don't have to partake of their meals – you can simply watch these graceful creatures while snacking on one! Just kidding!
Húsavík in North Iceland is known as the Whale watching capital of Iceland, but you can also book a whale watching tour at Reykjavík and some smaller towns. A whale watching tour will last anywhere from one to three hours.

5. Buy your fish card and enjoy fishing around Iceland
Whether it is fishing for Atlantic salmon, Arctic char, or the brown trout, booking a fishing trip is one of the main attractions for anglers. You can keep your catch and cook it too! Iceland is home to many scenic and serene fishing spots. Fishing is an active sport between May 1st and September 30th.
Other fish available in the region are catfish, Atlantic cod, Haddock, Mackerel, Halibut, and Pollock. Fish independently on your own or with an experienced guide. I don't suggest fishing in a large group – it never works because there is always that one person who just won't stop talking nonstop.
Just remember that it is not permitted to fish in some rivers, and those that allow you to fish have their own regulations that you must follow. You can rent a yacht, or find a fishing tour.
Buy an Iceland fishing card from several places, including gas stations. A local guide can help you with information on where you can buy a card. Kuku Campers will be able to give you some information as well.
The most popular lake for fishing in Iceland is Lake Þingvallavatn. Laugarvatn is the best place to fish for trout and char. Lake Mývatn is best for net fishing. Apart from these lakes, there are over 30 other lakes you can go fishing.

6. Trail Running in Iceland
Iceland is often described as the runner's paradise. The country offers rugged and challenging trails, flat plains, abandoned gravel roads, hiking trails, and mountain paths – you name the kind of trail that interests you, and you will find it.
The trails are broad enough for a comfortable run – unless you run like Phoebe Buffay from "Friends" – then you are better off walking!
The dramatic and breath-taking sceneries that one passes along a run makes for an unforgettable experience. The locals simply love trail running, and it's now a hot favorite with visitors as well.
Marathon runners especially love the challenges the country has to offer.
The most popular running trail is the Laugavegurinn trail that runs between Þórsmörk in South Iceland and Landmannalaugar in the Central Highlands. It is also the most popular site for endurance runs.
If you are interested in racing, races are popular in the summer months and are organized by various organizers.

7. Hike & wall climbing
If you have never hiked, climbed a wall, or seen a glacier before, then you can do all three together when you are in Iceland. Spend a whole day hiking with your friends and family on Sólheimajökull glacier – Iceland's most famous outlet glacier.
Even if you are a scaredy-cat who is terrified of heights, the dark, cold water, and small spaces, you must give this experience a go. You will turn into a bold lion by the time you are done.
Icelandic weather is unpredictable – unlike its people. Your hike will go on no matter what. So, instead of wondering "what the hell have I gotten myself into," go well-prepared, and you will have the time of your life.
Here's an interesting fact: this glacier (with a name that's hard to pronounce for most of you) is constantly moving. It grows and shrinks every day, so the ice formation changes continuously.
To make it more clear for you, suppose you have lost your 'expensive' watch in the glacier one day while trying to "show it off" one too many times and came back looking for it the next day – chances are that a new ice formation has already formed over it (or someone's just taken it for themselves).
The takeaway here is that don't be a "show-off."

8. Summer music festivals
You wouldn't think this country will be up for rock shows! in fact, they don't just do rock shows – they do full-fledged music festivals. That's right! Scenic landscapes aren't all that Iceland has to offer tourists and travelers. One of the most appealing Iceland attractions is its music festivals.
Pulsating beats, dancing lights, and interactions with the musicians are some of the intense memories that travelers take back with them. Music lovers travel from across the globe to be a part of the various music Iceland festivals held in Iceland.
Major music festivals include:
Aldrei fór ég suður (Ísafjörður), in April, is one of Iceland's most famous music festivals. A free music festival that goes on for three days, it is a celebration of music in the truest sense. It's the only free music festival. Even the bands are not paid at this show.
Secret Solstice Festival (Reykuavík), in June, takes advantage of the fact that the sun never sets. The event is held over four days at Laugardalur Park. You can even stay at the campsite.
Drangey Music Festival (Reykir), in June, is a music festival that is a family event. It is simple, intimate, and only limited seats are available. The festival is set amid spectacular mountains that makes it even more special.
Kótelettan Music Festival (Selfoss), in July, is in fact two festivals in one, one family and BBQ festival (as the festival takes it name after "pork chop") and then also a party festival. It features many of the most popular artists and the new and upcoming Icelandic artists. 
Þjóðhátíð (Vestmannaeyjar), in August, is the biggest party festival in Iceland, that last for 3 days. But you can arrive early as there is a pre-party on Thursday; húkkaraball ("the pick-up dance"). The main festival starts on Friday, with full day events, family events during the day and partying and musical performances by evening and into the night.  With the local people of Westman Islands setting up camp in the famous white tents, where you might even drop in for a visit.

9. Reykjavik nightlife experience
Experience city life and nightlife in Reykjavík – the most northern capital city in the world (but the city itself is in the southwest in Iceland), and the city that sure knows how to party!
The city is buzzing with activity well into the night – so if you are a night owl – you won't be alone here.
Meet new people, make new friends, party through the night (you might even find your soulmate here), and get sloshed on over 130 different varieties of craft beers at Skuli Craft Bar. Skuli Craft Bar takes great pride in the quality of its beers.
Dine with a view at Kolabrautin – a restaurant located on the topmost floor of the Harpa Concert Center, and enjoy a panoramic view of the city.
Dive into the best hot dogs in town at Bæjarins Beztu Pylsur, where cheap and good food is available until the wee hours of the morning.
Enjoy live music shows at Húrra, a lovely music venue and night club.
End the night with a leisurely stroll along the Nautholsvik Geothermal Beach.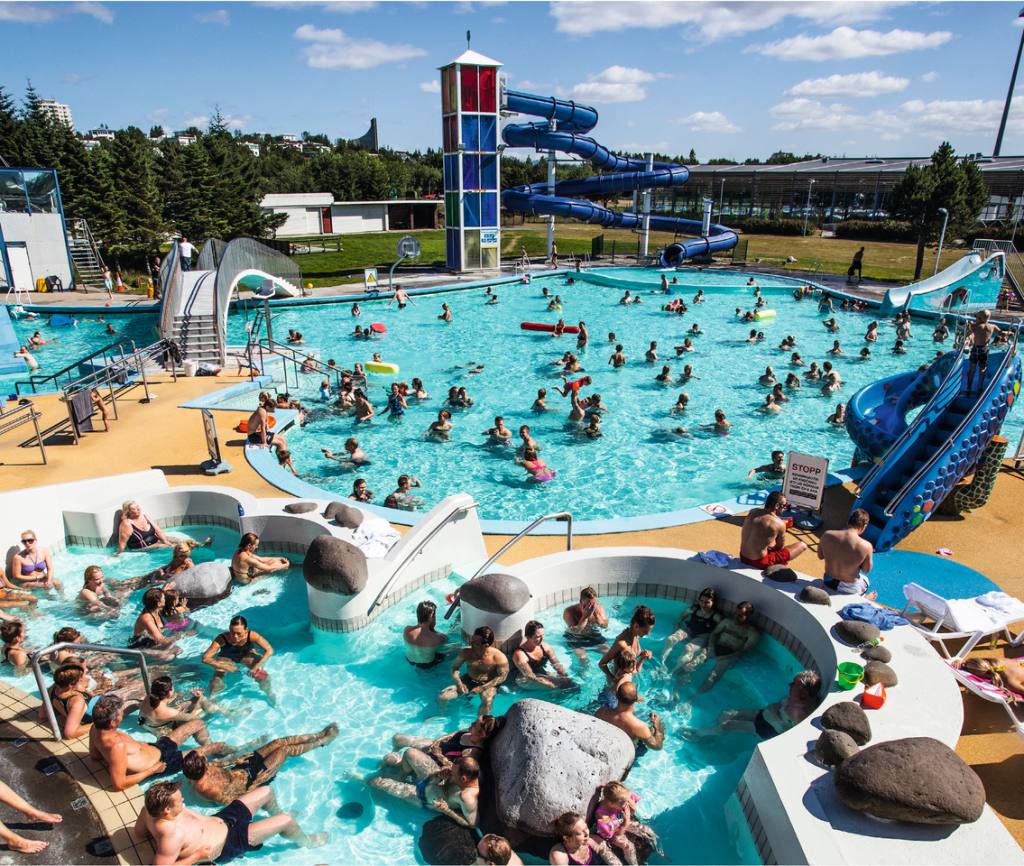 10. Swimming pools and hot springs in Iceland
Natural hot springs and hot pools are a huge part of Iceland's culture. If you are not a landlubber but prefer to spend your time in H2O, go on a pool-hopping expedition.
Explore the different types of hot pools – with each one offering a unique experience.

Soak in one or more of the several natural hot springs that dot Iceland. You can even get a unique geothermal experience in the Blue Lagoon – Iceland's most famous hot spring that boasts of light blue waters at a perfect temperature of 38-39°C.
With 30 active volcanoes across Iceland, finding a hot spring to simply immerse yourself in is not difficult.

Plan in Advance. Checklist and budget
The average cost for a trip to Iceland in summer would come to 55 – 68 Euros per person, per day. Food is quite expensive here, depending on where you eat, and a budget of 18 to 23 Euros per meal should cover it. You can manage on a mid-range budget of 92 Euros per day if you are happy with eating out occasionally and drinking the occasional beer.
For 215 Euros or more per day, you can afford to stay in a budget hotel or an Airbnb, eat out a lot, take several tours, go whale watching, and hire a Kúkú camper.
For those who would like to rough it out, cook their own meals, and go fishing with their own gear, 46 Euros per person, per day, will work out just fine.
Besides the clothing essentials, some other items to add to your checklist for an Iceland summer include:
Itinerary and passport
Sunshades to help you sleep under the midnight sun
Sunscreen
Insect repellent, nets, or fly masks to keep pesky flies away.
If you are wondering what to do in summer, we have the answer for you. Iceland is certainly one of the best places to visit in summer, and the Iceland attractions mentioned here will definitely make your vacation a memorable one. Want to know more about Iceland? Click here.