Seasons to visit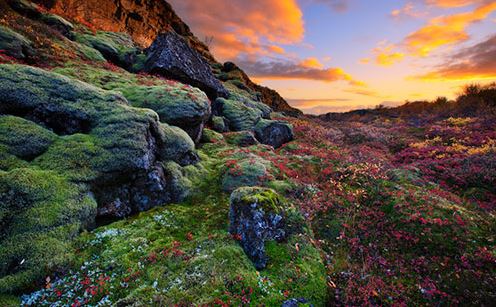 WHICH SEASON TO VISIT ICELAND ?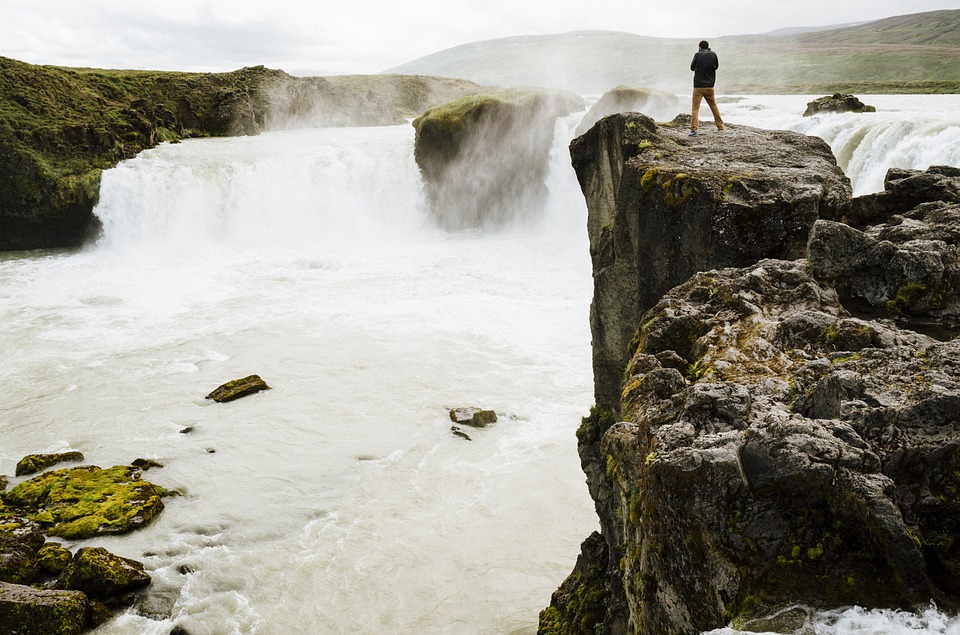 Many people have asked the question, "when is the best season  to visit Iceland?"
Iceland has been booming with tourism over the last few years, each year a  record-breaker than the year before. We easily see over 2 million visitors per year  from countries like the United States, Canada, the United Kingdom and Australia. It  truly is a place with picturesque sites to experience like no other place on earth.
There really aren't bad times to visit Iceland, it totally depends on what you're looking  for on your trip. If you've never been to Iceland before, then it would be beneficial to  understand what the island looks like during the various seasons.   
In this blog post, we'll give you an outline of highlights from different seasons in  Iceland so you can decide which time of the year you prefer to visit!       
Winter months overview, December to March 
The winter months in Iceland obviously include more severe winter conditions and  negative temperatures, but this is also the time in Iceland when the days are much  shorter. In fact, December 21st is Iceland's shortest day, with nightfall beginning  around 3:30 p.m. and daylight finally cracking around 11:30 a.m., leaving about 4 hours  of daylight! Although there's less time to go and see the landscapes in the sunshine,  there's still plenty to enjoy during these darker months.   
Winter Lights Festival 
Although the winter months are more dark, they are a season where Icelanders focus  on celebrating the light. The Winter Lights Festival is an event help in the capital city  of Reykjavik. According to ​Rave.me​,​ "The event taking place every year in Reykjavik is a real refreshment during the long winter nights. This festival lasts for three days and its main objective is to create amazing lights installations on seperate buildings, in various public places, museums, concert halls and even swimming pools. Eventually, Reykjavik becomes so beautiful that crowds of tourist cant help but walk around the city for hours with their mouth open." 
The Northern lights 
The winter months are also the best time to experience the natural phenomenon of  the Northern Lights, which occurs more frequently during the longer nights.  The best place to see this take place is on the northside of Iceland, or even in the city  of Reykjavik. Be sure to have your camera and selfie stick - this is an outdoor event  that you won't want to miss!   
Slow tourist season 
Lastly, the winter months are much slower as far as tourism goes, so if you're looking  to experience some popular spots like the black sand beaches and or even enjoying  soaking up the warm lagoon waters, you won't have to worry about tons of people.  Ironically, winter is a great time to visit Iceland, and we encourage you to consider  booking your Kuku Camper Van during this time!     
Spring Months overview, April to May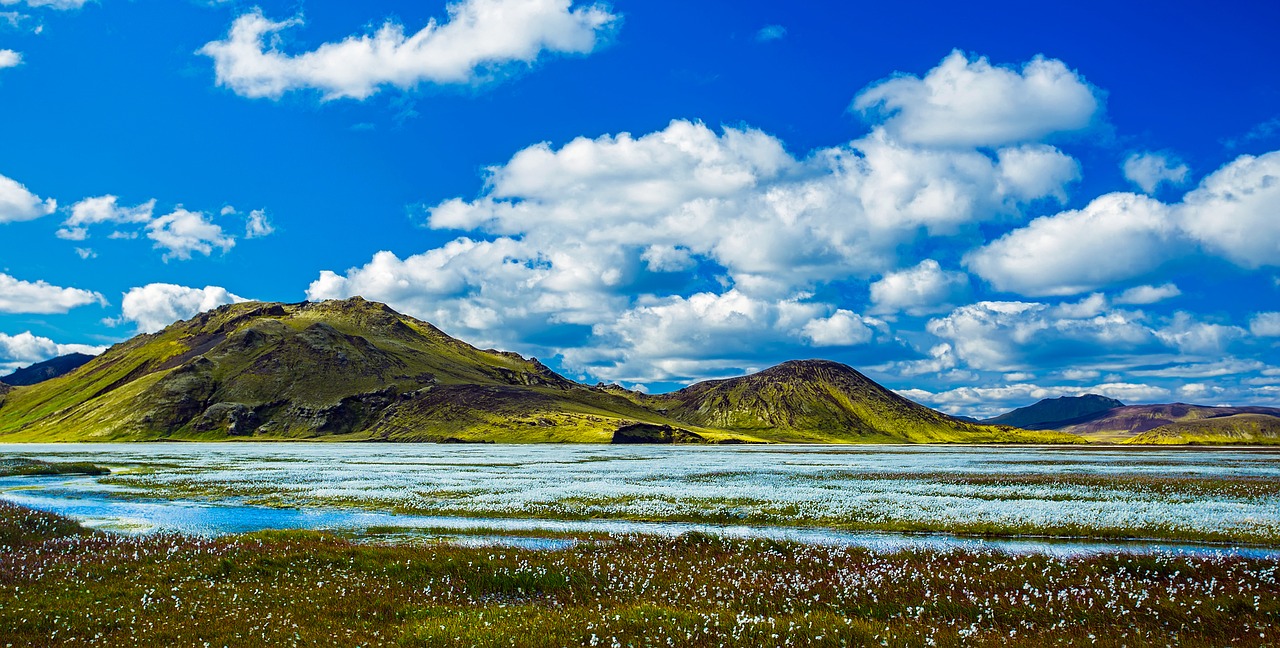 This is the "Waking Up" season for Iceland, like a person yawning and stretching to  get out of bed to start the day!   
The weather can be bi-polar - one day it can be sunny and warm, the next it can be  unexpected blizzard conditions. One phrase you'll hear often here is that "there isn't  bad weather in Iceland, just bad preparation". This is true. It's always a good time to  travel around as long as you're prepared for the weather!   
Puffin, the magic bird 
Okay, you may have thought that traveling to Iceland during the Spring was a reason  to save on airfare, but really, you want to be here to witness the exotic puffin bird,  which only appears during the months from April to September!   
Fossavatnsgangan Ski Marathon 
Do you love skiing? The Fossavatnsgangan Ski Marathon during the month of May  offers skiers several courses from 7 km for beginners and children to 50 km for the  pros.       
Tourism volume   
The level of visitors in Iceland begins to increase during the month of May, as  Summer also begins for Icelanders. But that's okay, there's still plenty of room for  everyone!   
Summer Months overview, June to August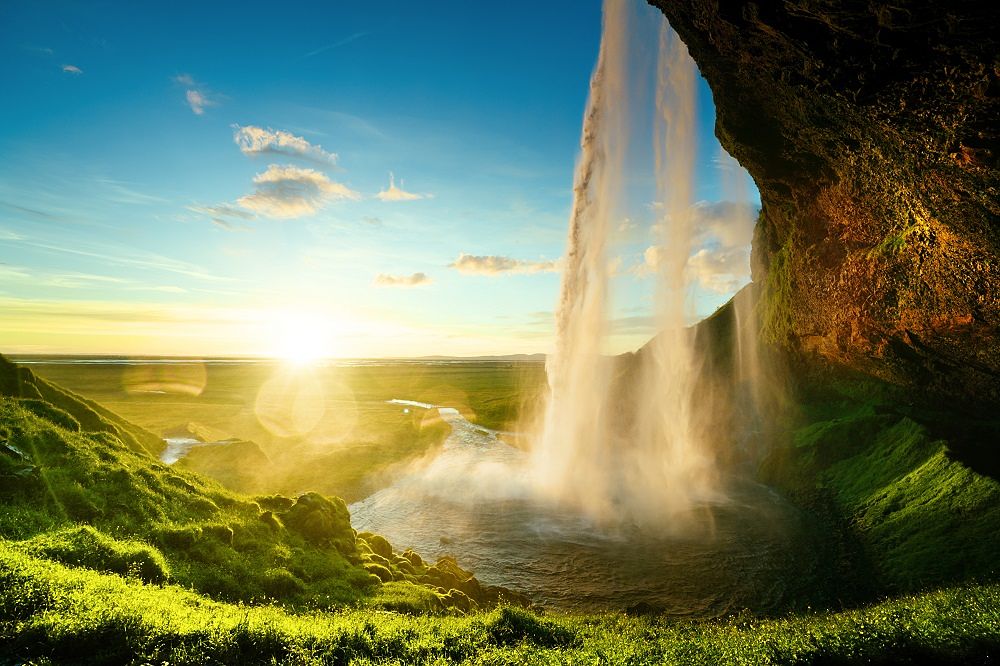 Summer is when Iceland comes to life! After months of long  cold night, the people of  Iceland are ready to get out in the sunshine once again! 
This is the busiest season for Iceland tourism. Hotels and lodging get booked out  months in advance, and popular visitor destinations get pretty full     
But there's a reason the summer months are busy - there are so many places to go  and things to see! This is the best season for road tripping along Route 1 for the  week, to climb mountains, explore lush terrains of tall grass and crystal clear  streams.  Besides the door being open for more traveling and sight-seeing, there are also  many exciting events and festivals that take place.   
Iceland National Day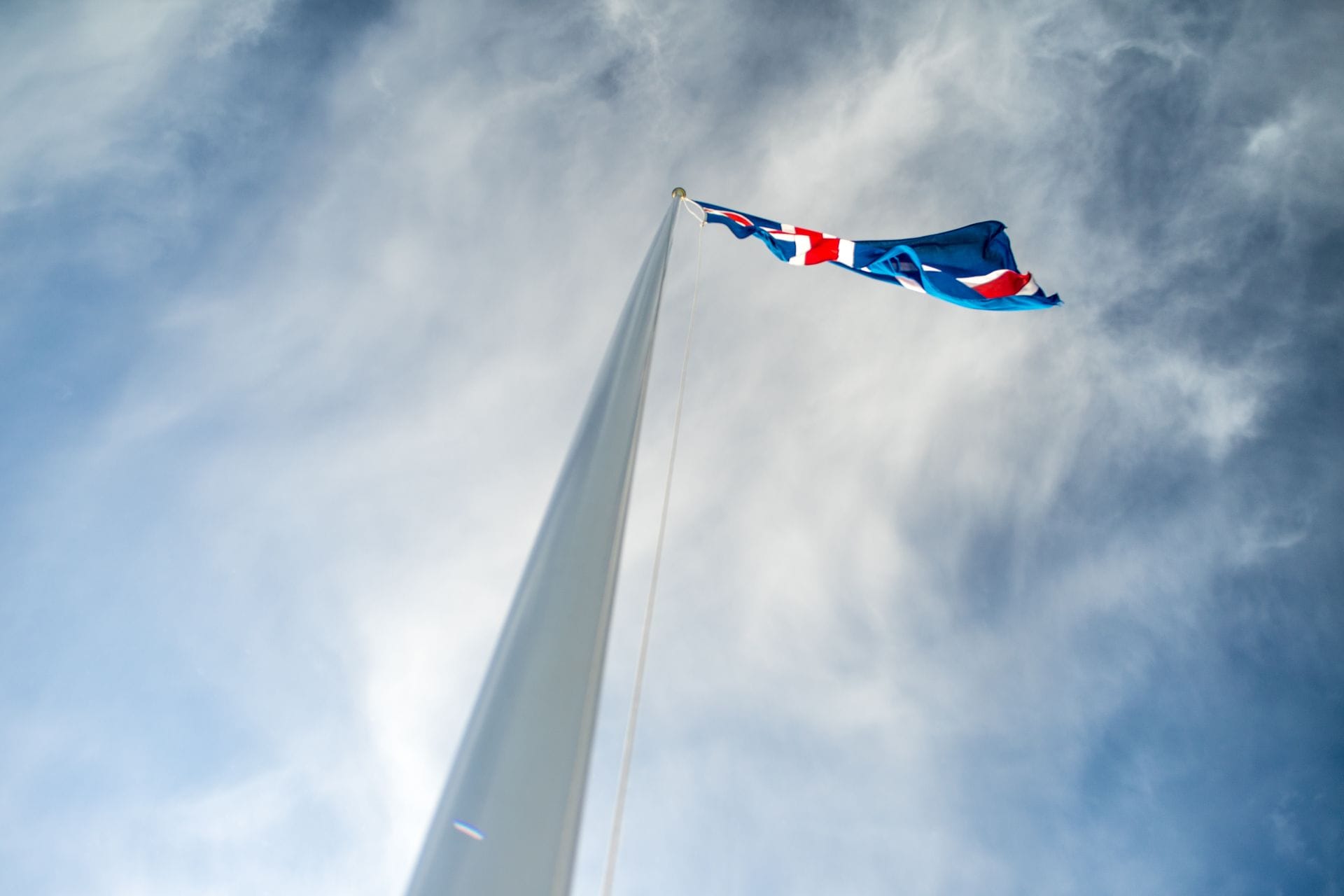 One of our favorite events is Icelandic National Day in iceland. "During Independence  Day there are some celebrations happening around the country. In Reykjavík there  are a few parades, playgrounds for kids with bouncy castles and games to play,  pop-up stalls selling cotton candy, helium balloons and hot dogs as well as music,  circus and dance entertainments on stages across the centre of town." ​ source Guide to Iceland
 Autumn Months overview, September to  November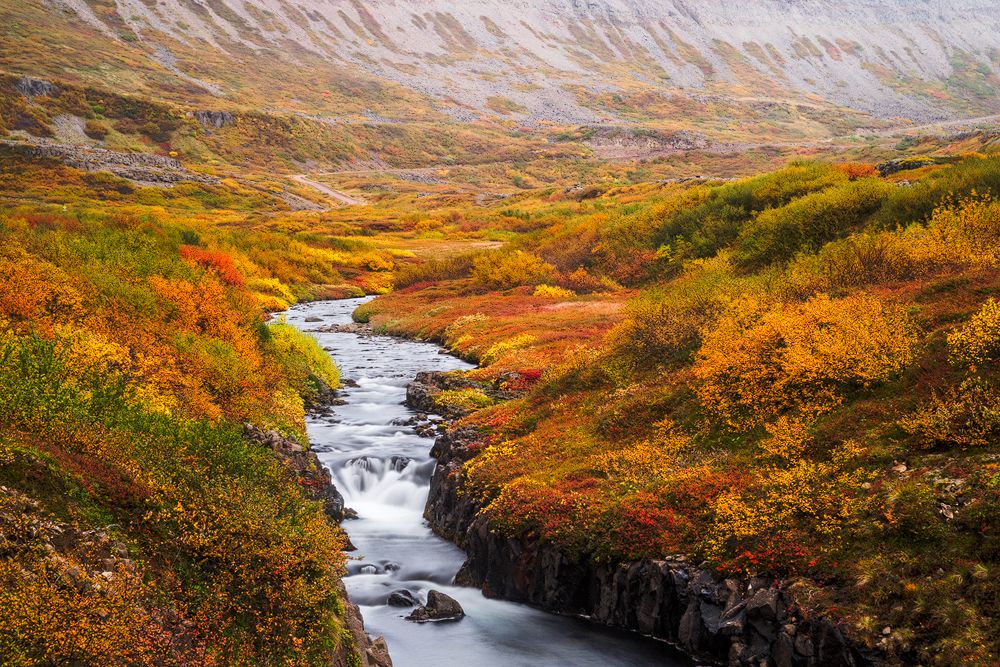 As Autumn takes its turn, tourism tends to start dropping again, the days have  started getting shorter, and animals like the puffin bird begin to migrate for the  season. 
Yet with all the winding down, Iceland never looks more beautiful than it does in the  Fall.   
This is a perfect time to travel around the island in a Kuku Camper Van and see some  of the turning orange, red and yellow colors as the plants and trees begin to turn  before winter. 
You'll still get plenty of good weather (although Iceland is known for going from a  clear sky to blizzard conditions quickly) but by bringing the right clothing and being  protected within the comforts of your camper van, you'll be fine.)   
This is also a great time to visit little villages and towns and experience Icelandic  cultural life. There's less touristic crowds, prices have dropped and it's a great time  to take some time to yourself to really soak in all the little things around you.