Camping checklist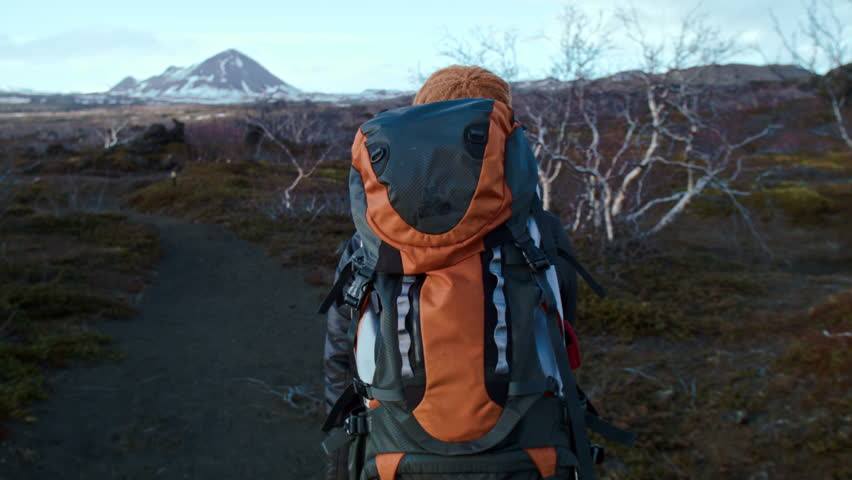 CHECKLIST FOR YOUR KUKU CAMPERS ADVENTURE
Iceland is a different kind of place and if you wanna survive here in the land of fire and ice, there is stuff you need to know and bring for camping (a must-do in Iceland). Here's our Kuku checklist and tips for your trip :
CASH ? 
The Icelandic króna (ISK) is the monetary unit here in Iceland. Exchange your own currency into ISK is easy as the Keflavík Airport has a bank and ATM available. Since the financial crisis in 2008, the króna fluctuates a lot. Just keep in mind that:
1.00 EUR = 141,79 ISK (February 9, 2022)
1.00 USD = 124,07 ISK (February 9, 2022)
You also need to know that here in Iceland every shop, every gas station every campsite, every grandmother knitting a wool sweater has a credit card machine. It's stressful to travel around with lots of cash and in Iceland, you don't have to. Memorize your pin and keep minimum amounts of cash with you in case of emergencies.
Most banks can offer you an option on your credit card to avoid exchange rates everytime you pay with your credit card, so make sure to check it out !
FOOD ?
Rent a cooler with your Kuku Camper. The cooler will save you money and time if you fill it with essentials. We recommend you buy local food as you travel, it is fresh, it is environmentally friendly and it supports the smaller towns whom you'll be traveling through.
You'll find typical hot dog/hamburger/pizza gas stations every 50 km. But most of them taste like garbage and cost an arm and a leg. You can also make use of the "free food shelf" at many campgrounds where other campers leave their surplus food and leftovers - you will be amazed by the variety of things available on those shelves.
WATER ?
If you want to save money and don't want to be the subject of jokes, don't buy water at the supermarket. The Icelandic tap water is completely safe and high-quality. Drinking water is available everywhere in Iceland. 
ALCOHOL ?
In Iceland, the government runs the alcohol distribution (no we are not part of N-Korea). This means that you can't buy beer anywhere.
We recommend you do like the locals, visit the arrival duty-free store and take advantage of the duty-free allowance! Otherwise, you have to buy alcohol in "Vínbúðin" which are state-run alcohol stores that are located in all "major" towns but their opening hours are limited, plus they can be hard to find as alcohol advertising is strictly forbidden. Buy more than you think you need and refill always when you can. 
SO WHAT TO PACK ?
CLOTHING
In Iceland, the weather is pretty unpredictable and differs from the different parts of the country and the seasons. Despite everything, raincoat pants, waterproof hooded coats, fleece jackets, gloves, scarfs, and beanies will probably become your best friends during your trip here.
We know what you are thinking about. That's not the prettiest outfit but looking like the Michelin Man is the price to pay if you don't want to freeze to death. Don't panic, if you don't have any warm pullovers, you will have the opportunity to contribute to our local economy by buying the authentic Lopapeysa, Icelandic style of woolen sweater.
Now, in order to end on a high note your new Icelandic style, forget your heels or loafers and swap them for good hiking shoes or sneakers.
Finally, the must-have: your most beautiful swimsuit for all the natural thermal pools you will take a dip in.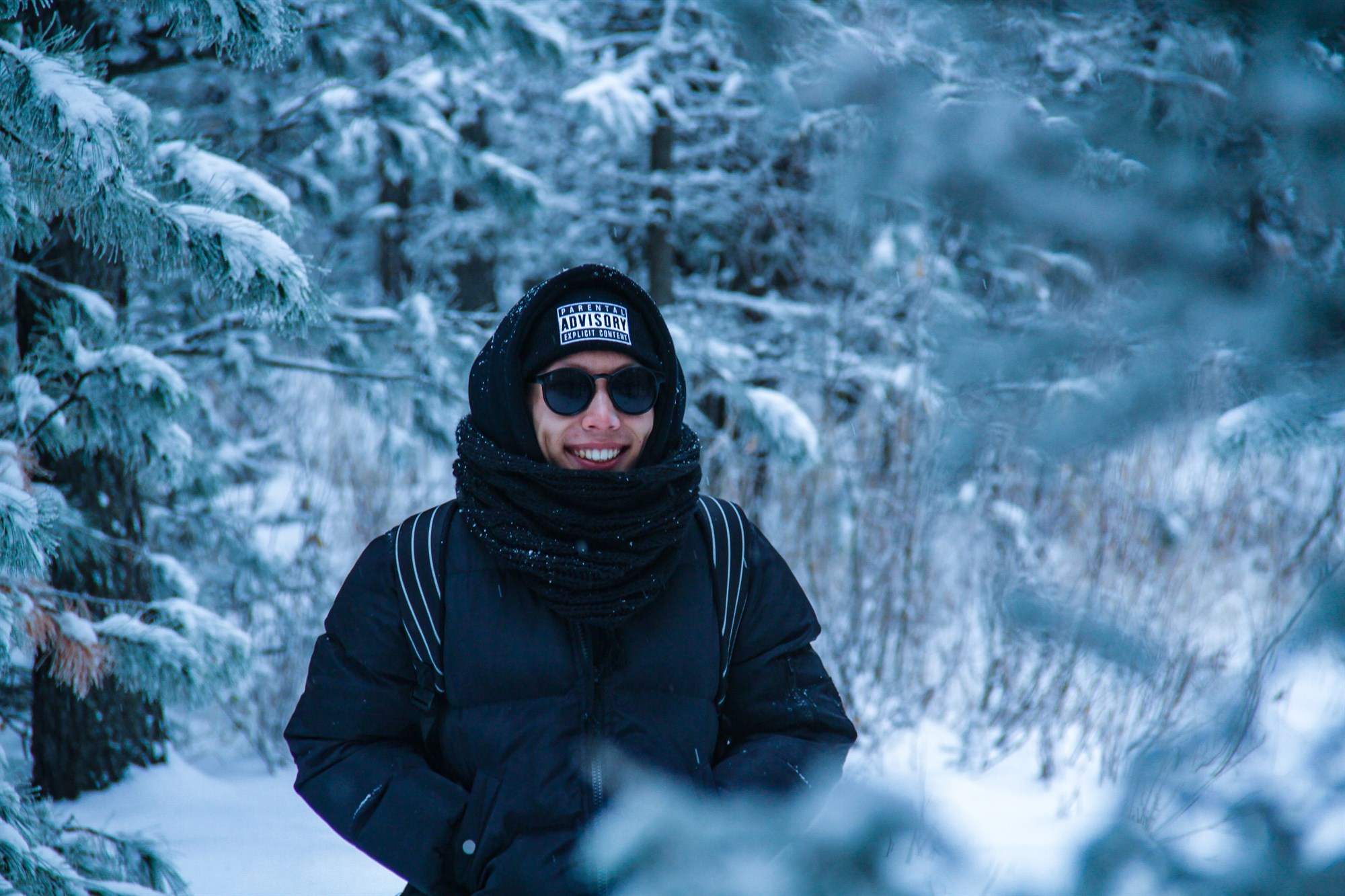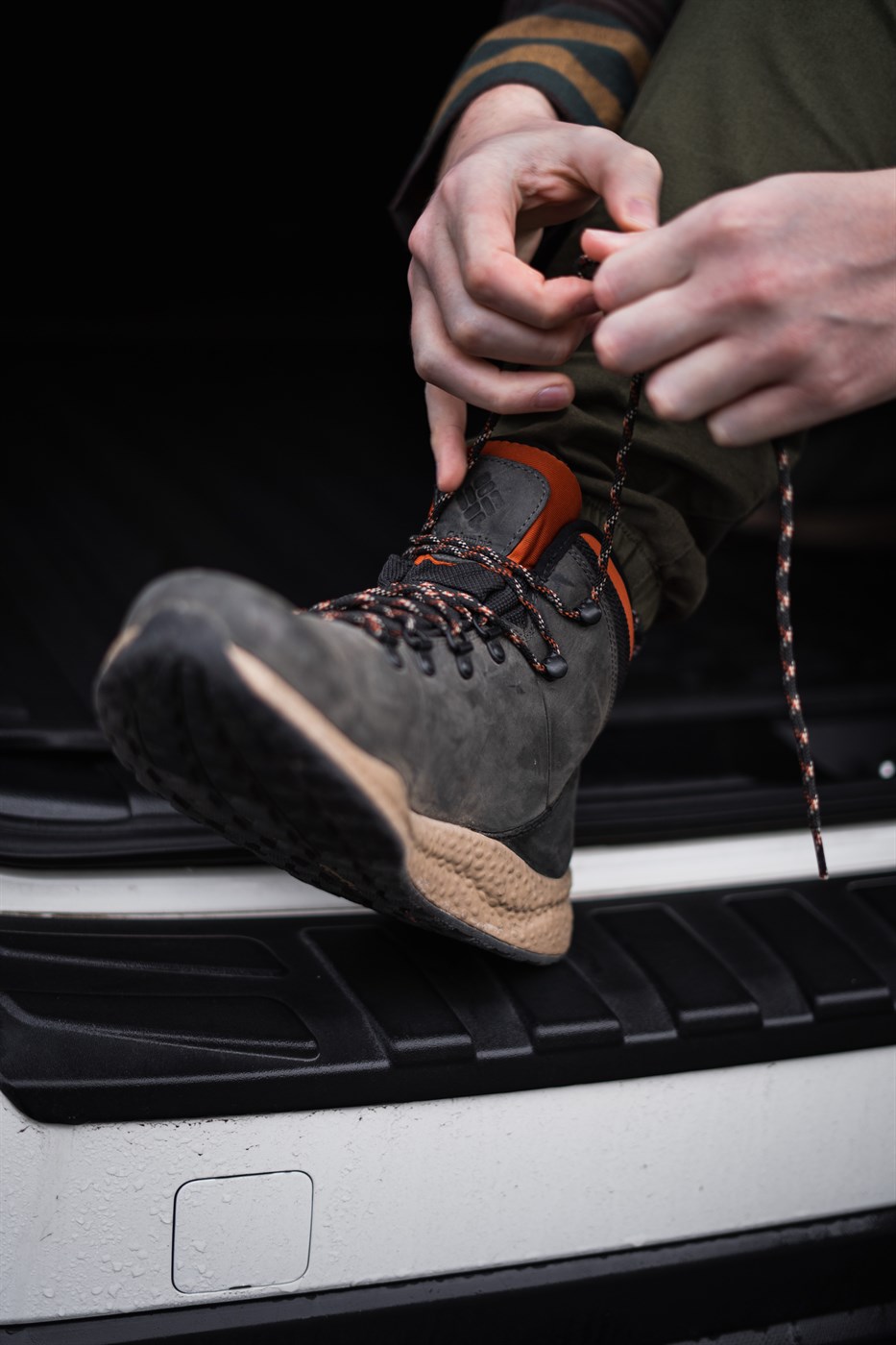 ,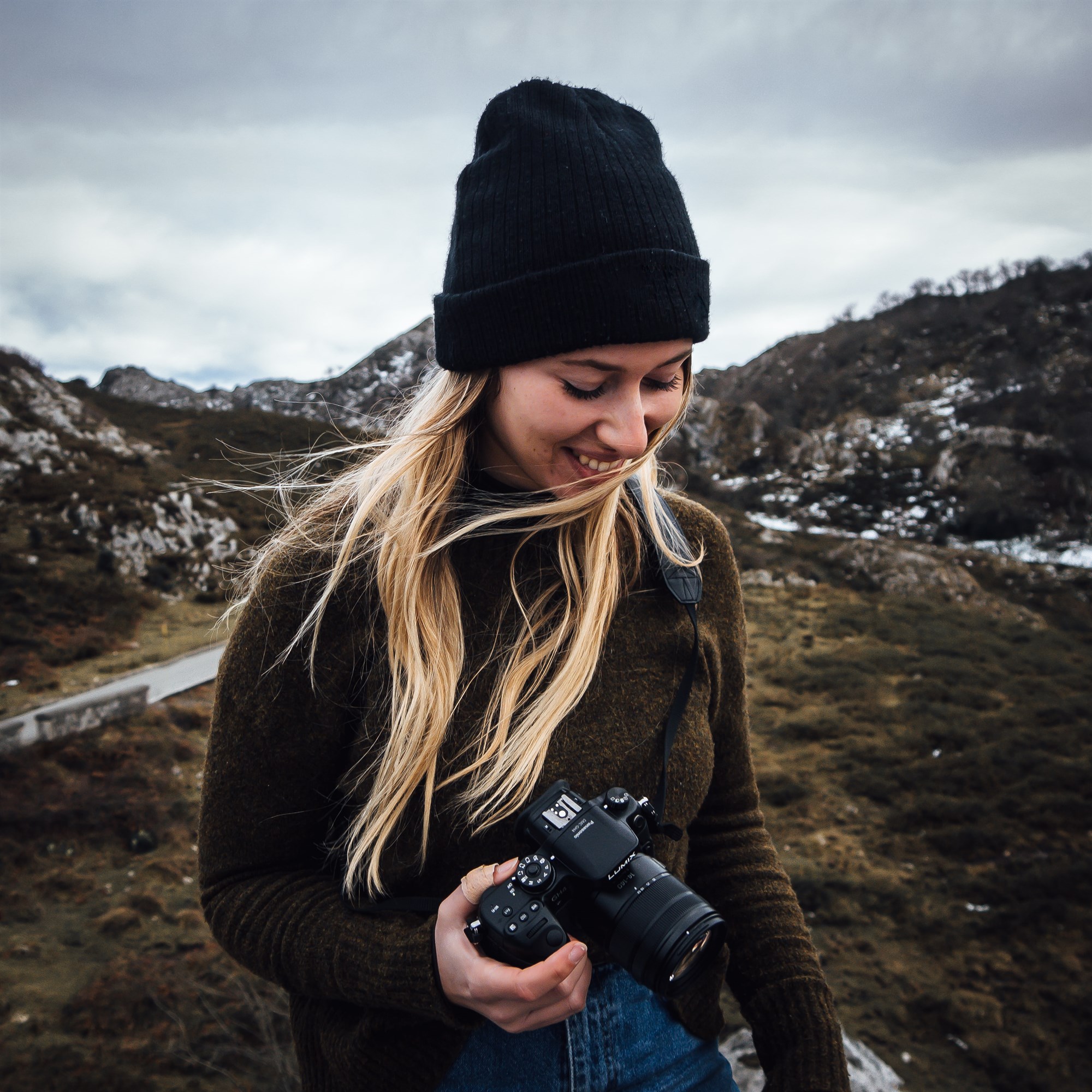 EQUIPMENT
You can of course bring your own sleeping bag, blankets, camping chairs, and other camping equipment. But why pack all that extra weight, when we can take some of the load off as we have an entire catalog of extras you can rent for a small fee on our KuKu Campers website?
Sleeping bags, pillows, blankets, camping chairs, tables, towels, and all the other stuff you need for your amazing camping trip in Iceland is available here at the Kuku office.
Your KuKu camper comes fully equipped with a mattress, cooking and eating tools, gas burner/gas stove, cleaning tools, and of course the KuKu frisbee! The gas you can buy from us, as well at gas stations when/if you run out of gas on the road.
What is good to bring though is your refillable water bottle, zip-lock bags for storing leftover food to wet swimsuits, clothing line to hang and dry wet clothes, hiking poles (if you plan to do a lot of hiking), and a tripod if you plan to shoot the northern lights!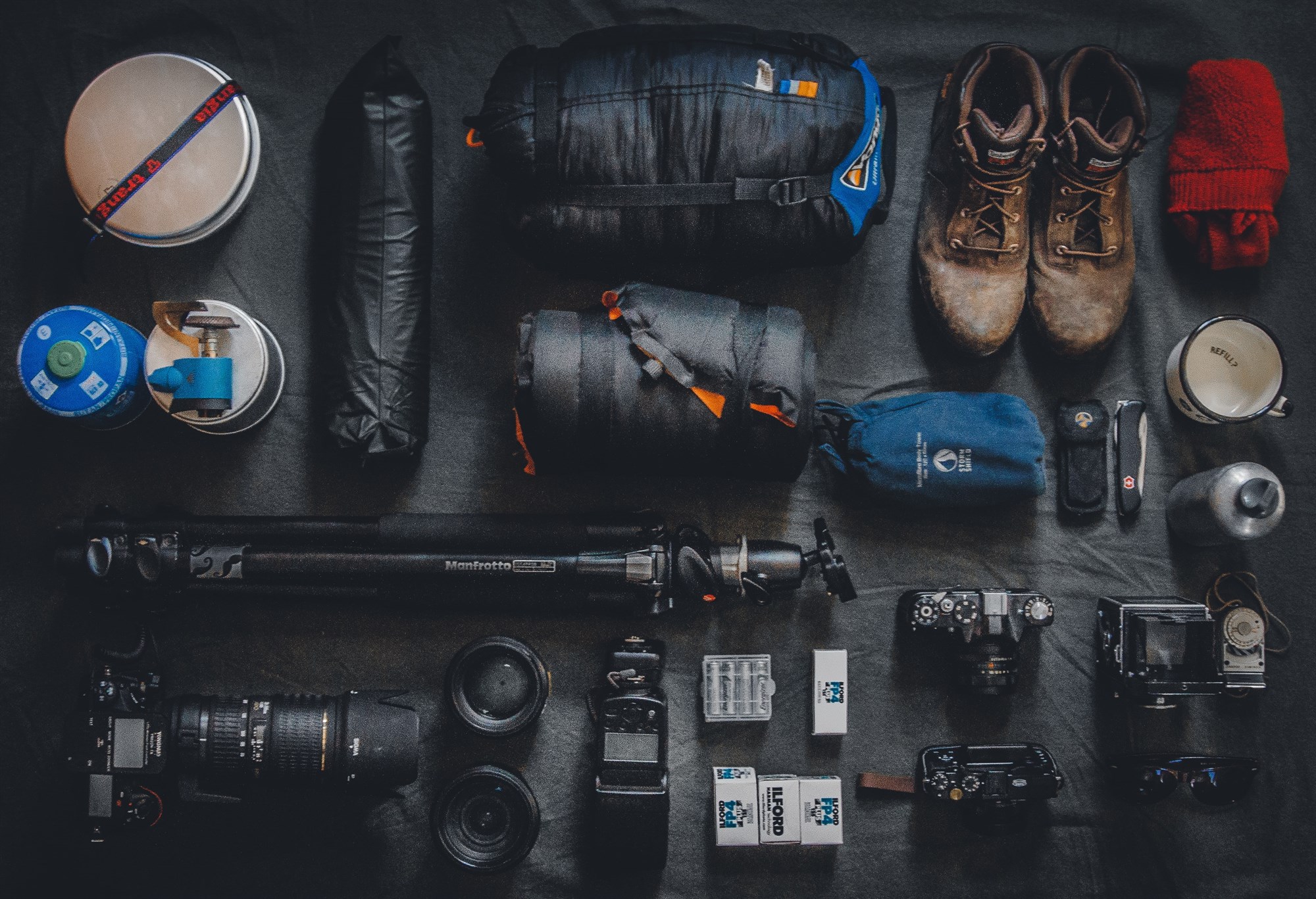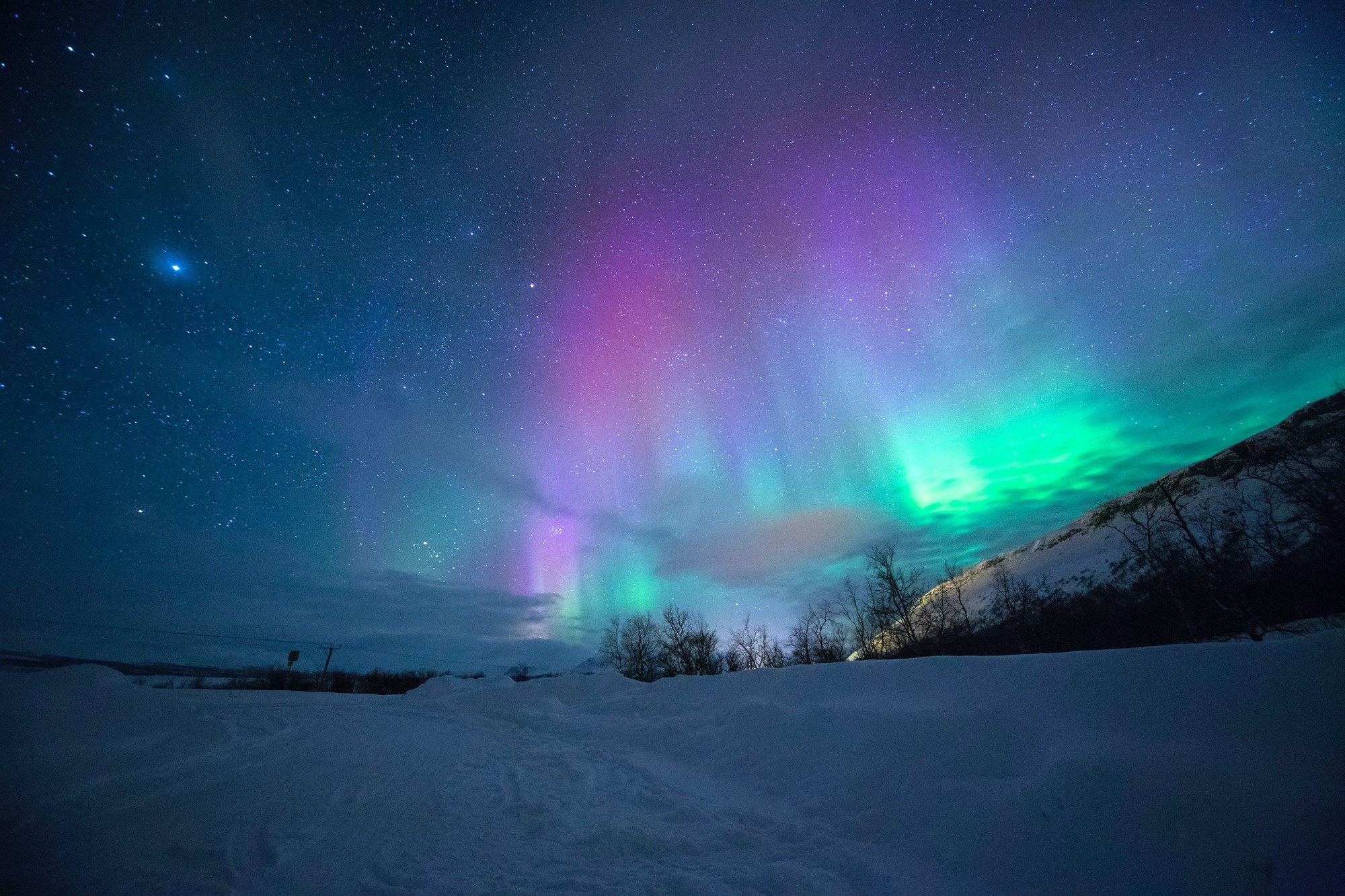 DAYLIGHT
If you plan to come between November and February, there are only five hours of sun per day, so don't forget your flashlights if you don't want to be plunged into darkness from 4 pm.
On the contrary, during summer, days last a long time. Sun goes down only three hours per day and there are 24 hours of natural light per day. No worries though, you will find our Kuku sleeping masks available at the office so you can sleep well in our campervan.
As a summary :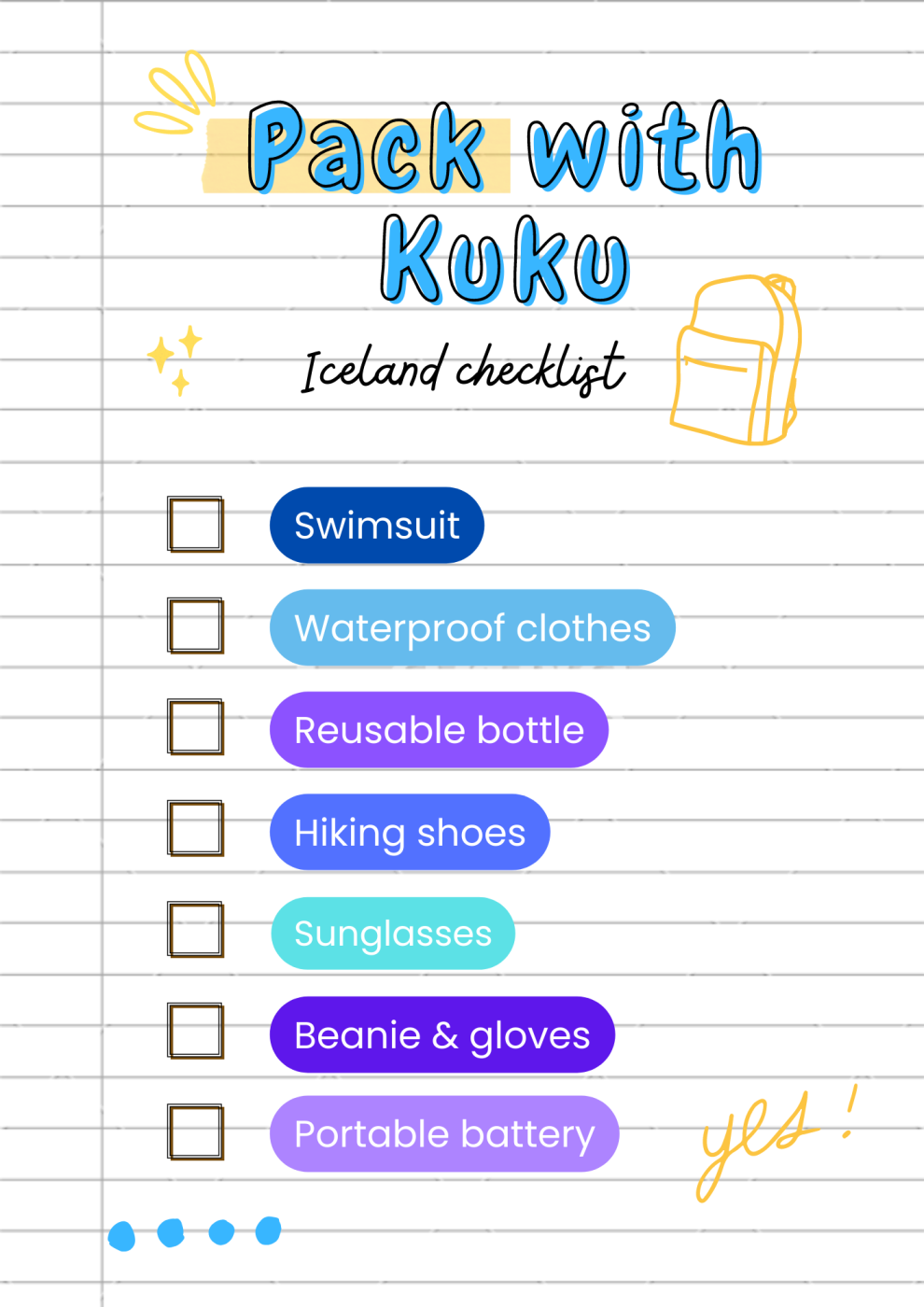 Now, you are absolutely ready to come and enjoy your trip here! You don't know what to do? Check out our article about the things that you must do in Iceland!
Now you are all set - Kuku and Iceland are waiting for you!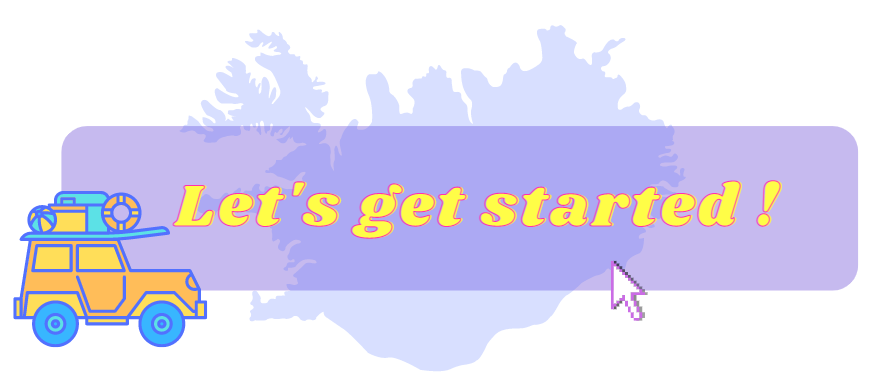 Another interesting post in our blog