No es necesario que nos creas, solo lee
A continuación, te mostramos solo algunas de las calificaciones, criticas y felicitaciones que hemos recibidos durante años. Continuamos viviendo. Háblanos de cuánto de Kuku eres.
Si quieres conocer las últimas opiniones de nuestros clientes en cualquier idioma puedes seguir el enlace a continuación, últimas opiniones de Kuku Campers
Robin Hood with KuKu Campers
We see it every day in our office when KuKu advenutrers are returnig their campervan how much fun they have had during the Iceland campervan trip.  We do apreciate any good words in our guestbook and not to mention when we have a piece of art drawn in it.
Fede, Lore, Gabo, Franco and Ivan, thanks a million for demonstrating your trip this way.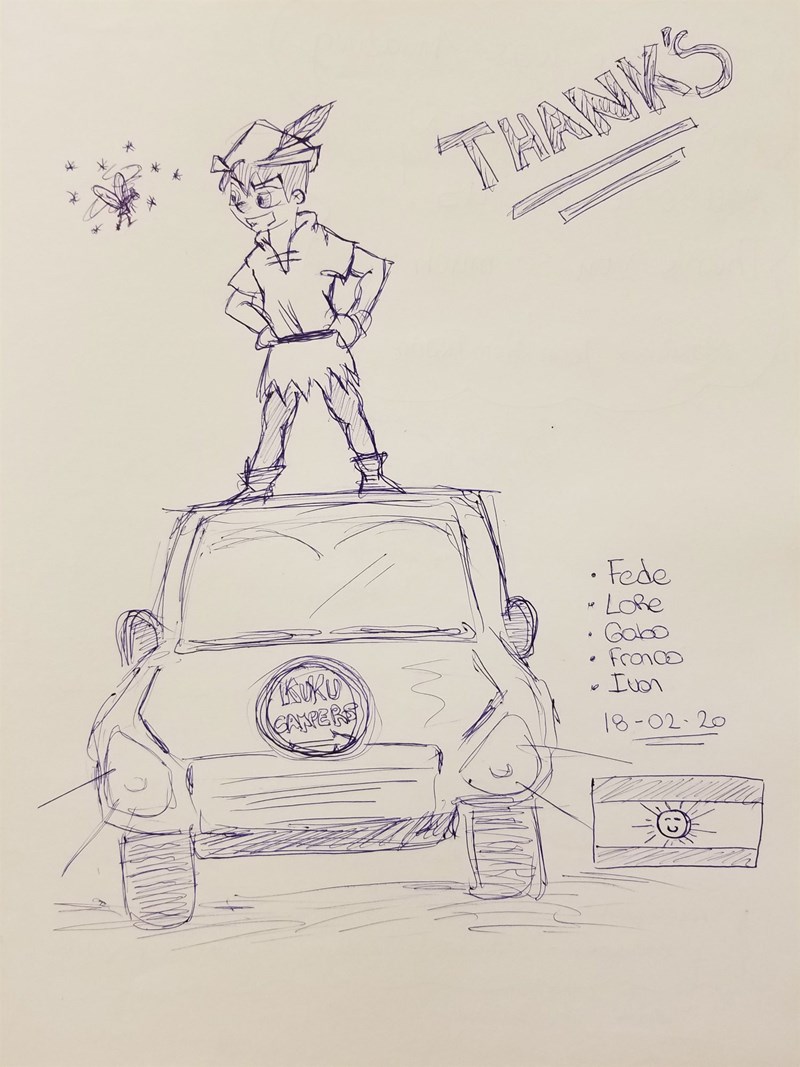 Romain and Aileen France 2019
Romain and Aileen put themselves in the fins of the puffin birds in Iceland - and apparently they do NOT like the tourists.