Fish fish fishing card
"The Fishing card" – is a very economic choice for fishermen and travelers.  With fishing cards in your pocket, you can fish almost as much as you like in 34 lakes around Iceland.
Some lakes are open all year round, but most of those open on May 1st and close on September 30th.
When you buy a Fishing card you receive a brochure, in Icelandic and basic information in English, with all information about the lakes, maps, and information about how to get there.
Fishing card 2021, you can book your fishing card with your KuKu campers after your booking.
The Fishing card gains you access to 34 lakes in Iceland and unlimited fishing for only 60 Euros.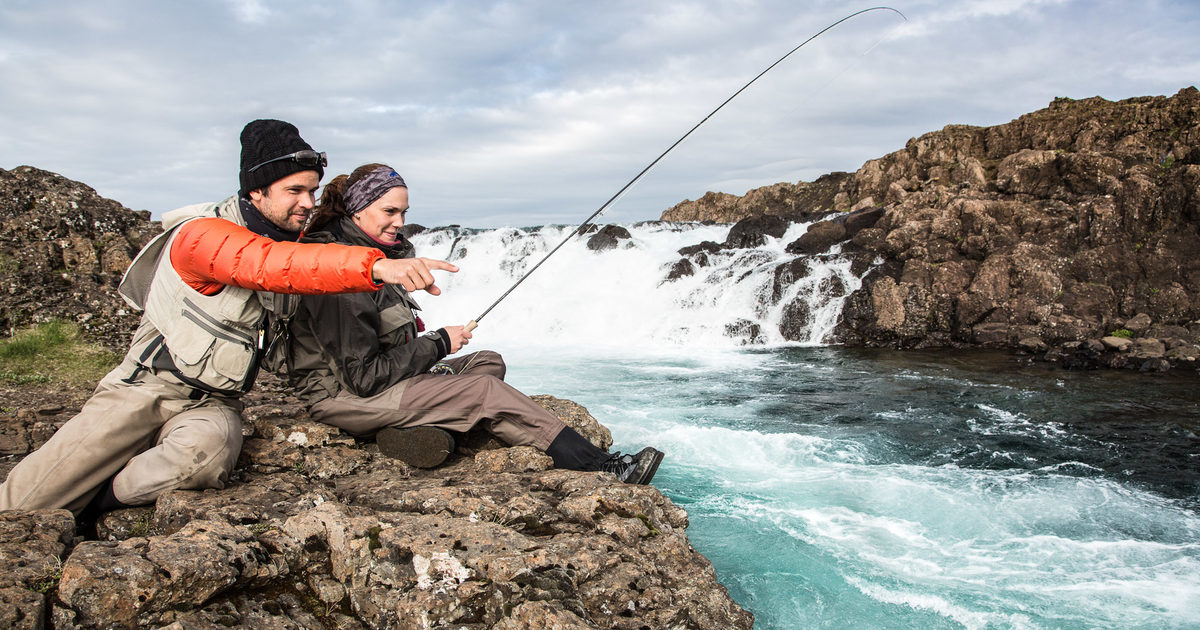 Fishing in Iceland
Thinking of going on a Nordic vacation? There's no country better than Iceland. Moreover, if you fancy fishing, then a trip to the country would be the cherry on a cake for sure. But before you hit the pristine lakes, fjords, fertile oceans, and rivers, you must get a permit in the form of an Iceland fishing card.
Fishing in Iceland is quite a relaxing, reinvigorating experience. But these trips can sometimes prove heavy on your pocket. Hence, getting an Iceland fishing card would be an excellent way to experience the activity. Whether it's angling or fly fishing in Iceland, you will simply love it all.
Kuku Campers can help fishers and travelers get an Iceland fishing card, which opens several lakes for fishing in Iceland. So, any traveler wanting to experience angling in Iceland can get in touch with us. We can help you get the best out of your Iceland angling travel and explore some amazing spots in this Nordic country.
Freshwater fish in Iceland
If you are fishing in Iceland, you are likely to get some interesting catches. There are five different species of freshwater fish in Iceland, three of which belong to the salmon family. These include the Arctic char (Salvelinus alpinus L.), the Atlantic salmon (Salmo salar L.), and the brown trout (Salmo trutta L.).
The other species of freshwater fish in Iceland are the eel (Anguilla Anguilla) and the three-spined stickleback (Gasterosteus aculeatus L.). So if you are interested in exploring different marine creatures, then fishing in Iceland would provide you with the best opportunity.
Fishing rules in Iceland
Official regulations require the establishment of Fishery Associations for every fishing water in the country. The primary objective of this regulation is to maintain the natural fish stocks, control the fishing stress on them through permits, as well as to maximize the profit from the activity.
It's generally legal to use every kind of bait for fishing in Iceland. However, it is illegal to use anything that hooks unaware fishes or without them chasing the bait. Spinning is not allowed on the salmon rivers and trout. However, authorities allow bait fishing and spinning on lakes, along with fly fishing in Iceland.
Official regulations allow rod fishing in Iceland for a maximum of 12 hours per day, starting from 7 AM till sunset. Every Fishery Association can devise its own set of rules when it comes to fishing hours within this time frame.
Fishing card locations
With an Iceland fishing card, you get access to 34 lakes around the country. Some of these are accessible all year around. However, most are open between May 1st and September 30th.

When you get an Iceland fishing card, you are given a brochure in Icelandic. But the basic information, such as maps, about the lakes, and how to get there, is available in English.
Here's a list of the lakes where you can go angling and fly fishing in Iceland: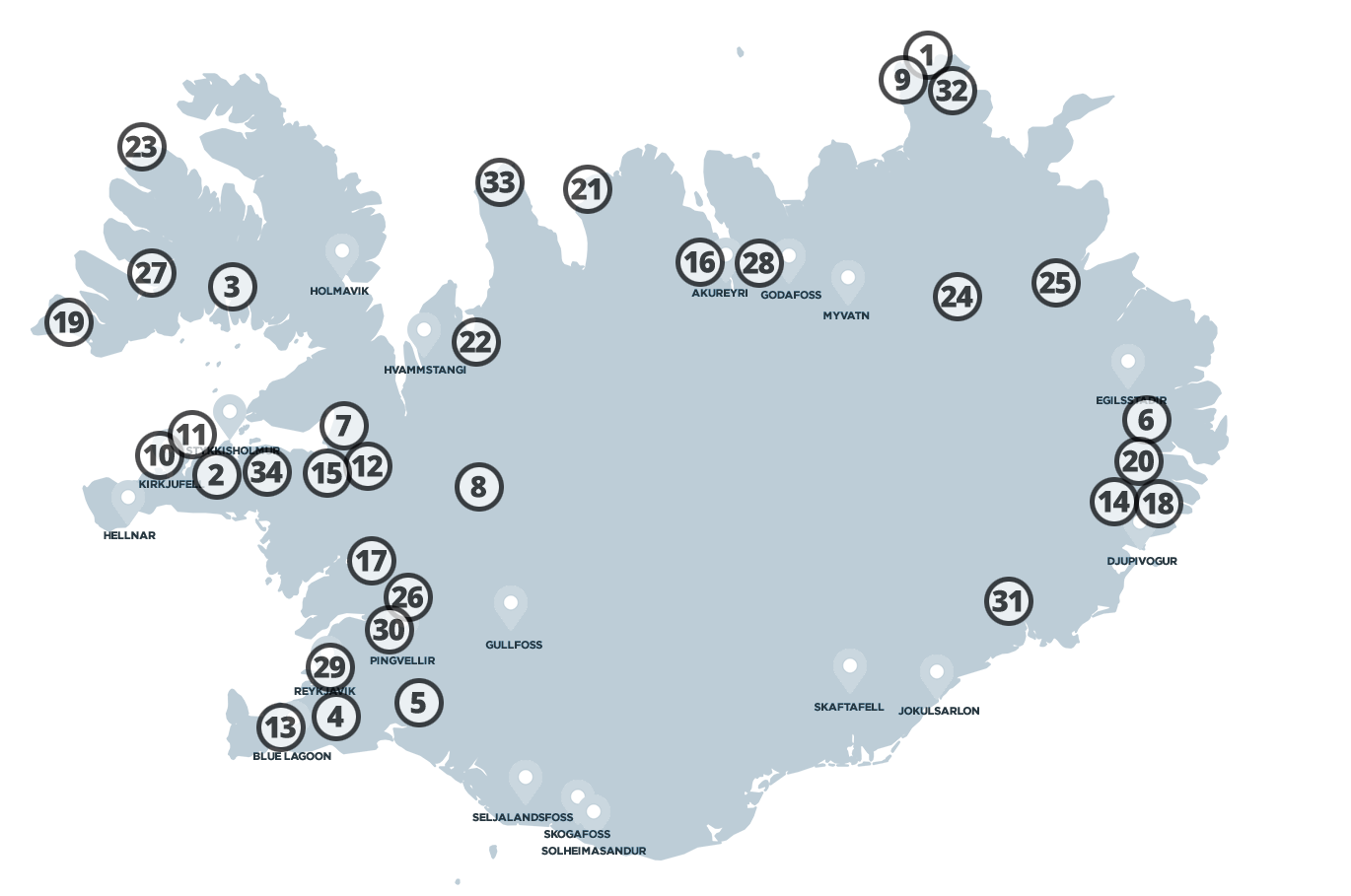 Southwest Reykjavik Area: 
Westfjords: 
West of Iceland:
North of Iceland:
Where to get fishing gear?
When you go fishing in Iceland, you will see that catch and release is gaining more momentum. Fly fishing in Iceland is no less. For Arctic Char and Brown trout, you would need a 5-weight rod.

On the other hand, salmon and sea trout would need heavier rods. If you go fishing late in the season, an 8-weight rod would be ideal for battling the winds. Spinning fishing rods are usually used, but the maximum people use Toby Spoon. Spinners are great for catching Arctic char.
Icelandic Fishing Card is available for purchase at all N1, Olis gas stations, fishing tackle stores, and post offices across the country. You can also buy Iceland Fishing Card online without any hassle.
If you are looking for fishing gear, you can check out stores like Flugubúllan, Veiðihornið, and Ellingsen. The price of a basic fly rod, reel, line, and fly will generally be about 200€. If you need additional equipment such as boots, waders, a vest, and a license, the total can come up to 300€
Other discounts from our partners